Many of Hong Kong's traditional street vendors are on the brink of extinction. Gary Jones photographs tent owners still practicing some of the city's most ancient arts.
10 PHOTOS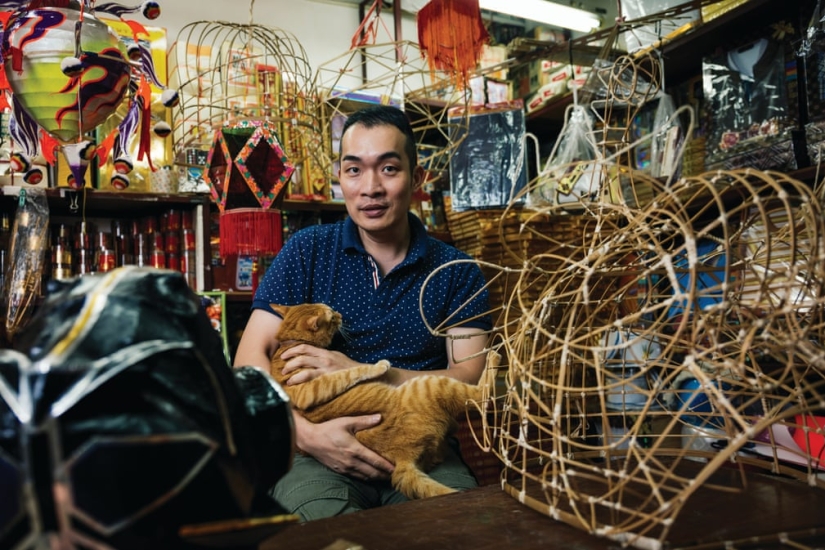 1. Au-Yeung Ping-chi, a scarecrow maker.
An-Yun Ping-chi has been making paper stuffed animals for over two decades, following in his father's footsteps.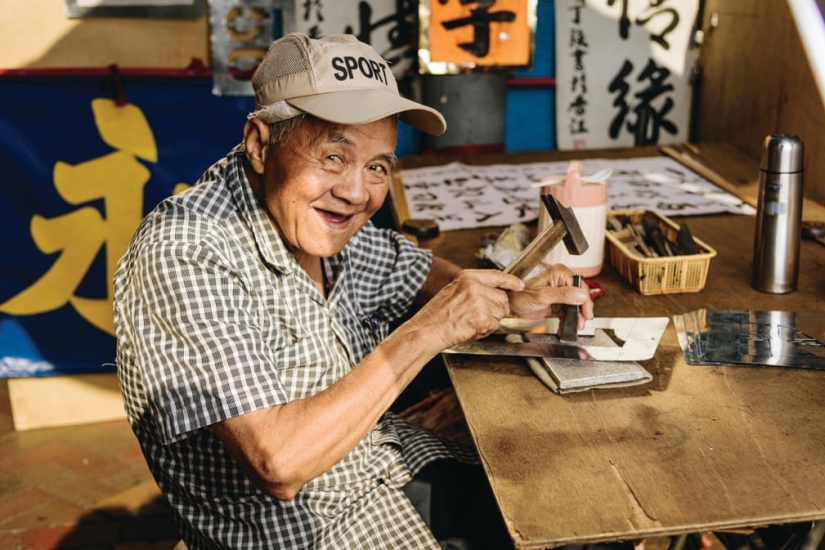 2. Wu Ding Keung, stencil maker.
One of the latest stencil makers in Hong Kong, 82-year-old Wu Ding Keung, has worked at the corner of Argyll Street, Mong Kok, under his blue umbrella for over 30 years. Handwritten Chinese calligraphy is proudly displayed around his booth, and on the table is an old notebook with sketches and customer information. He admits that days can go by without a single client, but he continues to work to keep himself busy. After all, it can take him up to three days to finish just one piece.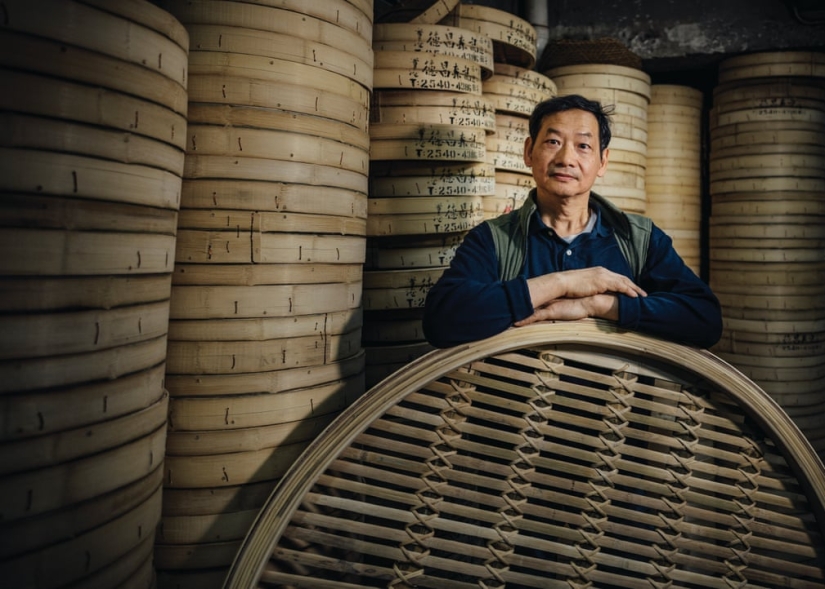 3. Raymond Lam, manufacturer of bamboo steamers.
Tuck Chong Sum Kee Bamboo Steamer is the latest traditional business of its kind in Hong Kong. Each item in the cramped, narrow store is handcrafted by a member of the Lam family. Raymond Lam started working in the store as a child, and he still spends every day gently bending bamboo into round steamers in which his favorite Chinese dim sum is prepared. The key to a great steamer, he says, is knowing the softness and texture of each piece of bamboo, which gives the food a unique smell and taste.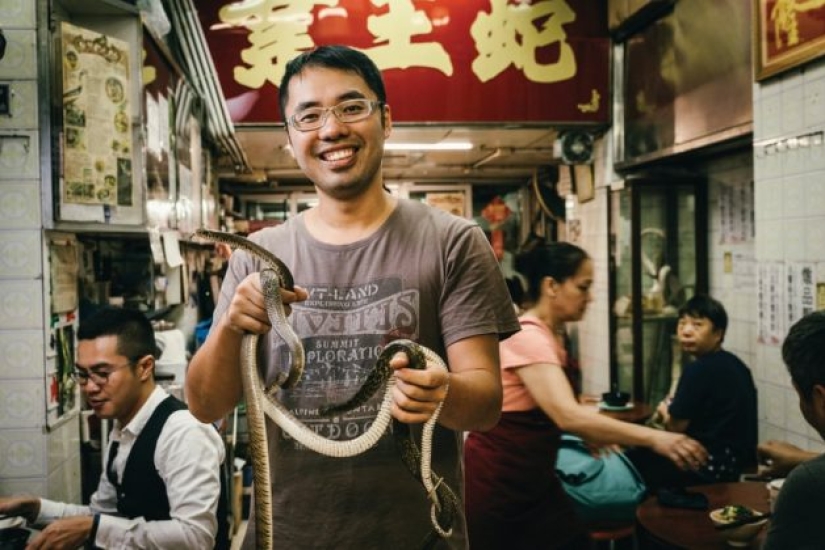 4. Gibson, snake soup restaurateur.
Gibson is the owner of the third generation Sher Wong Yip, his family's snake soup restaurant in Sham Shui Po. Sher Wong Yip, founded by his grandfather over 70 years ago and still retaining all the classic traditions, including the serpentine gallbladder in rice wine, is one of 20 such places in the city. Live snakes have traditionally been kept in crates around the store, but currently, only a small number are on hand, with the vast majority imported frozen from Southeast Asia. Gibson says he is happy about it because he loves animals and cannot kill the snake himself.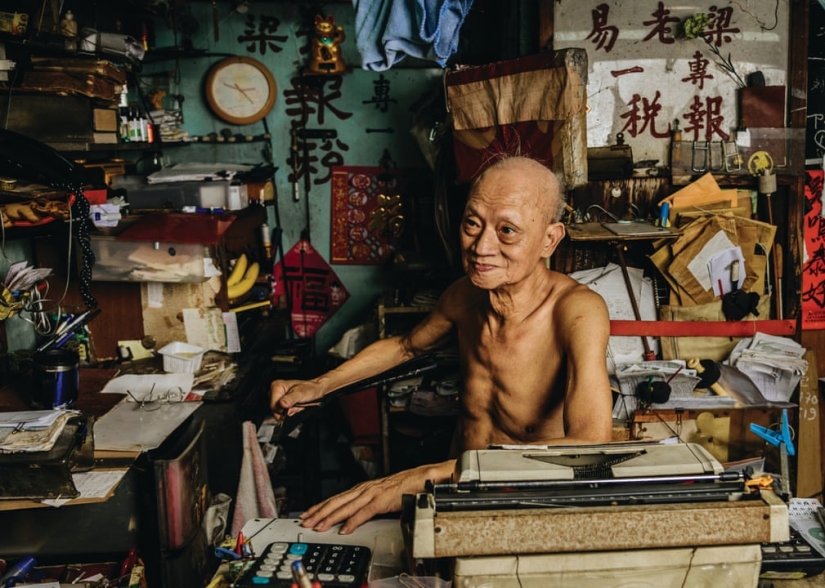 5. Chen Kau, letter writer.
Chen Kau has been a letter writer for nearly 40 years. Originally from Vietnam, where he worked as an accountant for a film production company, he came to Hong Kong in 1972. He soon helped people write letters to their families abroad and helped with legal matters. Today Chen sits in the market shirtless and sweaty, using the same typewriter he has always used. Few regular customers turn to him for help with tax forms, social security applications, or visas. Most days he has no clients at all, so he spends time reading the newspaper or talking.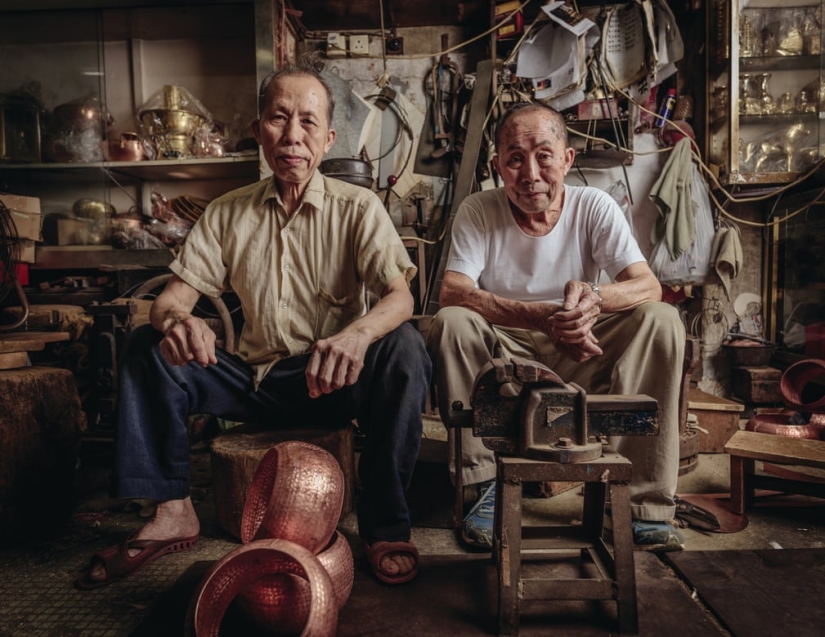 6. Luk Shu Choi and Luk Keung Choi, manufacturers of copper products.
For nearly 80 years, Yau Ma Tei has been producing wrought copper tableware for restaurants, homes, teahouses, and hotels. The Luk brothers learned the craft from their father and they work in the same family shop despite the lack of air conditioning. The shop is full of crockery, urns, doorbells, and other knickknacks. The floor is littered with hundreds of hammers and old tools that were acquired over time as other copper shops closed.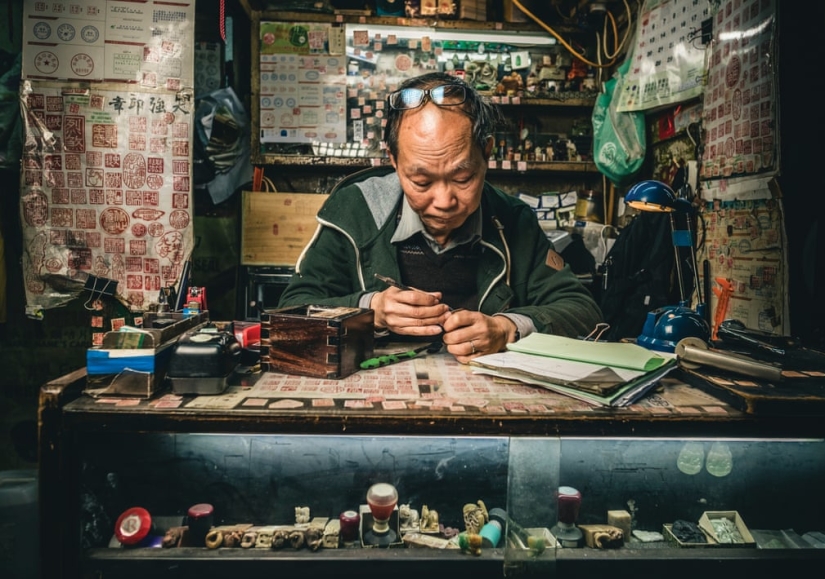 7. Mak Ping Lam, stone stamp engraver.
Mak Ping Lam, 68, started making Chinese prints at 19. Today he is a master of stone seals engraving. He works with simple tools: a few rusty knives, a small wooden vise, one piece of sandpaper, and the bottom half of a soda can as an ink tray. To make a print, he finds traditional Chinese characters suitable for the job, draws a design, and draws a mirror image of it on the basis of the print. Only then can he start engraving it in stone.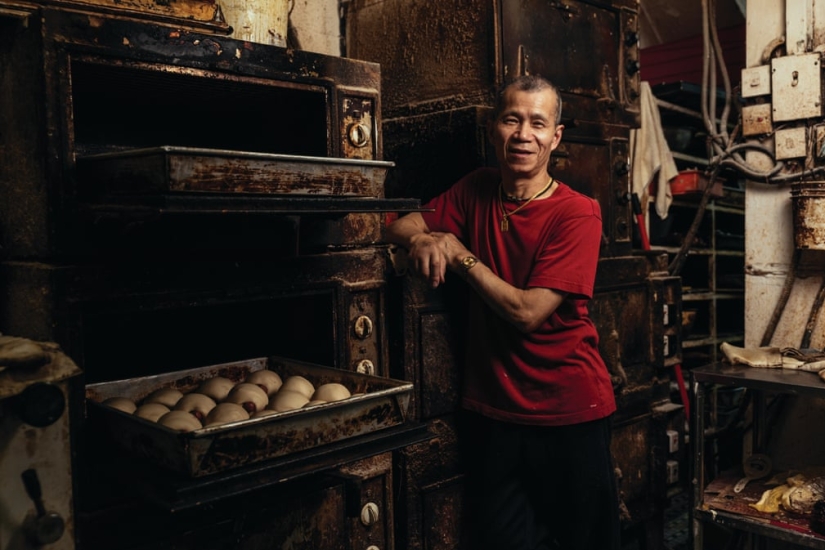 8. Wong Siu-ping, baker.
Wong Siu-ping has worked as a baker since he came to Hong Kong in the 1970s. He never baked while growing up in Shenzhen, or even used an oven. In fact, he didn't really like bread. However, he went into business shortly after a relative asked him for help with baking. From midnight, the dough is stirred and kneaded for a variety of different roles and cakes, then set aside to come up and then baked - just in time for 6 am.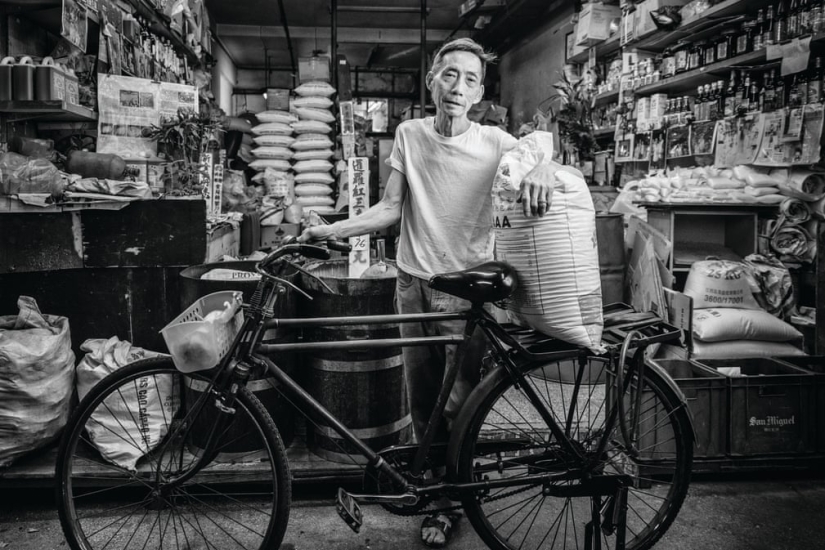 9. Wong Tak Kam, owner of a rice shop.
Wong Tak Kam has been working in his family business, the Shing Hing Tai rice shop since he was only 16 years old, and he followed in his father's footsteps. Now 73 years old, most of his work remains unchanged. The store's décor looks pretty much the same as it did in 1956 when it opened the same rice peeler for 30 years, serves many of the same customers every week, and still deliver large bags of rice in its 40s to this day. - summer bike. None of his five children want to go into business, so the Shing Hing Tai rice store will likely close when he retires.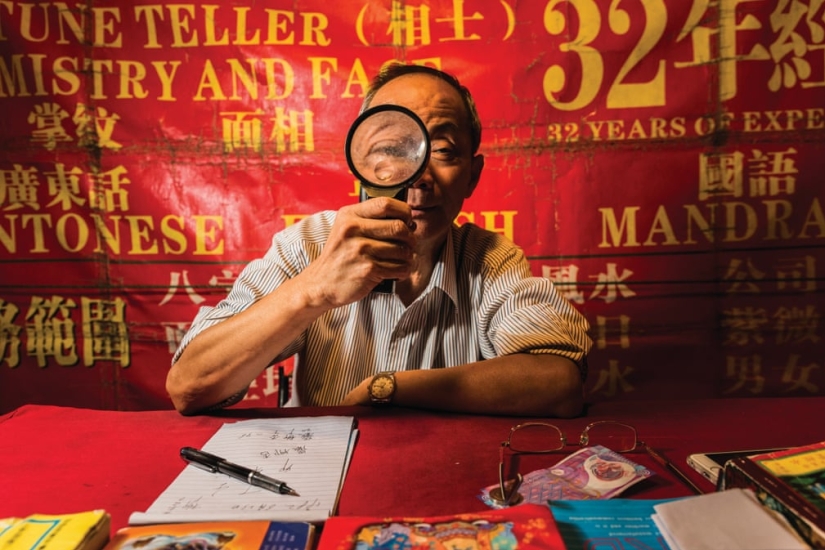 10. William Kam, palmist.
William Kam is a self-proclaimed 100% accurate palm reader. He believes that fortune-telling is 50% talent and 50% hard work and study. Located at the end of the Temple Street Night Market, Kama's kiosk is brightly lit by a red canvas backdrop that proudly displays its accreditation and 25 years of experience. His cheerful and sincere nature brings many of his clients back to the annual fortune-telling.
Keywords: Hong Honk | Photographs | Pictures | Lifestyle | Culture | Tradition | Society | Ancient arts | Travel | World