In the West, families with two fathers or two mothers have recently become more common. Spouses with non-traditional sexual orientation raise their children there, just like ordinary parents. But the residents of Canada even managed to simultaneously conceive and give birth to babies. Lesbians have been happily married for several years, so they decided to fill their home with children's laughter. Read the unusual story of two mothers further in our article.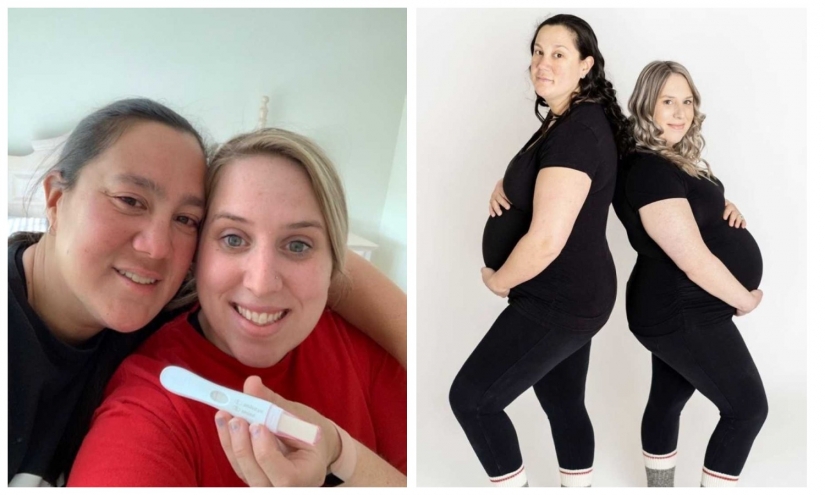 9-year-old Natasha and 29-year-old Kara Lee live in Ottawa. They have three children-three-year-old Alyssa and one-year-olds Aria and Easton.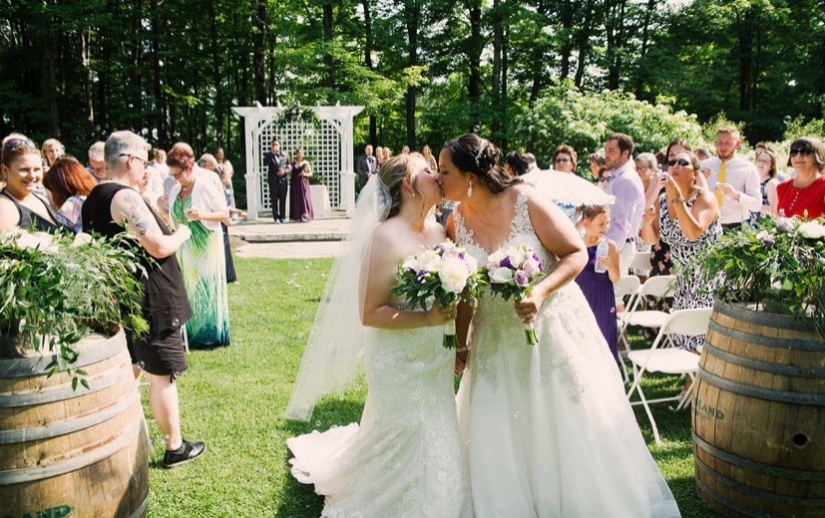 The couple met in May 2012 and started dating in November 2013. The lovers immediately began to plan children. Natasha is ten years older than her wife, so she began to undergo artificial insemination first. The first three attempts were unsuccessful, but in 2017, she finally managed to get pregnant.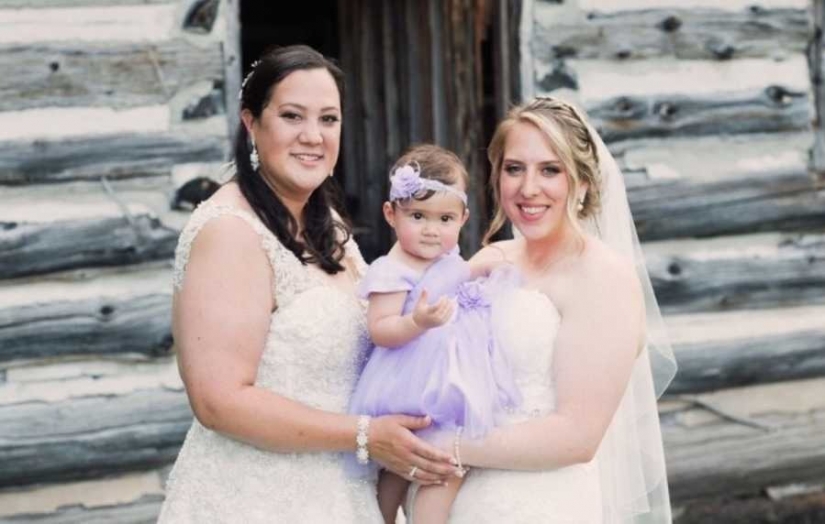 Alyssa was born in August 2017, and the couple married in June 2018. After the wedding, Kara started planning her pregnancy. She thought that she would be able to conceive a baby naturally, but nothing worked. Then the woman decided to try artificial insemination. The couple wanted to use the sperm of the same donor as for the eldest daughter, but this was not possible. Kara became pregnant after the third attempt, but lost the baby in the eighth week.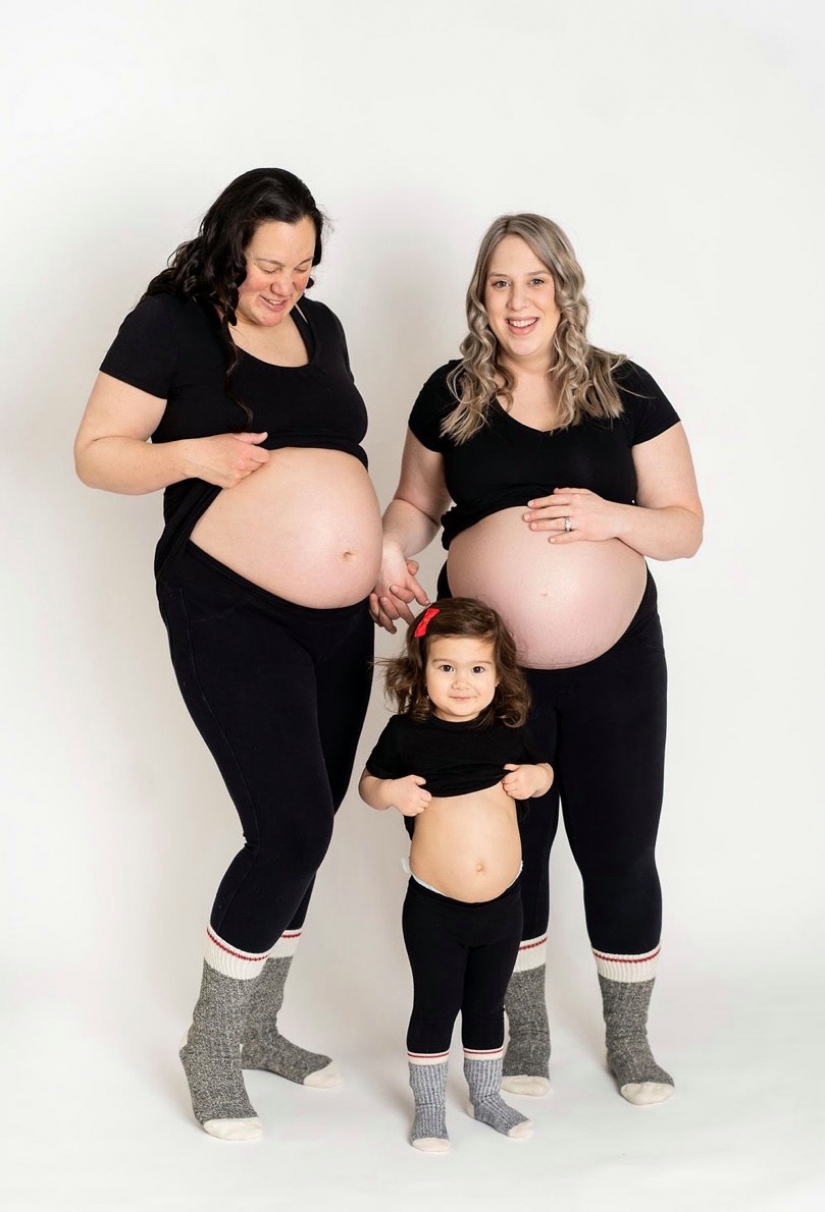 In July 2019, the lesbians were preparing for the fourth course of artificial insemination. The doctors said that Natasha also has the opportunity to use her last frozen embryo. The couple decided to plant the embryos in both patients at the same time. The women underwent the procedure three weeks apart. When Natasha and Kara found out that they were both expecting babies, they were over the moon. Relatives and friends rejoiced with them.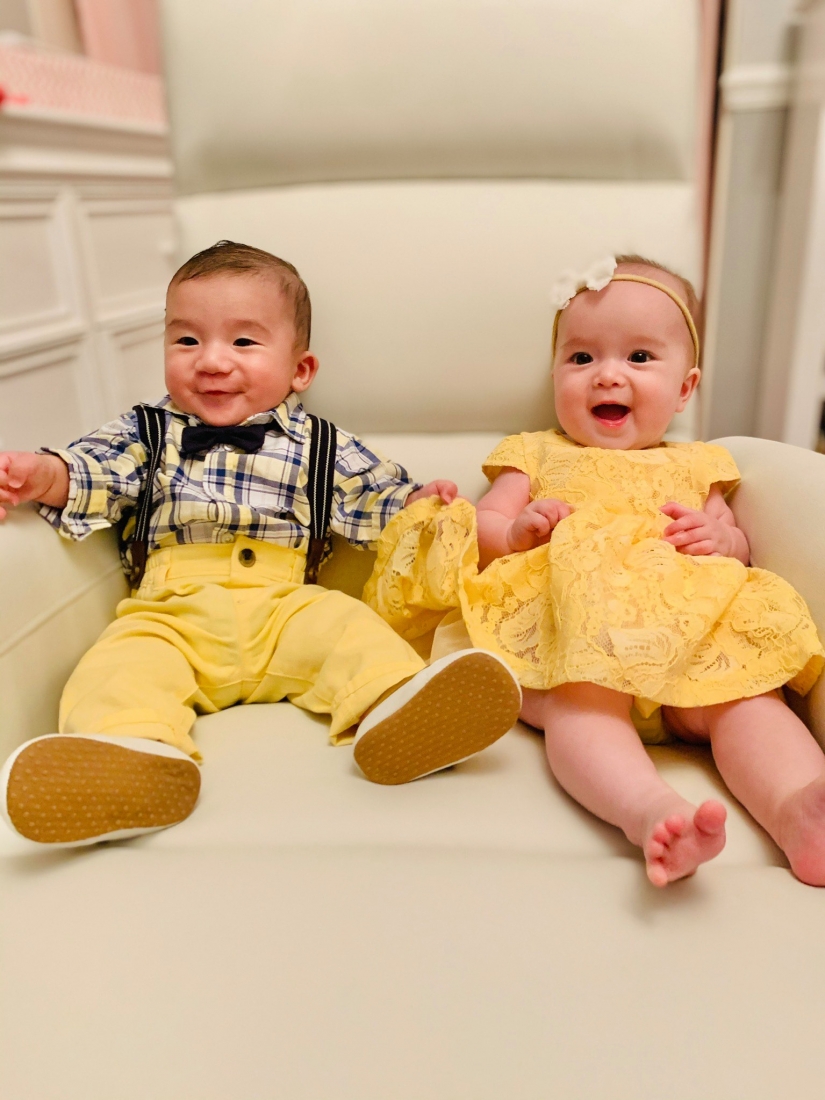 Biologically, Kara's daughter is not the sister of Alyssa and Easton, but for mothers, their genetics do not play any role. The lesbians carried babies together, went to checkups together, and went on maternity leave together. It was the most incredible time of their lives.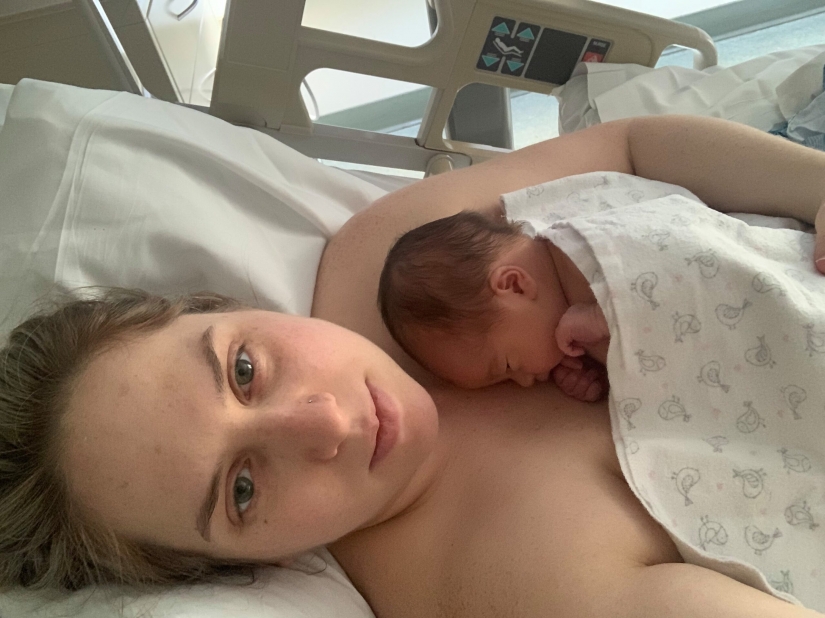 Kara gave birth to daughter Aria on March 19, 2020, and Natasha gave birth to son Easton on April 8. The first time after giving birth to the couple was not easy, because because of the coronavirus pandemic, relatives could not help them with their children.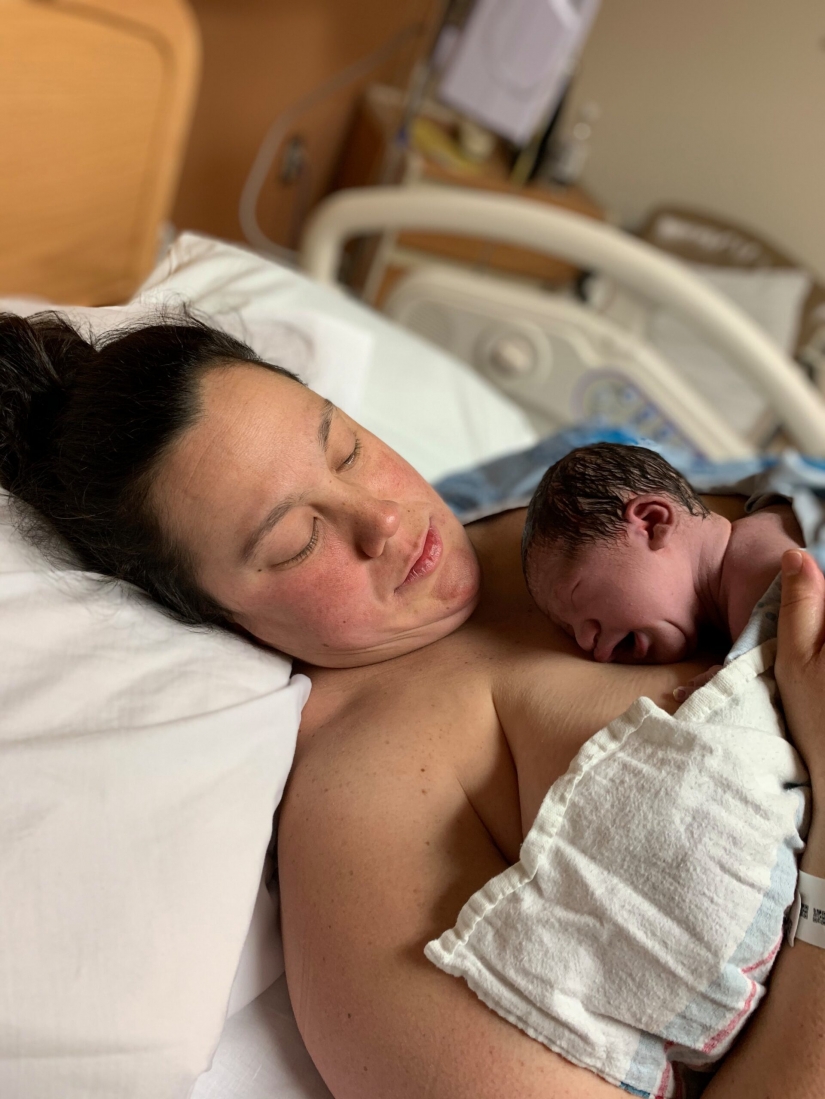 Each breastfed her baby. In the birth certificates of the children, both women are recorded as mothers.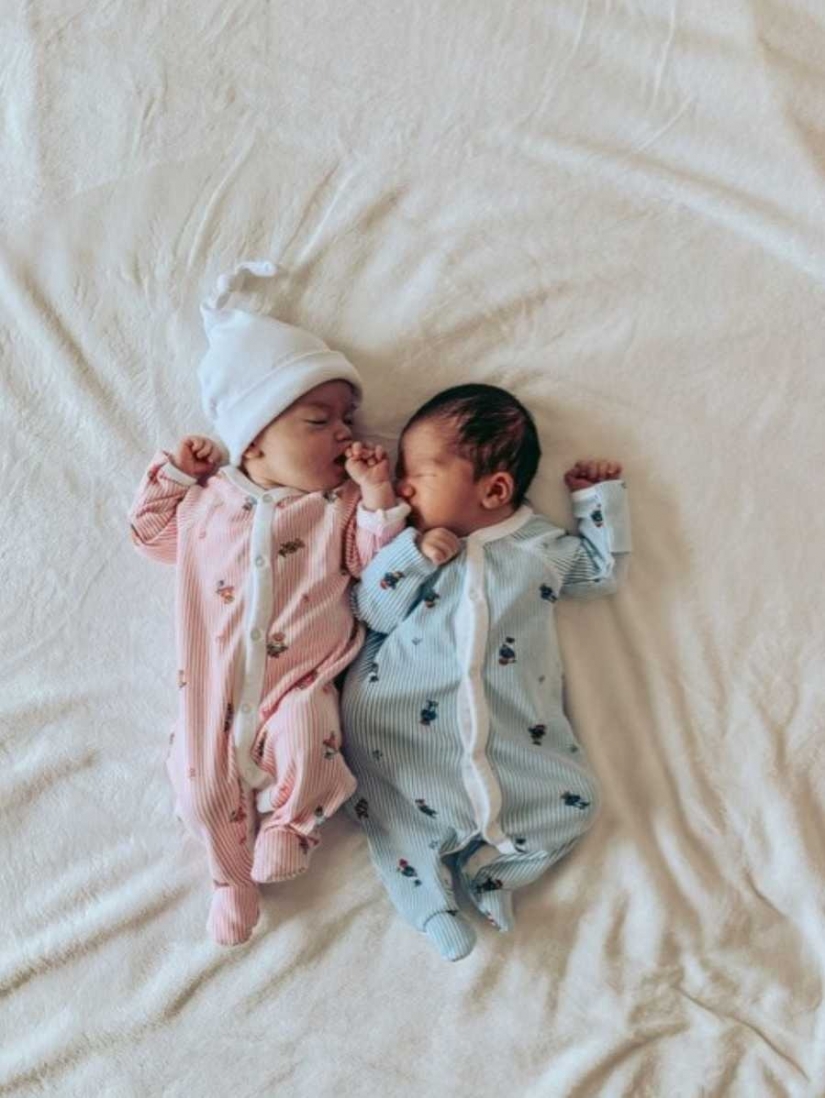 Lesbian parents are not happy with their kids. Many people think that Aria and Easton are twins, and the couple believe that to some extent they are. Kara has another frozen embryo left, but the couple wants to wait for the transplant until the babies are a little older.
Meanwhile, another lesbian couple from the UK really wanted to have a baby and decided to find a sperm donor. They met the right candidate on Facebook. 
Keywords: North America | Canada | Children | Newborns | Birth | Society | Pregnancy | Couple | Spouse | Same-sex marriage | Toddlers | Gay | Conception | Embryo | Artificial insemination | Lesbian | Attempts
Post News Article