In the Italian town Venzone in the province of Udine people have long lived side by side with the mummies. Drank tea with them, had dinner, went to Church and slept together. For locals it seems a bit strange. So they kept the remains of the ancestors, sharing with them the life. Find out what was the reason of this unusual tradition of this material.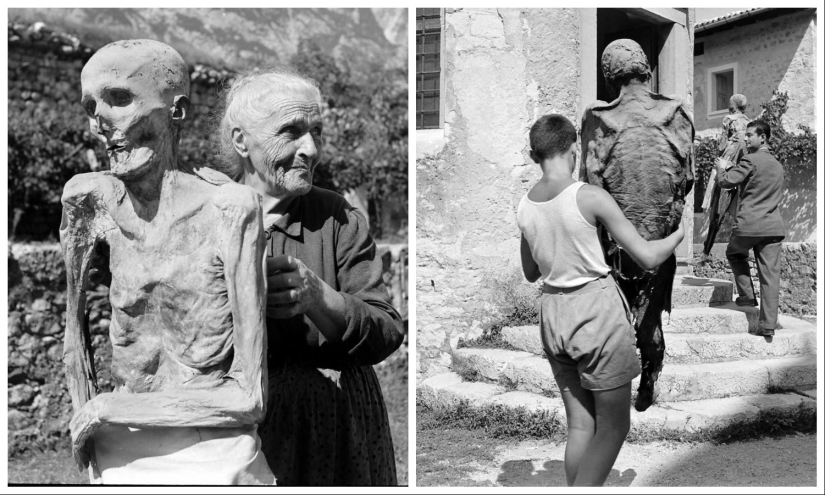 In the 14th century plague that raged in Europe, reached the village of Venzone. Many people died, and the cemetery was not enough room to bury all the bodies. The Italians have collected 42 bodies in coffins and carried them to the basement of the chapel of St. Michael.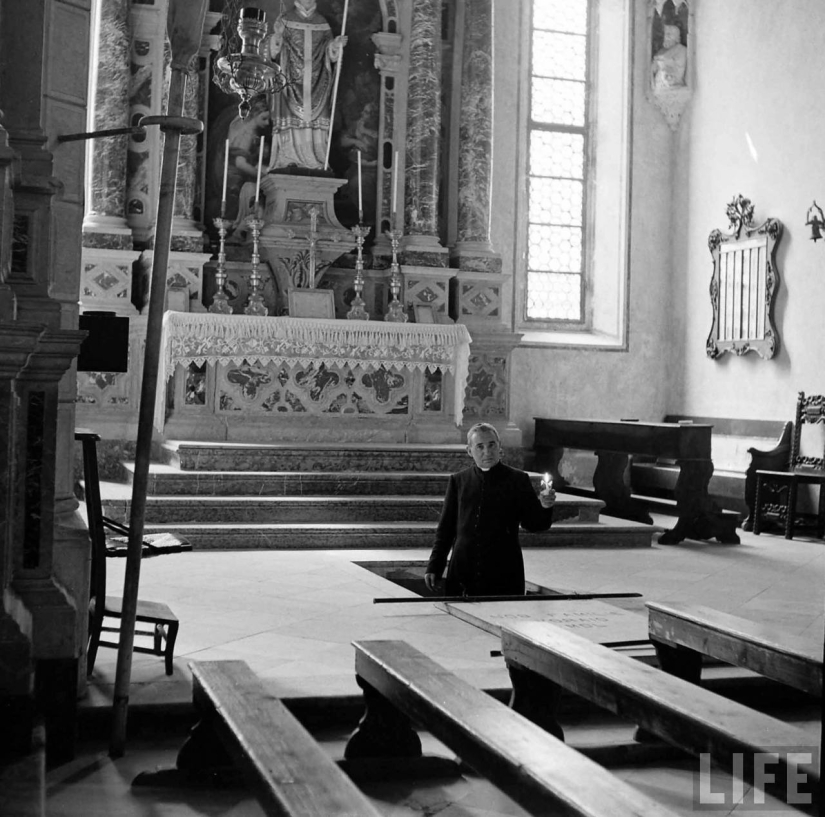 300 years later, in 1647, the old chapel has decided to restore. The coffins were removed from the basement. When they opened, it was found that 42 of the body mummified. People decided that it was a sign from God, and the Lord gave them the remains of their ancestors, so that they protected the village.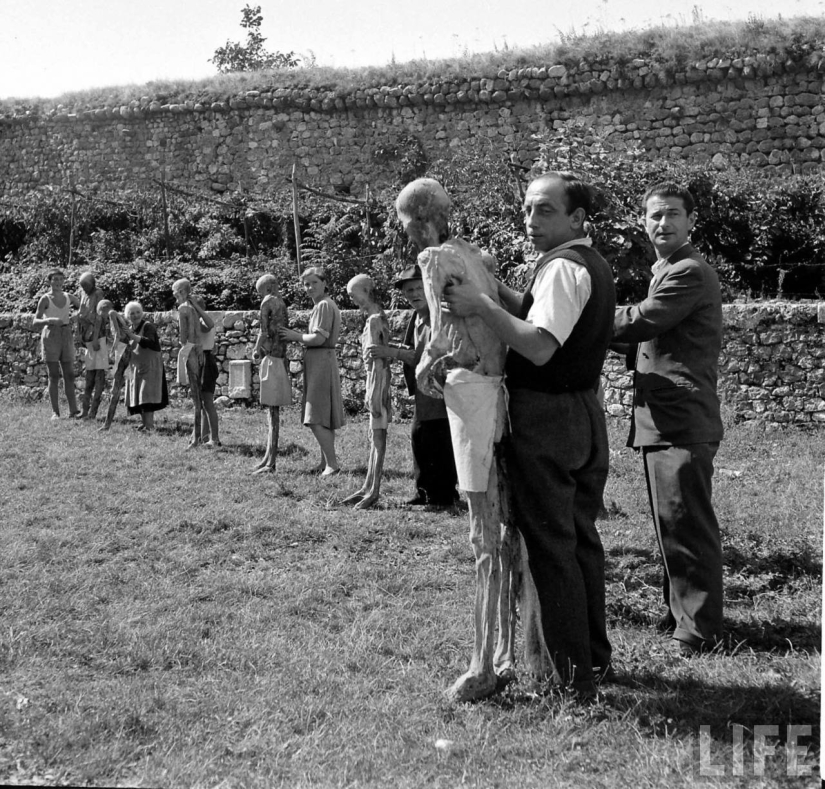 Since then, the inhabitants of the town appealed to the mummies with requests for assistance in difficult situations. The remains are treated the same with respect, as to the elderly. This tradition lasted until 1950.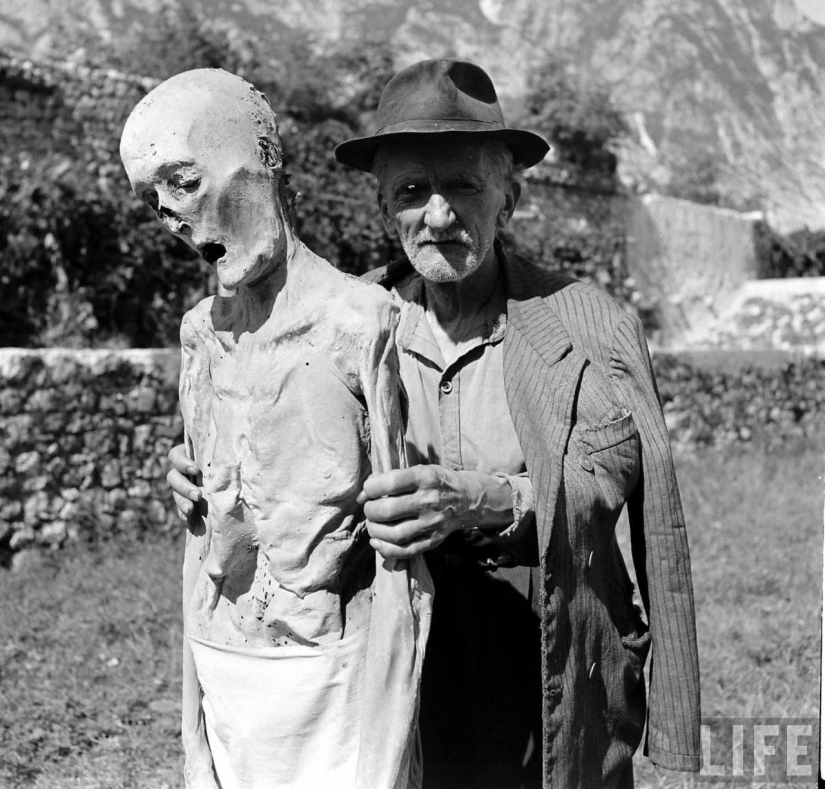 Long time, no one knew about the strange traditions existing in Venzone, because the city was on the edge.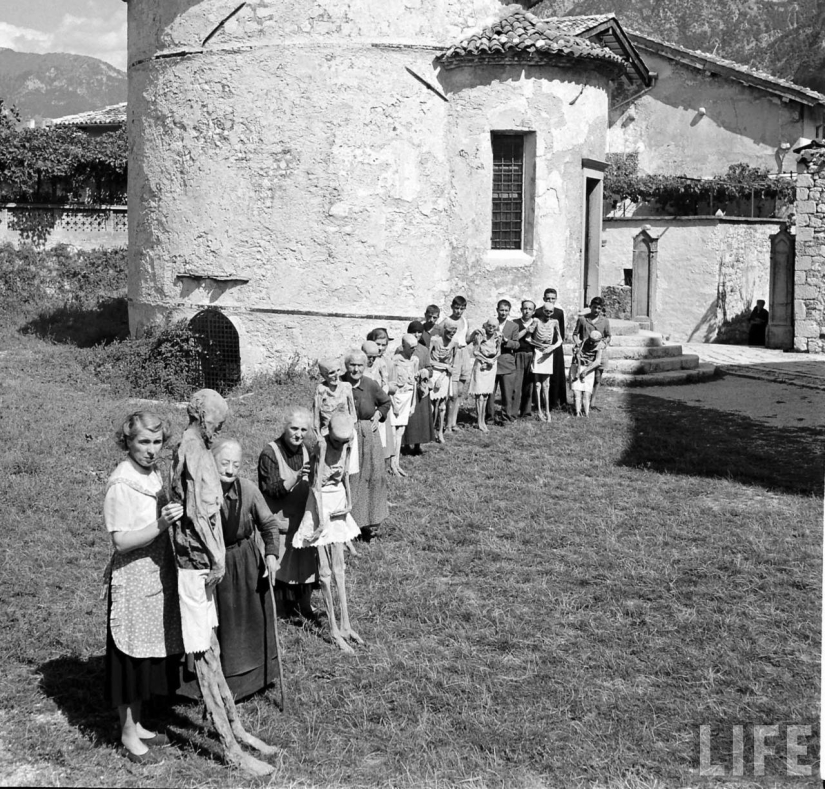 Once an American photographer Jack Byrnes (Jack Birns) got lost in the Alps and started looking for a place to sleep. He was in Venzone village, where he saw a strange scene — a family is drinking tea together with the mummy.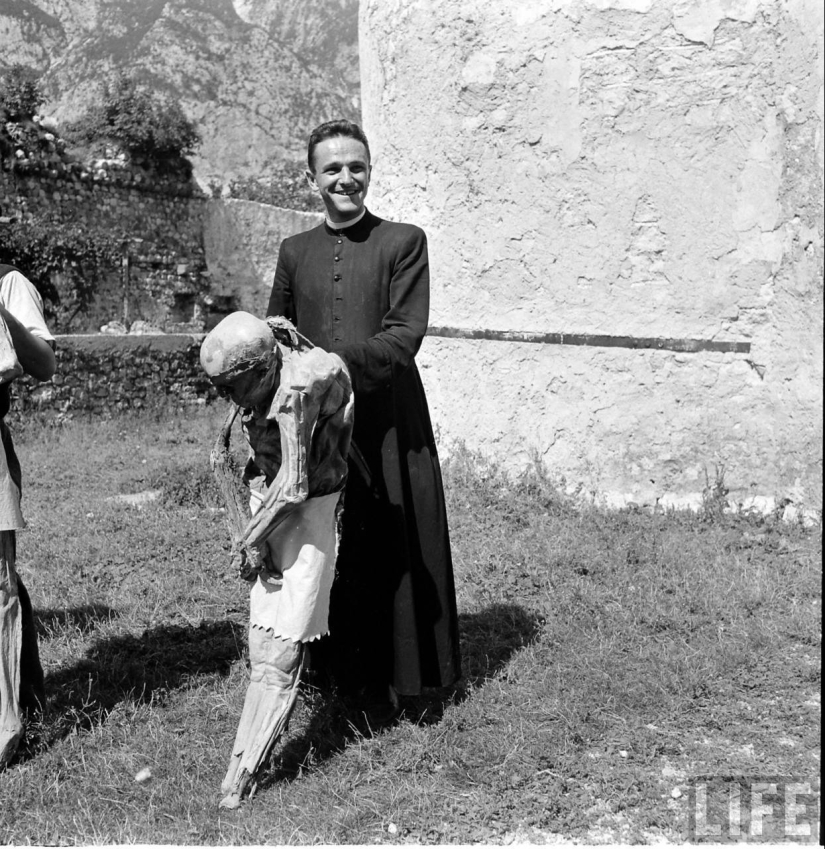 The American made a series of photos about the life of the villagers side by side with the mummies and published them in the journal of The Time. These images spread all over the world.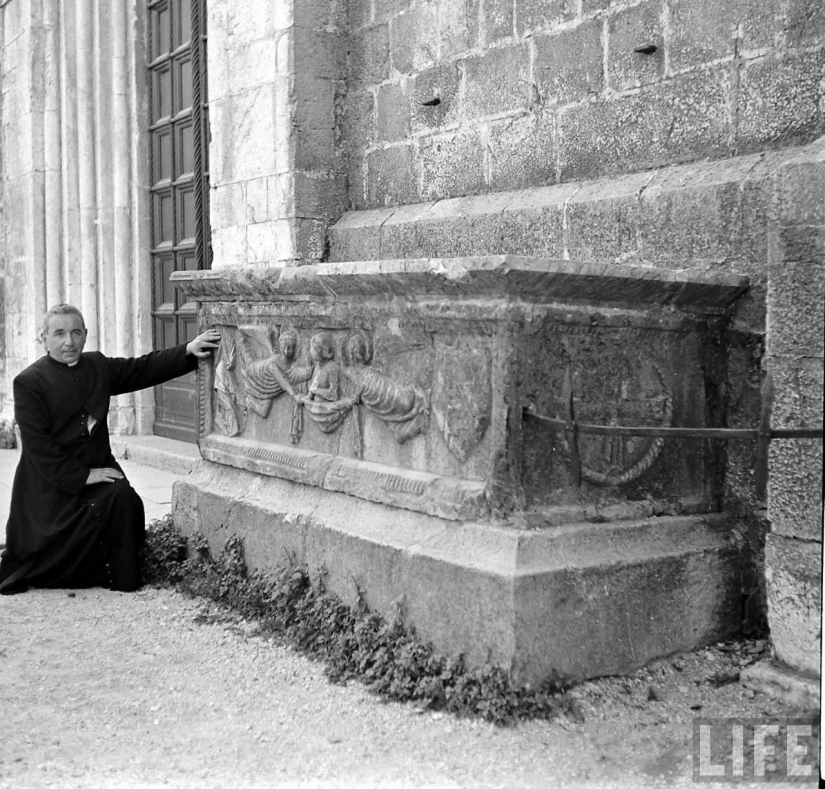 After the mummies of Venzone to become famous, people are interested in how the remains of the dead were mummified naturally. Below the corpse was turned into a mummy, you need to remove all the internal organs and to be embalmed to prevent decomposition. In rare cases, the remains may be preserved by natural conditions — in the cold or dry climate.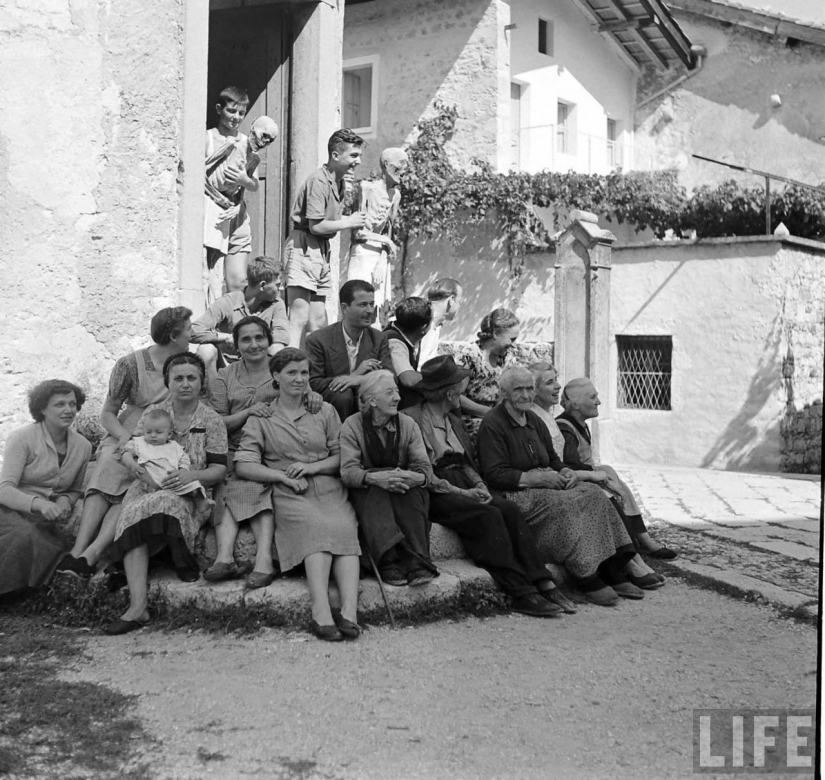 Mummy from the Italian village did not respond to treatment and were stored in a damp basement. However, preserved in good condition. Scientists believe that this has been possible due to a special species of bacteria, but the locals firmly believe in God's Providence.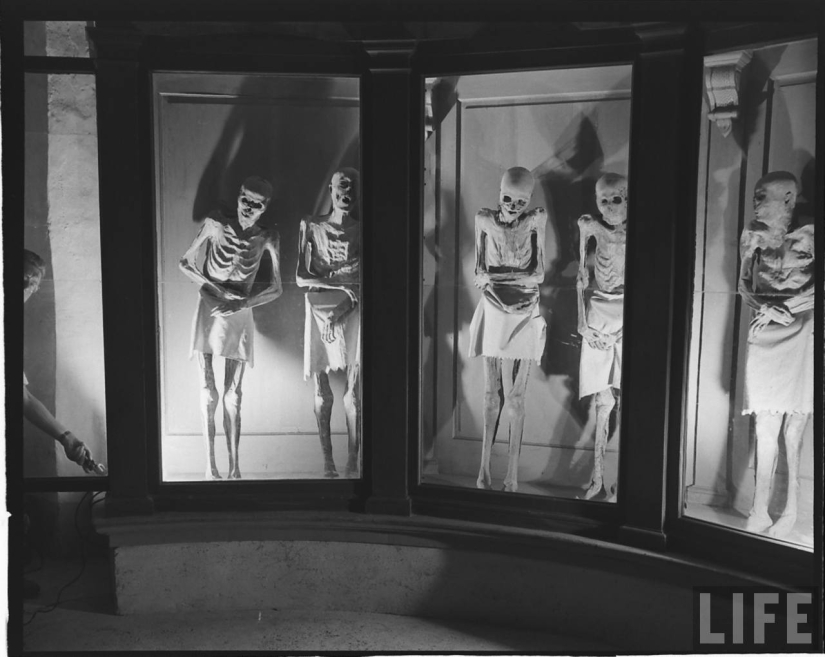 After the earthquake in 1976 survived only 15 mummies. Now they are in Saint Michael chapel (13th century) in the cemetery near the Cathedral of St. Andrew.
Meanwhile, residents of the Indonesian tribe still decades kept in the homes of the body of deceased relatives. They are regularly cleaned, wear new clothes and make "breathe" on the street.
Keywords: Italy | Culture | Europe | History | Inhabitants | Village | Photographer | Photograph | Tradition | Way of life | Mummies | Memory | Life | Faith | The plague | Basement | Ancestors | LIFE magazine | Chapel | Respect | 1950 | The remains
Post News Article