Today, the outstanding artist Vladimir Vysotsky would have turned 82 years old. His exorbitant talent captivated millions of people, taking the soul of the song made Vysotsky the idol of a whole generation. Of course, the musician enjoyed a resounding success with women, and he reciprocated them. On Vladimir Semenovich's birthday, we decided to tell about the girls who deprived the bard of "rest, rest and sleep."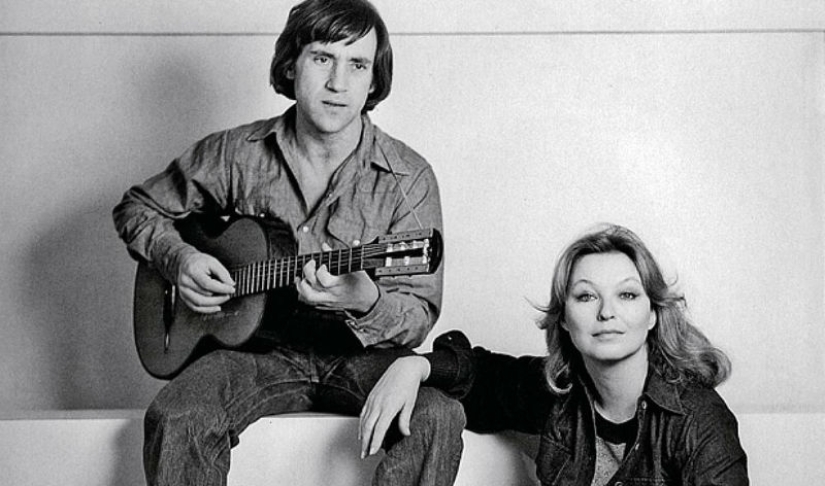 Isolda Zhukova, the first wife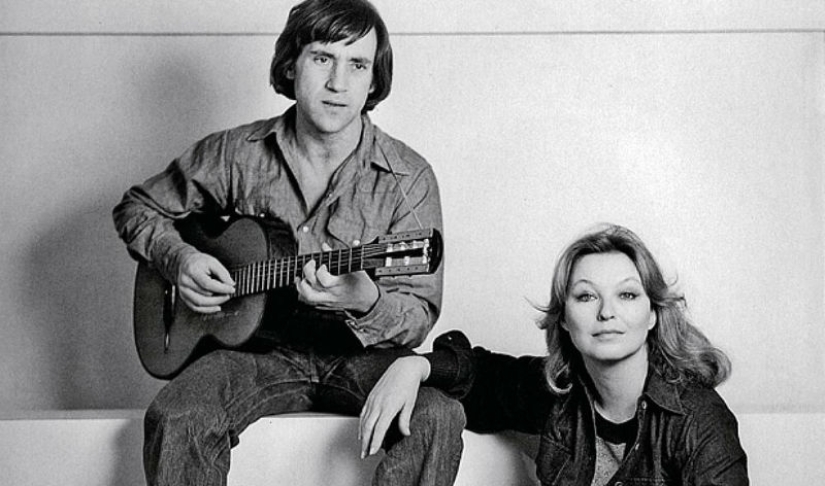 Isa, a fragile, short girl, studied, as well as Vysotsky, at the Moscow Art Theater Studio School, but two years older. For the first time they drew attention to each other at the evening at the classmate Isa. After a while they began to live together, and soon decided to formalize a relationship. But we decided to do without a lavish wedding.
On the eve of registration Vysotsky went to a bachelor party in the cafe "Artik". He was gone for a long time, and the bride went to help out her future husband. As soon as she entered, Vladimir stunned:
— Izul, I invited everyone! "All of whom?" "I don't remember." Everyone who is here!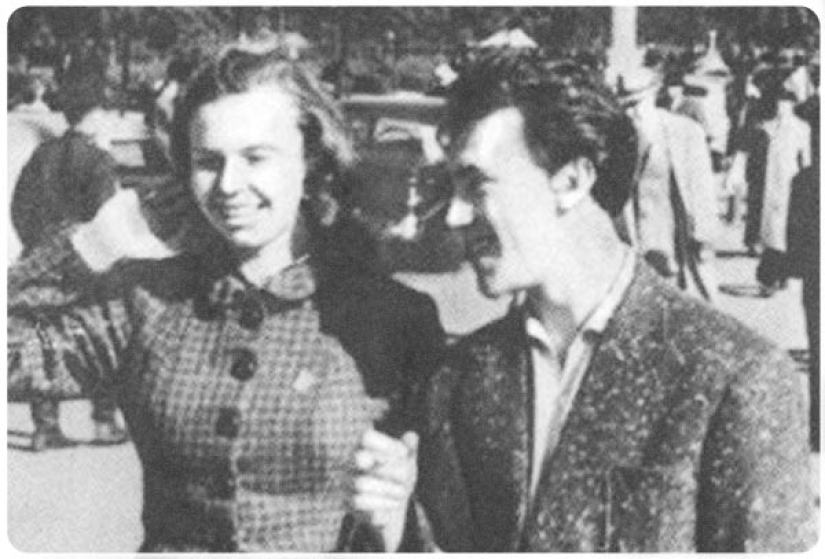 Isa was, perhaps, the only one of all Vladimir Semenovich's women for whom he was not the same Vysotsky. Then he had not yet been caressed by poetic and acting fame, all-Union fame and popular love. The girl was even annoyed by her husband's music: "His songs were a torment for me. Wherever we went, the songs started. People have heard them for the first time, and I have heard them for the 101st time. Sometimes she even raised a riot, got angry: you can't just do songs. It seemed so to me in those years."
Lyudmila Abramova, second wife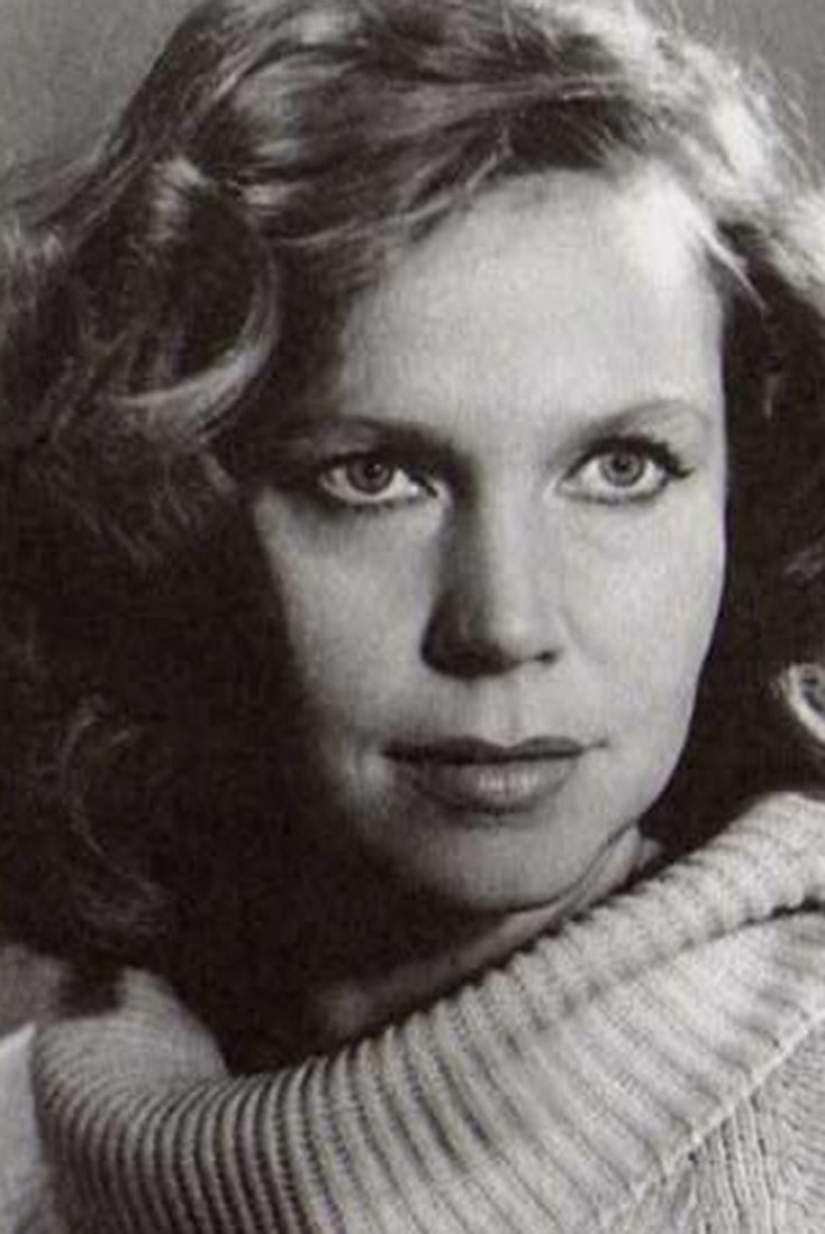 Vysotsky met actress Lyudmila Abramova on the set of the film "713th asks for a landing", a few years later they got married. Little is known about their married life. Both their sons are Arkady (he became a screenwriter) and Nikita (a famous actor and director of the Vladimir Vysotsky Center-Museum) — were born before marriage.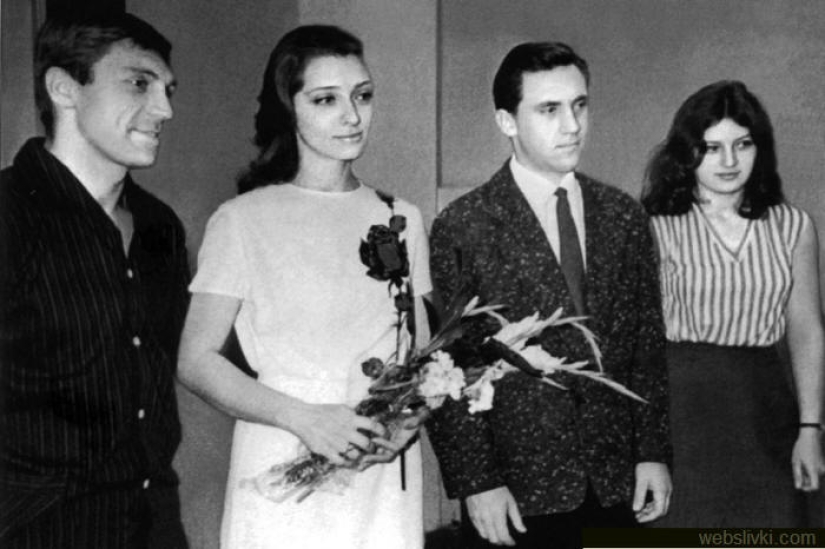 The marriage was short-lived, the spouses were not satisfied with much in each other. The artist's mother Nina Maksimovna recalled that she was very worried about her grandchildren, but her son reassured her: "Don't worry, it will be better for her and for me. And I will never leave the children." Indeed, until the end of his days, despite the emergency employment, Vysotsky took care of his sons.
Tatiana Ivanenko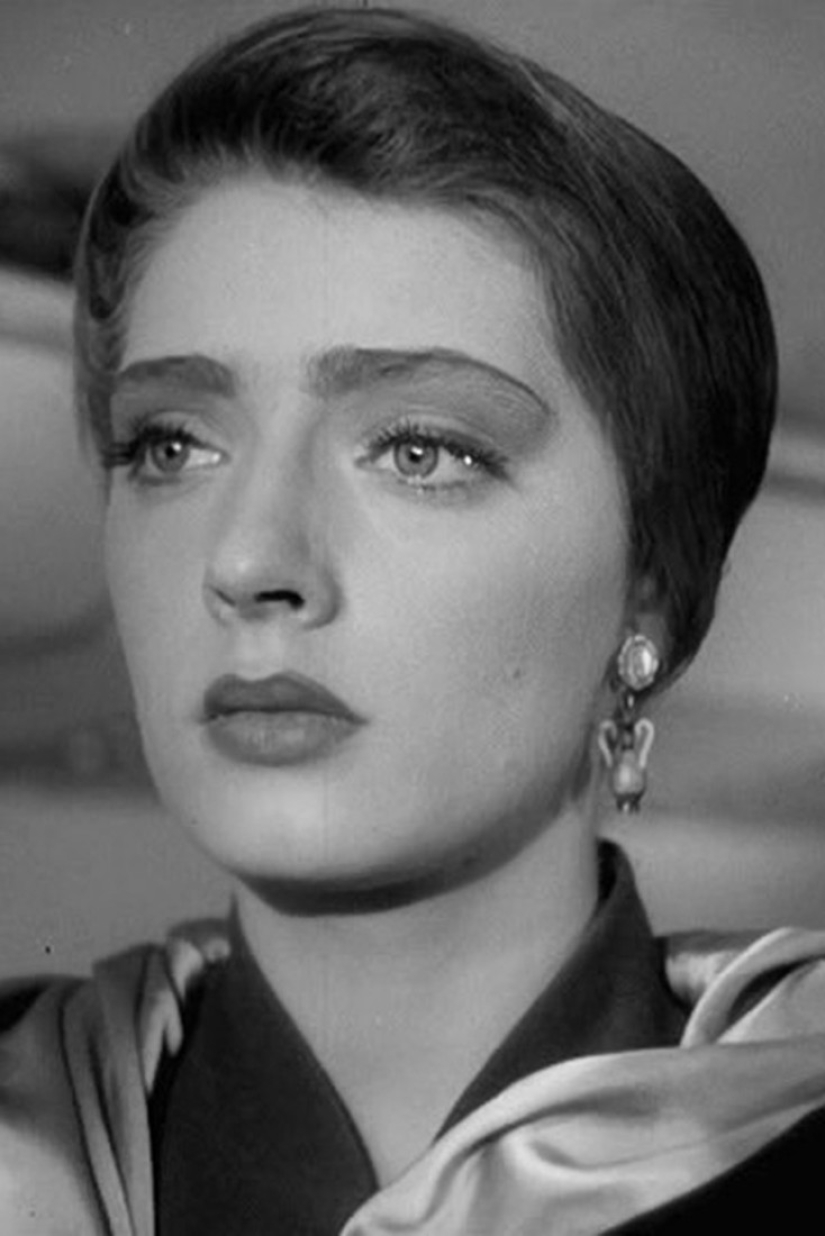 Of all the love stories of Vladimir Semenovich, the connection with Ivanenko was the most confusing. Vysotsky 's relationship with a Theater actress on Taganka began long before the appearance of Marina Vladi in his life and continued already with her. Director Georgy Jungwald-Khilkevich told: "Volodya suffered, realizing that he was torturing Tanya, but he was unable to leave her. And she suffered a lot too. As soon as Marina left somewhere, Volodya met with Tanya."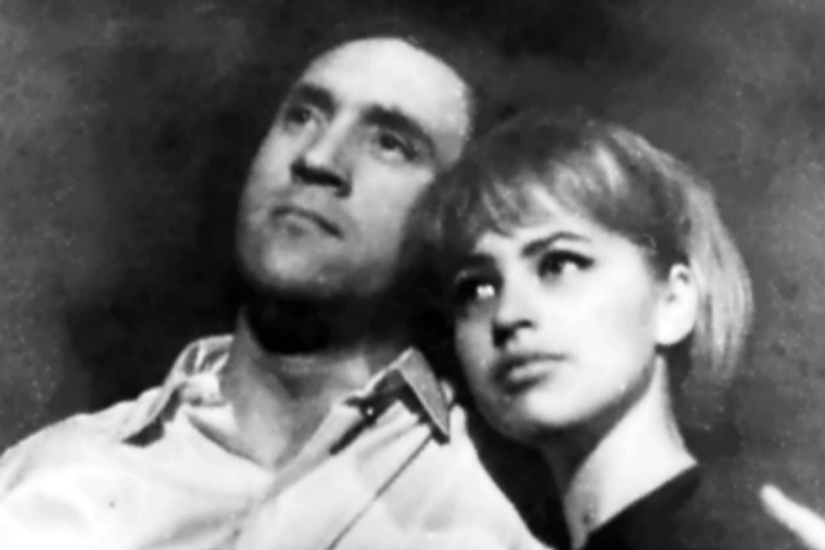 Once both women found themselves in the same company, and Ivanenko said to Vladi: "He's mine anyway! He will come to me tomorrow!" Marina only smiled condescendingly. Ivanenko often called the artist at night and cried into the phone, which made his mother terribly angry. In 1972, Tatiana gave birth to Vysotsky's daughter Anastasia. They say she looks very much like her father.
Marina Vladi, third wife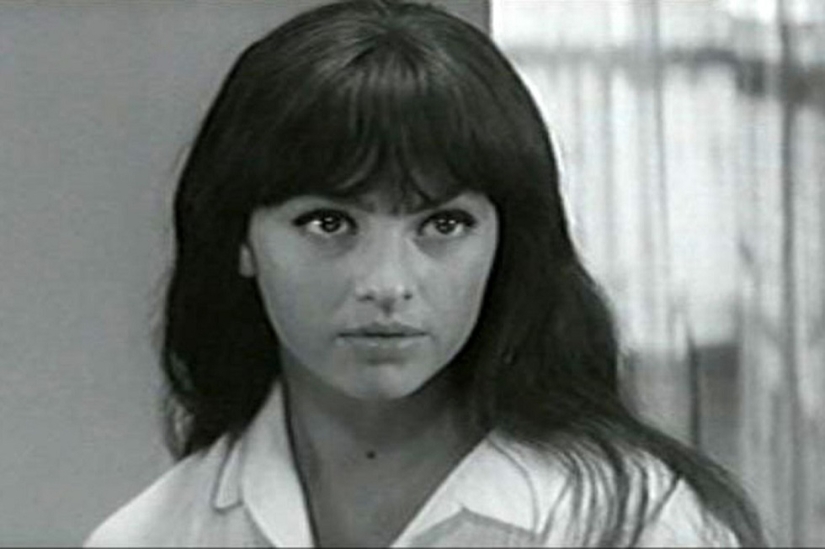 The French actress Marina Vladi Vysotsky saw in the movie "The Sorceress" and decided that one day he would marry her. He had been waiting for a meeting for several years, and when it finally happened, a stormy romance ensued. It was to Marina that the bard dedicated most of his love lyrics. Parting even for a short time, they could not do without telephone conversations. Vysotsky called so often in Paris, that he was acquainted in absentia with all the telephone operators. The couple (married in 1970) flew to each other with the same frequency with which many people ride the tram.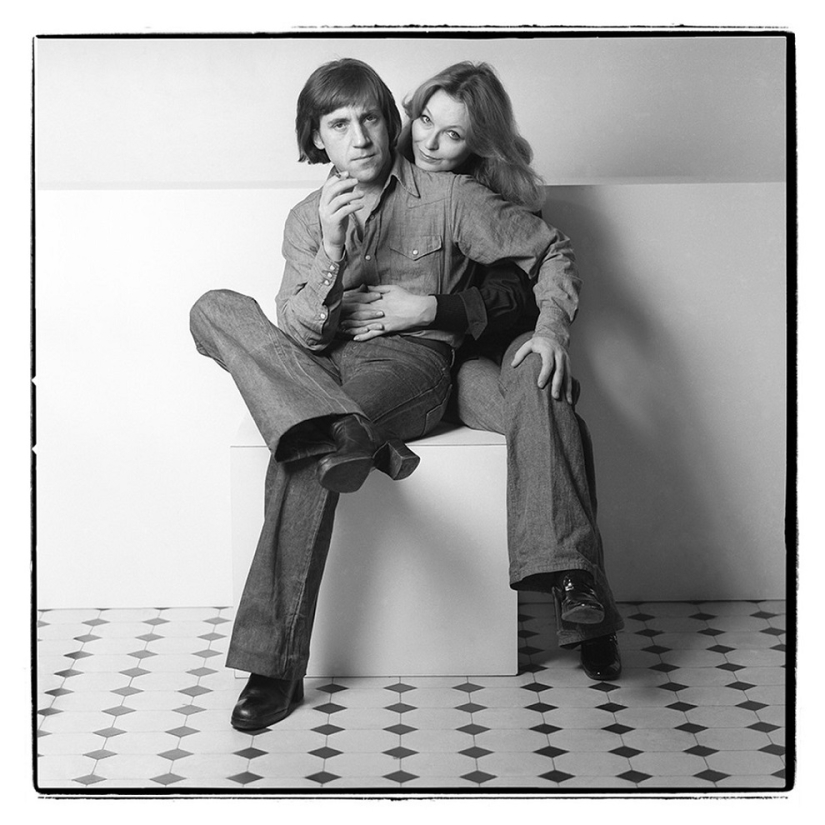 It often happened that Vysotsky woke Marina up in the middle of the night to sing a song he had just written. She nursed him after another accident, took out blood clots from the sink with her bare hands, with which her husband vomited during seizures, forgave numerous novels. From Paris, the actress brought absolutely everything — from jeans to furniture and household appliances for a country house.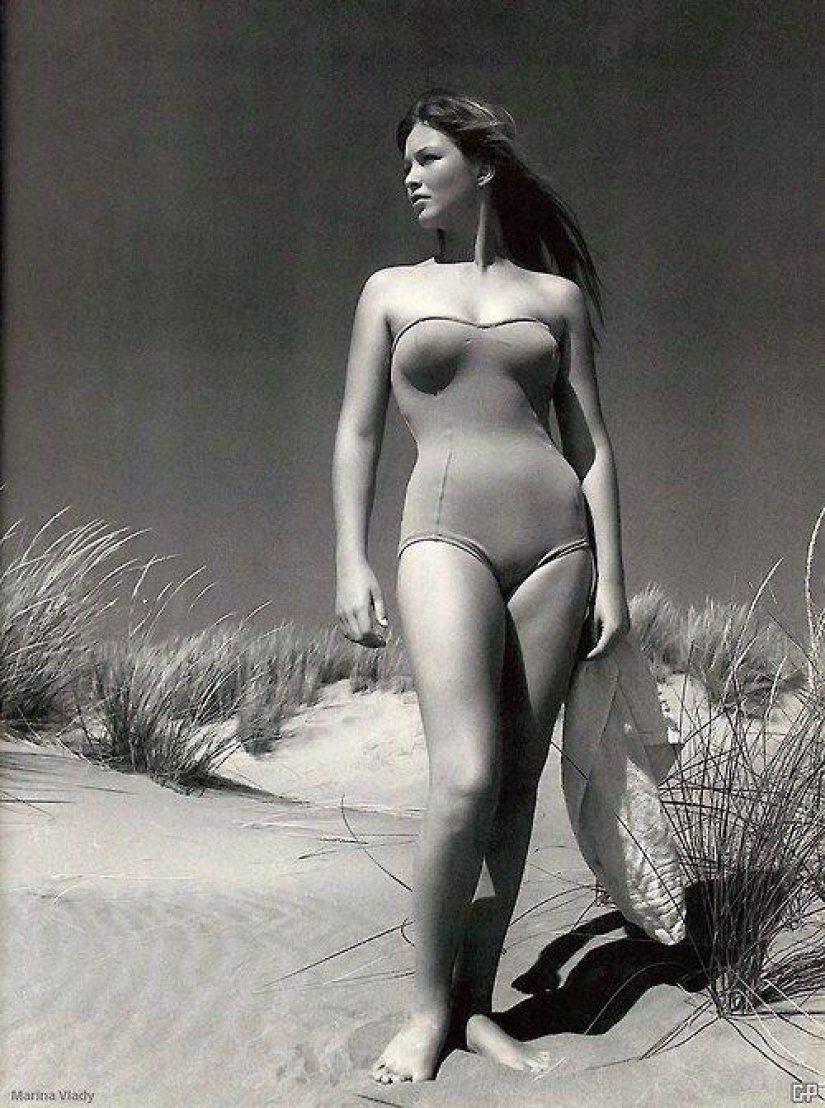 In memory of her lover, Marina keeps the first book of his poems "Nerve", a photo portrait and, of course, songs. She found and rewrote everything that Vysotsky had ever sung in the theater, cinema, television and concerts. But a woman can't listen to these recordings. "So many years have passed," she says, "and I can't calmly talk about Volodya, calmly look at his photos... and I can't hear his voice when he is no longer alive. It's unbearable for me."
Oksana Afanasyeva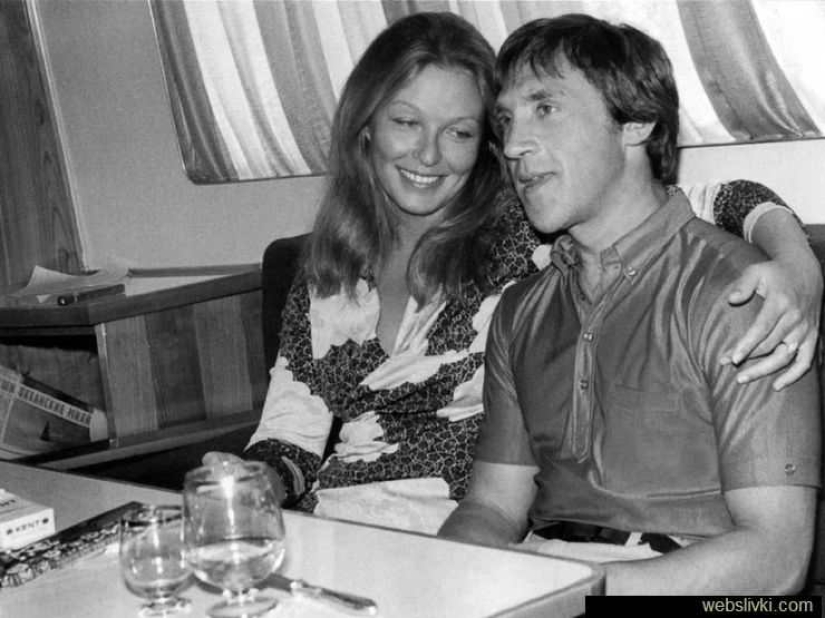 Vysotsky called Oksana his last love, and it's worth a lot. When they met, she was 18, he was 40. He saw her near the administration room of the Theater on Taganka. A beautiful and extremely stylish girl in a mini skirt. The famous artist asked for a phone number, invited him on a date. Oksana was wondering whether to go or not, until a friend shamed her: "What are you doing?! All the women of the Union just dream of being in your place!" That convinced her. They met, and the next day Afanasyeva broke up with her fiance.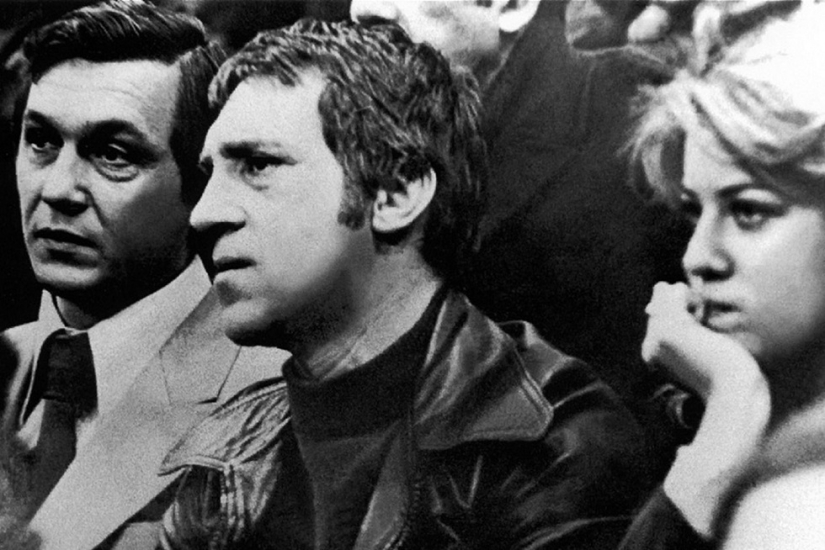 Vysotsky fell so in love with Oksana that he intended to divorce Marina Vladi. As soon as they met, they communicated as if they had known each other all their lives. "I love you," was the first thing Vladimir Semyonovich said to the young girl when he came to himself after the first clinical death. They were going to get married. They found the priest, bought rings, but did not have time.
Keywords: Marriage | Vysotsky | Wife | Women | Love | Singer | Poet | Ussr