Celebrity Portuguese footballer Cristiano Ronaldo recently bought a luxury apartment on Fifth Avenue in Manhattan in New York for 18.5 million dollars. It is said that the star plans to retire after the 2018 contract with the football club Real Madrid to move to live in the ocean and play in one of the American clubs. Do you want to know what is so special about an apartment for 18 million dollars? Then, look at our material.
11 PHOTOS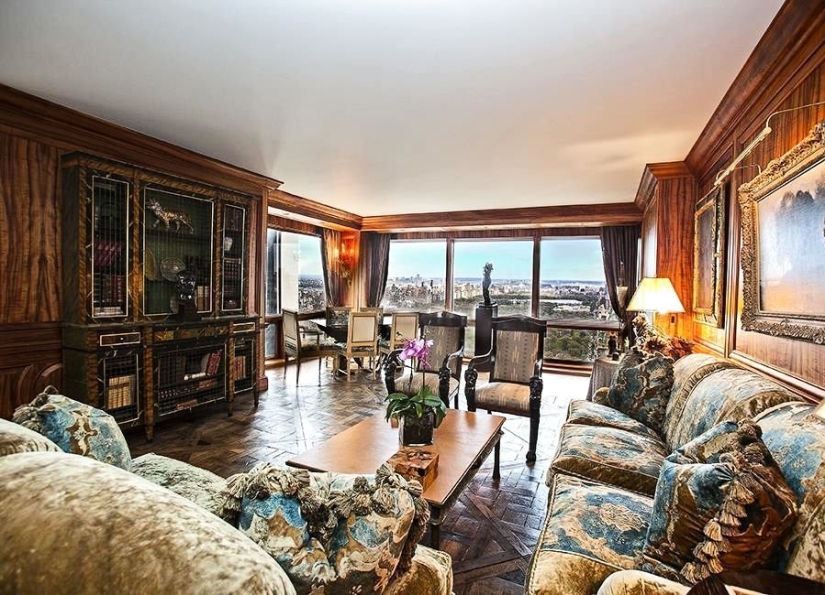 1. The exclusive apartment of Cristiano Ronaldo is located on the top floor of the Trump Tower - a skyscraper belonging to one of the richest people in the world and a candidate for President of the United States Donald Trump. (Photo: Warburg Realty).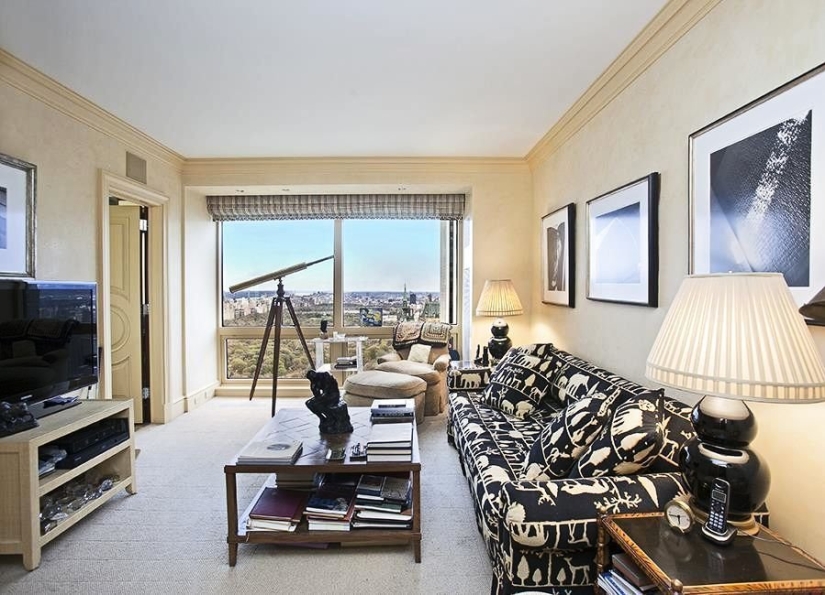 2. This is a chic apartment with an area of more than 230 square meters, previously owned by Alessandro Proto - business partner Donald Trump. (Photo: Warburg Realty).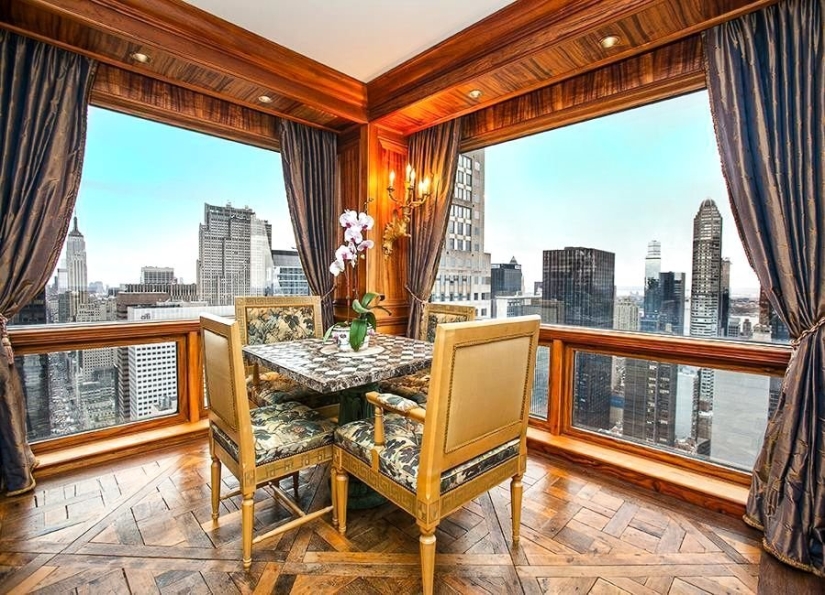 3. The apartment on the top floor of the Trump Tower was built in 1983, and its interior was created by a world-famous designer - Juan Pablo Moline. The windows are decorated with luxurious and expensive curtains. However, as Pablo Moline says in his design, to create comfort and beauty, expensive materials are not necessary. You can decorate the window and beautiful inexpensive curtains.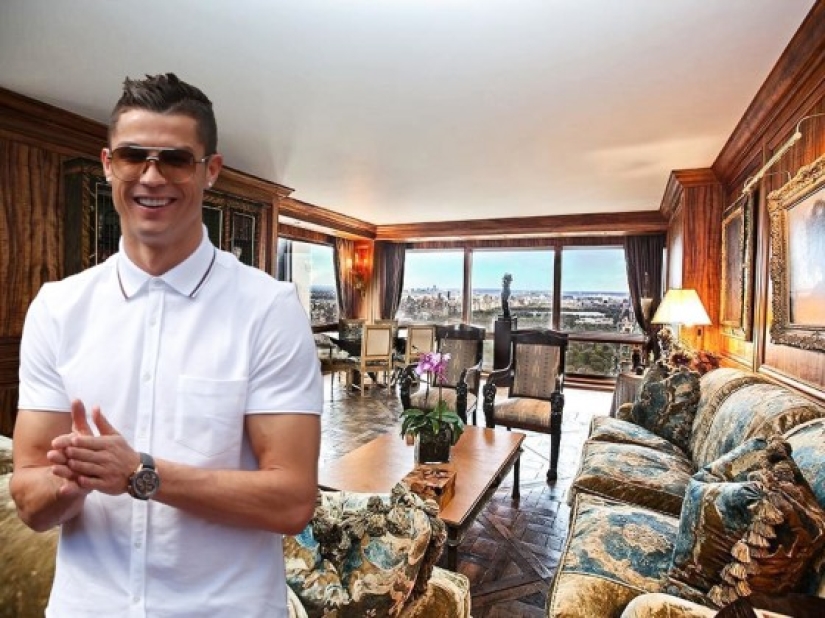 4. An apartment with three rooms and a bathroom with half a bathroom on Fifth Avenue is considered "one of the most prestigious and reliable places to live in Manhattan." Cristiano Ronaldo's expensive real estate on the table in the prestigious district of Big Apple is full of pockets because in 2014 he earned about 79 million dollars. (Photo: Warburg Realty).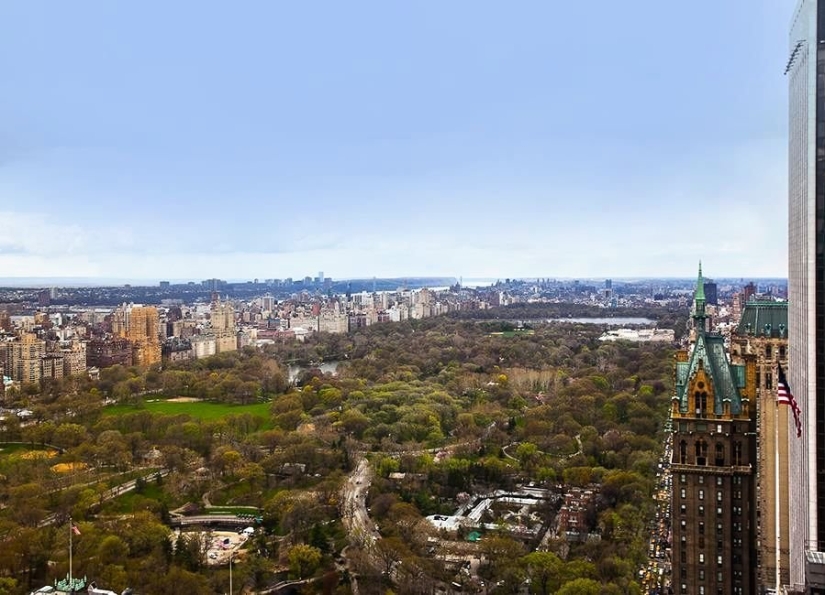 5. Such a high price for an apartment is also due to the fact that it has the form of the letter L. From it opens a stunning panoramic view of the north - on Central Park, in the west - on the river Hudson, and on the south - on the sign of the building in Manchuria. Empire State Building, Chrysler Building, and Freedom Tower or World Trade Center 1. (Photo: Warburg Realty).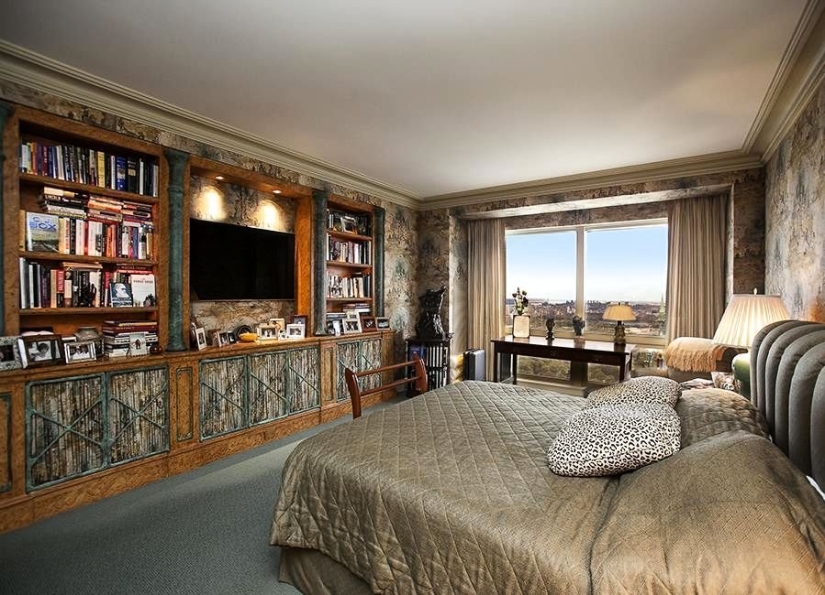 6. Luxurious bedroom with a huge double bed in the main role. (Photo: Warburg Realty).
A double bed is an inexhaustible object of the interior of each bedroom, which should be both beautiful and functional, and convenient at the same time. Choosing a bed, it is necessary to pay attention not only to its aesthetic appearance and dimensions but also to the frame, as well as the material from which it is made.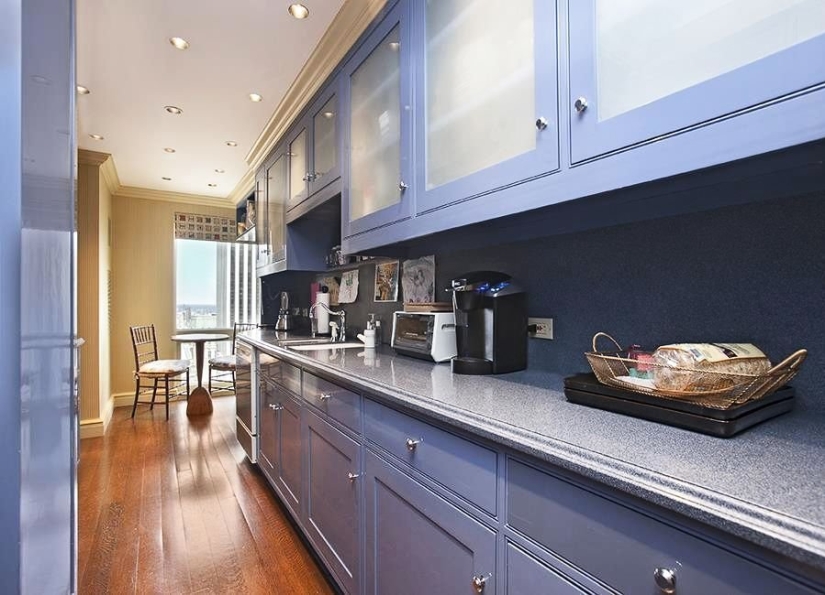 7. The kitchen in this apartment is a bit narrow, but it has a small dining area. (Photo: Warburg Realty).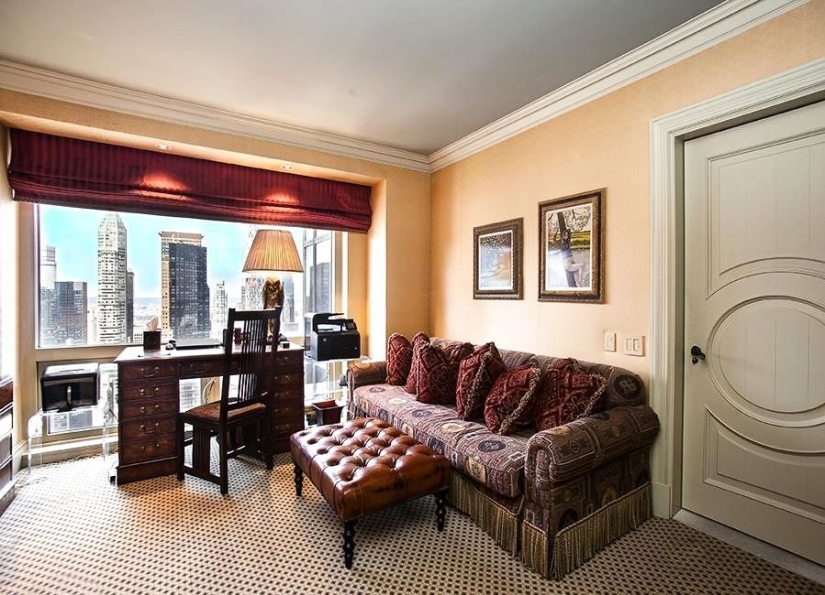 8. The third room, small in size, is ideally suited for a working office. (Photo: Warburg Realty).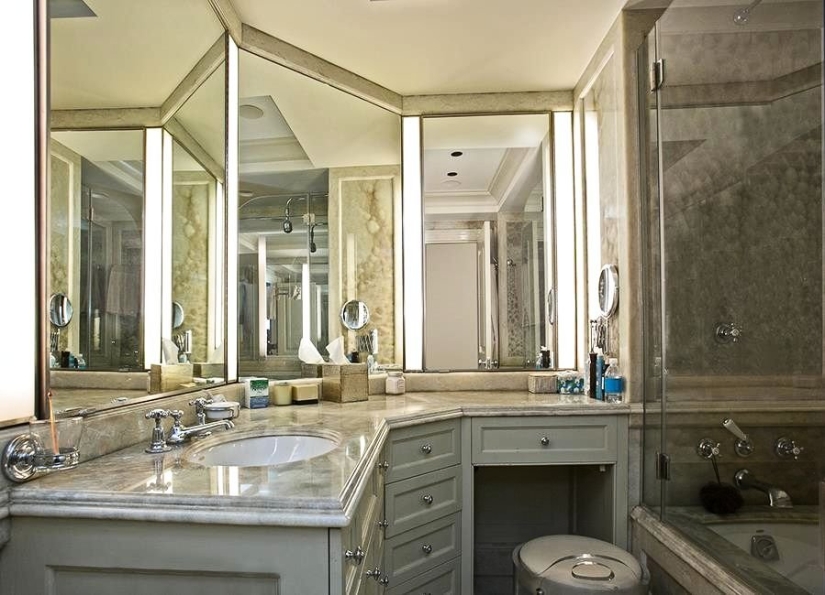 9. All bathrooms are decorated with marble and a large number of mirrors. (Photo: Warburg Realty).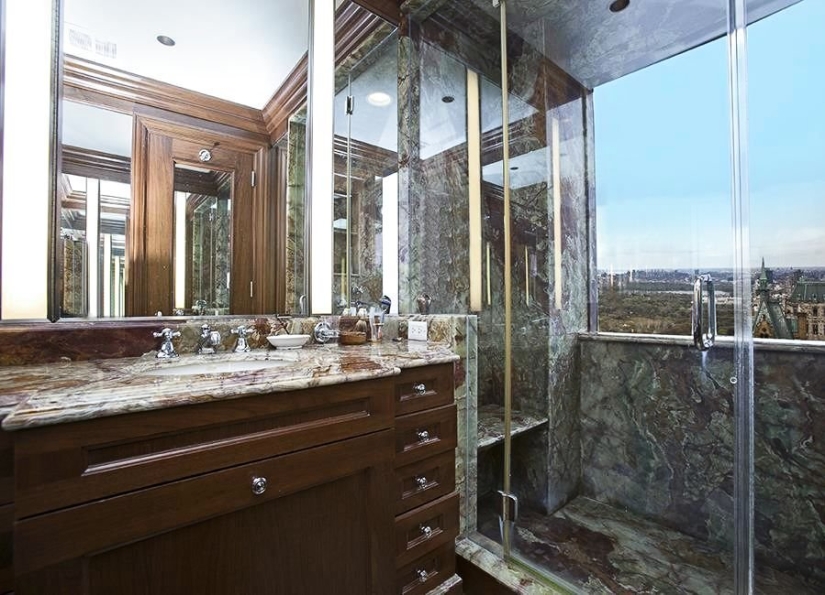 10. Even from the shower room in this apartment opens an incredible view. (Photo: Warburg Realty).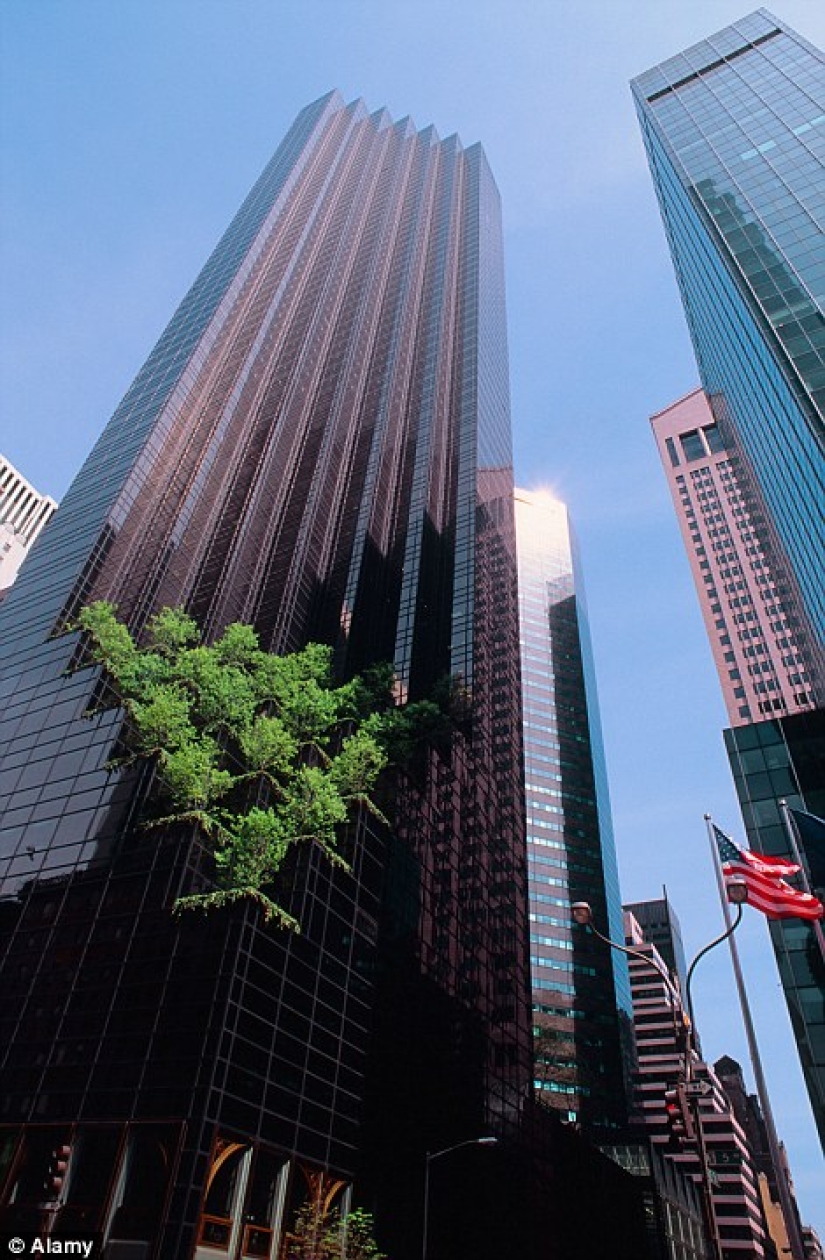 11. All residents of Trump Tower have access to a large fitness center, dry cleaner, restaurant, bar and shops, which are located directly in the building. (Photo: Alamy).
Keywords: Cristiano Ronaldo | Apartment | Million | Dollars | Money | Celebrities | Wealthy people | Rich | Footballer