Remember the beginning of the movie "Edward Scissorhands"? Those very shots when Johnny Depp's sharp-armed hero made unimaginable sculptures from decorative bushes on the plots of a prim town? The Englishman John Booker can proudly say that he outdid Edward, because a huge 40-meter dragon flaunts on his lawn. It all started with a simple fantasy: "Once I was standing in the kitchen at the sink, looking out the window and thinking that a simple hedge was too boring," the gardener said.
(Total 6 photos)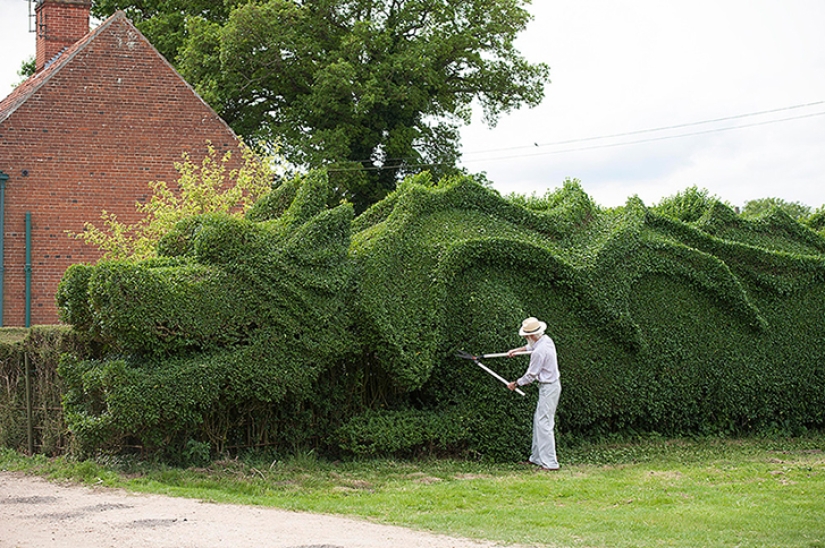 Now John has a huge magical beast in front of the house with a flowing tail and wings, crouched to the ground as if preparing to fly. Of course, passers-by immediately began to notice the masterpiece of gardening. Booker is pleasantly shocked by such fame: "I am completely shocked by this fact. My grandchildren told me: "Grandfather, this is great!" And I get that kind of feedback all the time. It even confuses me a little, "says John.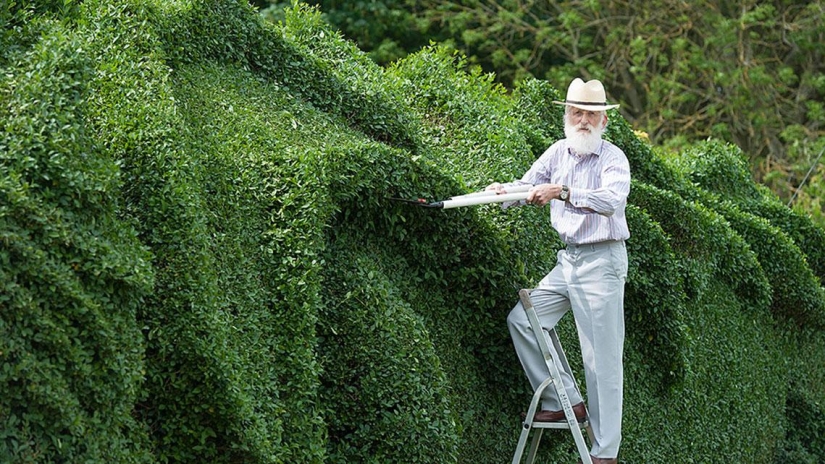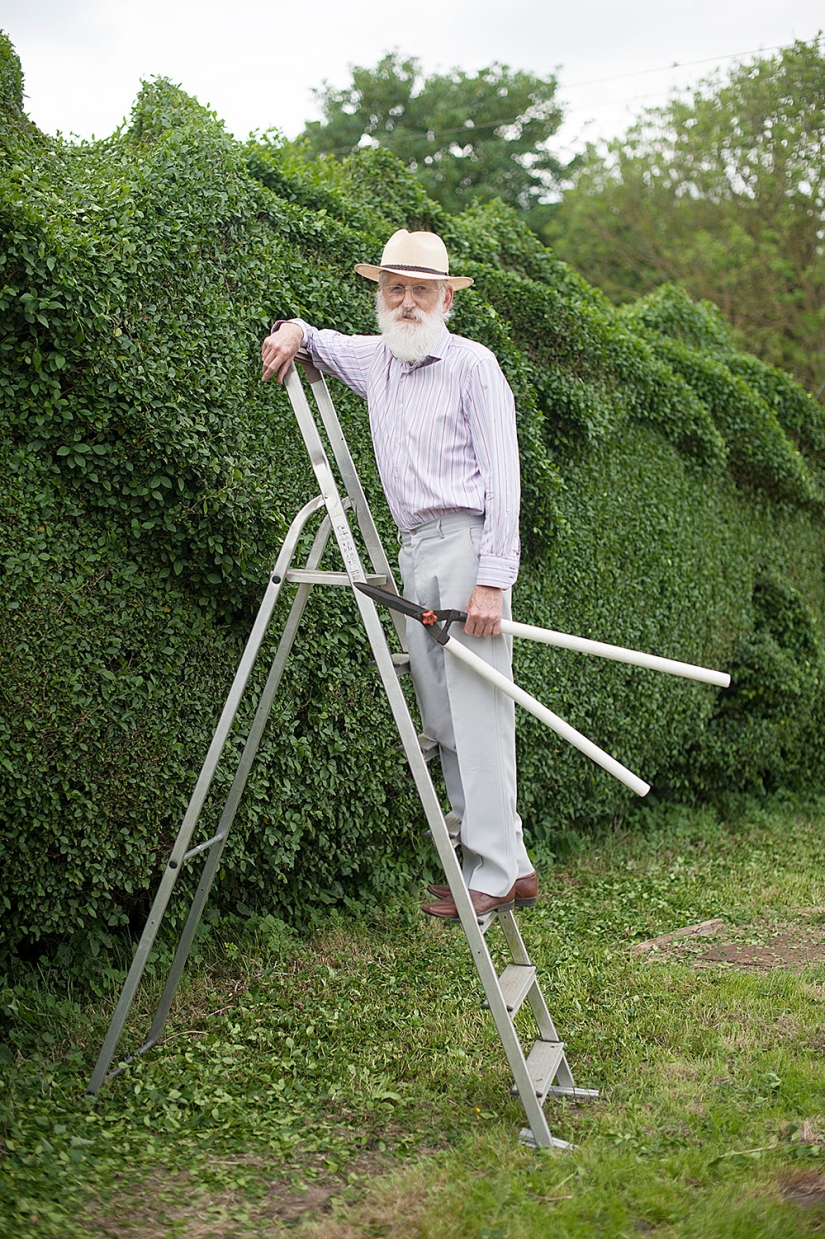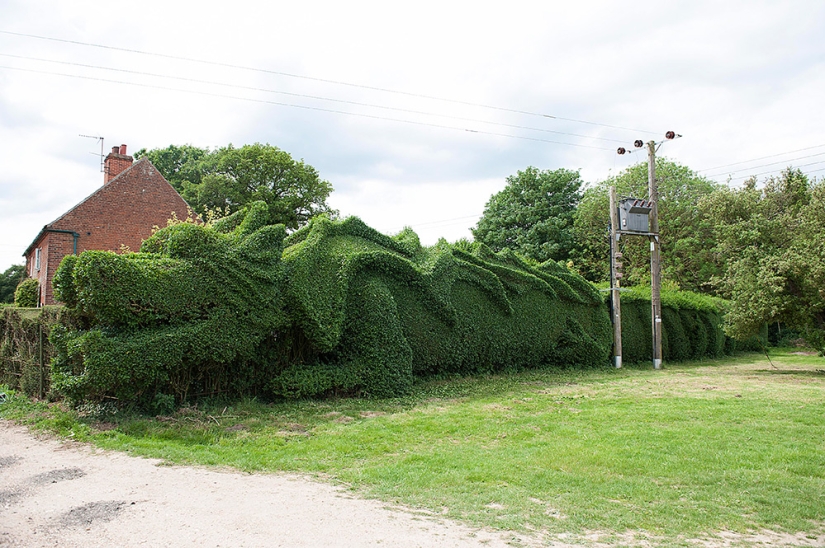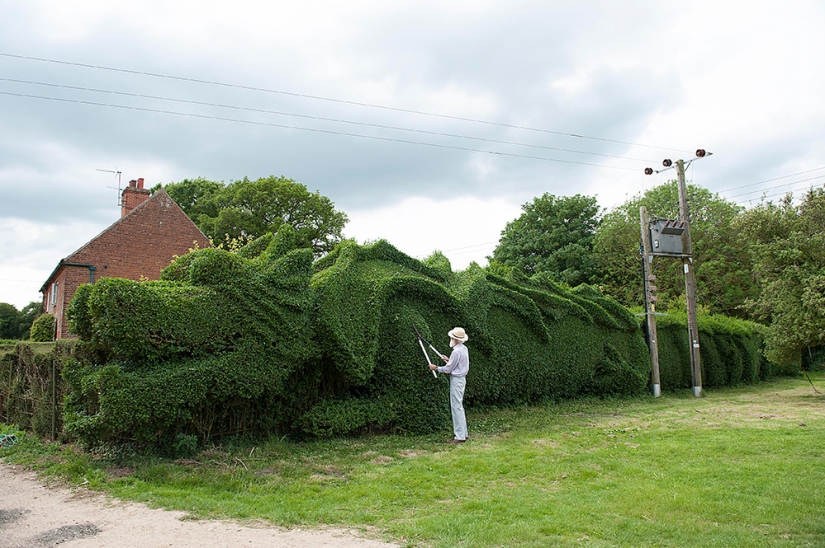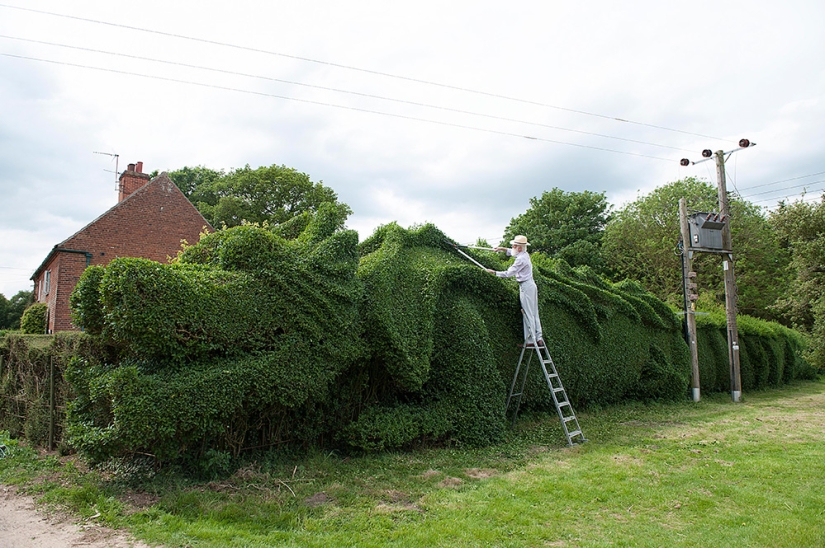 Of course, keeping a 40-meter dragon on your site is not a piece of cake for you to eat. John carefully raised the beast for 13 years. Every week, Booker spends about eight hours getting his "pet" in order. His wife, who works as a graphic designer, helps him keep the monster in shape.
Keywords: UK | Dragon | Lawn | Horticulture
Post News Article