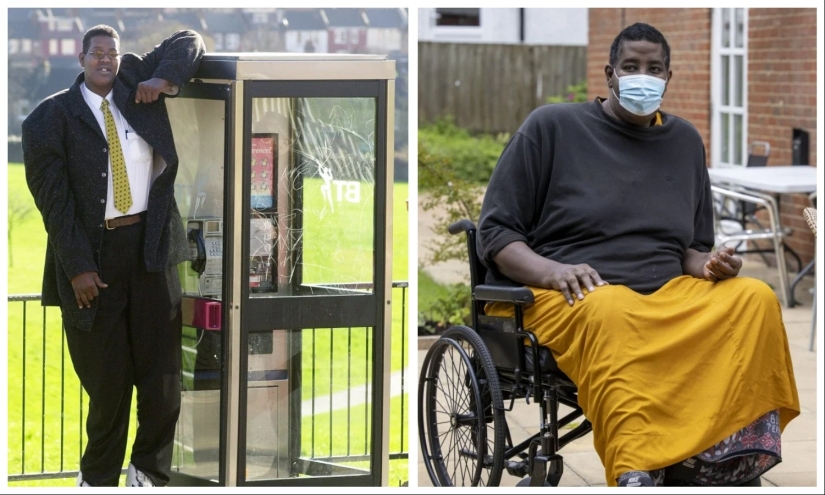 One of the tallest people in the world is now fighting for life in a London orphanage. The height of Hussein Bisad is 2.32 m. A refugee from Somalia is suffering from serious health problems after a kidney transplant. The African dreams of meeting his wife and that they will live together in London.
46-year-old Hussein has been suffering from serious health problems for the last five years. A refugee from Somalia was forced to move to a shelter because he is undergoing dialysis three times a day.
Doctors believe that a man has pituitary gigantism — a disease in which the body produces more growth hormone than ordinary people.
The African admits that he does not like being so tall. Growth brings a lot of difficulties in everyday life. He was born in Somalia and was of average height as a child until he moved to the second grade. Since then, the boy began to grow rapidly. The teacher did not even believe that he was Hussein when he returned from the summer holidays to school, and sent him home. The father had to take his son back to school and confirm his identity.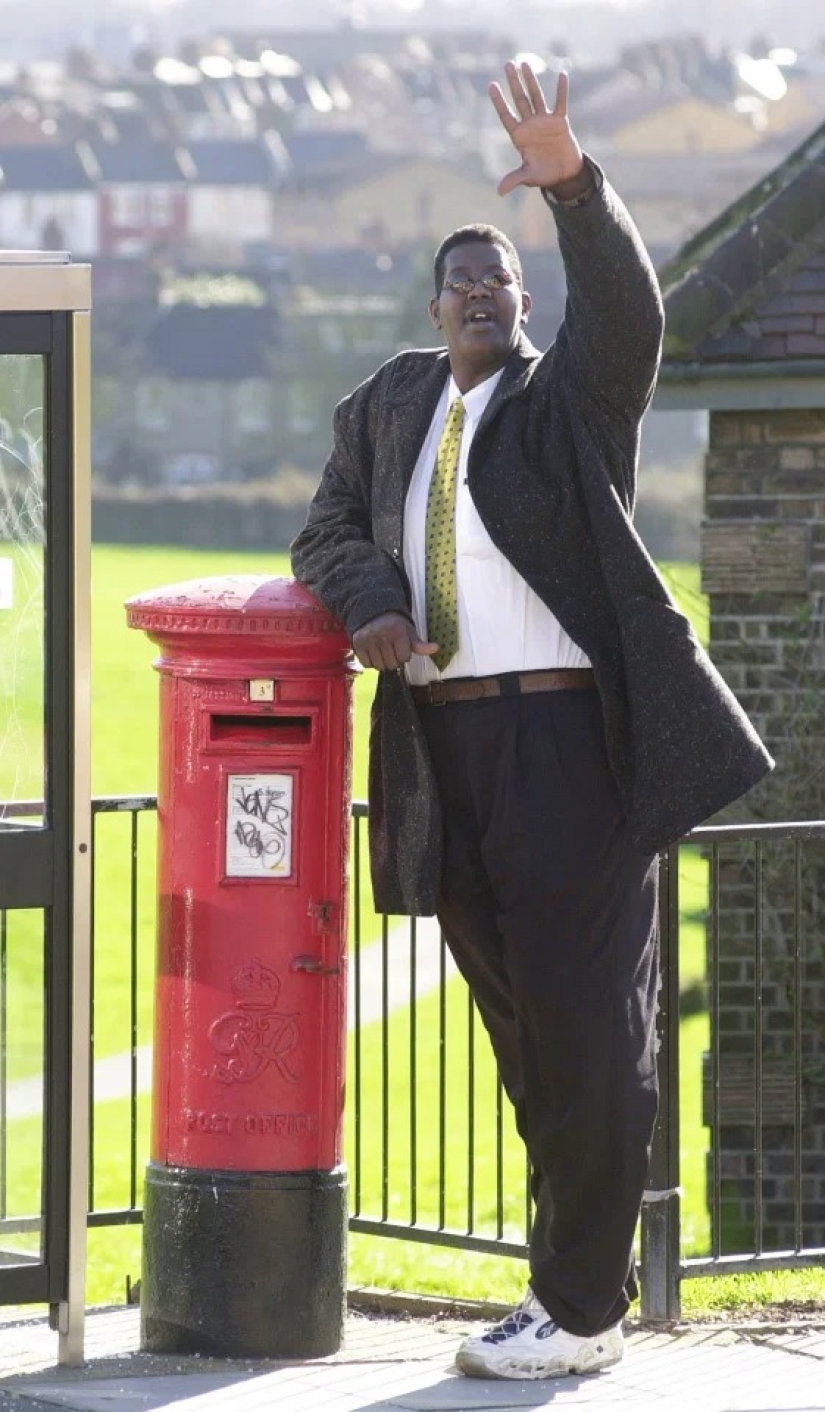 Until the age of 13, the Somali outgrew his parents and twin sister, whose height is 1.65 m. He had to equip a special desk and a chair for school classes.
Hussein moved to the UK in 2002 and became a real sensation, proclaiming himself the tallest person in the world with a height of 2.32 m. He appeared on the covers of popular magazines and newspapers. Nevertheless, representatives of the Guinness Book of Records, having measured his height, assured that the man took second place and did not give him the title of record holder. But the Somali managed to break the record in another - he became the owner of the largest hands in the world.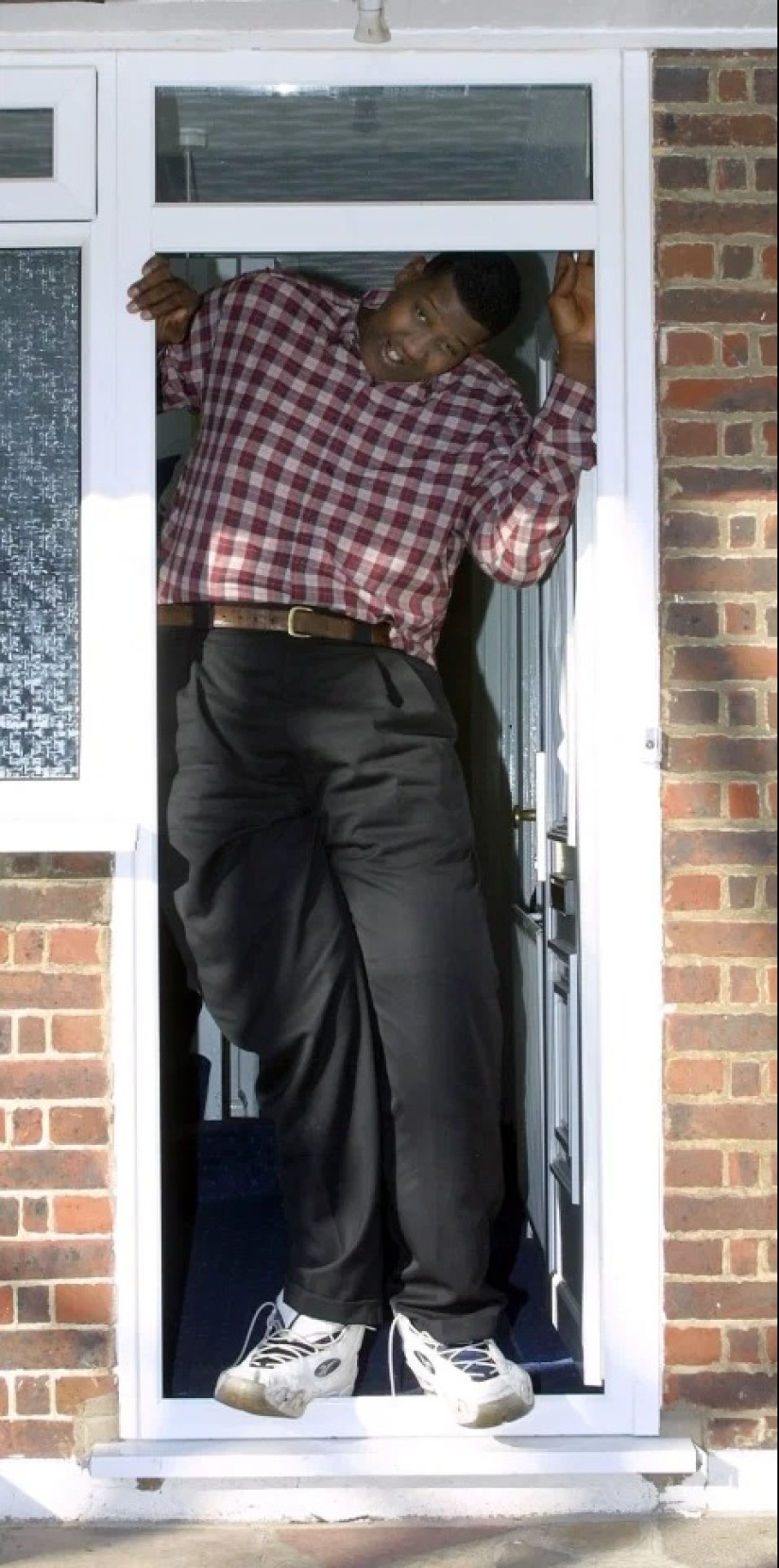 The huge growth brought Hussein world fame, but at the same time constantly causes him inconvenience. A man wears shoes of the 66th size, which are sewn to order. Tailoring a suit costs 700 pounds (about 71,000 rubles). In addition, the man was made to order a bed with a length of 2.7 m, so that he could fit on it.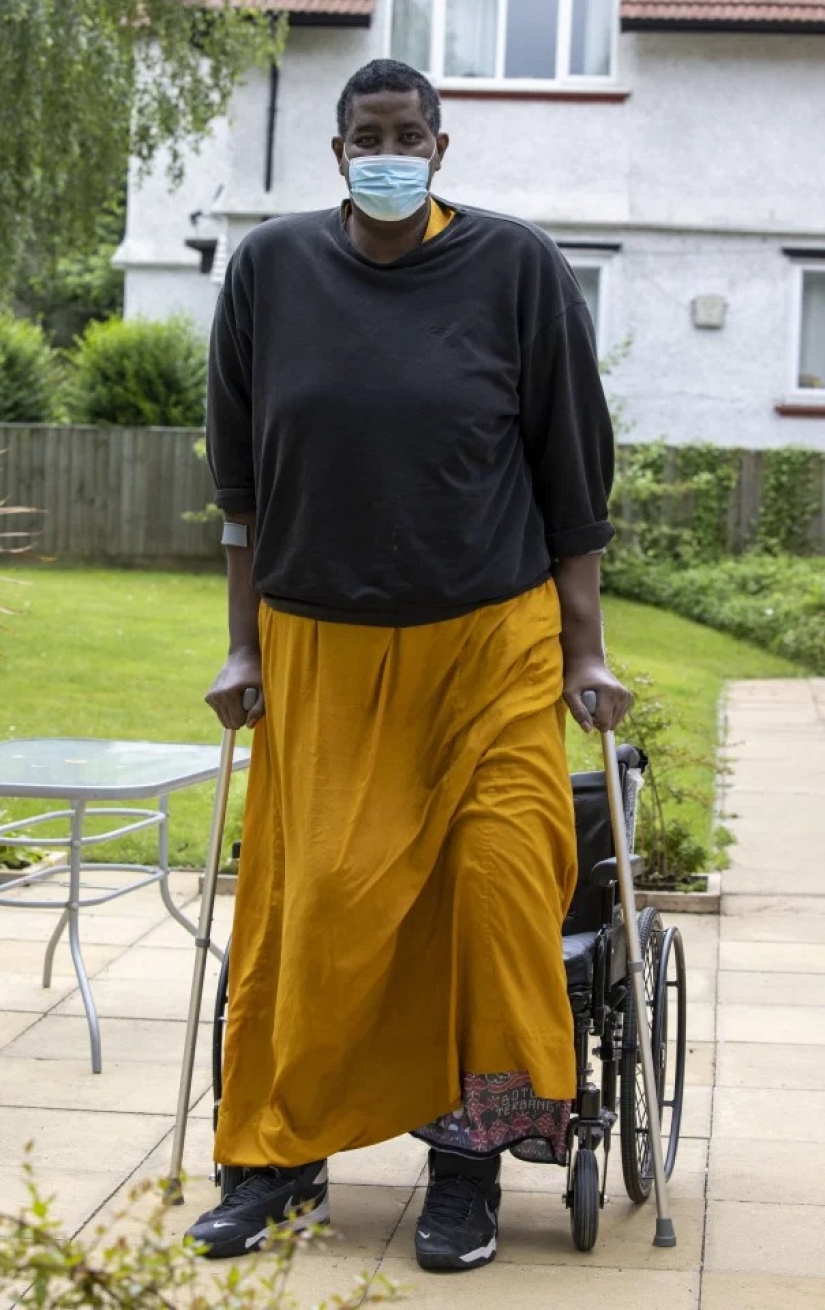 Health problems remain the most important. After a kidney transplant, Hussein cannot walk on his own. He relies on crutches and gets tired very quickly.
The man hopes to leave the shelter and go to Somalia to pick up his wife Yasmin from there. He dreams of living with her in London.
While Hussein is suffering because of the difficulties associated with huge growth, many men dream of becoming taller. The American clinic The LimbplastX Institute gives this opportunity. A special technique has been developed that allows you to "grow up" by 15 cm with the help of surgery.
Keywords: London | Refugees | Somalia | Europe | Africa | Health and medicine | Record | Great Britain | Disease | World | Shelter | Big | Guinness Book of Records | Man | Problems | Tall stature | Difficulties | News of the day
Post News Article