American Melissa Work shared the story of how her little son taught her a lesson in kindness. We publish this touching story from the first person.
(8 photos in total)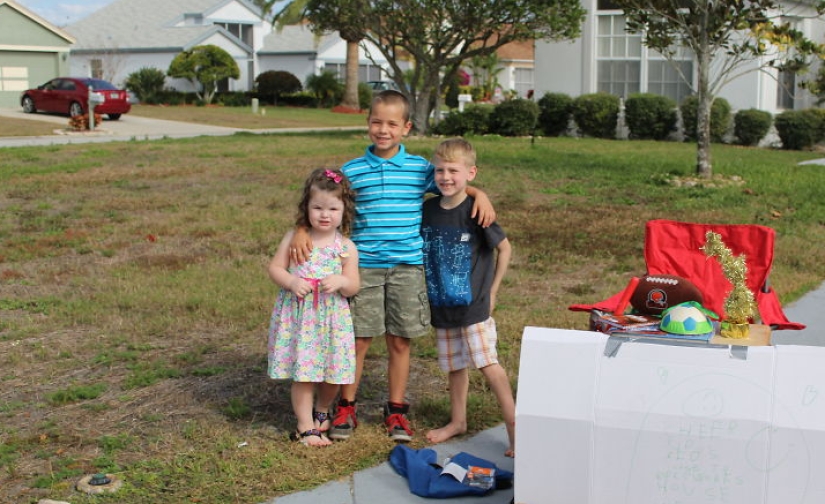 One evening, my six-year-old son Blake came into my room. I thought he was already asleep. He wanted to talk to me, and I remember the words: "If you don't listen to the children's stories about little things, they will never share important things with you." So I let him in and we talked for a while. At the same time, I told my son to clean the room when he wakes up. He looked at me and said, "Mom, it's such a mess. We need to collect a lot of toys." I explained to him that this is a blessing, because many children do not have so many toys, and some do not have at all.
He almost burst into tears, it really hurt him. Then he said: "Wait, I've come up with something." He jumped out of bed, ran to the bathroom and dragged a serving table from there: "You can make a stand like for lemonade. I can give these kids my toys. Isn't it cool, Mom?" My eyes filled with tears. I promised to discuss it in the morning, and he went to bed.
In the morning Blake came running to me: "Mom, I'm ready! Let's put up a lemonade stand. I replied that I would just drink coffee, and for now let him collect unnecessary toys, but my son has already done it. In the kitchen I saw eight of his toys and some books, some were his favorites. He really wanted to do it. He looked at me with a slight sadness: "Eh. But I shouldn't sigh."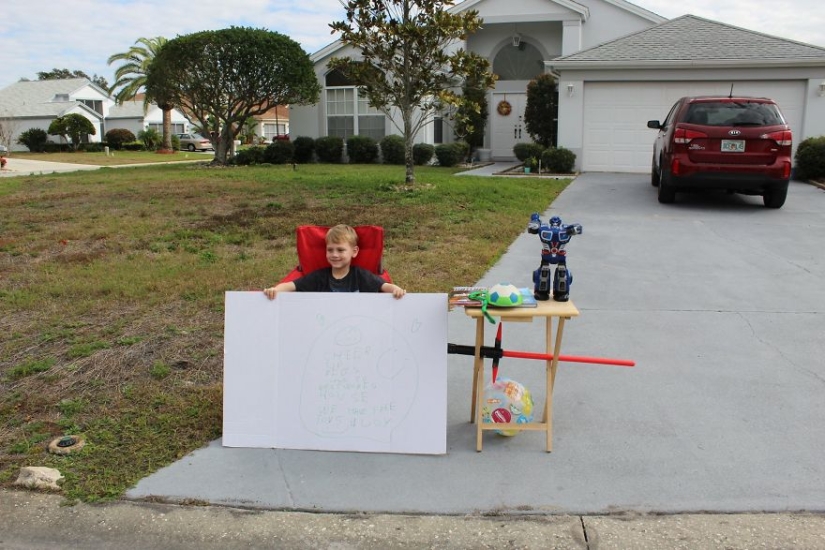 I had a sheet of thick paper in the garage, and I suggested that Blake make a poster together. He was very inspired and asked for help with spelling words, but he wanted to come up with the text himself and print the letters. Smiling from ear to ear, he blurted out: "Don't be discouraged, children! Come to Blake's, we have free toys for you!"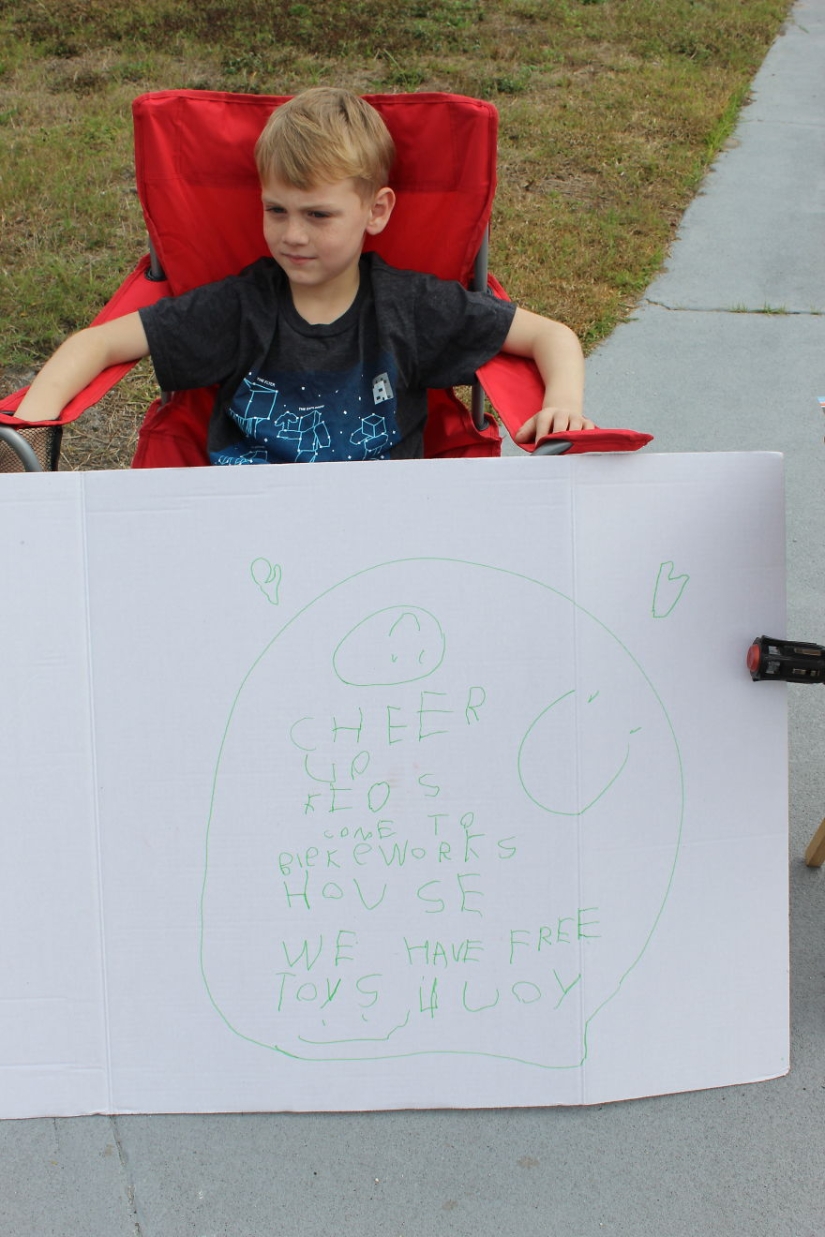 Mostly elderly people live near us, they don't have children. The house stands at the end of a dead-end street, there is no through traffic. Nothing. But I would not dare to refuse my son. I couldn't tell him that no one would come to us and it wouldn't work. So I helped him set up a stand by the road and got garden chairs for us. Blake kept turning around and asking me to "write to all the kids."
My heart was breaking. He couldn't wait for the children who needed toys to come, and I kept trying to figure out how to arrange it. The only thing that came to my mind was to make some posts in local Facebook groups that hold garage sales. So I did. I explained what my boy wanted to do, and I actually begged people to come. Someone came.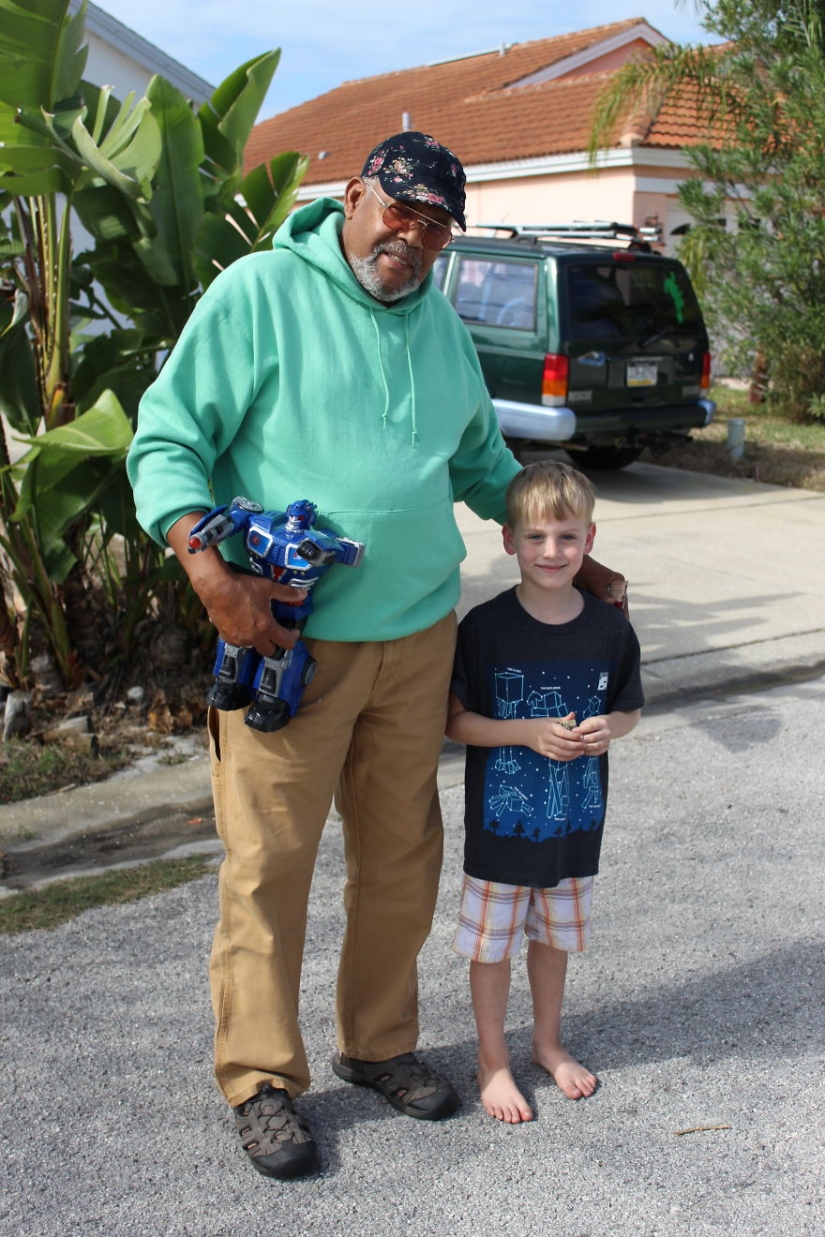 First of all, Blake gave his beloved robot to the man who works in the house across the street: he took it for his grandson from Belize, who has few toys. A neighbor's employee insisted that Blake take $5 for the robot. The son reminded that the toys were free, but in the end he still accepted the money and shook the man's hand in gratitude. And then he said that this $5 also needs to be given to someone.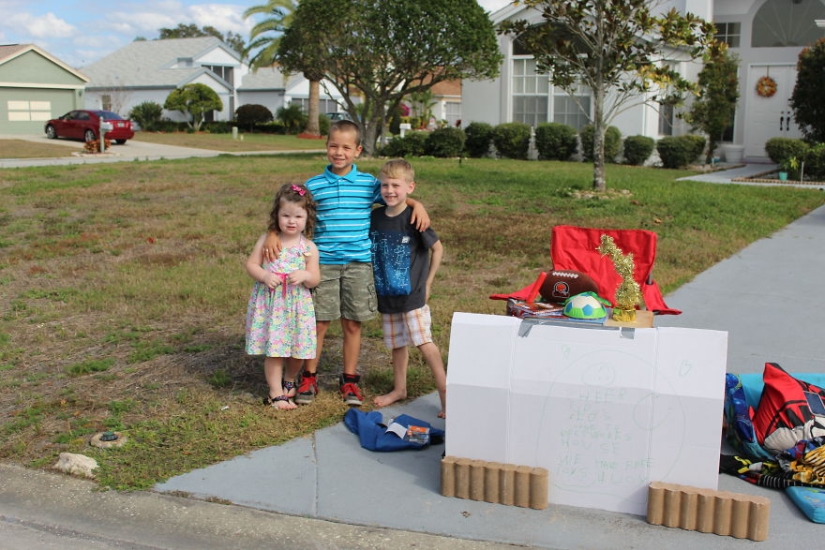 The following guests were the nicest — a mother with two children. They praised Blake for doing a great job, and gave him two more toys with the words: "As long as you please others, we want to please you." The son took the bag from them, put it on the ground and began to show the children his toys so that they would choose something. The children played with them for a few minutes and left with a Blake mini-football ball.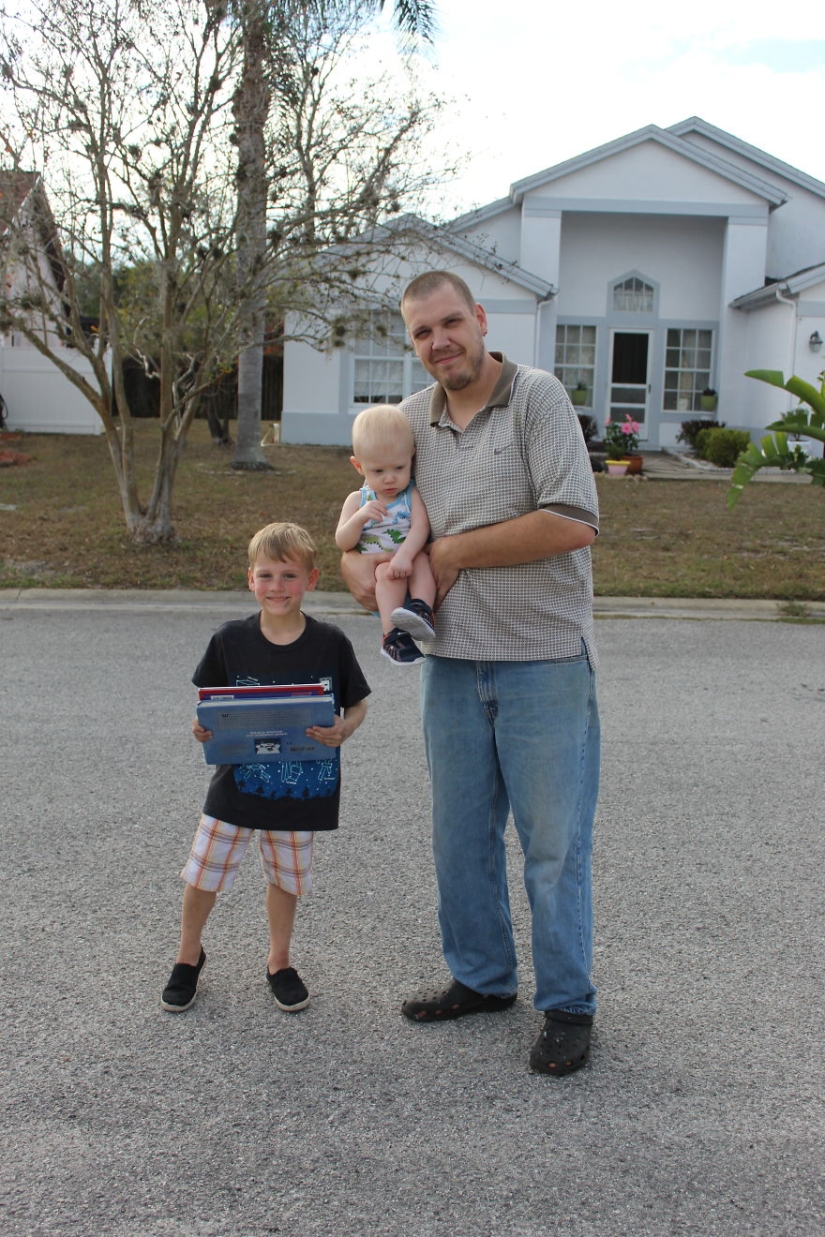 The next family said that they couldn't afford much, but they just wanted to go look at the books. I told Blake that people with a one-and-a-half-year-old child were interested in his books, he perked up and ran into the house to bring more. The family got four books, they thanked us very much.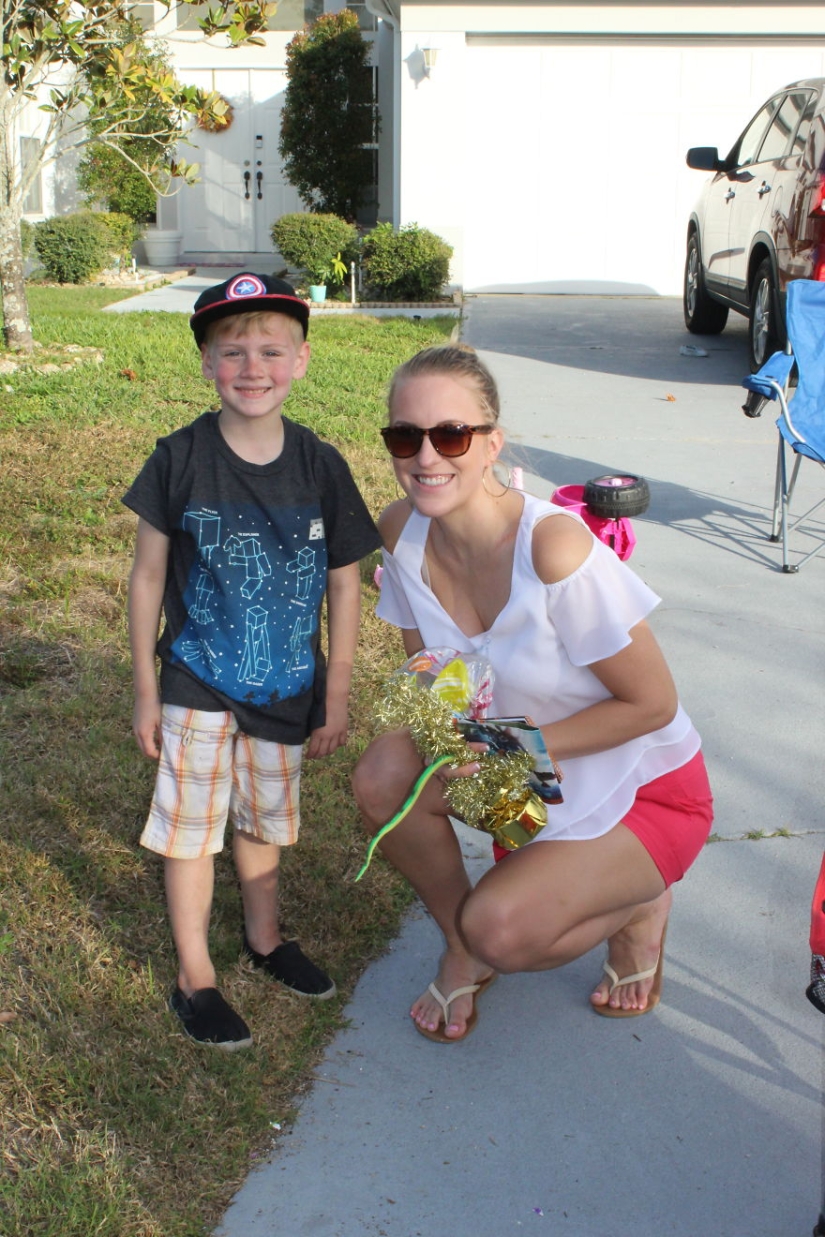 And the last one to come to Blake was his kindergarten teacher.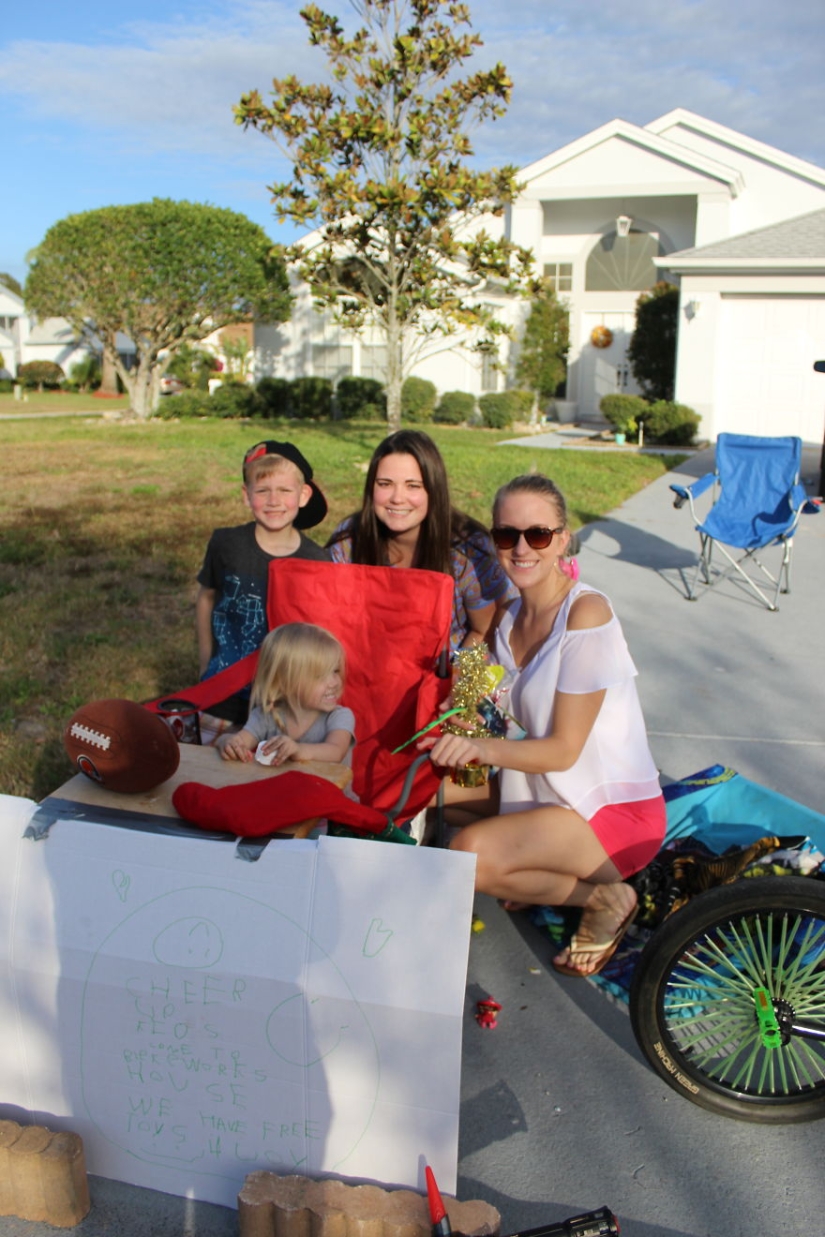 She wanted to support the pupil and say how proud she was of him. The rest of the toys the son gave to his school — to be given to children for good behavior. He even parted with the Captain America cap he always wore.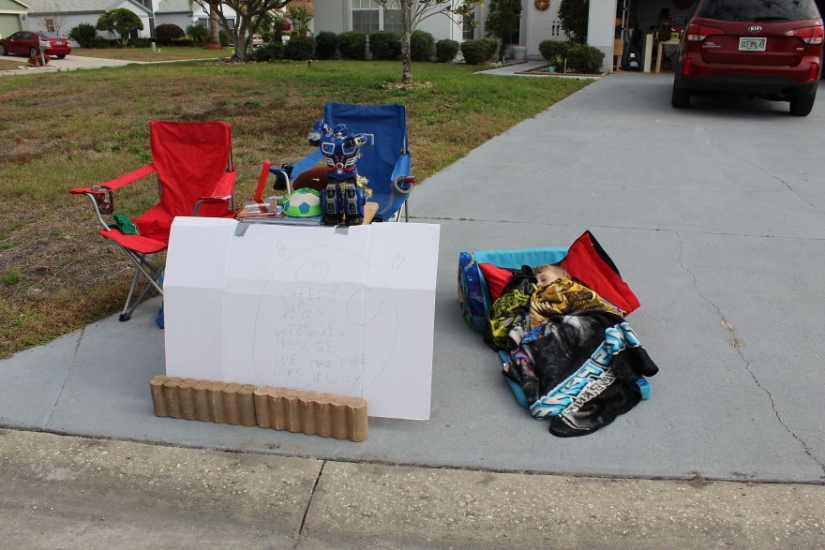 We sat under the Florida sun for another six hours. Blake didn't go anywhere. He even took his little couch outside to rest and not miss anyone at the same time.
Blake is like this. He has such a heart. He loves people. He really feels bad when others feel bad. He willingly gives and is in no hurry to take: first he will make sure that every person in the room has already received his own. He says thank you to me when I clean up. He begs his father to take his little sister with him, if she deserves it by good behavior — so long as she does not stay at home alone. He will open the door for you and wish you a good day. He's just special. We taught him that kindness matters, that it can change the world. That people should love each other and treat others with kindness and care.
I cried a lot that day—I don't remember the last time I cried so much. He inspired me. We are proud of him. And for him it was an ordinary day — he just got a little more attention.
Keywords: Charity | Kindness | Toys | Gifts | Help
Post News Article