Celebrities are often considered arrogant and outrageous personalities, but most of them are actually very nice and pleasant people — at least, according to Reddit users, who are eager to share stories about random and not-so meetings with the stars.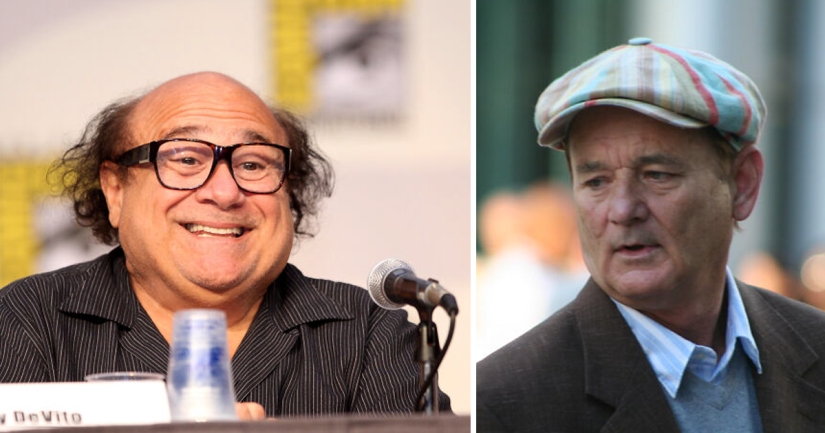 I met him in a cafe, he was with his son. I waited till they finish and leave, approached and asked for an autograph for my mom (she's his biggest fan). He asked me a bit about it, and wrote specially for her a very nice message.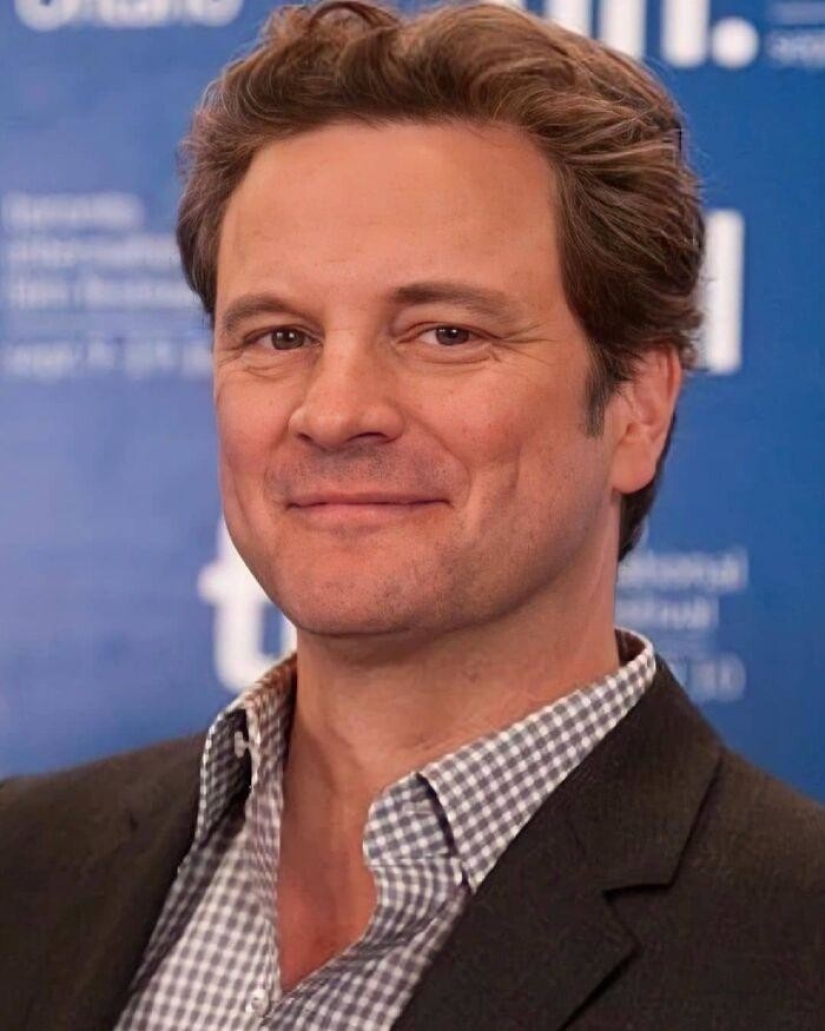 He asked if I need another autograph for myself, and I said that just to meet him — more than enough. I told him where my mom works, and the next day he went to her, and chatted her up. That's really really great guy.
Oh***but [very] high and cheerful. I worked on reception in a corporate office Newbury Comics, and one day he came in with an assistant.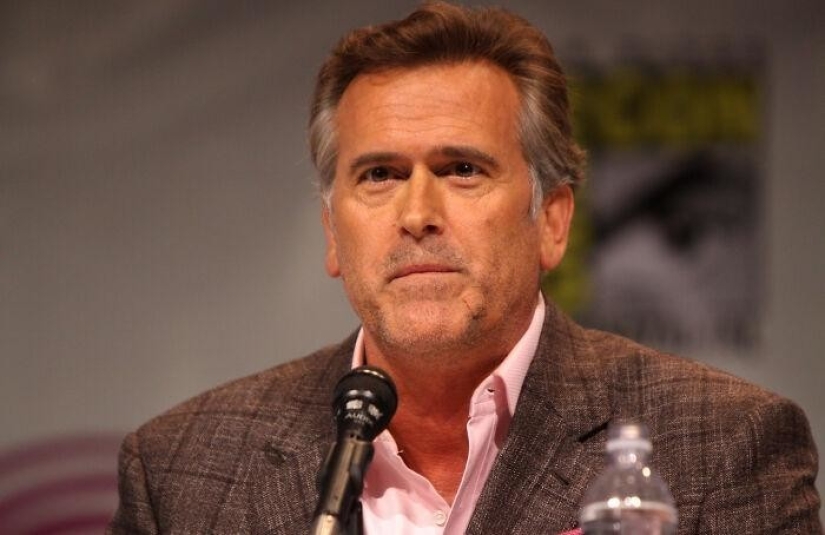 I didn't even notice his name when he was named assistant, just call the buyer, with whom Bruce was supposed to meet. And then it hit me:
Bruce stands to the right of me, hovering over me like death. Then he smiles, holds out her hand, laughs and asks my name. Of course I gave the obligatory joke about the stick-shooter, and over it, he laughed too.
Very simple, calm, and smart.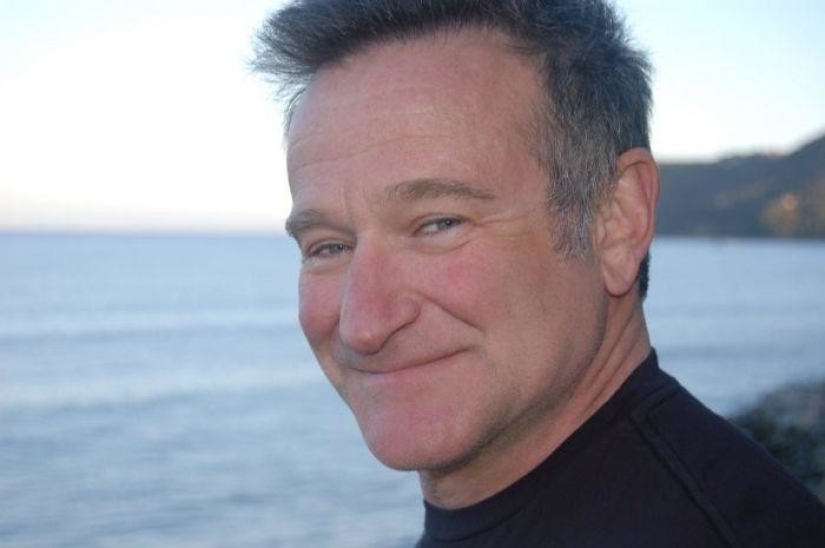 I worked on the stand, Cody's Books in ComputerWorld in San Francisco, it seems, in 1981, and he was with Timothy Leary, so I was lucky to meet them both.
I wandered into a bar in Philadelphia together with the girl then hung out, and her friend. It turned out that the cast of "always Sunny In Philadelphia" then shot ten (with something?) season and stayed at this hotel.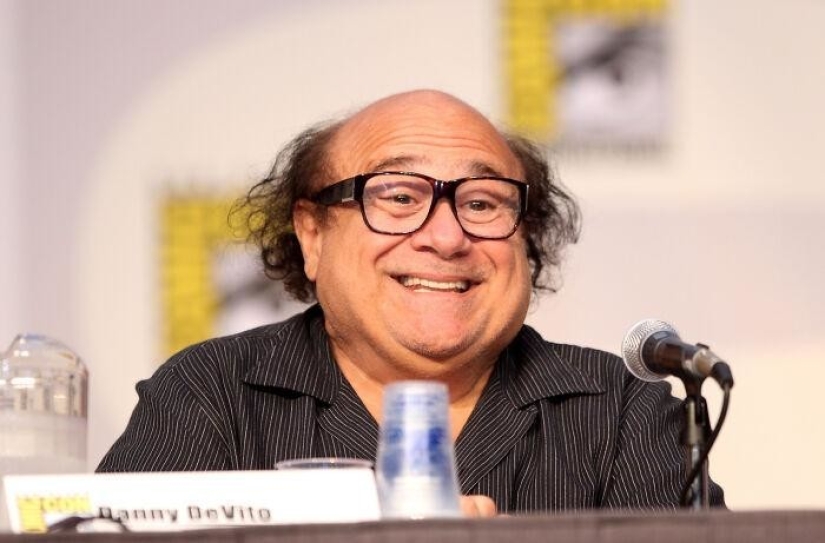 Girlfriend girls noticed Danny when he passed by, and in the end he stayed with us for two hours. Several times for our drinks. Tried to invite a girl to your room — an unexpected turn, but he introduced us to Charlie the day, so I still consider it a win.
I was lucky enough to spend 6 hours sitting next to Mr. Rogers on the plane.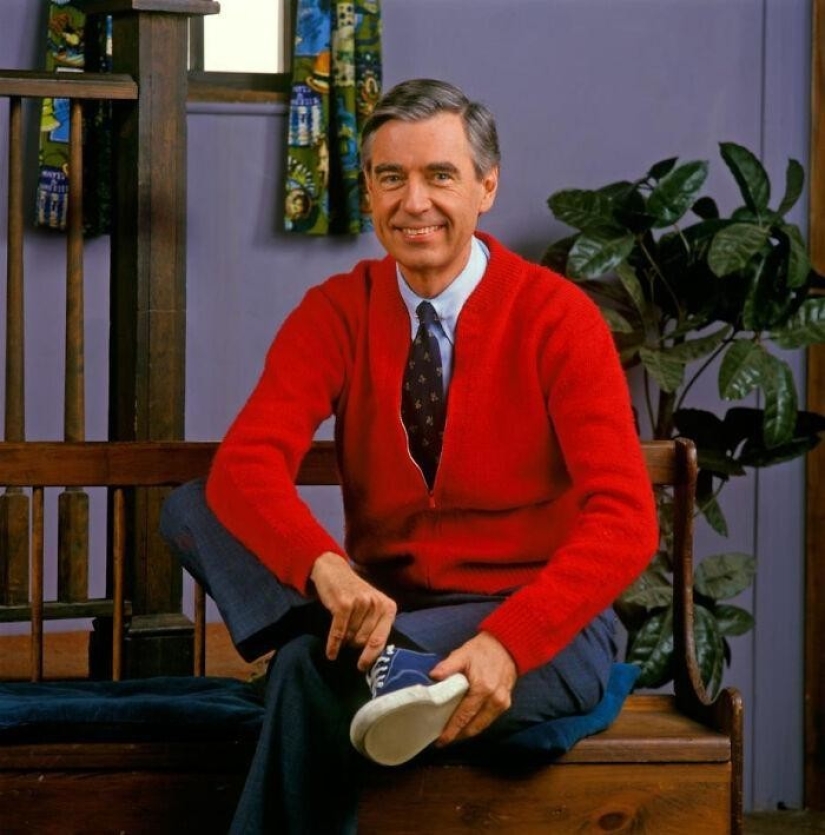 I was seven. The best event in my life. We had lunch. I spilled something on it. I really thought that I messed up, but he just smiled and gave me his dessert.
In my life I met only one celebrity — bill Murray.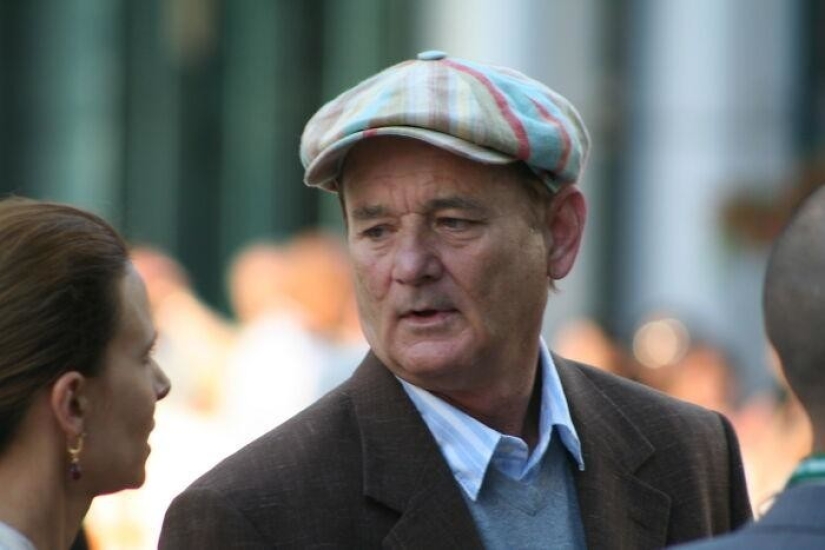 He told an anecdote, which I at that time did not understand, and incorrectly told me how to get to the Asian exhibition in the Dallas Museum of art. 10 out of 10, I would have asked for directions from bill Murray again.
I met Scarlett Johansson in 2011, Starbucks is a very pleasant and cheerful.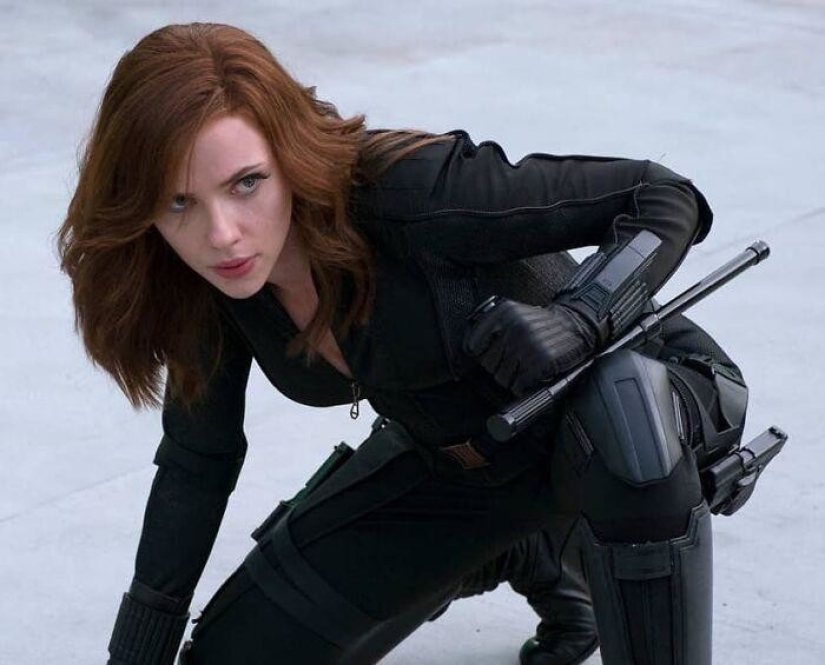 I thought she will stay suchno or arrogant, partly because it was very early in the morning — somewhere about five-thirty or six. Not at all, she was very nice. I made her laugh when he said that a big fan of one of her early films — "home Alone 3" (it's really one of my favorite childhood movies).
It literally blended into my coffee shop in Hawaii. Was extremely polite.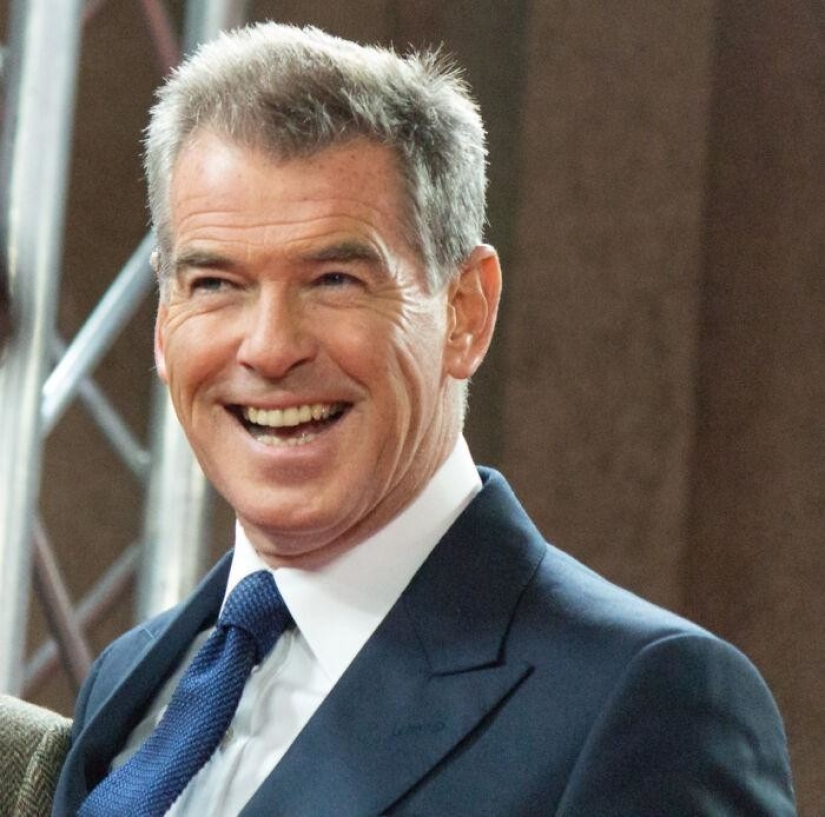 I recognized him only when he's already down. I called my wife, and she begged me to come to him and give him the phone. To do this, I certainly did not.
He was with his wife and children. They were all very good to me and nice.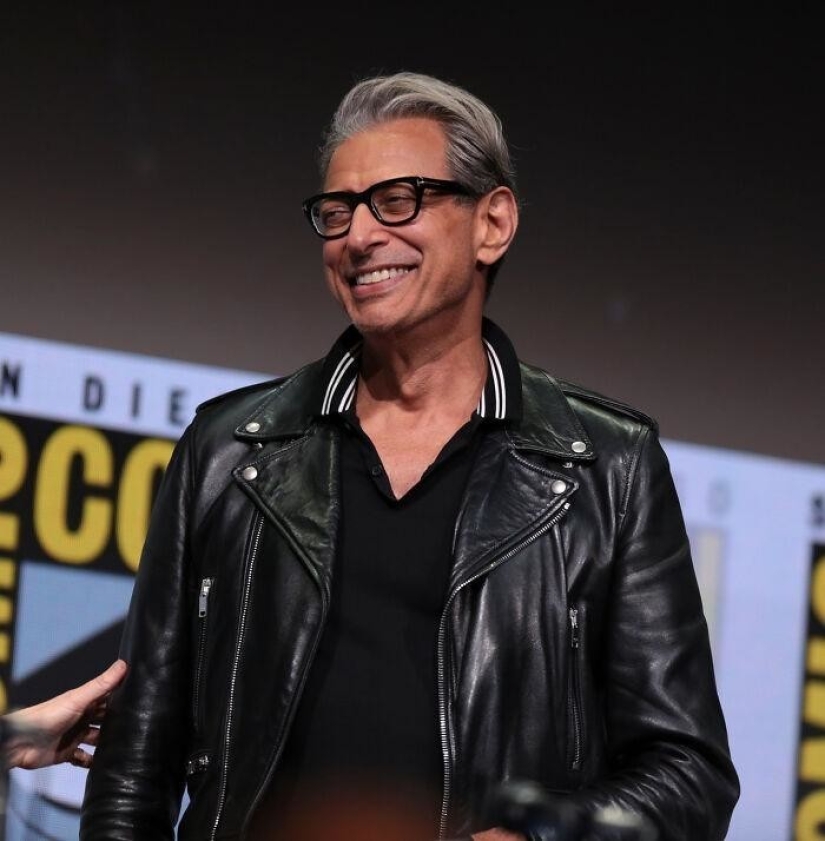 In life it is exactly the same as the image on the screen.
I worked in a prestigious hotel in West Hollywood. Once my shift came a beautiful brunette about my age with a pretty blonde and an older woman, which I thought was their mother — or one of them.
It looked familiar and then it dawned on me that I support Annie from "Community" (Alison brie), and I just recently read about her on Wikipedia. I checked your booking. Schermerhorn. This is her real name. When I realized who she was, I noticed that around her were literally magical aura, thanks to which everything within ten feet of her feel special.
I was lucky to serve her, and she was chatting to me like we were old friends. By the end of the day we are talking with silly accents and laugh like hyenas, and to top it off she left a huge tip, and her friend told my boss how well I did. Nice to meet someone whom you loved in the series, and find out what this man Oh**NNO cool in life.
I exited the movie and accidentally bumped into a little Asian in a white suit.
He turned around and said:
Then I realized why I seemed familiar laughter from the first series.
I got a summer doorman in new York. It turned out it was his house.
As a rule, all the inhabitants of the house know the Concierge in the face, and I was unfamiliar to them. Bill left the house and quickly waved goodbye in the direction of the reception, but suddenly stopped. He turned around and said:
I replied:
He shook my hand and said,
Then he left and when he returned, wished me a good day. It was cool that he noticed me and took the time to introduce myself.
He was super, we met him when came to my aunt's lake house.
Terribly nice guy, he brought his family and we spent about three hours just hanging out. Awesome guy.
I met her after a concert in my city in the tour "1989". She is very pleasant and easy to communicate — it seemed as if we were old friends.
But what struck me is the fact that she found out the guy who was standing next to me, only through his blog on Tumblr. She knew his name, a bunch of personal details, and was awfully glad to meet him. It was very nice.
Adam savage from "Mythbusters". I met him at the science fair at the White house a few years ago and had a little chat with him.
He was very sweet, pleasant (and really everywhere he goes in the hat). I told him I became an engineer partly because when I watched his show together with his father, and he's very pleased. He's a really cool guy. Obama and bill Nye were also very pleasant.
I worked at the reception in the hotel and once rented a room of John Malani.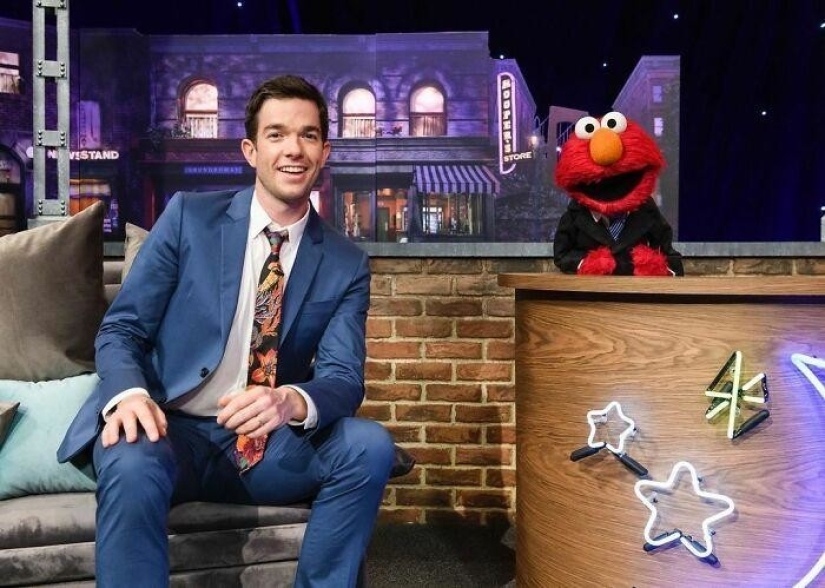 He wanted to pay for someone else's room, so he spent with me at the counter for five minutes while I organized the case. He's a really good guy.
One time we were neighbors, and he personally wrote me a few letters that I hung on the wall in a frame.
Tom Brady at the meeting was so-so, Steven Tyler was super cool and simple, but Stan Lee definitely was the best.
In the 80s I worked in a pharmacy and I was asked to deliver medicines Gilda Radner (wife Gina) — while she was fighting cancer. After a very long delay caused by a call to her doctor, I finally was given medication, and I went to their house.
I was very excited about the upcoming meeting with the brightest Comedy star of the time. When I arrived I rang the doorbell, and I opened Gilda. I knew she was sick, but I was still amazed, how haggard she looked. I immediately realized that she was furious because of how long she was taking medication.
Unfortunately, all this anger she pulled on me. I apologized a few times (although the delay was not my fault). When she was done, and I gave her the drugs, she slammed the door on me. I'm not angry, but very upset — this brilliant comedienne was sick and was going through such a nightmare... the Situation was terrible, and not in a meeting I was hoping for.
When I turned away from the door and took a few steps, someone tapped me on the shoulder. I turned around and saw Gina, he explained that his wife is very sick, and repeatedly apologized for her behavior. He then gave me a nice tip and thanked them for the delivery on the weekends and my work in the pharmacy. I will never forget this meeting and appreciate the fact that I was able to see them both, even if for a moment and under such difficult circumstances...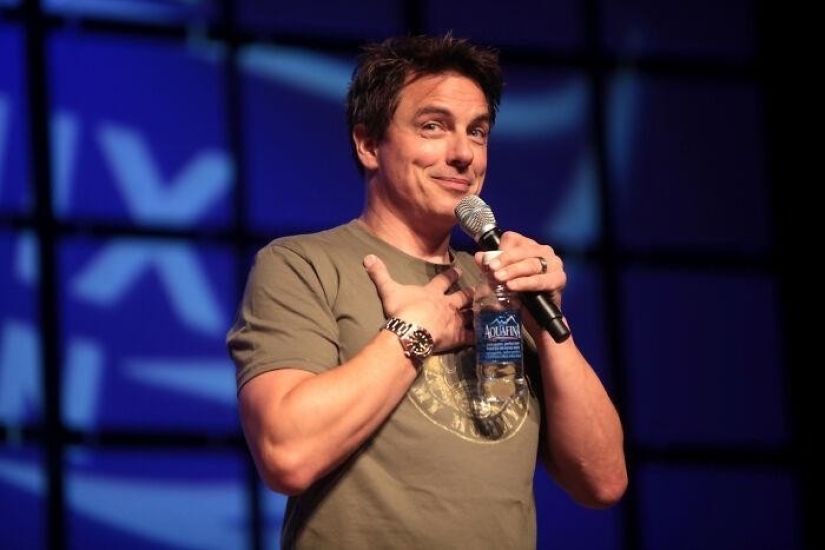 John Barrowman (Captain Jack from "Doctor Who" and "Torchwood" and Malcolm Merlyn from "Arrow") is very cool and gives awesome hugs.
Clint Eastwood is a great guy, and will not distinguish it from any other old men on the street.
He had a little chat with me, we laughed, and then answer, he took from his pocket a peanut, put his hand to the level of boot, and then out of the Bush popped a squirrel ate a nut right in his palm. It was right near his office, and this is probably my favorite memory of all time in the Studio.
Keywords: Reddit | Meet | Star | People
Post News Article