Sometimes kids get tired of regular assignments, which are the basis of the school curriculum. That's when teachers try to come up with some unusual classes to distract the students and motivate them to further feats in education.
In one art school, children are given the task to reproduce famous paintings of world famous artists. And the results exceeded all expectations, I must admit. No doubt among these students grow up real geniuses.
(Total 15 photos)
Source: brightside.me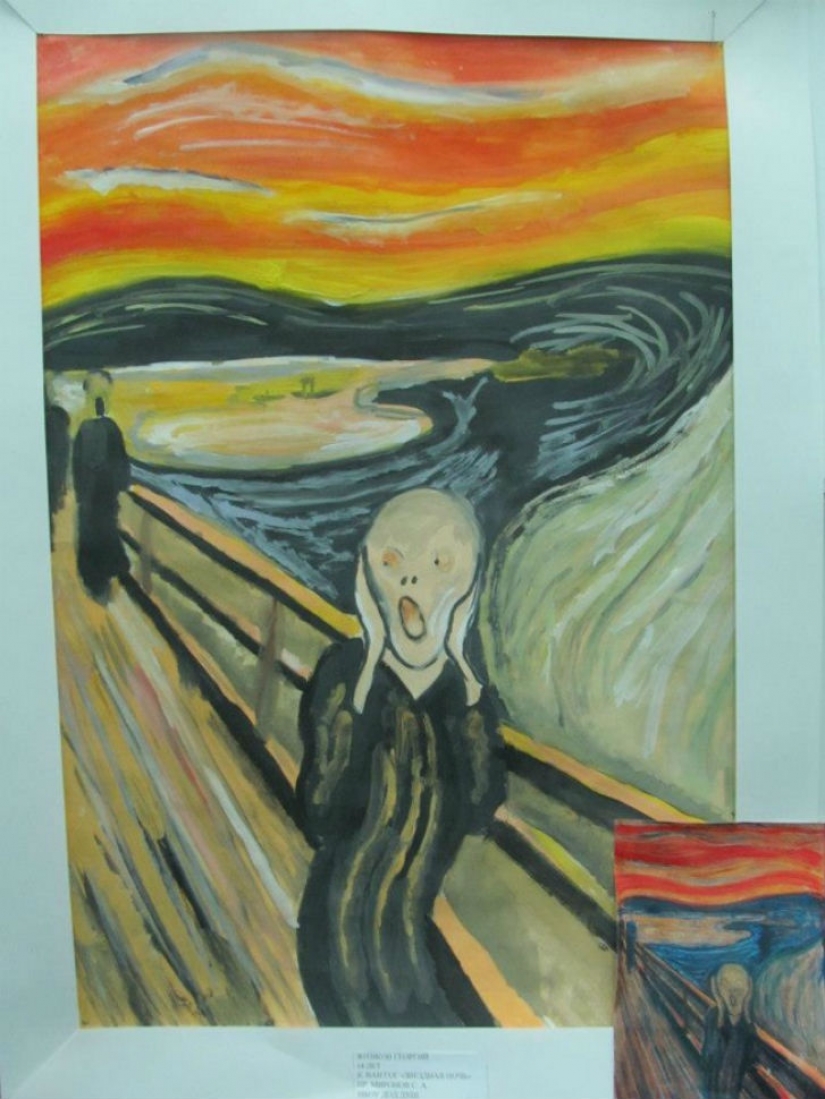 George Zotikov, 14. Edvard Munch, "The Scream".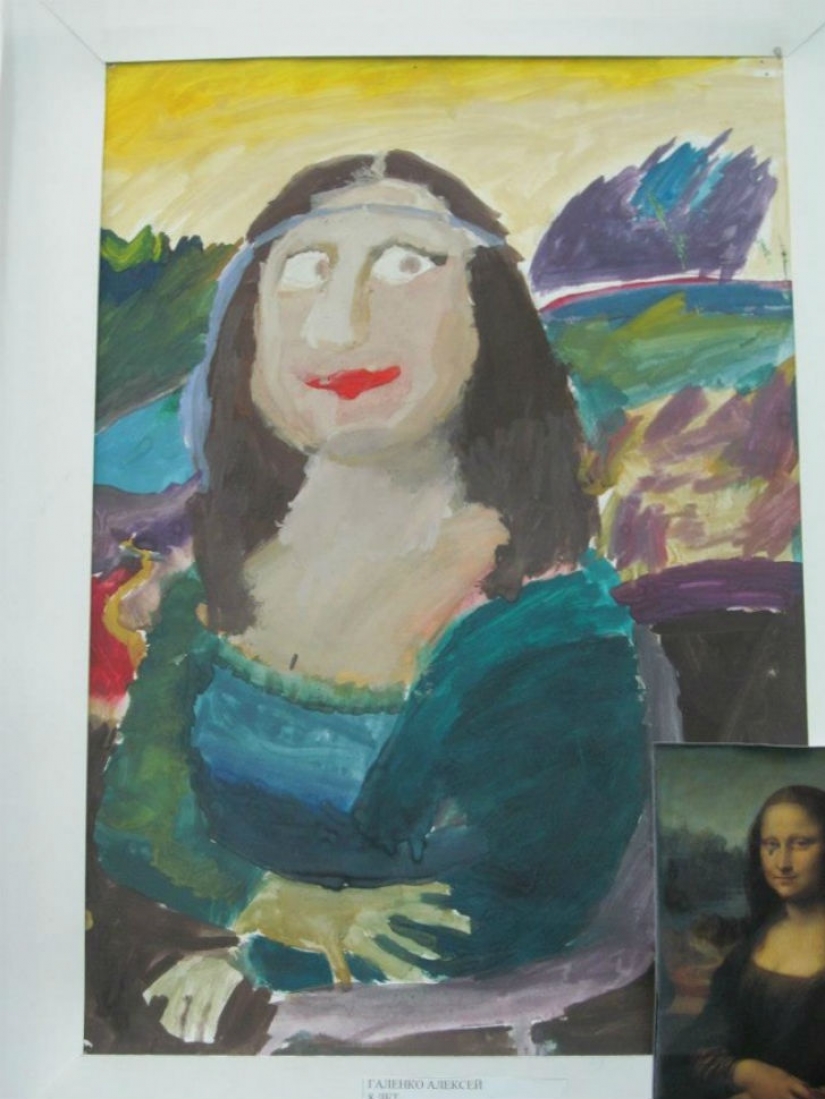 Aleksei Galenko, 8 years. Leonardo da Vinci, "Mona Lisa".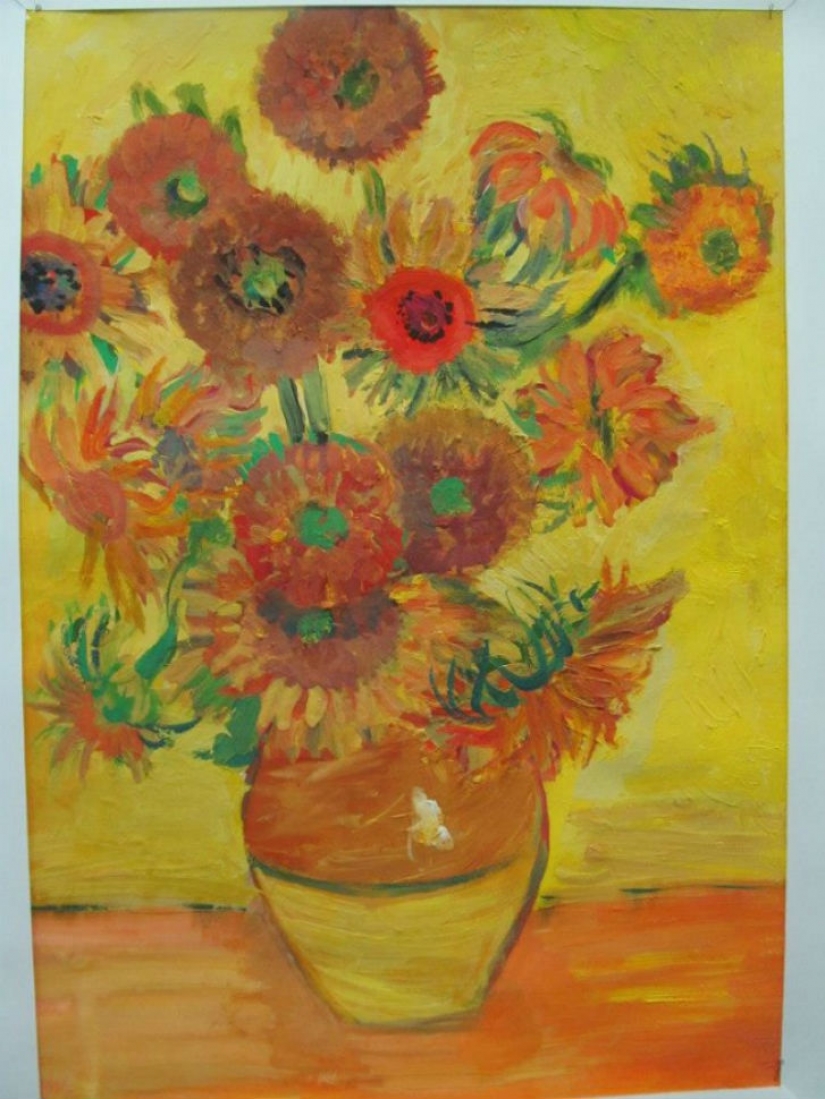 Vytchikov Valeria, 14 years old. Van Gogh, "still life with sunflowers".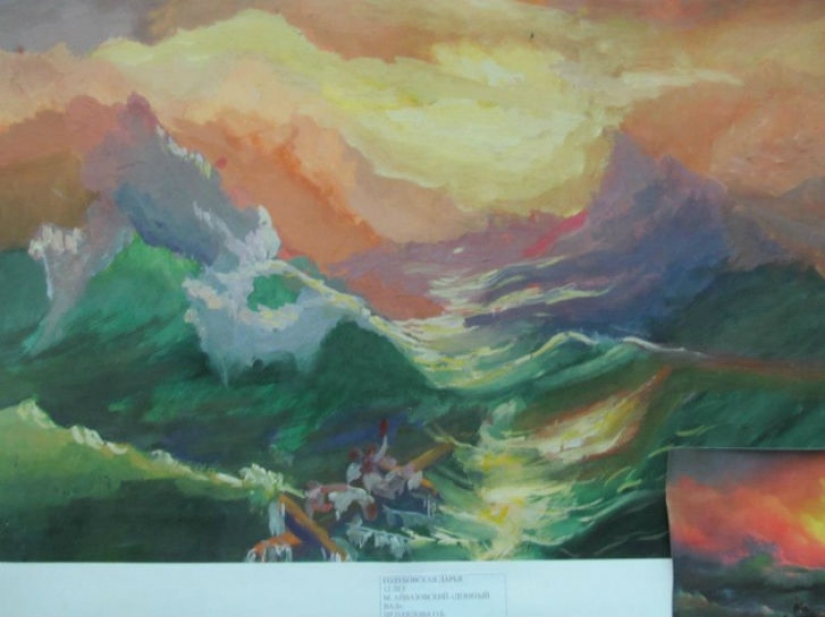 Daria Golubovskii 12 years. Ivan Aivazovsky "the Ninth wave".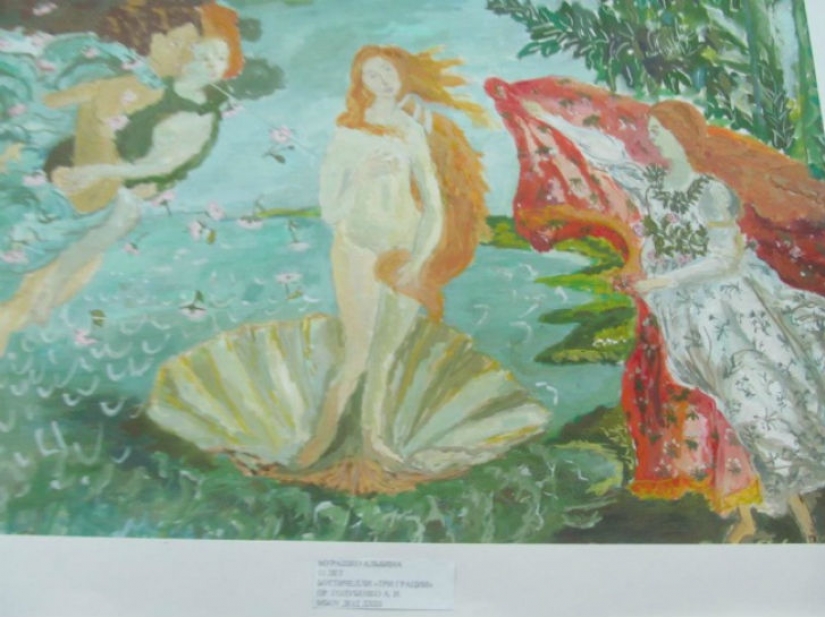 Albina Murashko, 11 years old. Sandro Botticelli's "Birth Of Venus".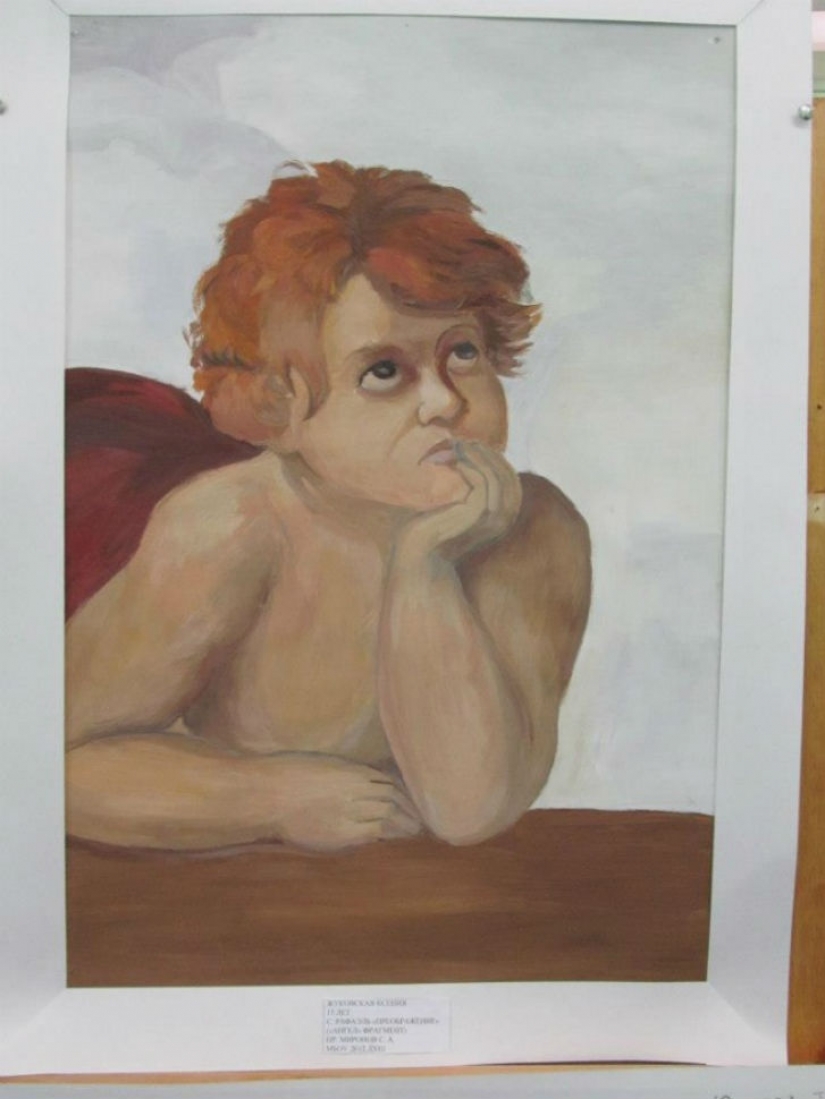 Ksenia zhukouskaya, 15 years. Raphael, "Transfiguration. The angel".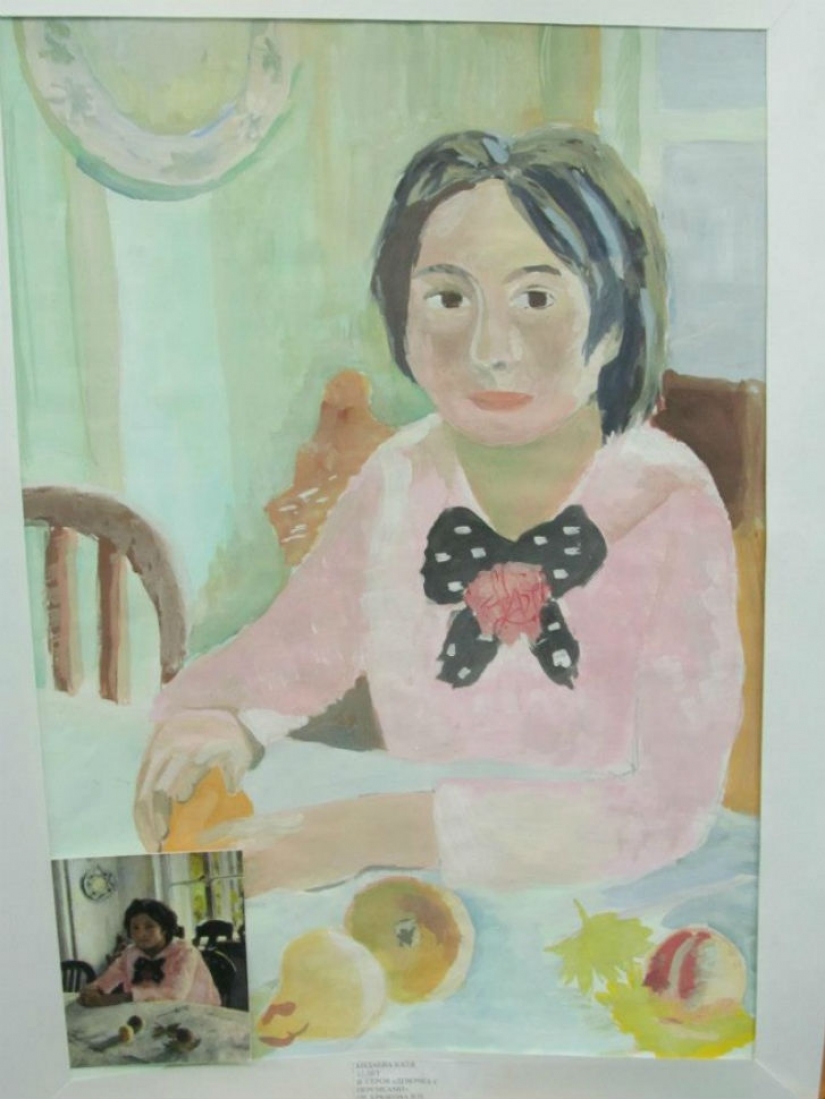 Kate Kitaeva, 12 years. Valentin Serov, "Girl with peaches".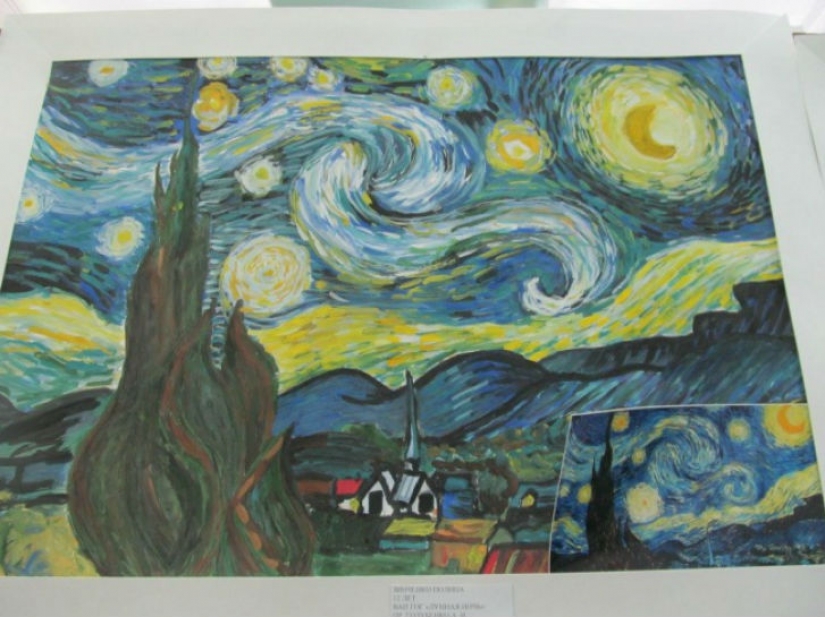 Polina Zinchenko, 12 years. Van Gogh "moonlit night".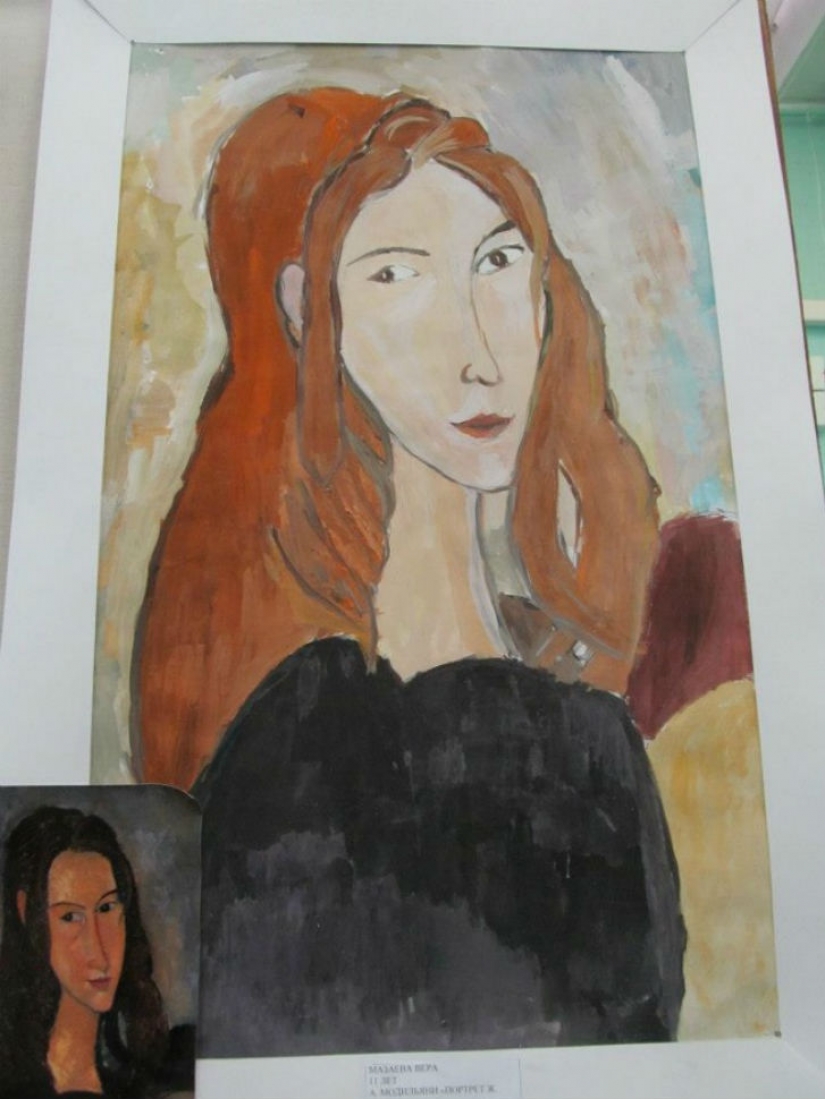 Faith Mazaeva, 11 years. Amedeo Modigliani, "Portrait Of Hébuterne".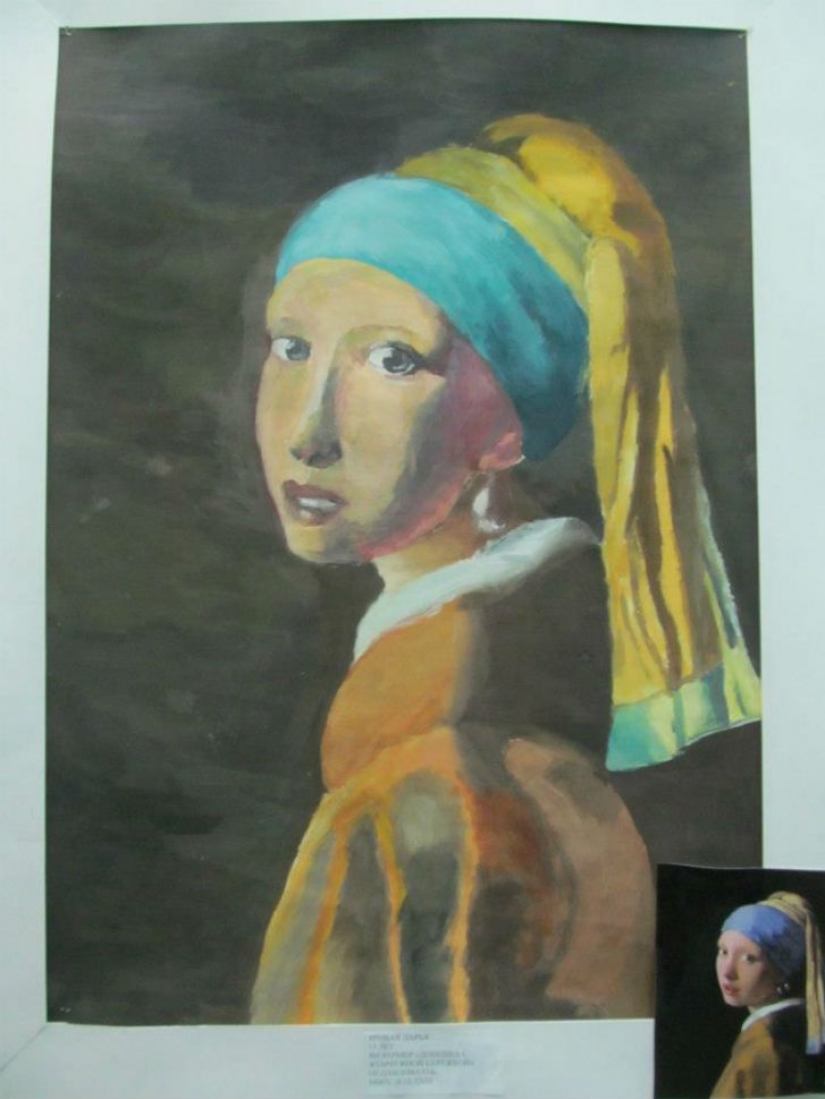 Daria Iarovaia, 13 years. Jan Vermeer, "girl with a pearl earring".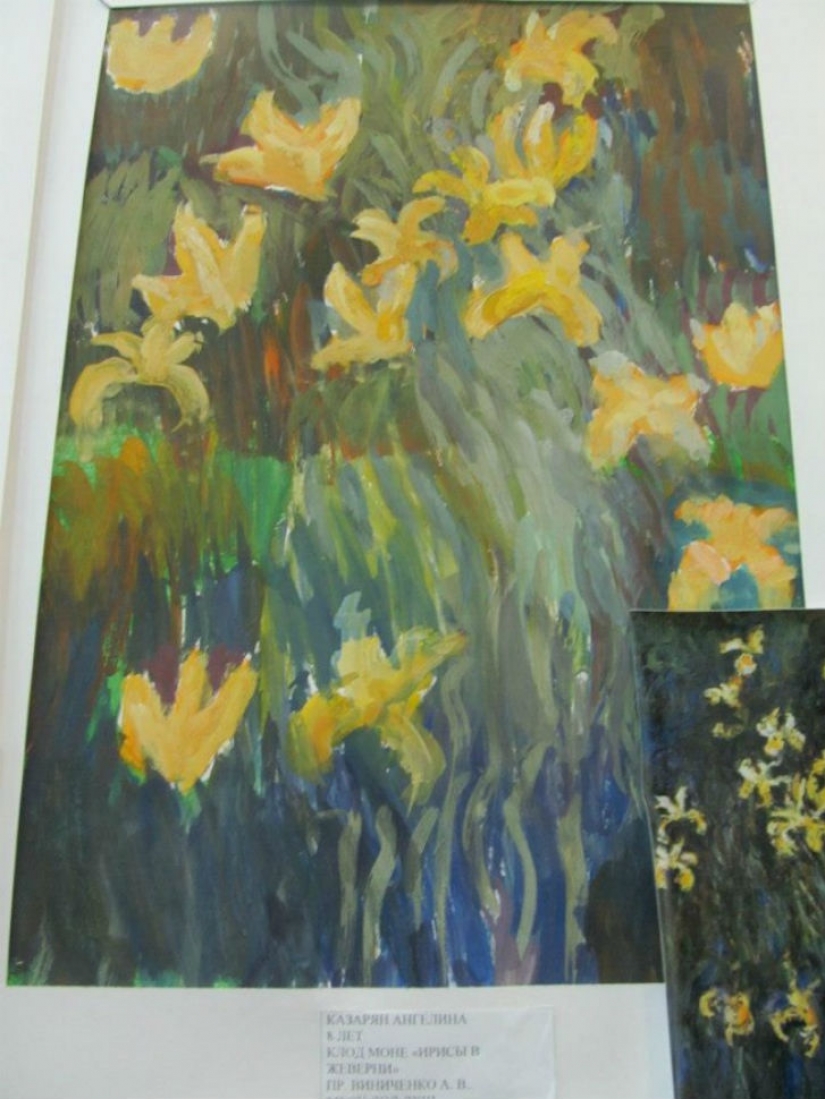 Kazarian angelina, 8 years old. Claude Monet, "Irises in Giverny".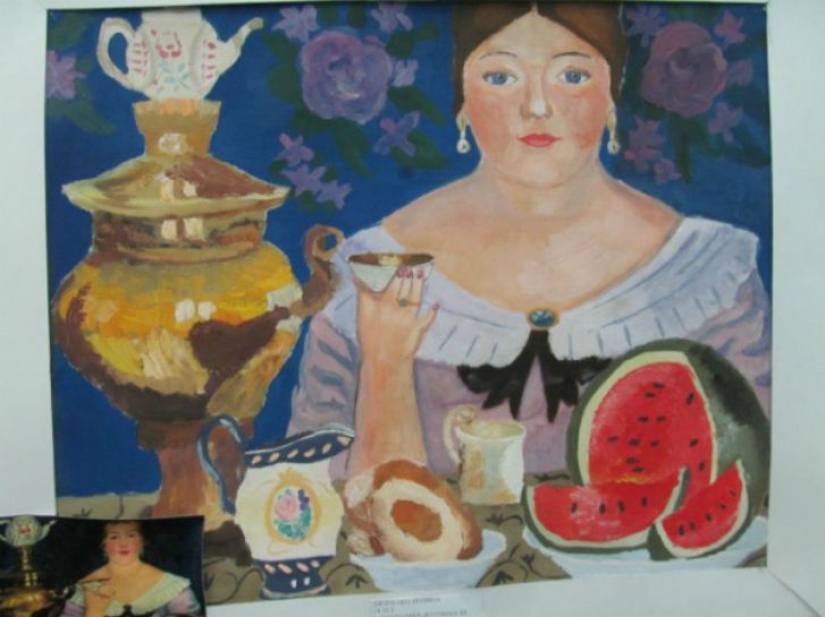 Polina Shevchenko, 14. Boris Kustodiev, "merchant's wife at tea".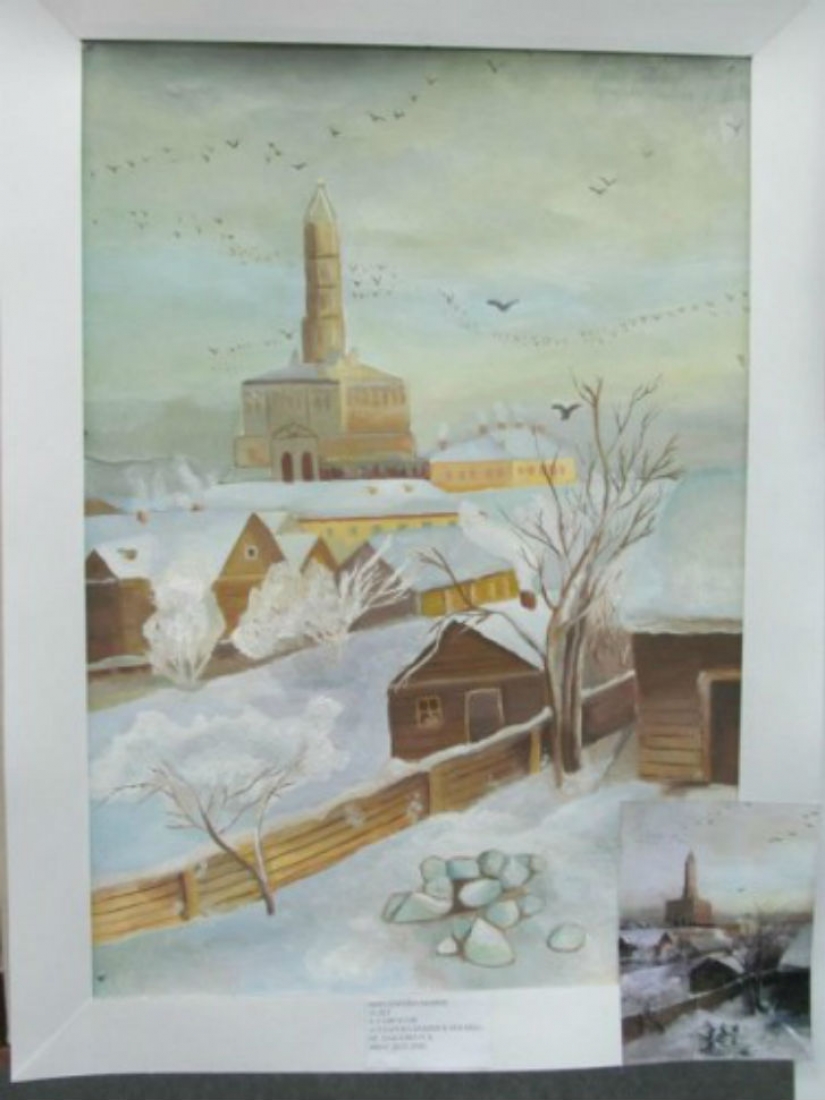 Maria Nikolaenko, 12 years. Alexei Savrasov, "the Sukharev tower in Moscow".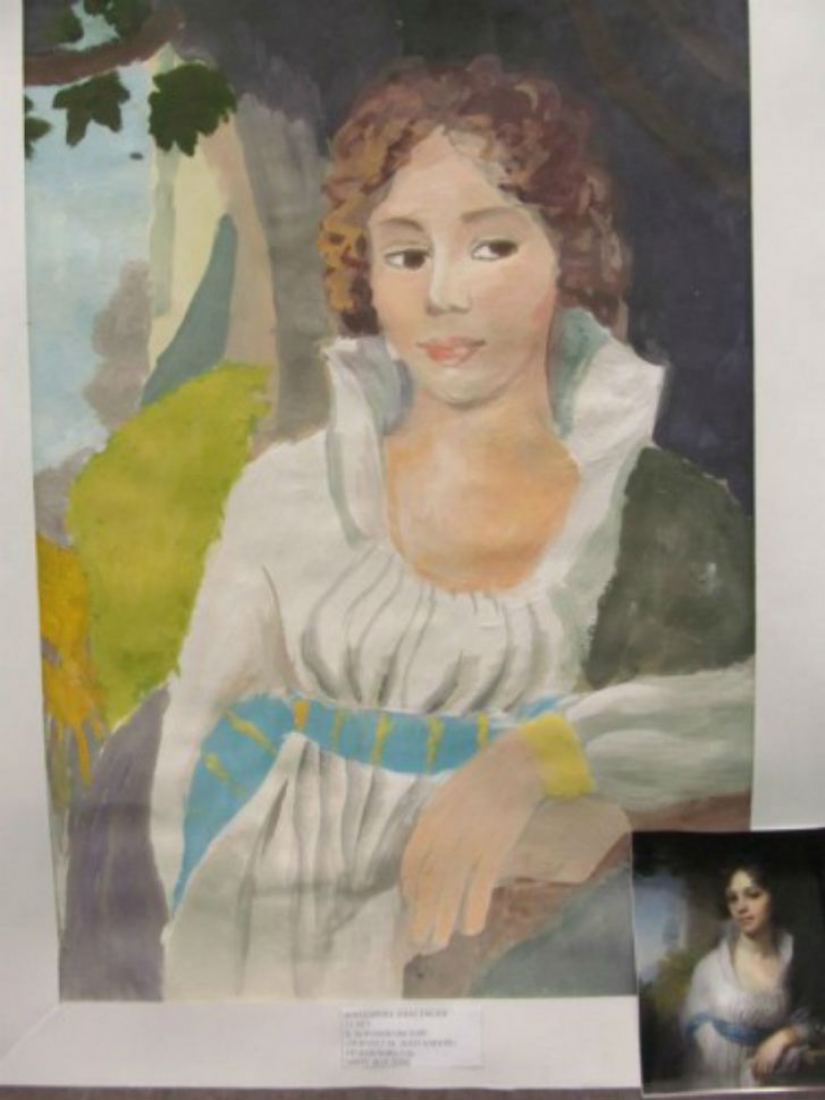 Anastasia Bondareva, 11 years old. Vladimir Borovikovsky "Portrait Of Maria Lopukhina".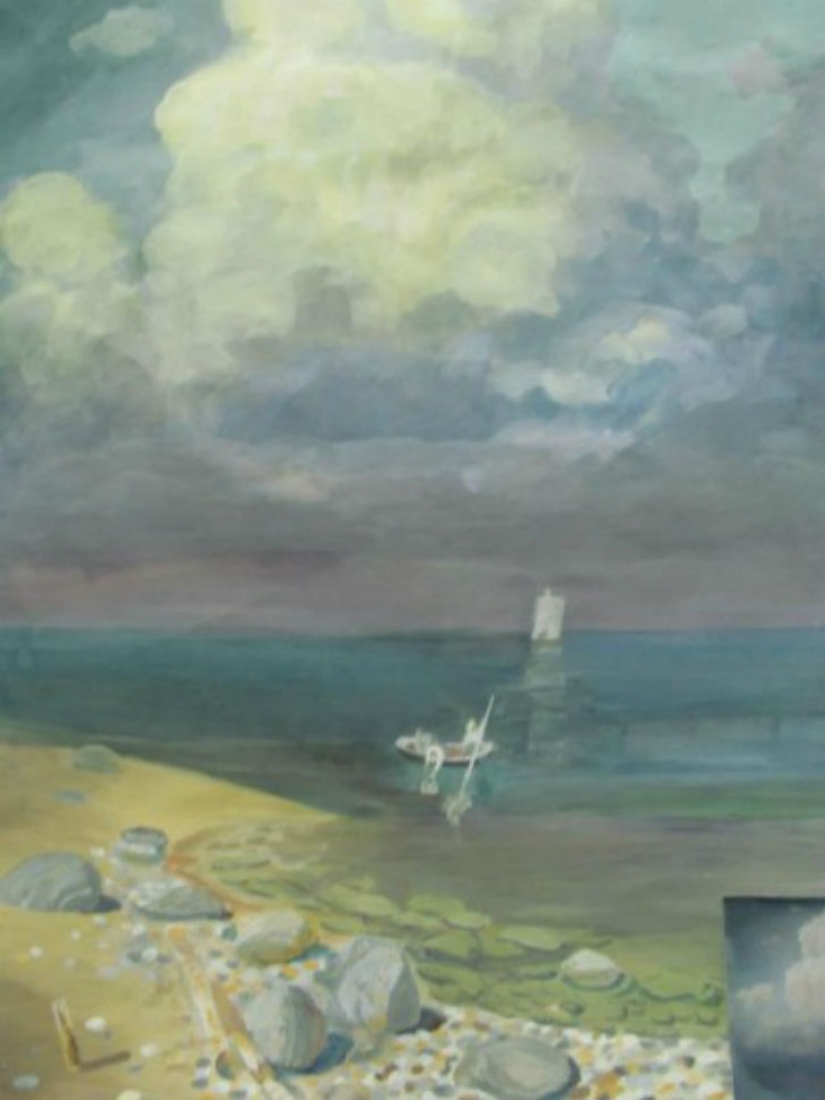 Daria Struk, 13 years. Arkhip Kuindzhi, "Ladoga".
Keywords: Genius | Painting | Education | Talent | Artists | Masterpieces | School