Many people are familiar with the cute chubby cat Pushin (Pusheen), the hero of stickers in Facebook messages. Canadian Julien Therrien saw Pushin in his own cat and decided to reproduce the stickers with the participation of a live furry model. Here's what the owner says about this: "Recently I realized that my cat named Jackie is very similar to the famous cat from the Pushin emoji. So I decided to reproduce some stickers with an Internet celebrity."
(13 photos in total)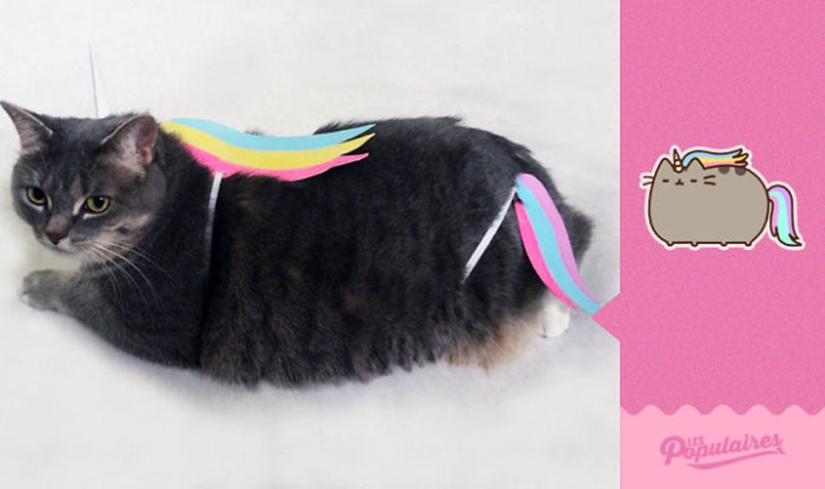 Source: Bored Panda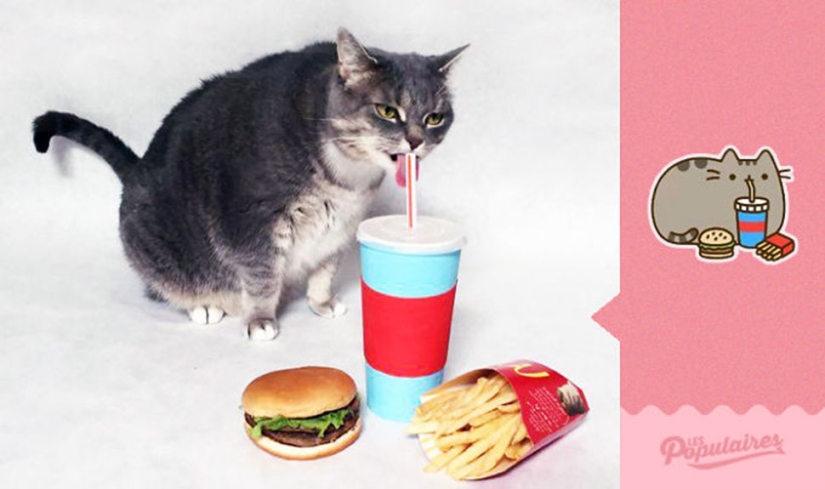 Combo.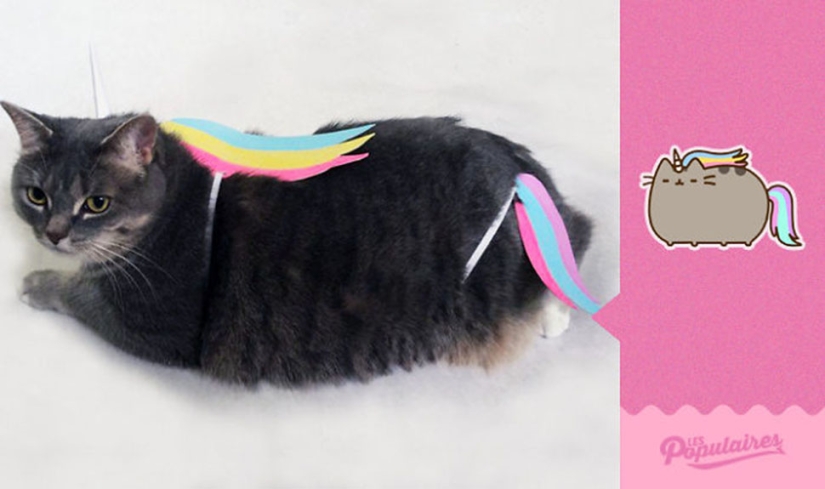 Supersonic unicorn.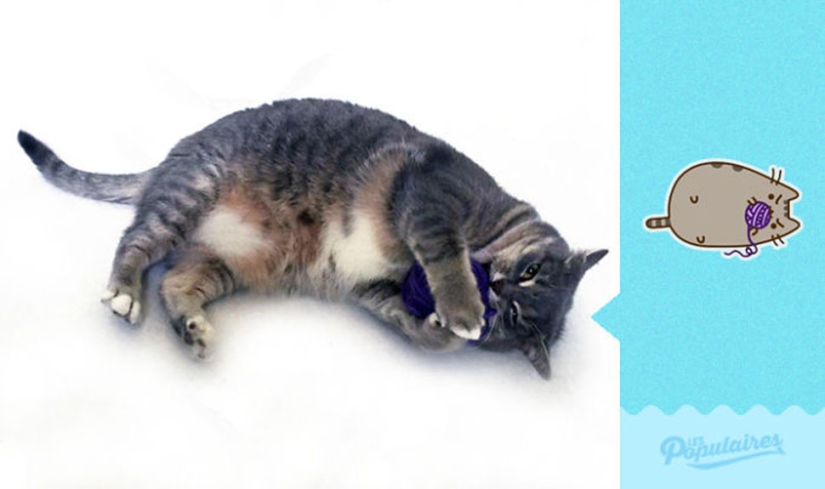 Wool.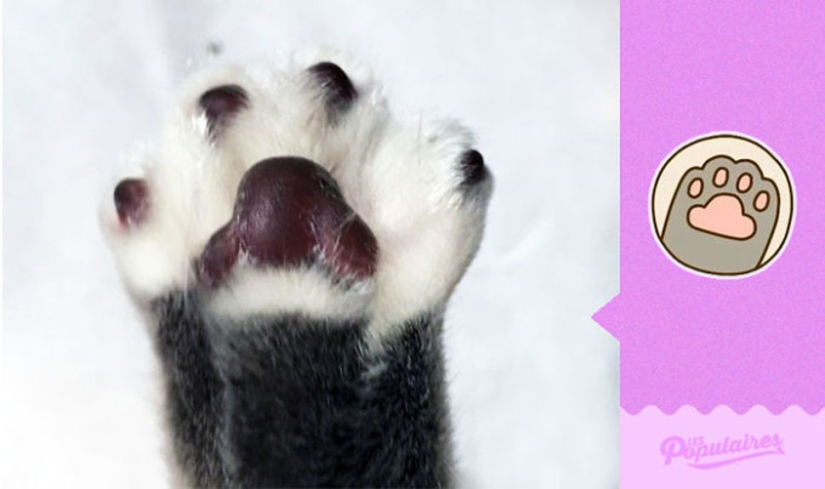 "High five!"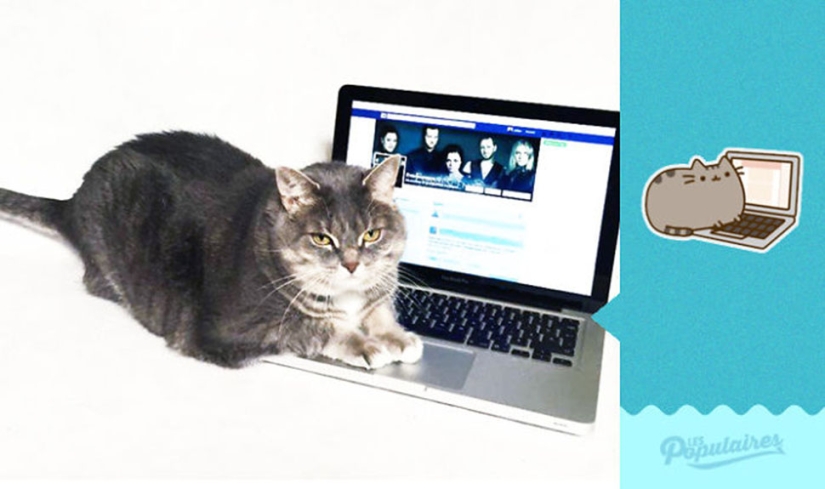 A laptop.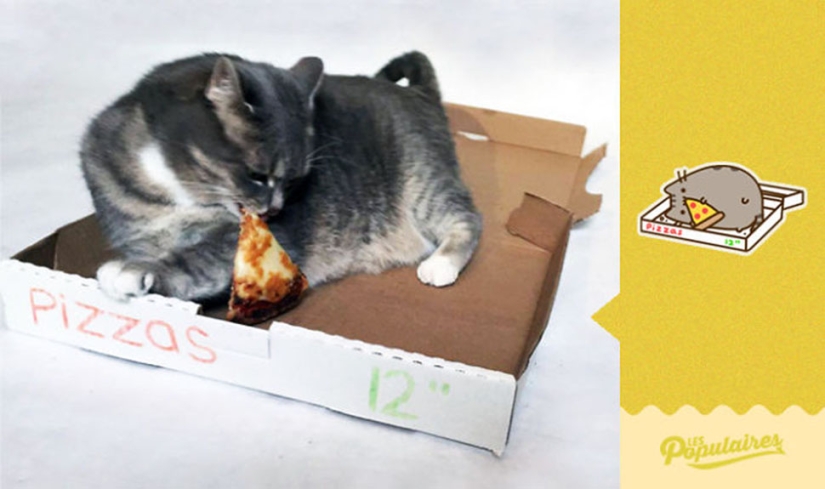 Pizza.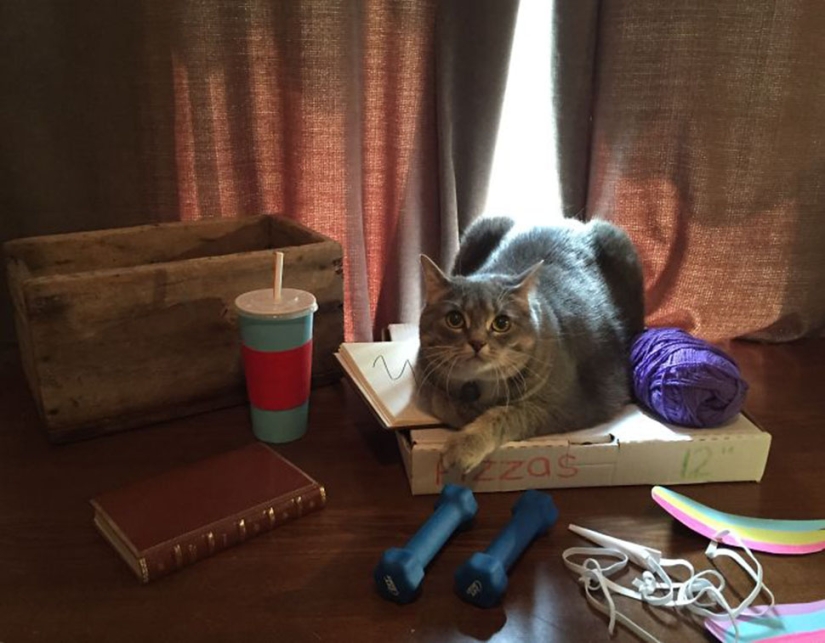 Behind the scenes of the shooting.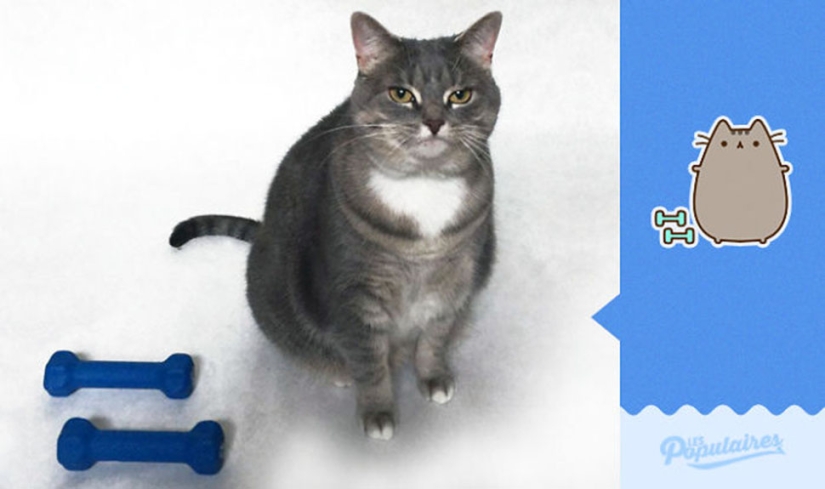 Dumbbells.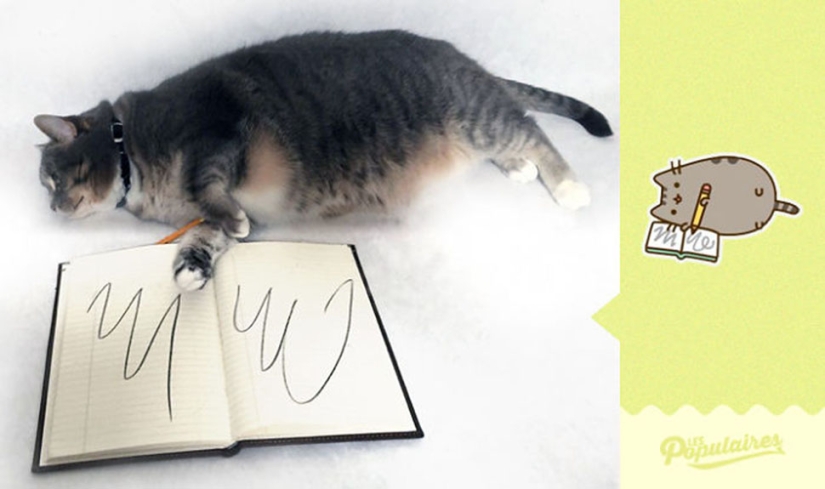 A notebook.
Thoughts.
Box.
Book.
Belly up.
Keywords: Facebook | Internet | Cats | Memes | Pet | Sticker | Photo shoot | Emoji