Thailand is a favorite destination for many tourists. An exotic country with a warm mild climate, filled with bright colors, unusual food, and unique inhabitants. Most people are used to knowing and seeing this country just like that, but every medal has a downside…
Let's talk about the other side of Thai paradise today!
22 PHOTOS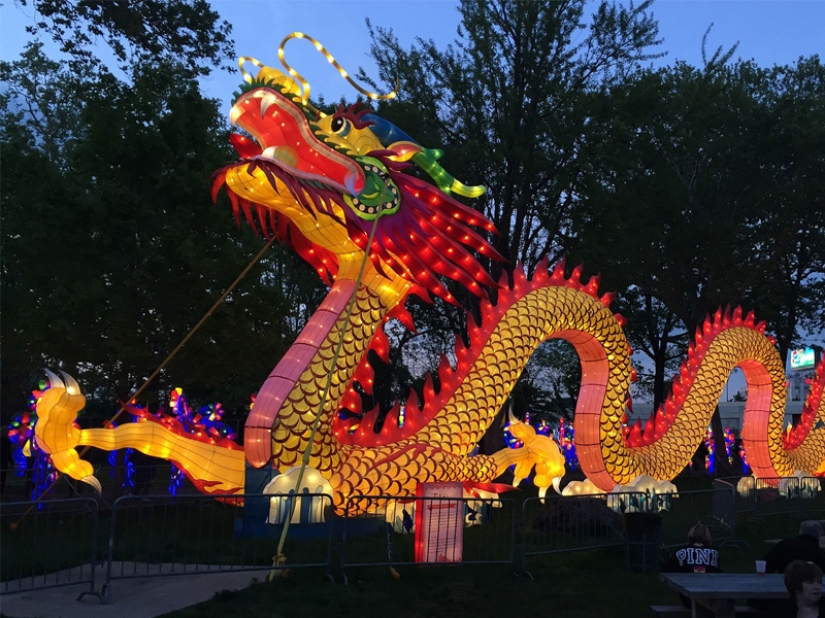 1. In Thailand, people live in the future, because they have the year 2565. Yes, yes, you heard right! The fact is that the chronology here is different and this often confuses tourists. However, in many documents both options can be found: 2022 and 2565.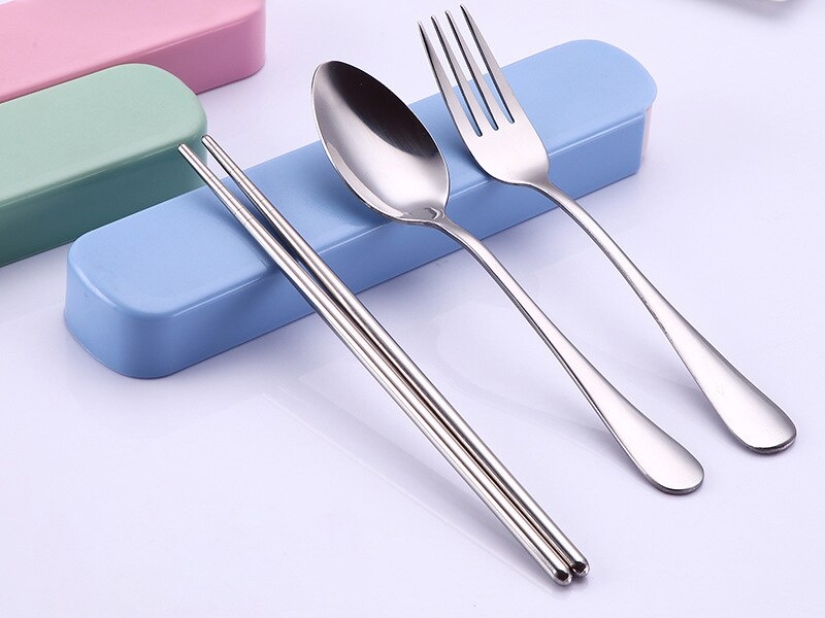 2. Almost any dish in cafes and restaurants is served with three devices: a spoon, a fork, and ... sticks. Moreover, the plug acts more as an auxiliary device than the main one. Basically, all Thais eat food with a spoon.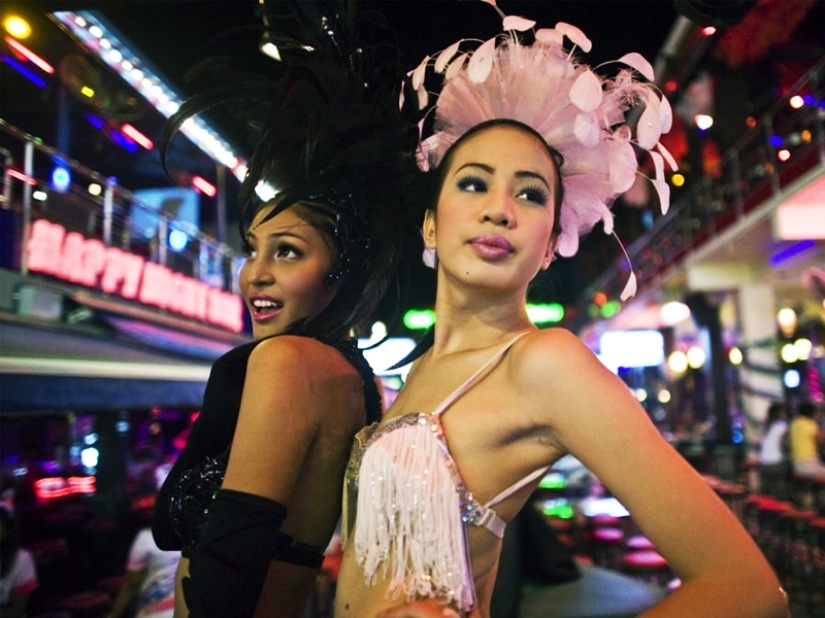 3. In Thailand, you can often meet beautiful girls. But it's not girls at all! These are katoi (or ladyboys, if you know what we mean). For such persons, the locals even introduced a third gender - the so-called shemale. Real girls don't wear as much makeup and, to be honest, they don't look as attractive as their drag queen friends.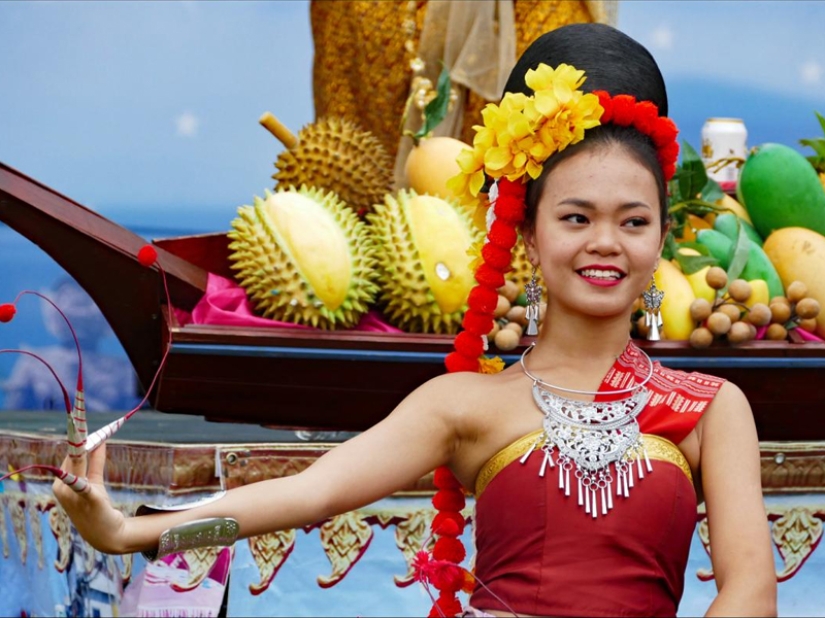 4. Thais are very loyal to people and believe that they have no right to condemnation. Prostitution, katoi, drugs, and other not-very-pleasant concepts are the norm here, solely because it is the choice of everyone.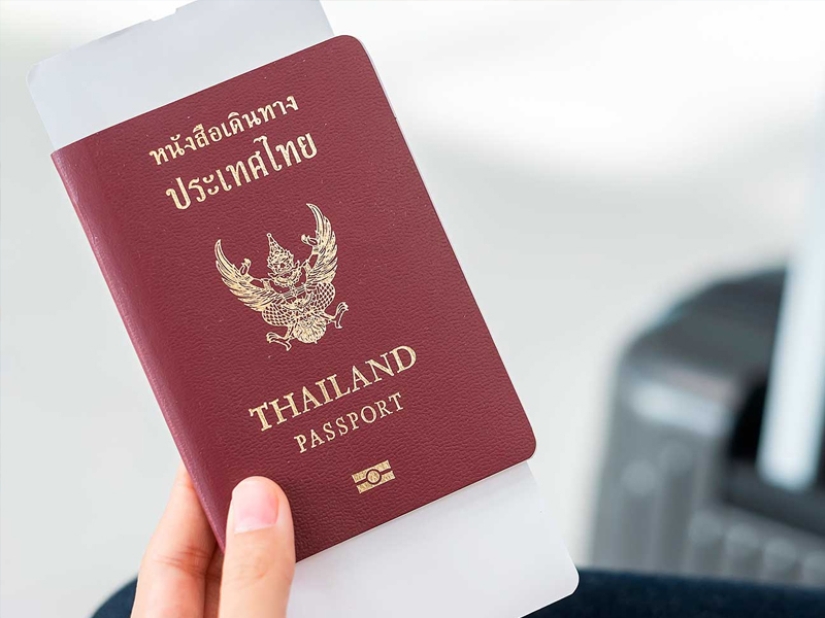 5. Want to get Thai citizenship? By no means! Thailand is a kingdom and it is almost impossible for any foreigner to become part of it.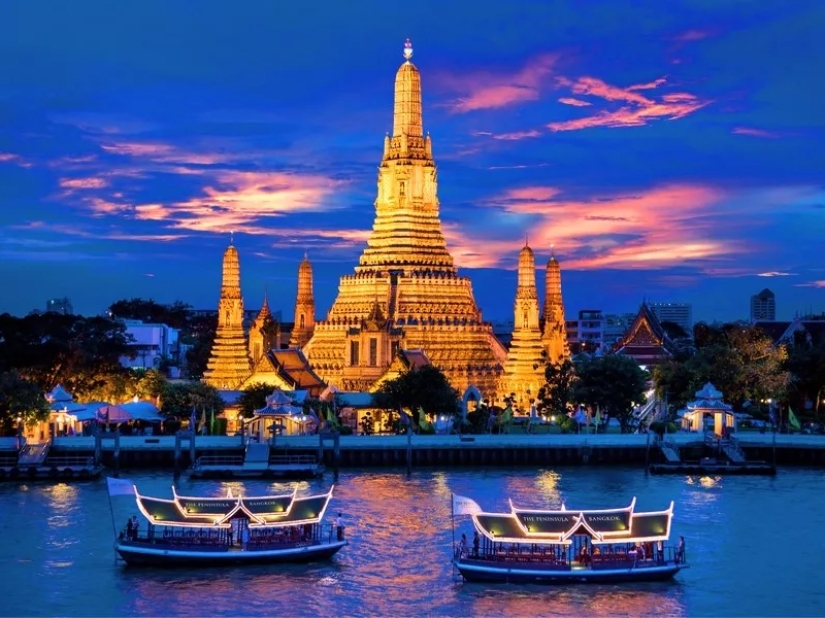 6. Many tourists believe that Thailand is a poor country. But no! Their economy will be more powerful than ours. Of course, here, as elsewhere, there are poor sections of the population, you will not see total poverty and devastation here.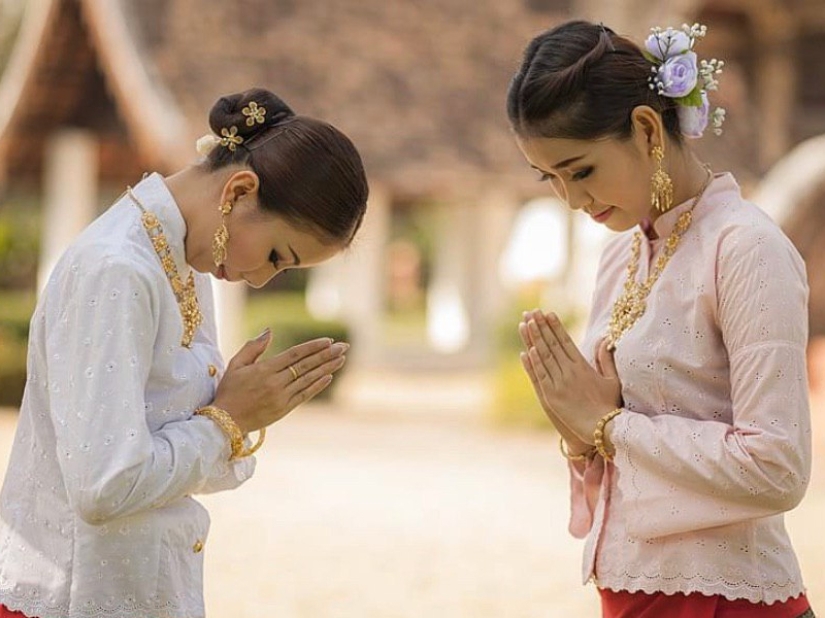 7. The usual greeting of all Thais is the "wei" gesture or palms folded vertically. By the way, the position of the palms during the greeting will depend on the status of the interlocutor. The higher the status, the higher the clenched palms rise along the body.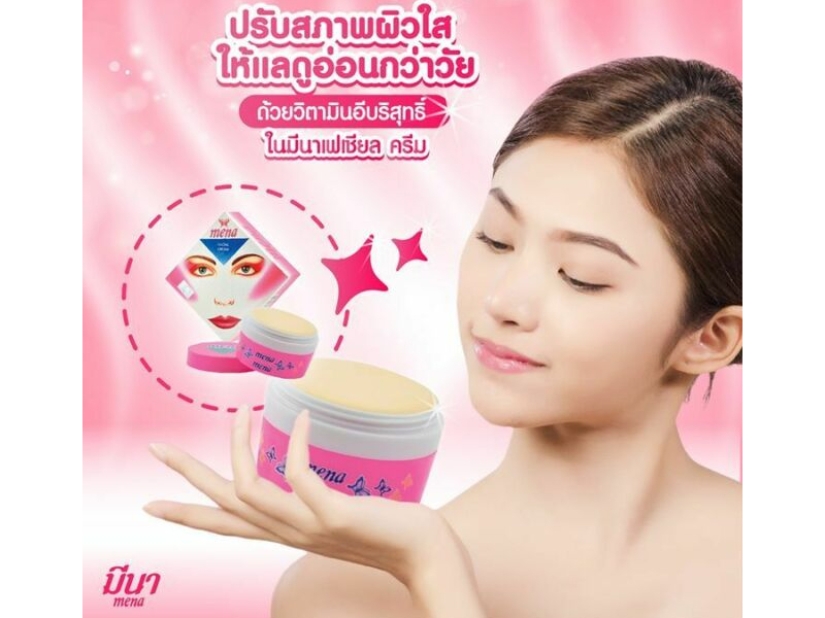 8. In Thailand, white-skinned people are very fond of it. Here they are considered the ideal of beauty. That is why almost all Thai cosmetics have a whitening effect: from antiperspirants to shower gel. By the way, for general information, white-skinned tourists are called farangs here.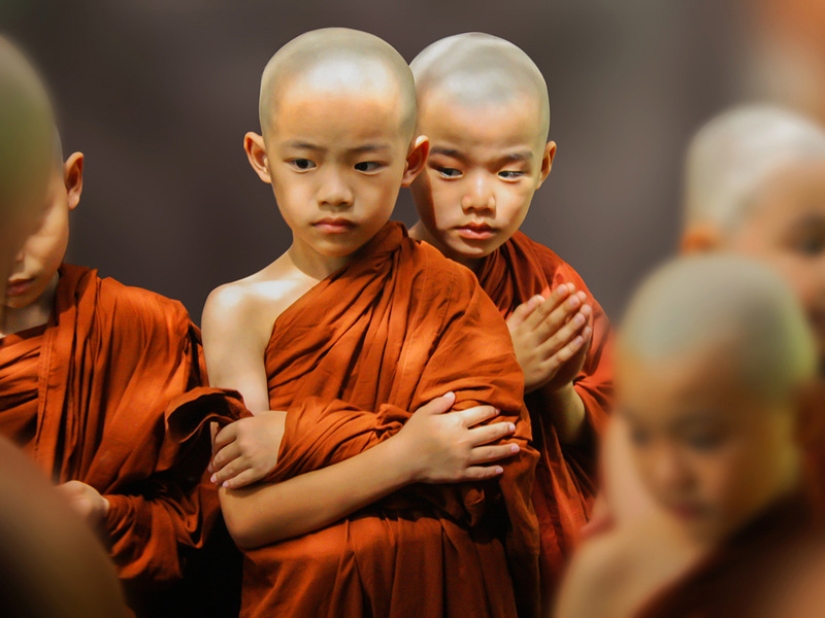 9. Every Thai boy should definitely visit a monk in his life. In childhood, they are sent to a monastery, as if to a summer camp, but it often happens that a boy remains a monk for life, because this is ... prestigious!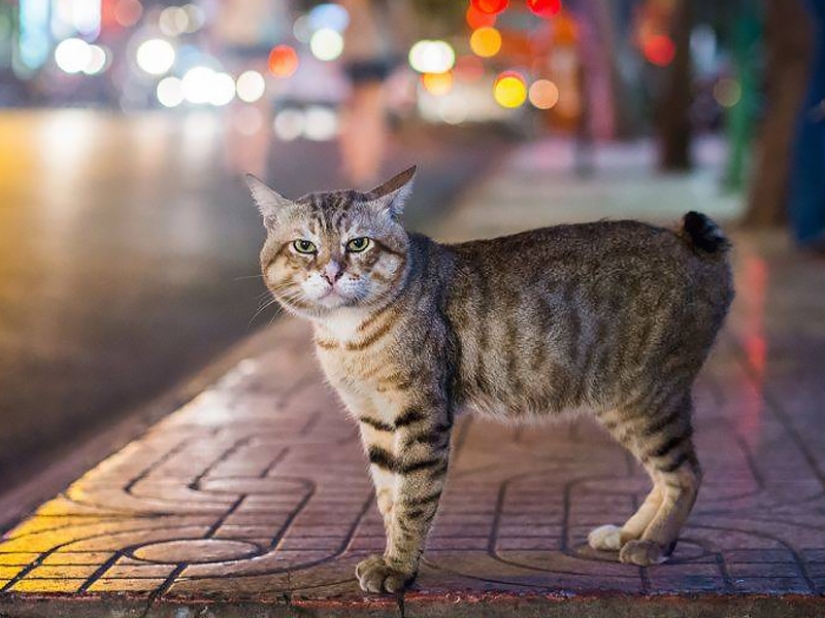 10. There are many tailless cats in Thailand. The locals have not been able to adequately explain why this happens, but they say that this is done to distract evil spirits. Although some believe that they are simply born that way (no).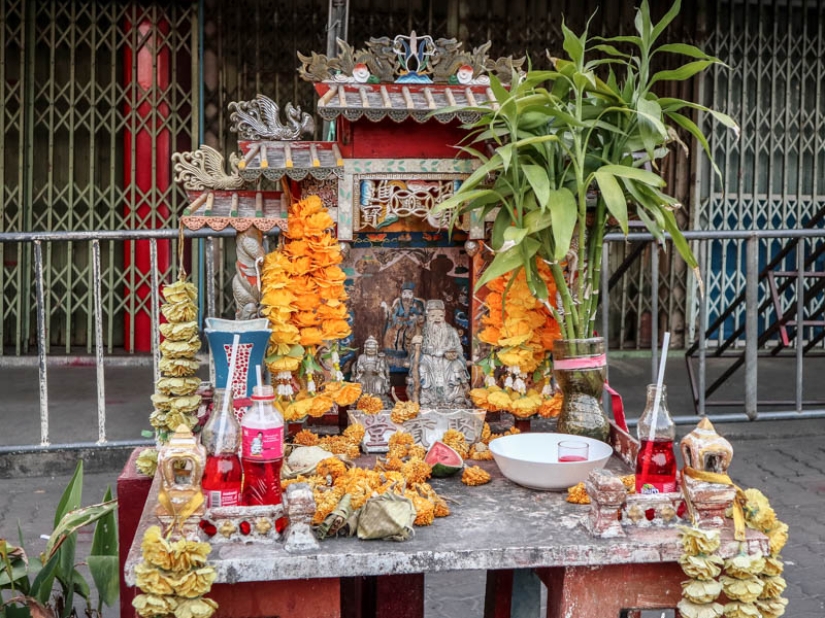 11. There are special houses for spirits almost everywhere. You need to read them and bring various goodies and be sure (!) bottles of red Fanta. For Thais, this is akin to rituals.
12. Thais add a flavor enhancer to almost all dishes. The so-called monosodium glutamate or msg. This additive is extremely unhealthy and also addictive, but without it, the locals practically do not feel the taste of food.
13. Thais love chili. They add hot seasoning almost everywhere! Even in baby food and slicing fruit ...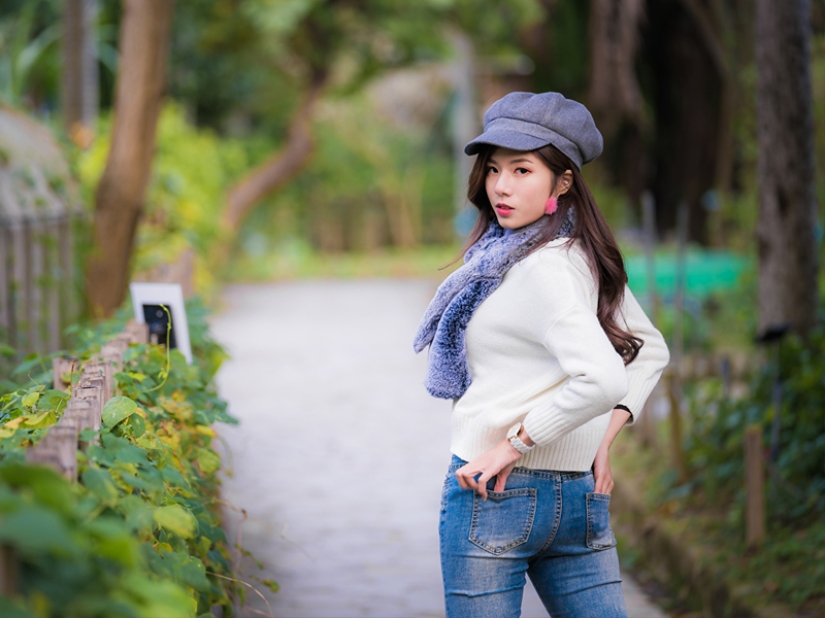 14. The locals are the real fans of air conditioners! In the most burning heat, they can ride a bus with an air conditioner to the maximum, while wrapping themselves in a scarf and pulling a hat over their ears.
15. Feet are considered the dirtiest part of the human body. Therefore, you should never sit down to the Buddha with your feet forward, and if at the entrance to a temple or any other building you see neatly folded shoes, then you should take off your shoes and only after that go inside.
16. An interesting fact: in correspondence, Thais often use the number 5 as a laughing emoticon. The fact is that in Thai 5 sounds like "ha", so you can often see them writing "555", which means unbridled laughter.
17. Never ask Thais multiple-choice questions. For example, if you ask "the cafe opens at 8 or 9", the answer will be simply "yes".
18. Becoming a close friend or soul mate to a native Thai is not an easy task. The fact is that so-called reverse racism is often observed in Thailand, and they are very skeptical of white friends in their close circle.
19. Orderly corruption is rampant in Thailand. Almost any issue can be resolved here for money: from obtaining a visa to paying fines.
20. Everyone in Thailand believes in balance and karma. Even tourists, it would seem, are far from it. Indeed, after living here for a couple of months, you begin to notice it, and if something has gone away, with pure faith you wait for something to come from somewhere.
21. It's funny, but to get a license in Thailand, you need to come to the Department of Transport on your moped or car.
22. Thai houses and apartments usually do not have a kitchen or a washing machine. They just don't need it! Laundries, like fast food, are at every turn, you just have to cross the threshold of the house.
Keywords: Inhabitants | People | Thailand | Traditions | Culture | Tourists | Tourism | Traveling | Exotic country