LOLcats is a new photo meme on the Internet, where funny photos of cats with funny titles and accompanying captions are often grammatically incorrect – as if the cat himself says it. Although this term appeared in 2006, the concept of "funny cats" is rooted in the past. These photos were taken by the American photographer Harry Whittier Fries (1879-1953), who dressed up his cats – Rags and Puff, as well as the pets of his friends and neighbors, and then photographed them in human situations, often using inscriptions and props.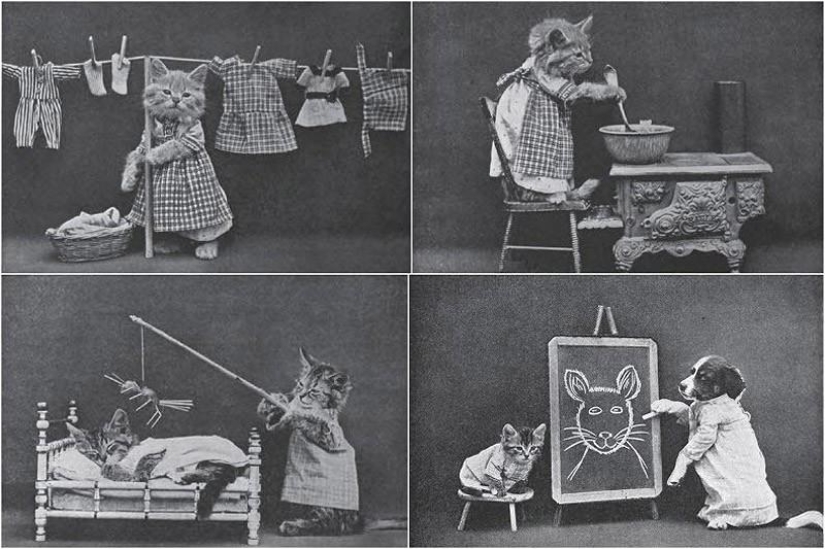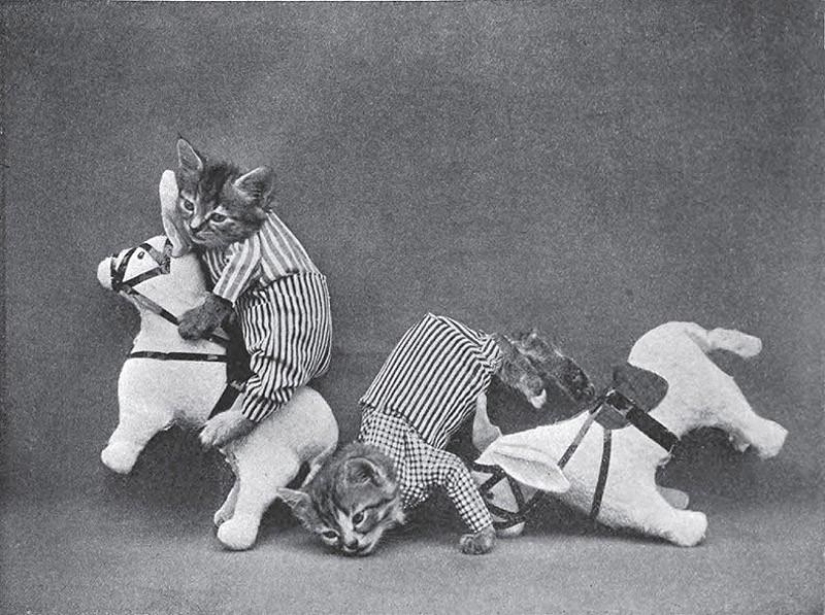 Friz used specially created outfits that his mother sewed so that the animals could stand for the right picture.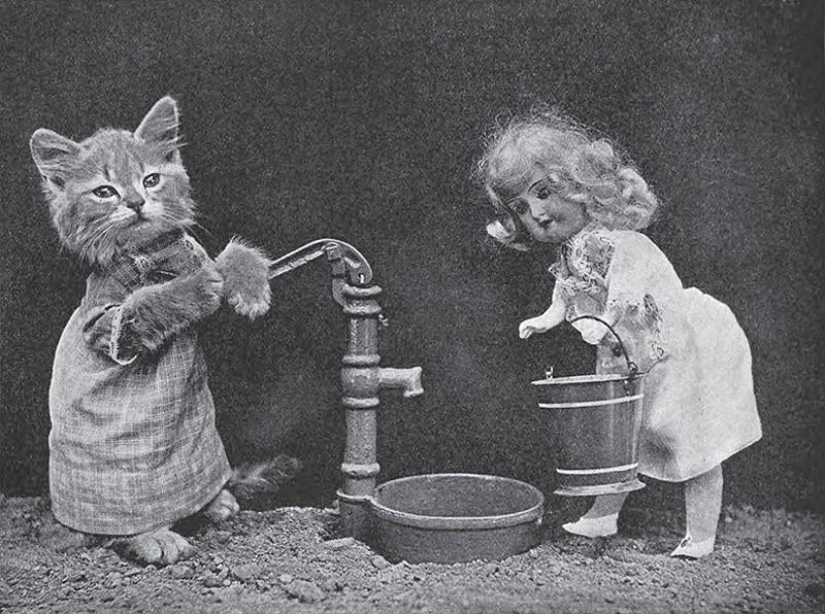 "These unusual photos of real animals became possible only thanks to the patience and kindness on the part of the photographer," says Friz himself.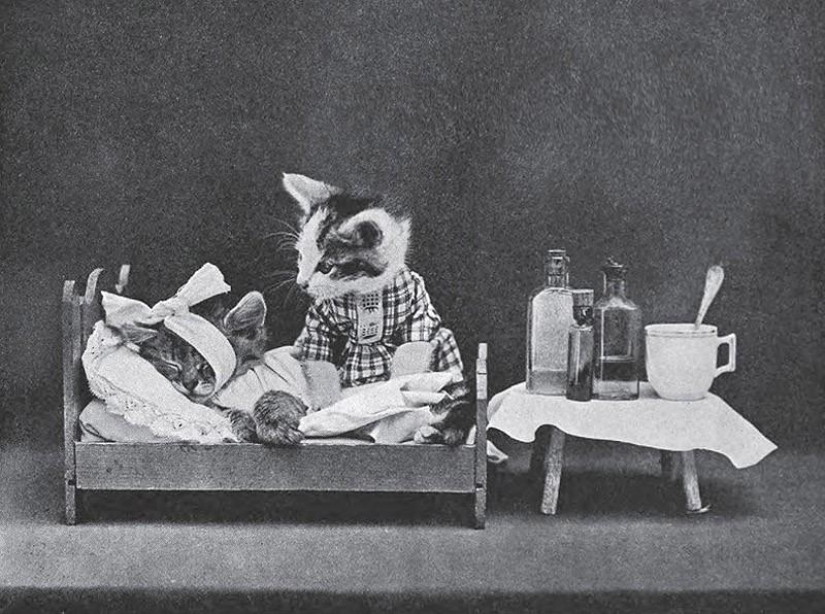 "Speed is the most important thing in this business, but it's often not so easy to be fast enough."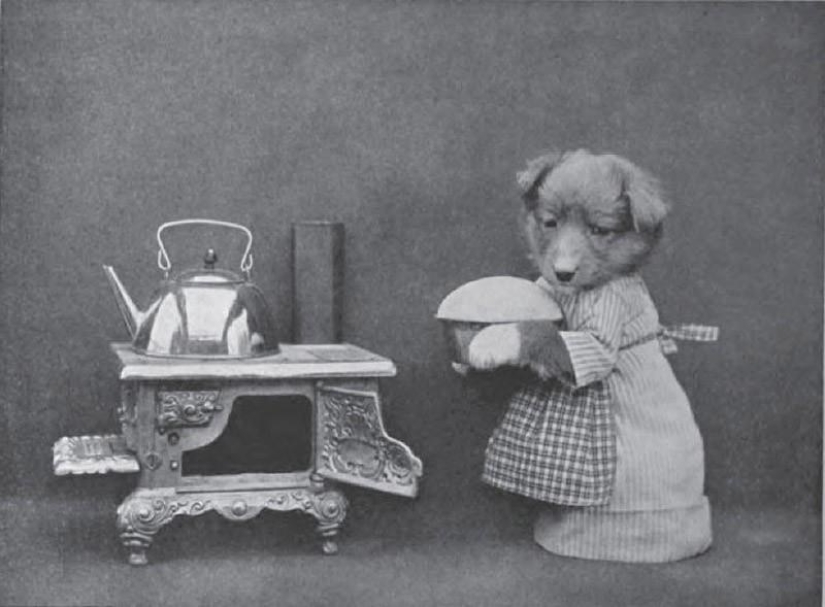 "Young animals cannot hold their position, just like our children, and everything is complicated by the fact that they behave cautiously in an unnatural situation for them."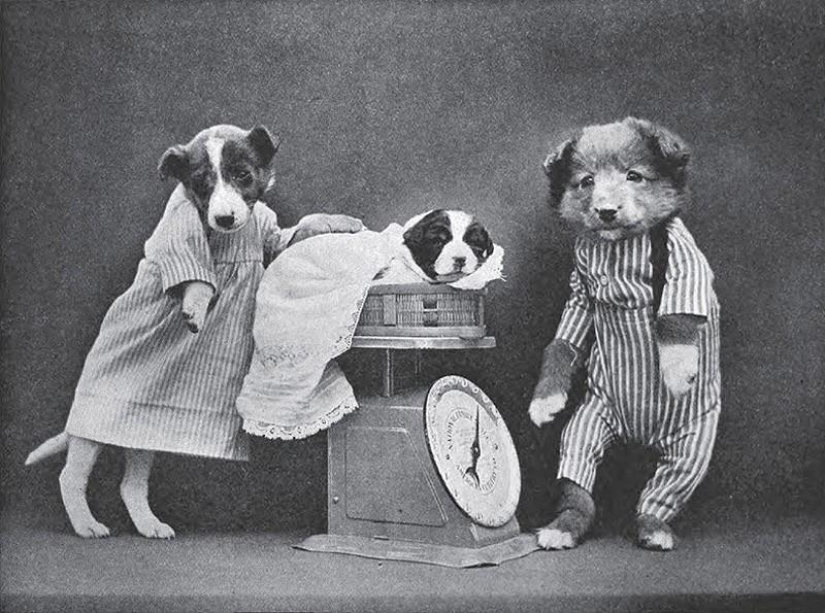 Fries ' career as a photographer of animals in dresses began at a birthday party in 1906, when a paper hat was passed at the table, which then turned out to be on the cat's head.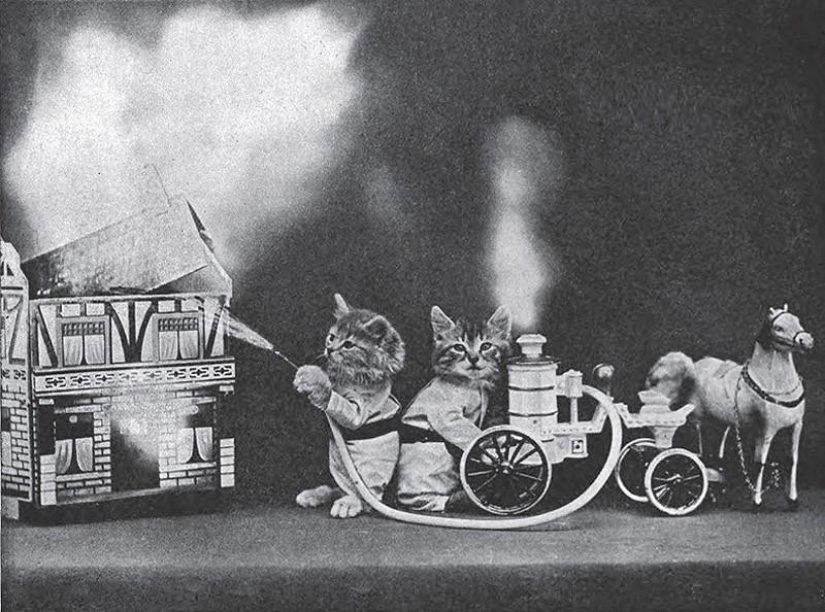 Harry took a photo, and his career started in the same minute.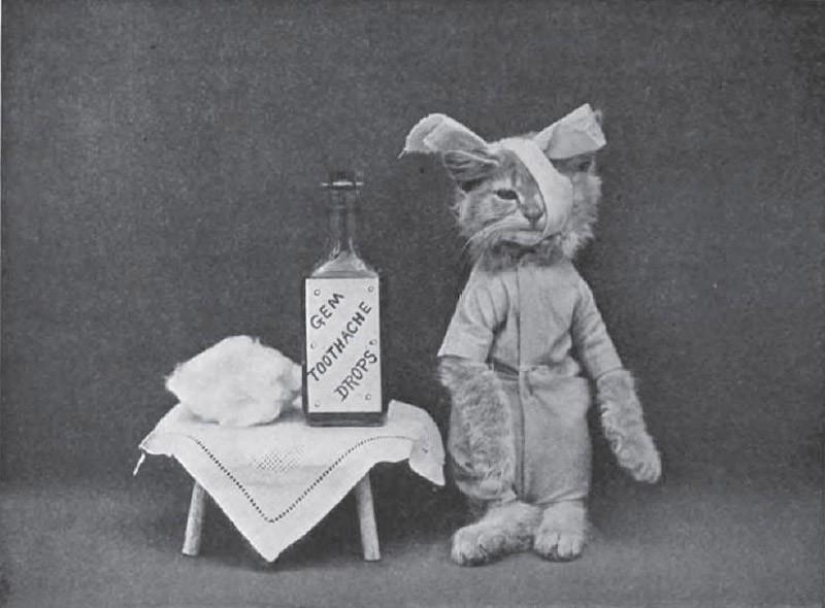 He started photographing animals and making postcards out of the pictures.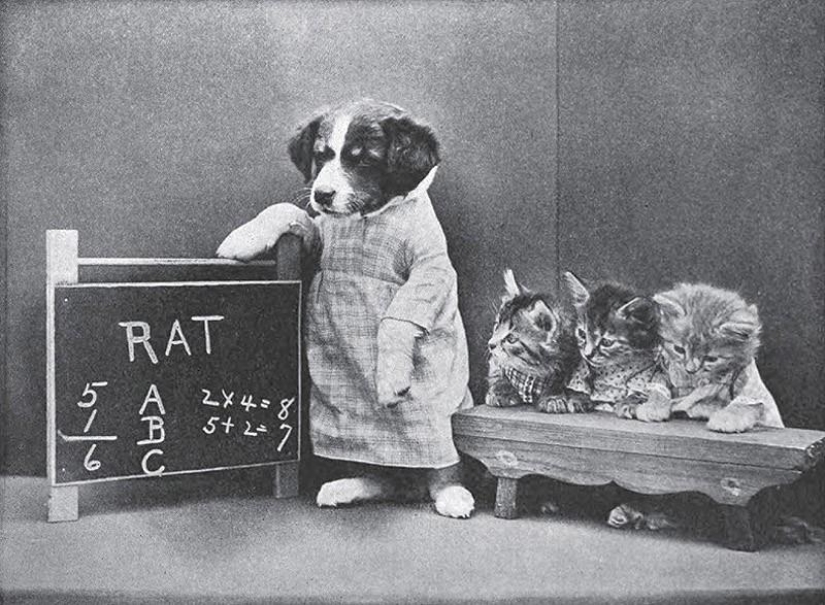 Over time, his props and scenarios became more and more complex and intricate.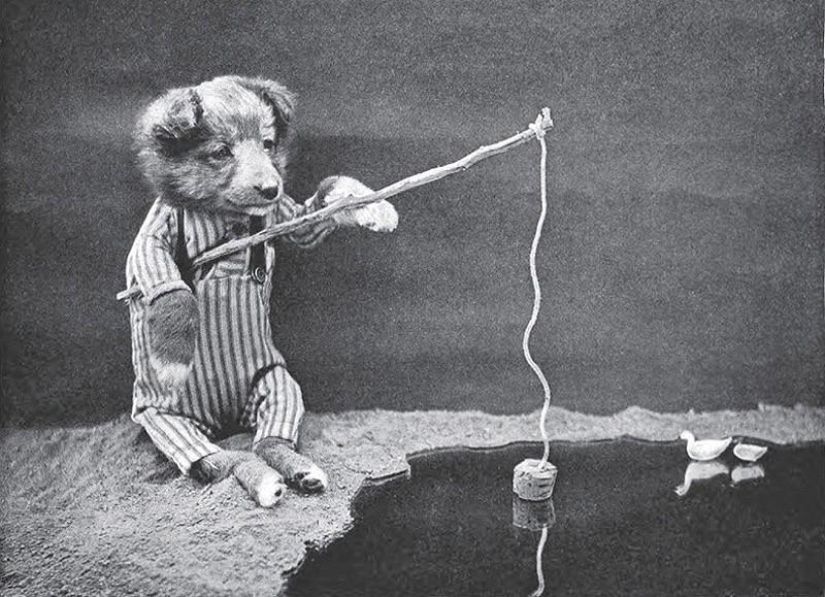 His photos were everywhere – on postcards, calendars, in books, advertisements and articles of popular magazines.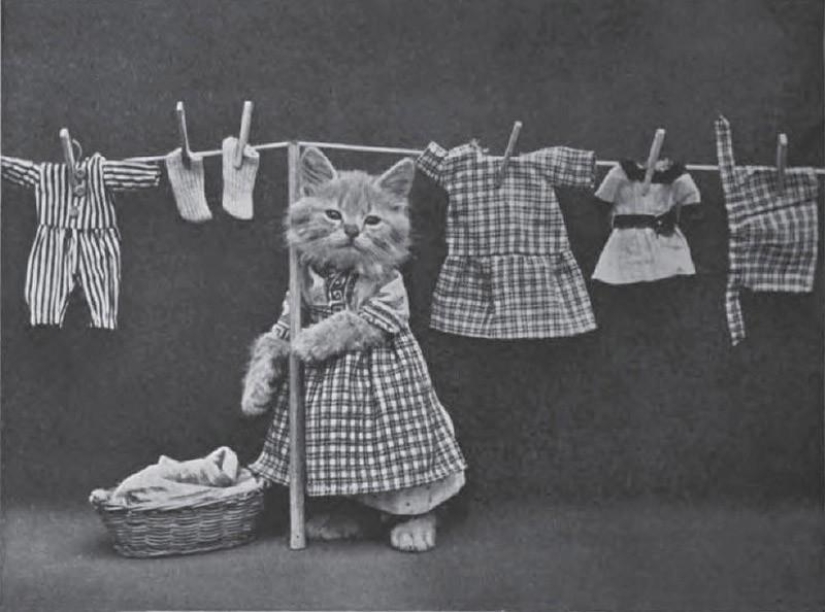 In addition, he wrote stories that accompanied the photos for books and magazines.
Keywords: Animals | Cats | History | Archive | Retro | Photo project