Russian artist Alexey Andreev received an art education back in the 80s of the last century, but became known only in the 2010s, with the advent of the digital art era. Alexey exchanged classic oil paints and pastels for a computer and a graphic tablet, which give him the opportunity to create the most incredible works.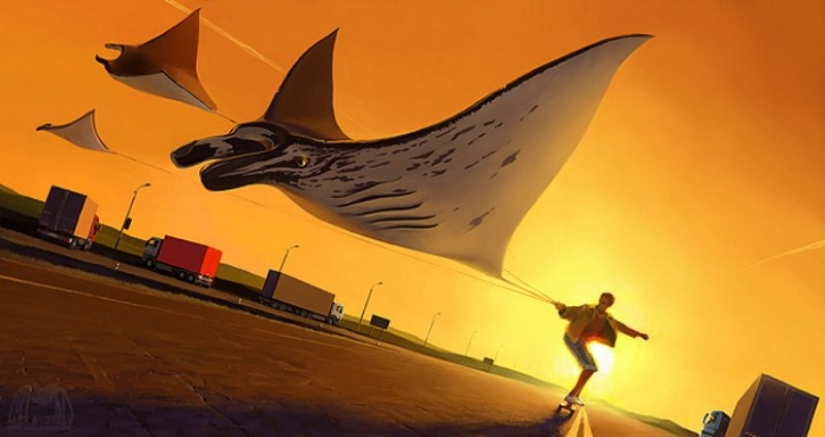 Andreev got his first serious experience with digital painting in 2010, working on the concept art of the cartoon "Ku! Kin-dza-dza." After that, he no longer left the "figure" and continuously honed his skills in this difficult and very interesting art form.
According to the artist, most of all he appreciates in digital painting the opportunity to use many artistic techniques at the same time: watercolor, gouache, oil paints, acrylics, pastels, pencils. At the same time, an incredible scope for experiments opens up — if something does not suit the author, he can always cancel any action.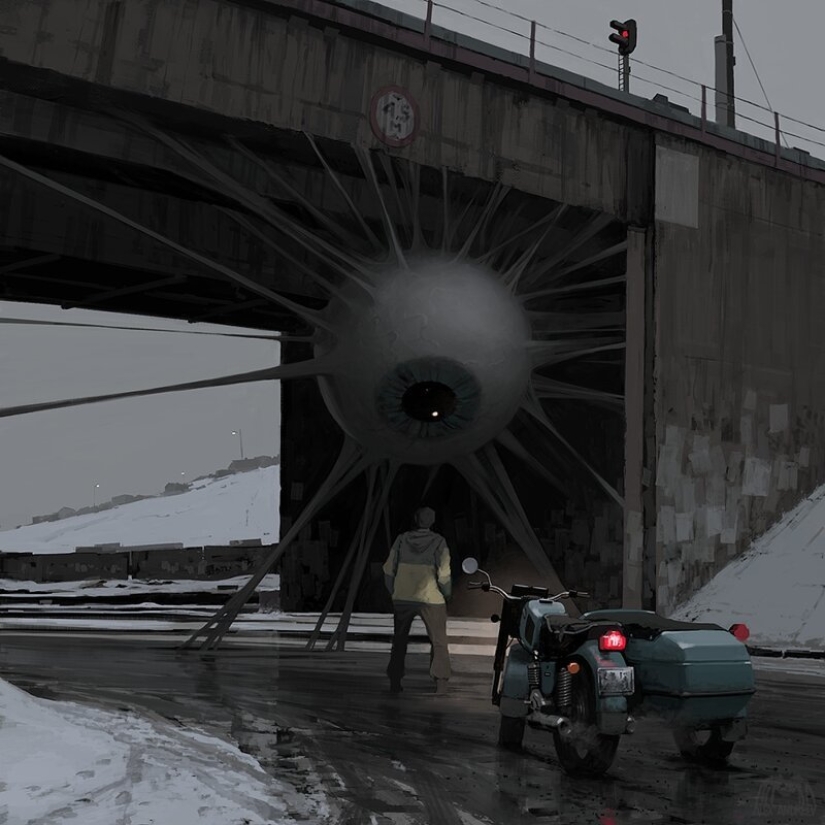 But if you think that it is easier to create digital paintings than ordinary ones, you are mistaken. This is the same painstaking creative work. Andrey spends from half an hour to three days on each painting, but sometimes he returns to the finished works and makes changes to make them better.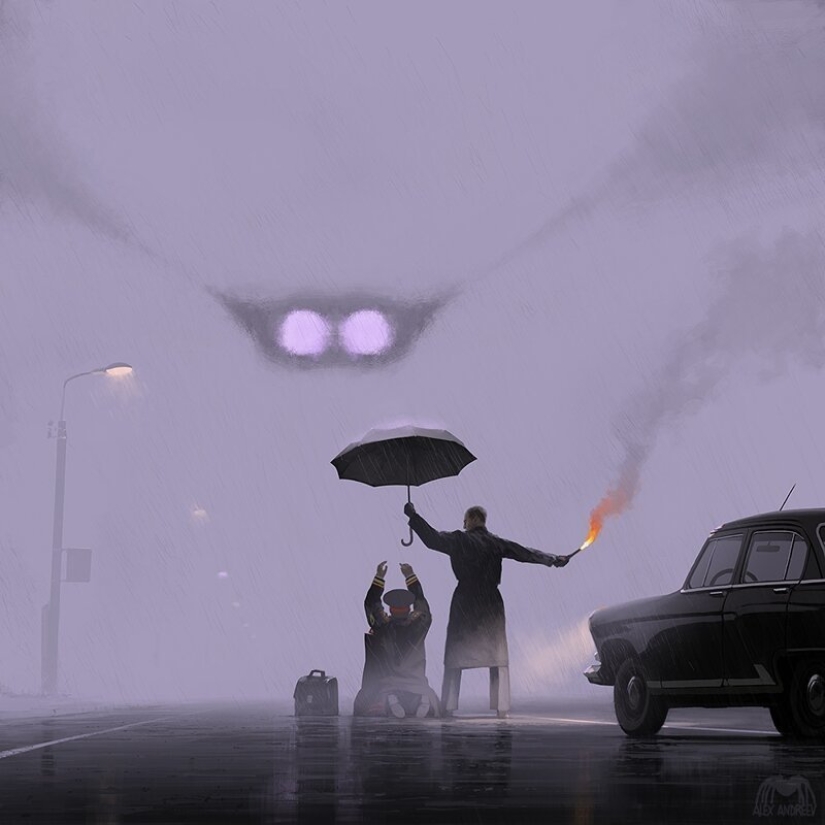 As for the plot of the paintings, Andreev mainly draws a fantastic world that lives according to special laws, sometimes incomprehensible to an ordinary person. Among the artist's works there are both creepy landscapes of the post-apocalyptic world, and life-affirming plots permeated with amazing light.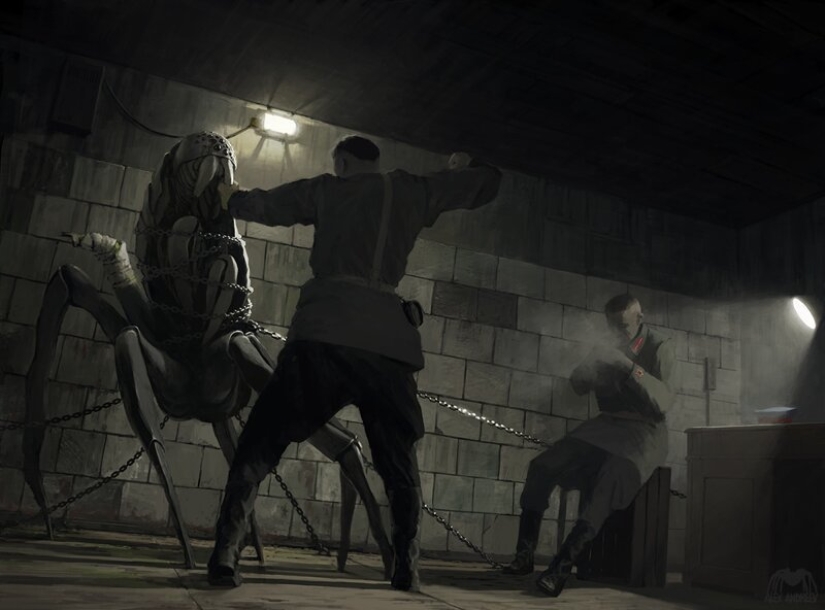 The artist likes to play not only with imagination and color, but also with the mind of the viewer. Many paintings have a special meaning, which is not always possible to grasp immediately. We have to return to some of them repeatedly in order to finally understand what the author wanted to say.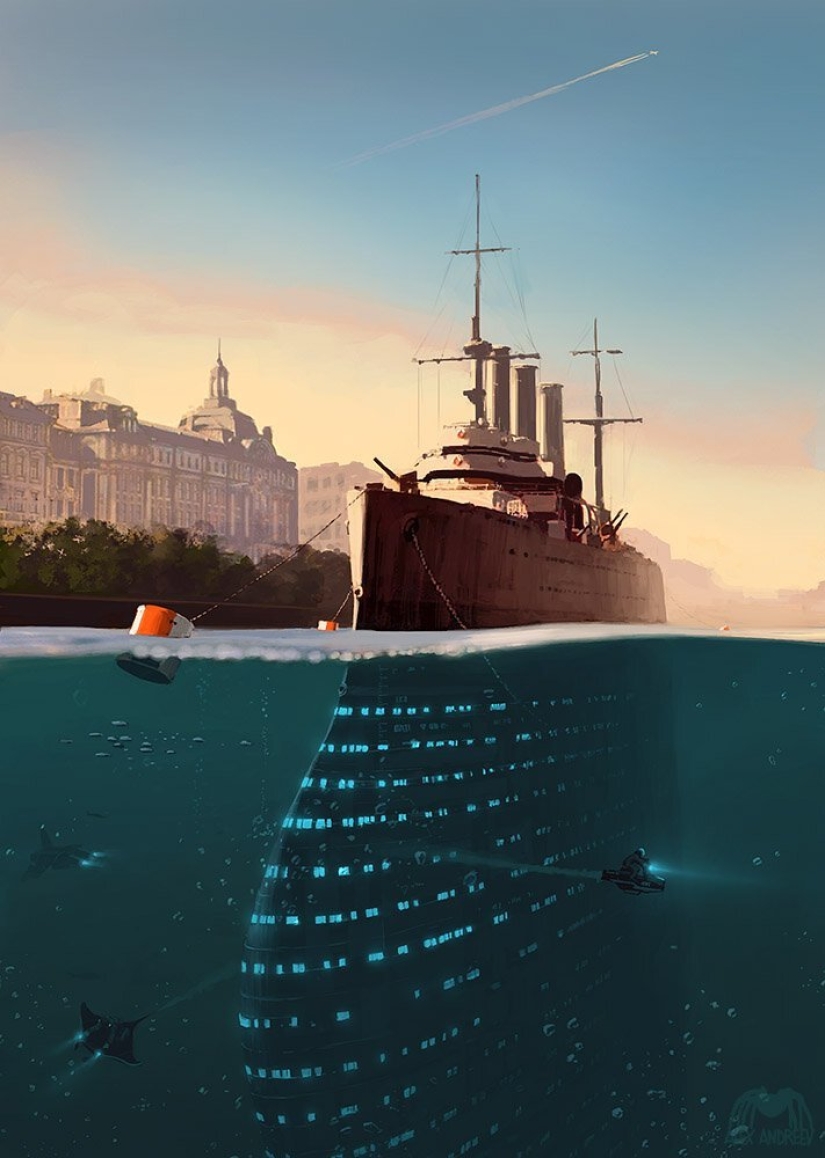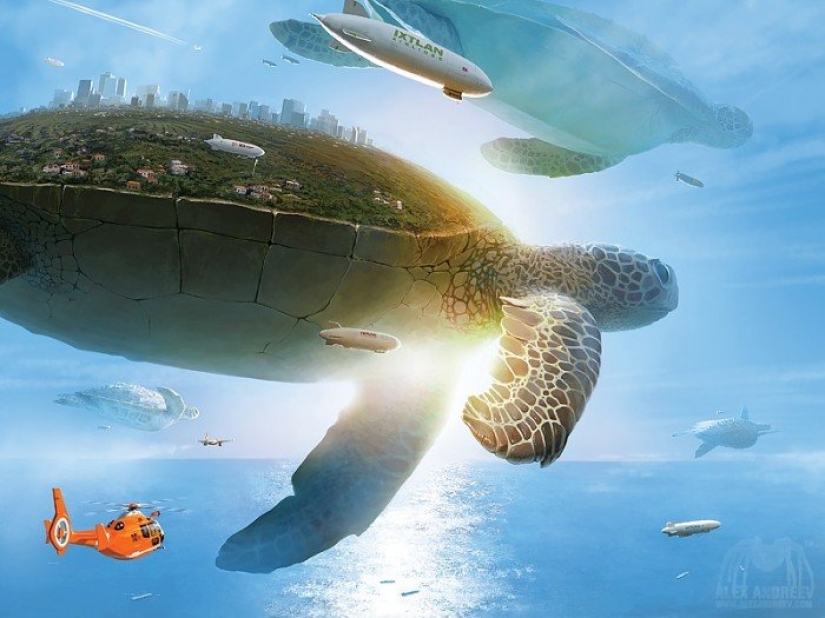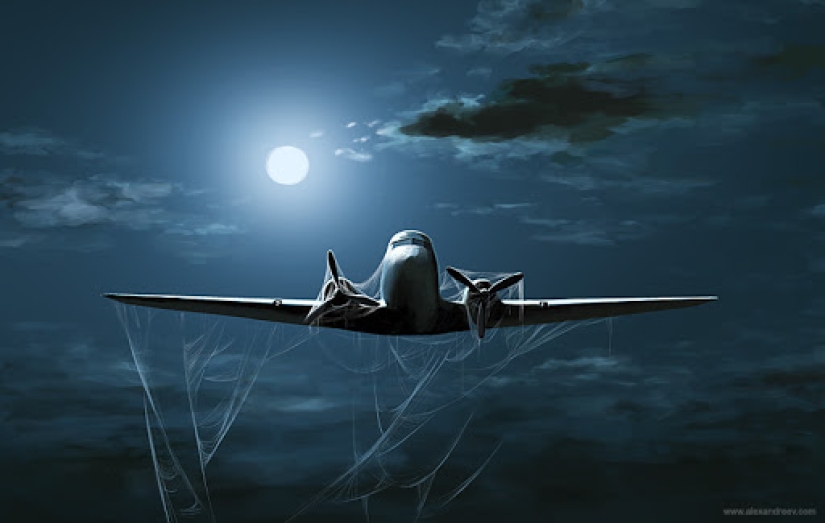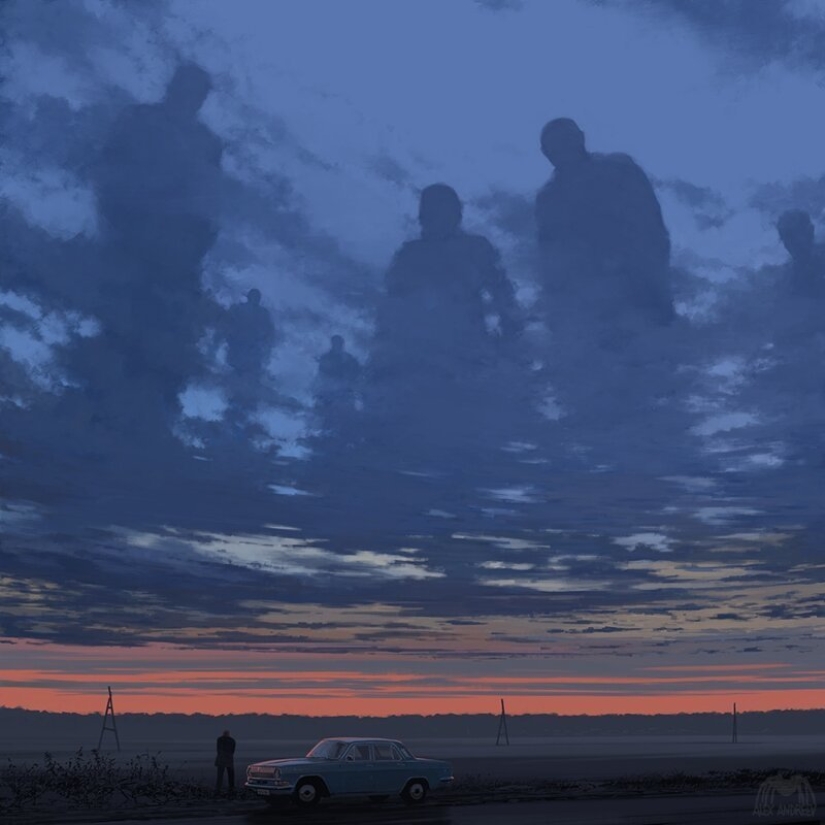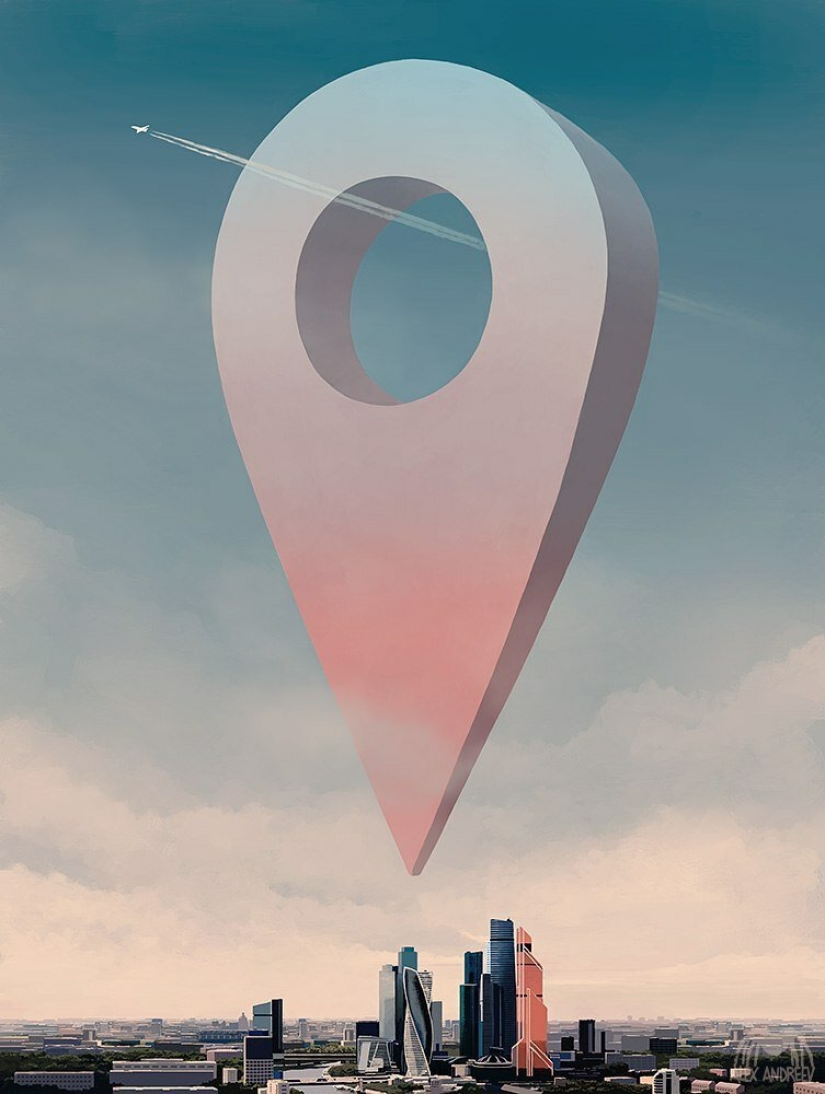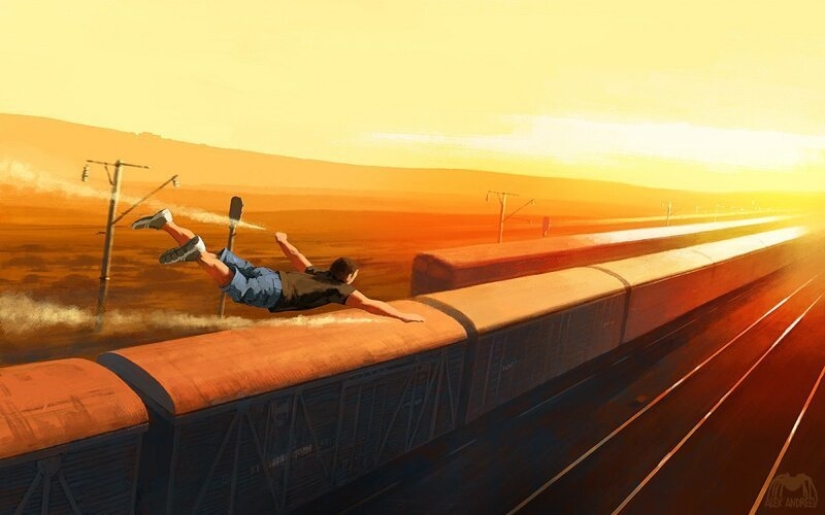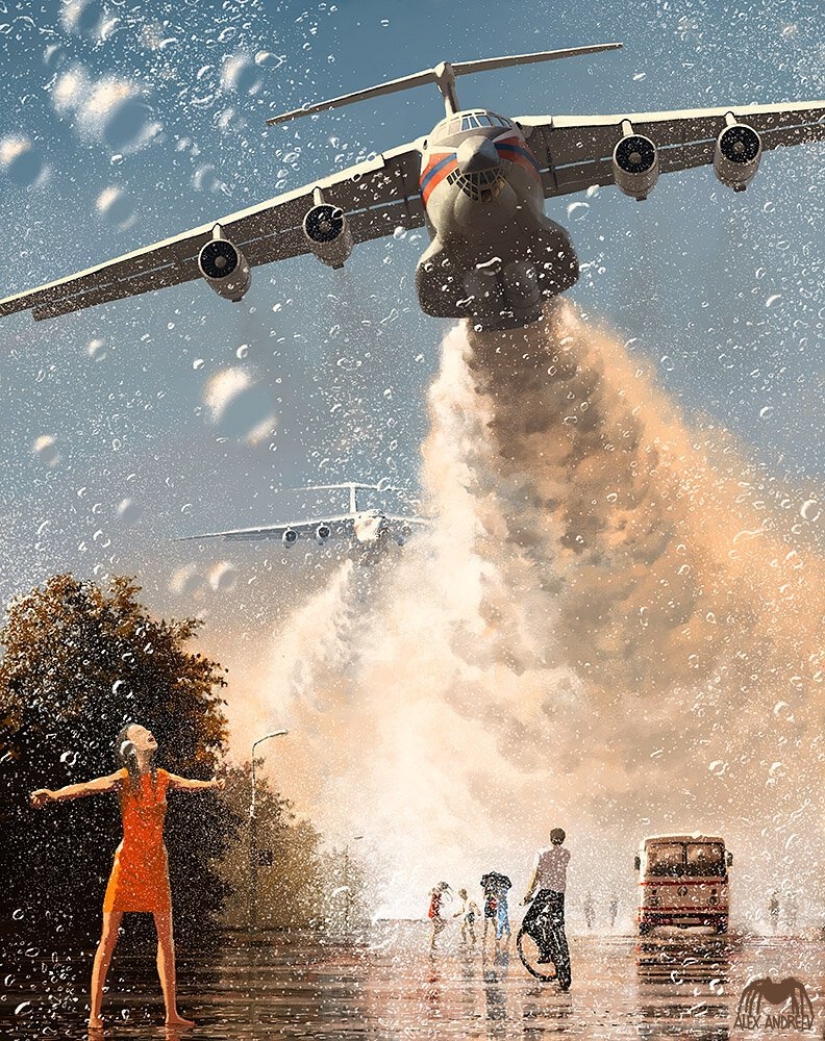 Artist Andrey Shatilov also prefers to work with a computer rather than an easel, and his ironic works do not lose a drop from this.
Keywords: 3D paintings | Visual art | Cyberpunk | Science fiction | Photographer | Artist