They say that a person is met by his clothes, and this fact is difficult to refute. Mila Povoroznyuk from the Ukrainian city of Vinnytsia will surely have the most pleasant and ... a little strange impression on you when you meet her. The fact is that the girl has abandoned modern dresses, skirts, jeans and sneakers and uses in everyday life exclusively clothes of the late Victorian era.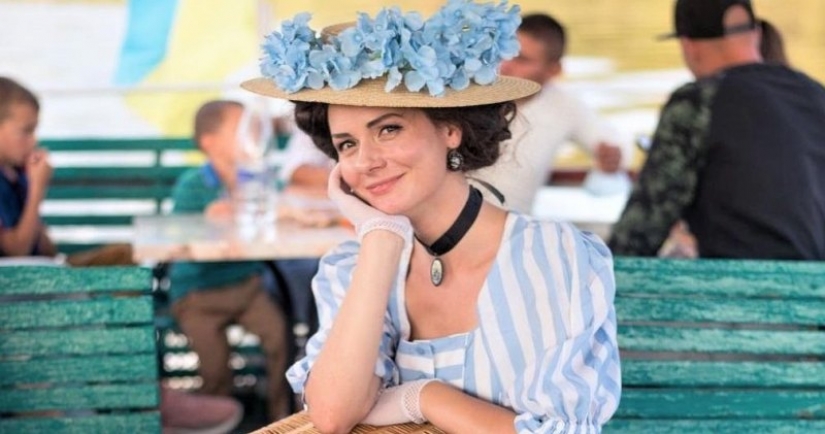 Puffy dresses, collared blouses, elegant hats and high gloves — all these wardrobe items typical for European ladies of the turn of the 19th and 20th century, completely replaced the boring standard modern clothes from Mila's life. The girl claims that she will never give up her vintage style, as it corresponds to her ideas about femininity as much as possible.
In an interview with journalists, Mila Povoroznyuk said that she moved to the Victorian style of clothing not immediately, but gradually: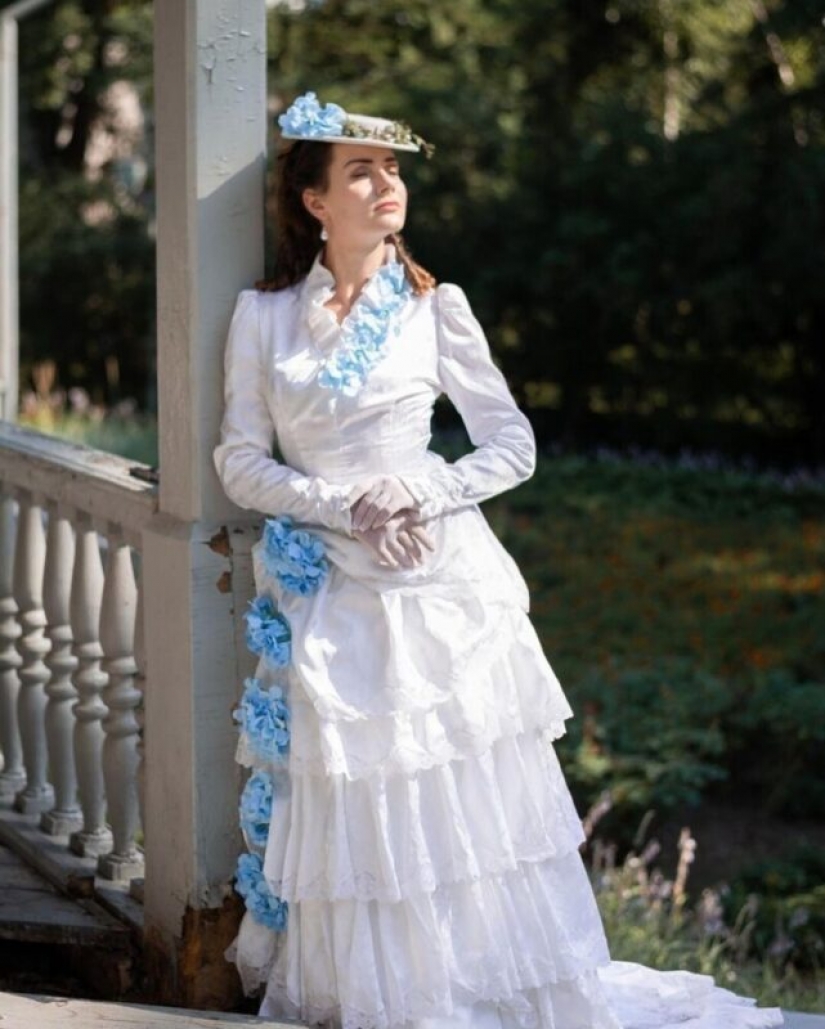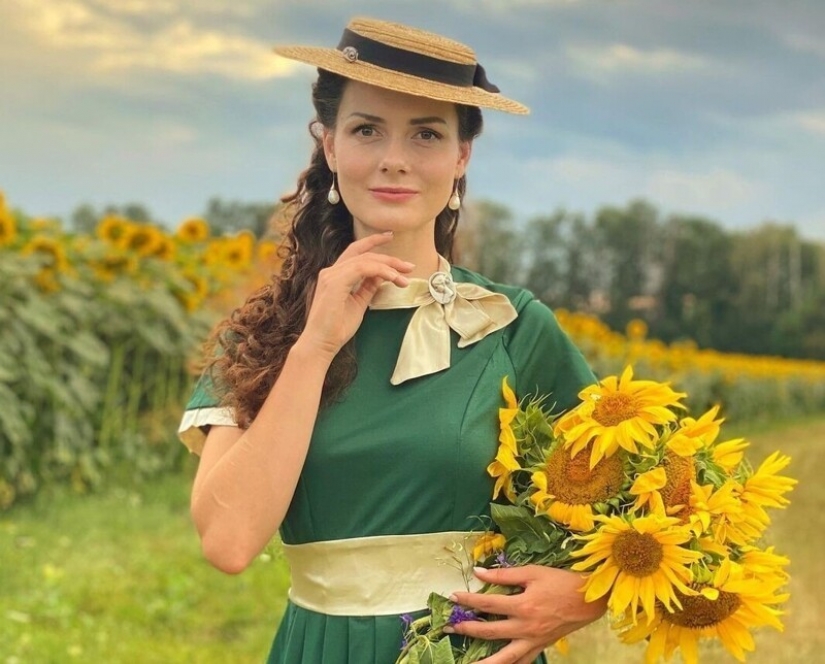 The girl says that she was so carried away by old fashion that she did not notice how she completely switched to the image of a real British lady. Many people would feel insecure in such images, but for Mila there is nothing more natural, comfortable and pleasant than her unusual clothes.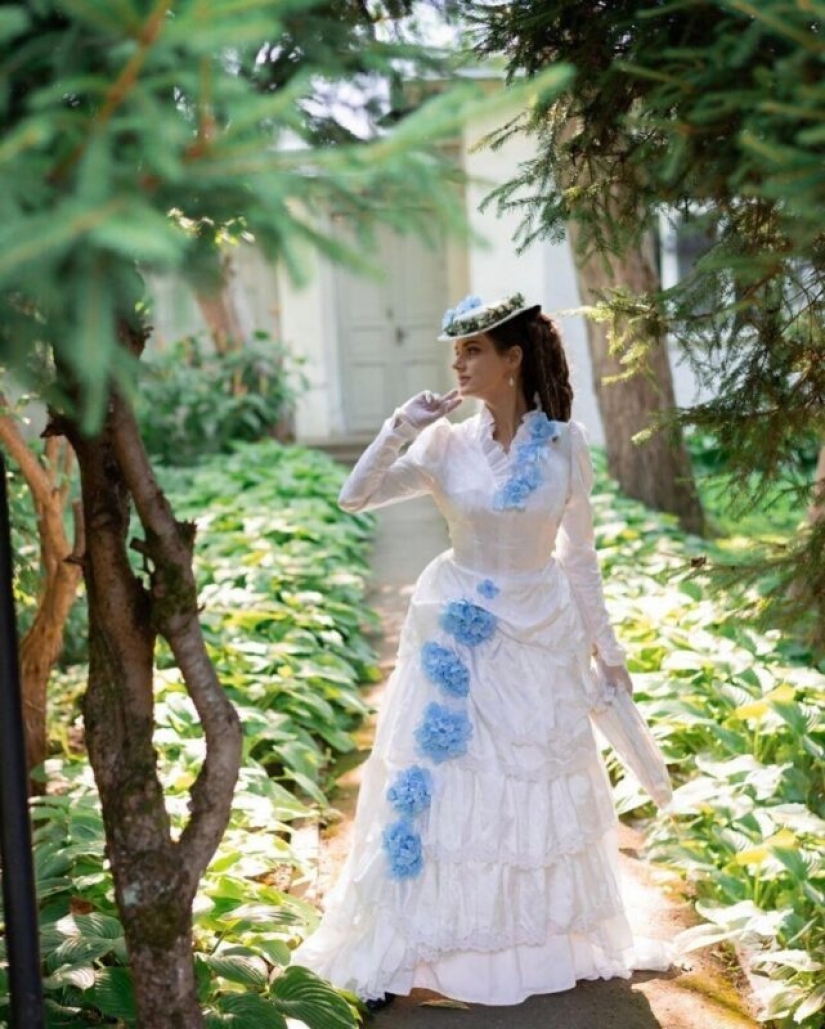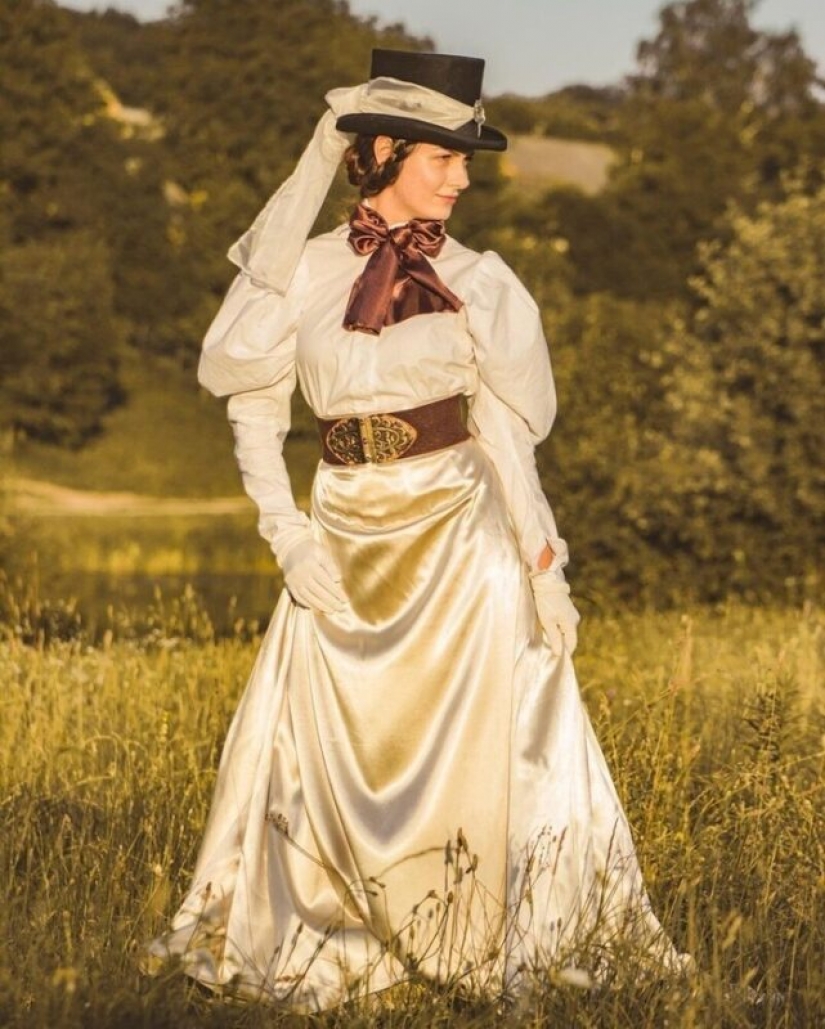 Mila has been interested in the history of women's clothing since school. 12 years ago, when she was still very young, she came to a gathering of fans of historical reconstruction and for the first time saw knight fights and the exits of ladies in medieval attire. This fascinated Mila, and she began to study the fashion of past eras, and then sew things for festivals and holidays herself.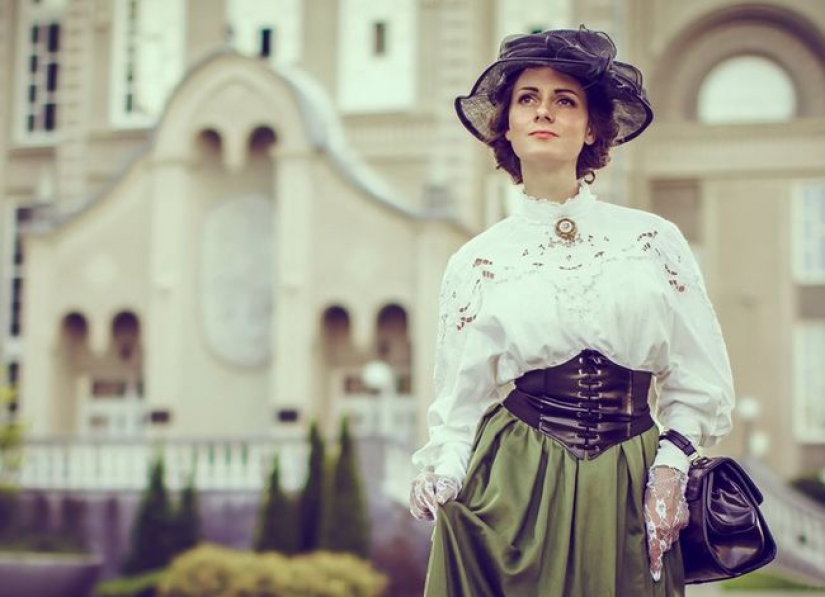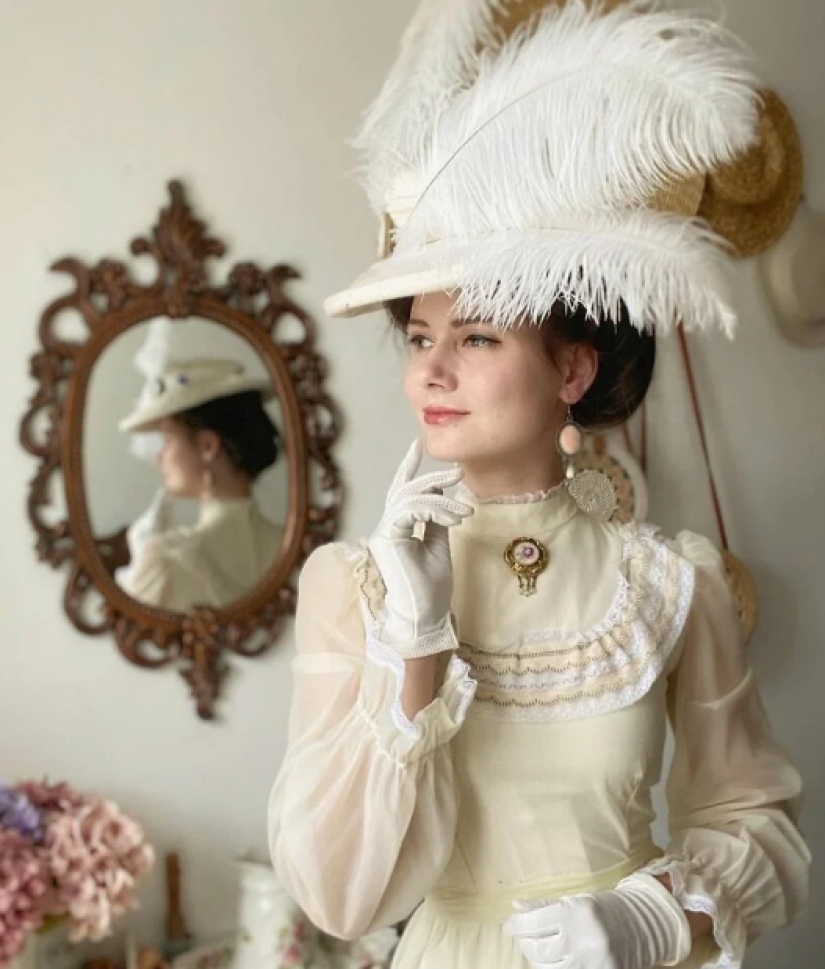 In the work of Vinnichanka perfectly helped old books and paintings, which most fully showed the details of the wardrobe of a particular period. Now in the collection of Mila Povoroznyuk more than 100 items of clothing and shoes in the old style and countless stylish accessories that can complement the image and create the appropriate atmosphere.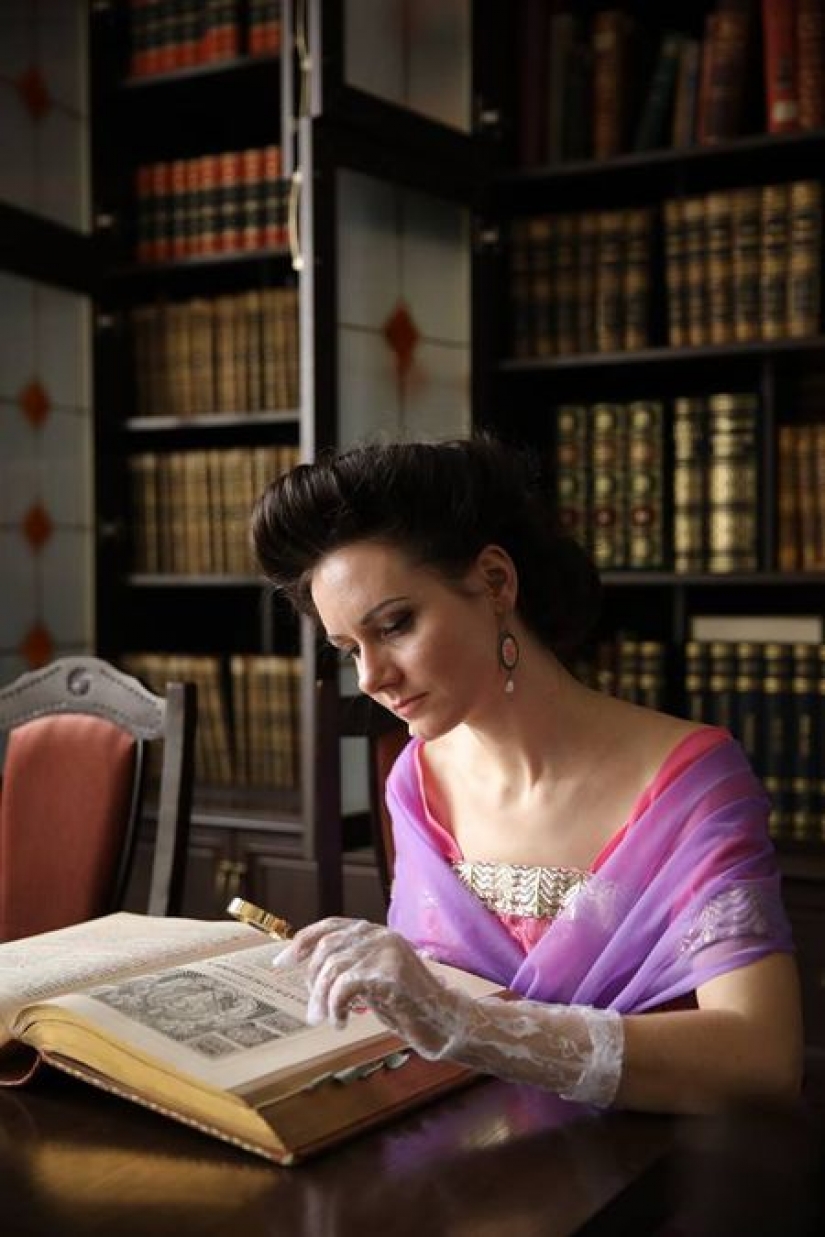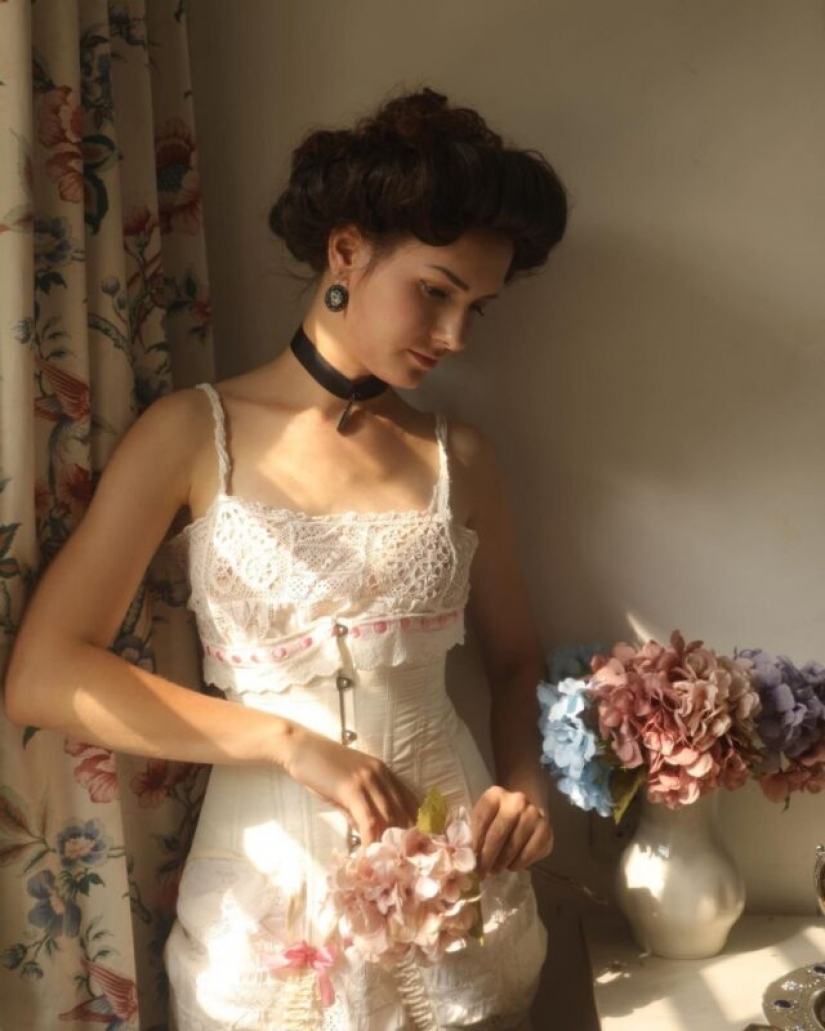 Most of all, Mila likes the Victorian era, namely its end, when women's clothing was already quite practical, but still retained the spirit of romanticism. She also likes the fact that in this short historical period, cosmetics were not held in high esteem and girls appreciated the natural complexion and the natural shape of the eyes and lips. She says that it was at the end of the 19th century that women looked "healthy and beautiful", refusing even lipstick.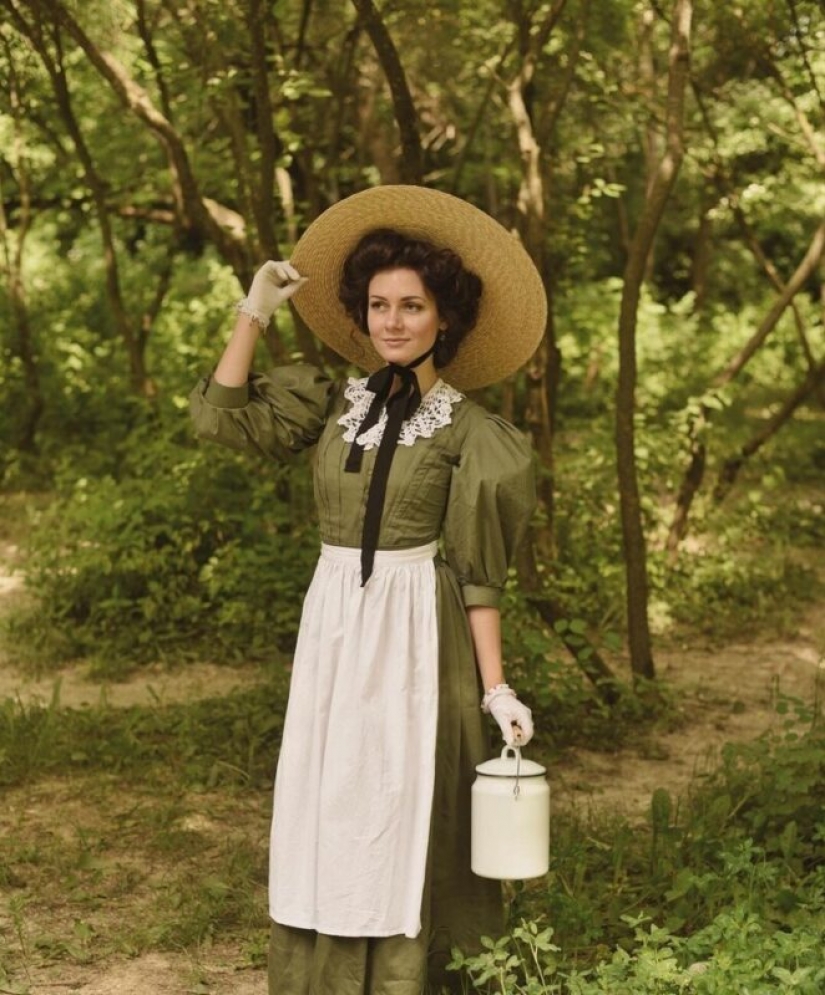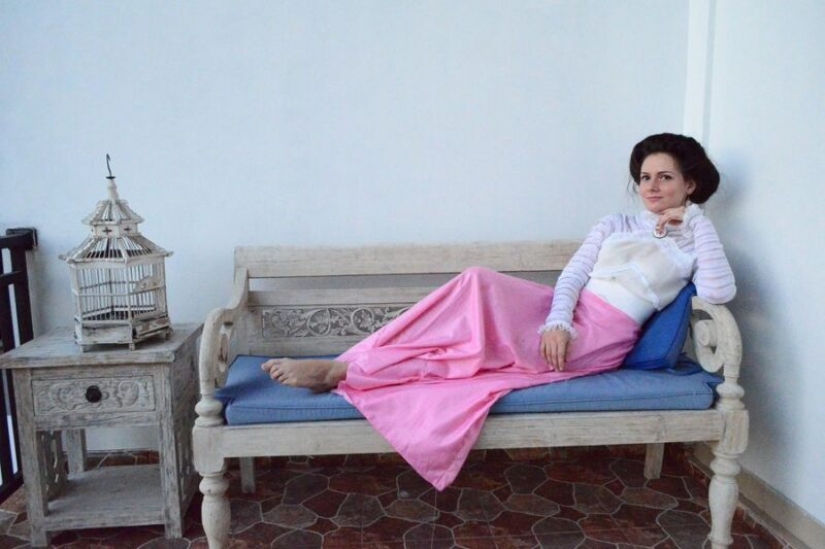 Mila Povoroznyuk herself tries to follow the fashion of the Victorian era in everything and even sometimes wears a real corset. This accessory is hardly comfortable, but the girl made it to order, so that it sat as naturally as possible. It took her quite a bit of time to get used to the unusual thing and now the corset does not cause her absolutely no discomfort.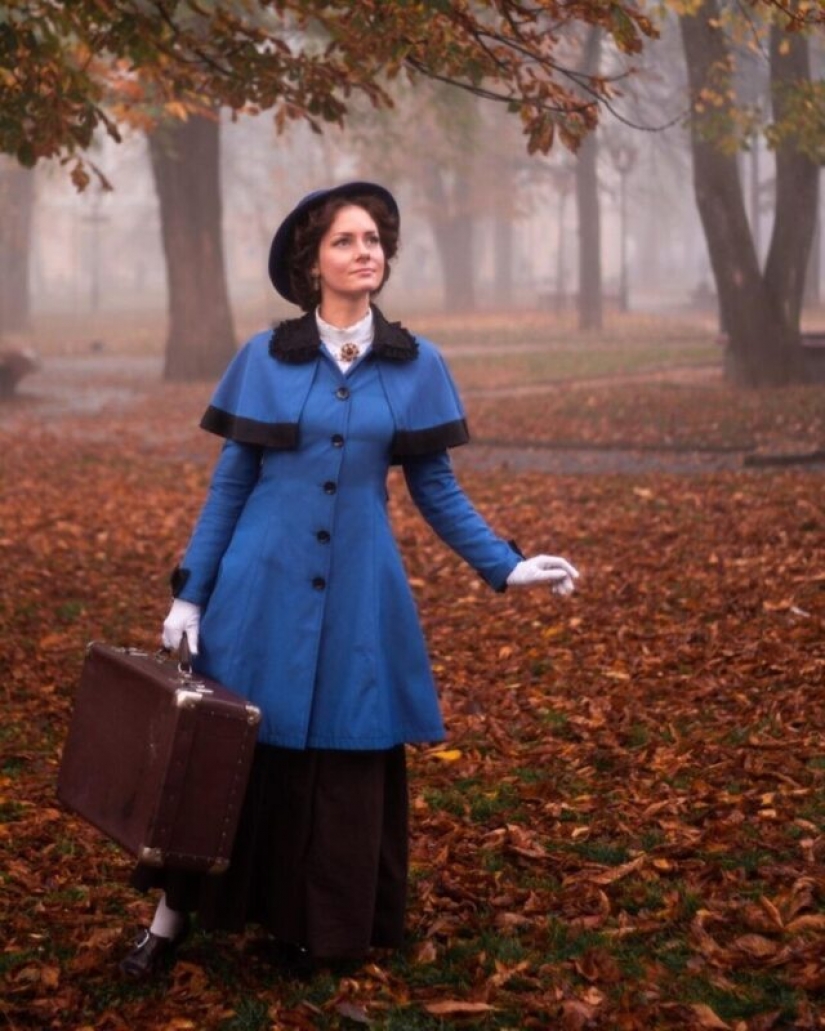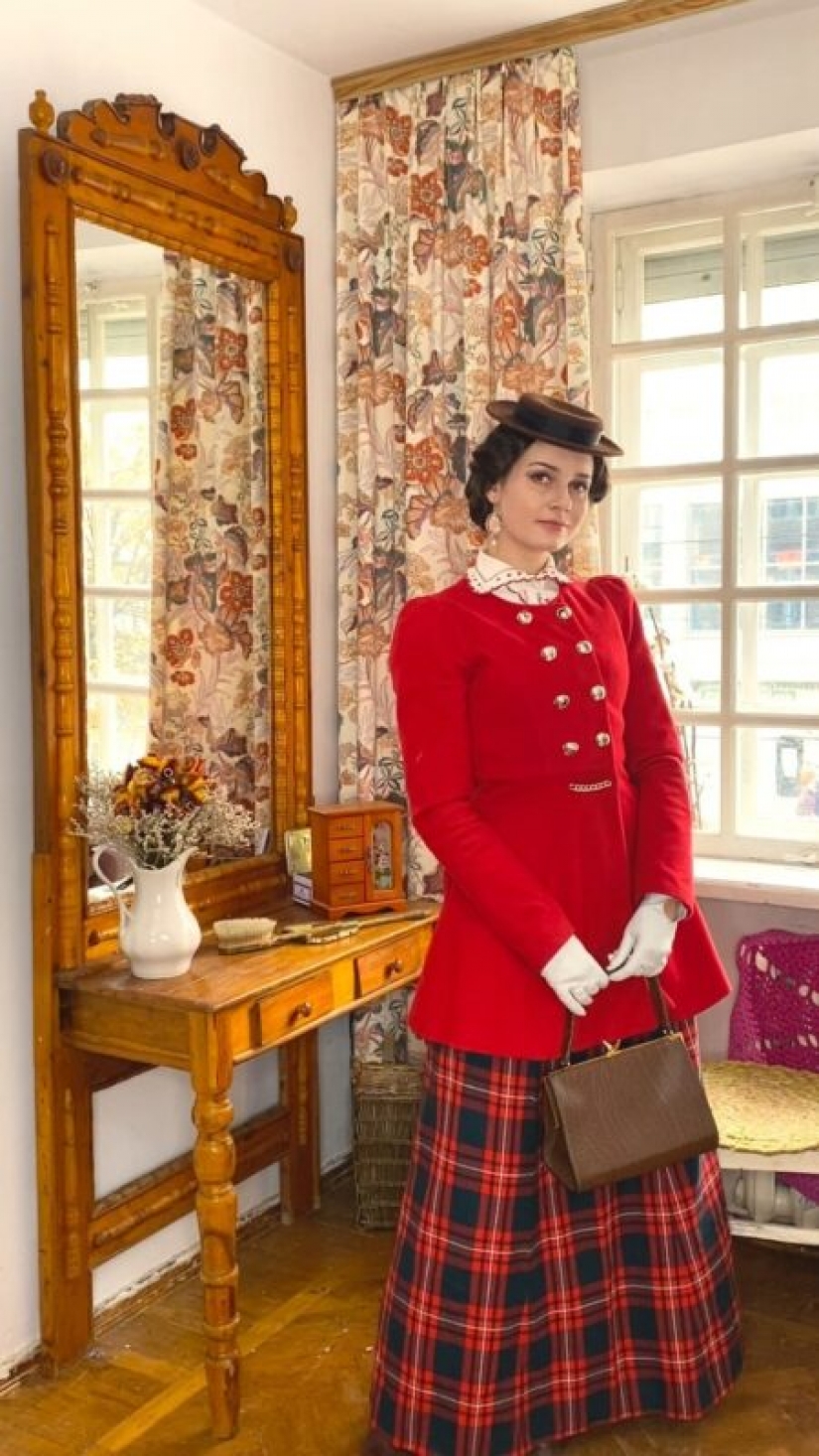 The lover of vintage clothing does not hide the fact that there are some disadvantages in her style. Long dresses and white stockings are not very suitable for our cities and quickly get dirty. Mila confided that she always carried a spare pair of white stockings with her, for various emergencies.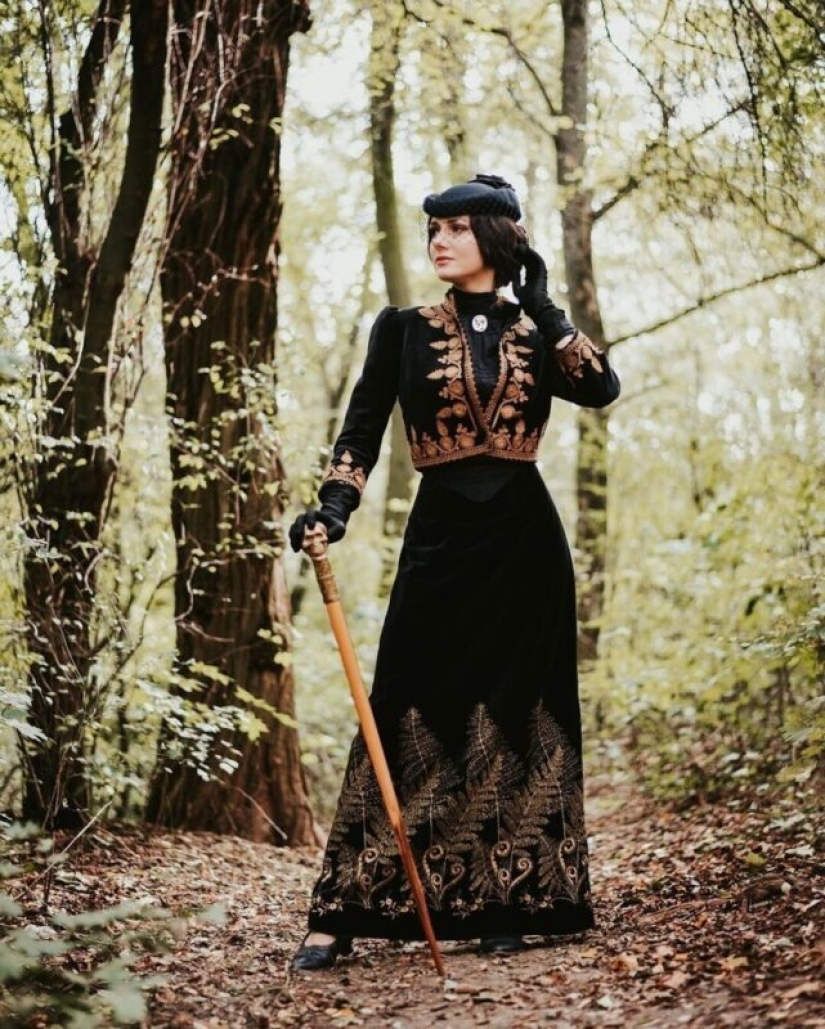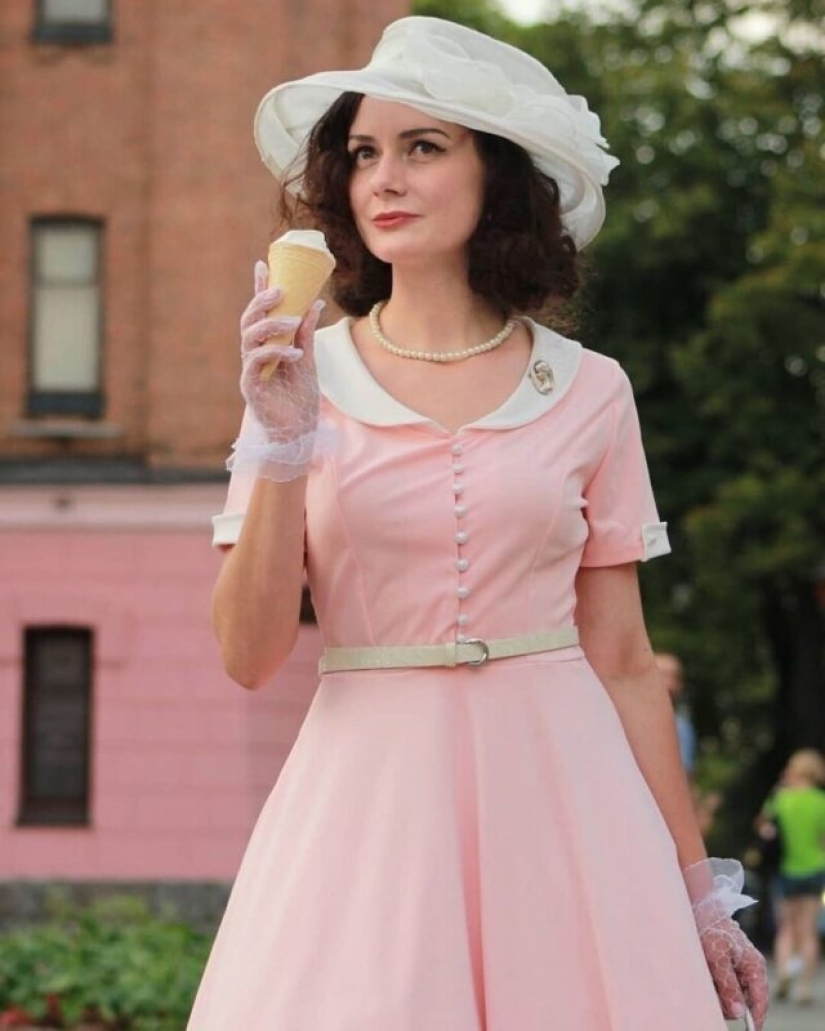 The vintage fashion enthusiast said that some clothes and shoes are found in second-hand stores, but most of the wardrobe has to be sewn independently. Mila communicates with people who have similar hobbies and they help each other with the search for special items and the selection of accessories. Flea markets also help out the girl, where sometimes you can find a real treasure.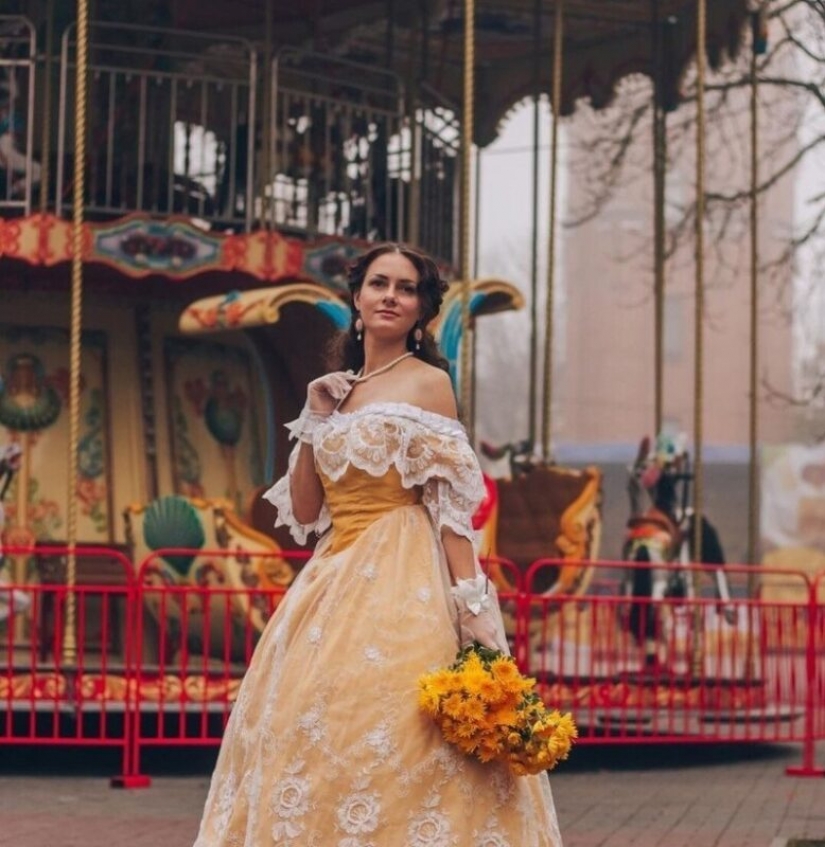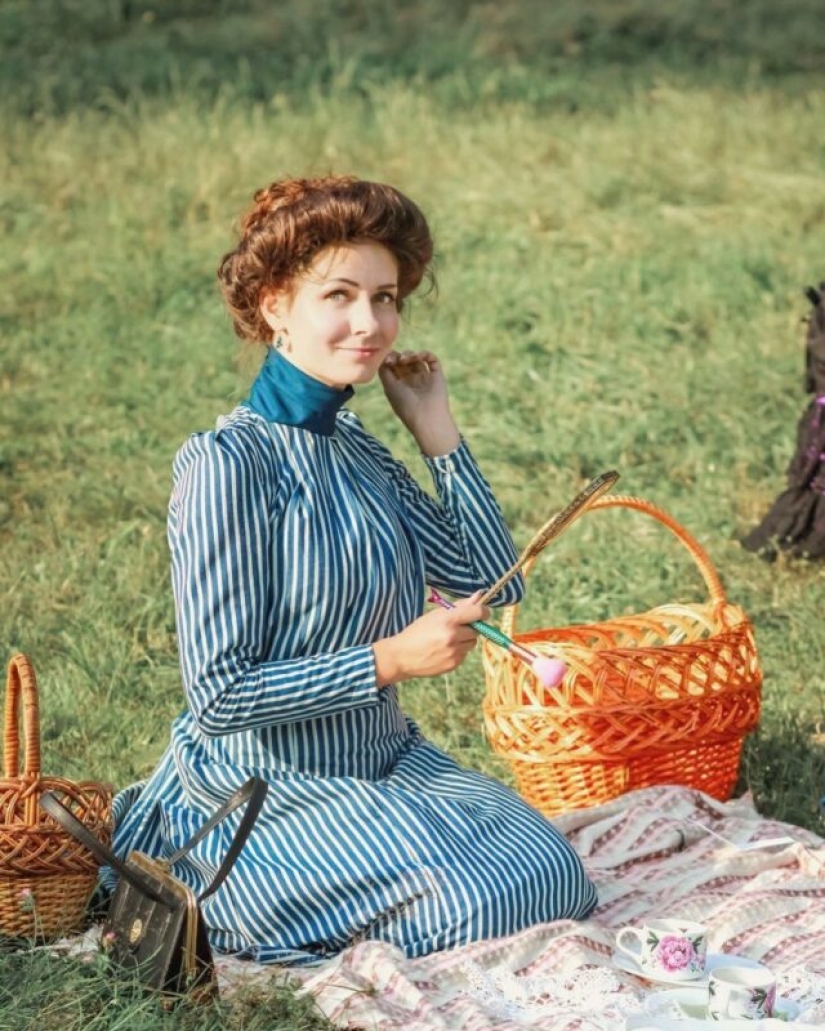 For two years now, Mila Povoroznyuk has been wearing old clothes as a casual outfit, but she doesn't like being called a reenactor. For herself, the girl came up with a special term — "vintage lady".
Keywords: Victorian era | Vintage | Historical reconstruction | Corset | Lady