In the 1950s, Marilyn Monroe, Richard Nixon, Salvador Dali, Sophia Loren and hundreds of other representatives of the world elite - politicians, scientists, actors — took part in the psychological study of photographer Philip Halsman.
The experimental field was named Jumpology. Halsman suggested that every celebrity could give up pretending and their public role if Philip persuaded them to jump up during the shooting. Halsman's Jump Book was not published for decades, until this gem of photography was revived thanks to the publishing house Damiani.
For six years, the popular New York photographer, whose pictures often graced the covers of LIFE magazine, at the end of each portrait shoot asked his models to jump as high as possible. Philip photographed the moment of the jump using a flash.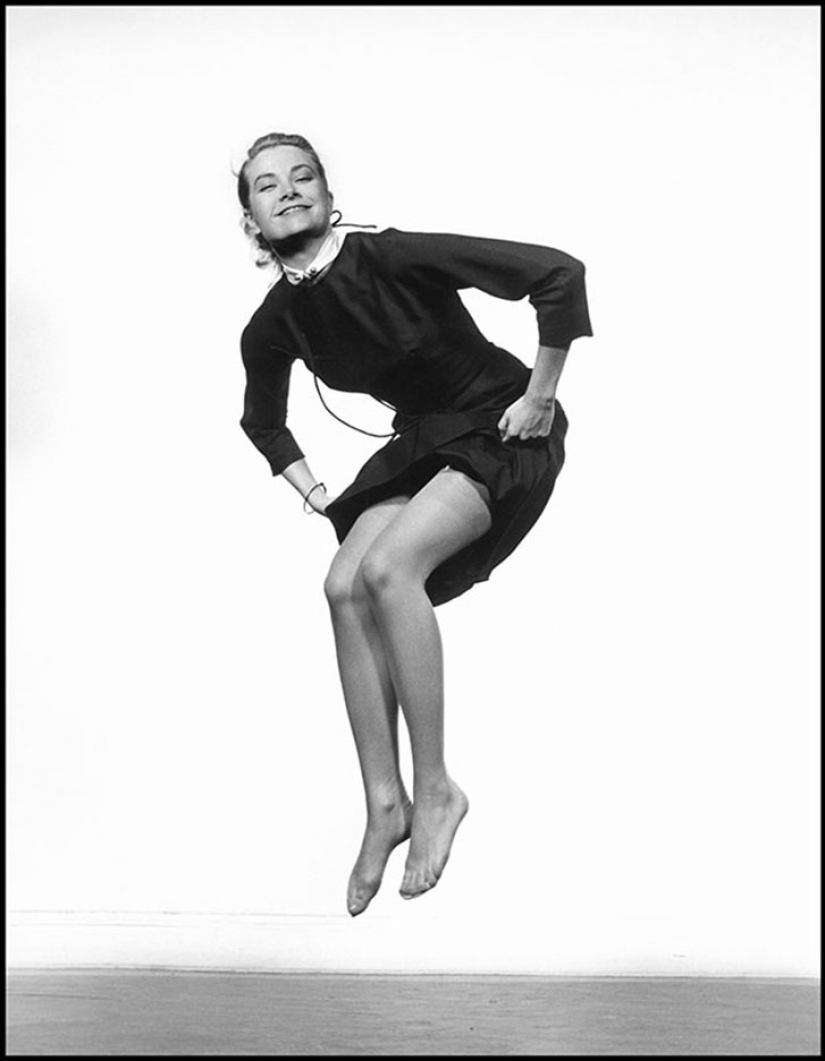 Actress Grace Kelly.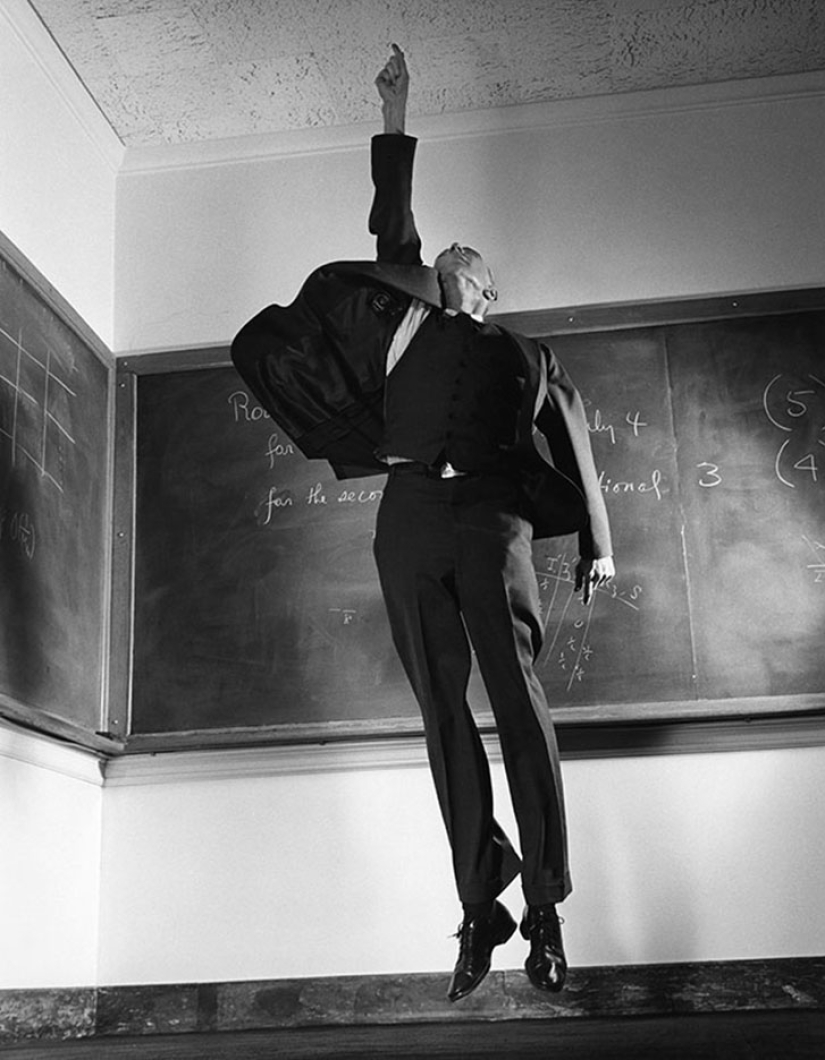 American physicist Robert Oppenheimer.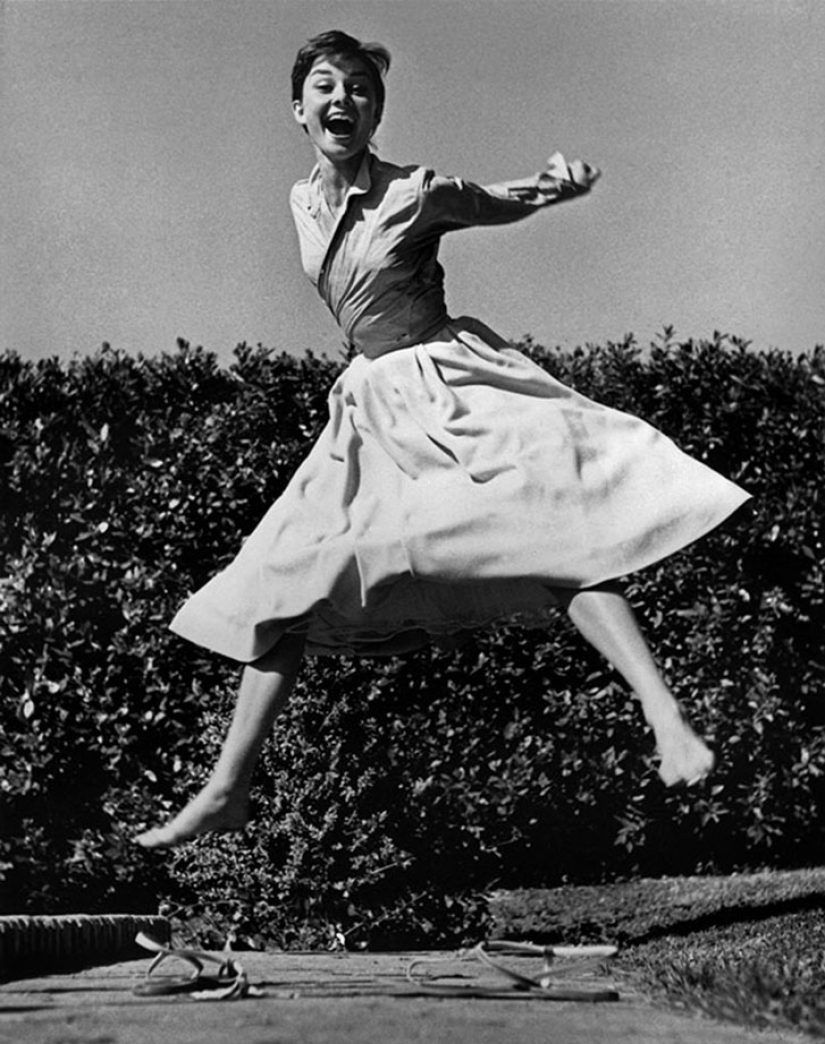 Actress Audrey Hepburn.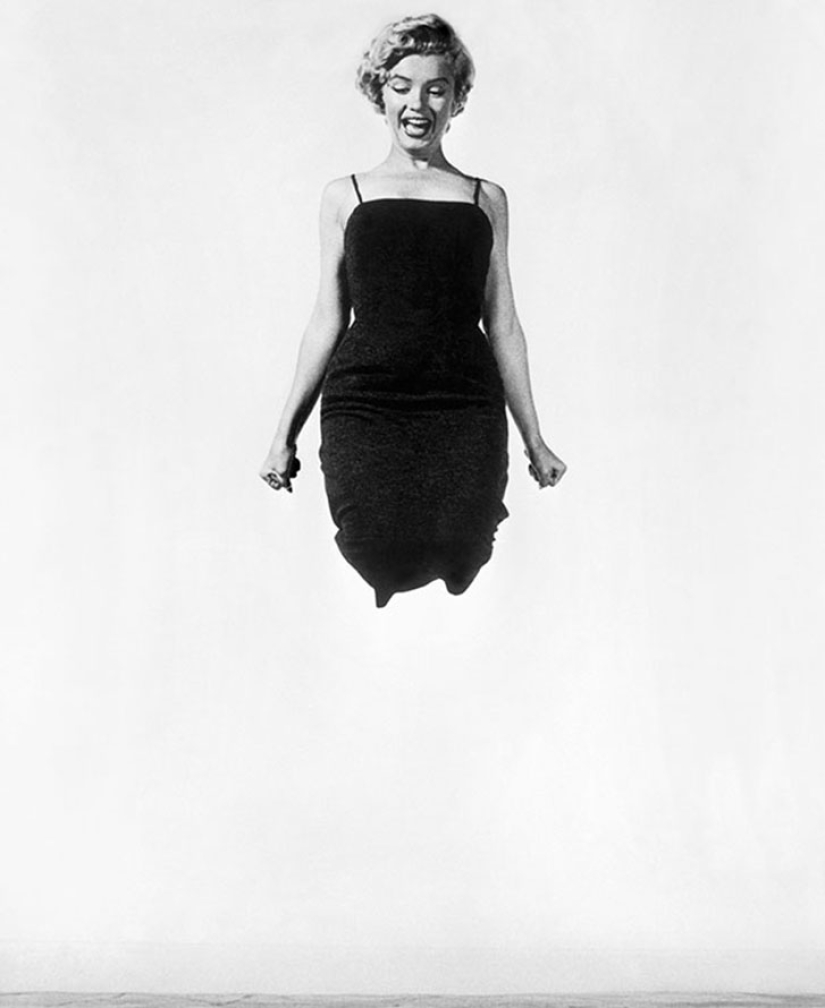 Actress and model Marilyn Monroe.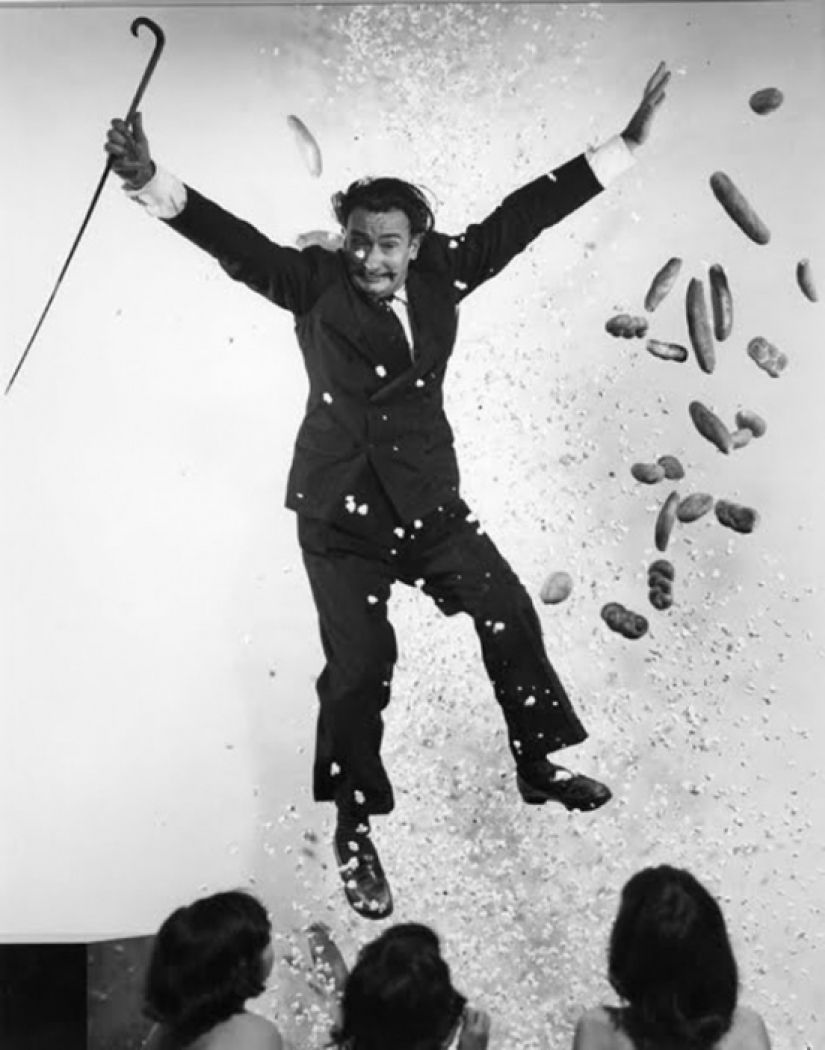 Artist Salvador Dali.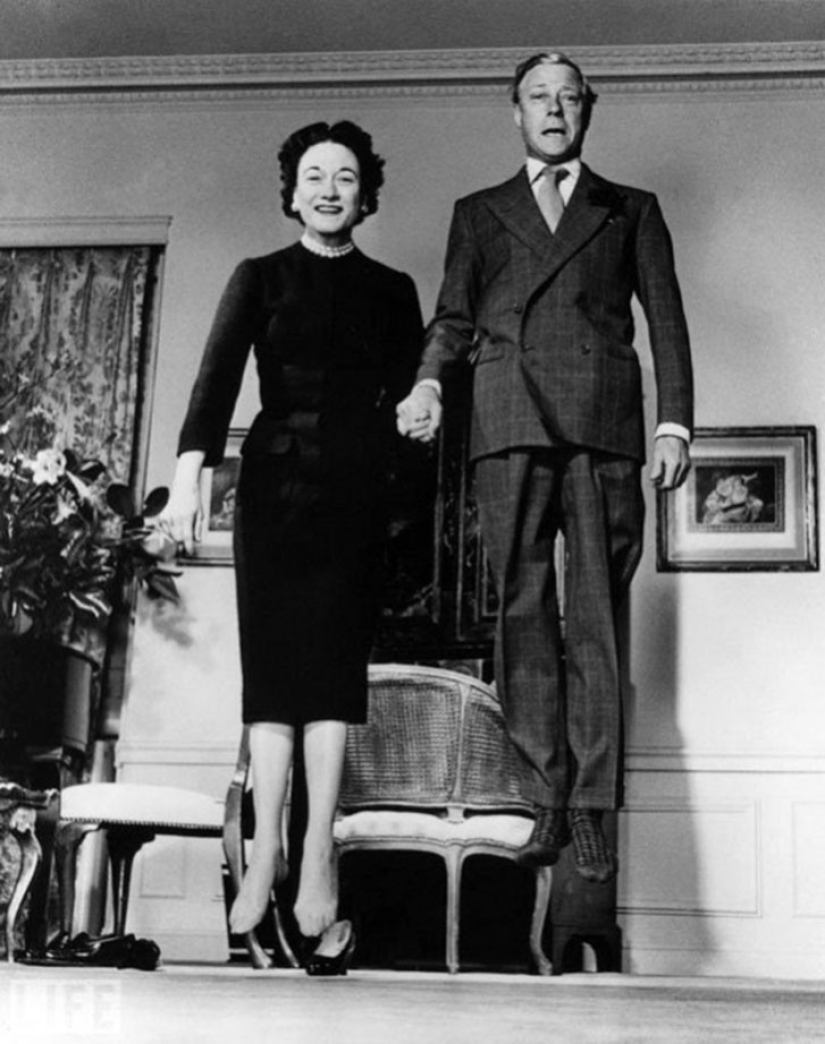 The Duke and Duchess of Windsor.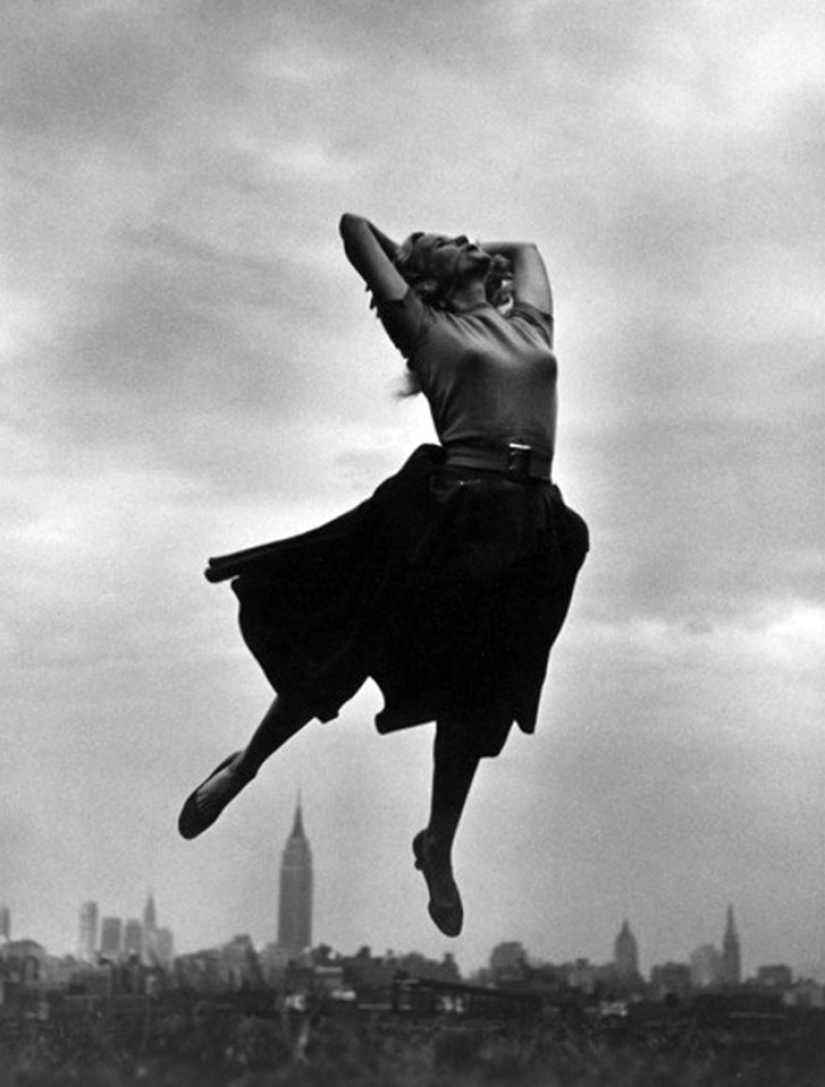 American actress Eva Marie Saint.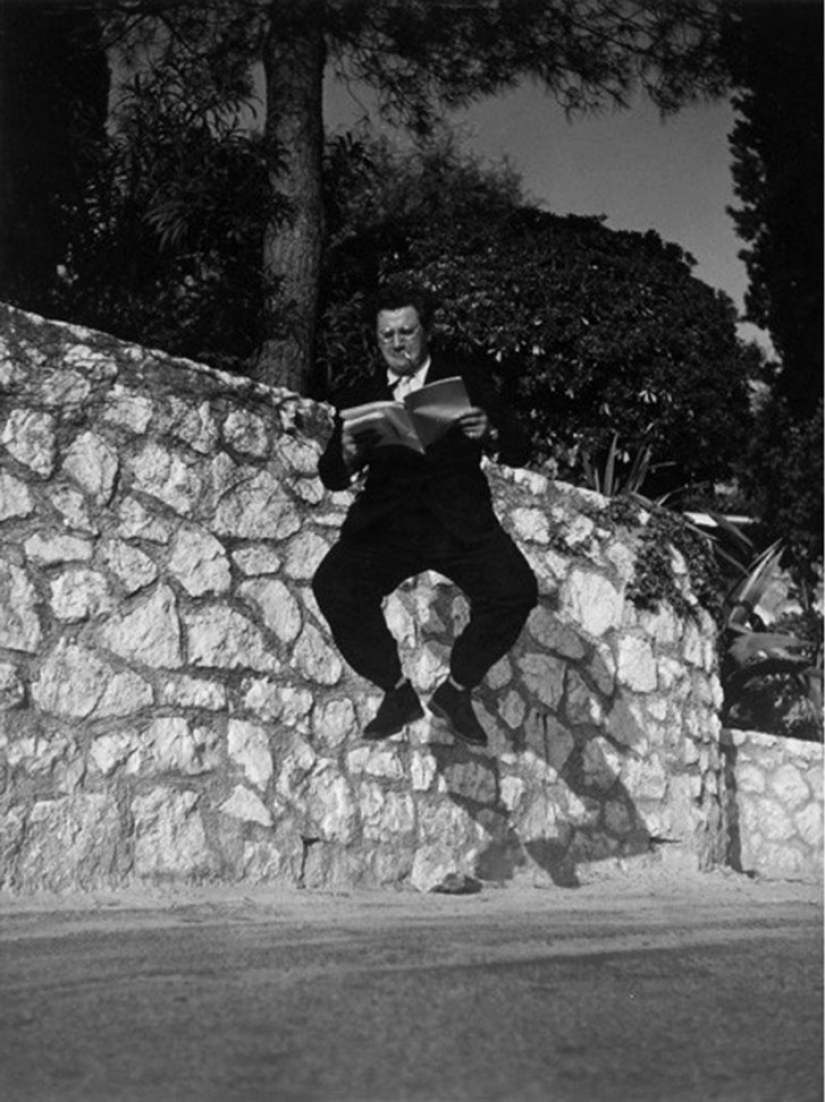 British theater and film actor Sir Peter Ustinov.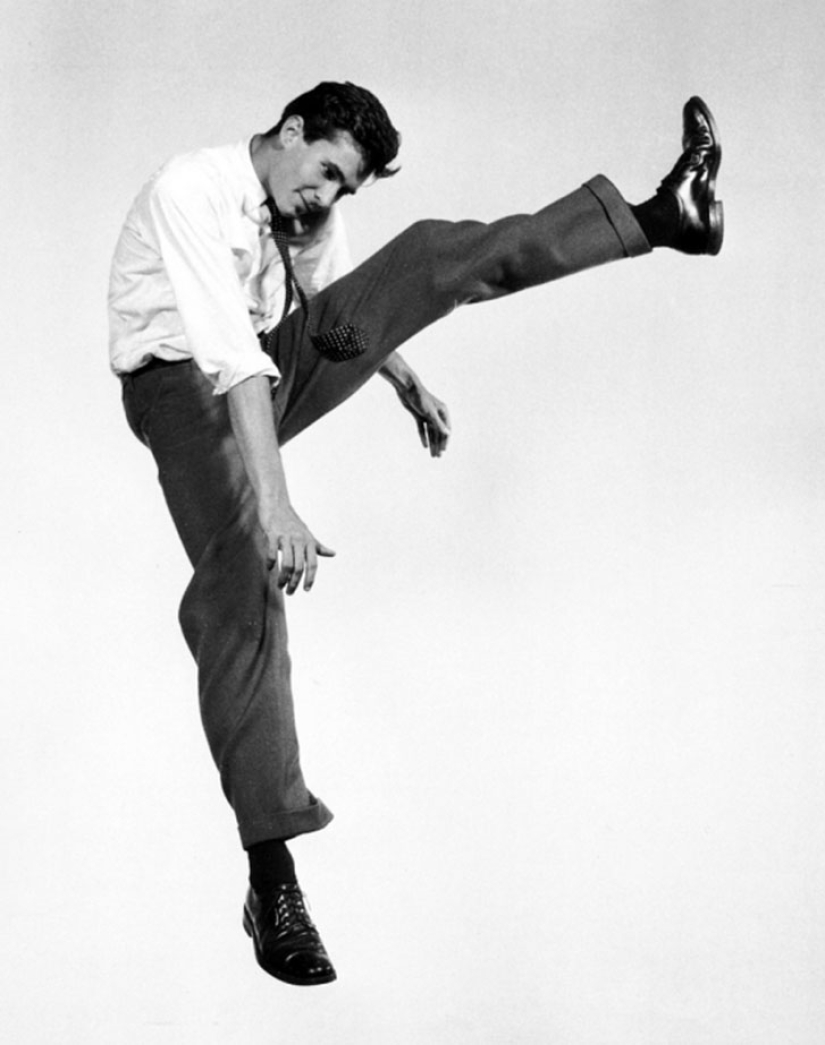 Anthony Perkins, American actor.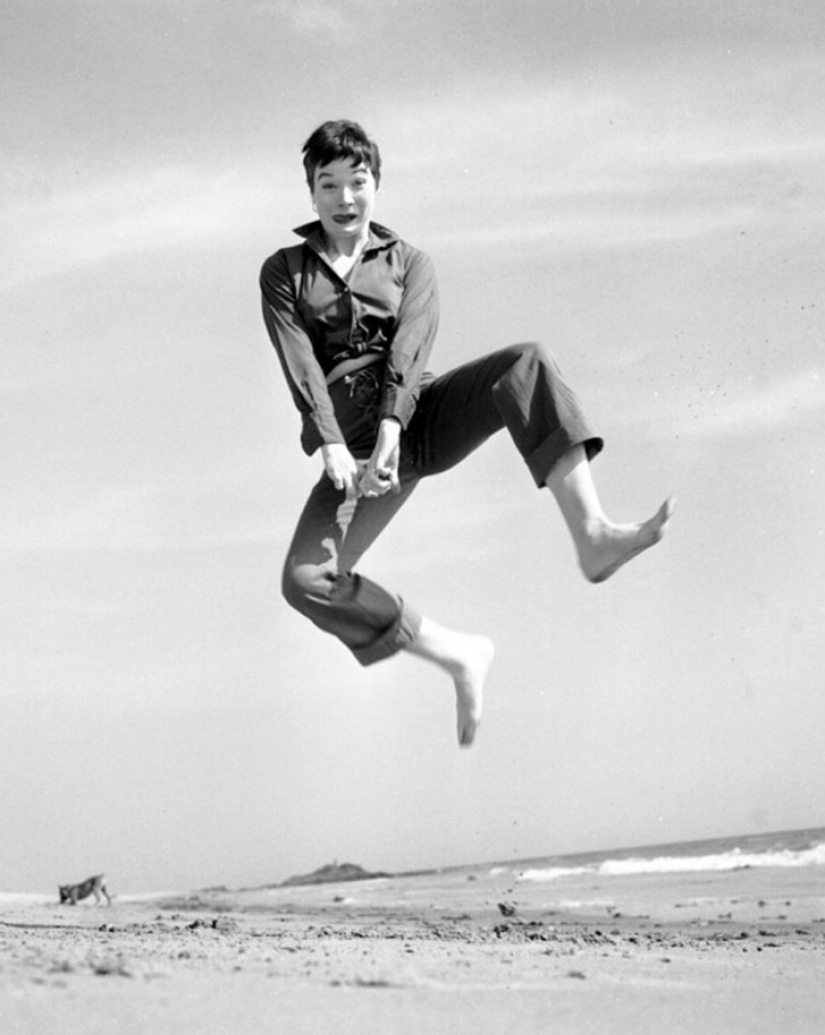 Actress and writer Shirley MacLaine.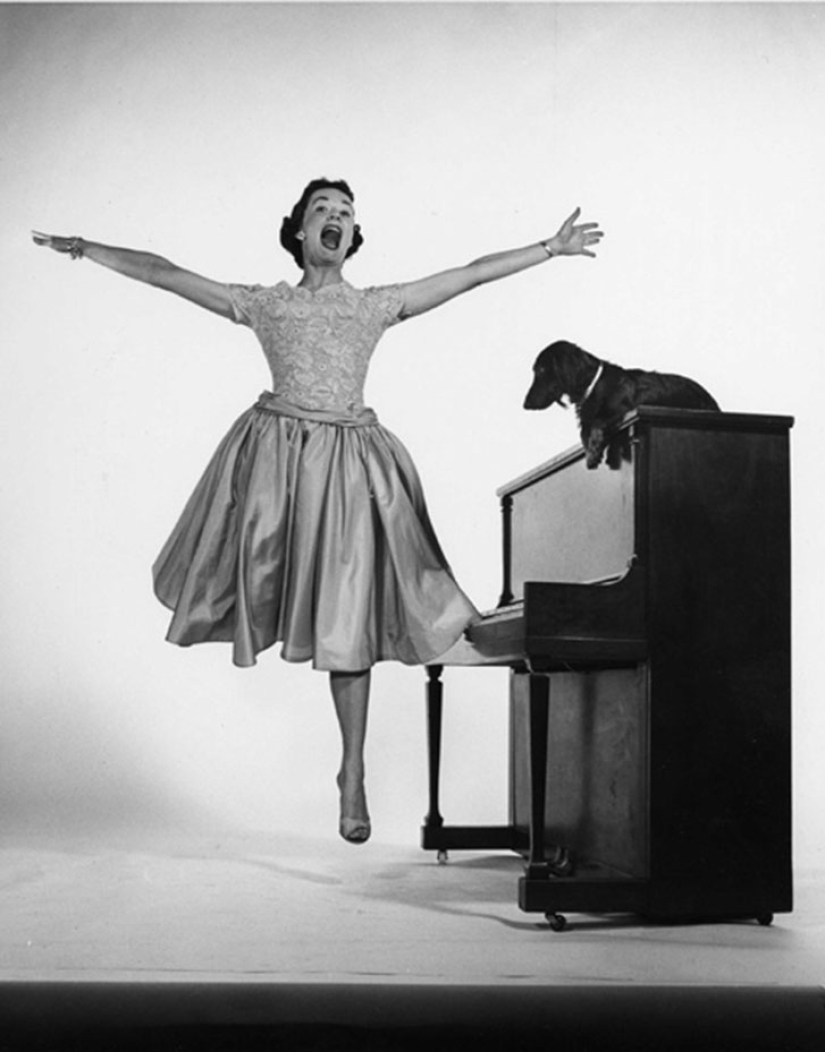 Singer Gisele Mackenzie.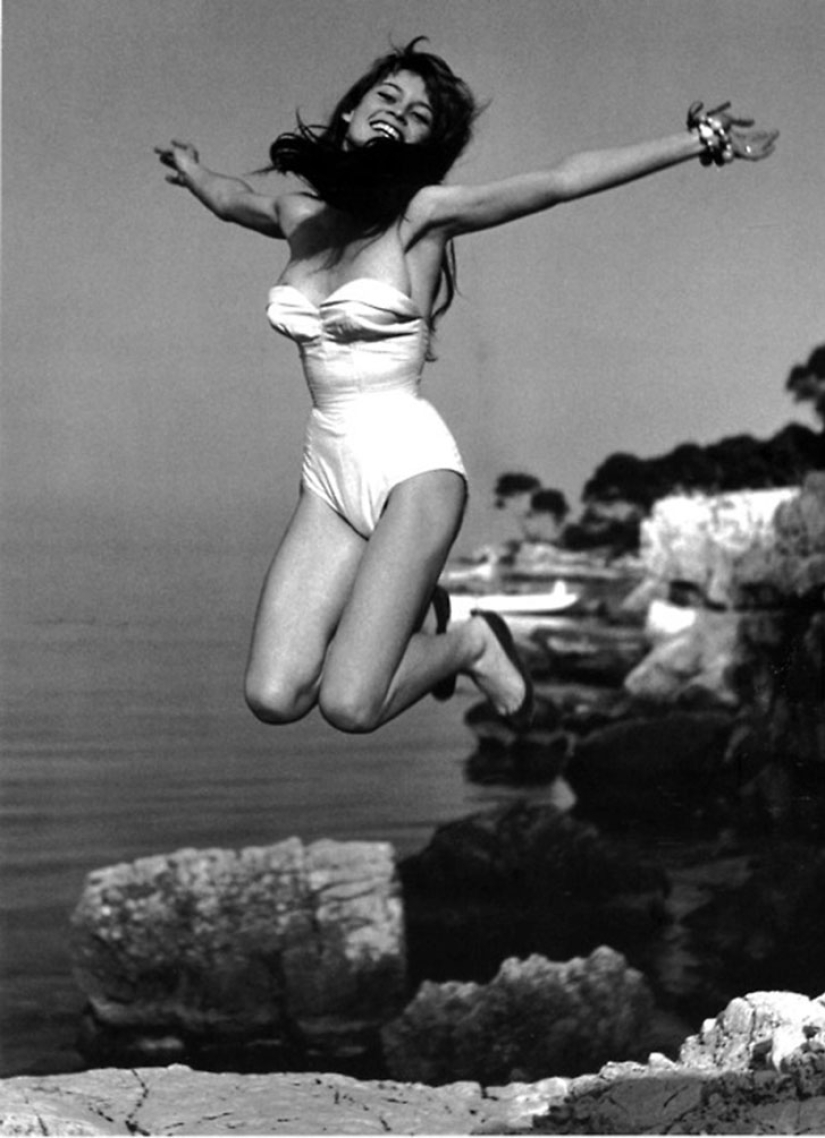 Actress Brigitte Bardot.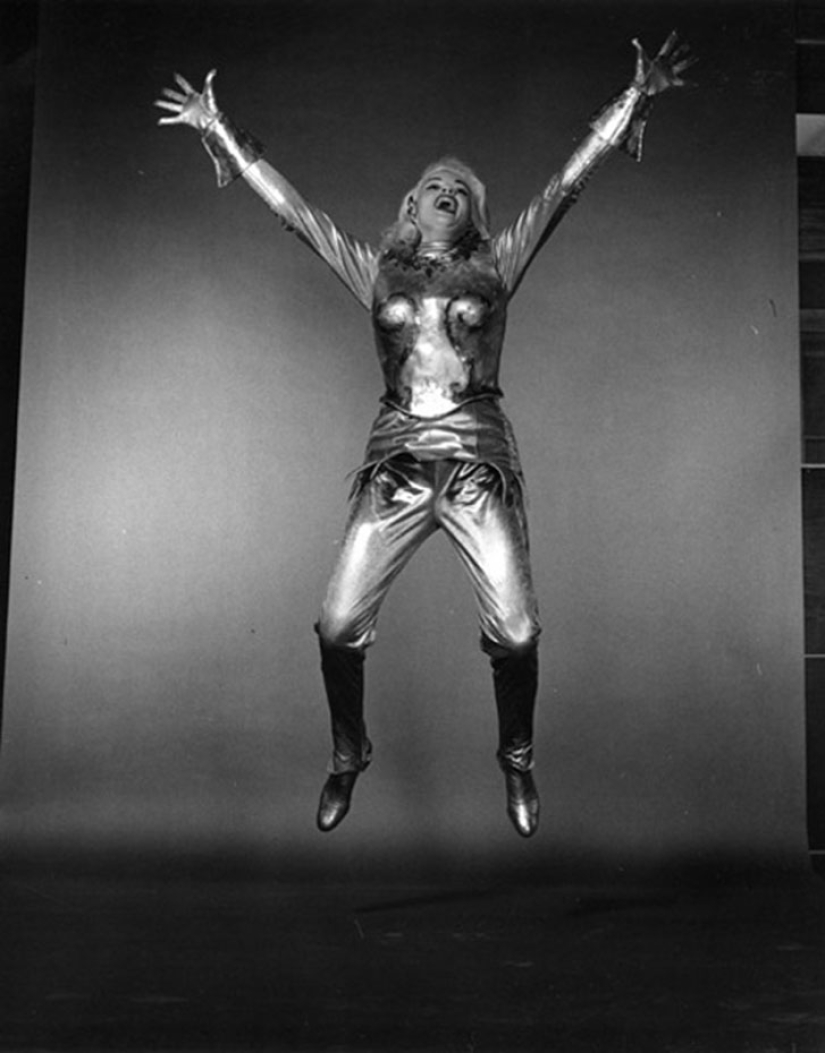 Movie actress Jane Mansfield.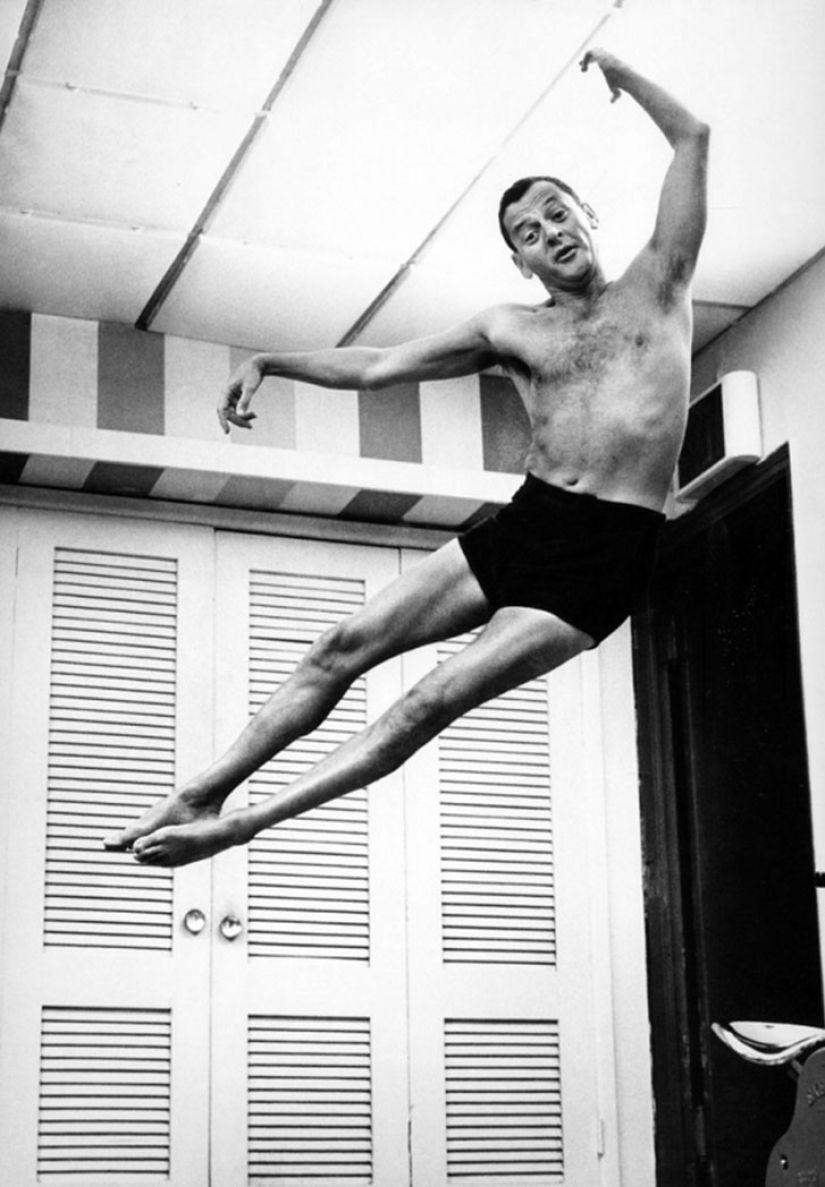 Singer, actor and showman Frank Sinatra.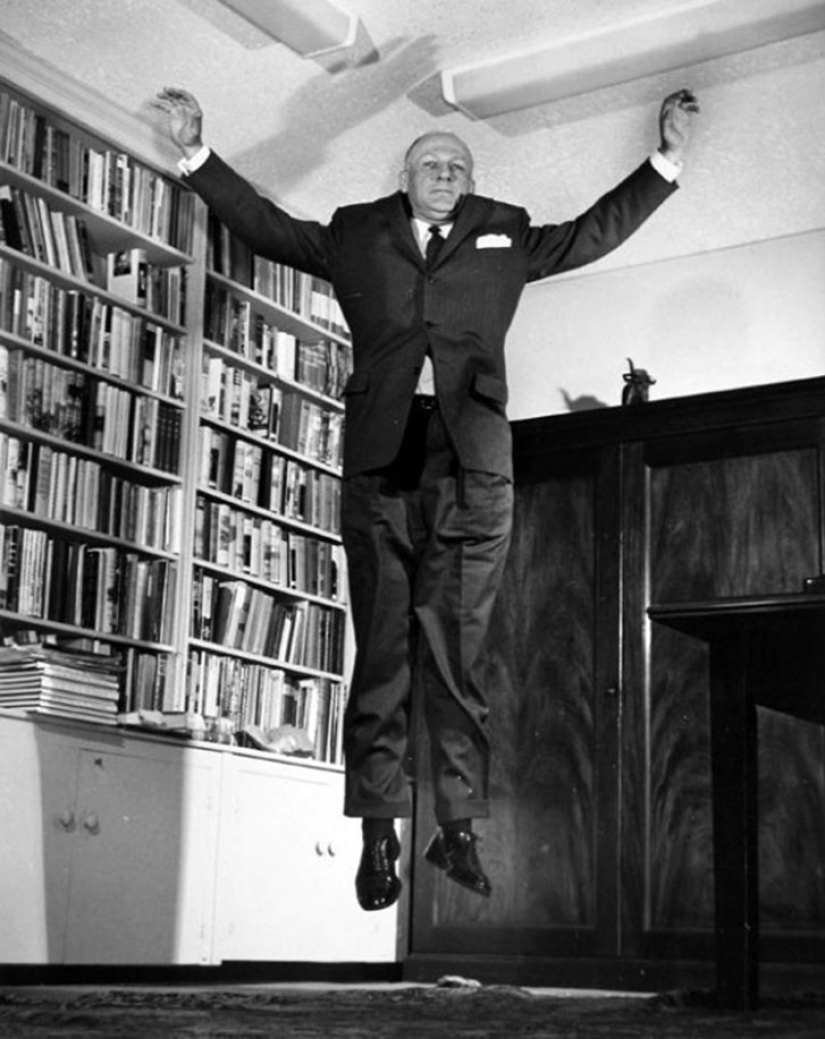 Walter Fries — German officer, participant of the First and World War II, General of tank troops, Knight of the Knight's Cross.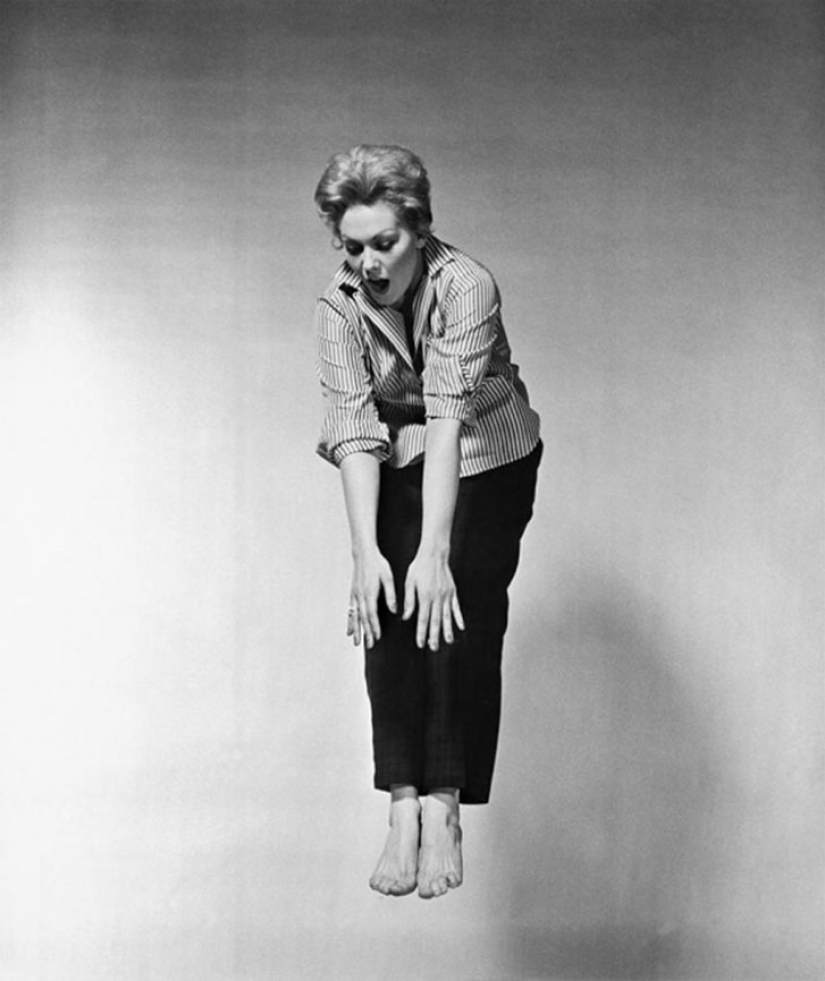 Actress Kim Novak.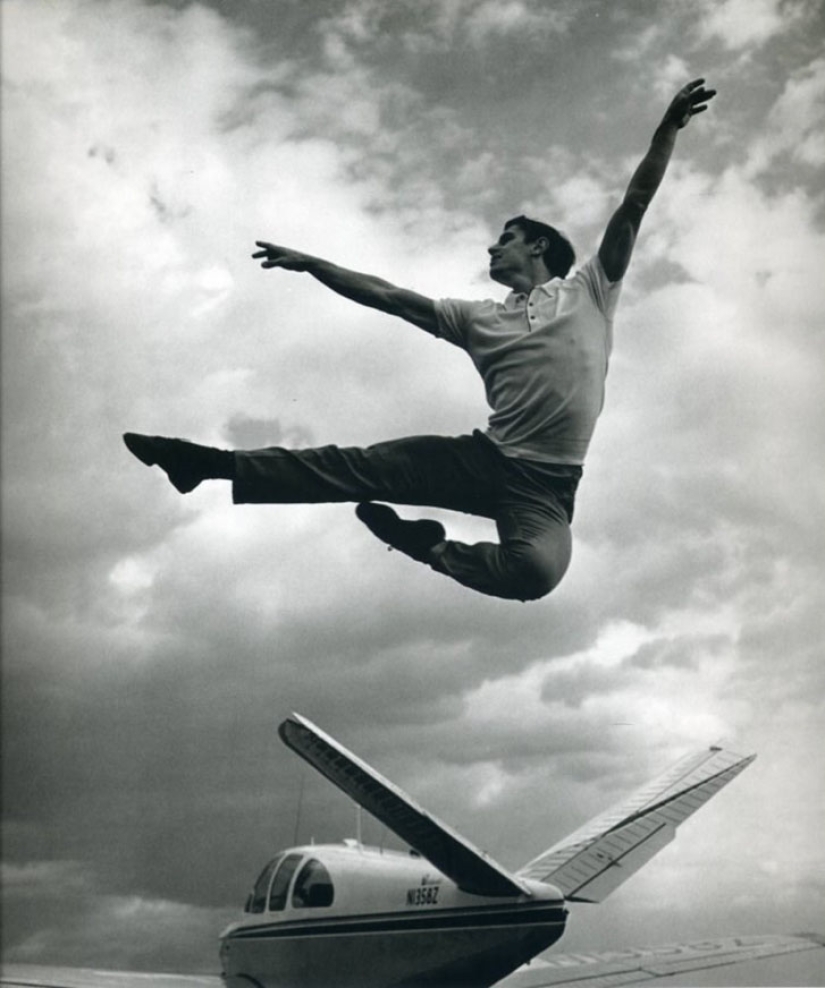 Dancer Edward Vilella.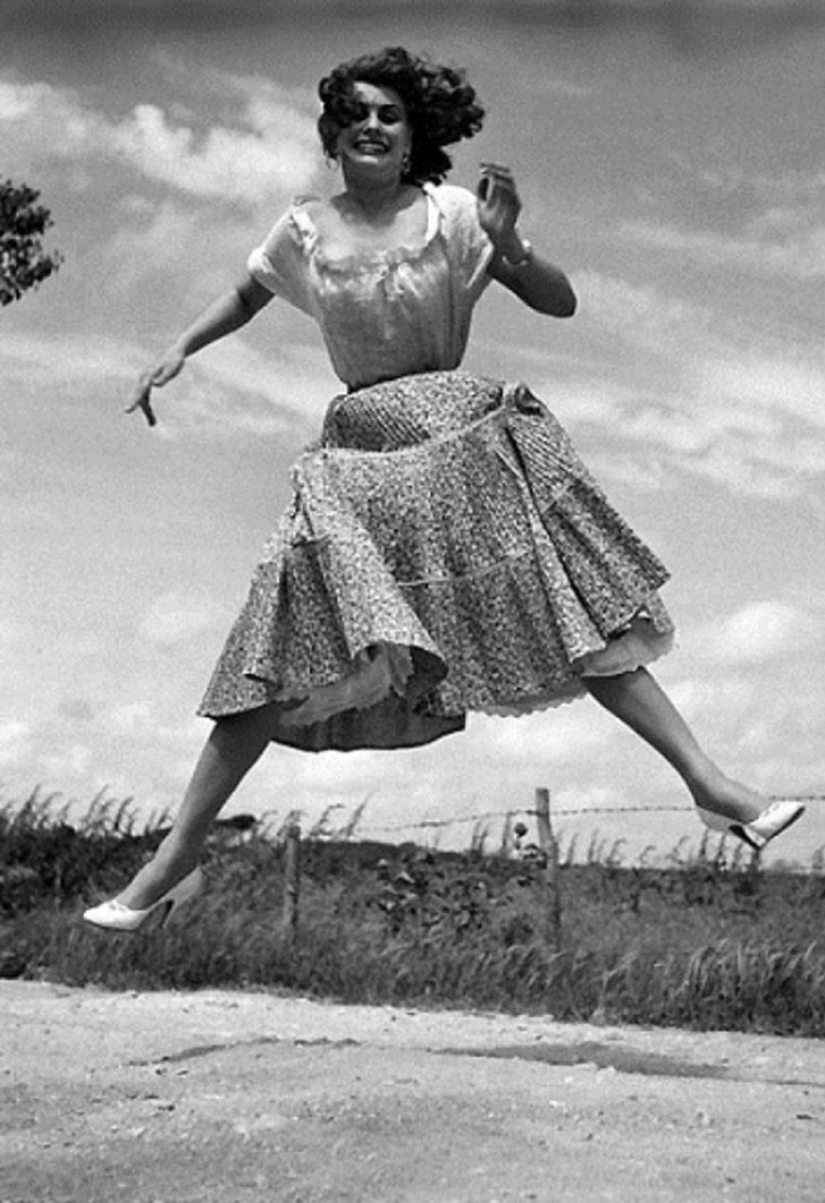 Italian actress and singer Sophia Loren.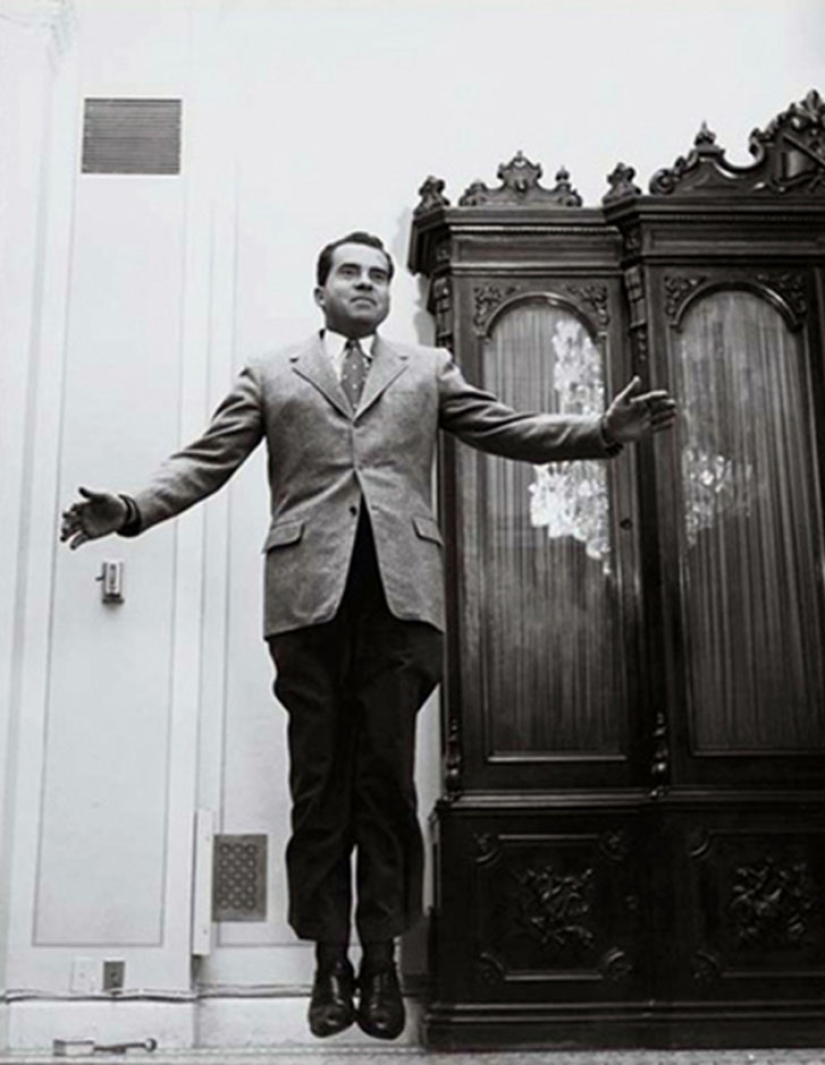 Richard Nixon is the 37th President of the United States.
Keywords: Jumping | Retro | Photography | B/w