Windsors, Severns, Phillips - Elizabeth II has a large and restless family, which either pleases or upsets the British sovereign: they fly out of a prestigious school, get married and divorced, get into the pages of the yellow press ... For the whole world, the queen is a high-born and noble person, but for her children, grandchildren and great-grandchildren, she is a beloved grandmother. They patiently stand in a long line of contenders for the throne, but, of course, wish Her Majesty health and longevity. We have collected photographs of those whom Elizabeth II instructed and nurtured in her free time on the throne.
(Total 16 photos)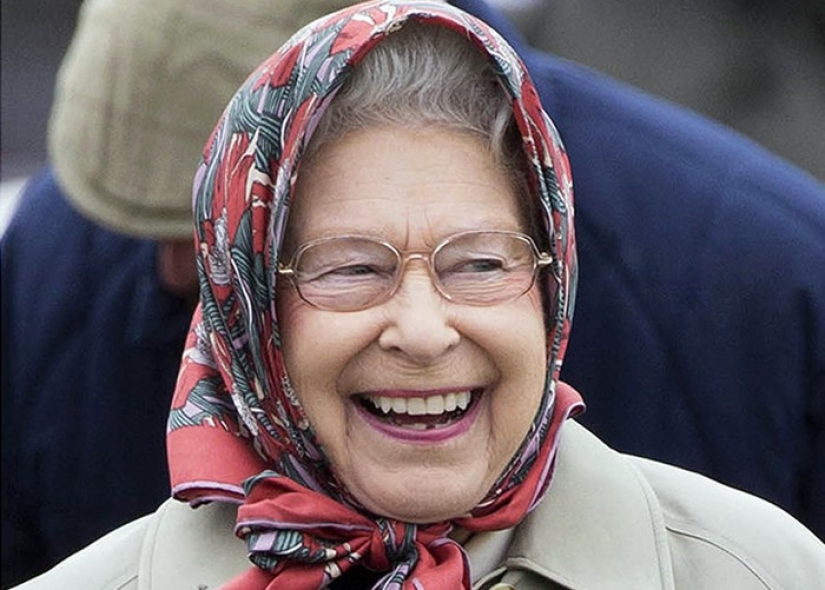 Source: lenta.ru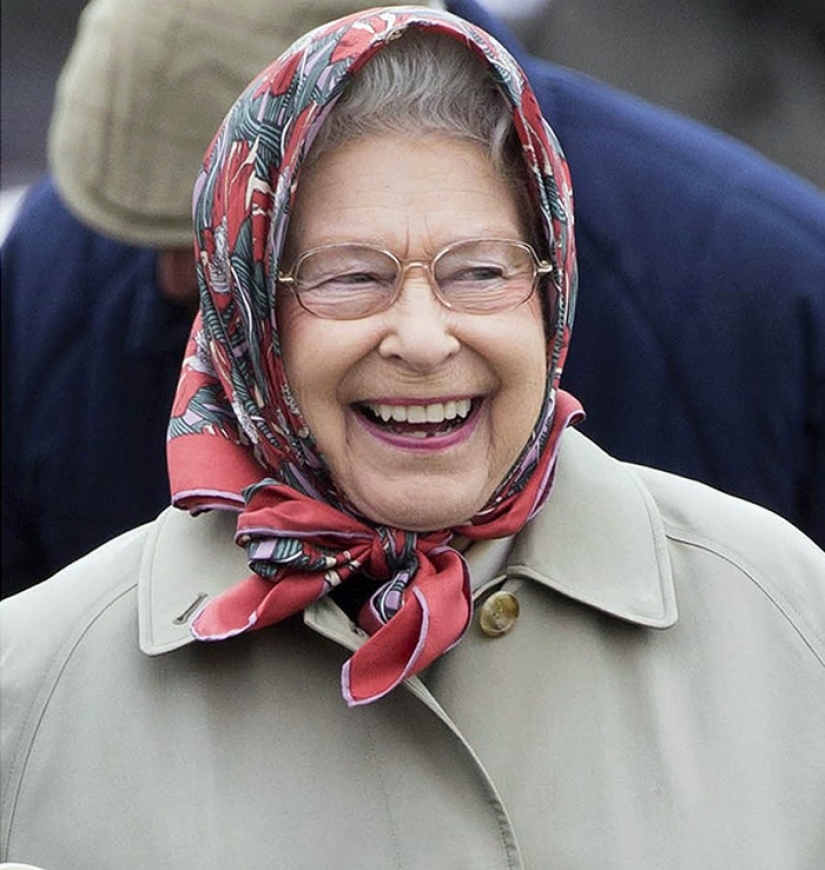 1. The future Queen Elizabeth II got married at 21. By the way, according to some historical evidence, for love. Her chosen one was 26-year-old Philip Mountbatten, an officer in the British Navy, a member of the Greek and Danish royal families and great-great-grandson of Queen Victoria. They met in 1934. This union laid the foundation for a large family.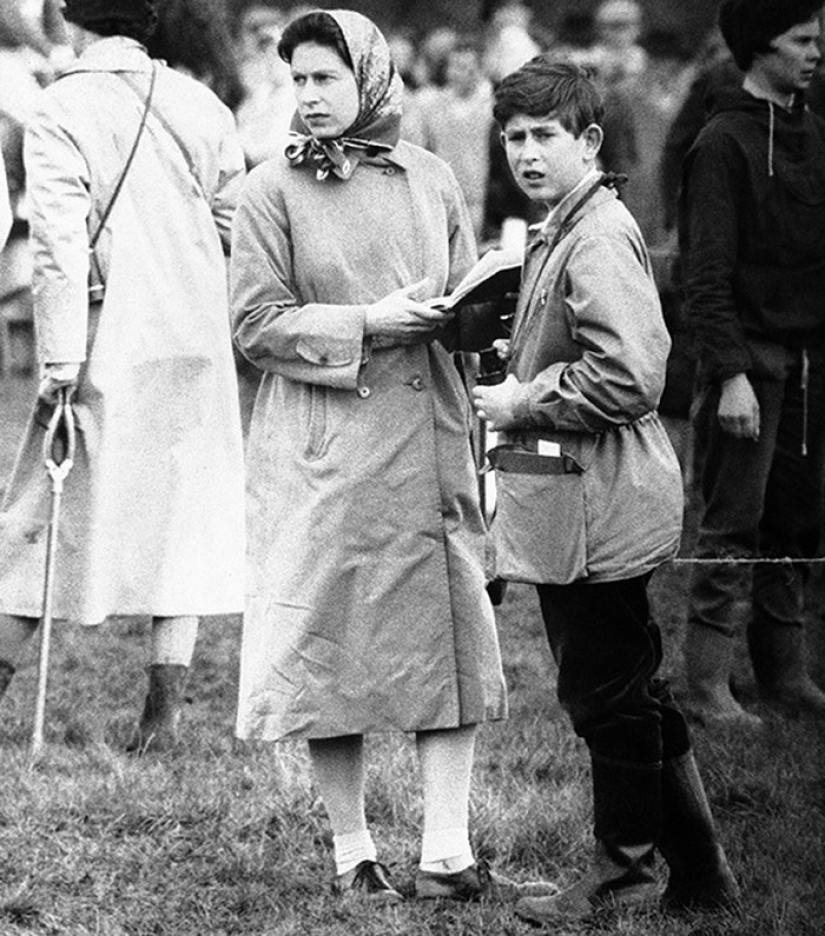 2. Elizabeth II and Charles, Prince of Wales, 1961
A year after the wedding, in 1948, the eldest son, Prince Charles, was born to Elizabeth and Philip. They say that when Elizabeth gave birth to her first child, she immediately said: her plans are to be a mother, not a nanny. But sometimes inspiration came to her, and she contributed to education in the form of slaps on the royal backside.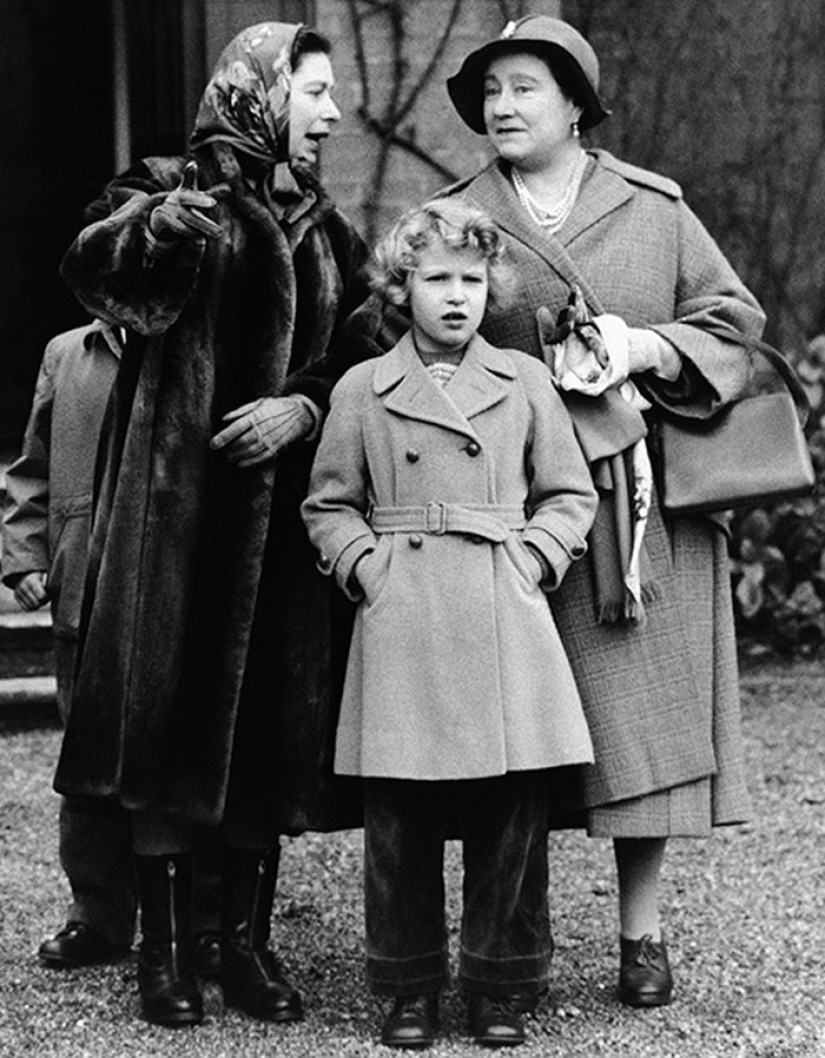 3. On August 15, 1950, Elizabeth gave birth to a daughter, Princess Anne (photo 1958)
He is currently in twelfth place on the list of heirs to the throne.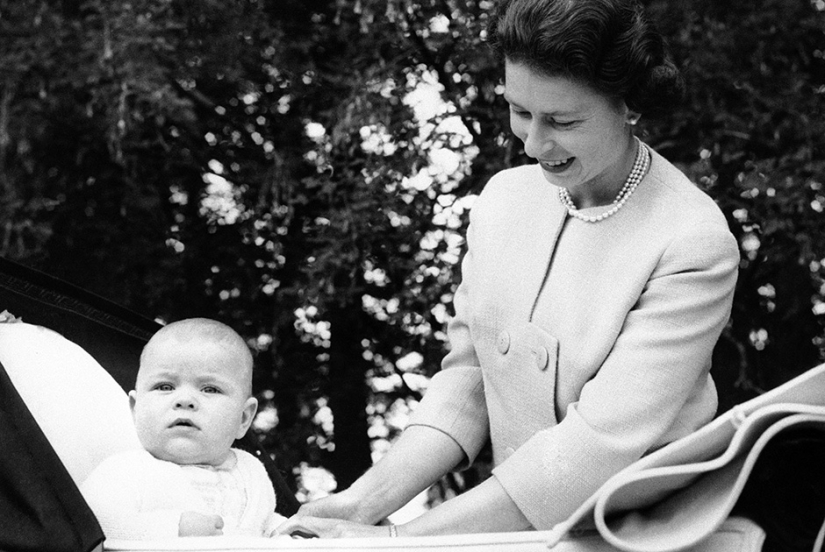 4. In 1960, the Queen had a second son, Prince Andrew (Duke of York)
He is sixth in line to the British throne.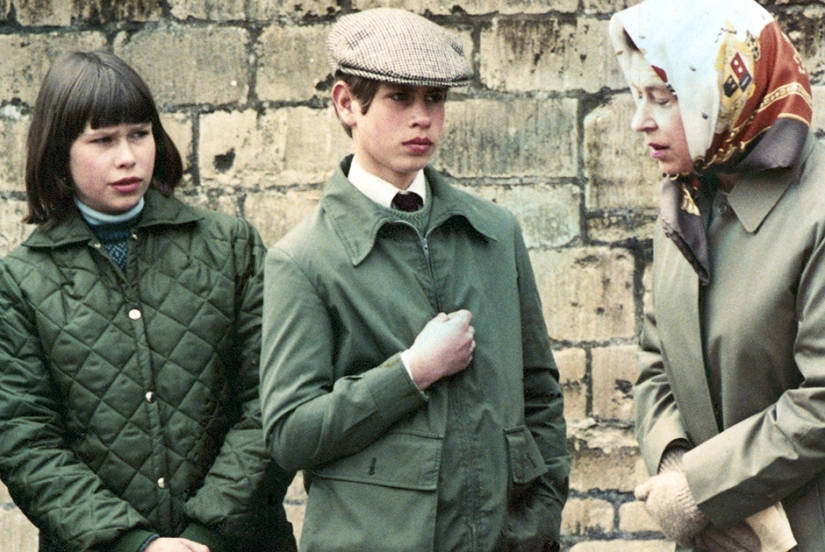 5. In 1964, the third son was born - Prince Edward, Earl of Wessex (pictured in 1978, he is with his cousin Lady Sarah)
In the line of succession to the British throne, Edward is ninth, after his older brothers and their descendants.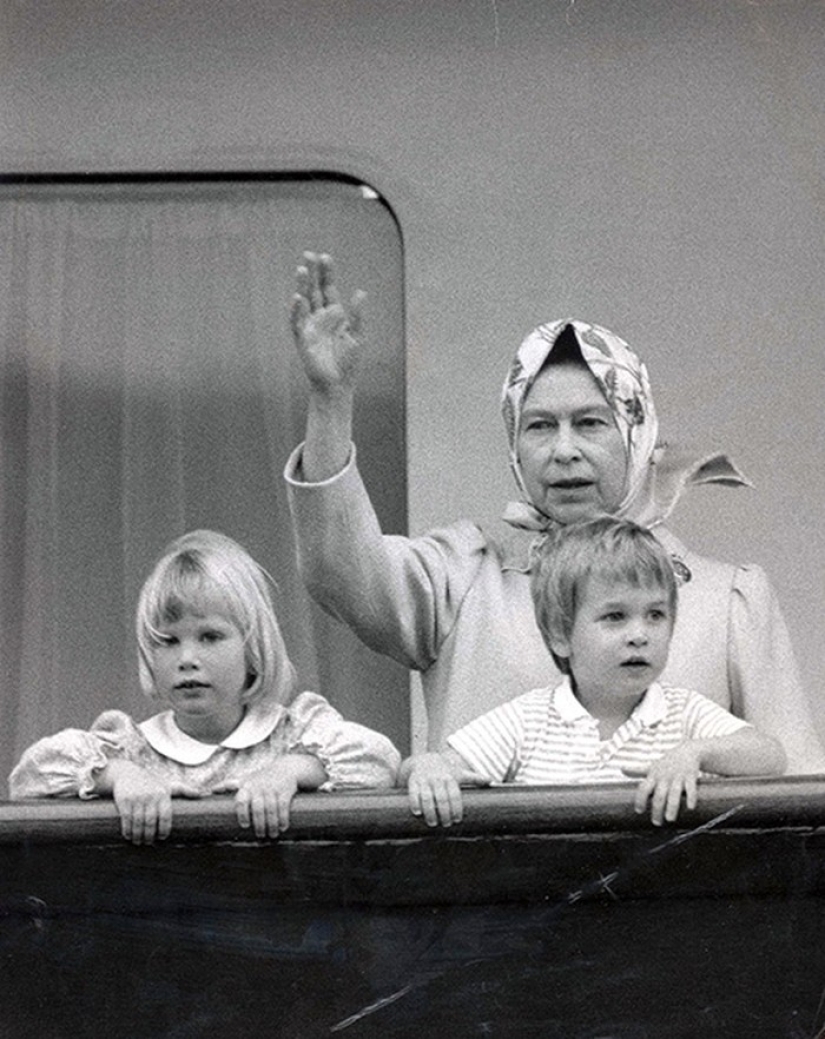 6. On board the yacht, 1985
The first granddaughter, Zara Phillips (left), was given to Elizabeth by her daughter Anna on May 15, 1981. Grandson, Prince William, now the Duke of Cambridge, was born June 21, 1982 to Prince Charles and Diana Spencer.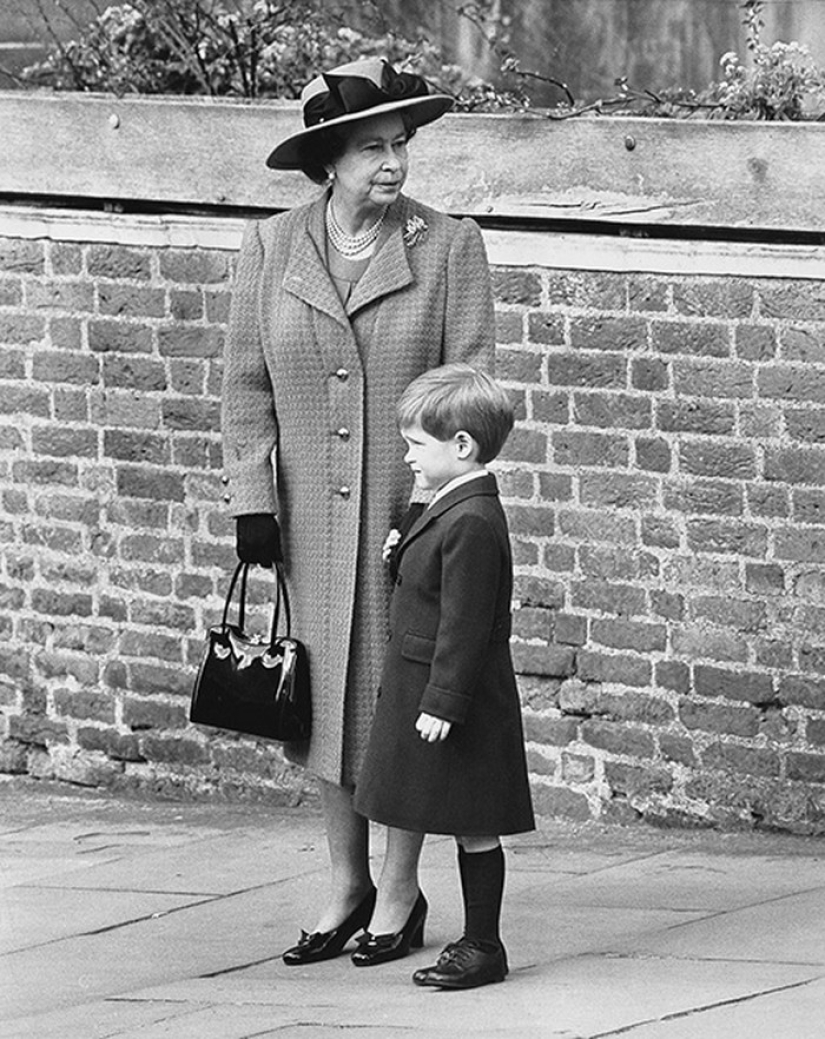 7. Prince Henry of Wales, second son of Charles and Diana, born September 15, 1984
Not listening to the conservative advice of Elizabeth II, Princess Diana insisted that her children do not study in isolation, but go to a school where they could communicate with their peers.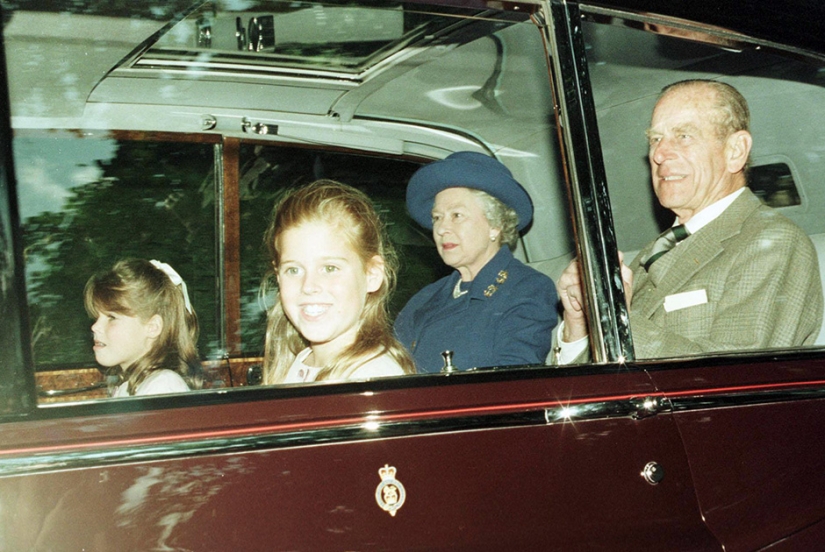 8. Princess Beatrice of York and Princess Eugenie of York (Prince Andrew's daughters)
Beatrice is the seventh in the line of succession to the throne of sixteen independent states, her younger sister Eugenia is the eighth. Girls do not perform any official or special royal duties. They love fashion shows and fun parties. Queen Elizabeth II issued a stern warning to all her grandchildren about the abuse of visits to overpriced London nightclubs, but Beatrice and Eugenia calmly ignore this warning.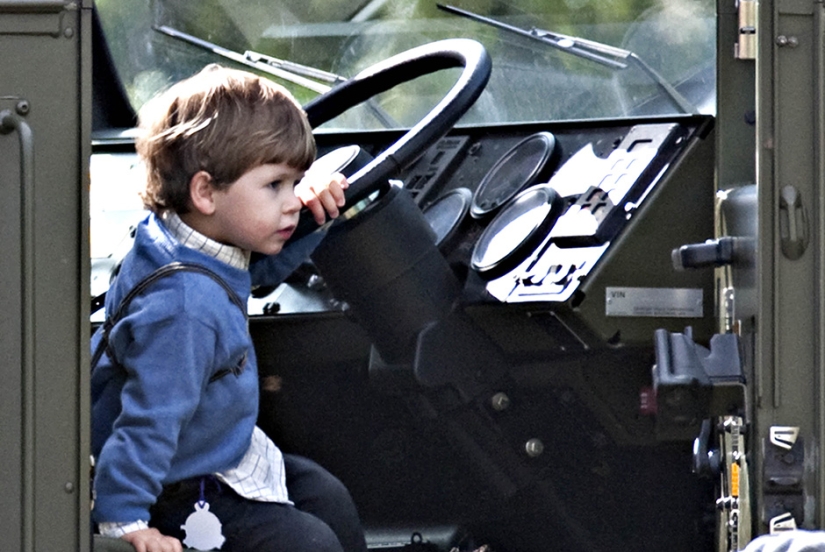 9. James, Viscount Severn, son of Prince Edward (2010)
James is tenth in the line of succession to the British throne.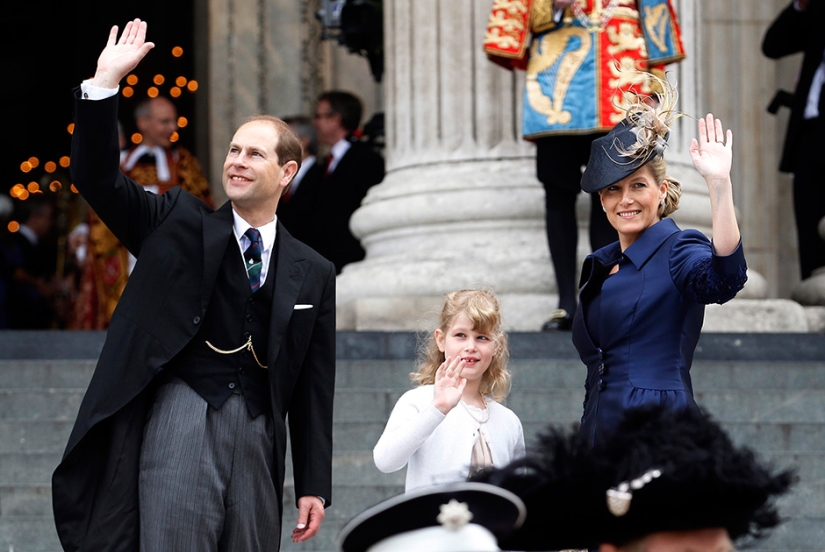 10. Lady Louise Windsor, daughter of Prince Edward and his wife Sophie (2012)
Louise is eleventh in the line of succession to the British throne.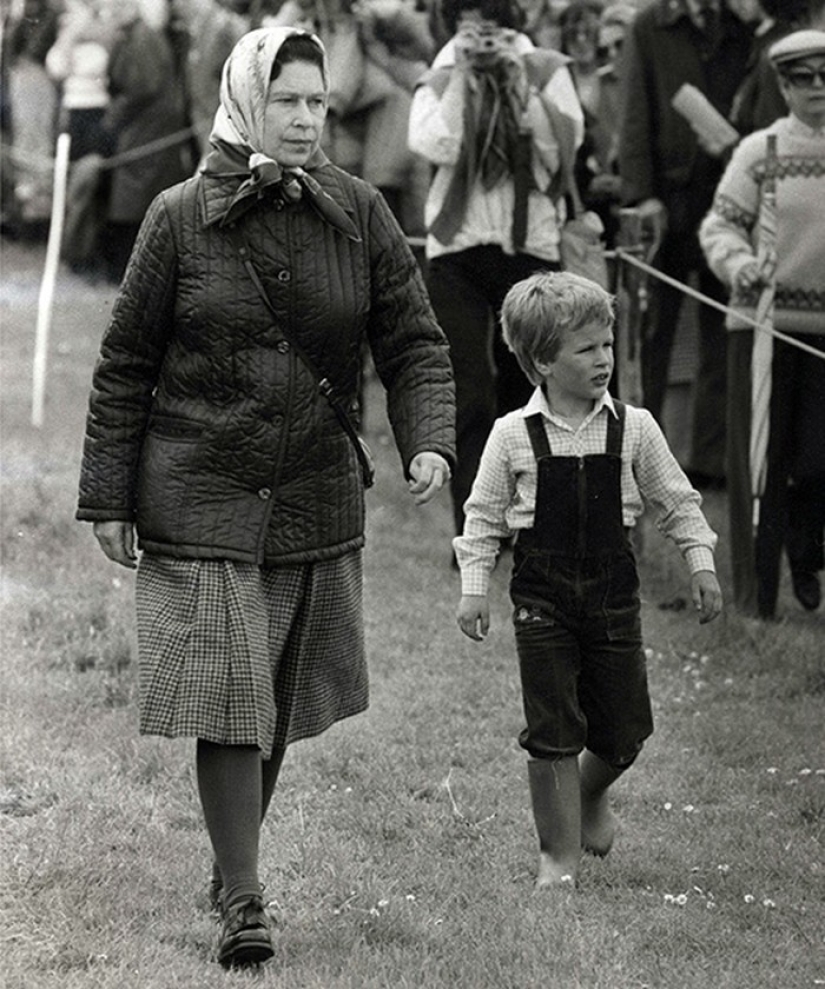 11. The eldest grandson of Elizabeth II, Peter Phillips - the son of Princess Anne from his first marriage to Captain Mark Phillips, was born in 1977
Peter had to give up his right to the throne when, against the will of the Queen, he married a Canadian citizen, a Catholic Autumn. Rebellion is in his blood: the mother of Peter and his sister Zara, Princess Anne, refused to give her children royal titles - they are just Phillips.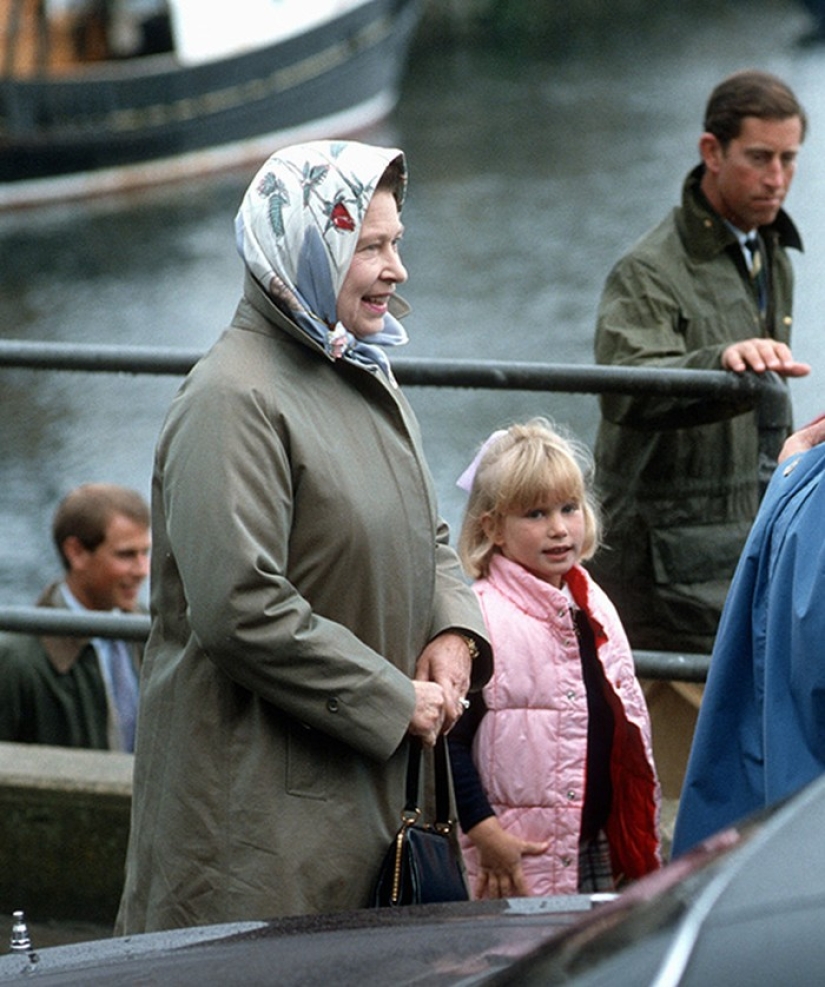 12. Zara Phillips - Princess Anne's daughter from her first marriage to Captain Mark Phillips
Zara is the first member of the royal family to star in a commercial. In 2007, she played a role in a Land Rover commercial.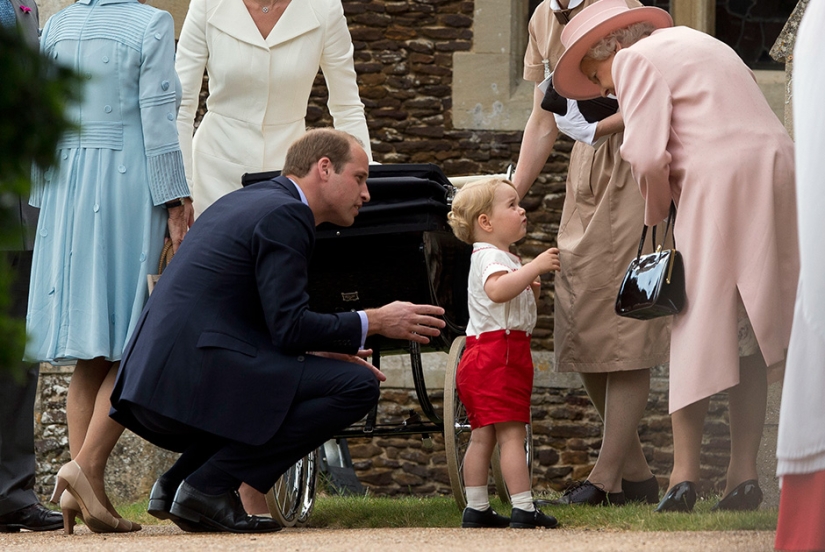 13. Great-grandson of Elizabeth II George of Cambridge was born July 22, 2013 to Prince William and his wife Kate Middleton
In the line of succession to the British throne, the baby is third (after Prince Charles and Prince William).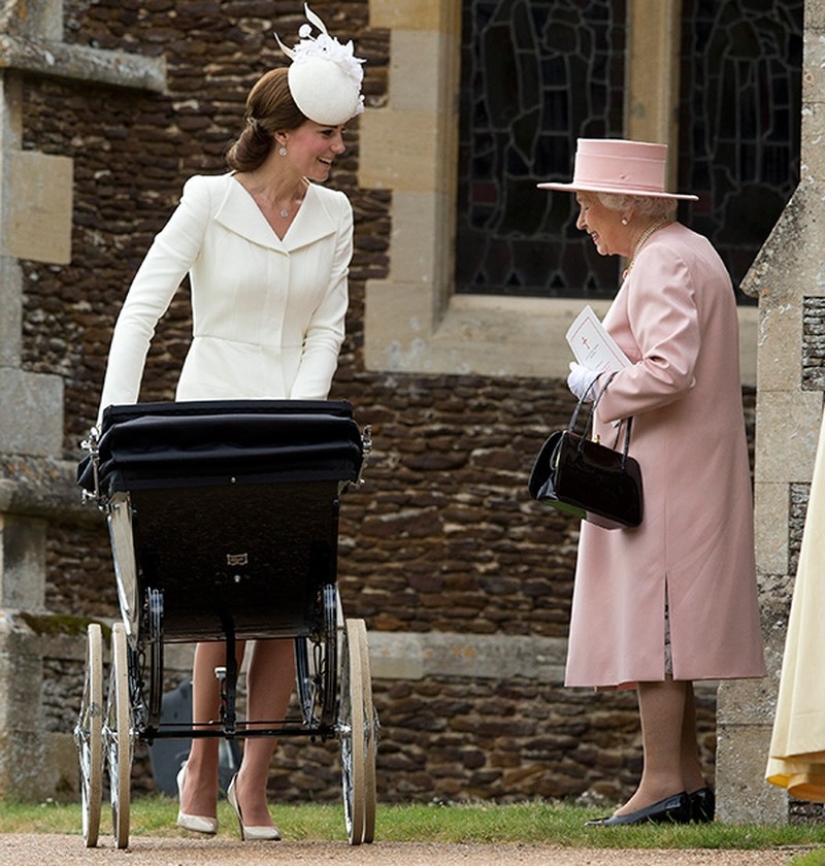 14. Great-granddaughter Charlotte of Cambridge was born on May 2, 2015 to Prince William and his wife Kate Middleton.
Rumor has it that Kate and William are not going to stop there and supposedly very soon will please Elizabeth with their great-grandson again. In the meantime, the queen does not get tired of teaching the young mother the mind: how to dress, how often to appear in public, in what environment to raise children ... In general, the relationship of the ladies is difficult.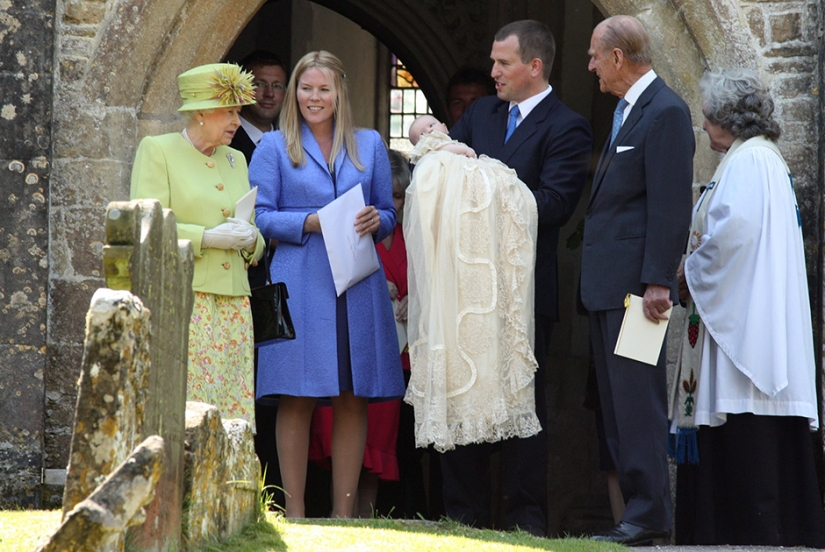 15. Savannah Phillips, daughter of Elizabeth II's eldest grandson Peter Phillips, was born in 2011
Savannah, like her father Peter, has no claim to the throne.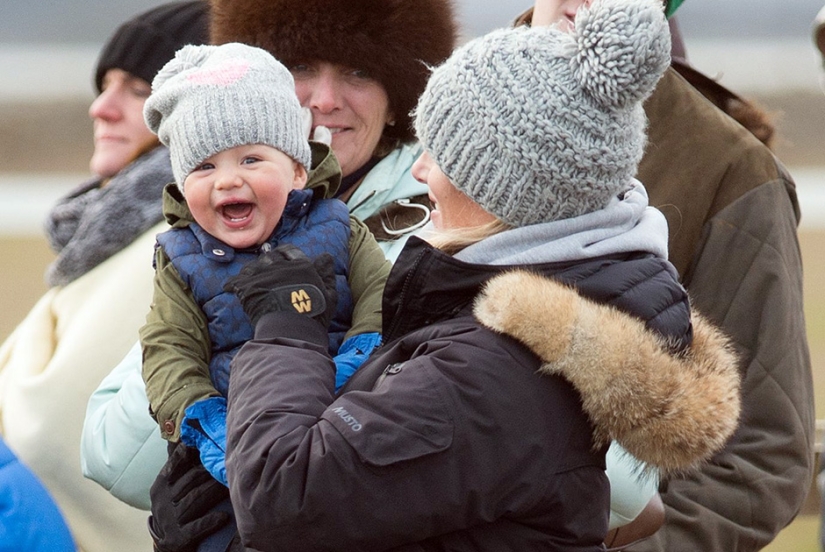 16. Mia Grace Tindall, daughter of the eldest granddaughter of Elizabeth II Zara Phillips, was born on January 17, 2014.
Formally, the baby is 17th in line for the British throne. But will there ever be a turn?
Keywords: Grandmothers | Queen | Queen elizabeth