Two thousand years ago, the mighty Roman emperors not only ruled over half of the world but also built large stadiums called amphitheaters. These are huge round or oval stadiums where gladiator fights and even executions were held. In general, everything to entertain the audience. Large amphitheaters could hold up to 20,000 people, and the famous Colosseum in Rome could accommodate more than 50,000 spectators.
And even after two millennia, some of these amphitheaters are still in service and serve as a venue for various events and music concerts. Here are 4 of the most famous Roman amphitheaters still in operation today.
10 PHOTOS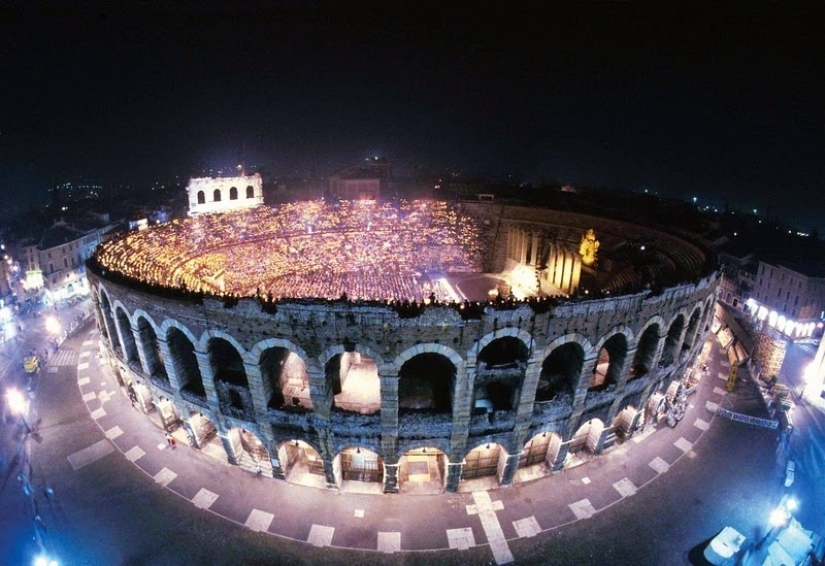 1. Arena di Verona.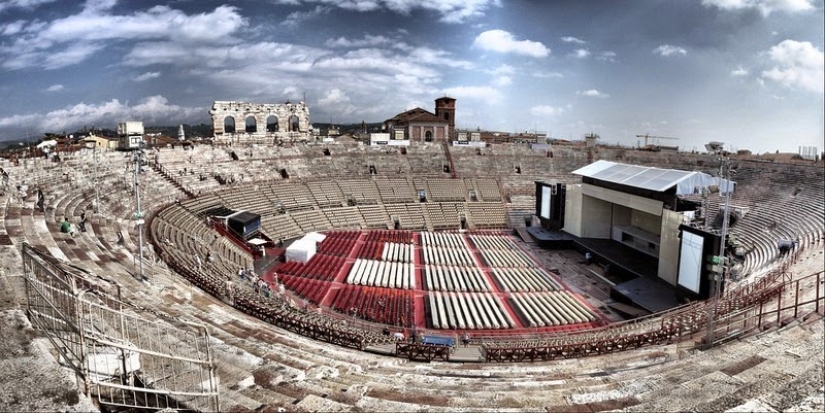 2. Built in the first century, the Arena di Verona is located in Piazza Bra in Verona, Italy. The amphitheater is one of the best-preserved ancient structures of its kind. Like all amphitheaters, the arena hosted gladiatorial battles. Today, good acoustics and a unique location make this Roman arena an ideal setting for opera performances that attract hundreds of thousands of visitors to Verona every year.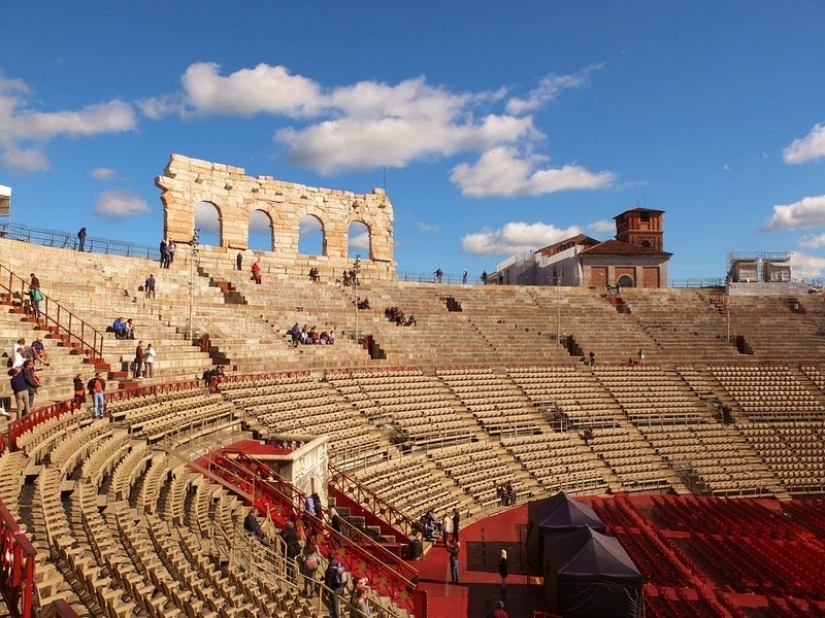 3. The arena also hosted several rock and pop concerts by such stars as Pink Floyd, Alicia Keys, Deep Purple, Dire Straits, Rod Stewart, Sting, Bjork, and Whitney Houston. If you are a creative person, then rent concert equipment and go ahead - conquer the music lovers of Verona.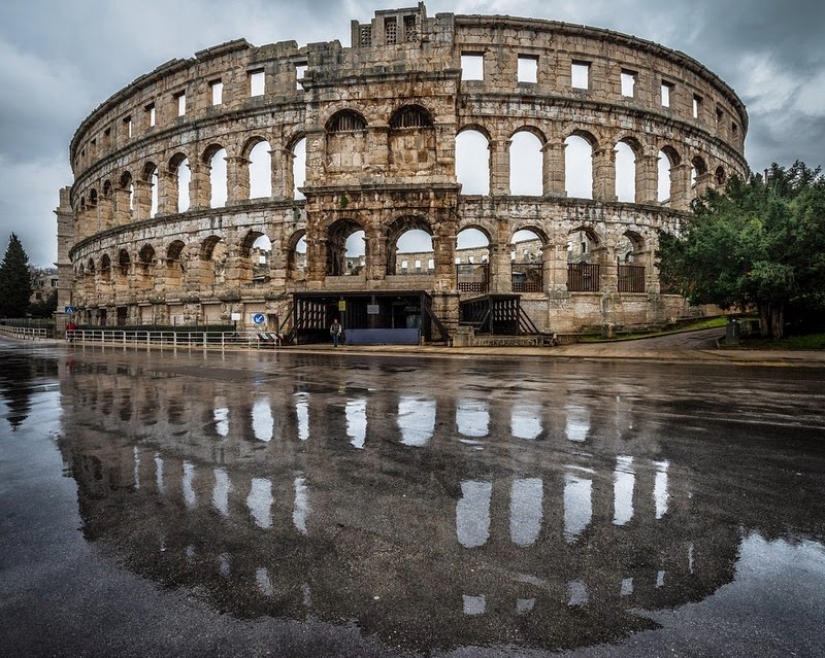 4. Amphitheater of Pula.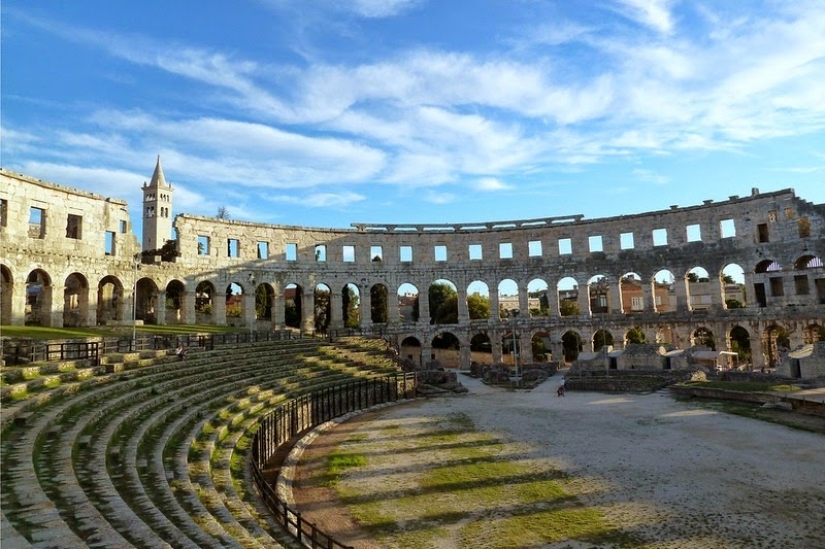 5. The Pula Amphitheater is located in the city of Pula in Croatia. Built between 27 BC and AD 68 it is one of the six largest surviving Roman amphitheaters in the world and the only best-preserved Roman amphitheater.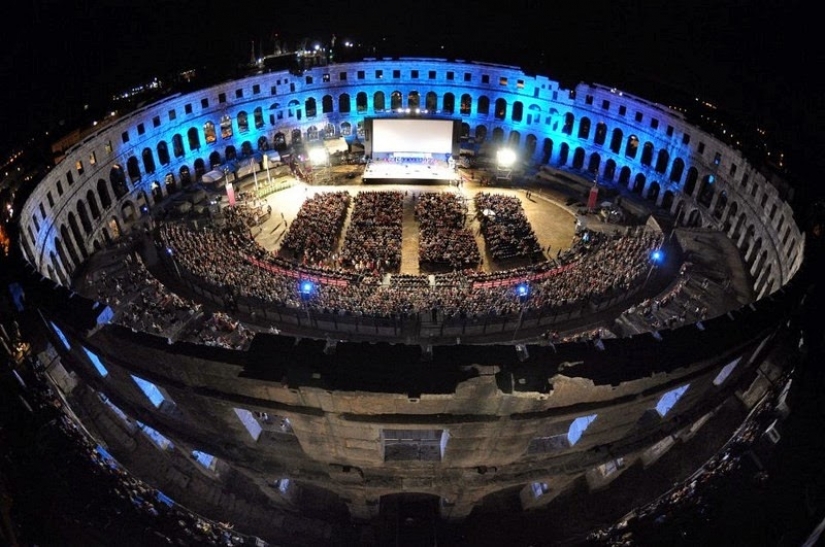 6. Film Festival at the Pula Amphitheater.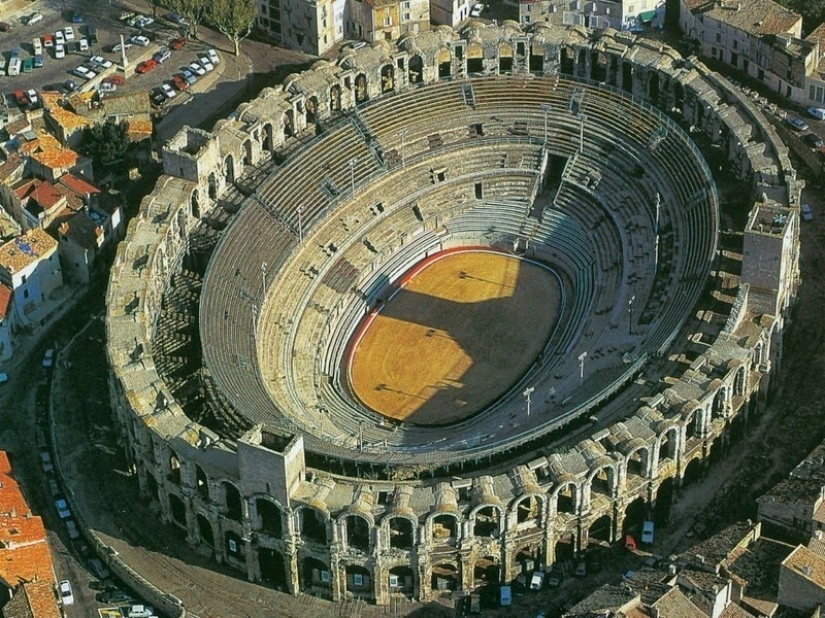 7. Amphitheater in Arles.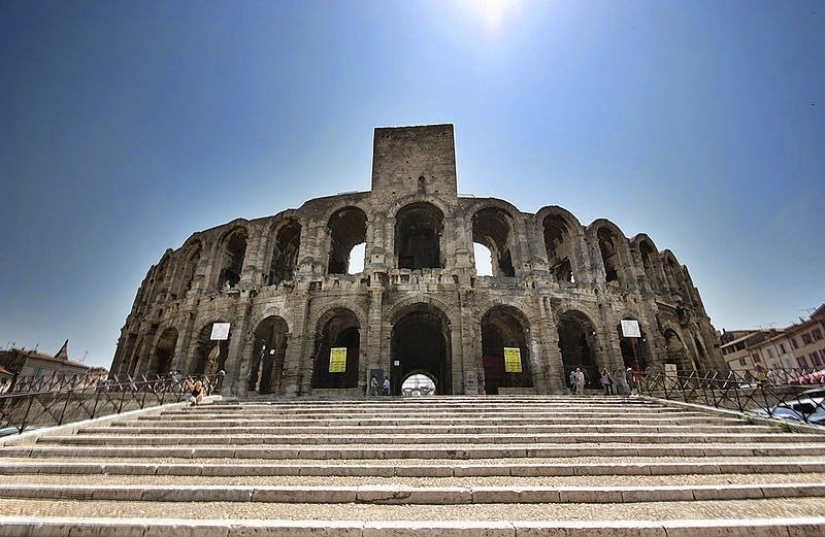 8. Amphitheater in Arles is a two-level Roman amphitheater located in the southern French city of Arles. Built-in 90 AD, the amphitheater was able to accommodate over 20,000 spectators and entertained the audience with chariot races and bloody gladiatorial battles. Today it attracts crowds of people to watch bullfights, as well as performances and concerts.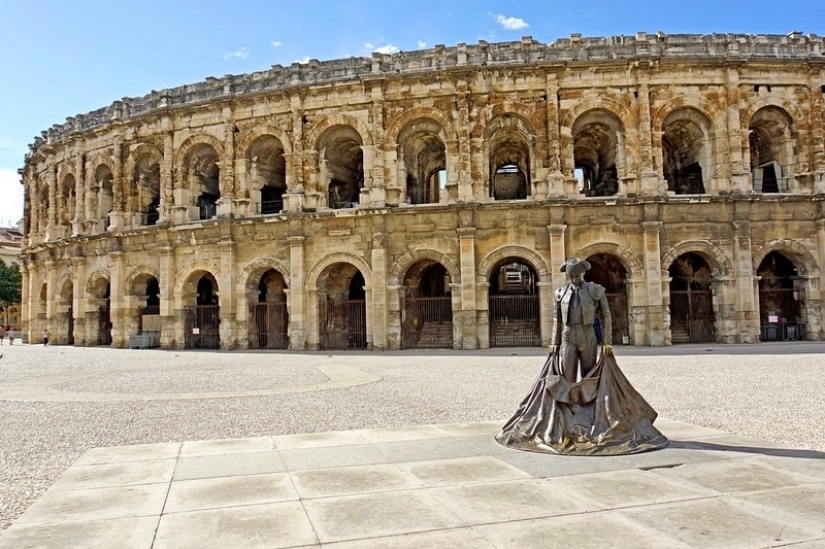 9. Amphitheater in Nimes.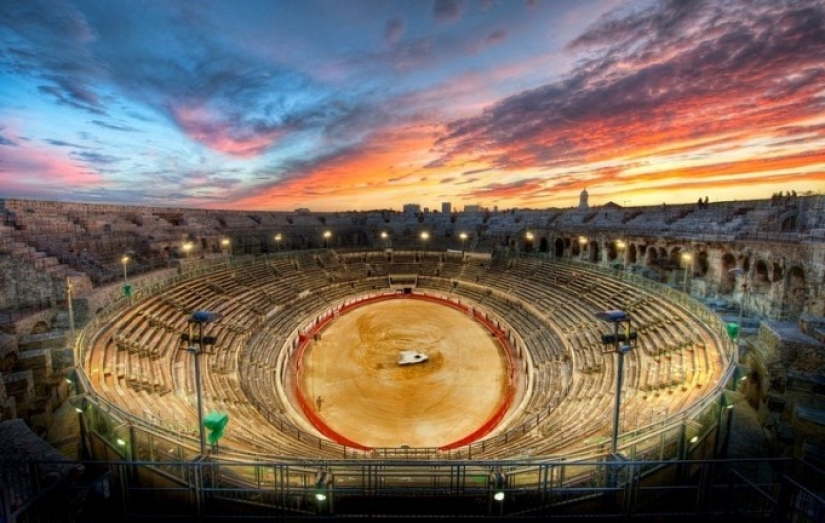 10. The amphitheater is located in the city of Nîmes. The 21-meter high arena façade is decorated with 120 arches and is divided into two levels. Inside, an elliptical area is 133 meters long and 101 meters wide, surrounded by 34 rows of seats. In the old days, the amphitheater could hold 24,000 spectators. Today, the amphitheater can accommodate around 16,000 visitors.
Keywords: Ancient | Amphitheaters | Roman | Travel | World | Theatre | History | Old | Design | Architecture | Stadiums | Executions | Audience | Famous | Spectators | People