On July 12, the Aston's auction house in Dudley, England, will exhibit 25 rare lots — a collection of Soviet spy cameras disguised as everyday objects and collected during the Cold War.
According to auction consultant Tim Goldsmith, "it is extremely unusual to find so many similar cameras in one place." An anonymous source has been collecting Soviet spy cameras for 30-40 years. And until recently, the publication of such a collection, where all the cameras are in working condition, was comparable to a miracle.
Every year the auction house puts up three cameras. This year, all three lots struck the imagination of specialists.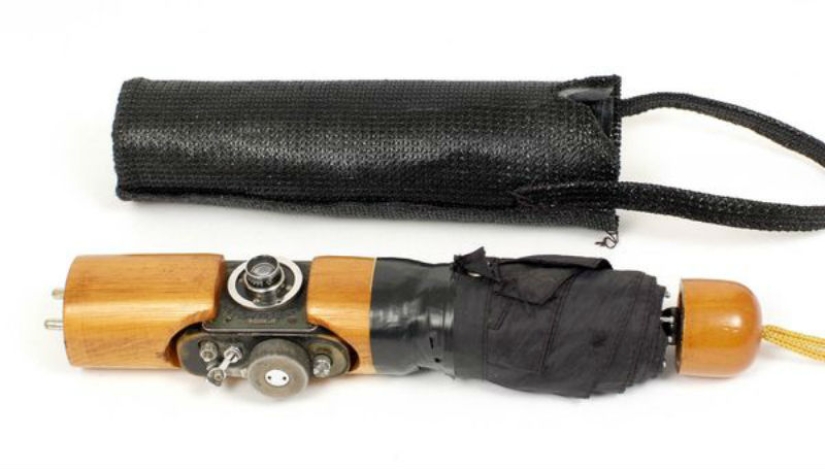 Source: Bloomberg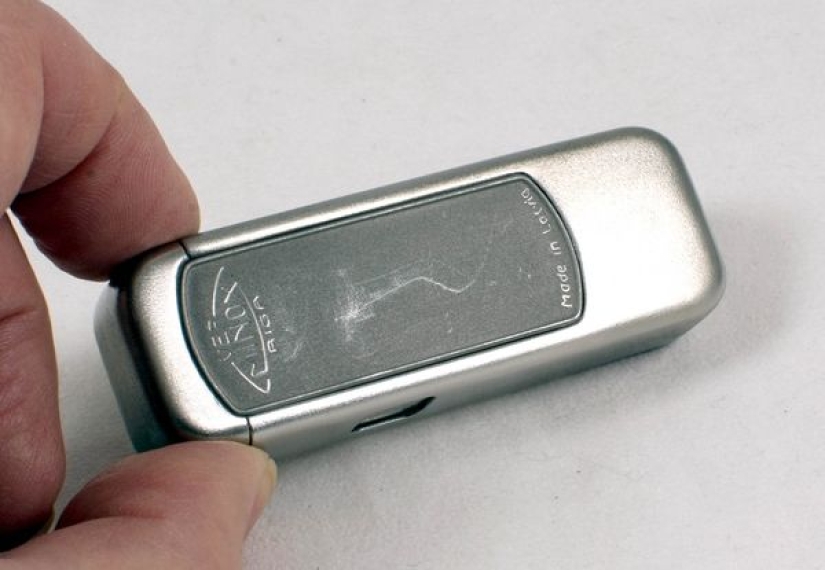 Among several copies of the Minox company, the first, the smallest and rarest Minox Riga will be exhibited. It was made in Riga in the period 1938-1943.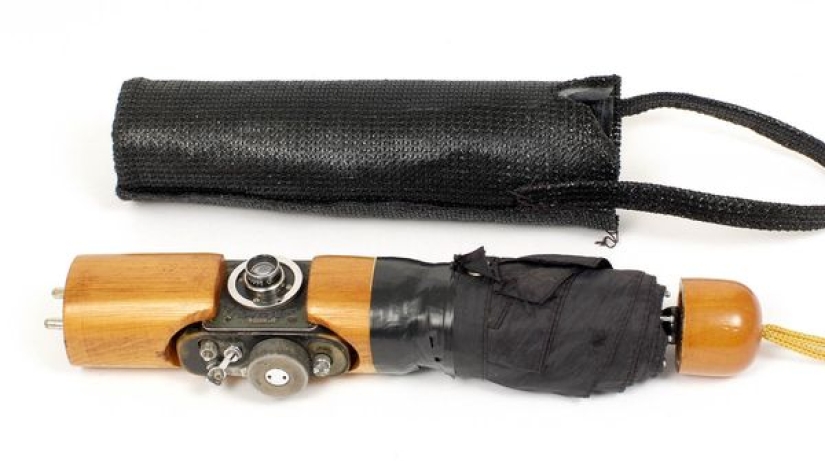 Other auction items are cameras hidden in a suitcase, a pack of cigarettes, an umbrella and even a man's jacket, where the lens is hidden behind one of the buttons, and the trigger button is in the pocket.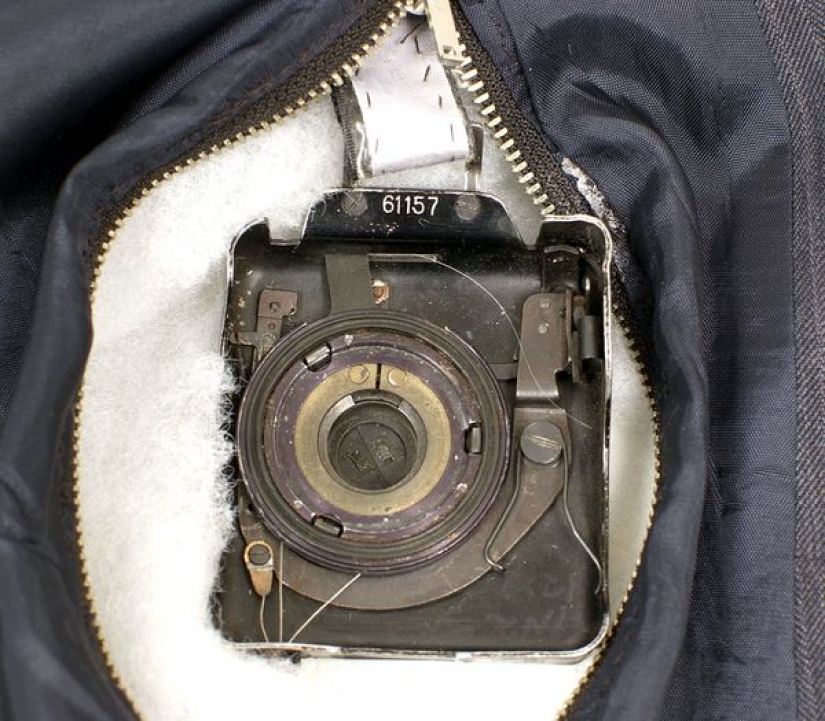 "Ajax-12" in a man's jacket.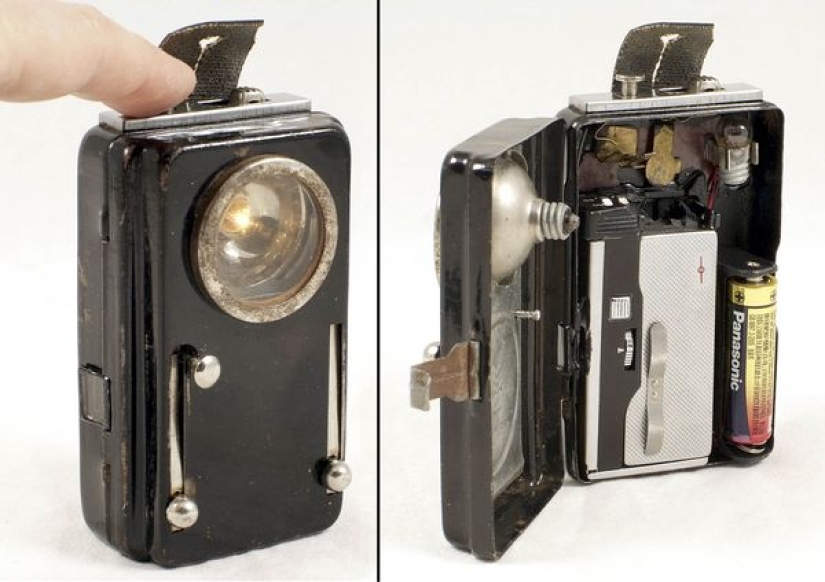 Camera "Kiev-30" disguised as a flashlight.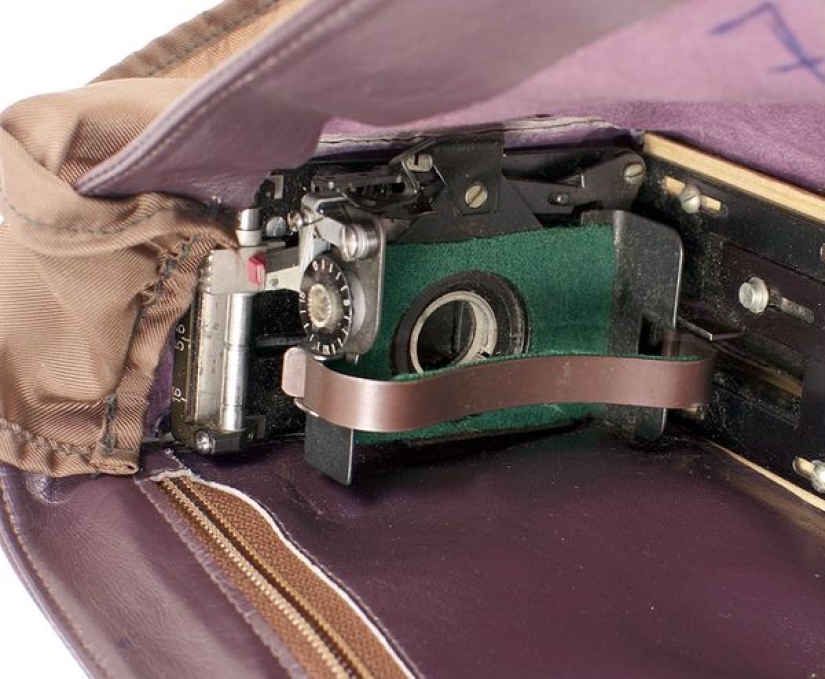 And a camera sewn into a lady's purse.
In total, 16 cameras and more than a dozen spy accessories will be on display, including the C-215 spy periscope, which was used by the KGB and the East German Stasi to overcome walls and bypass corners. Goldsmith said that it is extremely difficult to evaluate this collection, such copies are sold one or two pieces a year.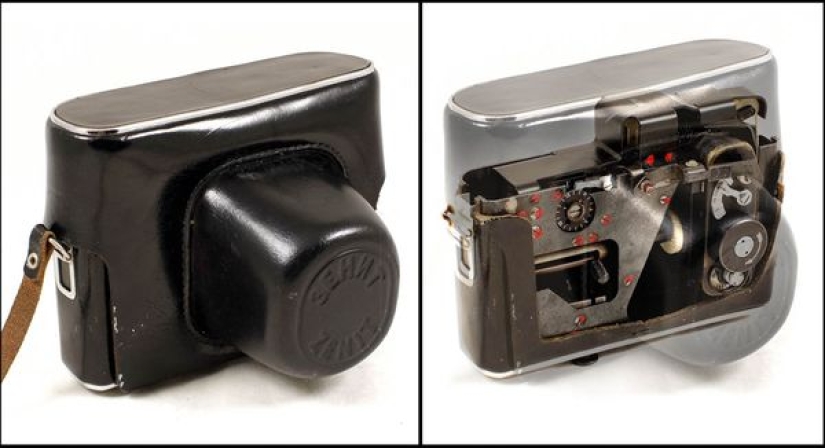 Goldsmith calls one of his favorite lots "absolutely ridiculous" — a spy camera disguised as a camera case. The auction specialist could not understand how it works for a long time. He had to call the Krasnogorsk Mechanical Plant, which produced Zenit. There he was told that inside the trunk for Zenit-E there is an Ajax-12 camera (F-21) measuring 77 ×41×55 millimeters. There is a barely noticeable lens under the strap. So you could carry the trunk on your shoulder, holding it with one hand, and take pictures right in front of you.
"That is, if you were in a place where it is forbidden to shoot, then the guard, for example, would think: "Oh, he's not taking pictures, his camera is in a case.""
Keywords: Auction | Camera | London | Intelligence | Scout | Ussr | Spies
Post News Article