These breathtaking photographs capture the moment a bullet exits a barrel at over 365 meters per second. The author of the project was the Finnish photographer Herra Kuulapaa, who has been perfecting the unusual high-speed shooting technique for the last 7 years. In addition to the beautiful visual effect, his work has a scientific background.
(Total 20 photos)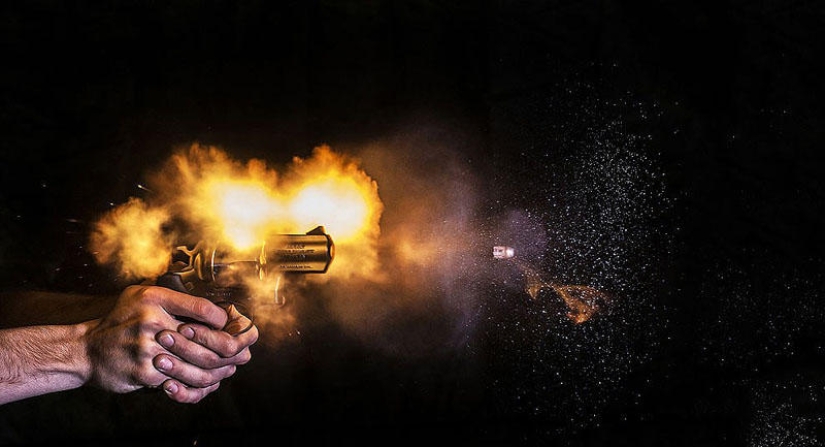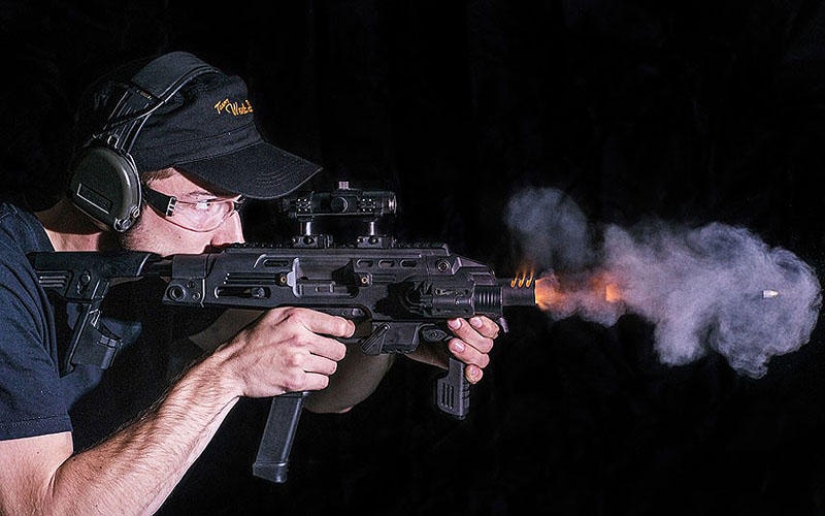 1. Seven years ago, a group of amateur photographers launched an initiative that later grew into a project that helps firearms manufacturers better understand the fire processes that occur at the moment of a shot. This allows companies to improve their products Pictured is a modified Austrian Glock.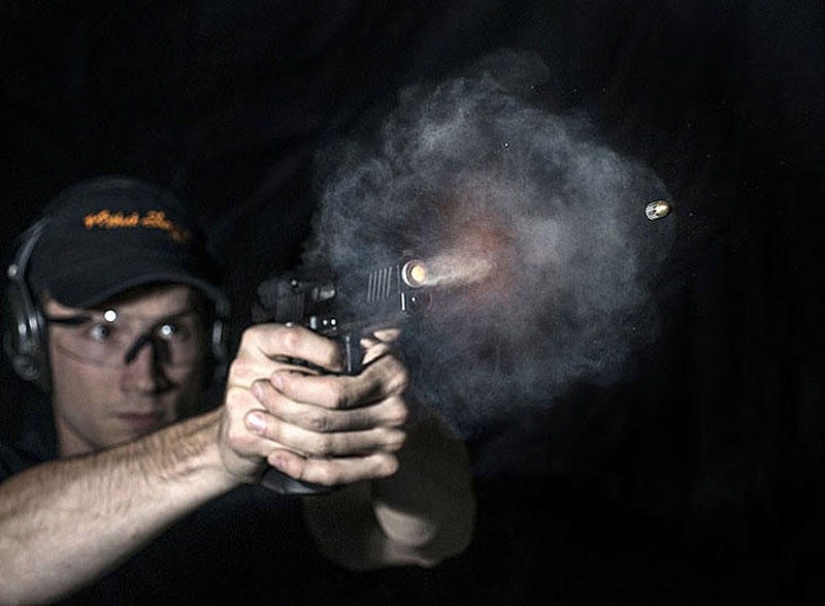 2. "Sport shooting enthusiasts around the world are eager to find out what happens in milliseconds at the moment a bullet leaves the bore. Our new method allowed us to obtain detailed 3D images of a projectile fired from a firearm. You can see 3D images of the explosion and the powder gas flow," says Kuulapaa.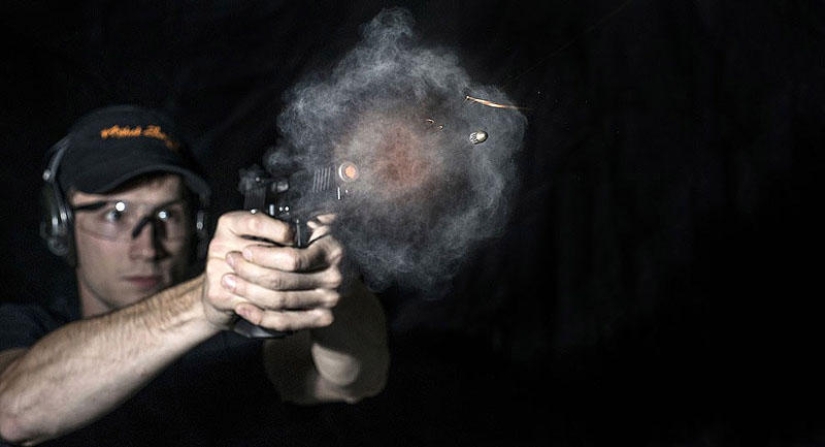 3. In the photo: Bullets fly at a speed of 1,280 km / h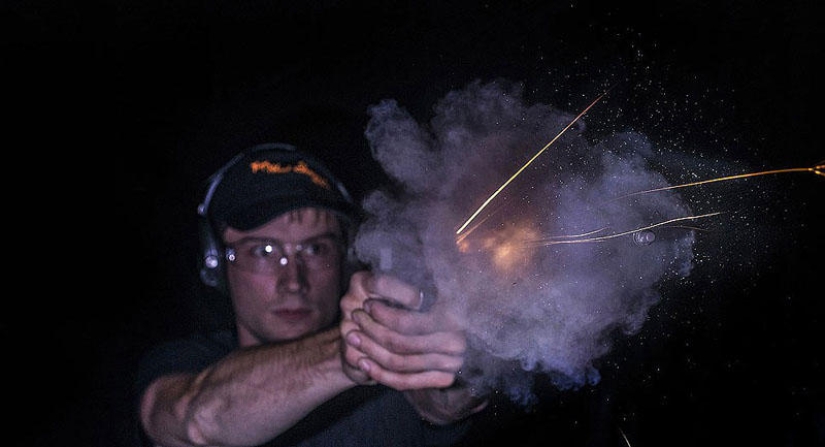 4. None of the moments depicted in the pictures can be seen with the naked eye, since the action takes place in hundredths of a second. But these are not just beautiful photographs, they provide weapons manufacturers with information about the flow of gases and temperature distribution during a shot to improve their products.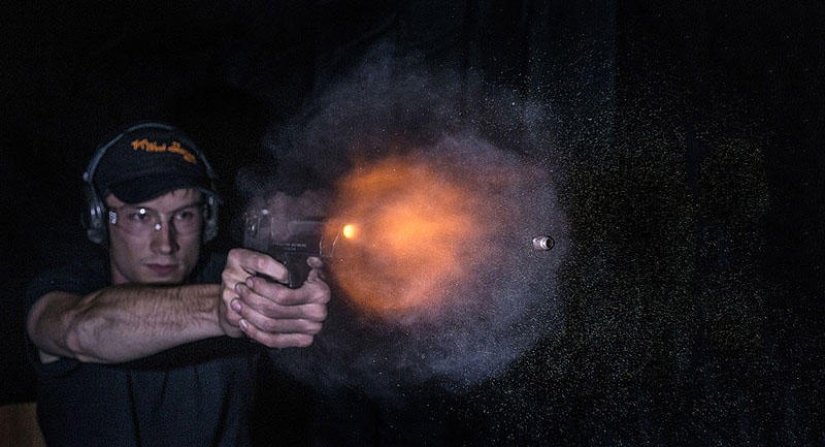 5. The bullet leaves the barrel of the weapon when fired in milliseconds.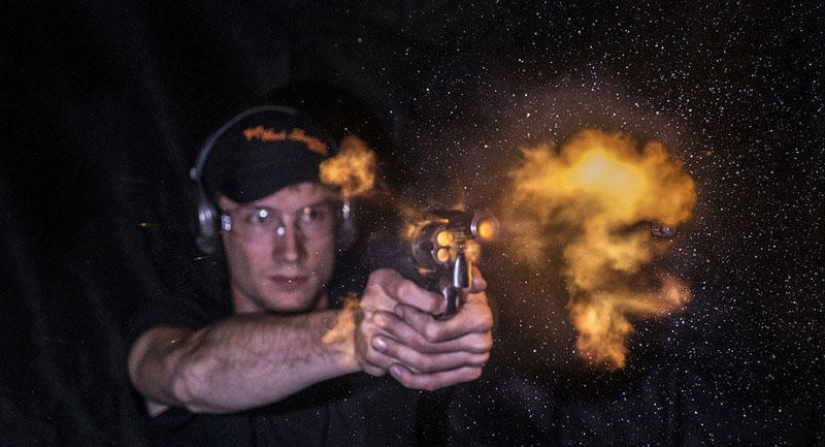 6. Many frames show an impressive flash when fired.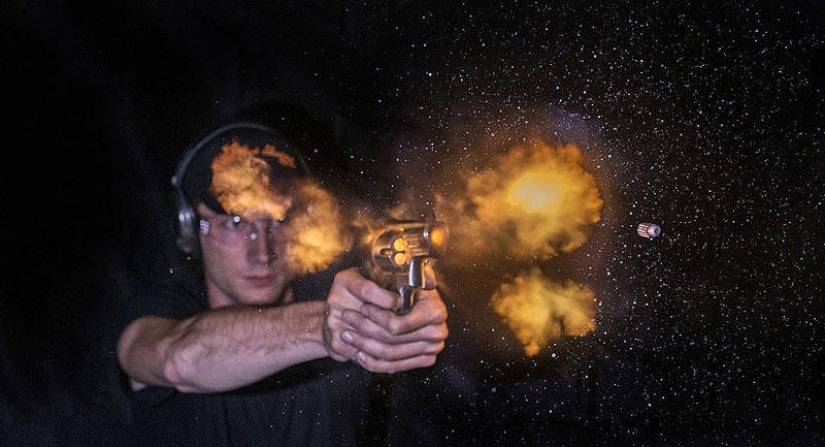 7. The photographer admits that he often accidentally damages his equipment and lenses, trying to capture the right moment.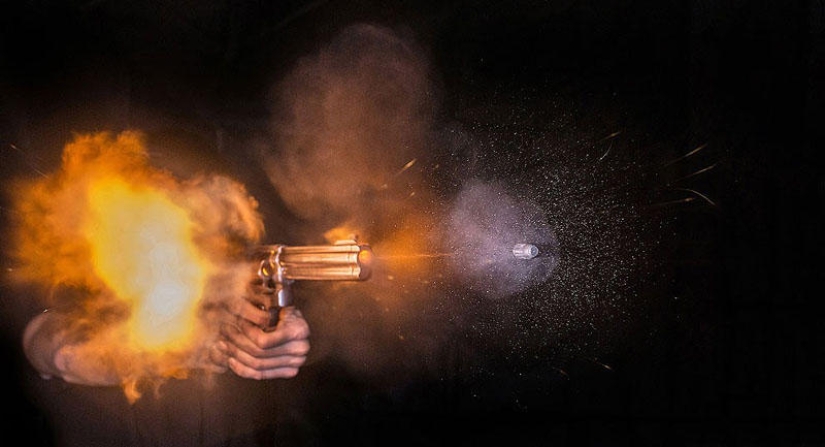 8. Shot from the Smith & Wesson Model 500 (Smith & Wesson Model 500), the most powerful mass-produced revolver to date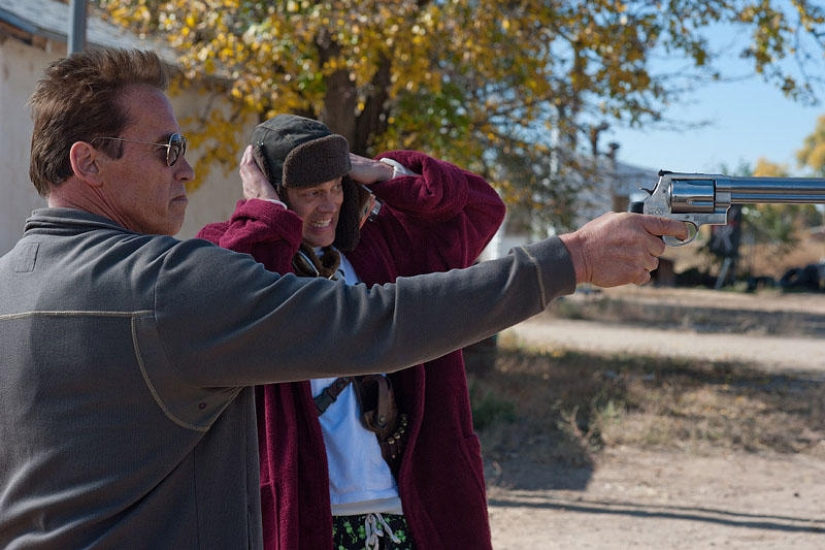 9. The mass of the giant of the sky of cartridges is 2 kg 60 g. Smith and Wesson model 500 in the film "Return of the Hero" with Schwarzenegger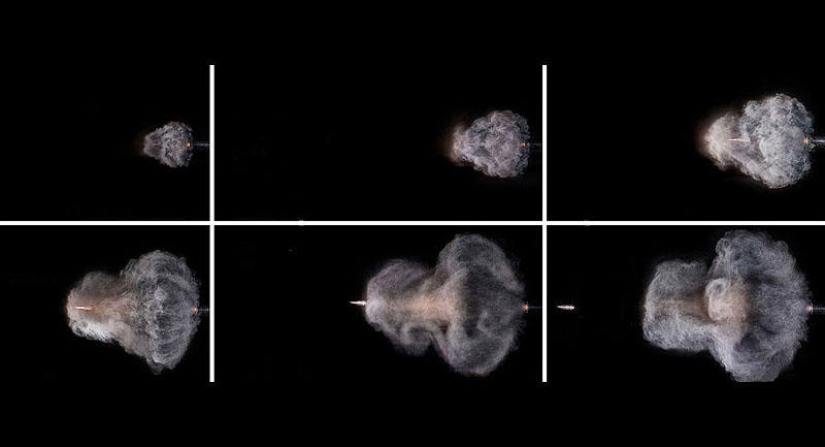 10. In the collage: A sequence of shots showing a bullet fired from a rifle.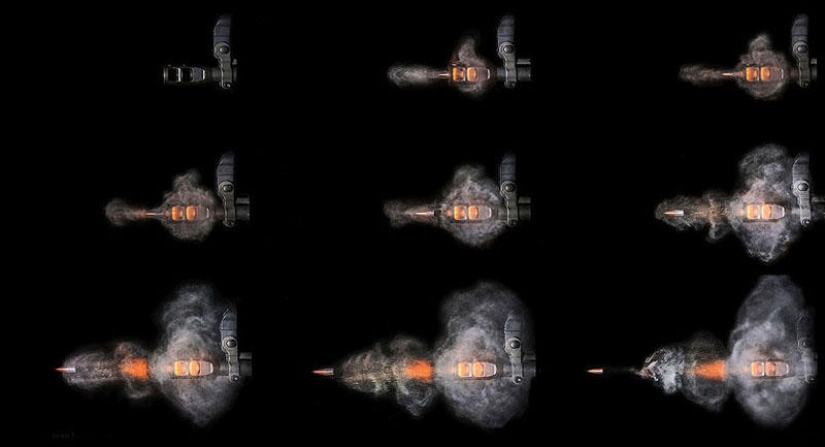 11. Shot with our 7.62x39mm cartridge from an American AR-15 rifle. It is considered the third most powerful automatic cartridge in the world.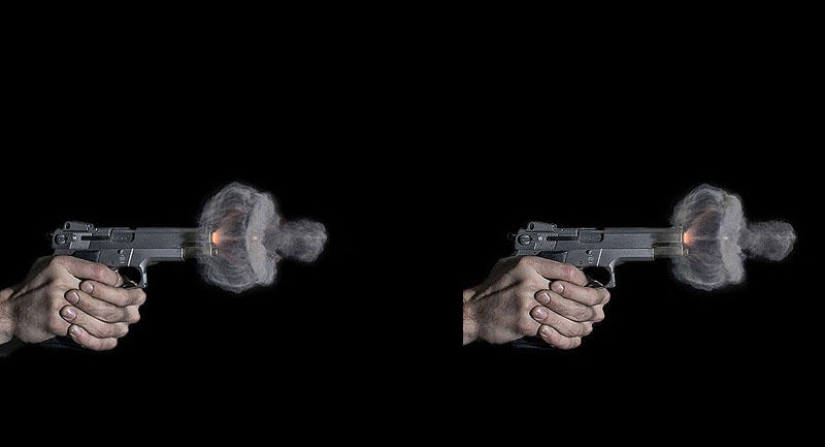 12. "Our latest achievement is 3D shooting of a shot, where you can see a three-dimensional picture."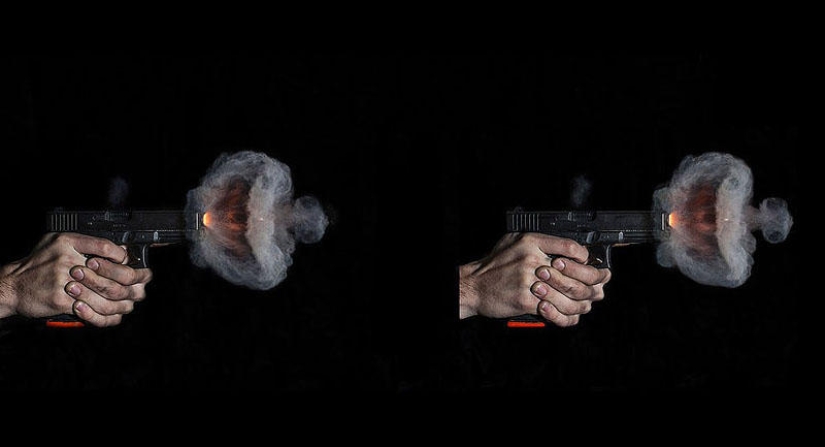 13. A cloud of gases when fired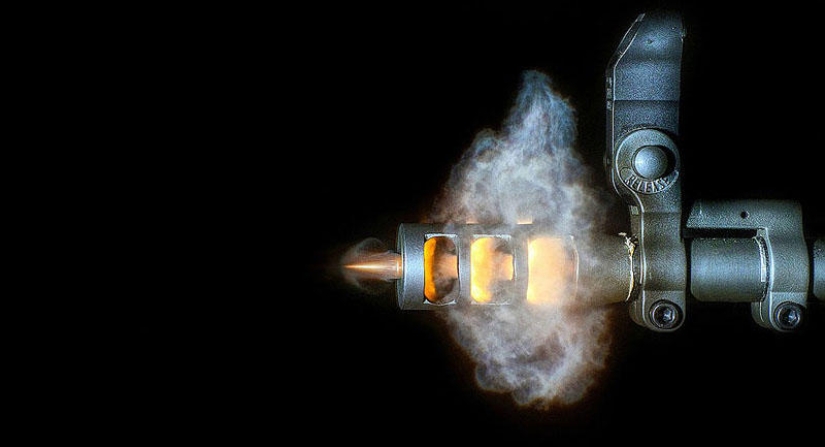 14. The initial moment of a shot from an AR-15 rifle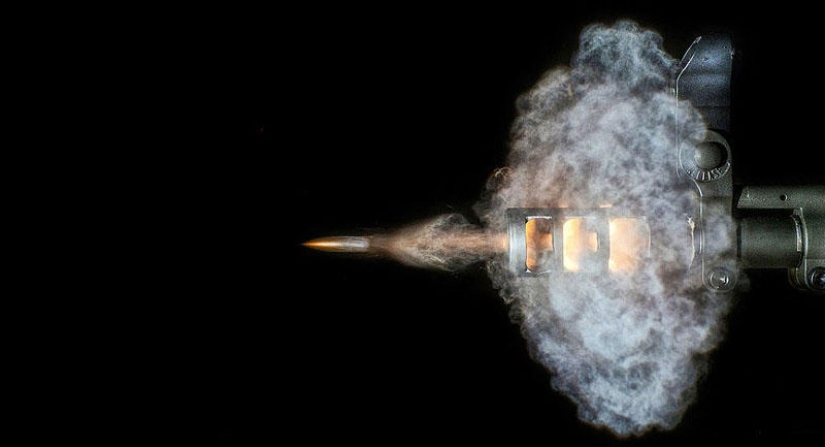 15. A bullet flies out at a speed of 3,050 km / h, which is much faster than when fired from a pistol.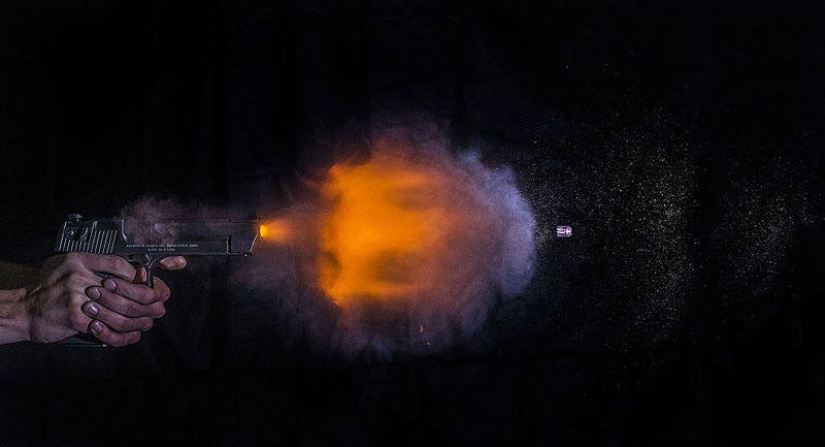 16. Shot from a pistol Desert Eagle (Russian "Desert Eagle").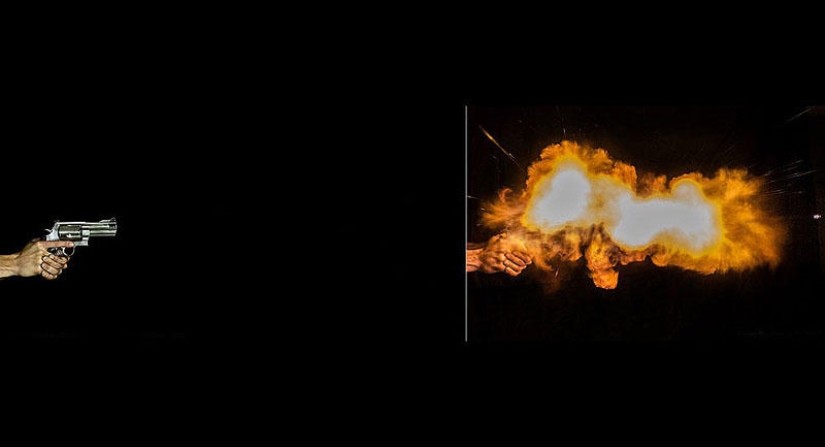 17. Milliseconds separate these two frames.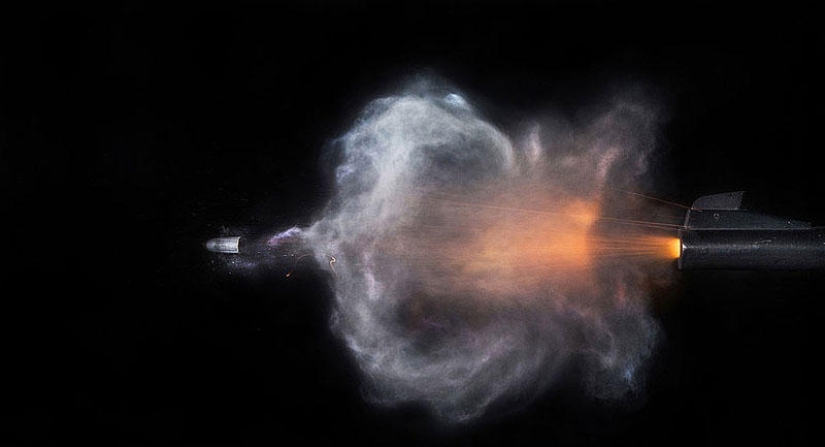 18. Tiny lead particles are visible next to a flying bullet.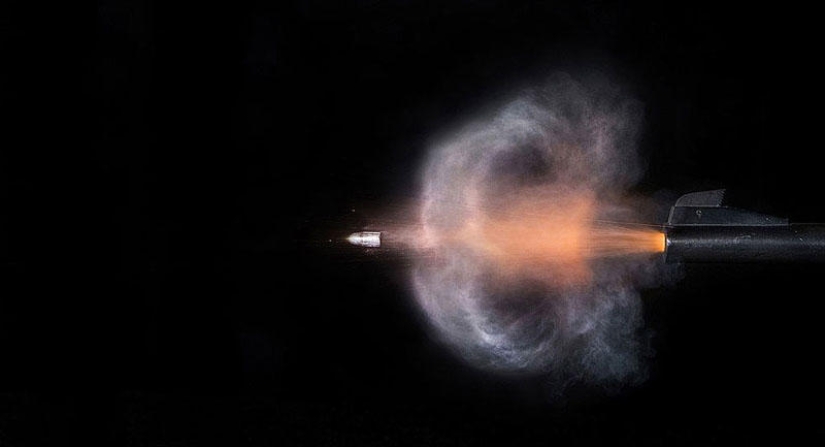 19. When working with powerful weapons, the camera can shake and even be thrown back by the force of the explosion. Therefore, to get perfect shots from the photographer requires a lot of patience and endurance.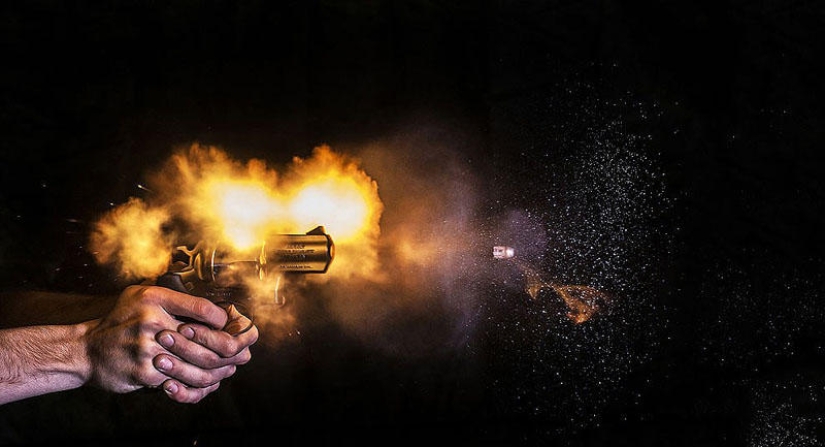 20.
Other photos on the author's website - http://kuulapaa.com/home/highspeed.html
Keywords: Weapon | Bullet | High-speed shooting
Post News Article