Once upon a time, the American magazine Harper's Bazaar published a large article "Portrait of a Lady", which was dedicated to an amazing woman and the most talented actress Julianne Moore.
Julianne Moore is not just a modern woman, but also a timeless one. To illustrate this idea, the authors of the article came up with an excellent photo shoot: the red-haired actress posed in outfits from the latest collections of fashion houses, imitating the characters of the paintings of the last, last and this centuries.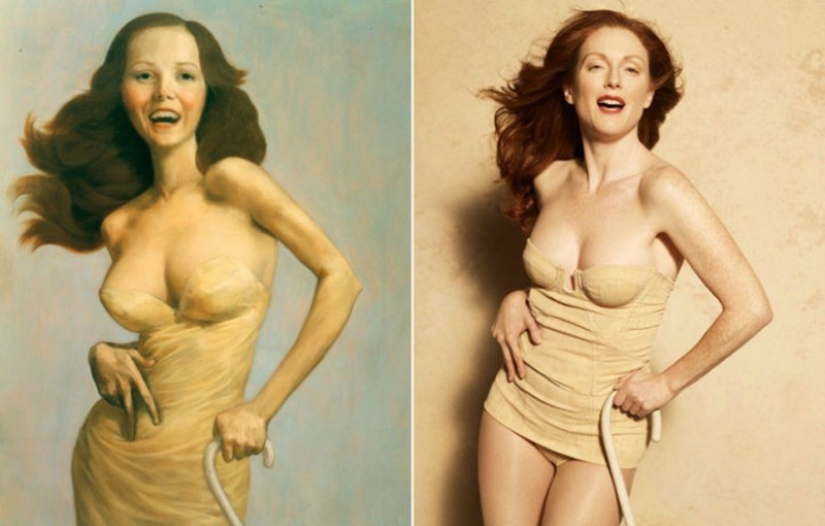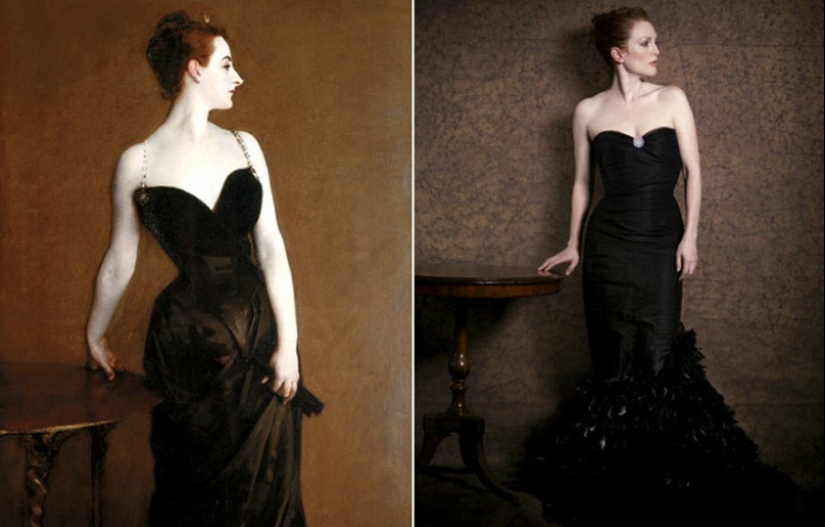 "Madame X" (1884) by John Singer Sargent, in Ralph Lauren.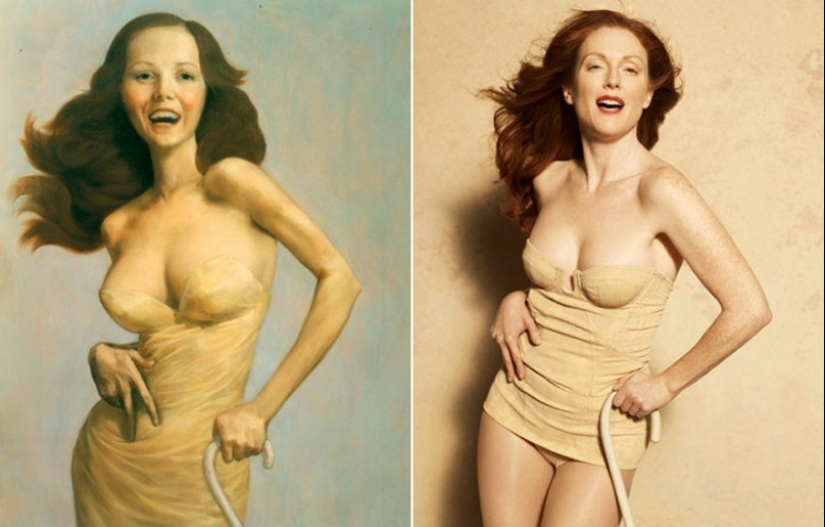 "The Limp" (1997) by John Curran, in Bottega Veneta.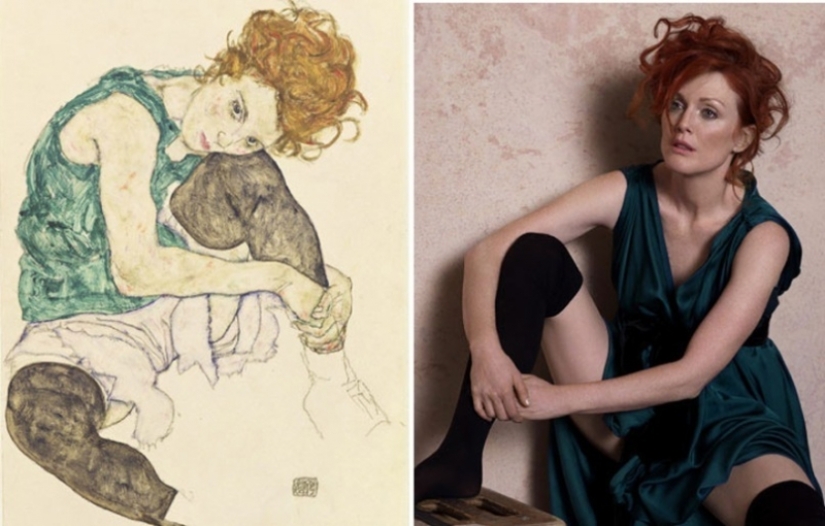 "The Sitting Woman" (1917) by Egon Schiele, in a Lanvin dress and Wolford stockings.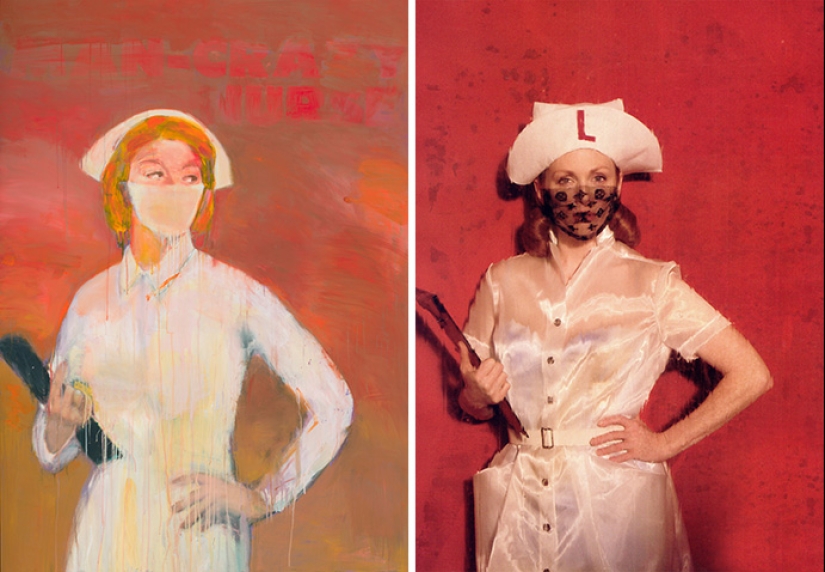 "Country Nurse No. 3" (2003) by Richard Prince, at Louis Vuitton.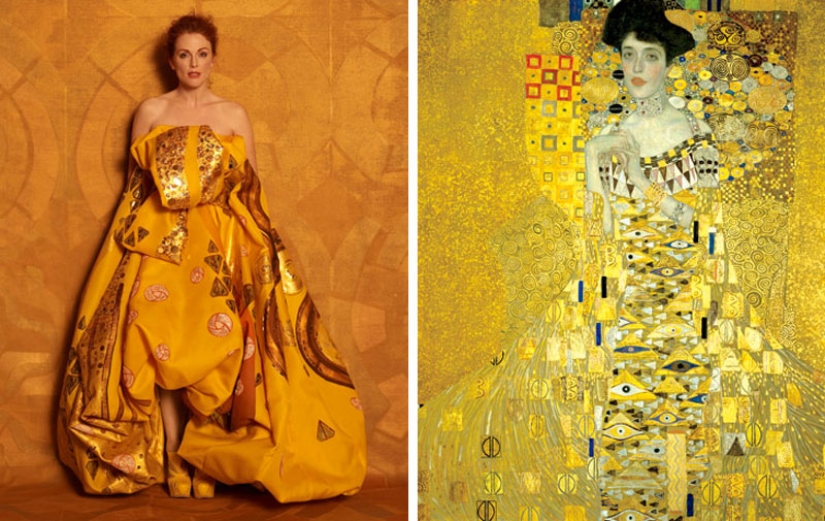 "Adele Bloch-Bauer I" (1907) by Gustav Klimt, in Dior Haute Couture.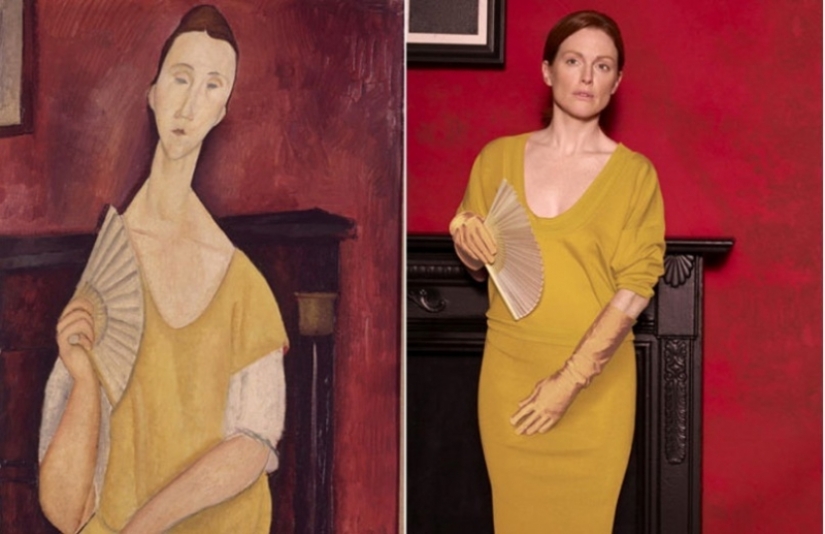 "Madame Chekhov with a Fan" (1919) by Amadeo Modigliani, in Calvin Klein.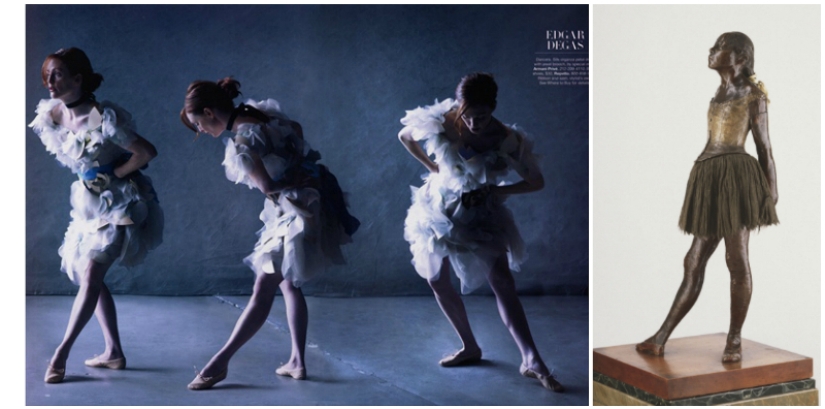 But in addition to this photo set based on classical and modern works of art, Julianne Moore acted as a model in similar projects. Here are some collages from photosets from different years.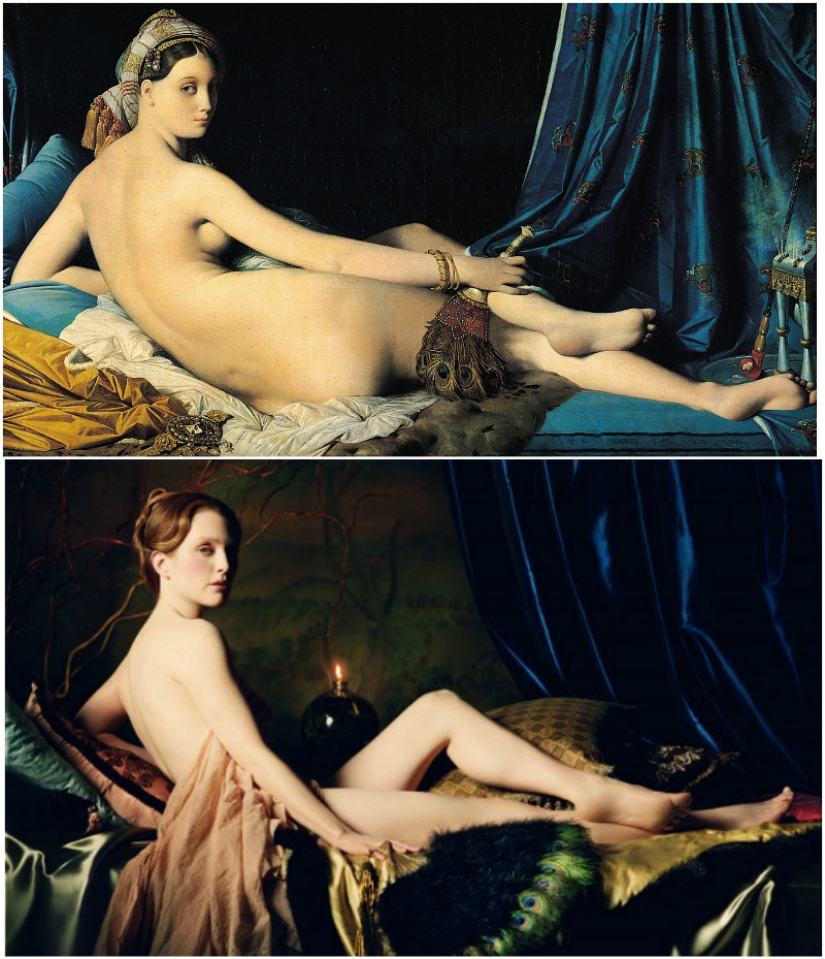 Julianne Moore as the" Big Odalisque " by Jean Ingres. Vanity Fair magazine, 2000.
Next, the actress in the interpretations of paintings by the Dutch painter Jan Vermeer for Interview Magazine, 2002.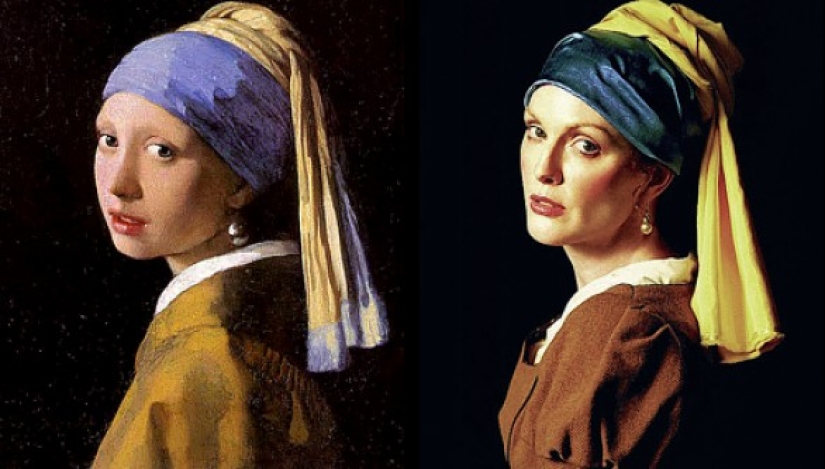 "The Girl with the pearl earring", 1665.
"Thrush", 1658.
"The Lady Standing at the Virginal", 1670.
"Saint Praxidia", 1655.
Keywords: Painting | Celebrities | Paintings | Art | Collage
Post News Article