Woody Harrelson is such a wonderful actor and a wonderful person that the audience does not even remember the names of his characters. Everywhere he's just Woody Harrelson and that's enough to make sure that the movie is worth watching. Mischievous and illogical, he is a committed vegan, but at the same time he is not averse to laying by the collar and hooliganism. At social gatherings, he keeps to himself and, after drinking a lot, makes faces at photographers, sitting somewhere in a corner.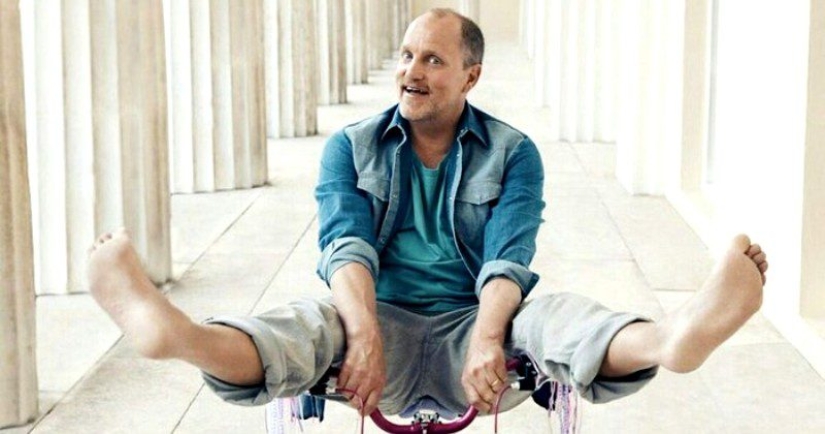 The actor's filmography is well known to everyone, so it's hardly worth listing the megablockbusters in which he starred. But very little is known about Woody's private life. Here are a few facts that are known to few or covered by journalists poorly and one-sidedly.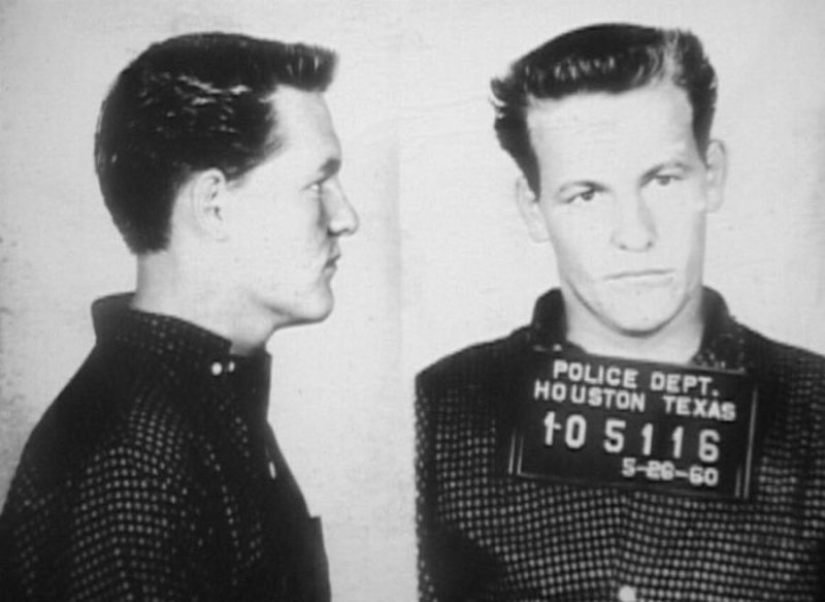 Perhaps everyone knows that Harrelson Sr. was an assassin and ended his life in prison. But few people know about the relationship between father and son. Charles Harrelson was arrested on suspicion of murder in 1969, when Woody was only 7 years old, but this did not stop his son from loving and respecting him.
Charles was accused of the contract murder of a judge who crossed the road to a major drug dealer from Texas. At the trial, the accused was extremely frank and said that he was forced to commit the crime by the difficult financial situation of his family.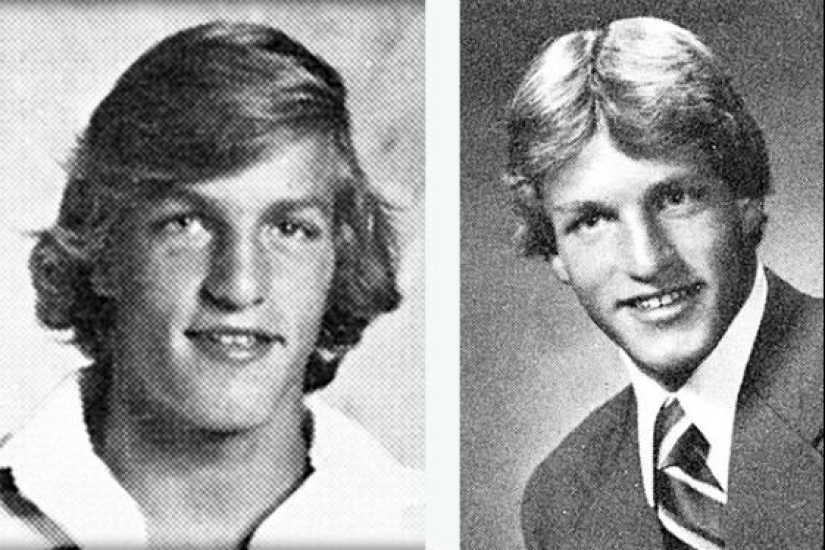 In 1973, Woody and his mother and brothers left their native Texas and moved to Ohio, where they did not have the stigma of an assassin's family hanging over them. Even then, the boy swore to himself that he would definitely break out into people and make sure that his family never needed anything.
His mother was against Woody communicating with his father, but he secretly went to Charles in prison several times. Harrelson Sr. had no chance to be released, as he received two life sentences at once, so dating his son meant a lot to him. In 2007, Charles died of a heart attack. Woody always fondly remembers his father and says that he was an intelligent and well-read man who got confused in life.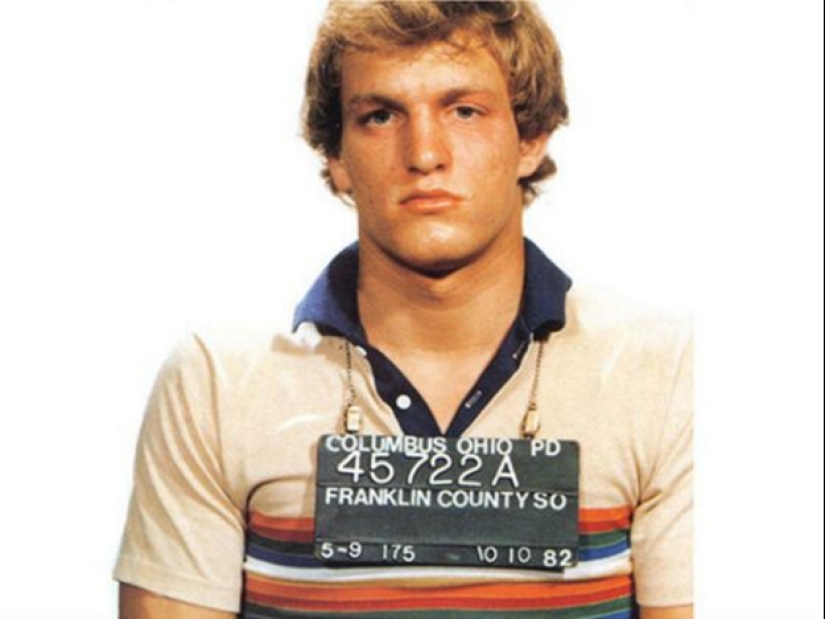 Looking at the photo of young Woody, you can immediately conclude that this person does not get along too well with the law. This is true, but, fortunately, all the guy's ideas were almost harmless. Harrelson's first arrest was due to the fact that he started dancing drunk in the middle of a street in Columbus, Ohio.
The guy was screaming and laughing like a man possessed, so he immediately attracted the attention of the police. When trying to detain Woody, he punched one cop in the jaw and put another to flight, after which he tried to continue his studies. The help that arrived in time tied up the drunken brawler and, after a fair beating, took him to the police station.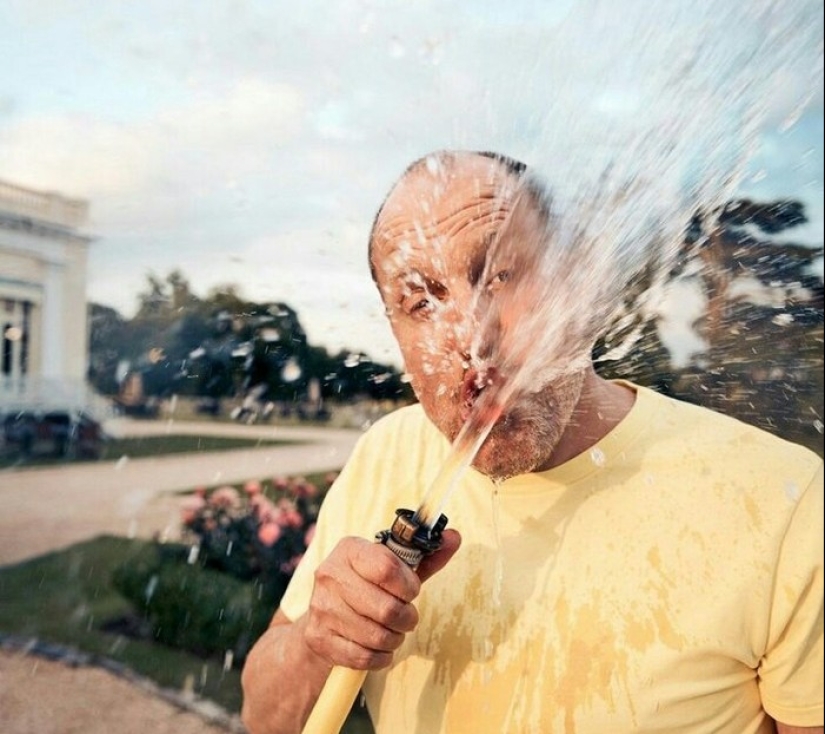 Woody had almost no recollection of the circumstances of his detention and insisted that the sun had just baked his head. But this excuse did not work on the judge and Harrelson was sentenced to community service. Later there were other, less funny episodes, which invariably involved Woody, whiskey and the police.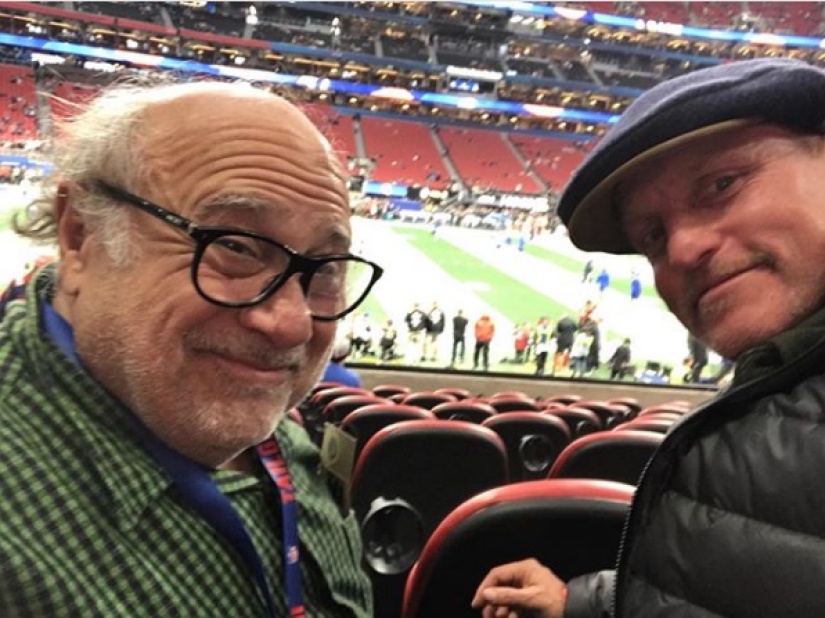 Harrelson's Instagram is completely different from the megastar's account. Rather, he looks like a page in the "Classmates" of your father or, for example, a neighbor. It's full of photos from football matches and other sporting events, selfies with random celebrities and drunk photos taken at a bar or on a picnic. It's also full of funny pictures and memes, which is especially touching. Here, for example, is an unfading classic: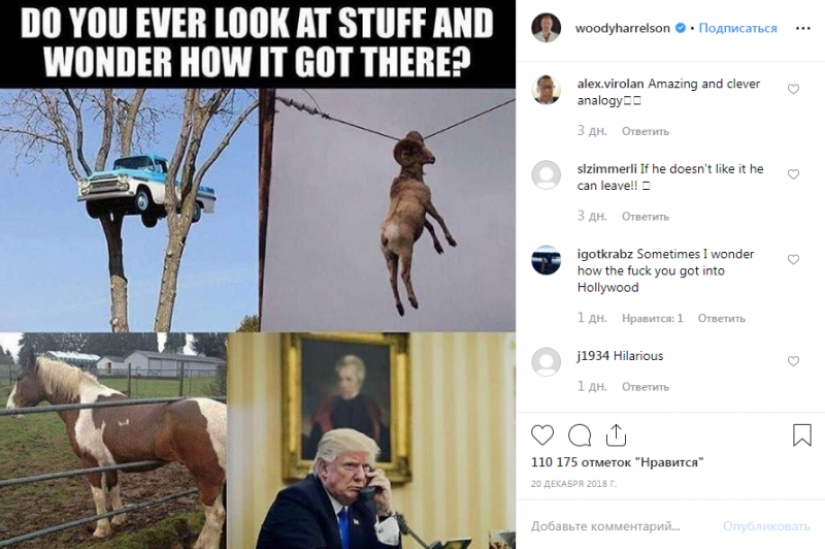 By the way, our compatriots are often noted under Woody's political and highly social posts. Obviously, the mentality of the actor is very close to the Russian user.
When he was very young, Woody seriously studied music and even played in amateur groups with the same tomboys as himself. After becoming an actor, Harrelson began to pay much less attention to this hobby, but he did not completely abandon it. In 1992, he even spent a little time as the vocalist of a funk band with the long name Manly Moondog And The Three Kool Kats and sang just fine.
With love lyrics in his performance, the actor probably broke a lot of tender girlish hearts. So we can confidently say that Woody Harrelson's talent is multifaceted.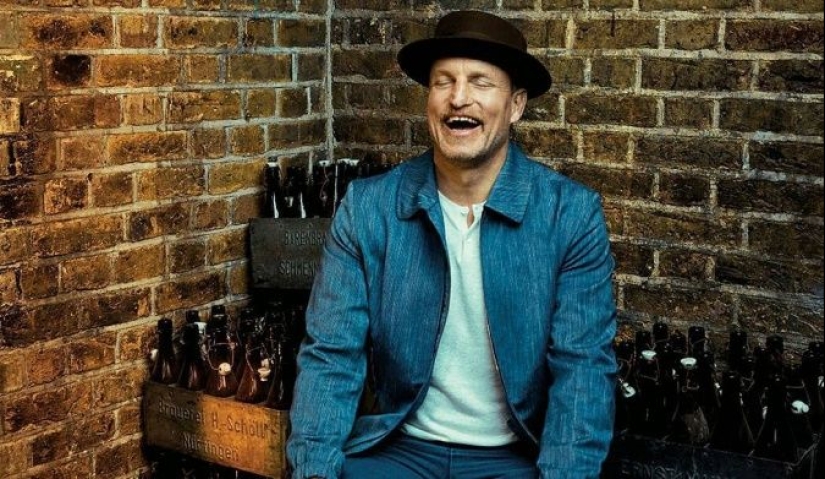 The actor has not eaten meat and flour for many years, and also does not recognize sugar. He is fond of yoga and other oriental practices, but at the same time he can hardly serve as a role model. The fact is that despite all the virtues, Harrelson is far from a fool to drink and, as evil tongues say, in his spare time he almost does not part with a joint.
The actor himself is annoyed by questions about this side of his life , and one day he gave this to journalists about this:
We have no reason not to believe Woody, because he is a simple and charming guy, about whom we can confidently say that he, like the magnificent Keanu, adorns the Hollywood crowd.
Post News Article