The Barbie doll has been a favorite toy of girls for many generations. She has always been considered the ideal of beauty and style, so there is nothing strange that manufacturers from time to time embody images of famous beauties in their toys. Find out which mini-copies of the stars were created by Barbie designers from our material.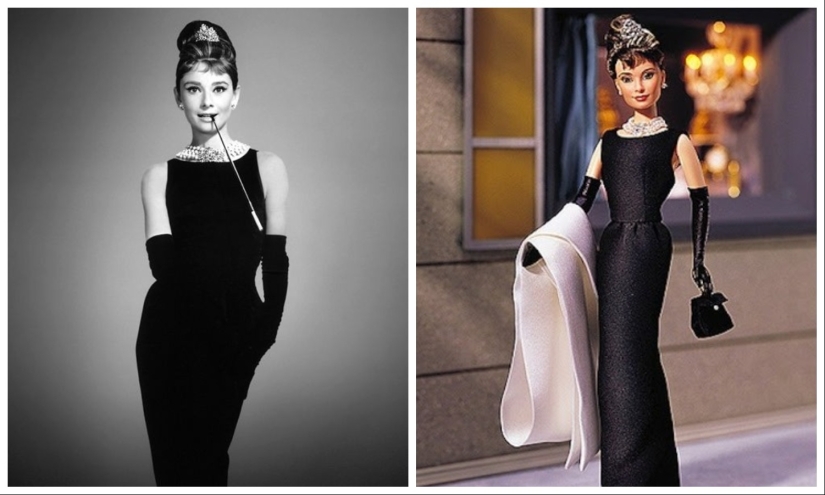 Barbie has become the ideal of beauty for several generations of girls, and doll manufacturers have repeatedly embodied the images of iconic actresses and singers in her. Here are the stars, plastic copies of which at various times appeared in exclusive issues of toy brands.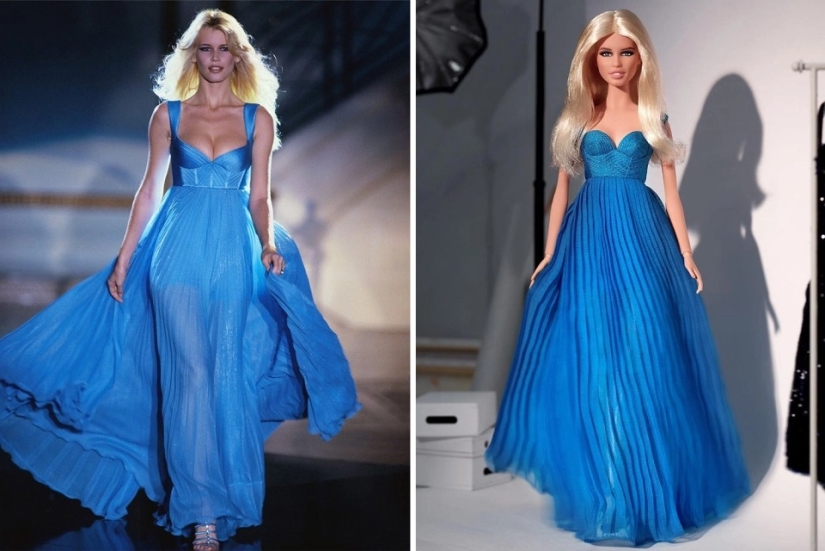 A puppet version of the iconic supermodel was released in honor of the 50th anniversary of the beauty. The dress for the doll was made by Donatella Versace herself, recreating the outfit of Claudia Schiffer, in which she shone on the catwalk in 1994.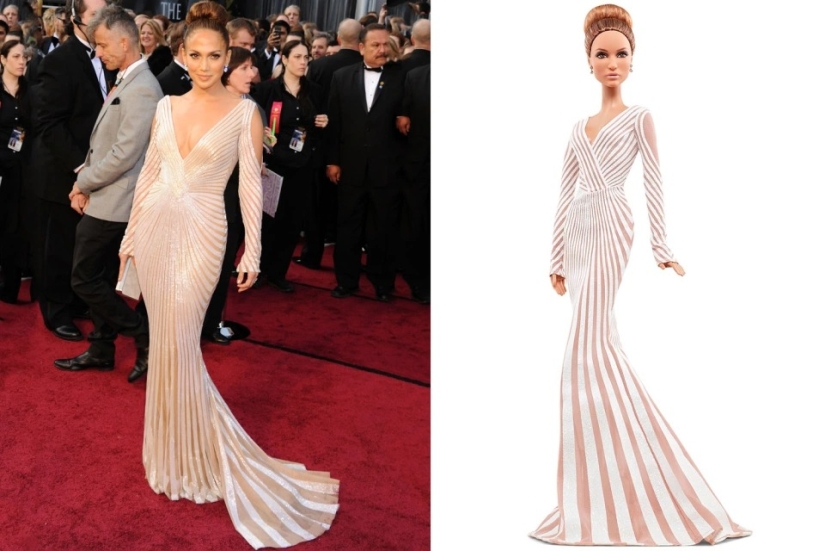 The sexy actress and singer impressed everyone at the Academy Awards ceremony in 2012 in a dazzling dress by fashion designer Zuhair Murad. Toy manufacturer Mattel has created a copy of Jennifer Lopez in the iconic outfit.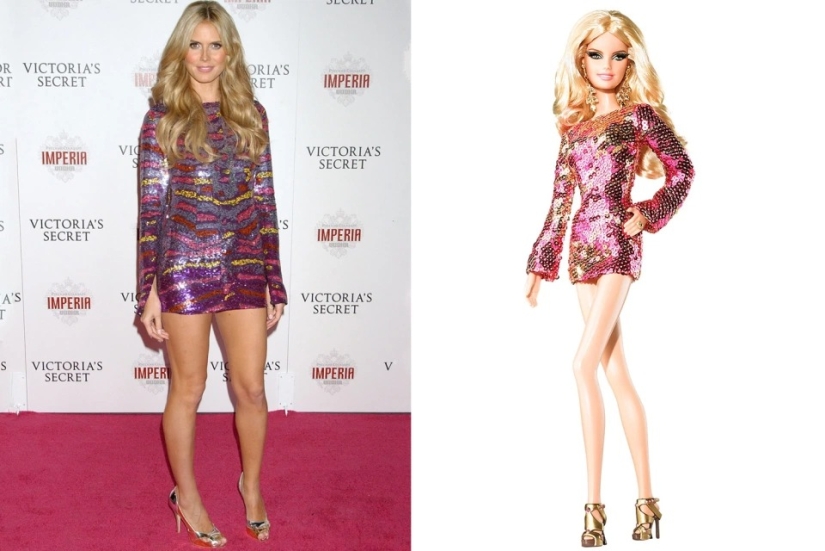 The 47-year-old supermodel looks stunning in a shiny mini dress and golden high-heeled shoes. It is this image that was embodied in Barbie, released in 2009.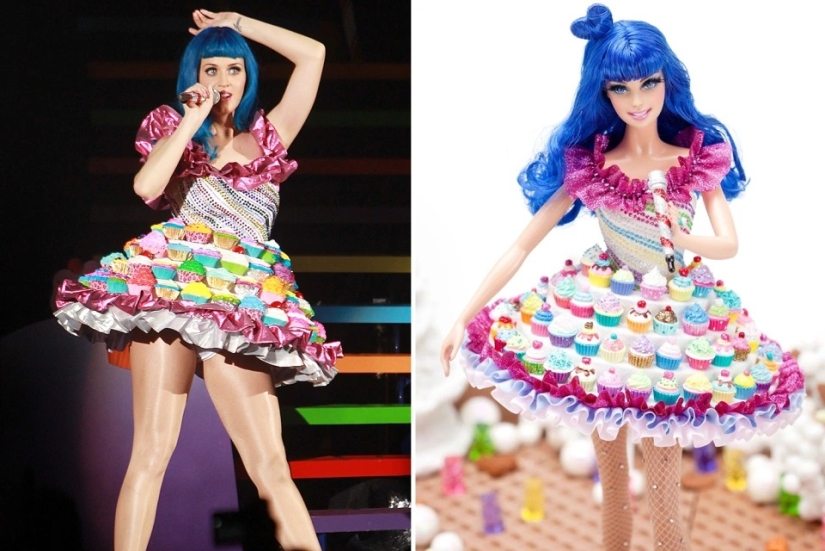 The bright costume of the singer became the basis of the most refined and detailed outfit for Barbie. It consists of 70 hand-painted mini cupcakes on the skirt, as well as fishnet stockings with Swarovski crystals. The creators even drew Barbie tattoos, like Katy Perry.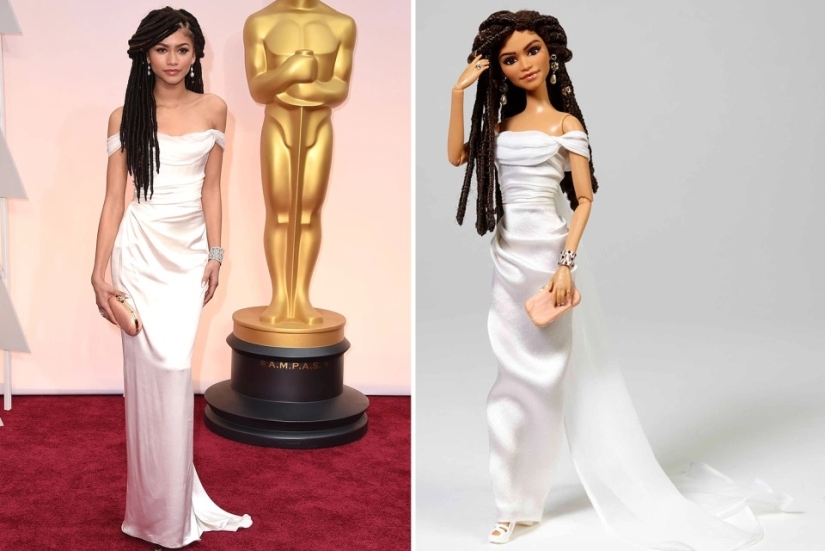 Despite the fact that the Hollywood star was criticized for appearing with dreadlocks at the Academy Awards ceremony in 2015, the Mattel brand liked her image. As a result, to the delight of the actress, they created a doll with the same hairstyle as Zendaya.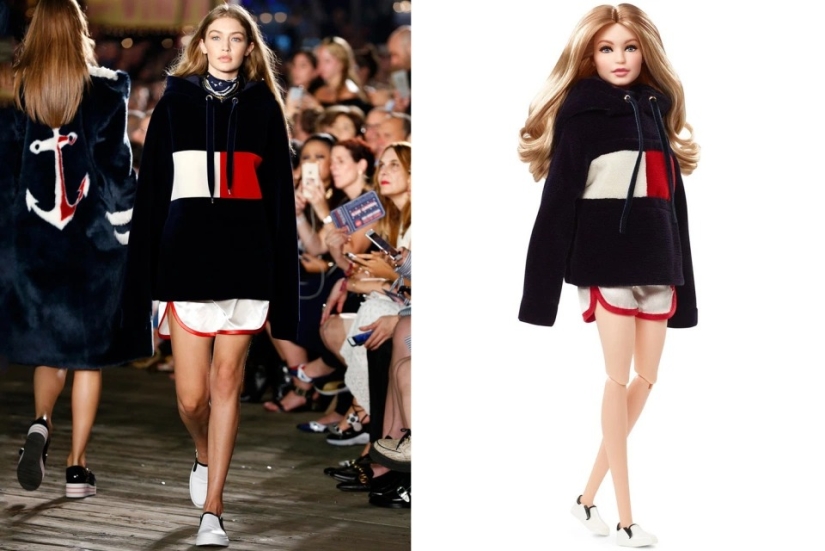 In 2016, the model appeared on the catwalk in shorts and a spacious hoodie from Tommy Hilfiger. A year later, the TommyXGigi Barbie appeared. Gigi's little daughter will be able to play with a doll — a copy of her mother in the future.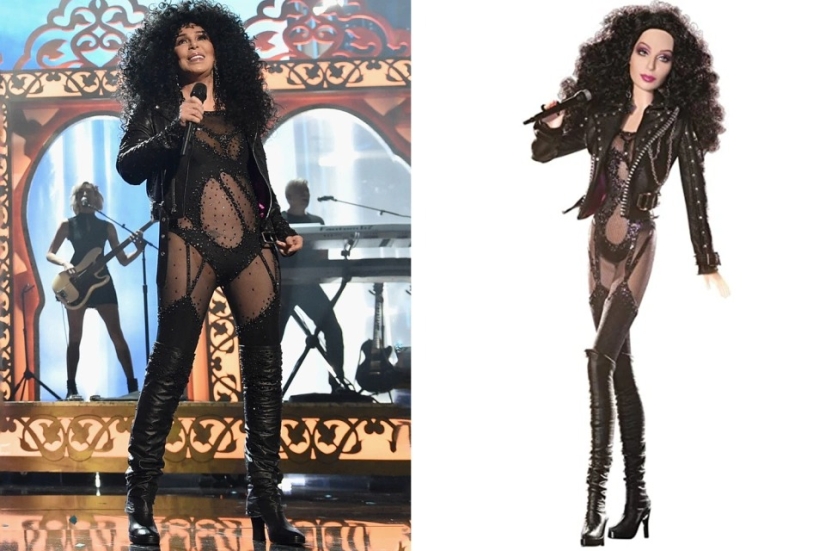 The singer's revealing costume from the video for the song Turn Back Time, filmed in 1989, caused universal indignation. Some TV channels even refused to put the video on the air. Nevertheless, the creators of Barbie embodied the seductive image of Cher in a doll.
More and more girls want to become like Barbie. Russian Tanya Tuzova is one of them. She spends millions of rubles on pink clothes and her favorite dolls and changes husbands like gloves.
Keywords: Actresses | Barbie | Brand | In the image | Recreation | Hollywood | Stars | Toys | Copy | Beauty | Doll | Outfits | Manufacturer | Supermodels | Similarity
Post News Article