"In early August, I flew to Hong Kong, where I looked not only at local attractions, local people, their lifestyle, but also at the city from points inaccessible to most people. There are thousands of reports about Hong Kong itself, which describe in detail both the city itself and its pros and cons, but in this post I want to show you Hong Kong from above! - says a student from Moscow and a great travel lover Alexander Remnev.
(Total 52 photos)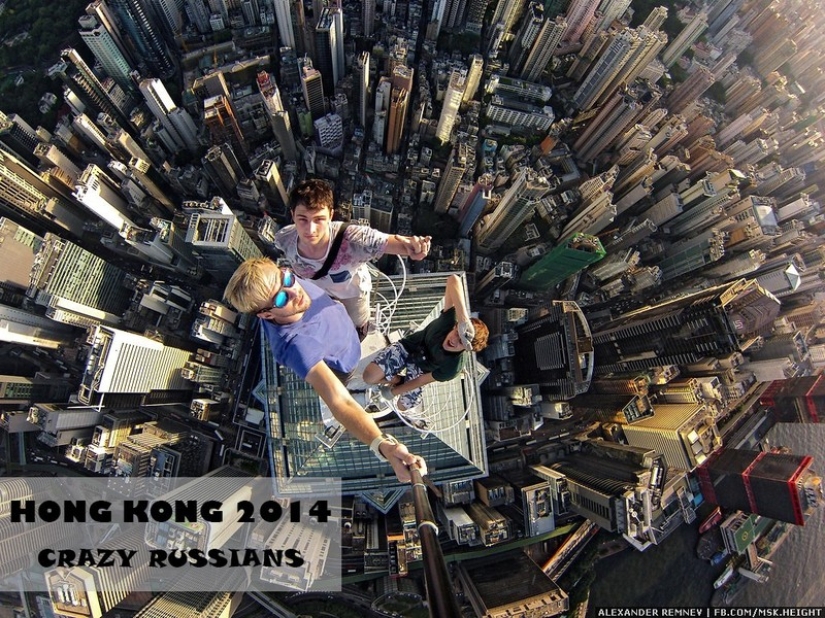 Photo: alexandr-remnev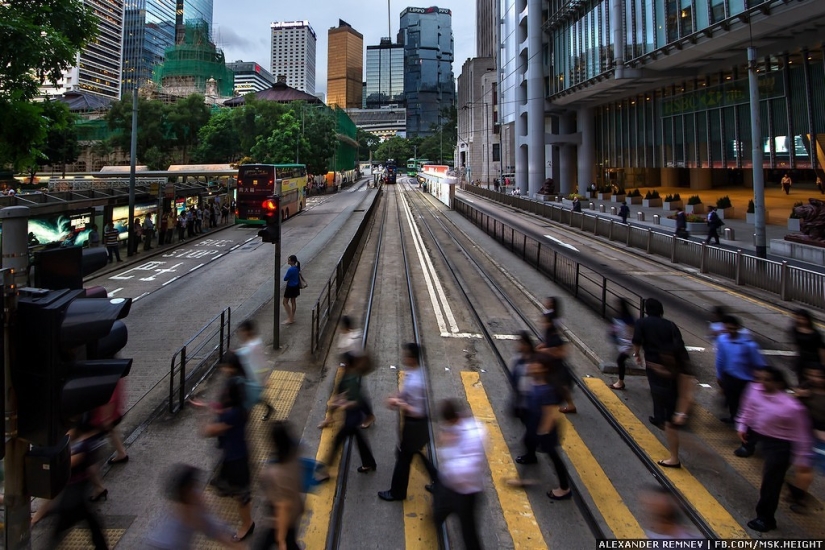 1. Why Hong Kong? Everything is very simple! Hong Kong is a city of skyscrapers. They are at every turn. Fans of roofs and heights have a huge choice of where to climb (unofficially, of course). In addition, Hong Kong is a special administrative region of the People's Republic of China, and therefore the city has separate laws from China, a different currency, and a separate visa policy. A huge plus is that for Russians a visa is given upon arrival for 2 weeks. So I did not have to bathe in Moscow with documents and stand in long lines at visa agencies.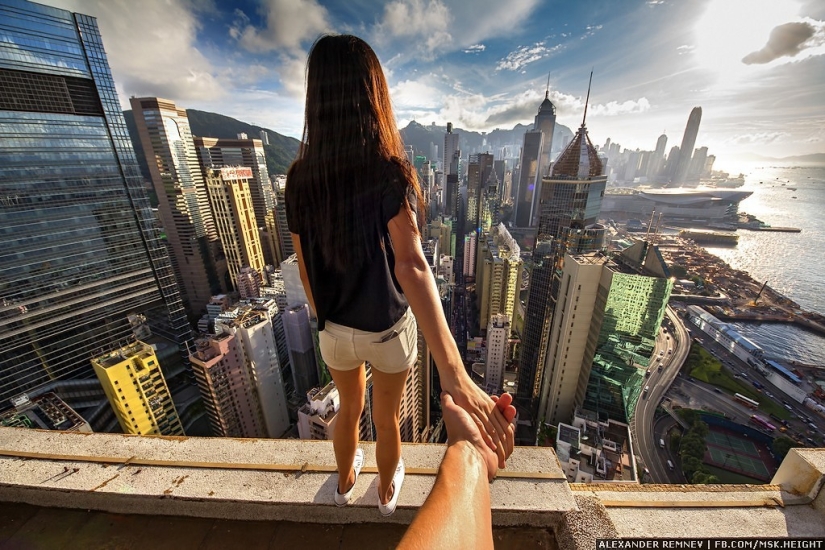 2. Well then! Follow me, I'll show you Hong Kong from above!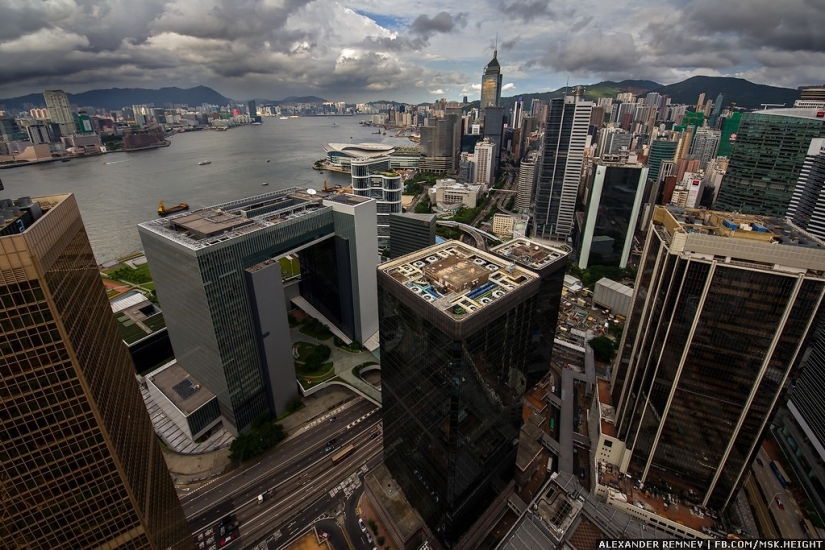 3. The first thing I noticed when leaving the airport was a dramatic change in climate. The city is insanely humid, and because of this, it is very stuffy! After a comfortable temperature in the airport terminal, the street seemed like the wildest steam room!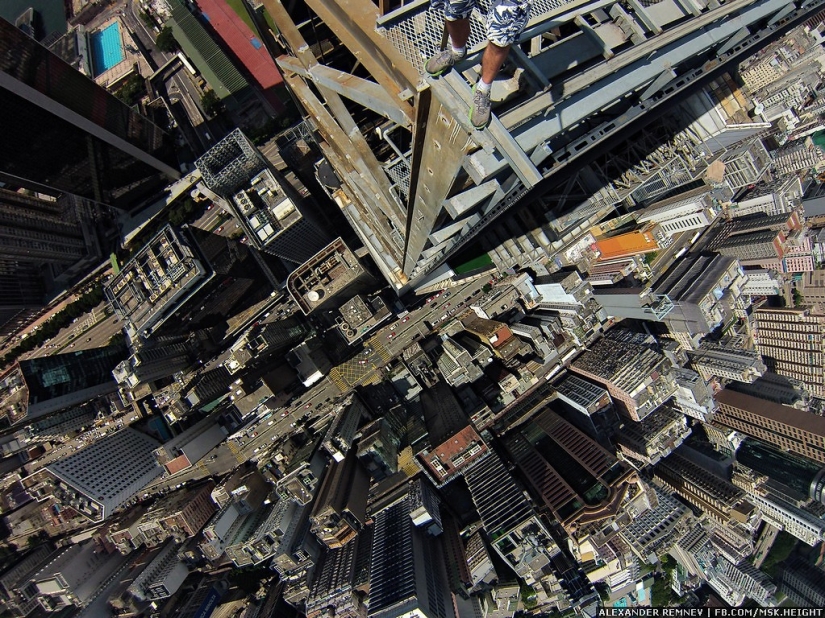 4. I really liked the unified card (Octopus), which can be used to pay not only for travel in public transport, but also for purchases in shops and fast food restaurants.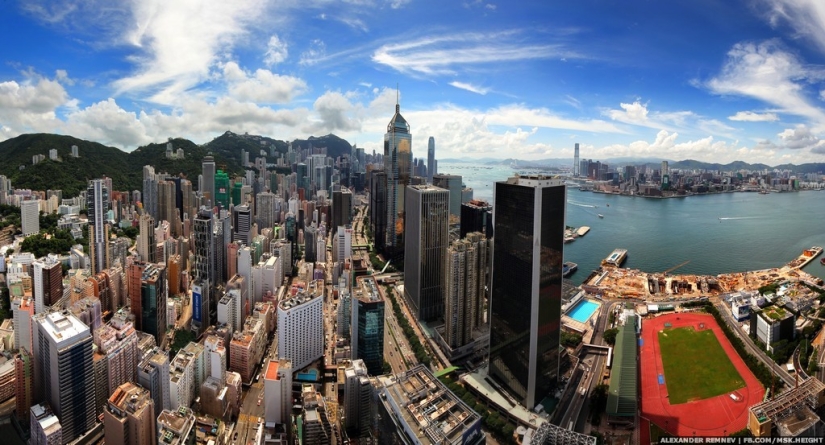 5. The city itself consists of two parts - mainland and island, separated by a strait. They are connected by two metro lines, several road tunnels and water transport.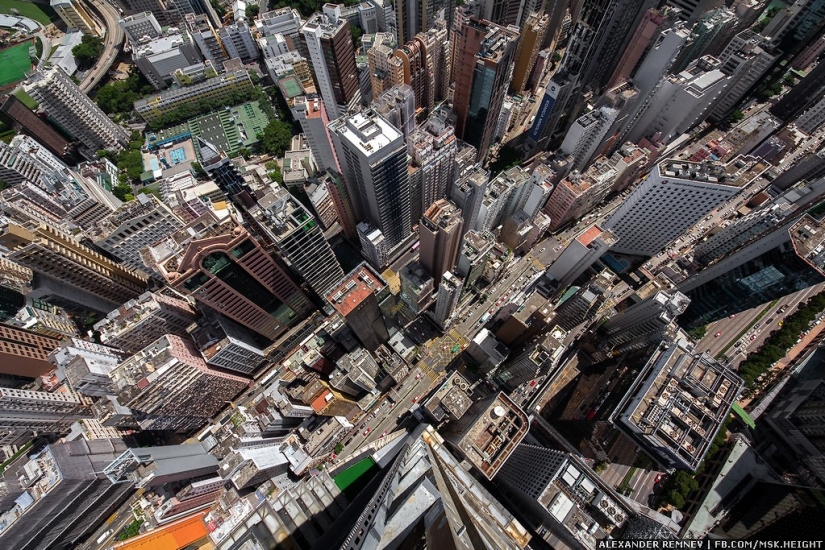 6. Height 201 meters, these are 52 floors.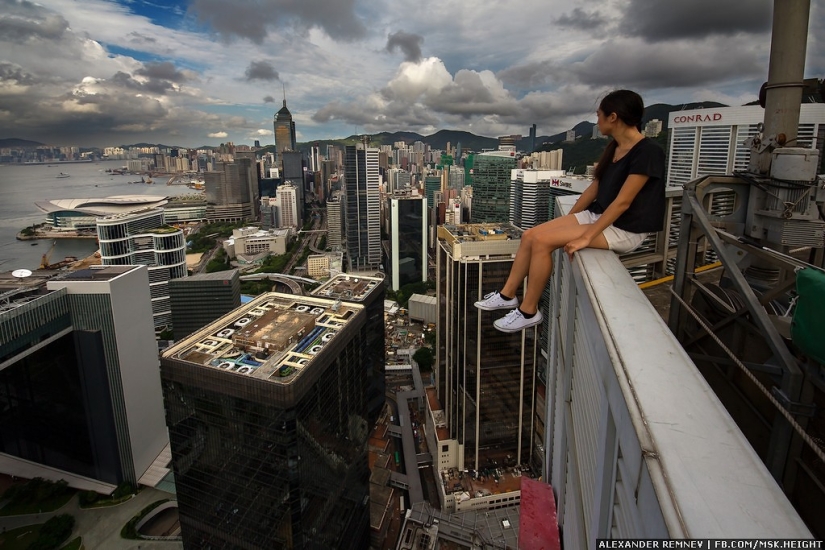 7. Not all rooftops in Hong Kong are open, but we still found them! Of course, we came across tightly closed doors, cameras, and the worst thing - ALARMs. This is a fire alarm installed on many doors to the stairs and to the roof of buildings. When the door is opened, a terrible siren is activated on the entire staircase, which is heard on the floors as well.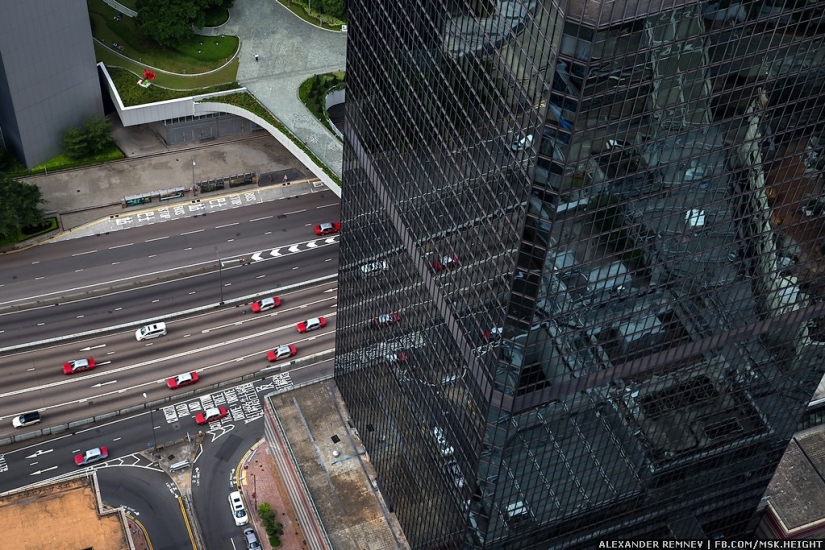 8. During the entire trip, we never used a taxi, so I don't even know what the prices are. This is because even at night some bus routes run around the city and you can easily get to your destination.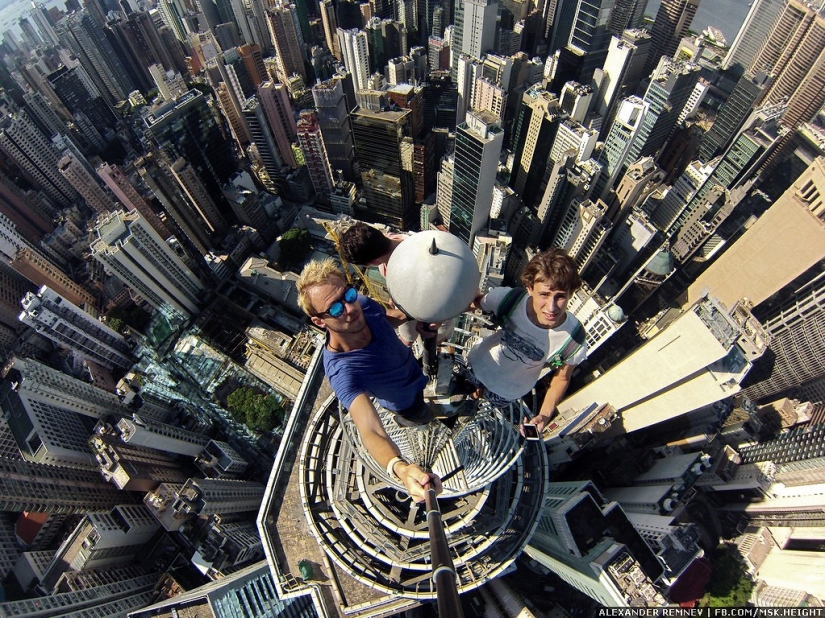 9. And this is a tough guy and a lover of roofs - Eric, who repeatedly kept the company in the climbs.
10. There are a lot of buildings with spiers in the city! It's just a fairy tale, I love them!
eleven.
12. A little extreme.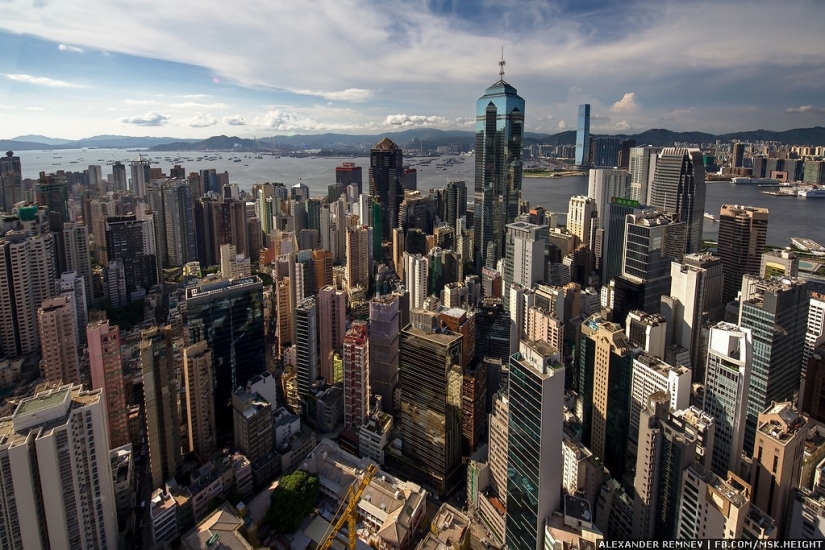 13. By the way, do you see a tall glass building with a spire? That's where we're going now!
14. YES! We are at the very top of the spire! This is the fifth tallest building in Hong Kong! The Center Tower has a height of 346 meters, it is 73 floors, plus a huge spire.
You can watch the video above here
15. From above, all other skyscrapers look tiny.
16. At the height, everything is quiet and calm, only the wind blows the hair and the sun blinds the eyes. It's hard to imagine that somewhere down there, a bustling life is in full swing, full of worries and rules.
17. A little more, and you can reach the clouds.
18. There is nowhere higher.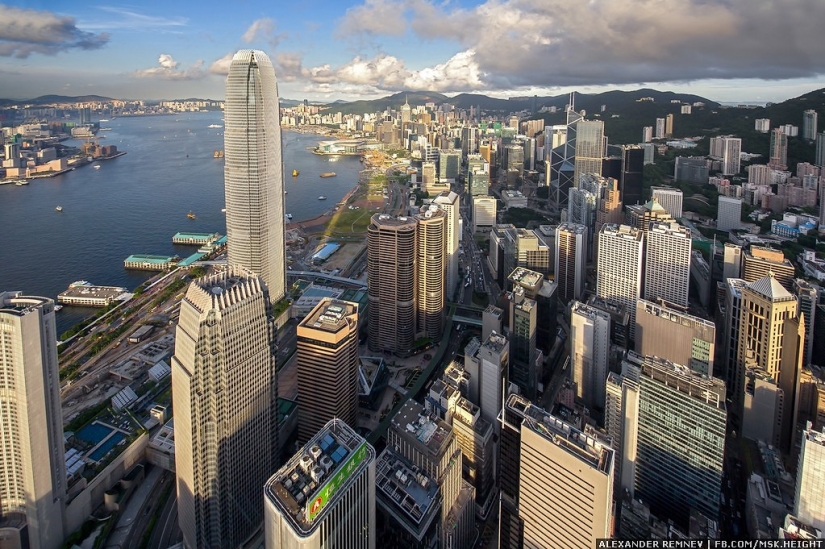 19.
20. A little extreme [2].
21. The building on the left is an exhibition center.
22.
23.
24. Very cool roof in every sense.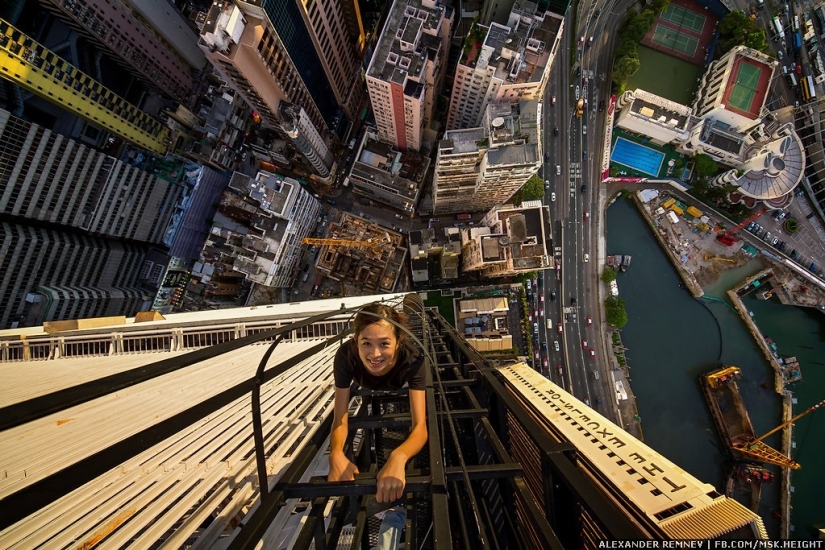 25. Meet the fearless Elana!
26.
27.
28. Instagrammer Kay also kept the company.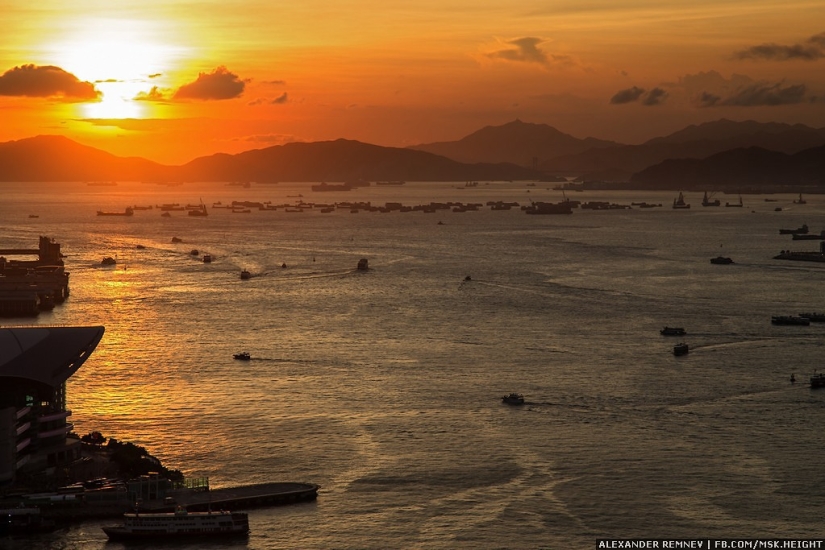 29. We were not very lucky with sunsets, but we still met this one on the roof.
30. Porridge from skyscrapers.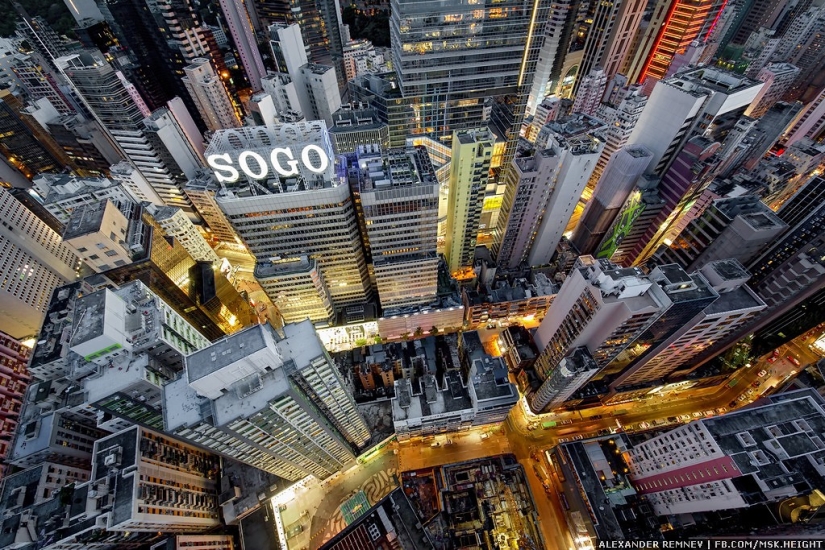 31. The metro in the city is divided into zones, and the cost varies depending on them. One of the last days, we ran out of money on a single card, there was little cash left, and it was impossible to replenish Octopus from a bank card, and we decided to jump over the turnstiles and ride for free. We did not see any of the staff, and with full confidence that we were not noticed, we went to the platform. A minute later the train came, got on it and drove off. We got off at the next stop to change trains. Done. We were waiting for the train, and then several staff members approached us. Actually, for the first time we got off with a warning, the next time we would pay about 2000 rubles. So this is not Moscow for you, where they don't look at the metro cameras. Don't go there for free
Keywords: Hong Kong | City | Roof | Skyscraper | Roofers | From above
Post News Article