The story of Maria Chapman is strikingly different from other stories of the life of Mowgli children. After returning to the people, she not only quickly adapted, but was also able to live like an ordinary person. Moreover, she wrote the book "The Girl without a Name", in which she described in detail her adventures in the jungle.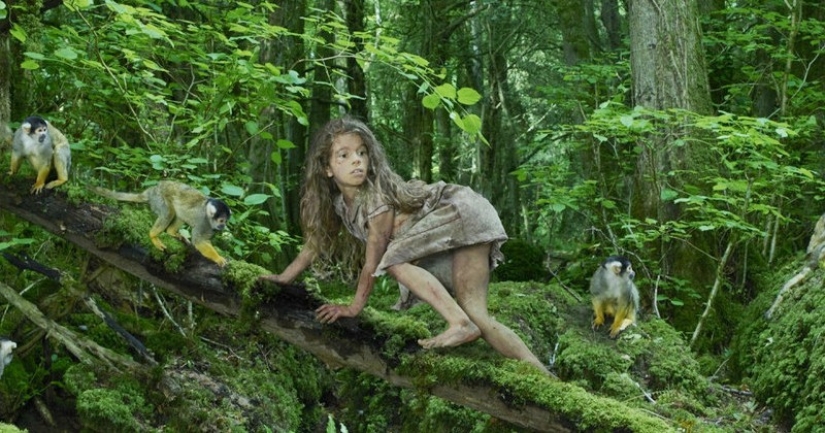 The exact date of birth and origin of Marina Chapman are unknown. She was born around 1950, and her parents were most likely British who lived in Colombia. Marina remembers very little about her life before meeting a pack of capuchin monkeys. Shortly before her 5th birthday, she was playing in the courtyard of the house and was abducted by two unknown people.
Most likely, the fabric was soaked with chloroform, as Marina almost immediately lost consciousness. The Kidnappers acted very strangely. They took the girl far into the jungle and left her there alone. When she woke up, she saw a tropical forest around her, without roads and paths. The child tried to find his way home, but nothing happened.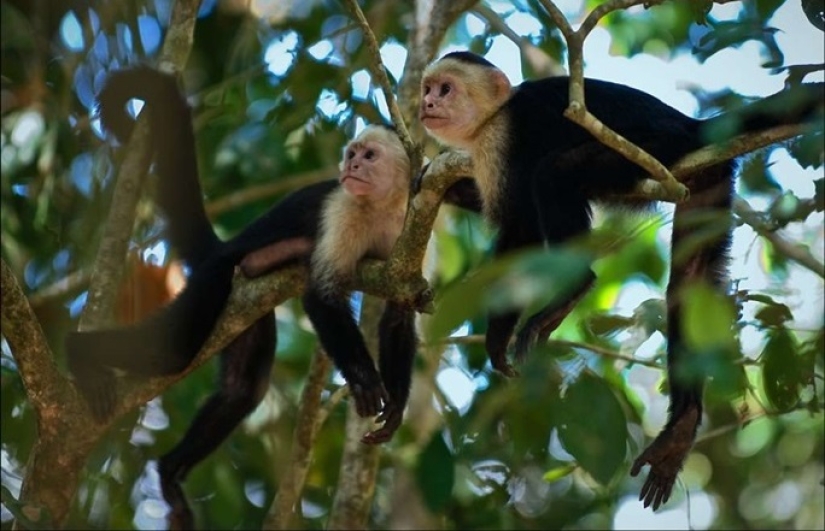 For many hours Marina struggled through the jungle until her dress turned into rags. She was lucky that on her way she did not meet predators or poisonous snakes. In the end, the girl came to a clearing that was chosen by capuchin monkeys. Wild animals did not show aggression and Marina decided to settle near them and wait for rescue.
Later she recalled that Capuchins were like people and she was not so lonely. The unfortunate woman wanted to live and play with them so much, but the primates did not pay any attention to the neighbor. The first contact that changed everything happened by accident. The girl ate tamarind and got severe food poisoning.
She was writhing with stomach pains and was sure she was going to die. An old monkey came up to her and forced her to follow him with the last of her strength. She led Marina to a puddle of unimaginably dirty water and let her know what to drink from it. The child did so, after which severe vomiting began. It all ended with recovery and since then the girl called this monkey "grandfather".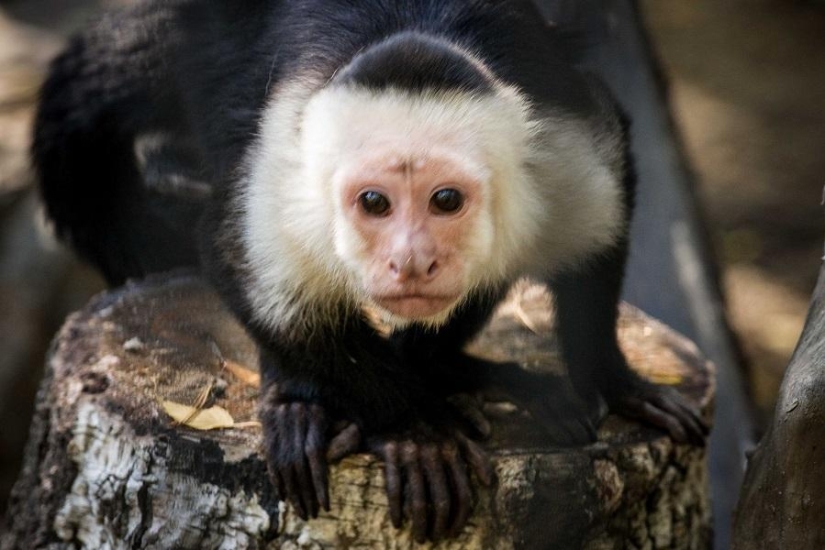 After the miraculous healing, the Capuchins changed their attitude towards the human cub. They allowed her to be in the pack, fed her and allowed her to play with young monkeys. Very soon Marina adopted many animal habits. She learned to climb trees, get food, and began to understand the sounds they made.
Marina liked living with monkeys, but at the same time she wanted to return to people. Sometimes she saw hunters in the forest, but together with the pack she went away from them. One day she made up her mind and, leaving the Capuchins, approached the hunters on all fours. They volunteered to help the child, but took her not home, but to some brothel in the city of Kukuta.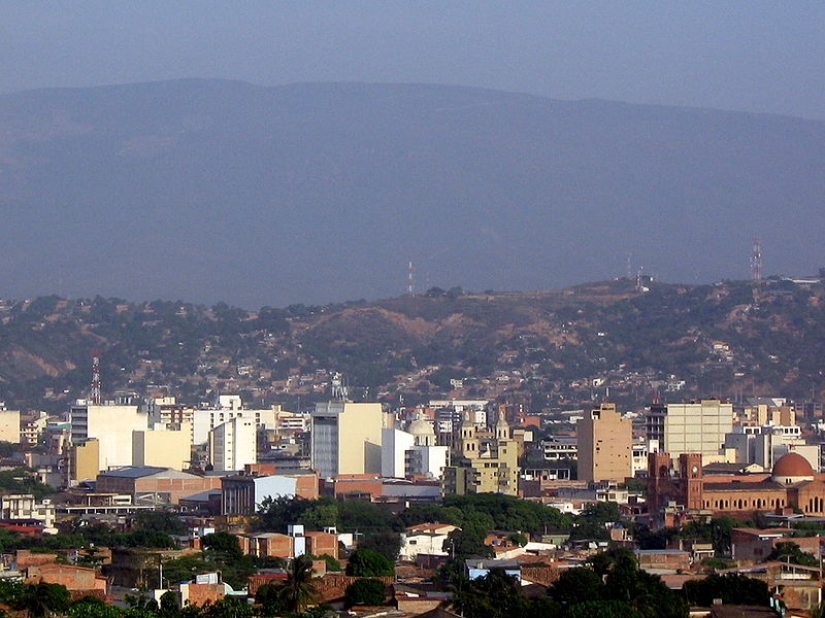 There, a ten-year-old girl was made, in fact, a slave. She was given the name Gloria and forced to clean, carry weights and help in the kitchen. Marina endured bullying and was very afraid that she would be forced to sleep with clients. When she realized that this could not be avoided, she ran away from the institution and began to live on the street.
The girl met a group of street kids who gave her the nickname Pony Malta. Together with new acquaintances, she spent the night in doorways and landfills, and also engaged in theft. The clever and courageous Marina quickly earned authority among the homeless. She developed her own street theft tactics, which allowed her to take someone else's, almost without risk.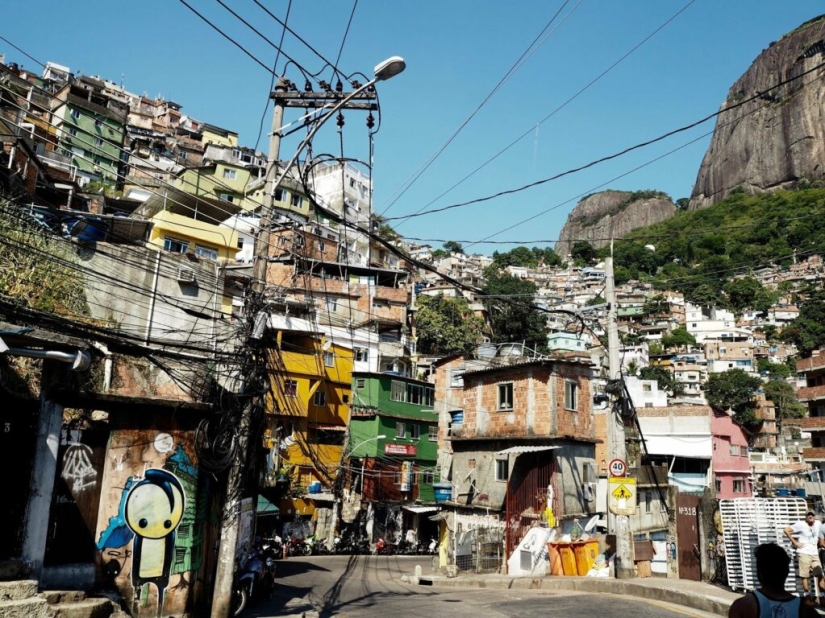 Marina was looking out for women in miniskirts on the street and, running up on all fours, pulled off their panties. Taking advantage of the confusion of the victims, the thief snatched the bags from their hands and ran away. Sometimes a chase was organized for her. But even the police were powerless, as Marina literally flew up to the treetops. Nobody could get it out of there.
Fortunately for Marina, her criminal life ended before she went to juvenile prison. An older friend advised her to give up street life and try to get a job as a servant in some family. Soon Marina found people who agreed to take her into the house. They named Marina Rosalba and at first treated her very well. But it soon became clear that the kind and rich spouses are connected with the criminal world.
They would never let Marina go if she wanted to leave them. A 14-year-old maid had to run away at night. She was helped by a neighbor, a woman with many children, Maruja. She convinced Marina that it was not safe for her to stay in the city. Maruja arranged for Marina to move to Bogota, where her older children lived.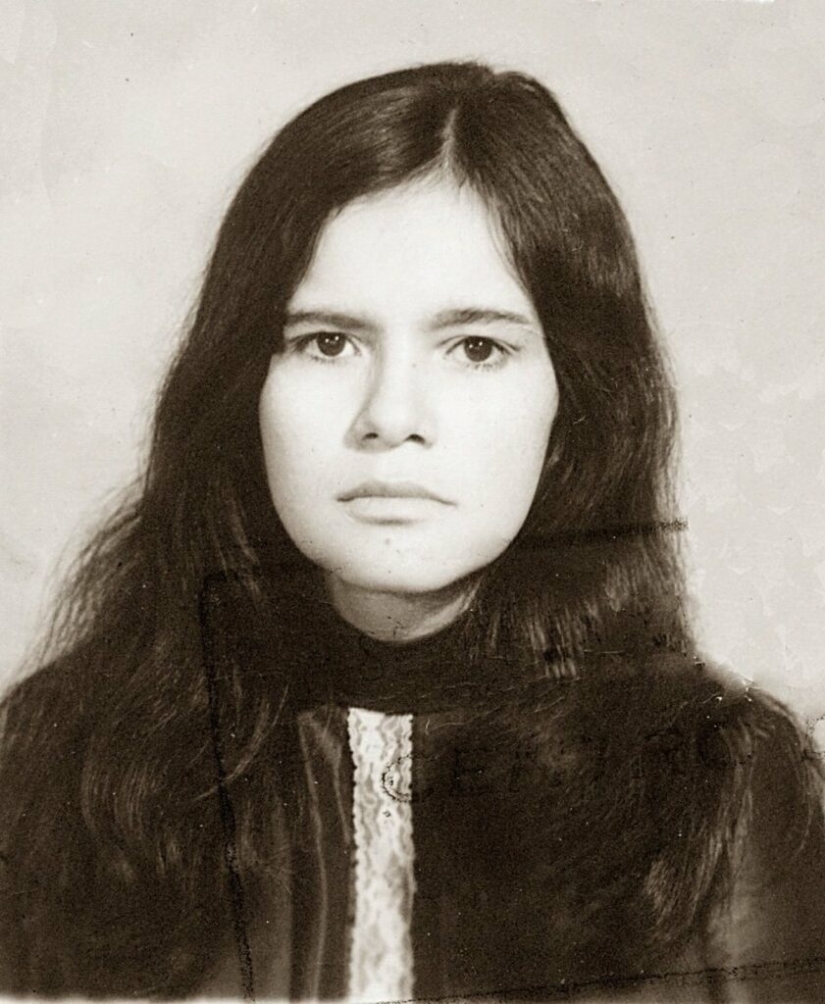 Arriving in the family of Maria, Maruja's daughter, Marina received a gift for the first time in many years. She was presented with a box containing a blue satin dress, socks and white shoes. At the age of 14, Maria adopted her and the misadventures of the Mowgli girl stopped. Her new mother sent her to study textile business in the UK with her own children.
In England, Marina met her future husband John Chapman. It happened in a church where an unbeliever girl came for company. After 6 months, the couple got married. Marina and John Chapman currently live in Yorkshire. The woman has been working as a chef at the Bradford National Media Museum for many years.
John and Marina have two adult daughters and grandchildren. Sometimes Marina tells the kids how she climbed palm trees for fruit and escaped from jaguars, and the children do not consider this something unusual. They are sure that they have the most extraordinary grandmother and are very proud of her.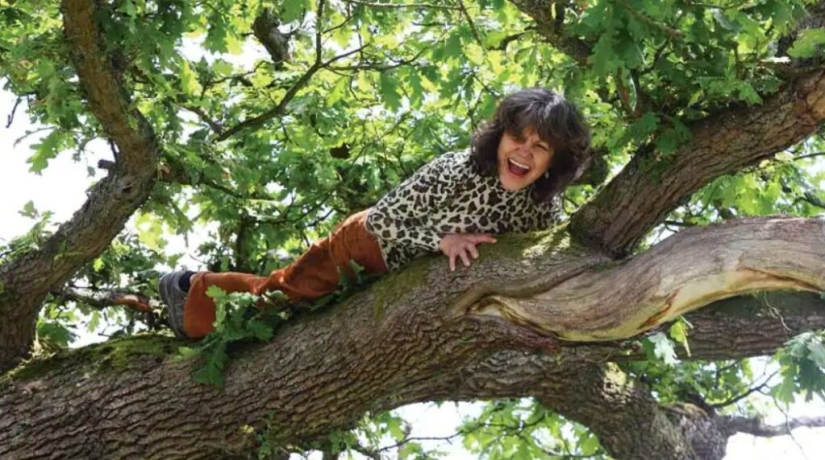 Sometimes Marina, despite her advanced age, can shake the antiquity and deftly climb a tree. Despite the fact that 60 years have passed since her return to the human world, the woman has retained some animal habits. For example, sometimes it is easier for her to move on all fours. Marina Chapman claims that she still has to fight with the "inner animal".
The fascinating life story of Marina Chapman, described by her in the book "The Girl without a Name", is not liked by everyone. Some question the veracity of this woman's stories. To begin with, some people do not believe that a child at 5 years old, even after stress and chloroform poisoning, can completely forget everything. Many also doubt that the disappearance of a child of a British family in It could have passed without resonance.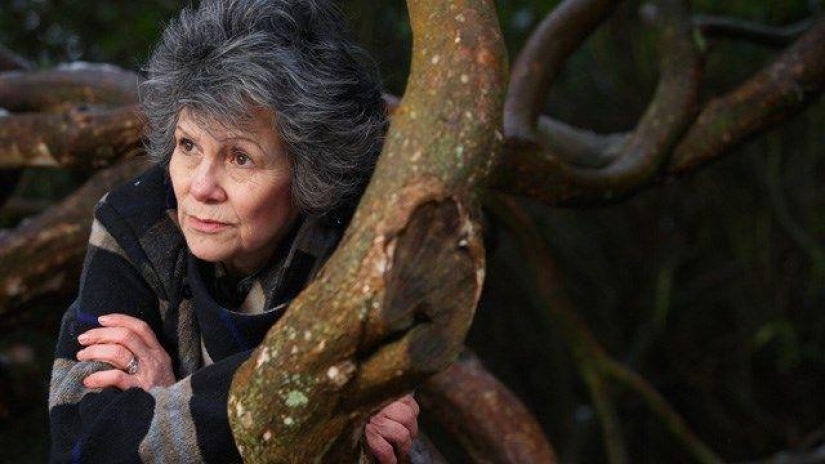 But most suspicious of all are the many happy coincidences and successful escapes described by Chapman. Christopher French, professor of psychology at the University of London, believes that Chapman may suffer from addiction to false memories.
At the same time, Dr. Carlos Conde from I examined the Marina and made interesting conclusions. He used a lie detector, photographs of the figures involved in the Chapman story and capuchin monkeys. As a result, Conde came to the conclusion that Marina's story is completely true.