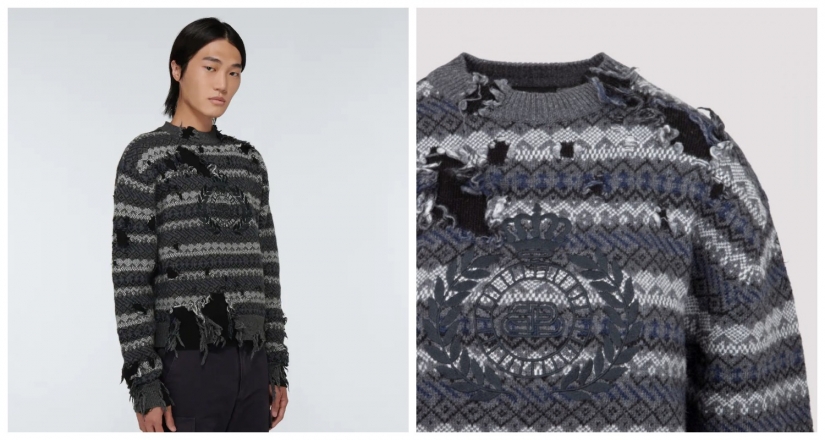 Do not rush to carry a sweater with holes to the trash, because it can become part of your supermodel image. Luxury clothing brand Balenciaga has surprised with a new line of sweaters that look like they were chewed by mice, and at the same time cost a fortune. Users of social networks criticized the novelty to the nines, but torn sweatshirts still remain on sale.
Designers of the fashion brand Balenciaga always try to go beyond, but sometimes they go to extremes.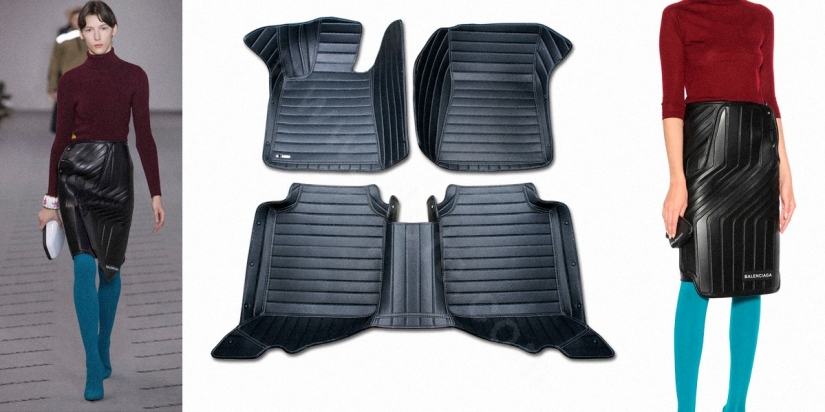 Once they already presented to the court of honest people a skirt similar to a rubber mat for a car at a fabulous price of $ 2,300 (about 171,000 rubles), and now they have come up with sweaters made of high-quality wool with holes. In it, a person looks as if he was attacked by a pack of dogs.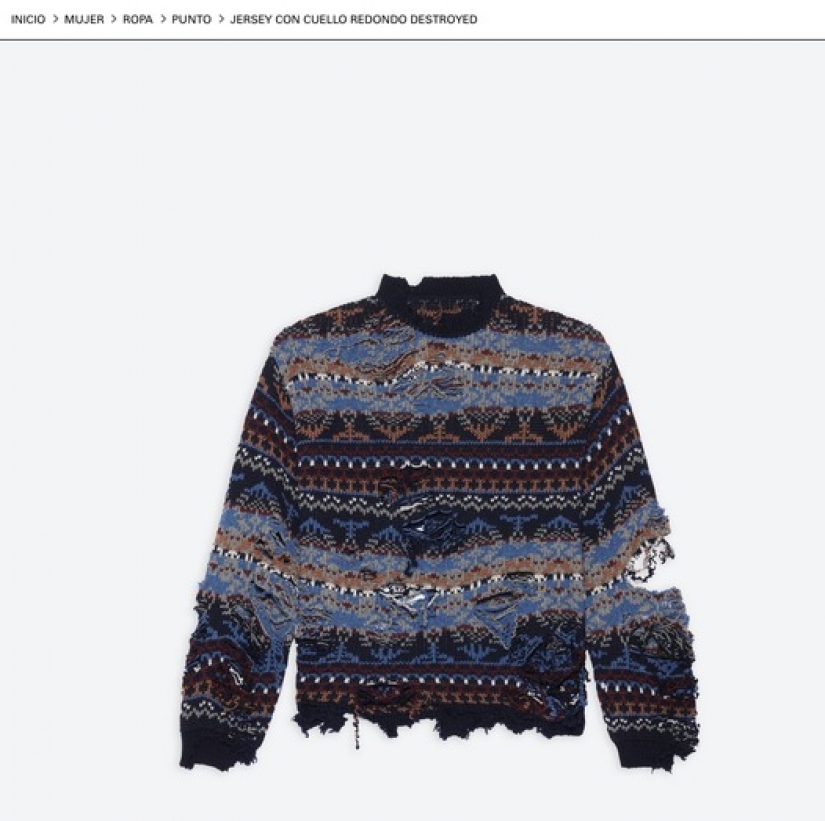 The trendy thing is sold by the fashion house on its official website for a mind-blowing $ 1,450 (about 108,000 rubles).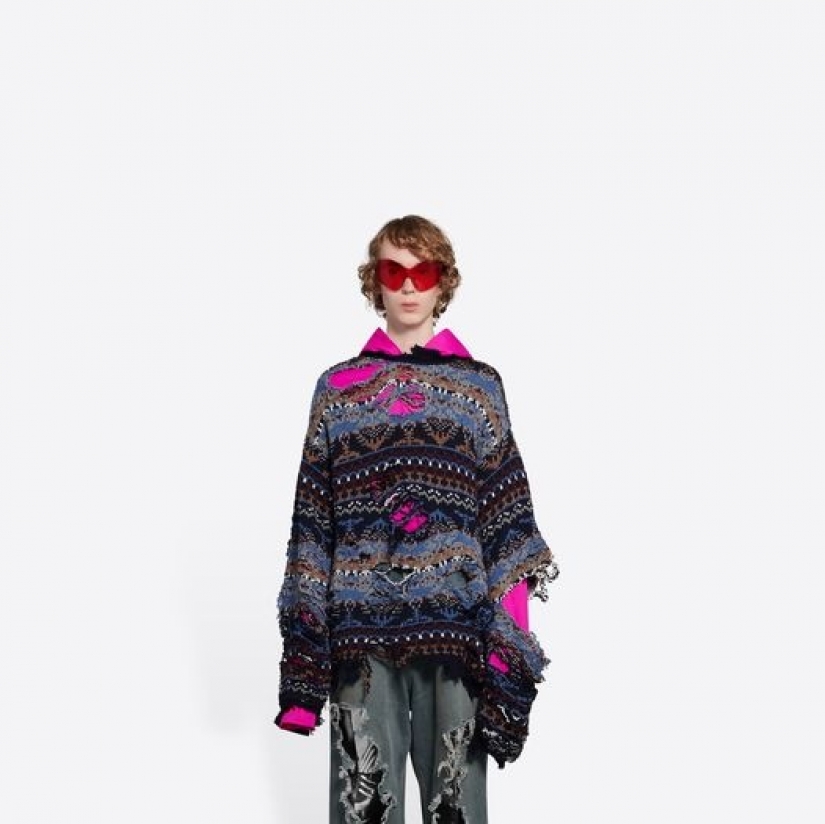 Strange oversized sweaters called "Destroyed Crewneck" are made in Italy from 100% wool.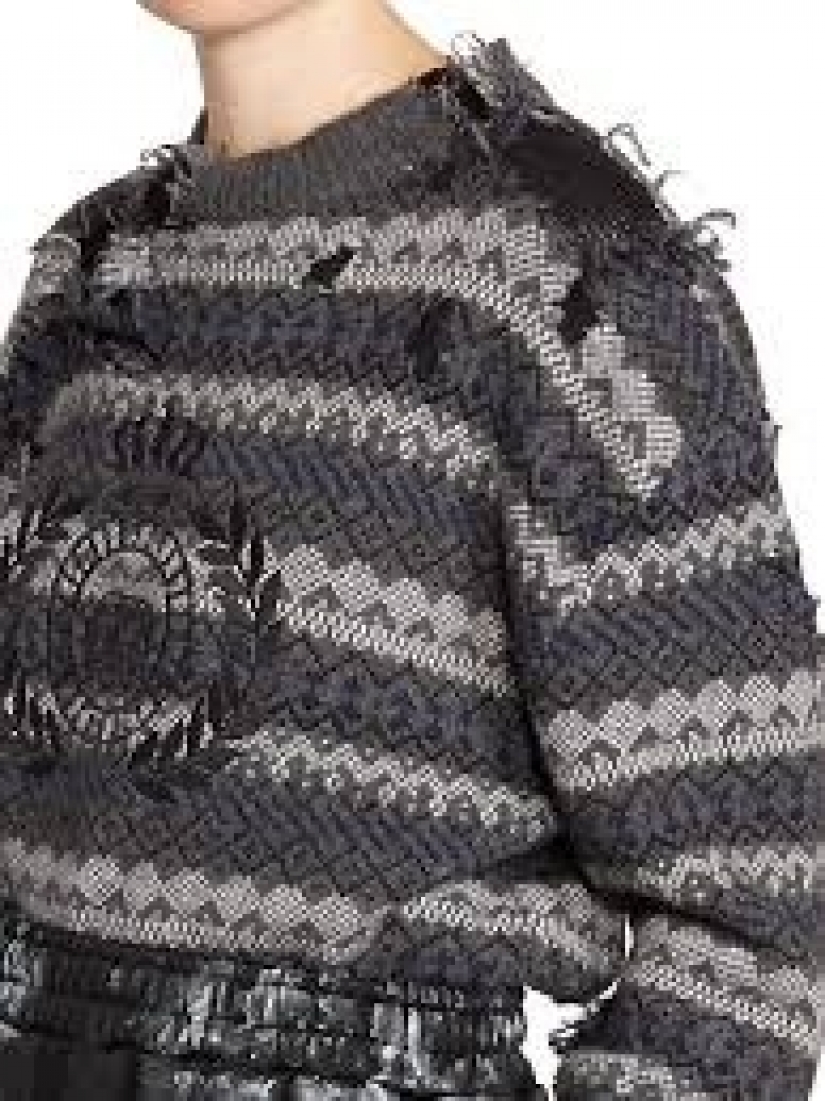 The people were very indignant at such a novelty. Users are indignant and joke about the cost of a thing that seems to have been taken out of a garbage can. Almost no one appreciated the avant-garde design.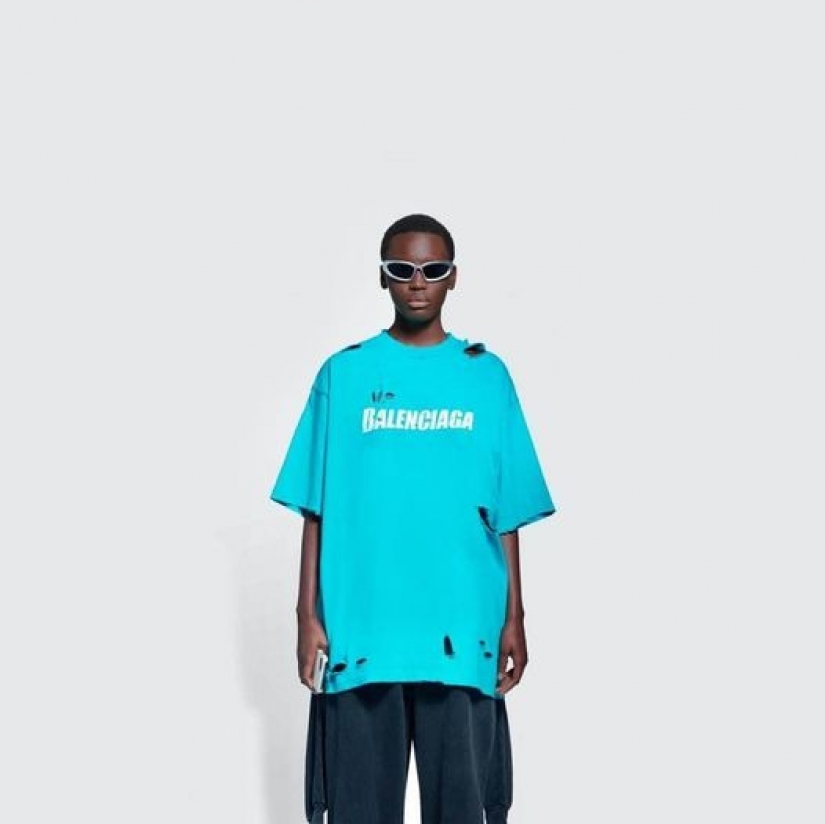 It seems that the designers of Balenciaga like torn clothes a la homeless. In addition to torn sweaters, they sell T-shirts and hoodies with holes that only the rich can afford. 
Meanwhile, designer Nina Dodd has been knitting camouflage sweaters for an unusual photo project for five years. They mask the people in the pictures in a particular place.
Keywords: Fashion | World | Money | Brand | Image | Sweater | Look | Design | Designers | Holes | Poor | Novelty | Cost | Criticism | Social networks | Fashion clothing | Users