A 70-year-old artist from the USA, obsessed with bright colors, has transformed her "boring beige house" into a riot of colors and unexpected design solutions. The woman is delighted with her creation - however, the neighbors do not like it.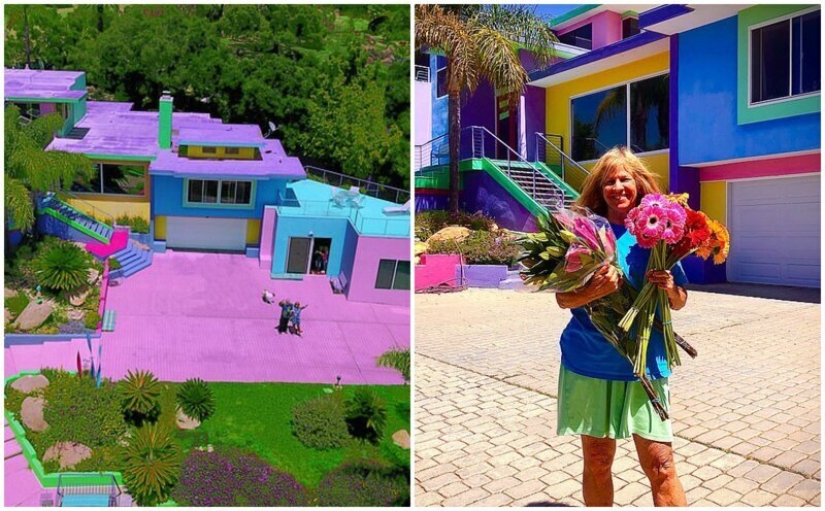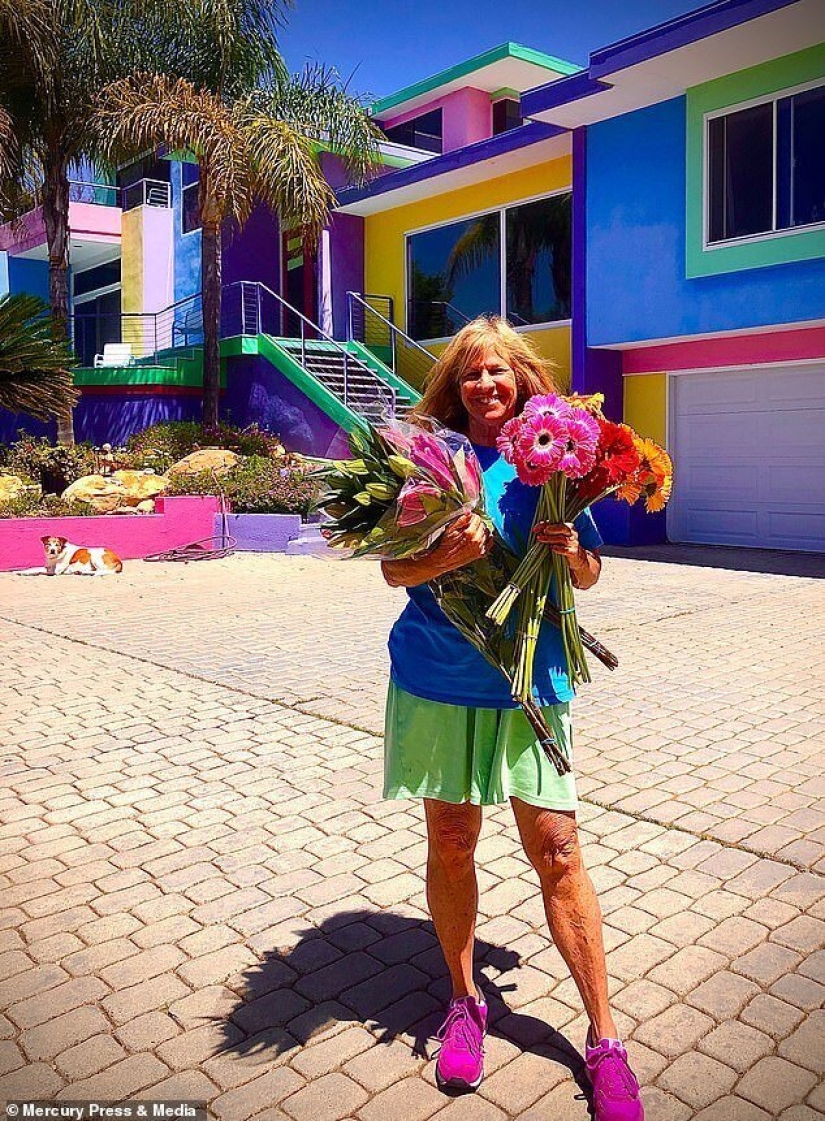 Maintaining such a rainbow mansion in its original form is an expensive pleasure. To keep the colors from fading, every year the house needs a small cosmetic repair. The artist spends about 5 thousand dollars a year on this (about 350 thousand rubles).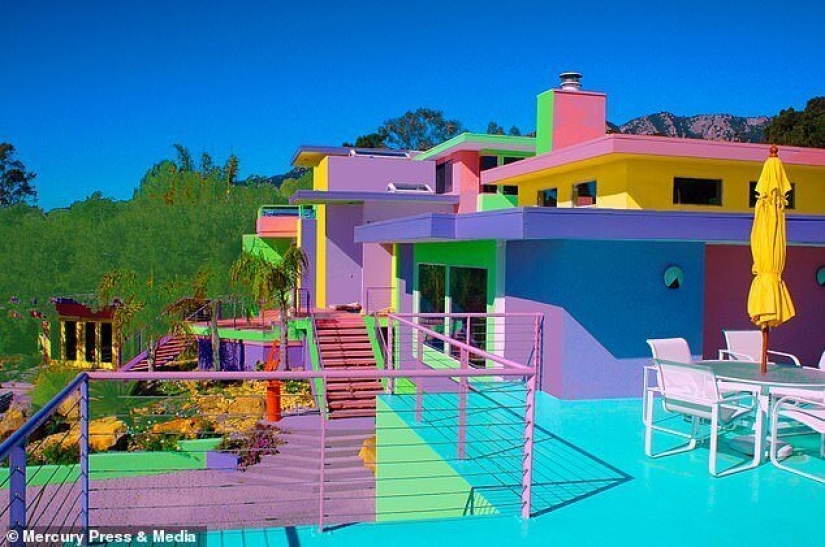 According to the hostess, passers-by usually admire her mansion, and locals have already nicknamed it "rainbow house". However, not everyone likes Jane's creation. For example, her neighbors are unhappy because the rainbow house does not fit into the general beige range of the area.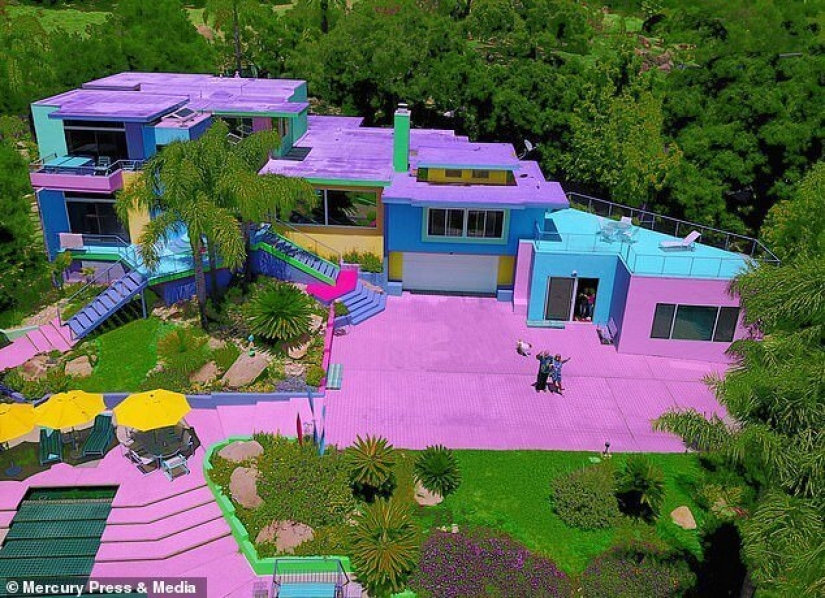 Jane and her husband, writer David Obst, moved into this mansion 23 years ago. Even then, the artist added several bright colors to the design, and over the years her imagination played more and more. She constantly comes up with new ideas, and paints the house in even brighter colors.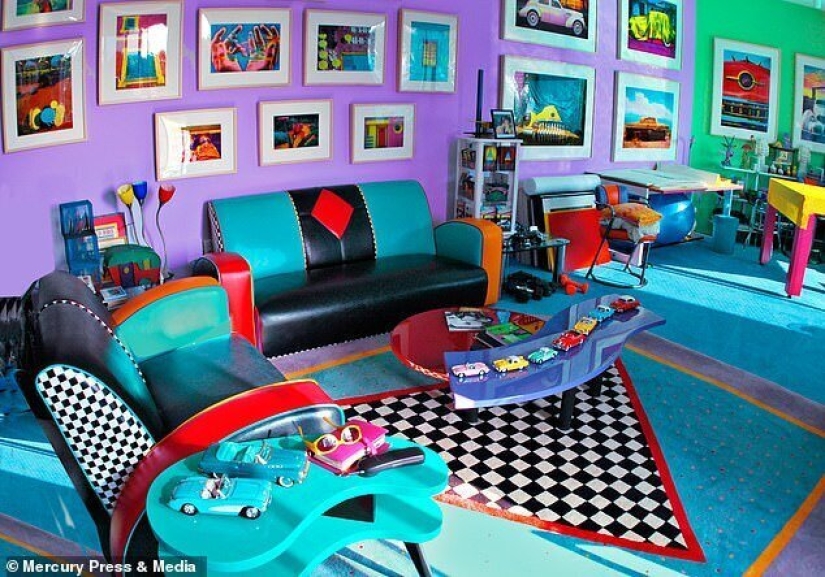 Having started her career in the art world 35 years ago, Jane initially engaged in hand painting, thanks to which she gained fame in artist circles. She also became one of the first artists to use Photoshop in their work.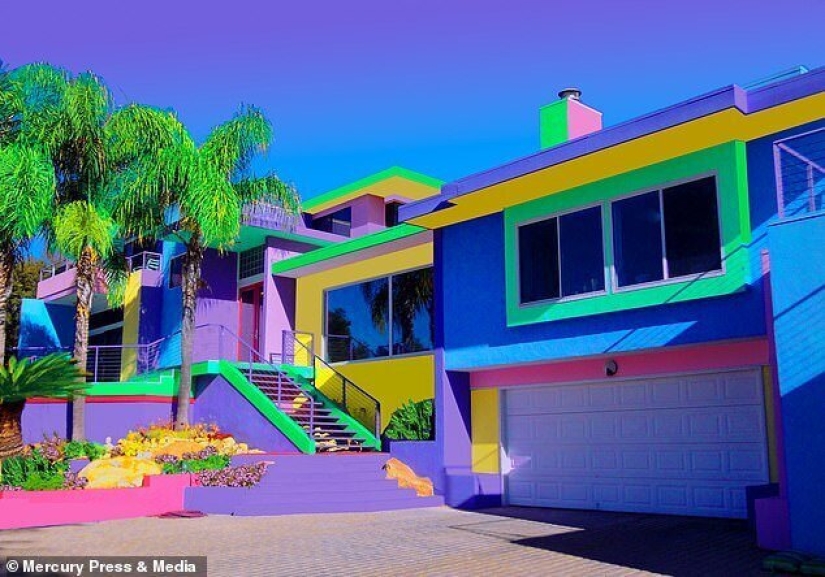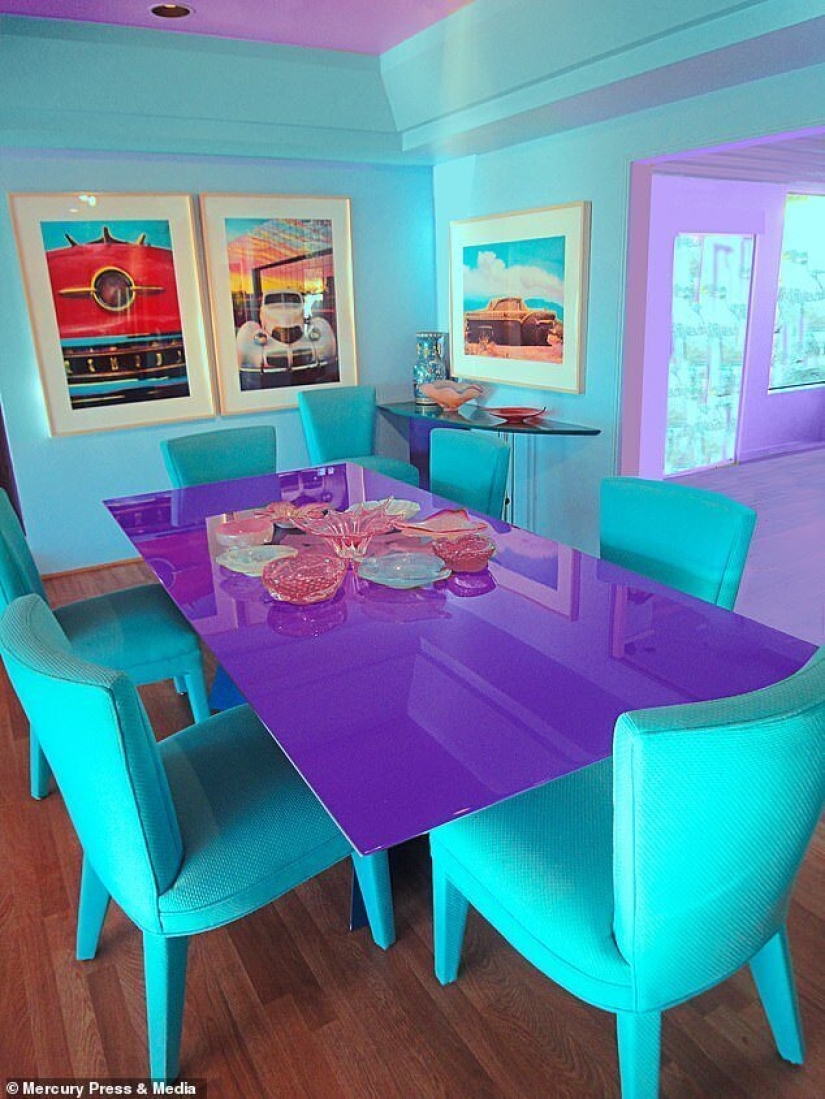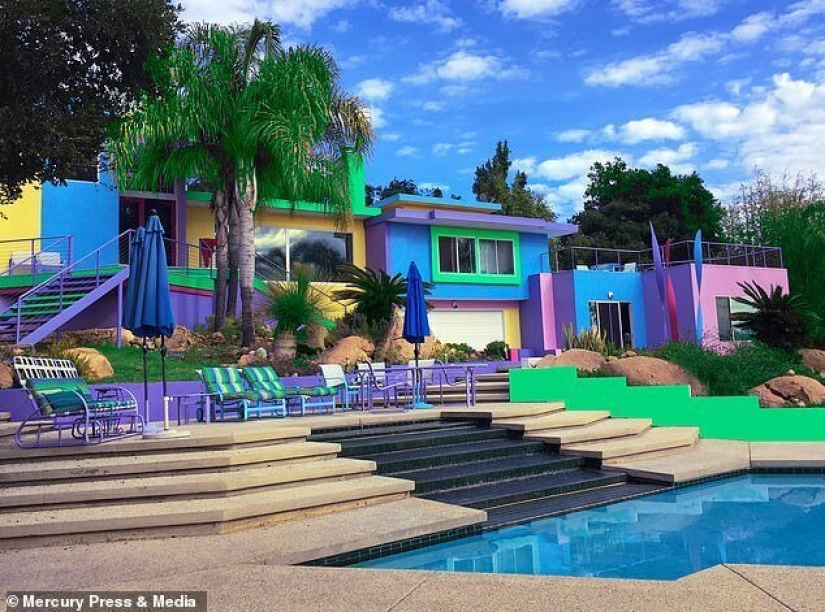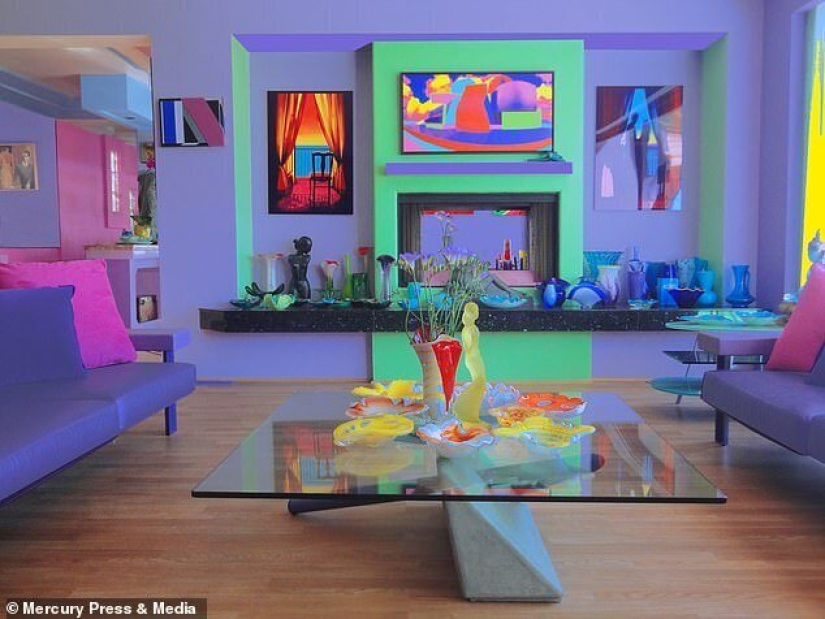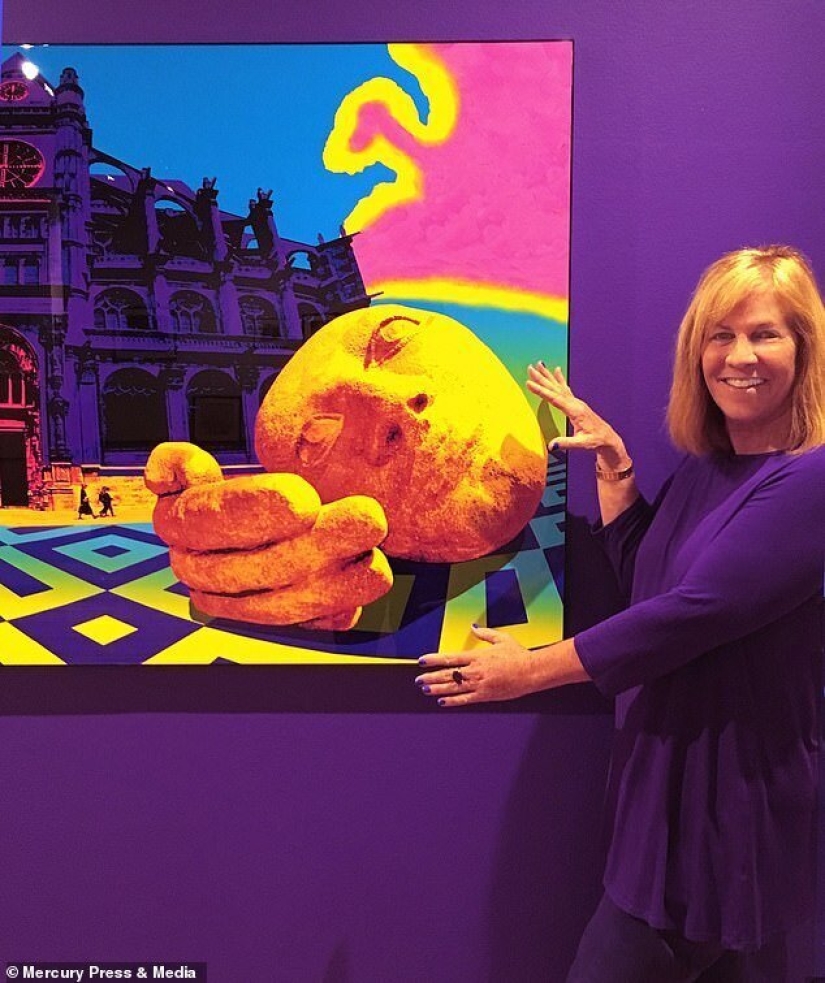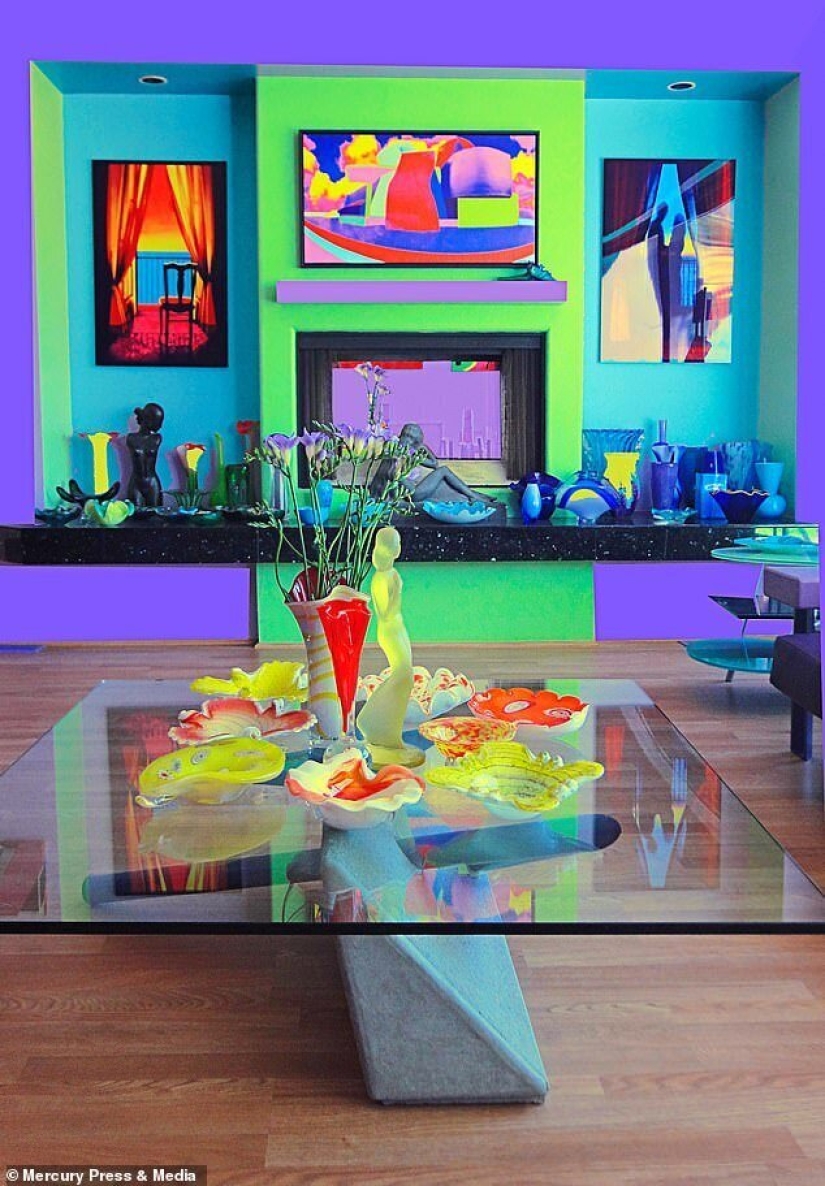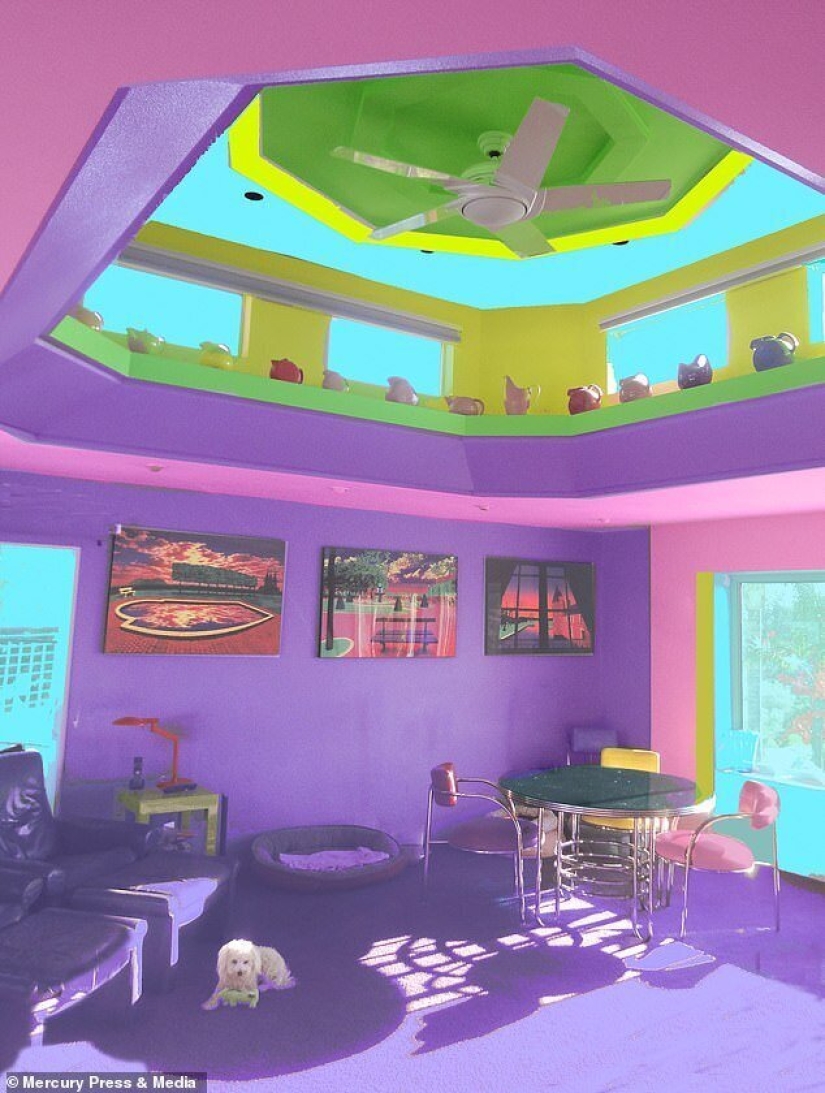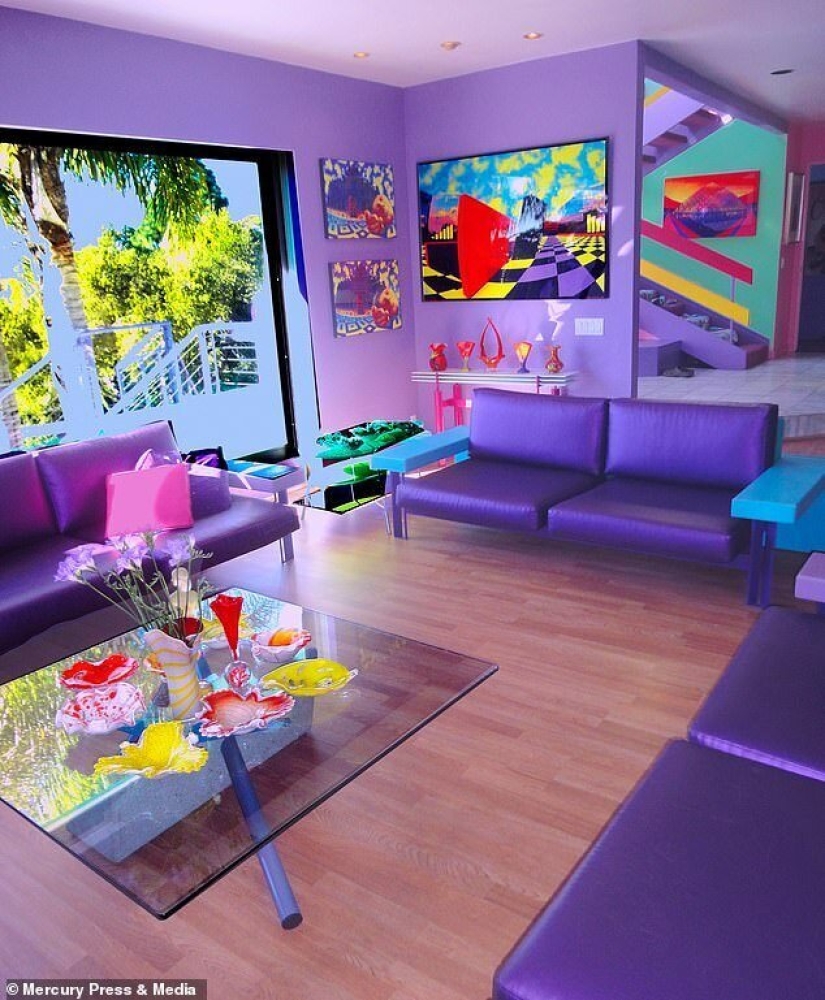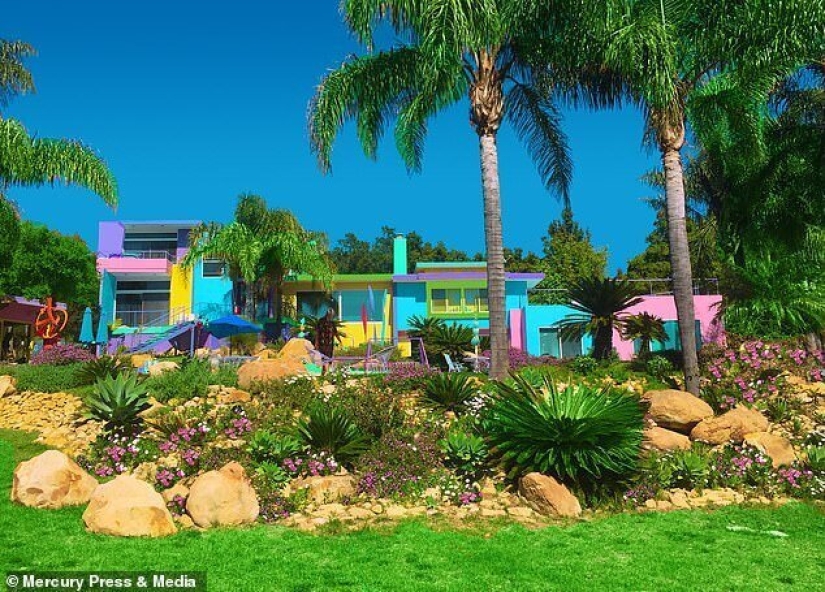 Keywords: House | Rainbow | Usa | Bright