American photographer Peter Zelewski (Peter Zelewski) was presented to the audience the project "Alike But Not Alike" ("Similar but not similar"), which has collected stories of the twins. His work shows how different can be the history of superficially similar brothers and sisters.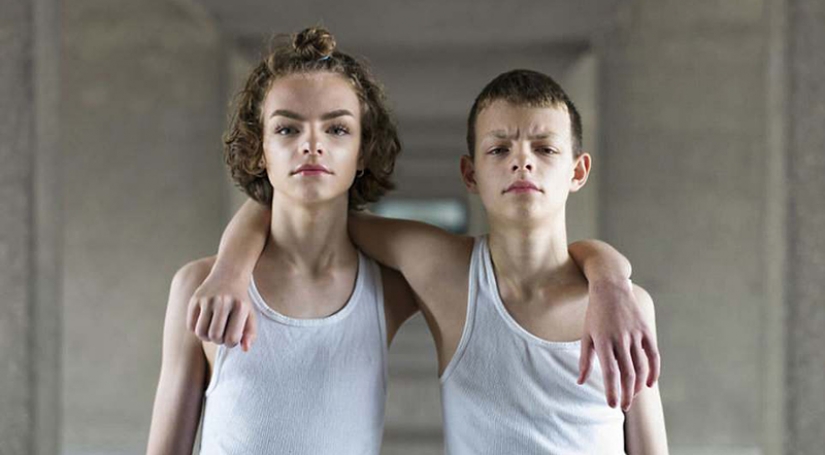 The project, which was conceived as a visual collage, harbored a deep and sometimes tragic sense. Experience shooting so impressed the photographer that he decided to create a photo-album "Twins" (Gemini), which is coming out soon in the publishing house "Hoxton Mini Press".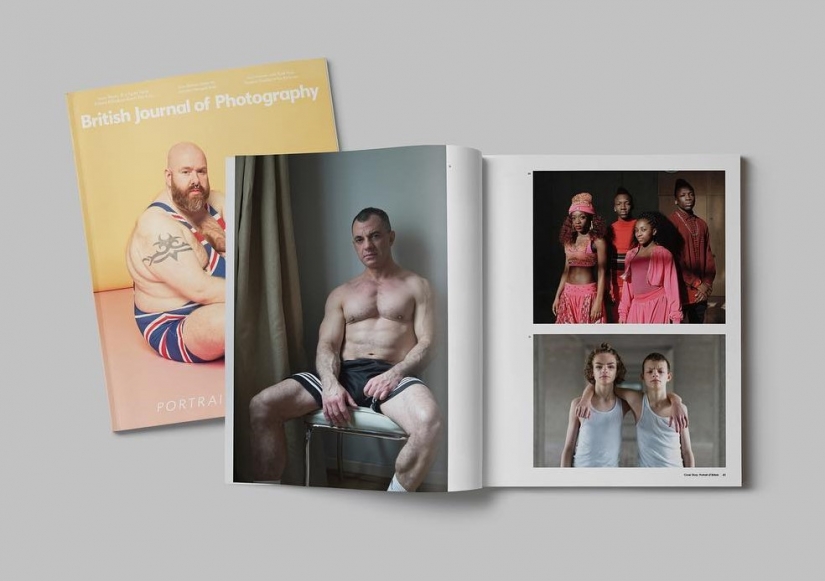 With his approval, the fate of some of the twins has developed such an incomprehensible way that literally smote him to the heart. So, for example, baby Leah says that she felt pain in her sleep when her sister fell off the bunk bed and broke my collarbone. A young man named Elson decided to make a "coming out" in front of the closest, his brother Elton, and he supported his words about his bisexuality.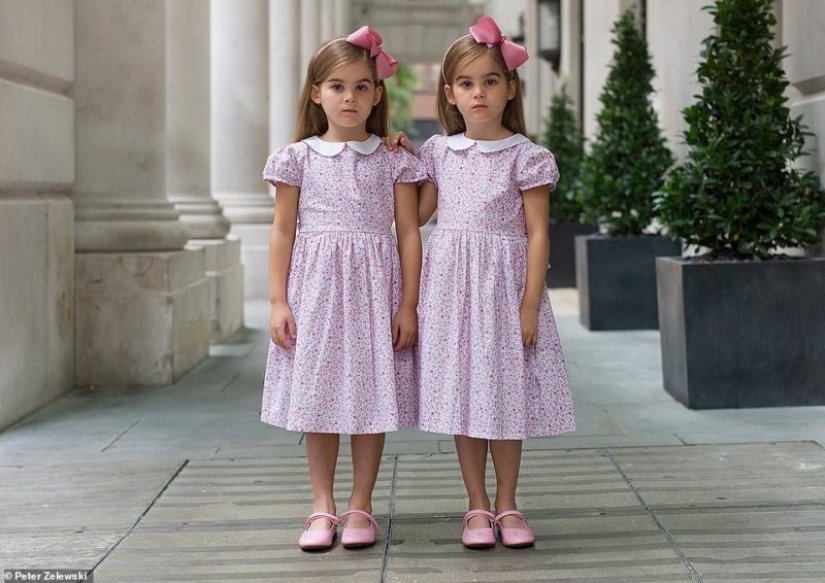 In the photo — a 6-year grace and Sophia. The first older sister by 1 minute. During conversations with the photographer, the girls told me you loved me a completely different and very, very angry when they are mistaken. Favorite quote sisters belongs to Walt disney: "If you can imagine it yourself, then you can do it."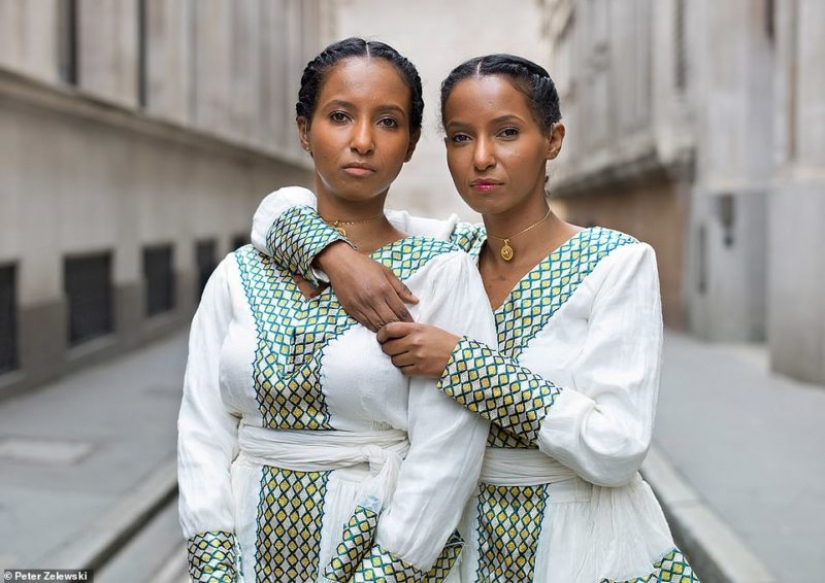 It depicts a 35-year-old Hermon and Herodes. Their story shows how you can bond the twins during shared problem. In 7 years they moved from Eritrea to London, because at the same time lost ear. After treatment they became even closer, now women complement each other and are almost always together.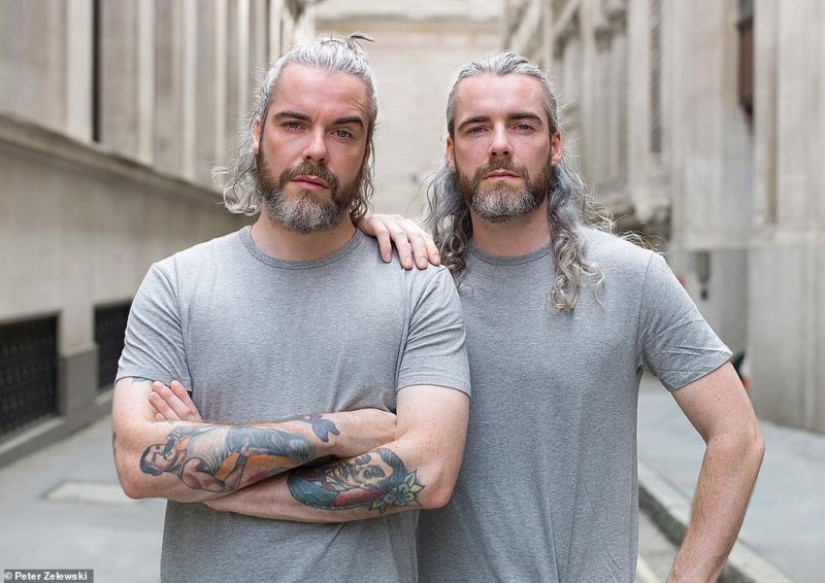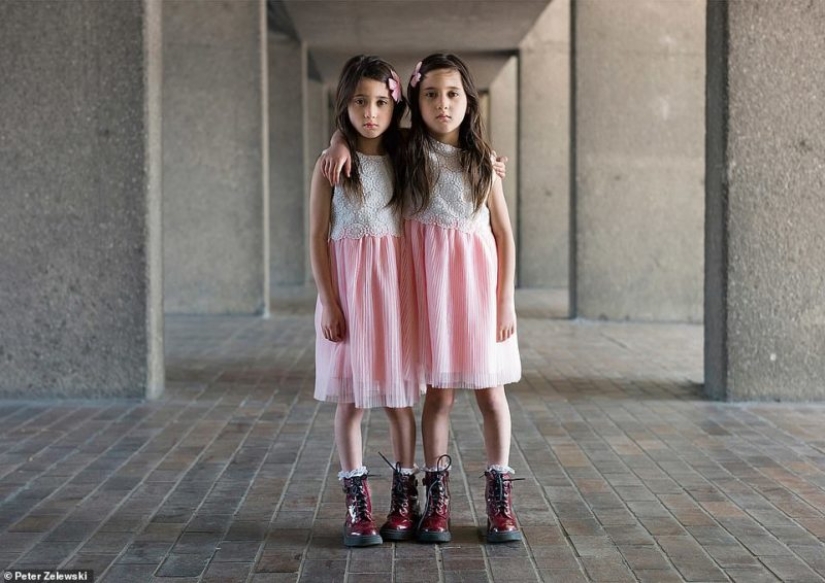 The photographer specifically asked for every pair of twins to choose the same outfits. He wanted to focus public attention on the appearance of the people themselves. Regardless of age, race, gender, and style, they are all incredibly similar, but nevertheless very different personalities.
In addition, Mr. Zalewski noted that has become attached soul to this project and feels that his photos hide under a real, not fictional stories.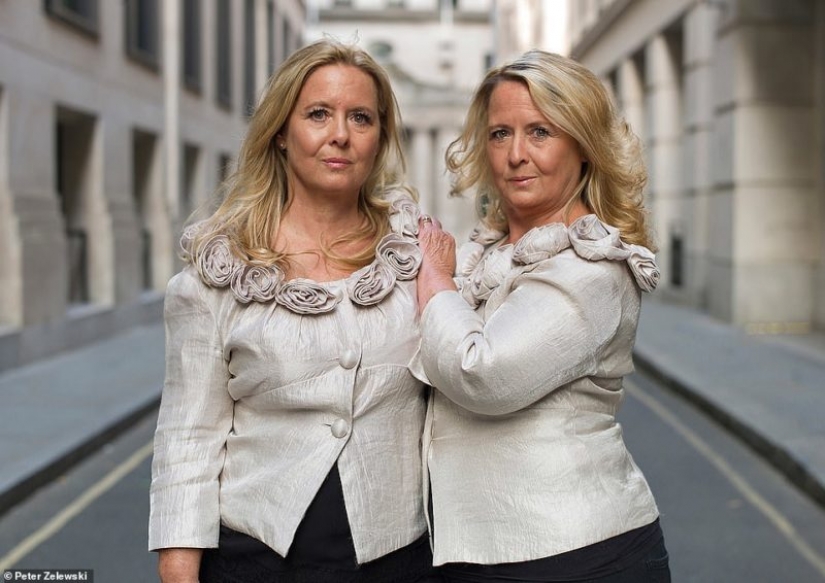 Wendy and guy are ready to share the experience of what it's like to grow up with someone who looks like you.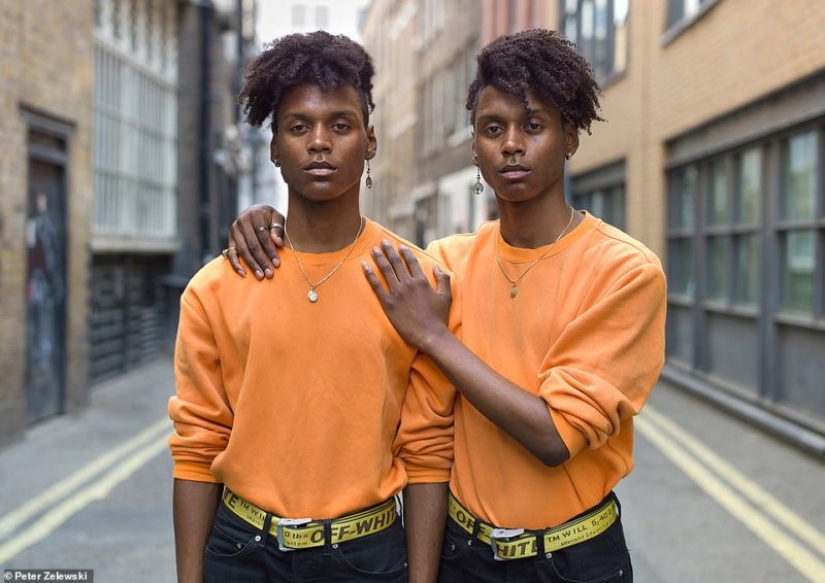 Elson and Elton are very close. They trust each other and often conduct confidential conversations.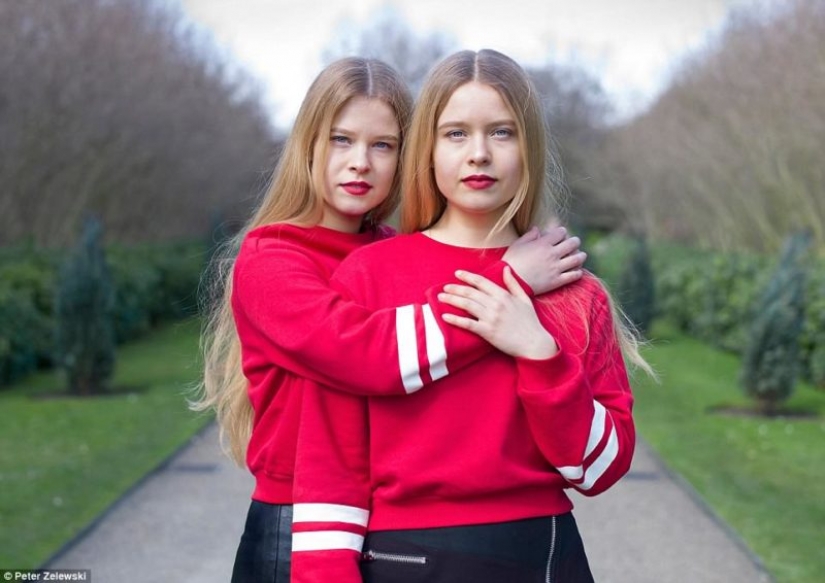 25-year-old violet and Irene, sisters similar in appearance, but the tastes of them are completely different.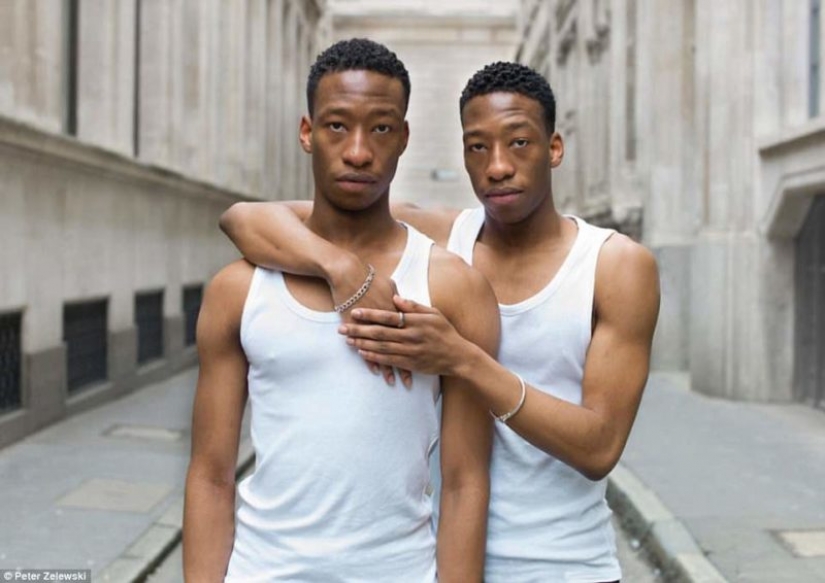 23-year-old Davonta and Dijon.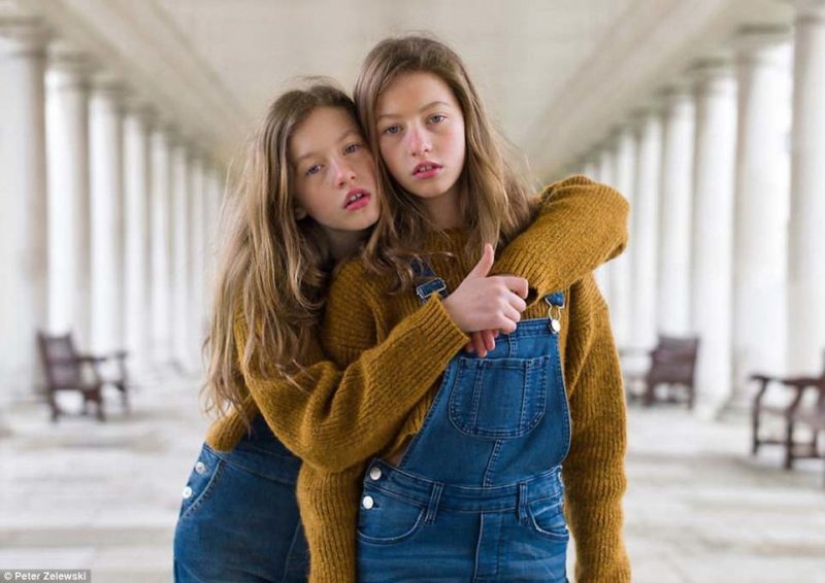 13-year-old Delilah and Tulula.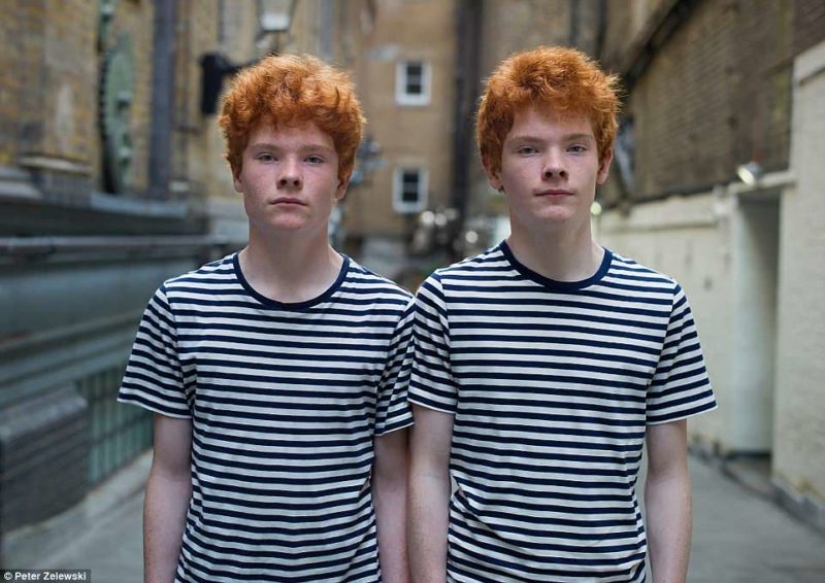 14-year-old Toby and bill.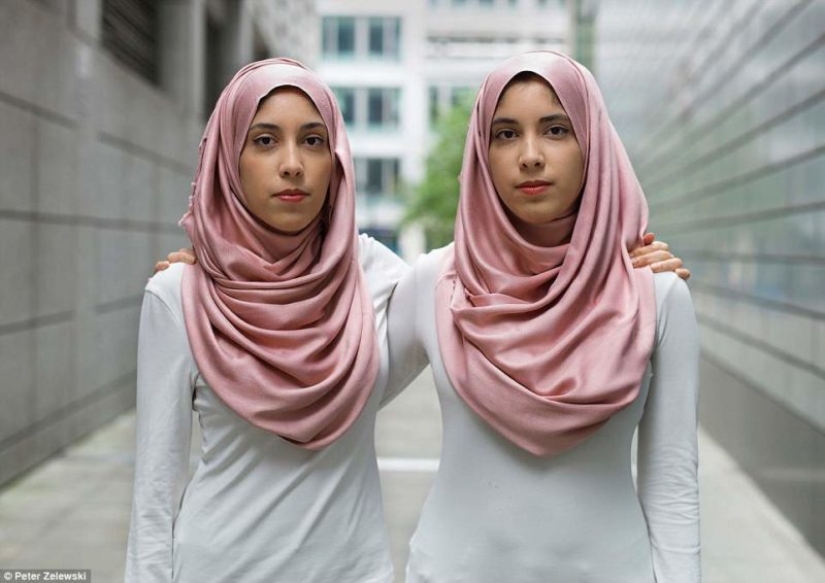 23-year-old Carmena and Ridgway.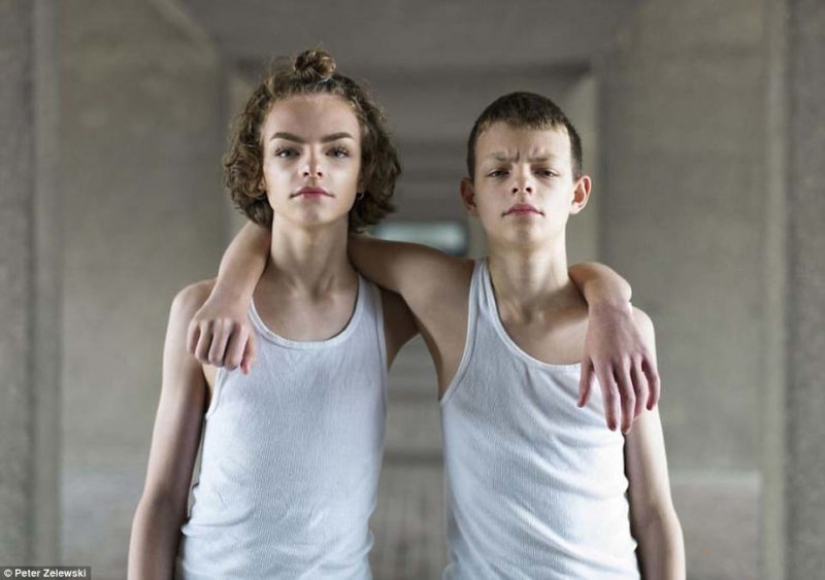 15-year-old Joe and Duke.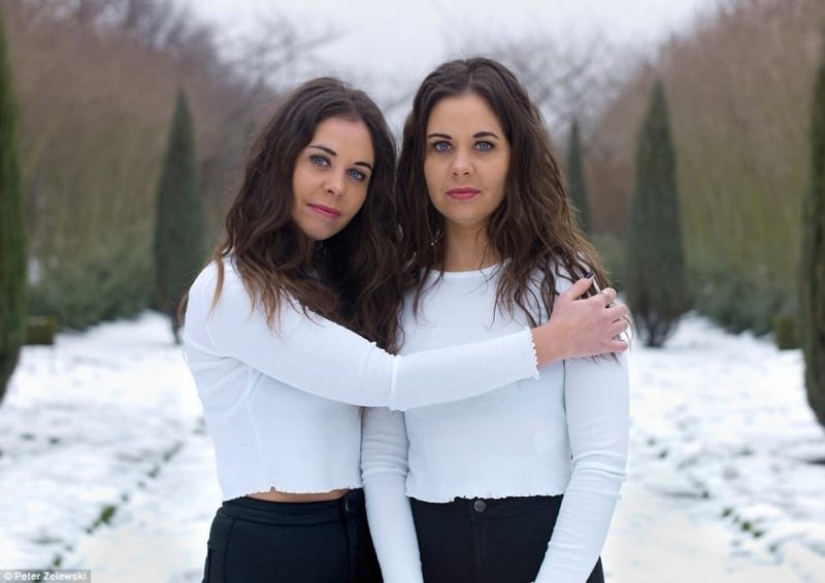 29-year-old Edwin and Rebecca.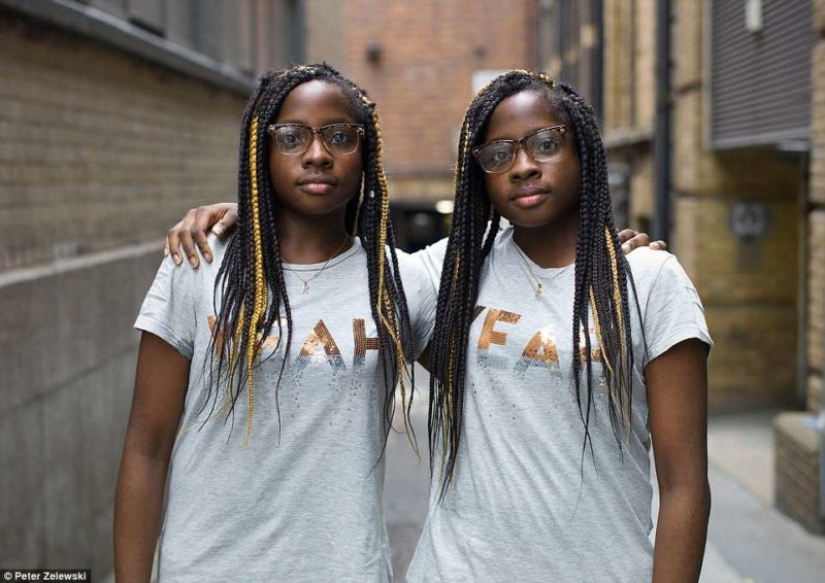 14-year-old Irene and Sharon.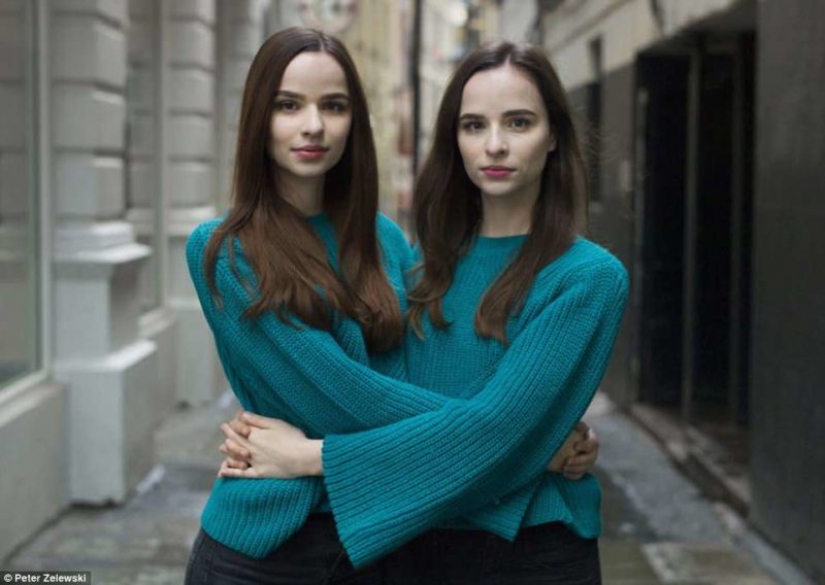 22-year-old Ronda and var.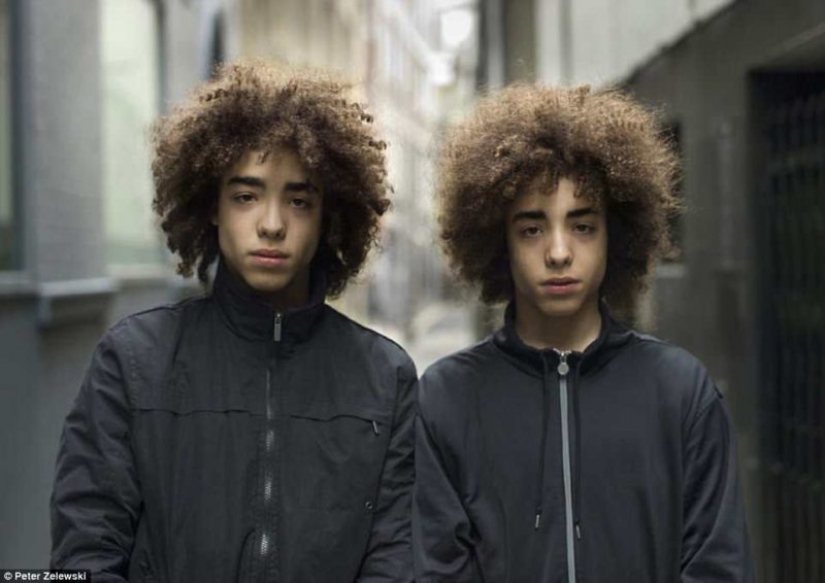 16-year-old Thomas and Lorenzo.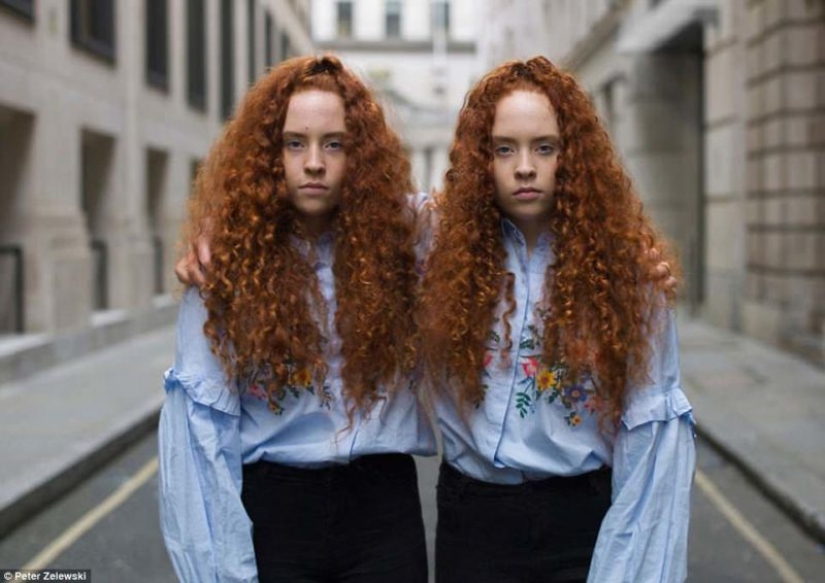 15-year-old Kyra and Taya.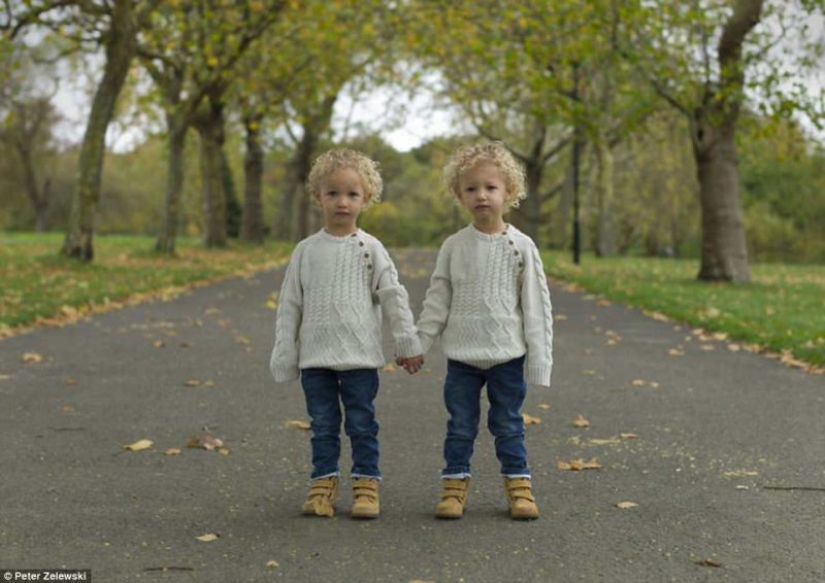 2-year-old Reggie and Mickey.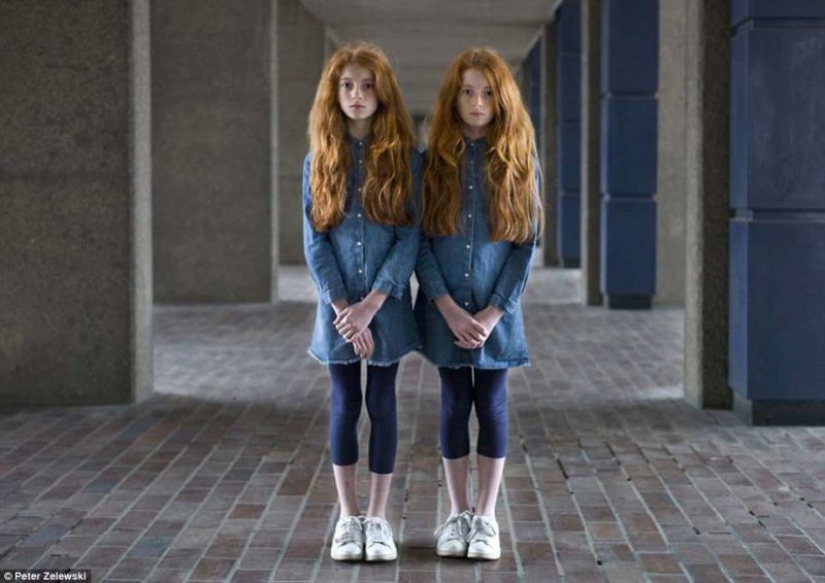 11-year-old Leah and Chloe.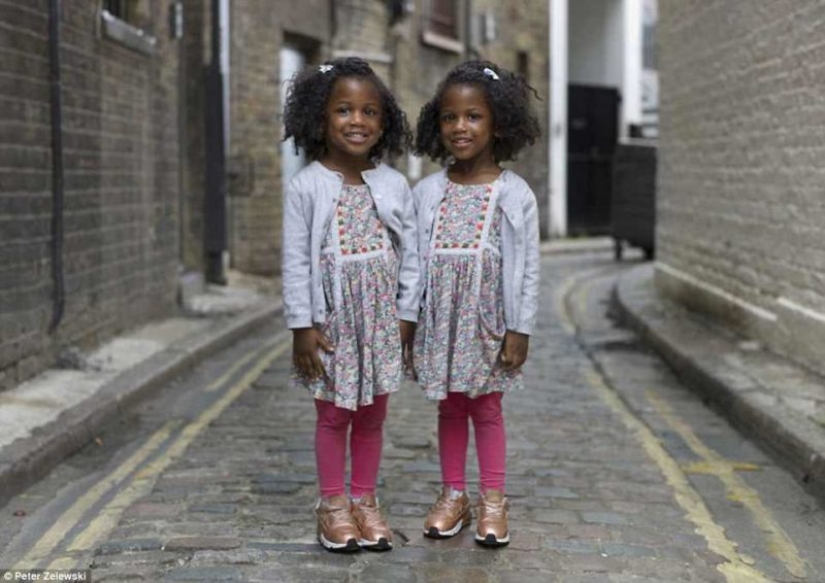 3-year-old HaVaYaH and Anaya.
Now in a series of 40 portraits of the photographer of the twins, taken on the streets of the British capital, he noted, however, that is not going to dwell exclusively on London. The last two years his work was so interesting, and people on the street – a multi-faceted, that he decided to continue the search for "the same history".
Keywords: Self-portraits | Family | Twins | Brothers | Britannia | London | Sister | Street photos