Deneen Bryan and a team of volunteer photographers founded the Charity Photographing Hope Foundation. They take pictures of premature babies for free and give these pictures to their parents. Denine has six children, but one of her daughters died after only six months. This is what prompted her to create this charitable foundation.
(Total 15 photos)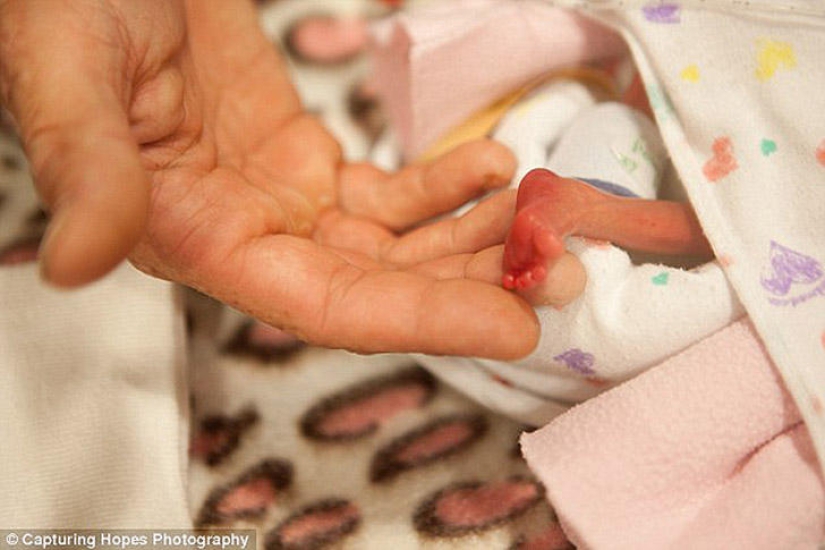 Source: dailymail.co.uk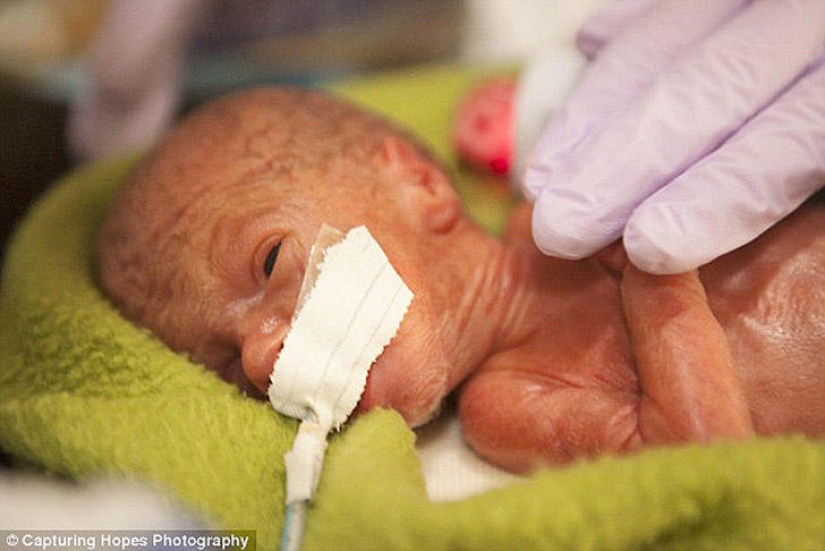 1. Walker Pruett was born prematurely on April 25th. Its weight is only 500 gr.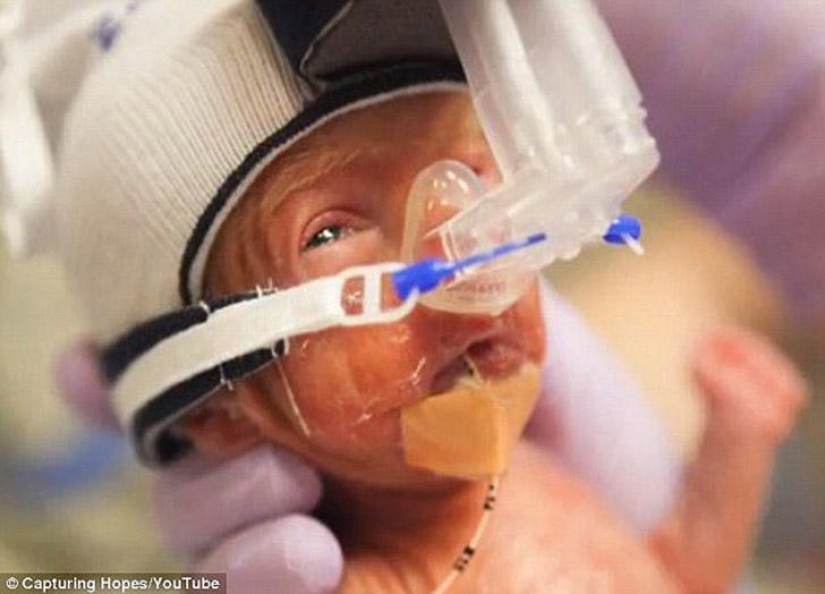 2. On the fifth day, Walker's parents were able to hold him in their arms for the first time. The boy could not breathe on his own.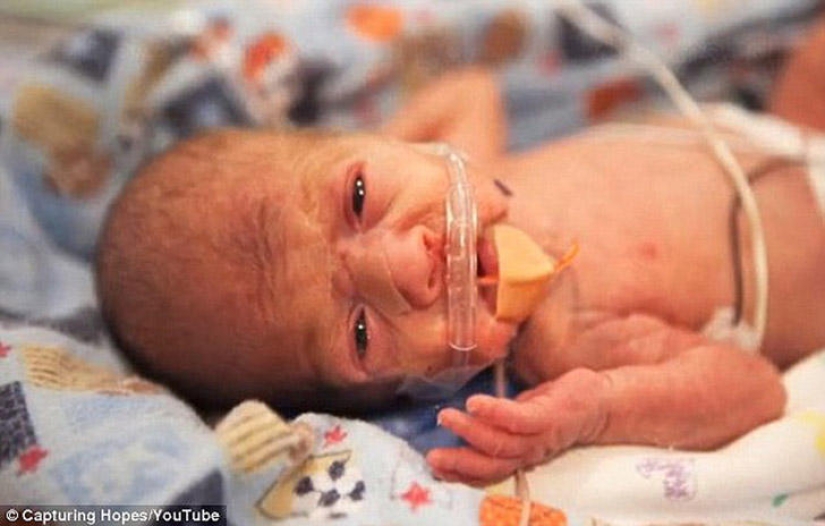 3. By the 27th day of life, Walker had grown a little and looked more or less healthy.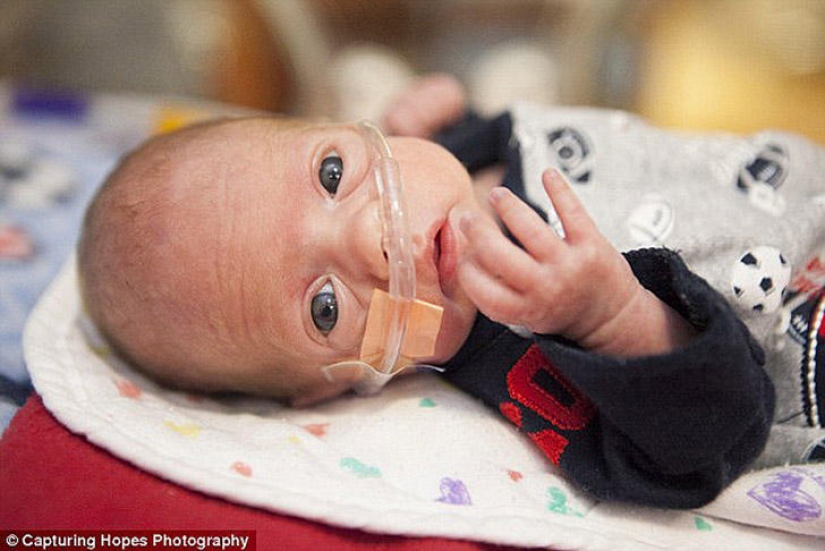 4. By day 54, Walker was much stronger.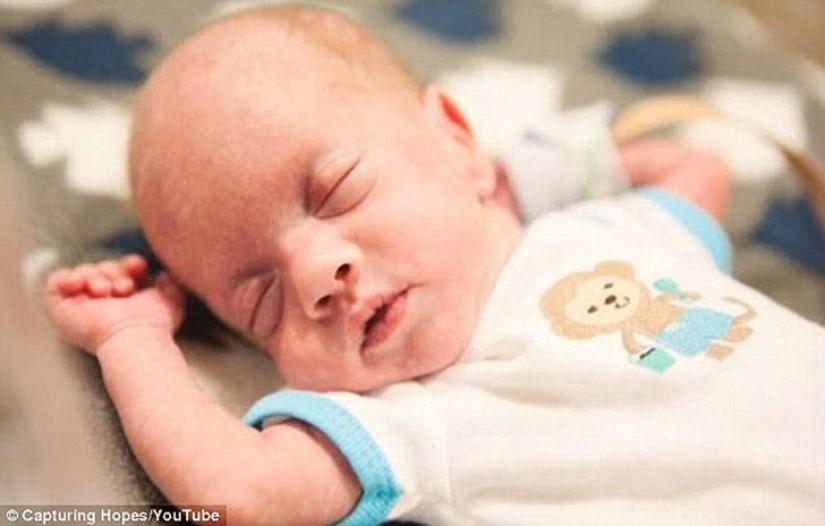 5. Day 74: Walker's weight is 1.8 kg.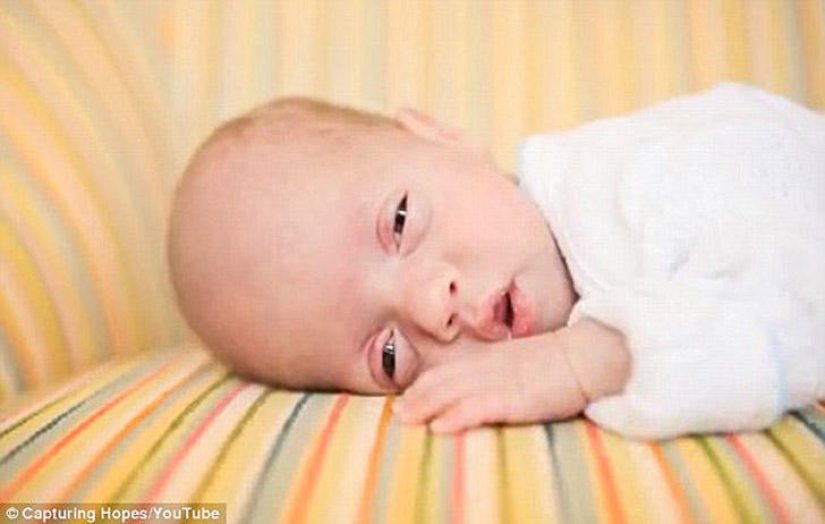 6. Day 80: Walker is strong enough to finally go home.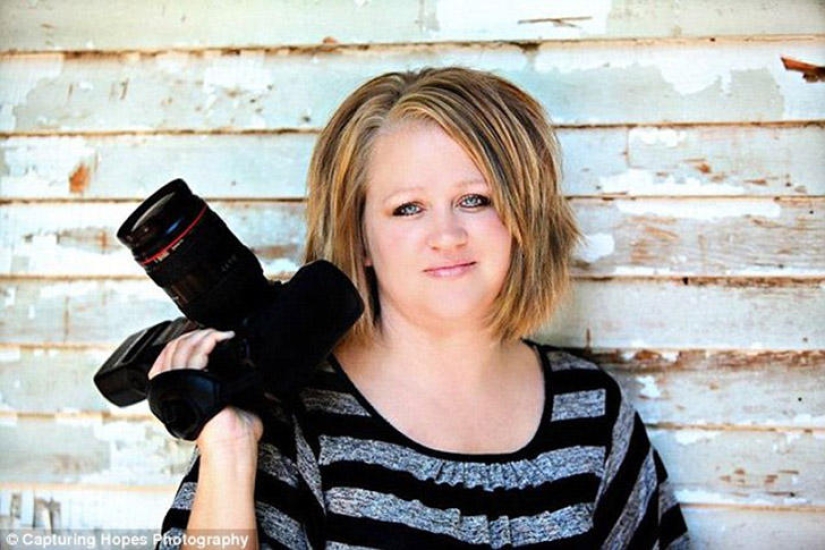 7. And here is the author of these photos - the mother of six children, Deneen Brian.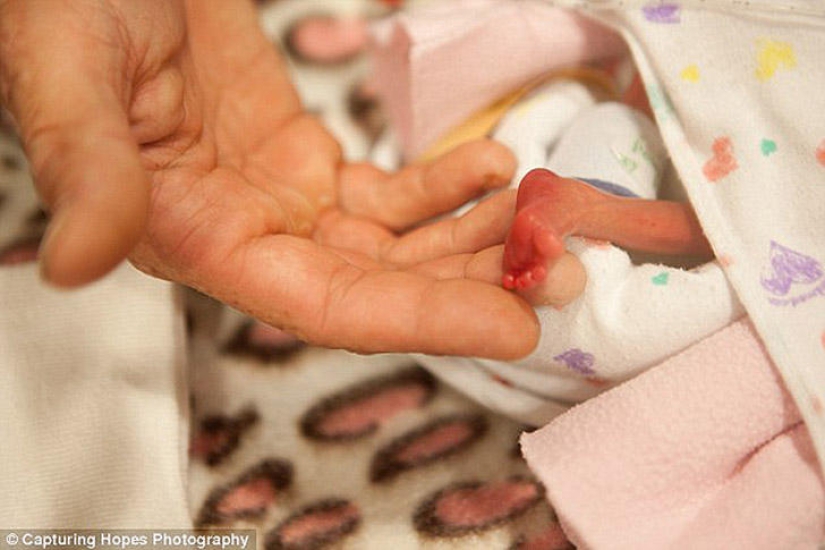 8. Noah weighed only 878g when he was born. He is now 5 months old and weighs 6.3 kg.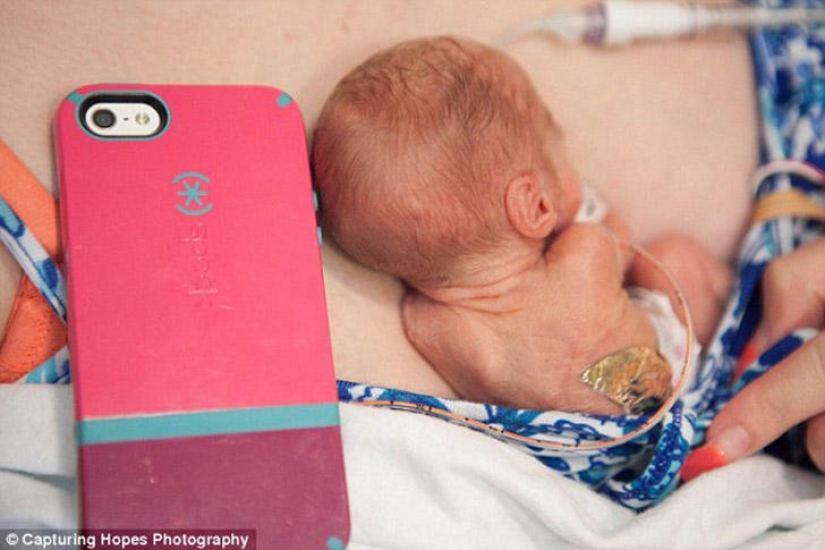 9. Since April, the Photographing Hope Foundation has been photographing premature babies for the 100 Days project.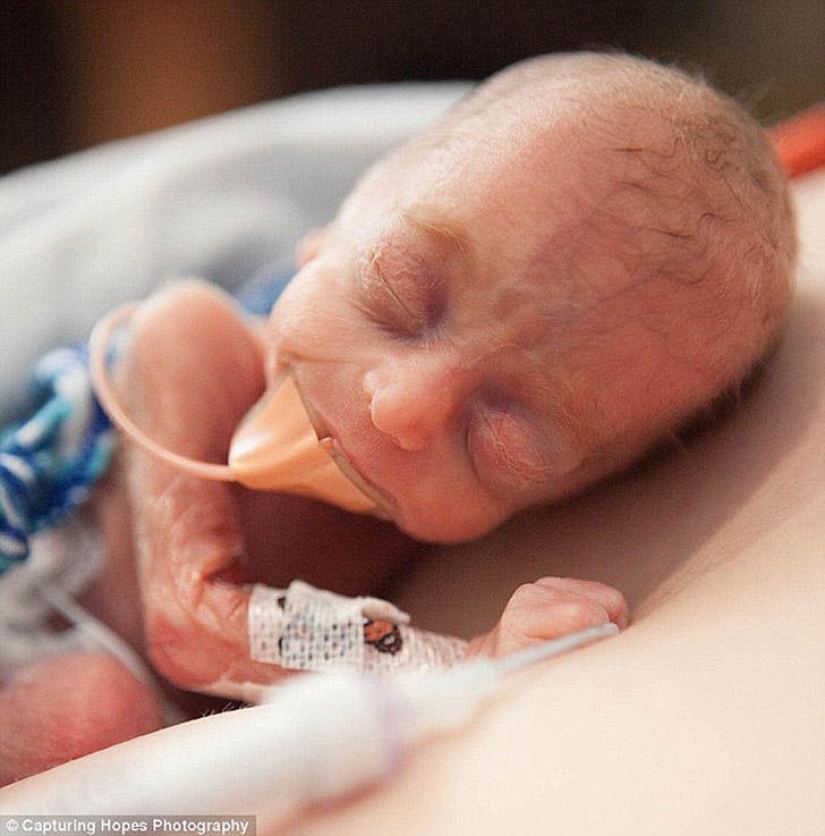 10. Little Adeline weighed only 425 grams when she was born. She was smaller than the iPhone.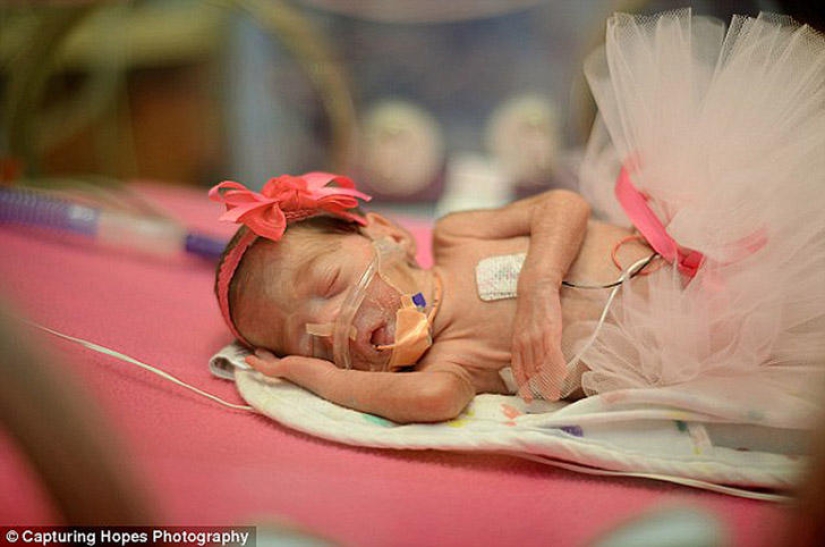 11. Photographing Hope is a charity of volunteer photographers who donate free pictures to parents of preterm babies in the United States.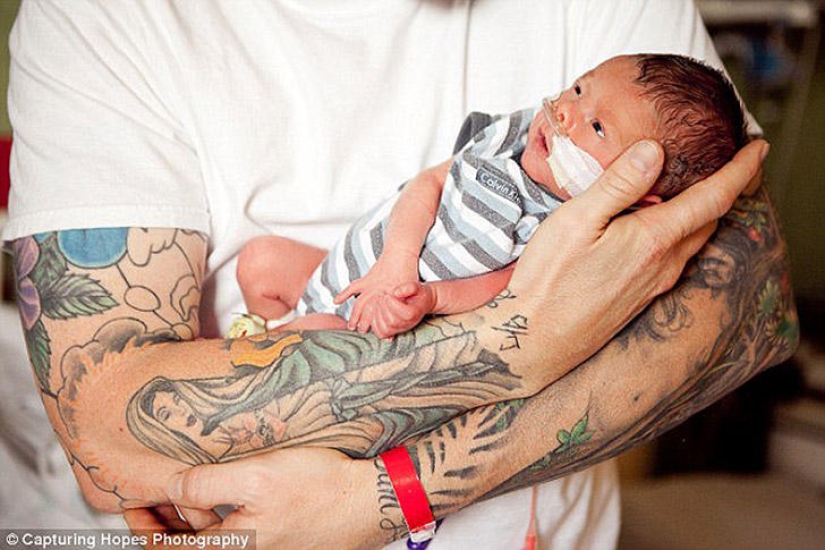 12. Baby Haley weighed only 623 grams when she was born at 27 weeks. She stayed in the infant intensive care center for 84 days.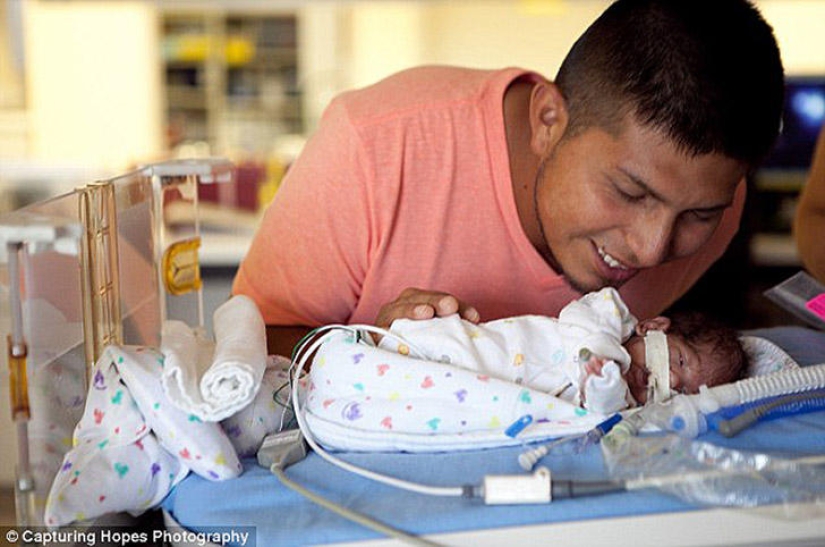 13. This kid spent a month in the hospital. At birth, he weighed 2 kg.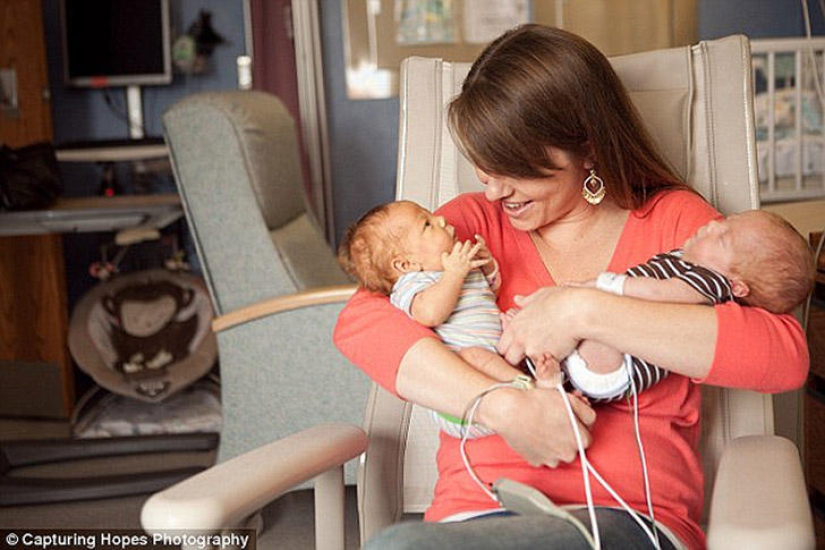 14. André was in the hospital for 130 days. He was born 23 weeks premature and weighed only 450 g.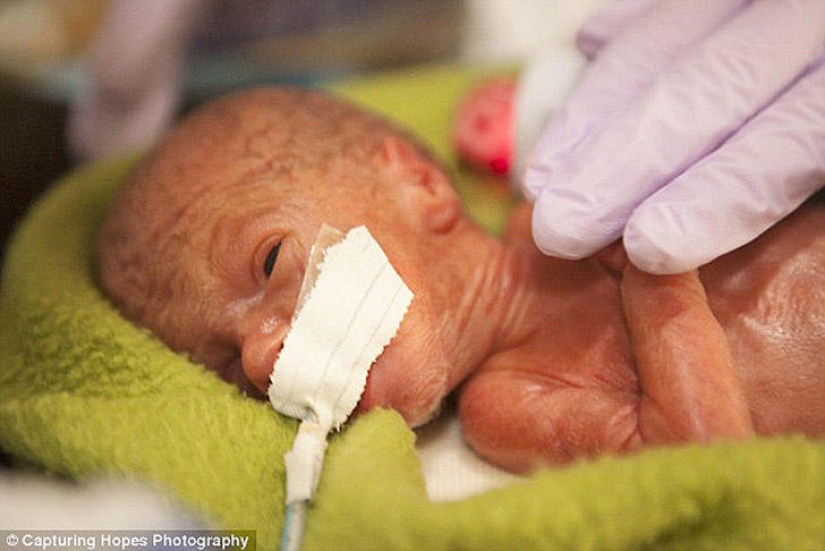 15. Olivia Berot with her twins Hunter and Tyson, who weighed 790 grams at birth. They stayed in the hospital for 106 days.
Keywords: Charitable foundation | Baby | Hope
Post News Article