The desire to touch the beautiful is difficult to overcome. But if someone has a talent for painting, then others clearly don't have their hands sharpened for it. So what to do? The way out was found by subscribers of the public "Take a picture like Rembrandt", who recreate masterpieces of world art without the help of a brush and paints. All they need is a camera, props and a little inspiration. And that's it, the masterpiece is ready!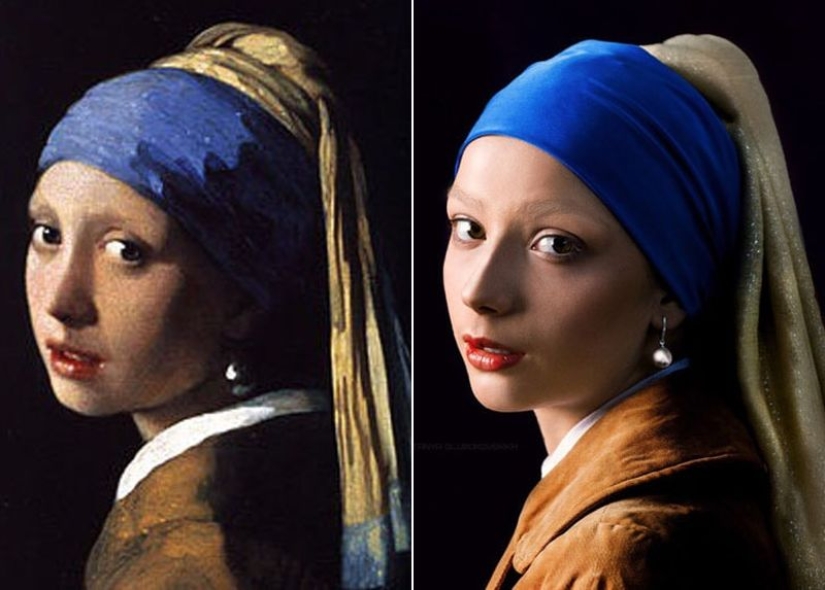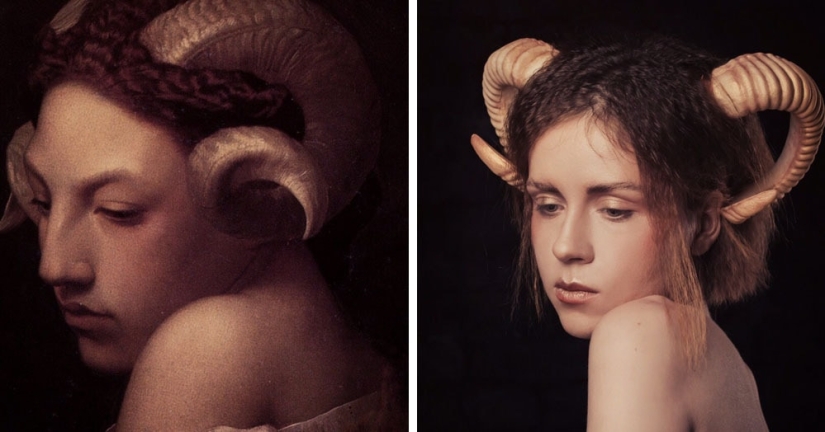 Jean-Leon Jerome, "The Bacchante"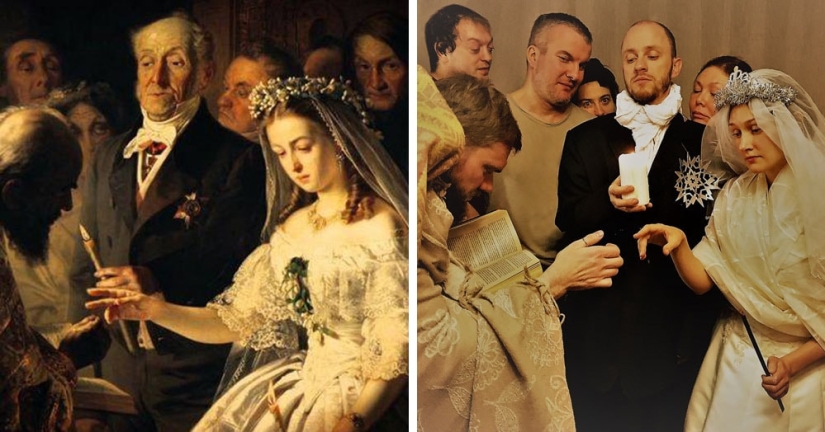 Vasily Pukirev, "Unequal marriage"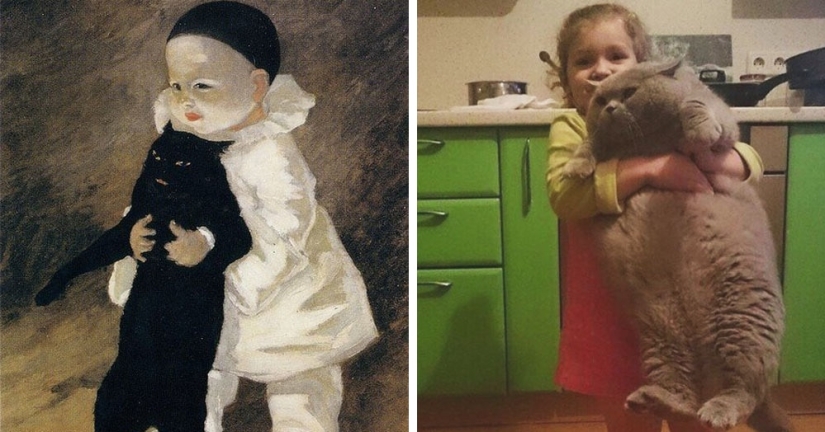 Theophile Steinlen, "Pierrot and the Cat"
Pablo Picasso, "The Absinthe Lover"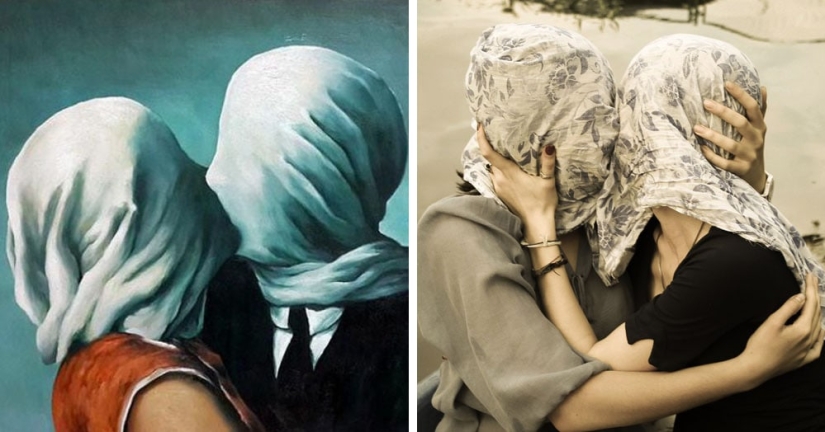 Rene Magritte, "Lovers"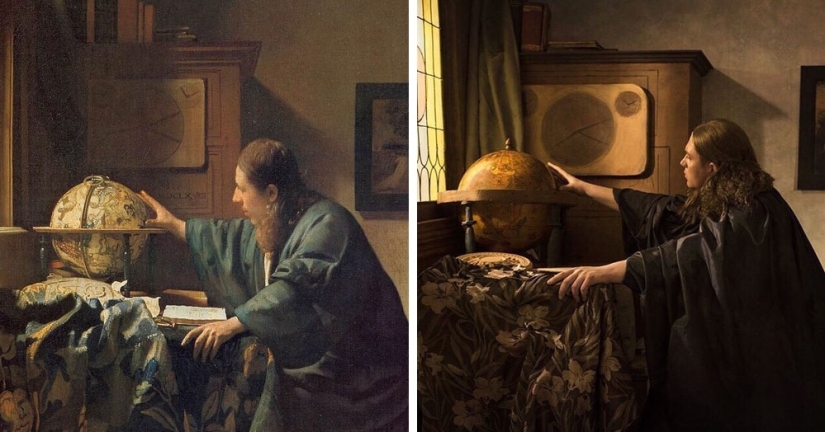 Jan Vermeer, "The Astronomer"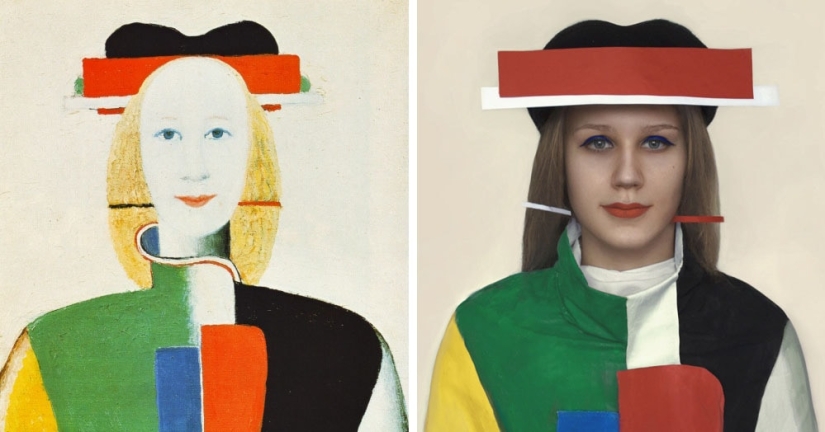 Kazimir Malevich, "A girl with a comb in her hair"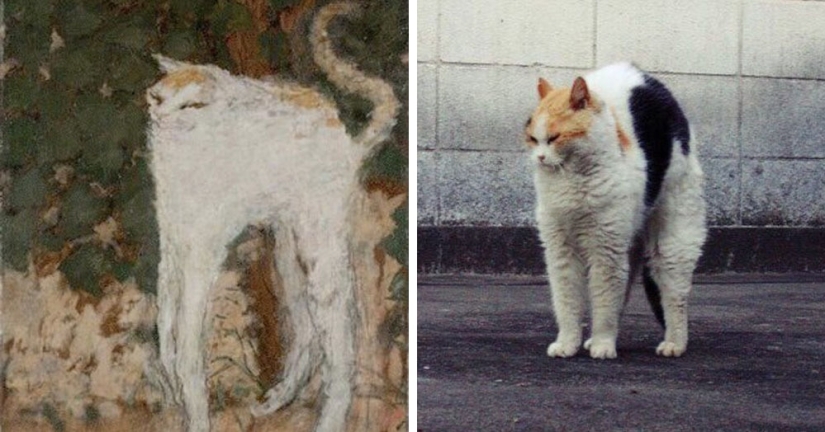 Pierre Bonnard, "The White Cat"
Albert Lynch, "Portrait of a Young Woman"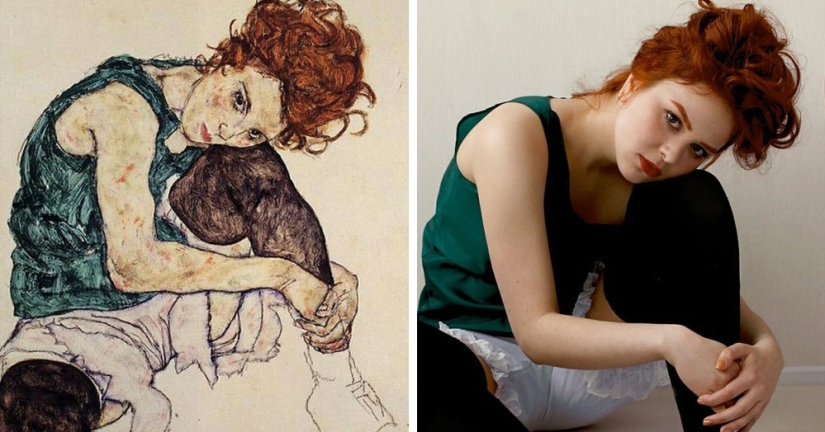 Egon Schiele, "Sitting woman with bent knee"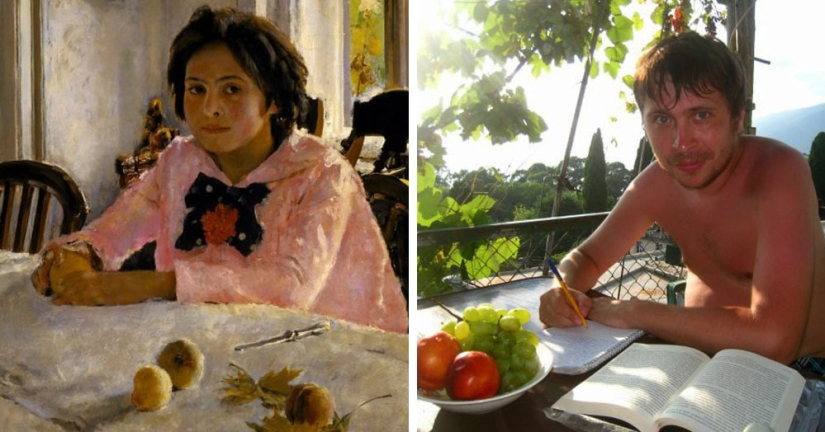 Valentin Serov, "The Girl with peaches"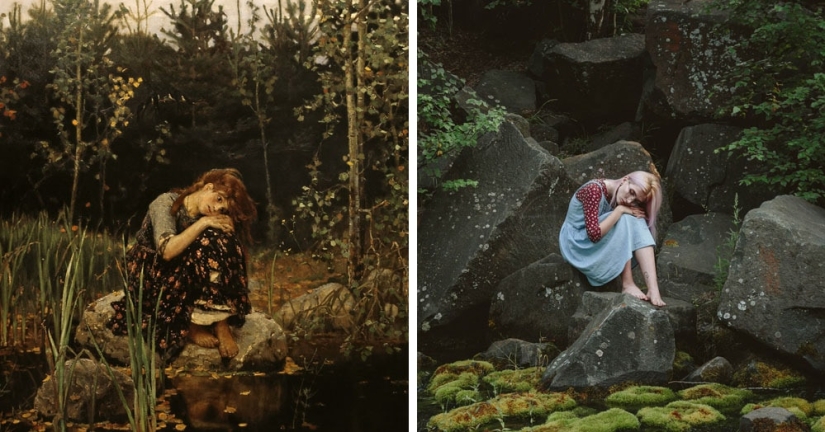 Victor Vasnetsov, "Alyonushka"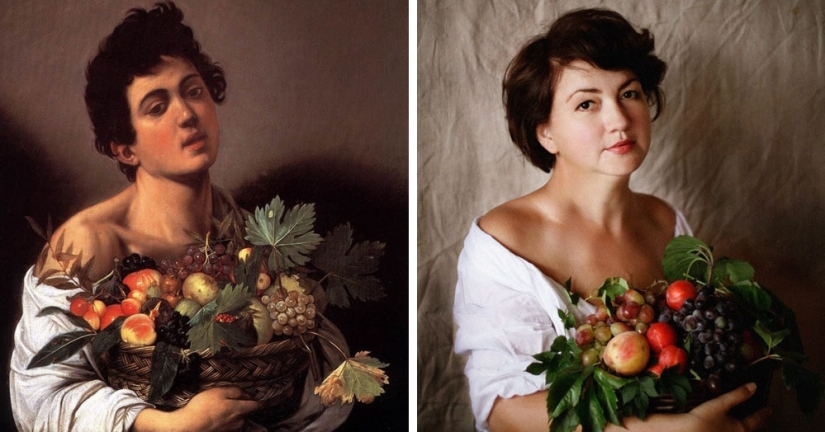 Caravaggio, "A young man with a basket of fruit"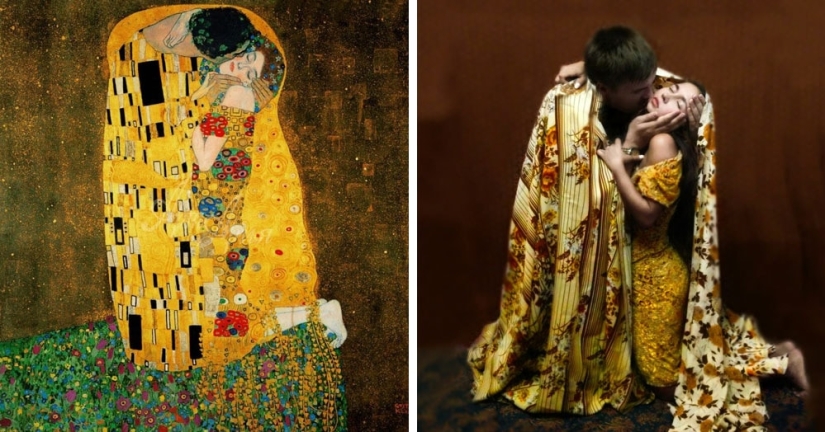 Gustav Klimt, "The Kiss"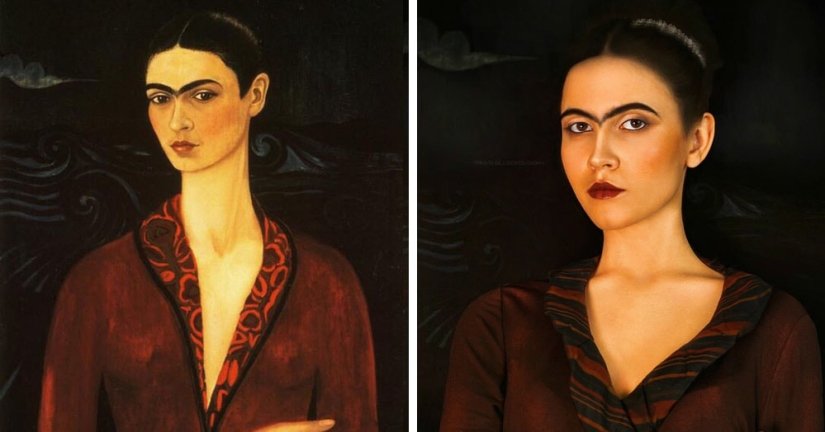 Frida Kahlo, "Self-portrait in a velvet dress"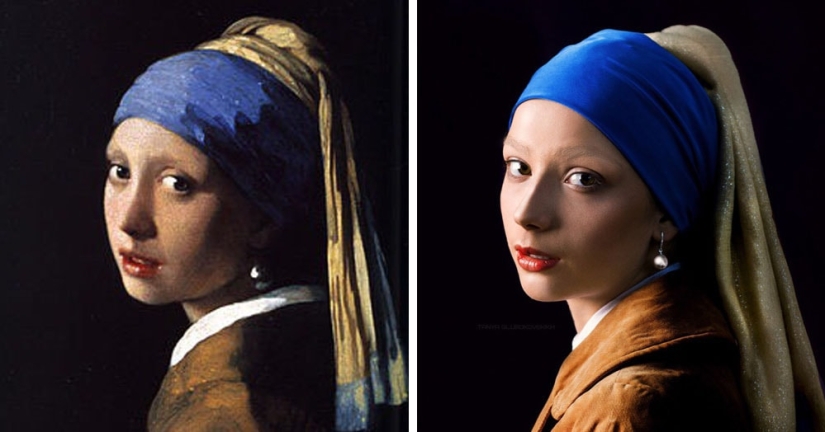 Jan Vermeer, "The Girl with the Pearl Earring"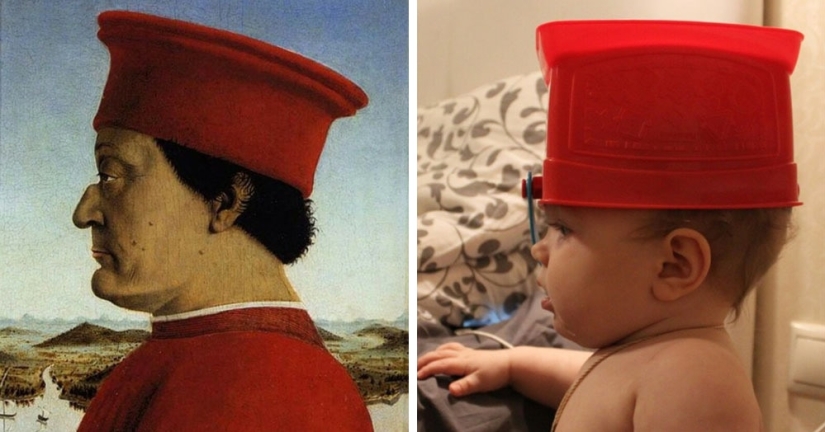 Piero della Francesca, "Portrait of Federigo da Montefeltro"
Keywords: Recreation | Paintings | Cosplay | Masterpieces