Most resorts have names that evoke an atmosphere of happiness and tranquility. And here is a spa in a small village Talmei Elazar in the north of Israel has the proud name "Farm of predatory plants". And it offers not quite ordinary procedures. Not everyone will dare to visit this unusual spa: reptiles work as massage therapists in the institution.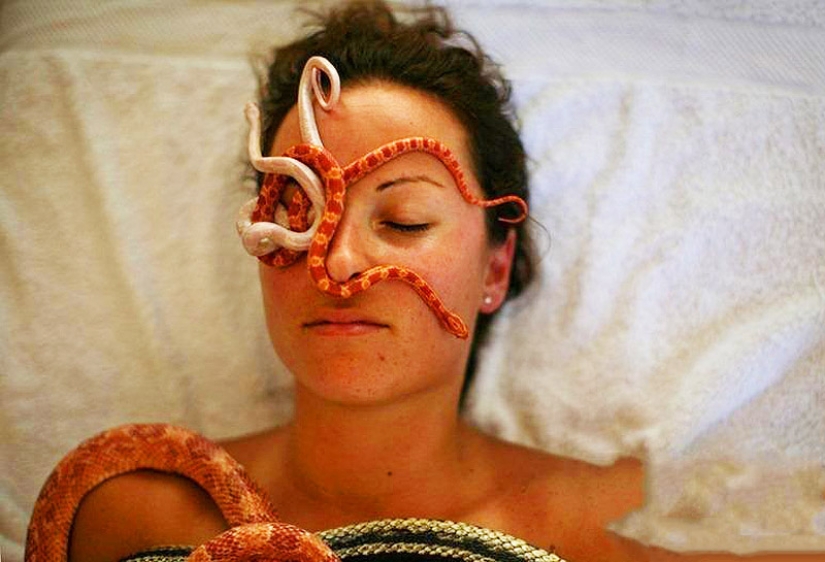 Since 2011, in the north of Israel, tourists have been offered such a pleasant and" scary " procedure.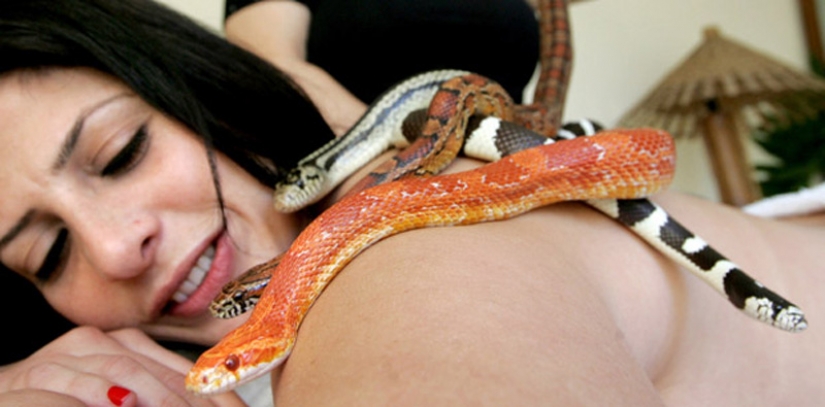 Non-venomous royal snakes native to California and Florida, as well as spotted and milk reptiles are used for massage.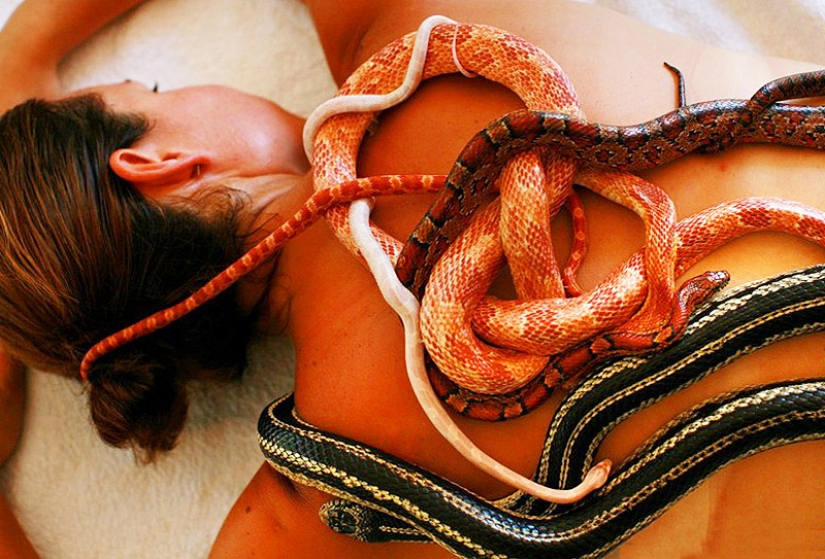 The main condition for a person to get on such a massage table is the need to lull his fear, disgust and generally unhealthy feelings towards reptiles.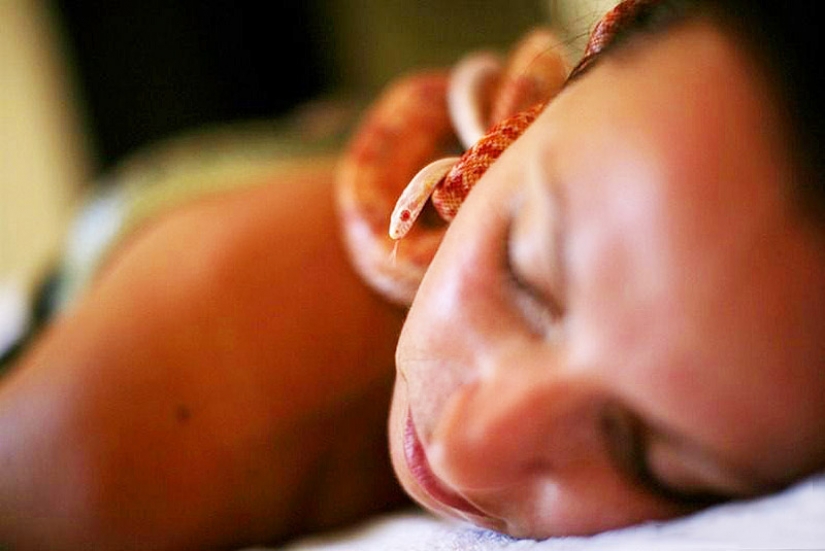 Then you can relax and get maximum pleasure from the procedure.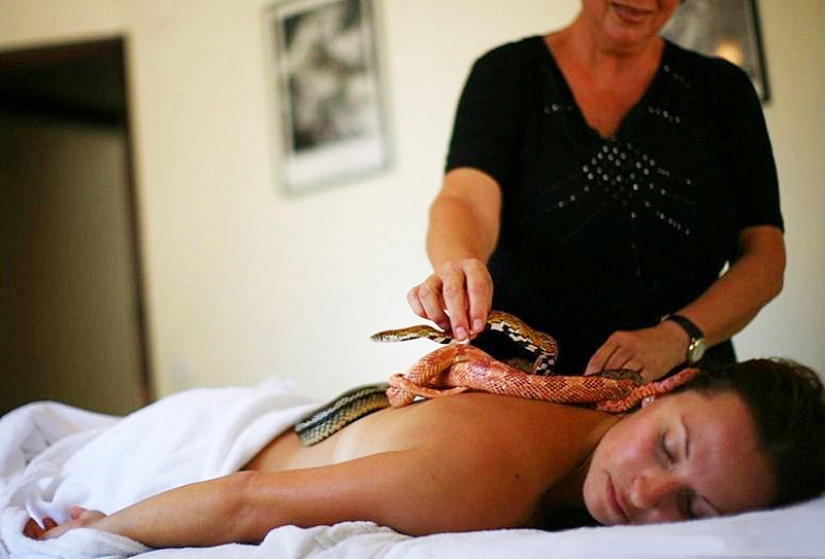 The procedure was invented by Ada Barak, the owner of the local "Farm of Predatory Plants" and concurrently a spa resort that welcomes tourists. This place has become the main attraction of the village of Talmei Elazar in northern Israel.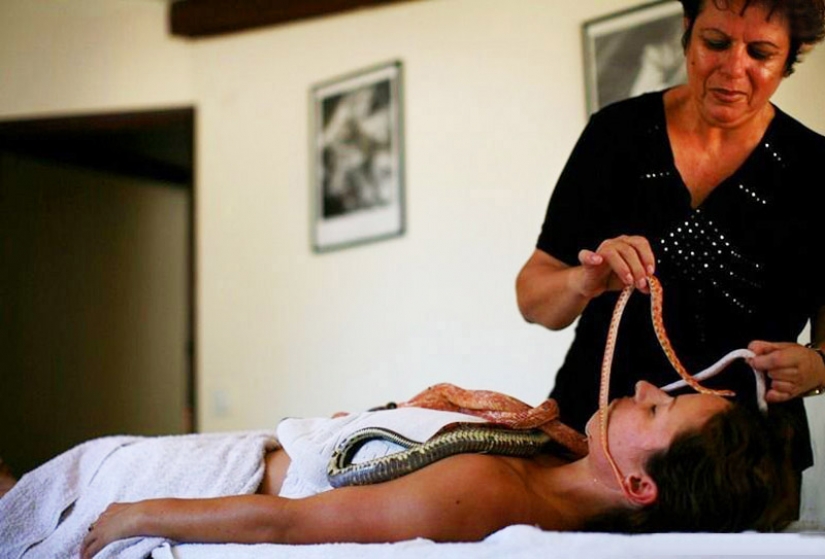 Communicating with tourists, Ada always let them touch the non-venomous snakes that lived in the greenhouse, and accidentally discovered the therapeutic effect of these reptiles.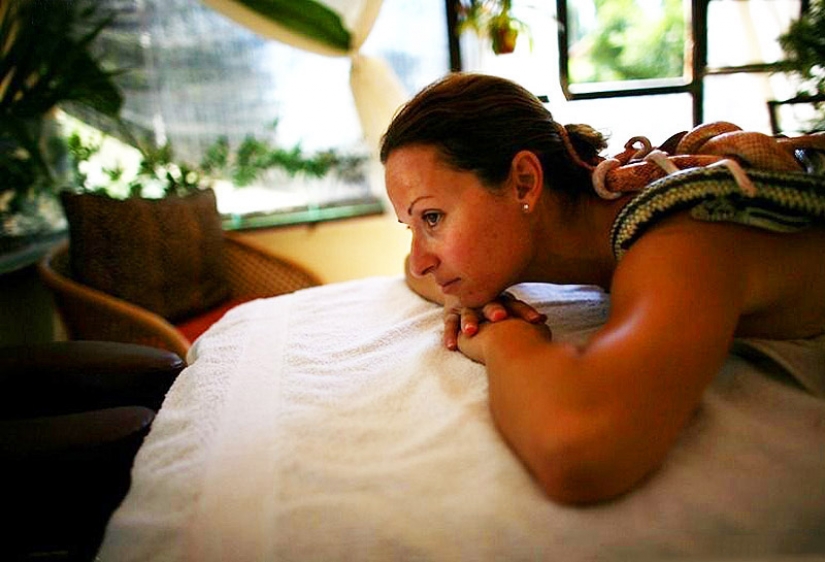 As it turned out, physical contact with reptiles gives visitors unknown sensations.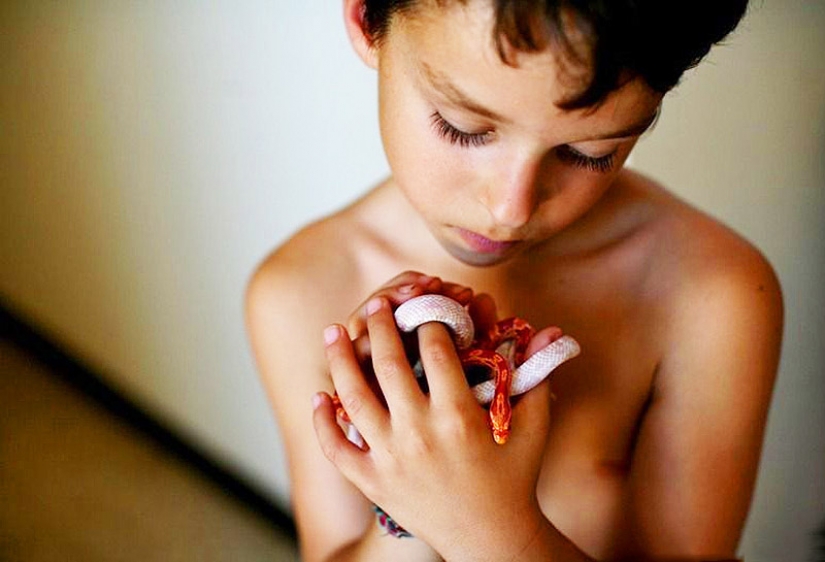 As the hostess of the institution added, the ability of snakes to relieve stress has been known since ancient times, so there is practically nothing new in her idea.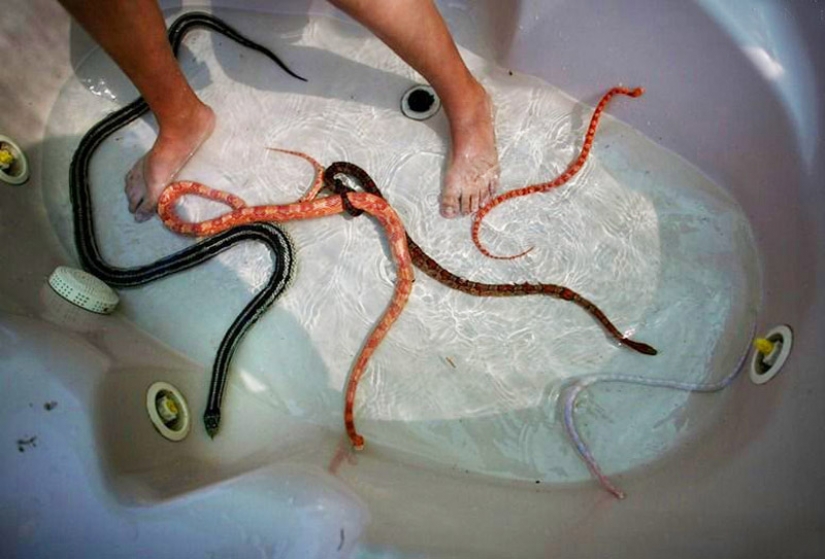 The type of massage depends on the length of the snakes: larger ones (for example, the royal snake and the spotted climbing snake) relieve pain in the back muscles…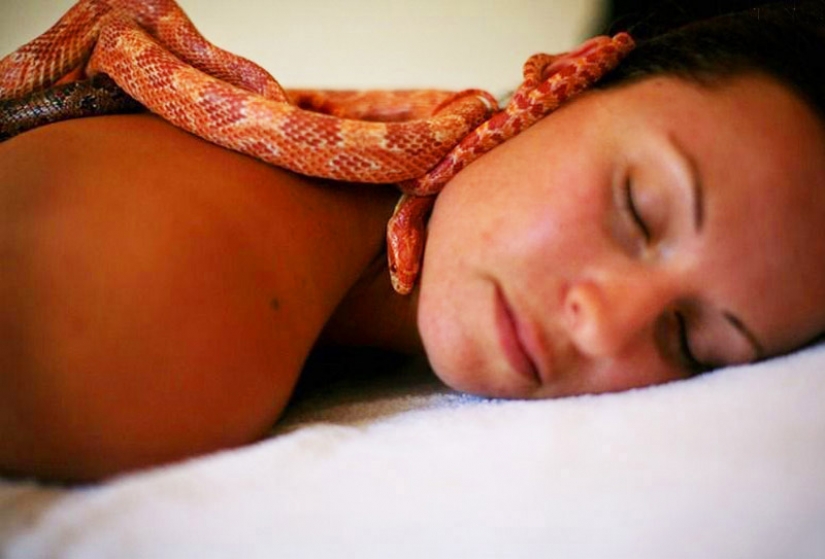 ...and smaller reptiles cause the effect of general relaxation and create a pleasant vibration.
For a long time, the main attraction of the farm was not snakes, but carnivorous plants. Visitors could see with their own eyes plant traps designed for insects, reptiles and rodents, as well as the process of food absorption by predator plants.
But after Ada Barak discovered a new method of snake massage, thrill-seekers of all ages began to arrive at the farm.
The massage resembles a shock therapy session: when the masseur puts several snakes on the client's stomach at once, the desire to scream and run away becomes almost irresistible. However, soon it is replaced by new sensations.
5-6 snakes, feeling not too comfortable on the human body, crawl each in their own direction. An experienced masseur returns cool and smooth "healers" to their place, confusing them so that they remain a cool tangle for a longer time.
Dr. Nava Besher, who conducts reptile therapy sessions, claims that the snake is not considered a symbol of medicine for nothing.
Extreme athletes who have visited Ada Barak's "Farm of Poisonous Plants" claim that the touch of snakes contributes to complete relaxation.
Keywords: Israel | Animals | Resort | Massage | Snakes | Spa