36-year-old architect and 3D artist from Romania, known under the pseudonym Jecinci, in his spare time loves to color old black-and-white photograph. He's been doing this for 5 years, and if at first I colorsyou using the graphical editor pictures of their grandparents and other family members, over time, improving their skills, "swung" for celebrity photos.
We offer you to look at a few pictures, which he gave color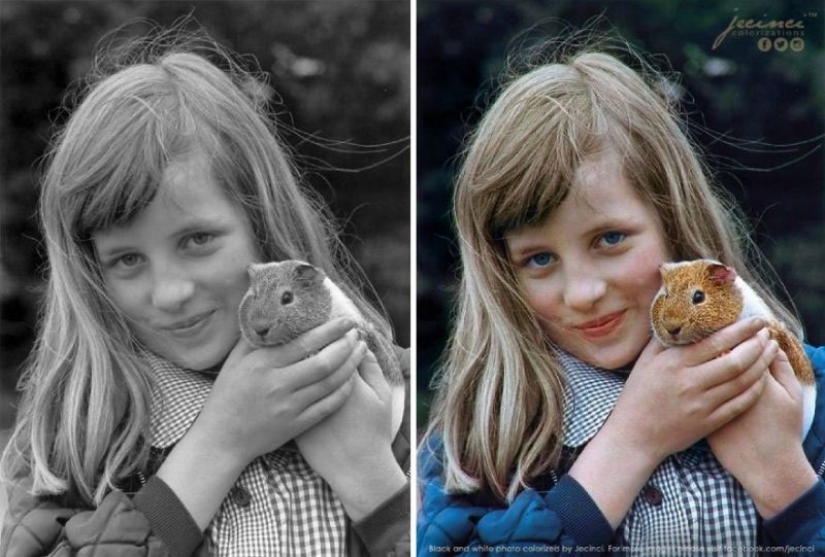 I started this hobby 5 years ago, accidentally saw a tutorial on YouTube with pictures of my grandparents and continue with other family members.
Here are some of my more than 1,300 color photos. Hope you like it!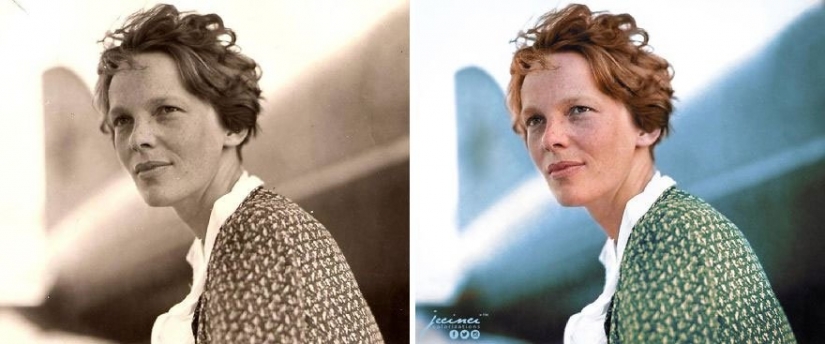 Amelia Earhart, one of the most famous women pilots of the past.

The lumière brothers (Louis and Auguste on the left to the right) in his laboratory in Lyon in 1925.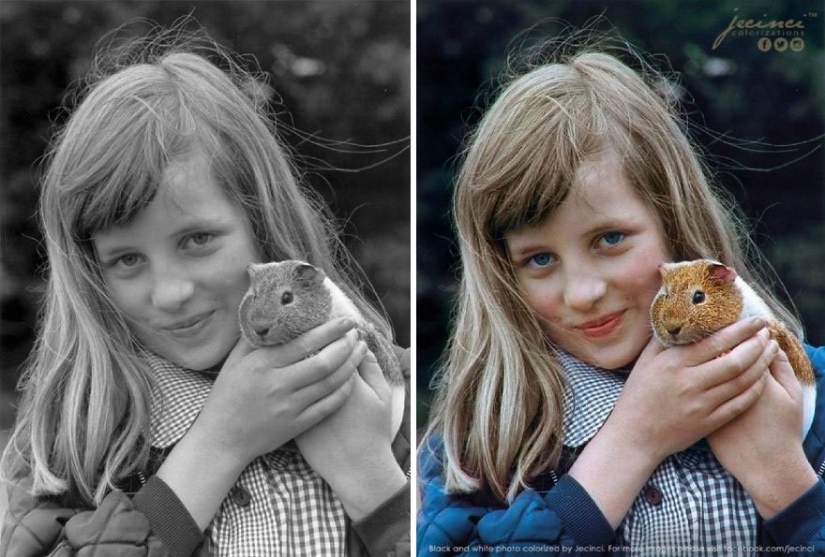 Little Princess Diana with a Guinea pig at the pet show in Sandringham, 1972.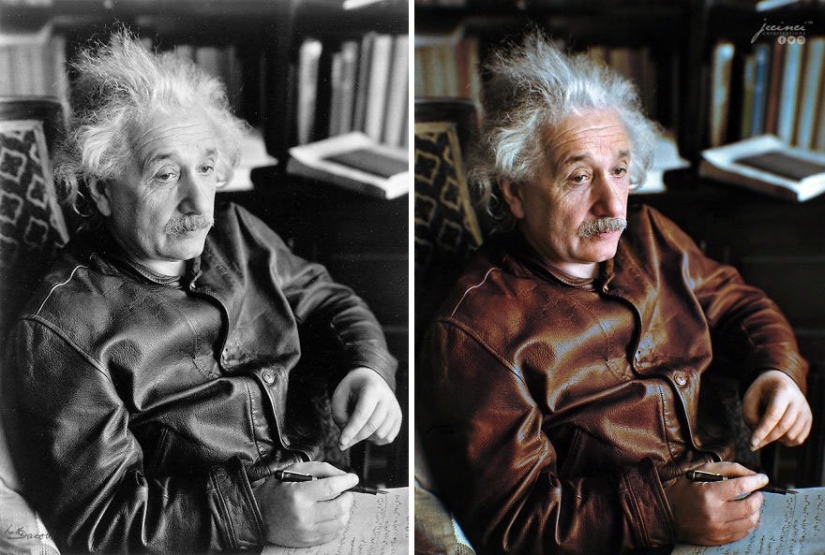 Albert Einstein dressed in a leather jacket Levi Strauss & Co., 1938.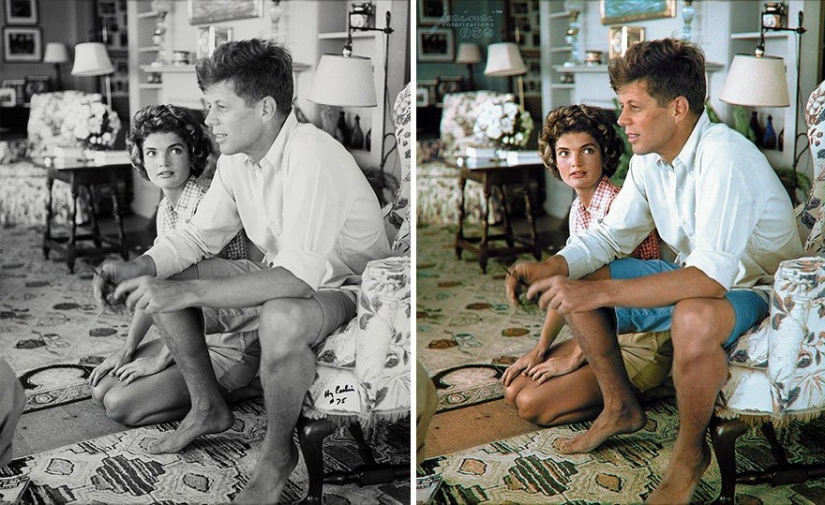 The couple, Senator John F. Kennedy and Jacqueline Bouvier rest in a family house Kennedy in Hyannis port in Cape cod, Massachusetts, July 4, 1953.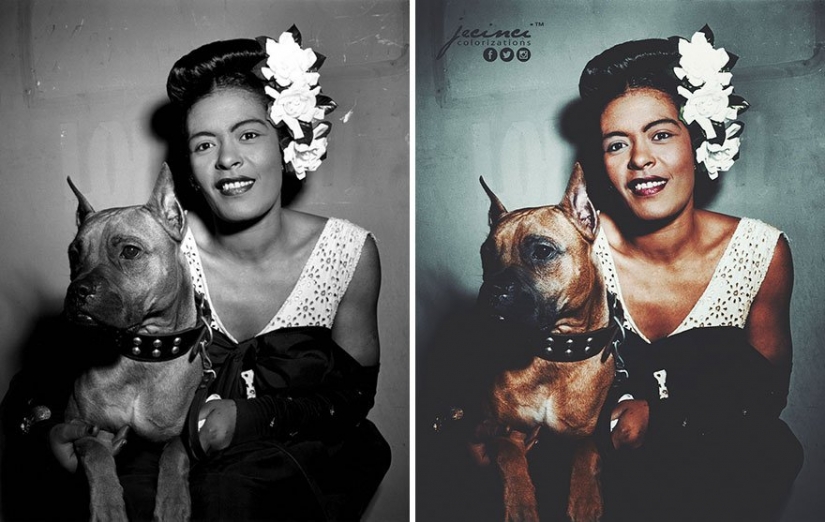 Billie holiday and her dog Mister, February 1947.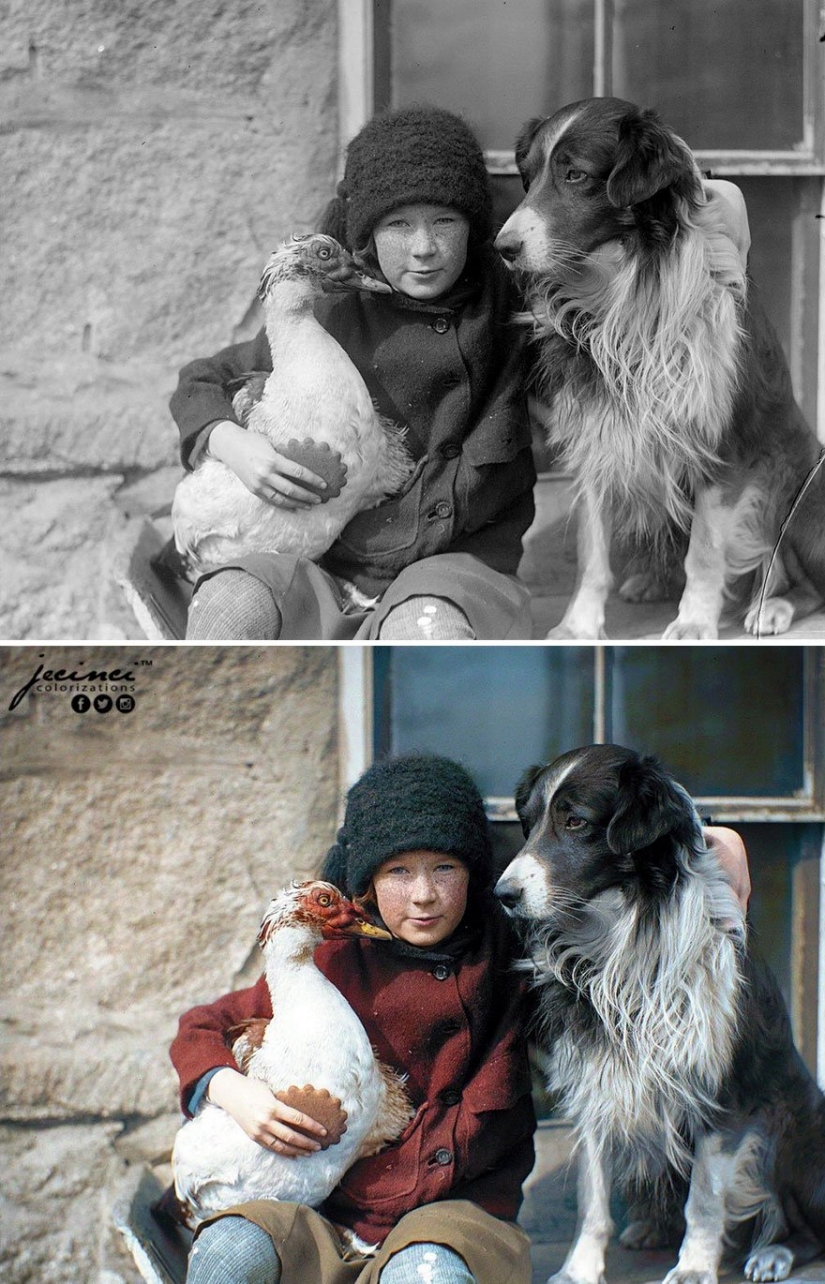 Girl with bird and dog, Boston, Massachusetts, 1920-ies.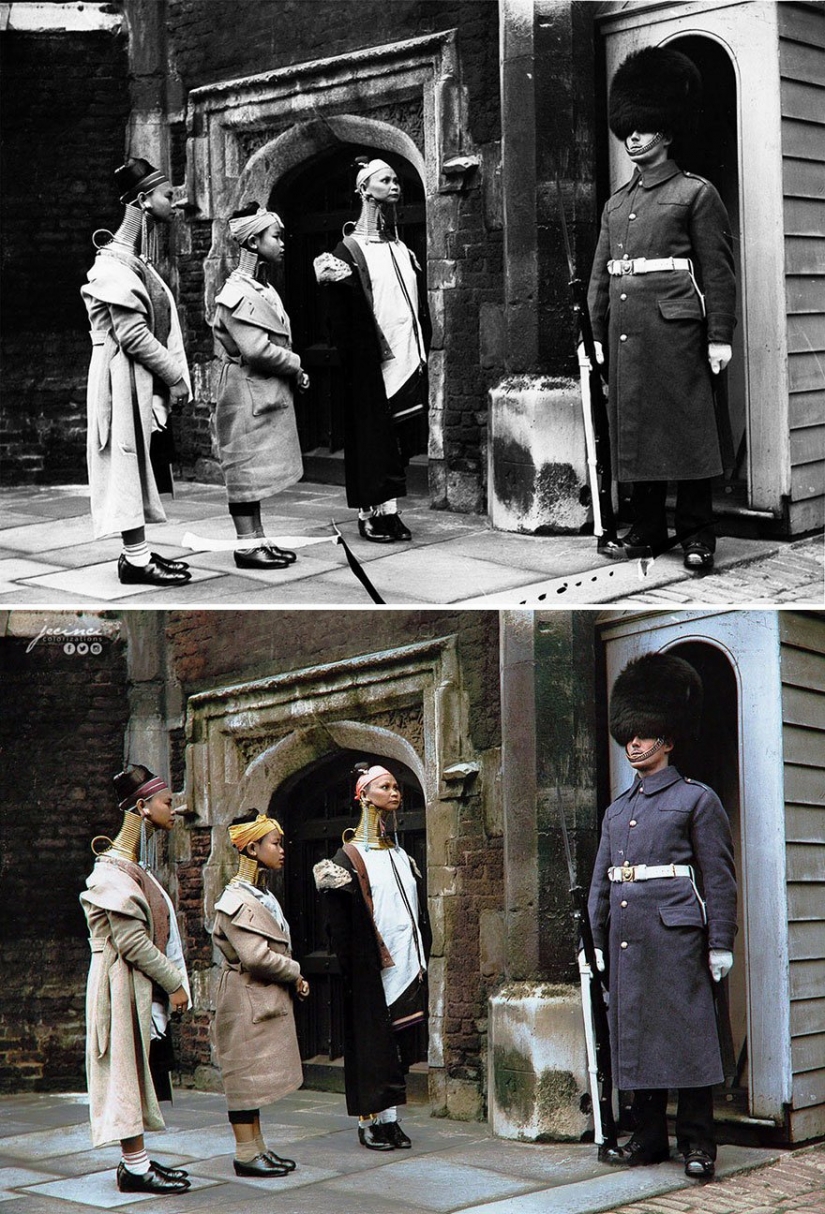 Women at the main gate of the Palace of St. James during a visit to London, 1935.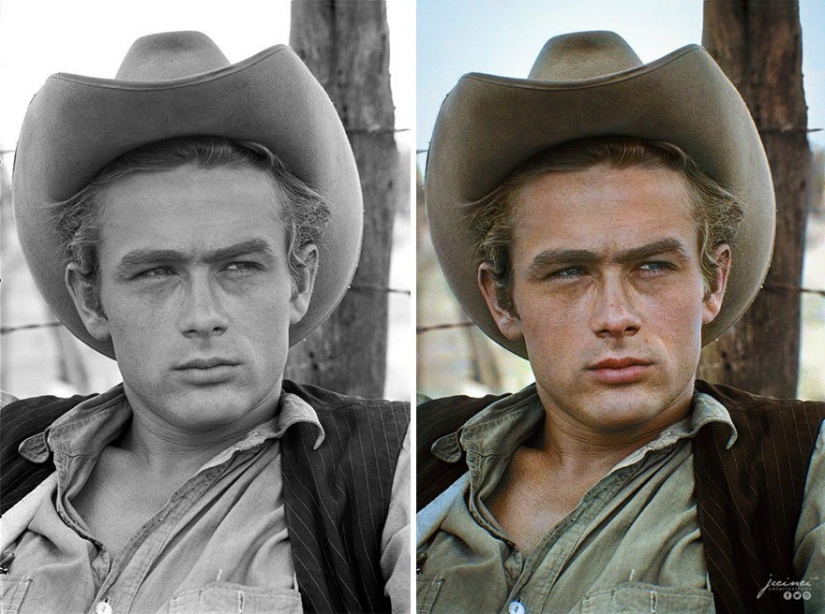 James Dean in "Giant", 1956.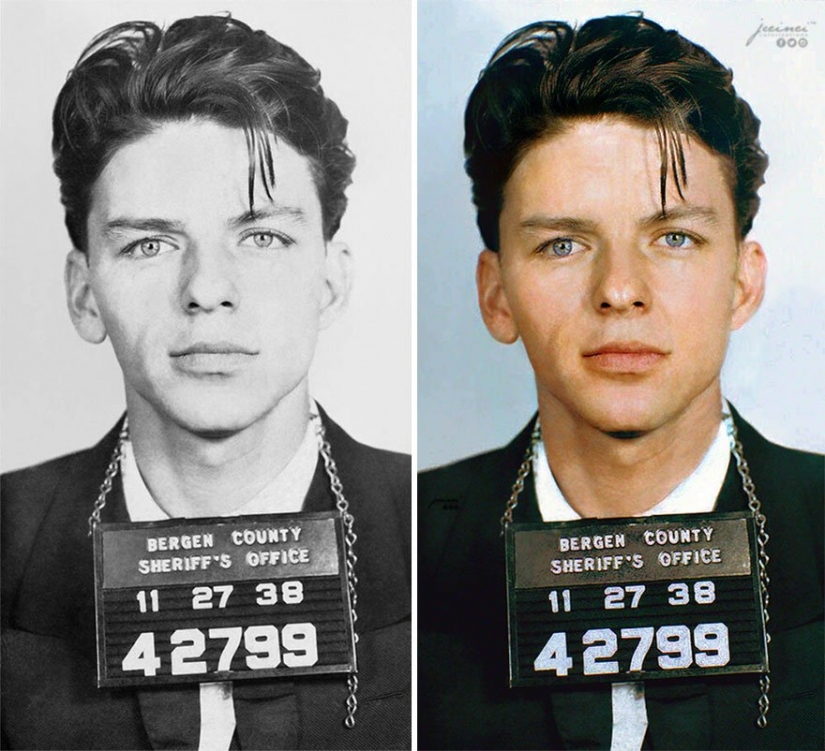 Frank Sinatra, the from the police station on 27 November 1938.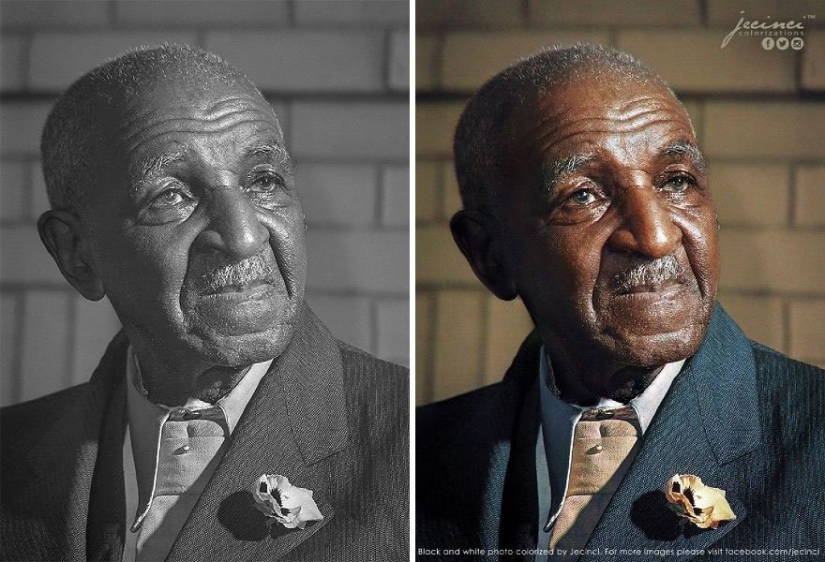 George Washington Carver, March 1942.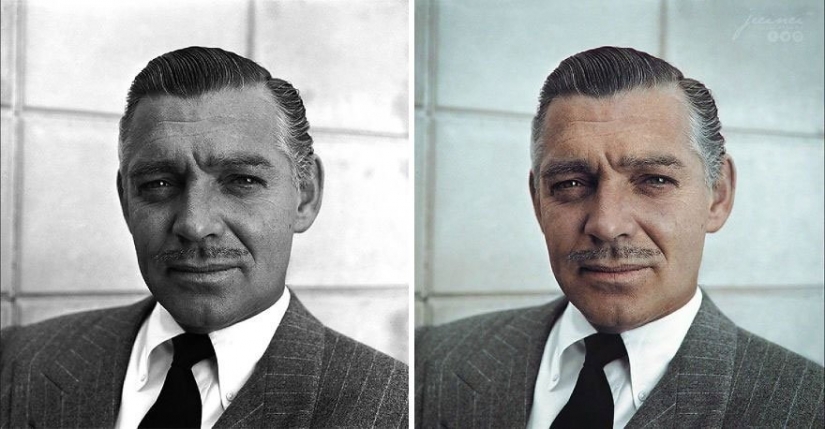 Clark gable, 1946.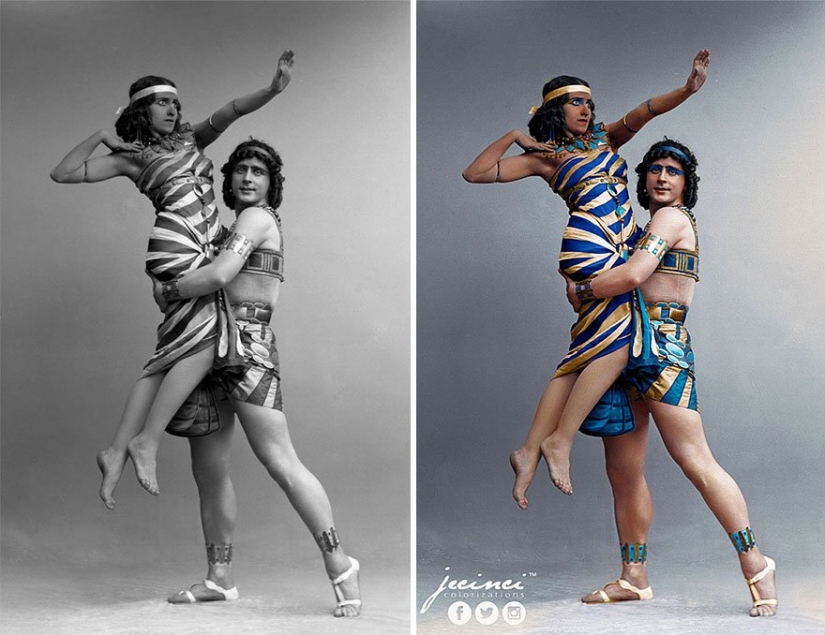 The couple of dancers Fokine, costumes of the ballet "Cleopatra", Stockholm, 1914.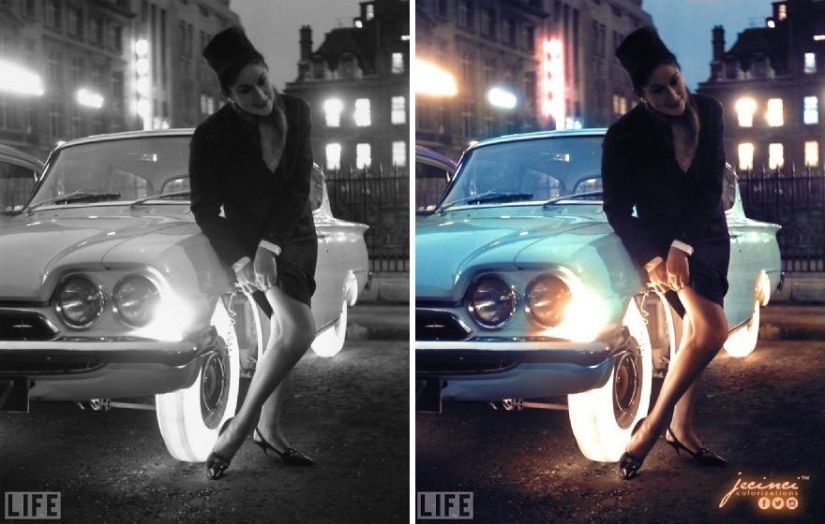 Tires, illuminated, developed by Goodyear in 1961.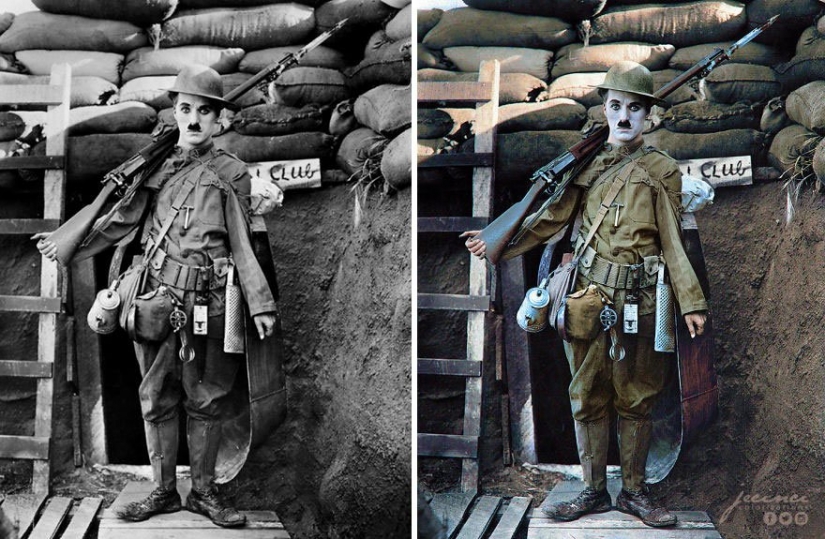 Charlie Chaplin, 1918.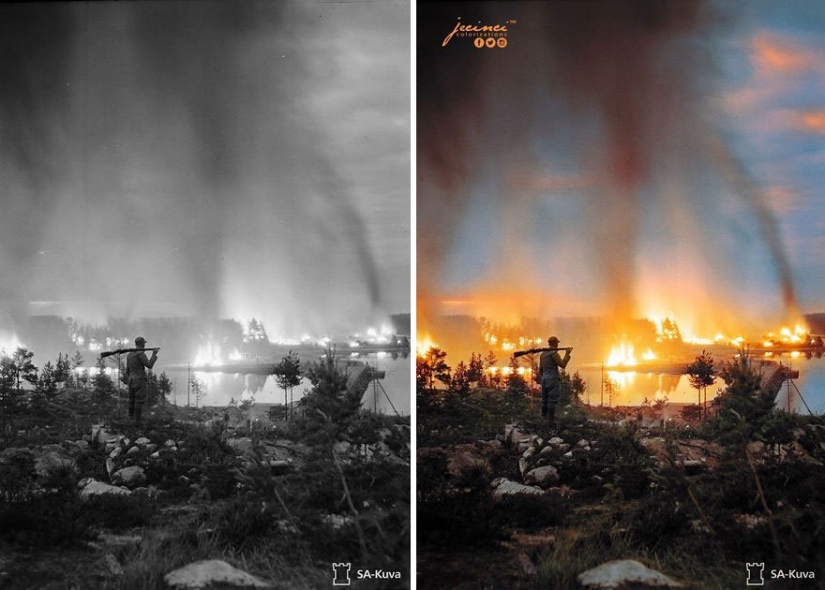 Finnish soldier looks at the burning city, 1944.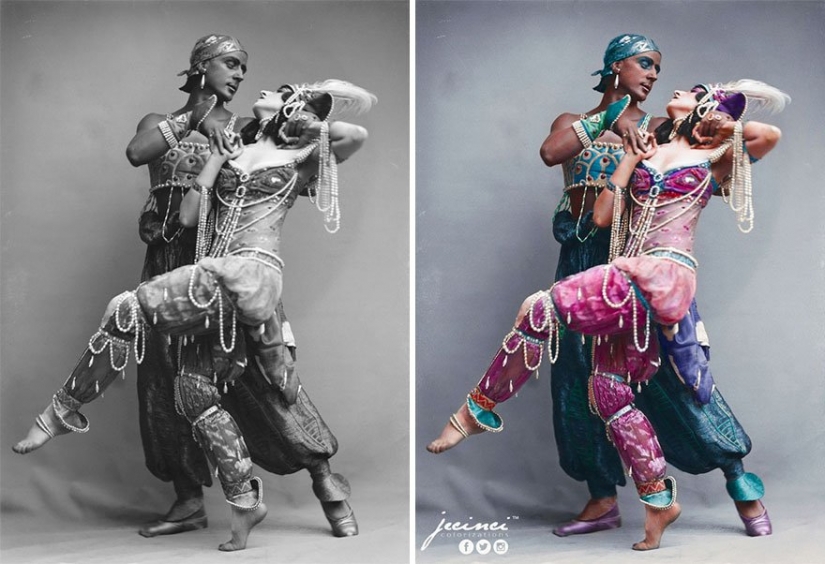 Fokin & Fokina, the costumes for the ballet "Scheherazade", Stockholm, 1914.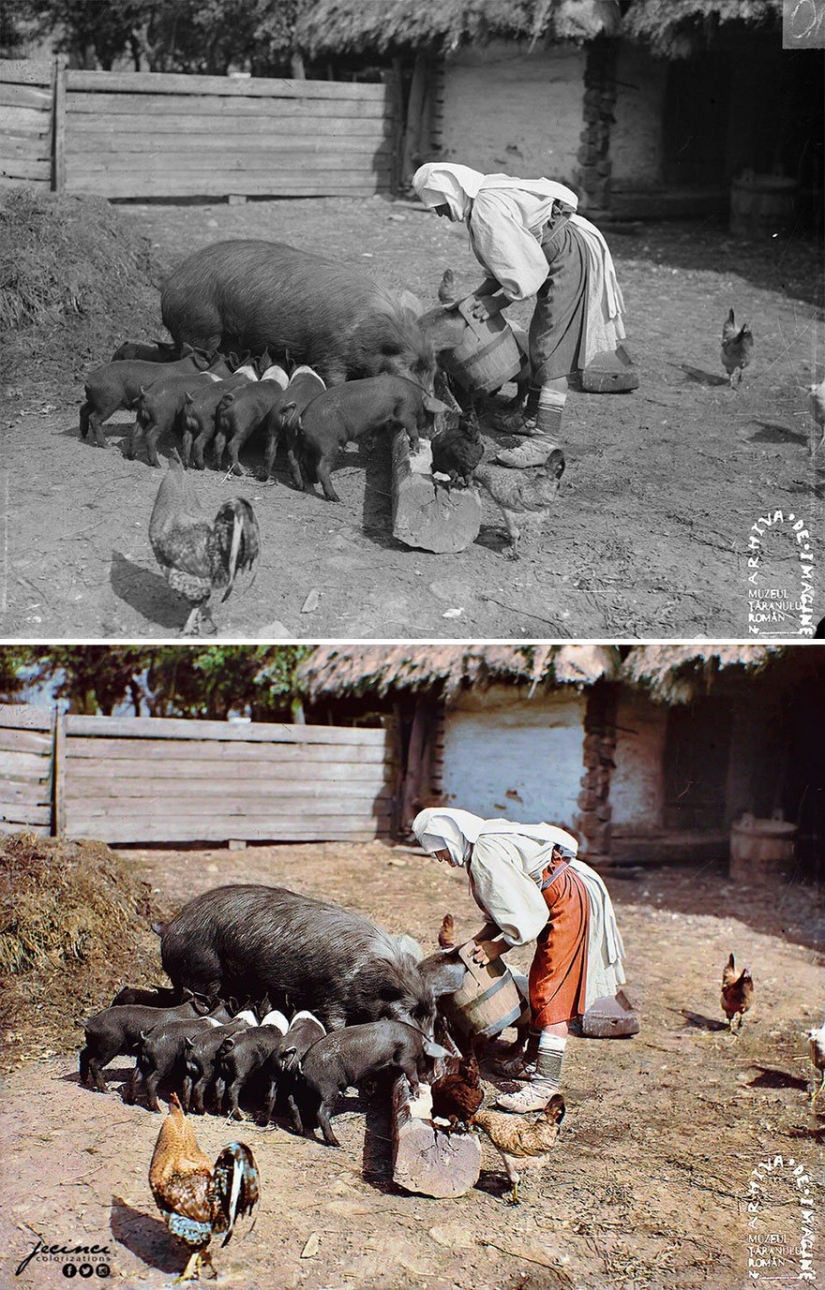 Romania, 30 years.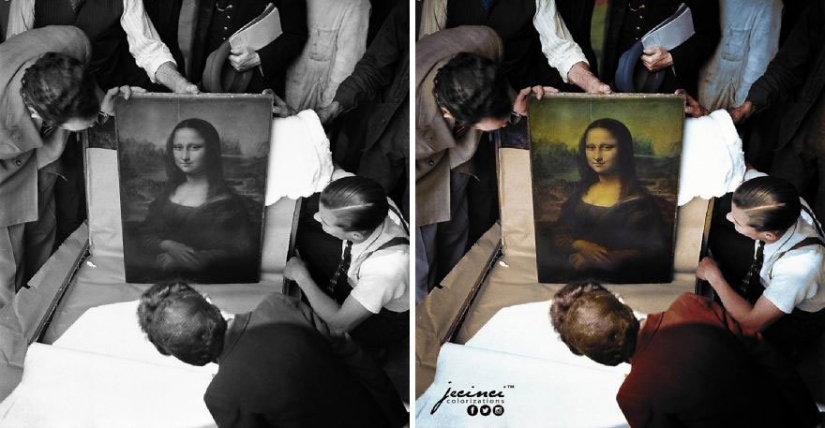 Unpacking Mona Lisa at the end of the Second world war, 1945.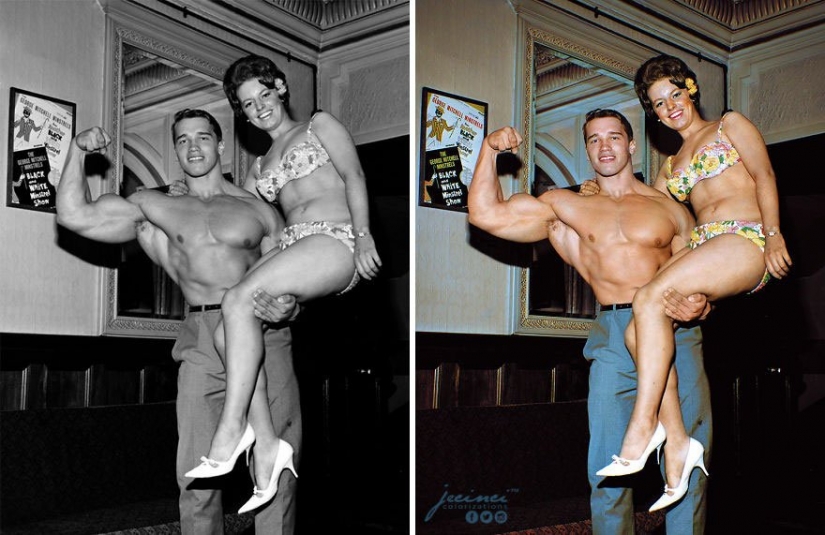 Arnold Schwarzenegger posing at the Victoria Palace theatre in London, 1968.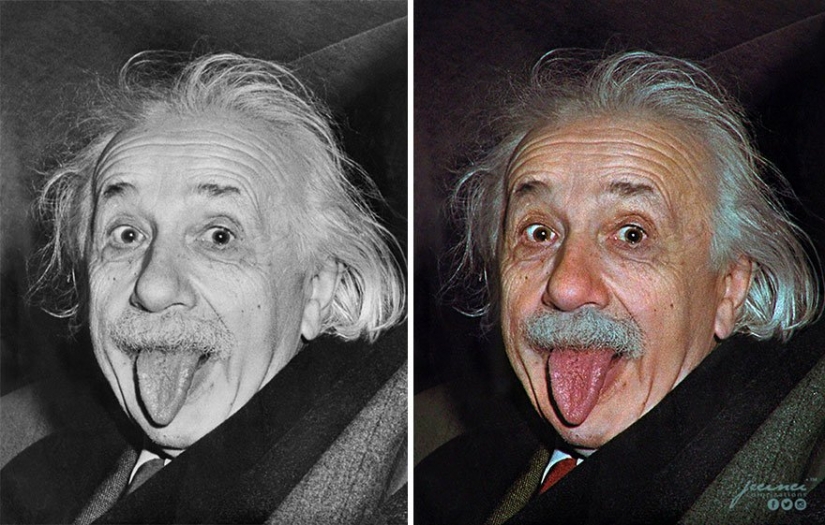 Albert Einstein.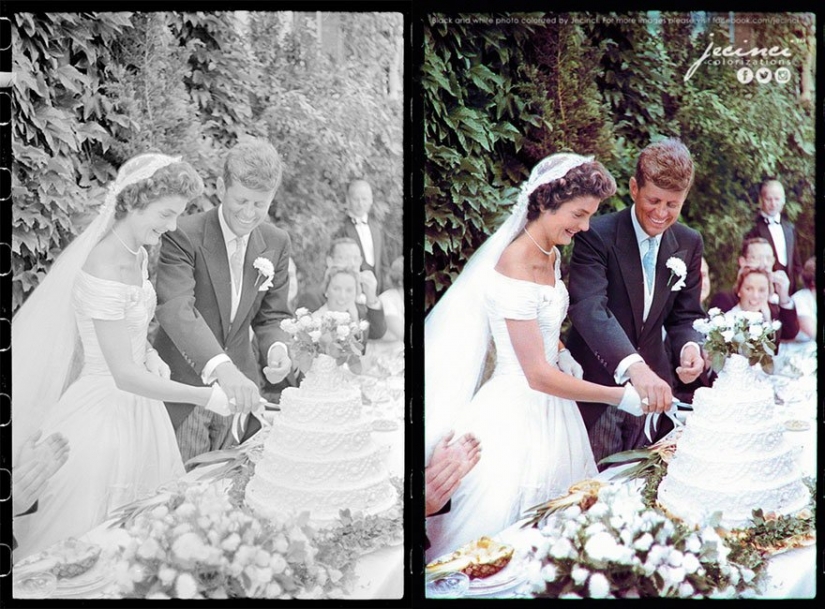 Jackie Bouvier Kennedy and John F. Kennedy cut wedding cake, 12 Sep 1953, Newport, Rhode island.

Marin Duane L. Boyce (Kansas city), 3rd battalion 5th marine corps, ammunition burns. War in North Korea, the island of Wolmido island, near the city of Inchon, 15 September 1950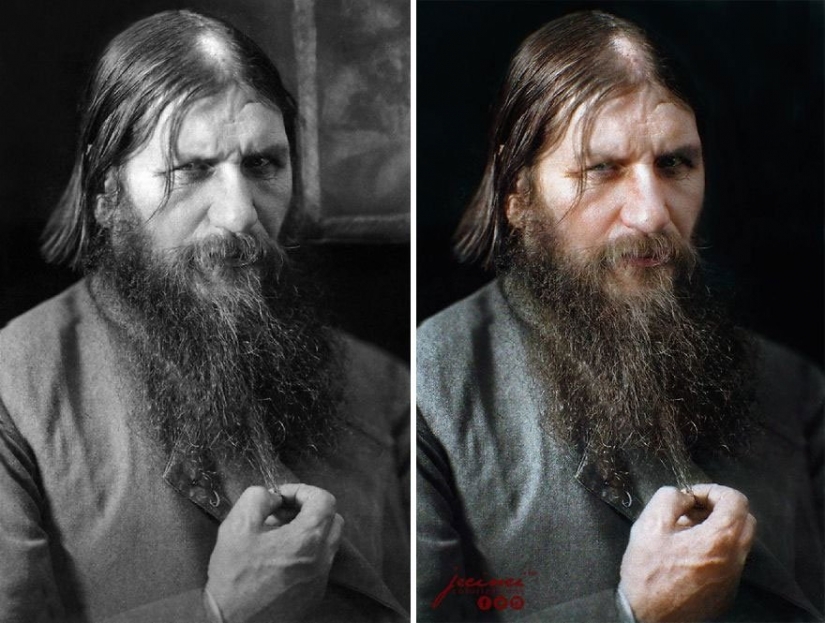 Grigory Efimovich Rasputin.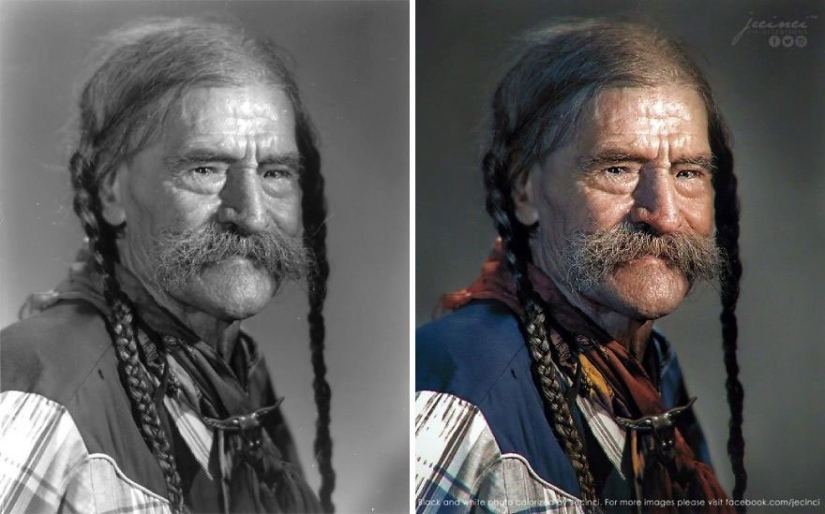 "Pistol Pete" Frank Boardman Eaton.
Keywords: Historic photos | Colorization | Color photography | Black-and-white photograph