No matter how good a mood you wake up in, no matter how delicious your breakfast is and no matter how loudly the birds sing, something will happen during the day that will spoil the mood. There are exceptions to this rule, but not as frequent as we would like.
Many have already found a method of counteraction — music. A unique means to protect yourself from the destructive influence of the outside world. In addition, a bottomless source of inspiration for new achievements. It turns out that music mania is not only a hobby, but also a superpower that simplifies life. And if you have the right equipment — high—quality headphones - you can become, though not too influential, but still a superhero.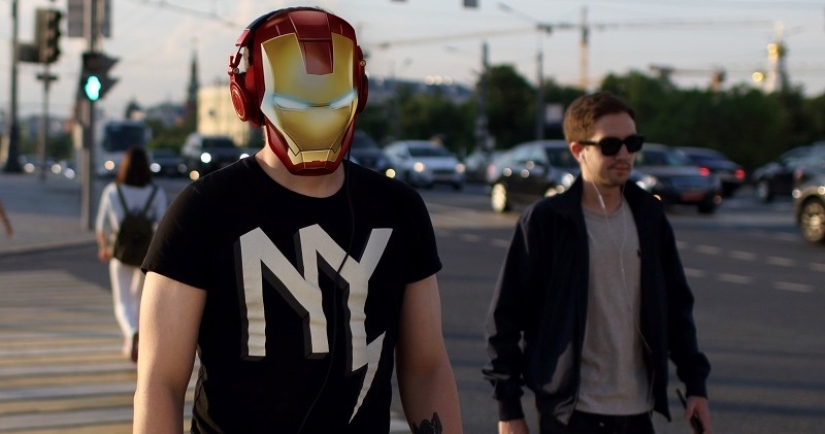 Why did we bring up such a topic? The fact is that Audio-Technica ATH-M50X headphones from the limited collection were brought to us for the test, and their design immediately gave rise to an association with Iron Man. The same matte red shade with golden inserts and the solidity of the design. This technique does not possess such an arsenal as Tony Stark's "high-tech prosthesis", but some abilities appear when you put headphones on your head.
Ultrasloud
Actually, the ATH-M50X was created for professional use in recording studios or at the DJ console. But the extraordinary sound quality and low cost made this product extremely popular among ordinary music lovers. In this segment, the Japanese brand, in fact, has no worthy competitors.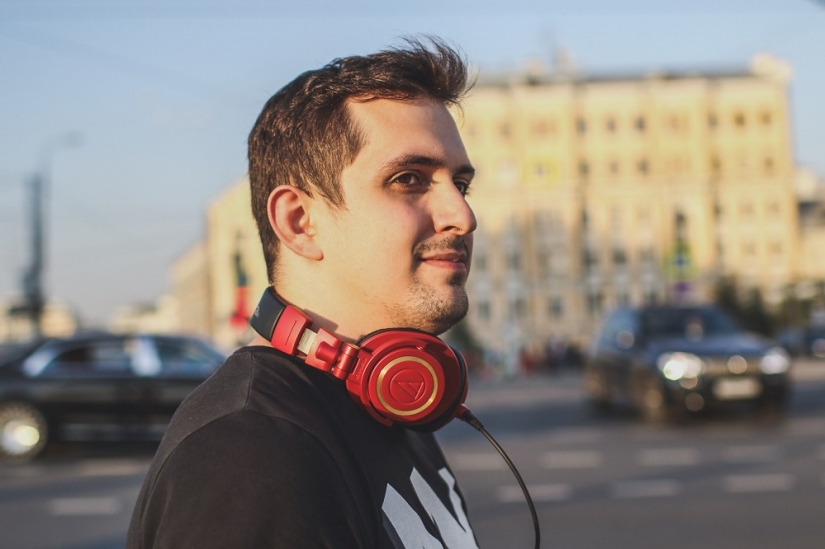 And the superpower lies in the fact that you will finally be able to hear your favorite music the way the musicians performed it. And to feel, in the end, all the stored energy. During testing, we even once noticed a flaw made when mixing the track. It is simply impossible to hear such trifles through ordinary headphones. So we realized that we need to download music in lossless format.
We checked the sound of a variety of genres, from heavy rock to classics. And each time we were amazed at how detailed inanimate music can be. The dynamic contrasts of techno do not disappear anywhere; complex orchestral compositions, as expected, impress with depth and scale; the basses are powerful, but not oppressive; high and medium frequencies are beyond praise. And this despite the fact that we did not use any fancy Hi-Fi equipment, but the most ordinary seventh iPhone.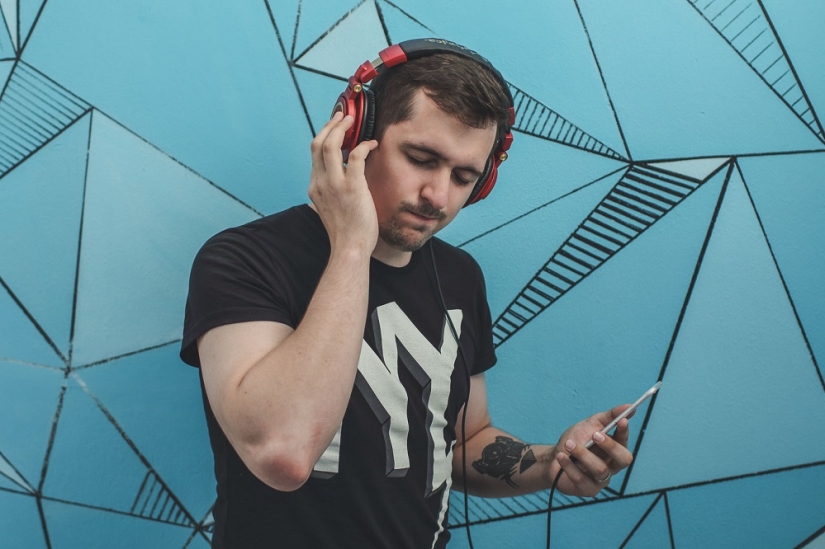 Protective field
Often people listen to music not so much for entertainment and pleasure, but in order to detach themselves from the surrounding environment. That's what you need when the hubbub rises at work by Friday evening, and you still have to work and work. Or when a neighbor decided that Saturday morning was the best time to exercise with a drill. Putting on headphones and making it louder is much easier than appealing to people's conscience.
The ATH-M50X model is the successor of the ATH-M50, which in professional circles is reputed to be a living classic. The main innovation was softer eco-leather ear pads (apparently of high quality, since the ears do not sweat with long use). They provide a very decent level of sound insulation. For monitor headphones, this factor is no less important than the accuracy of the sound.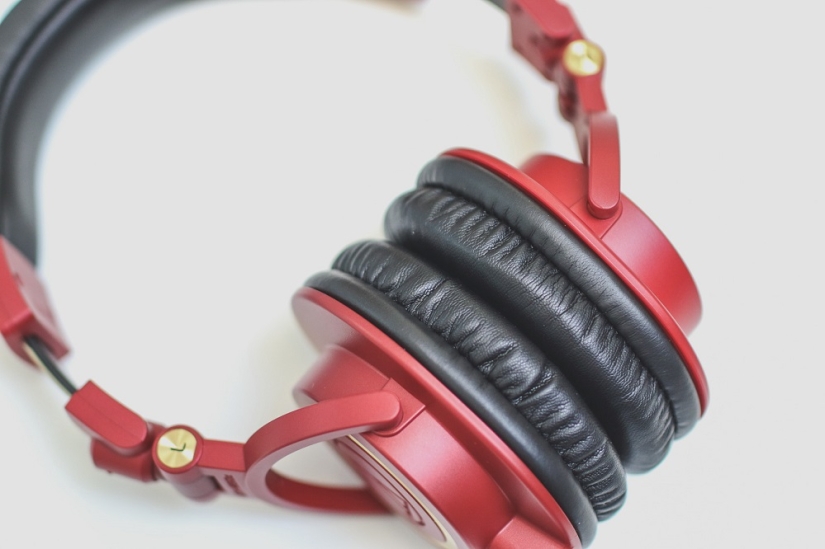 Superadaptivity
It is unknown what success superheroes would have achieved if not for their costumes. And it's not even about the Iron Man, who is not capable of much without his outfit. I would like to see how Spider-Man performs his tricks in skinny jeans and a shirt. War is war, and it should always be comfortable, even if the fate of the world depends on you.
Headphones from Audio-Technica, although they seem massive and clumsy, are actually very practical. There were no inconveniences with landing on the head, and the weight of 284 grams is an excellent indicator for such dimensions. For comparison: leather gloves without fur weigh about 300 grams. In short, in these headphones, if desired, you can even do sports. Although this is probably not the best idea.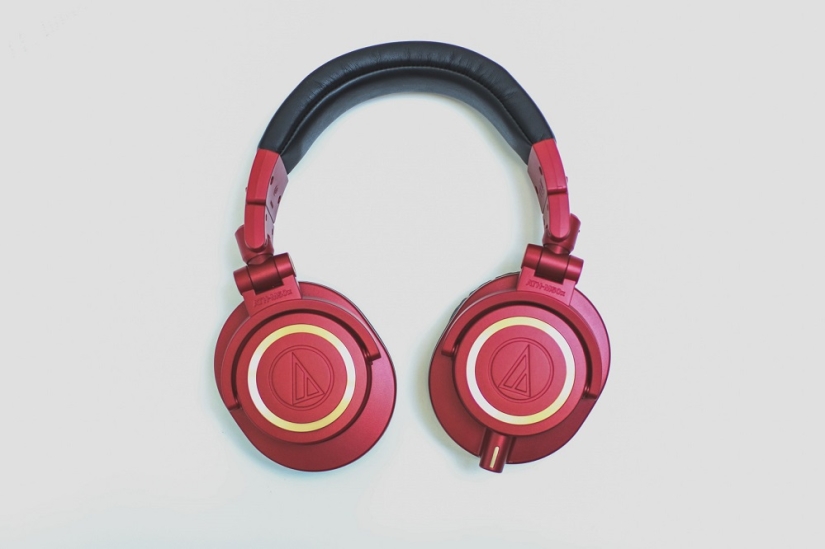 The bowls rotate 180 degrees, as in classic DJ models, and fold inwards, so the ATH-M50X can be carried with you. For this, by the way, a leather case is included in the package. In addition, three wires were found in the box: 120 centimeters, 300 and a twisted cable with a variable length.
As a result, we have headphones that provide studio-quality sound, do not miss external sounds and sit perfectly on the head. At the same time, they are not like an Iron Man suit. Someone send them to Tony Stark. Maybe he will complement his uniform.
Keywords: Music | Headphones | Partner post | Superheroes | Technology