Welcome on Board of the aircraft of the near future — in the economy cabin, where passengers separated from each other by plastic screens. Italian firm Aviointeriors Group, which has shocked their seats for aircraft in the shape of a saddle, presented his new idea to protect passengers from the pandemic.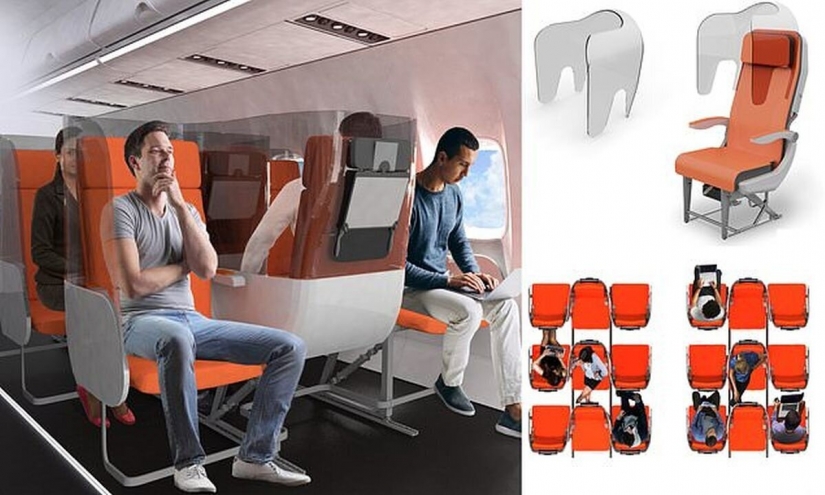 Design Agency from Italy continue to excite the imagination of its developments against the background of a global pandemic. We already wrote about special individual transparent cabins for beaches. Now the Italians have offered a new design of the seats in the aircraft which will help passengers to protect against coronavirus.
Italian company for the production of aircraft seats Aviointeriors introduced two variants of the scheme seats — Janus and Glassafe to protect against coronavirus. Conceptually they are different, but both are intended to prevent the outbreak of pandemics in the future.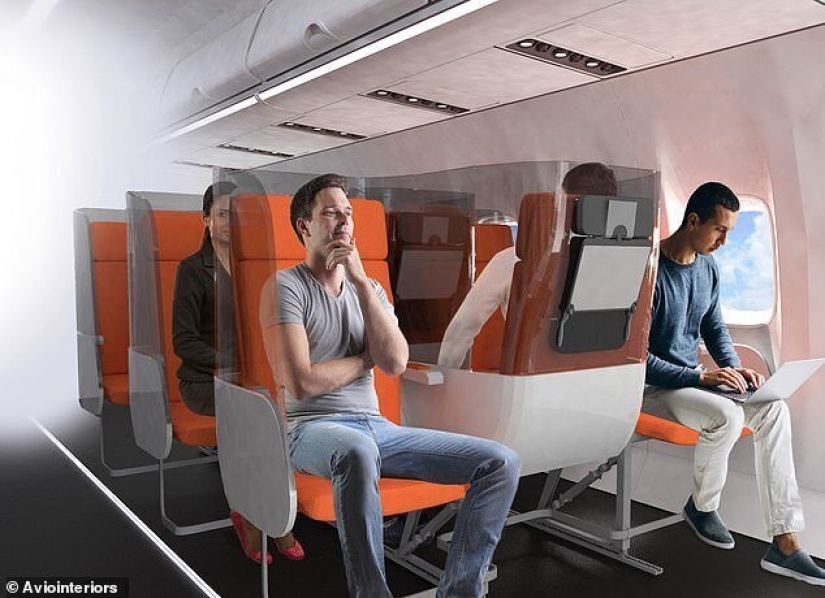 Version under the name "Janus" (named after the Roman God with two faces) offers to turn the middle seat in the row in the opposite direction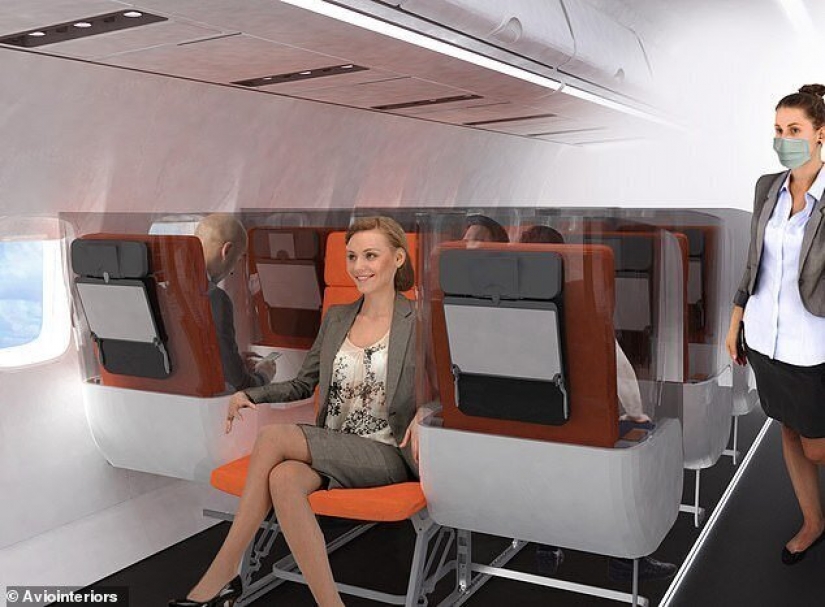 And share all seats high transparent partition.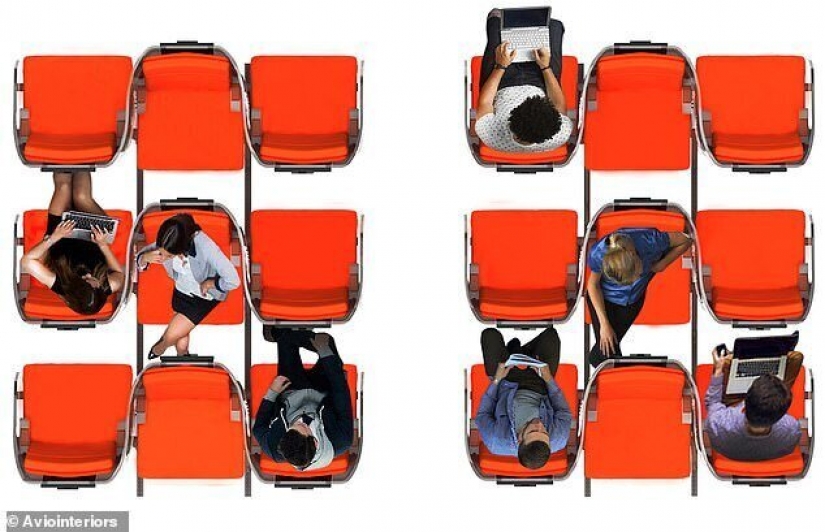 Company Aviointeriors claims that this scheme seats will provide maximum isolation between the passenger seat next to him.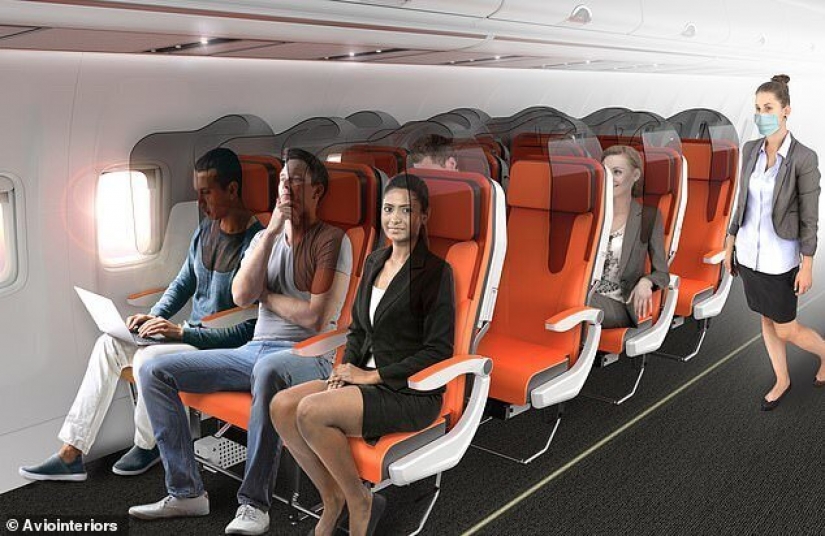 According to the scheme "Glassair" each passenger seat is equipped with a special protective hood.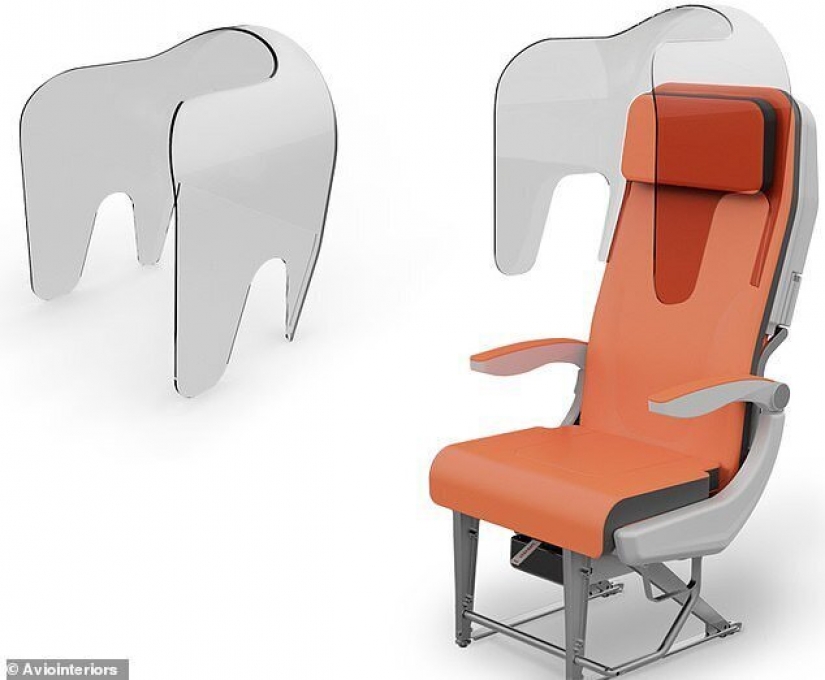 This is a simple solution that can be applied to existing aircraft seats.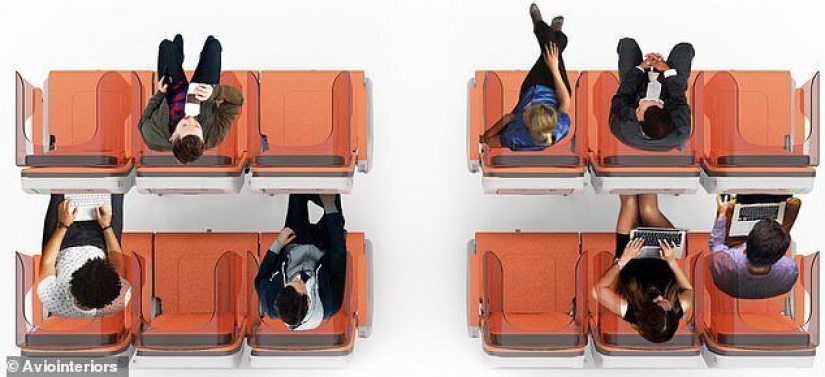 Only need to install the protective "cockpit" for each passenger. Then contacts and probability of infection by airborne droplets is minimized.
Keywords: Designers | Italians | Coronavirus | Passengers