It's all about beauty. Let's take a look at what life and plastic surgery is doing to our favorite stars. At least not to repeat their mistakes.
(Total 6 photos)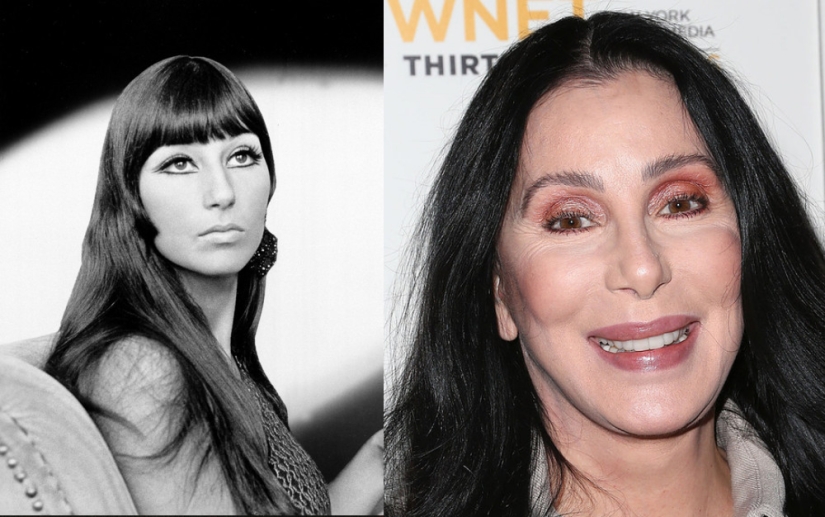 1. Cher. All the same, it is necessary to grow old beautifully and with dignity. And it will turn out like Cher. Sherilyn Sarkeesian was a hippie icon in the sixties, adorably plump as a child, a disco queen in the seventies and eighties, the nineties turned her into a suspiciously ageless robot singing in a computer voice. In the latest clips, Cher looks just as unnaturally young, and in general there is a vague suspicion that it will be like this forever. And no, not forever. Reportage photos, not softened by the talent of Photoshop wizards, betray the price of eternal youth. Leather is still skin, not a thirtieth-generation space polymer, and it cannot be stretched indefinitely.
2. Donatella Versace. They say that the Italian designer began experimenting with her appearance after the death of her famous brother Gianni in 97. Before that, the girl looked not only modest, but quite human. The next twenty years turned her from a person into a showcase for all sorts of mistakes by cosmetologists and plastic surgeons. Liters of silicone, dozens of braces, kilos of self-tanner and mercilessly bright cosmetics - and you're done, world, meet the great and terrible Donatella as we know her now.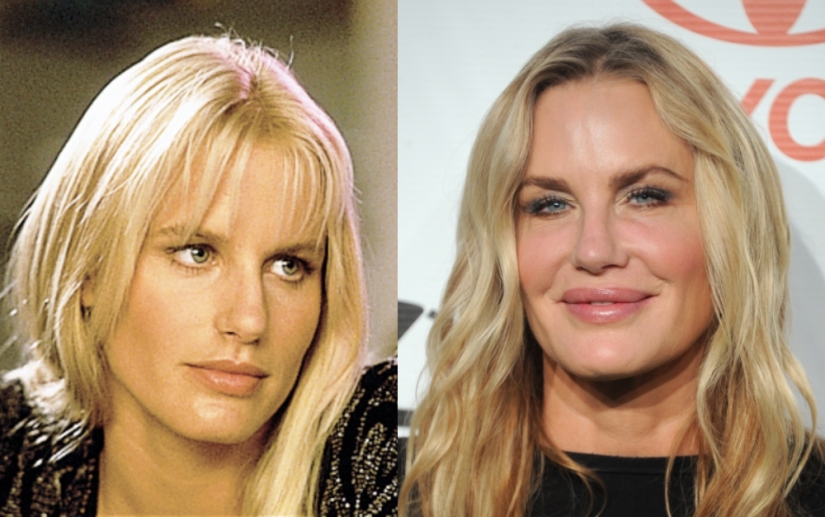 3. Daryl Hannah. Perhaps the saddest character on this list of vanity and nightmare. A blonde beauty with unconditional acting talent and a royal stature, a beautiful mermaid from the most romantic movie Splash, hypnotizingly seductive El Driver. Now here's another role - a victim of bad taste and cosmetic excesses. Like many former young fairies, Daryl could not accept the natural changes in appearance - and away we go. Liters of fillers and Botox turned the actress's face into a mask, it seems to have completely lost the ability to express emotions, and the features blurred. As a result, Hanna now looks much older than her 53 years. So who needed all these sacrifices?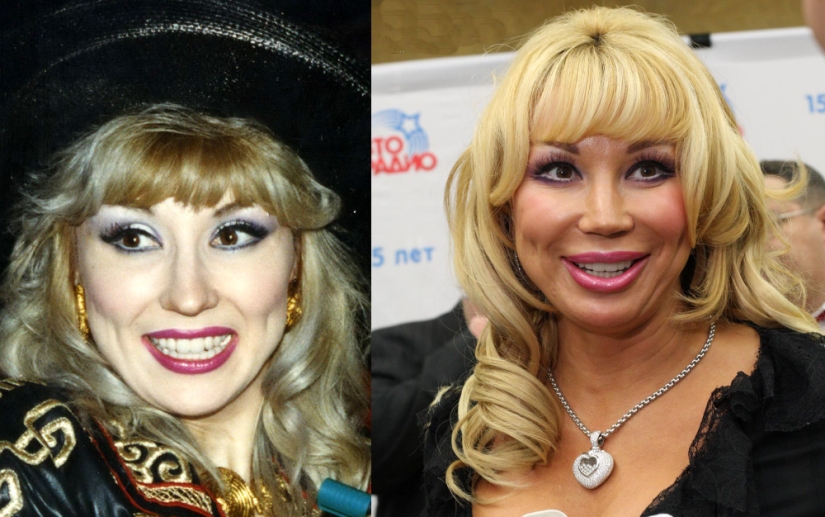 4. Masha Rasputina. Fiery, broken supermatryoshka of the Russian stage. Somewhat forgotten now, but not losing the fighting fuse, signature hoarse voice and hot passion for nuclear pink, bright cosmetics and plastic surgery. Silicone implants in the cheeks and chin, pumped up lips, theatrically tattooed eyebrows-strings - this is how beauty and eternal youth were seen in the nineties. The nineties passed, and Masha remained to our joy and surprise.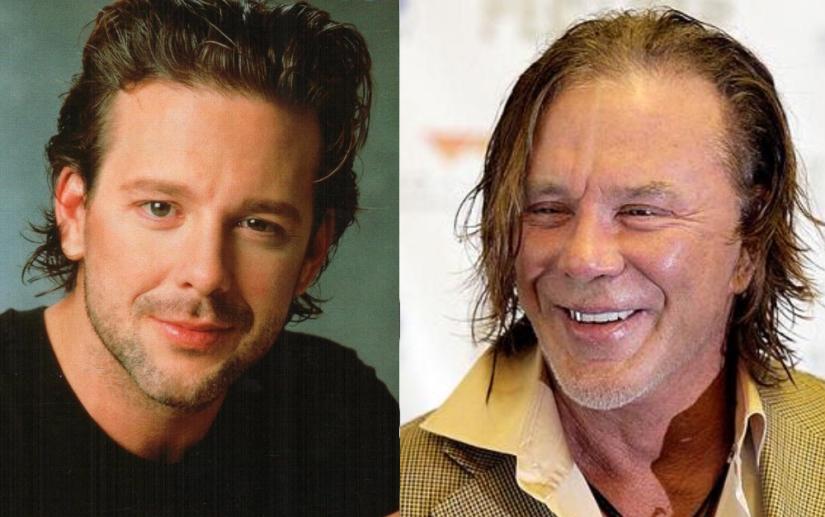 5. Mickey Rourke. The guys are on the list. Former movie star, former sex symbol, former boxer, former number one hottie. In the late eighties, the dimples on the cheeks and the soulful look of this movie villain made the hearts of young girls and older ladies tremble. Each of them would give half their lives and the last pair of shoes to be in the place of Kim Basinger in the movie "Nine and a half weeks." Looking at the shapeless, as if bitten by bees, elderly lady, which Rourke turned into with the help of plastic surgeons, it's hard to believe.
6. Axl Rose. Rock star and adult rock star. In his youth, Axel constantly had problems with the police: either he was taken to the police station for a drunken brawl and a trashed hotel room, or he was caught with drugs. Abused guy, what really. The habit has remained, but now Axel abuses not amusing and invigorating means, but the wonders of plastic surgery. You look at how the star looks now, you remember the not too pretty, but wildly charismatic long-haired blond, piercingly deducing "Baby, dont cra-a-ay tonight!", And you really want to cry.
Do you want to repeat such mistakes? Learn all about the professional approach to beauty on the Oh, My Master! website and mobile app.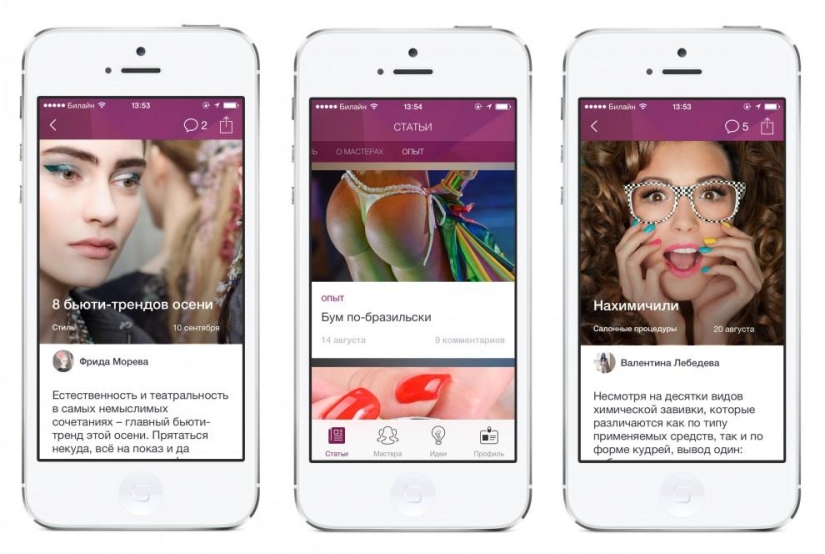 Keywords: Beauty | Plastic surgery
Post News Article