It is not easy to stay on the wave, especially if you are standing on an unstable board. Nevertheless, many famous actresses, models and singers want to demonstrate their ability to keep balance with the help of a paddle. Slender beauties in bikinis balance on the water, delighting fans. See how the stars cope with the difficult task of staying on the waves, further in our material.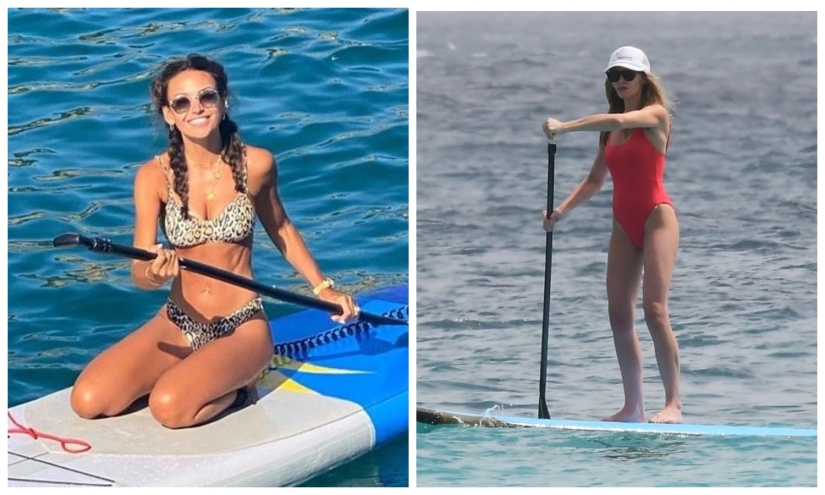 Balancing on the waves while standing on a surfboard and holding a paddle in your hands is quite difficult. SUP-surfing is becoming more and more popular among celebrities. Jennifer Aniston, Lady Gaga and Orlando Bloom try themselves in the role of conquerors of the sea, and other stars join them. Some of them find rowing difficult, while others look like a real champion. Evaluate their capabilities for yourself!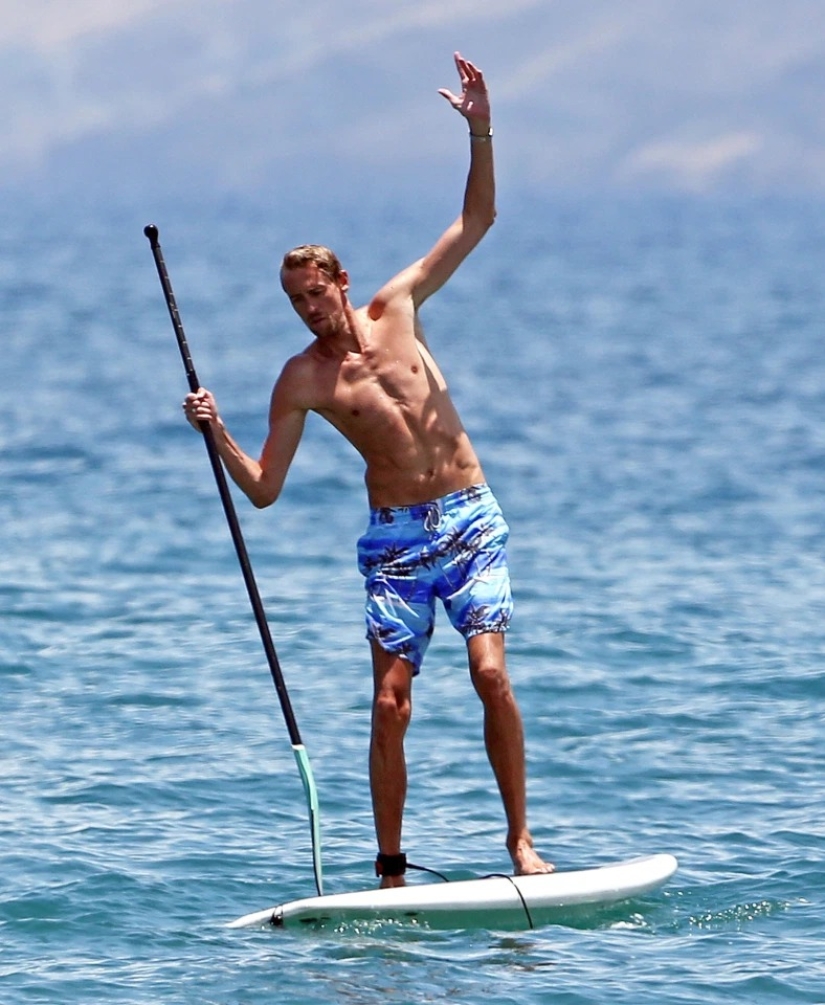 Footballer Peter Crouch seems to have lost control. Well, he manages to drive the ball better!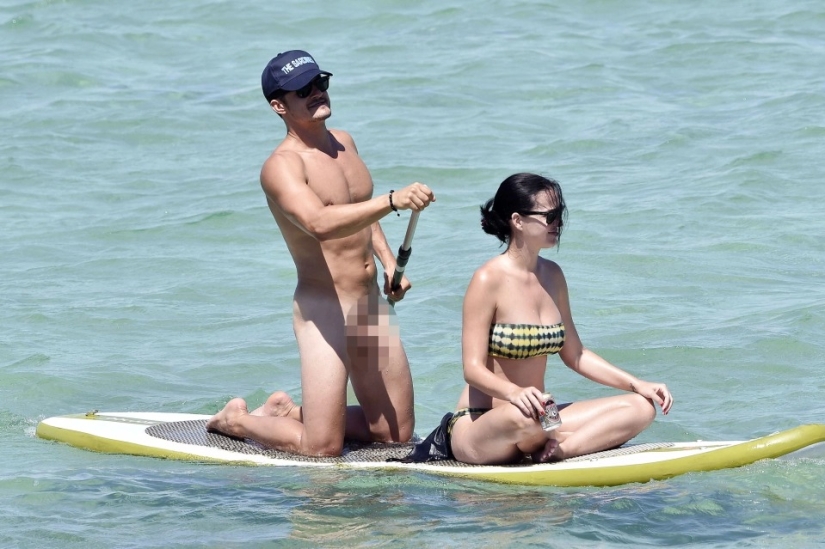 The scandalous picture of Orland Bloom and Katy Perry flew around the Internet in 2016. You need to cover your dignity even in the middle of the ocean, because there are paparazzi everywhere!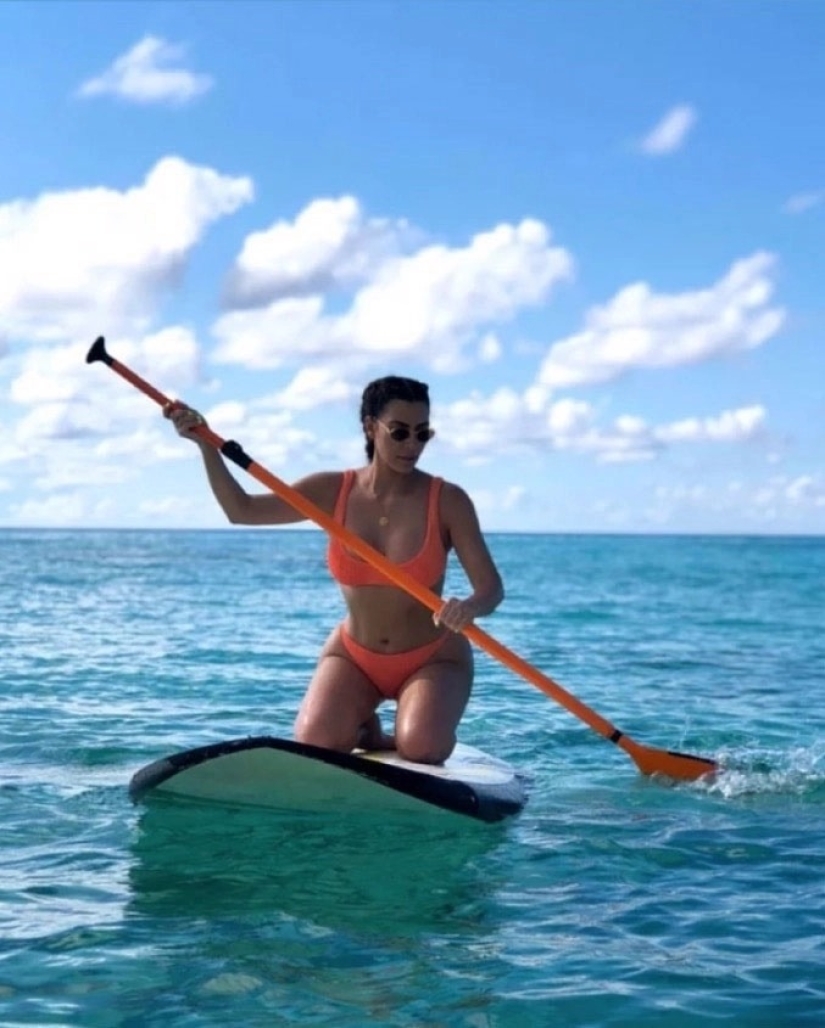 Kim Kardashian also tried to cope with the water element.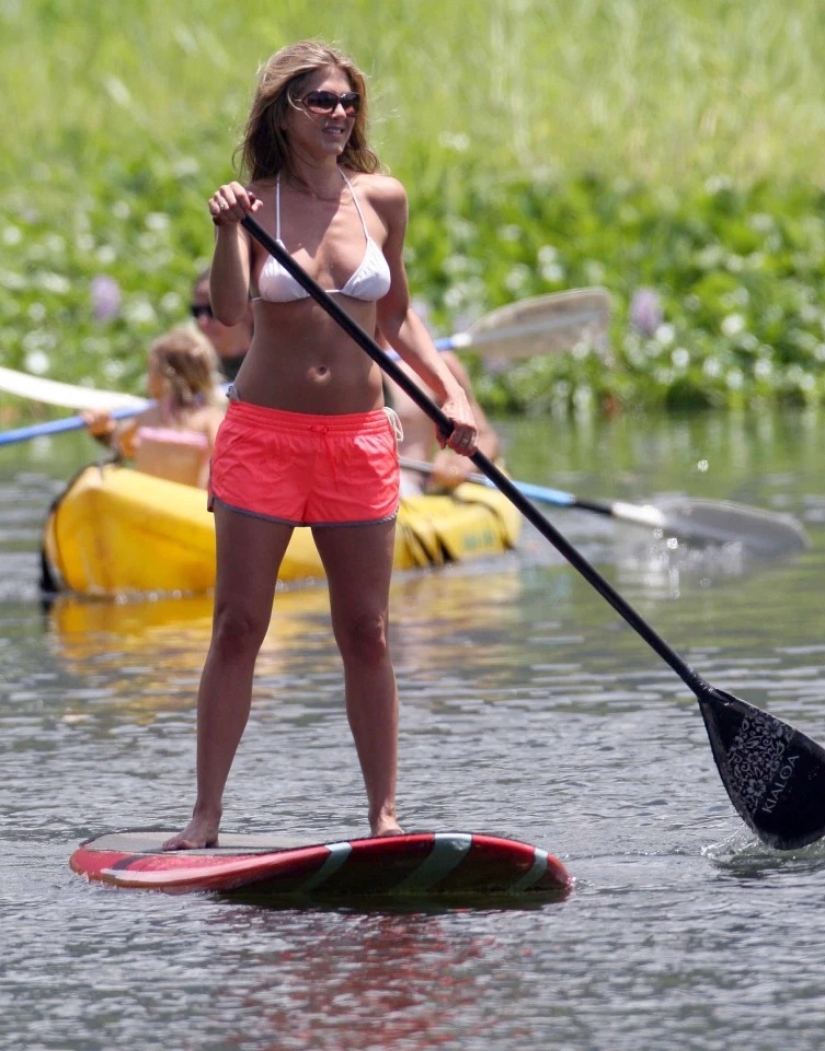 Jennifer Aniston once again demonstrated an amazing form, dissecting on a surfboard in 2008.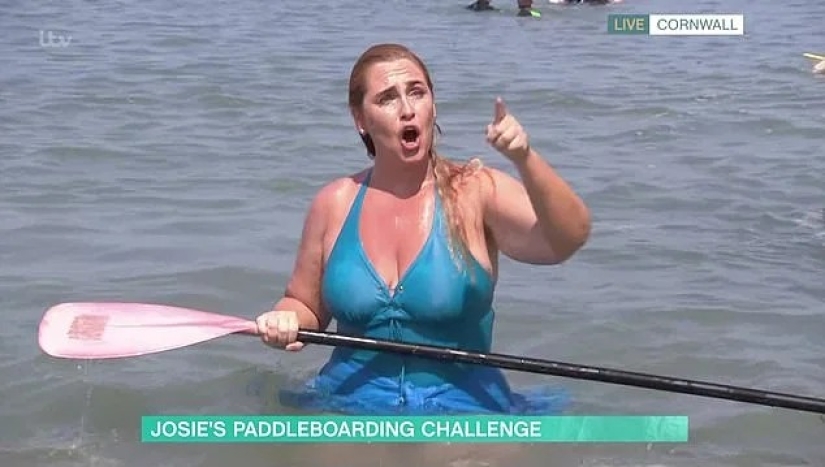 British TV star Josie Gibson lost her balance during a live broadcast.
Mark Zuckerberg also likes to conquer the waves. Recently, the paparazzi caught him on vacation, and these photos caused an unexpected reaction from netizens.
Keywords: Balance | Bikini | Paddle | Wave | Hot | Rowing | Board | Stars | Swimwear | Swimming | Surfing | Hobby | Photos