Save the Children documents the stories of children living at the forefront of the climatic crisis, sending world-renowned photographers to Cambodia, Australia, and Pakistan to learn about their lives.
15 PHOTOS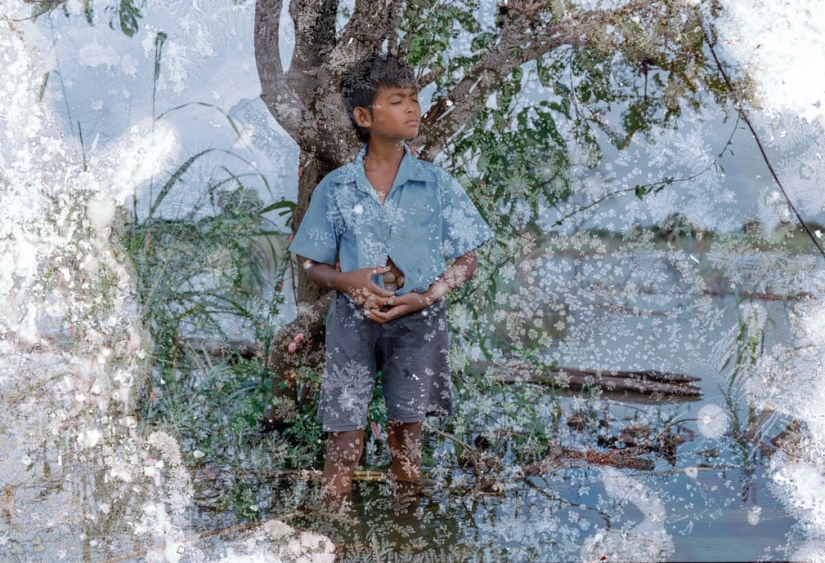 1. Meng Hee, 12 years old, collects snails for sale on Lake Tonlesap in Kampong Thom Province, Cambodia. Mengi and his brothers and sisters Sreynut and Sreylun live with their grandfather Kaem and uncle Suti in a small floating house on the shore of the lake. Some time ago their parents threw them. Their uncle gets up every day at 5 in the morning to catch a fish to support the family. Mengi and his sister Sreinut also help the family by going out to the lake to catch snails. They bring them home to cook and sell, so the fish is difficult to find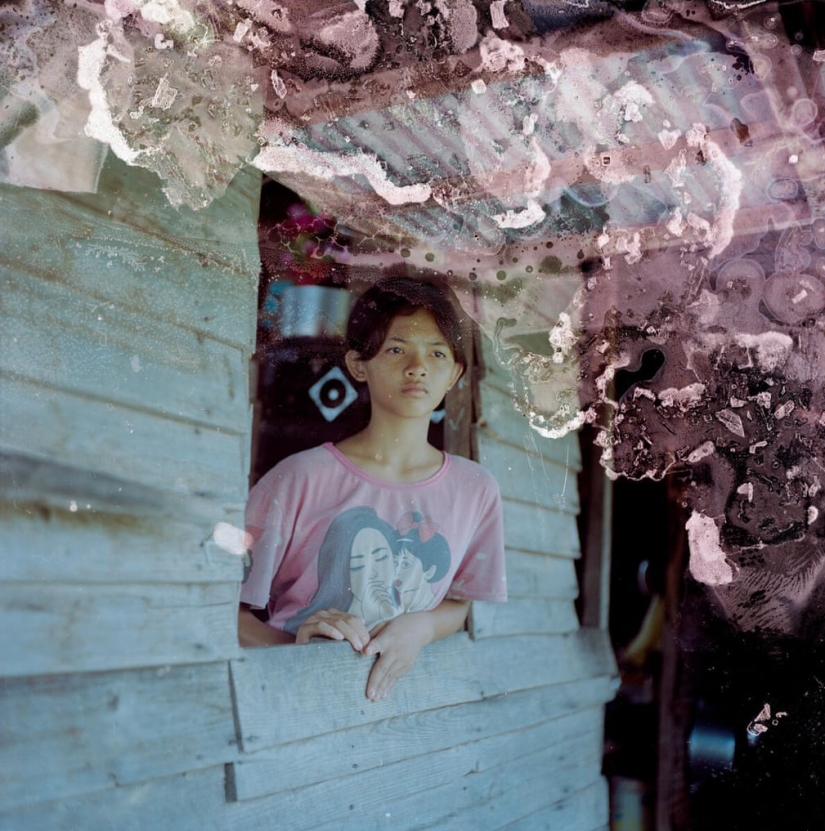 2. 14-year-old Sreinut. Srainut says: "Our house is wooden. We have a small broken boat. There are storms and winds, and when they happen, I'm so scared. When I stay at home. I help my grandfather at home, for example, I clean up. "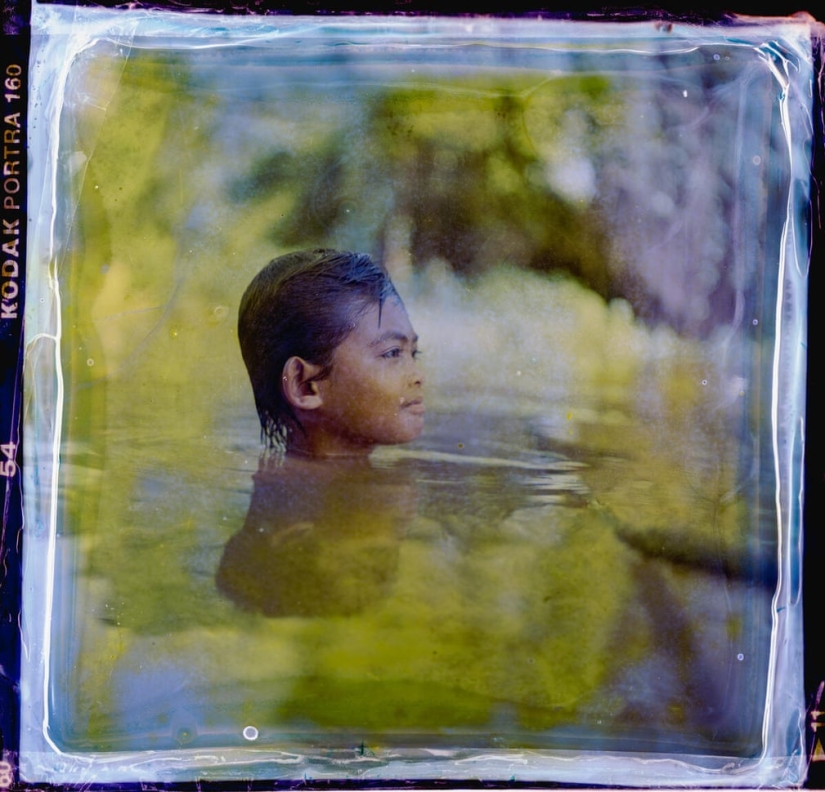 3. 12-year-old Meng Hee swims near the floating house of his grandfather. Kai became a witness to the effects of climate change on his own experience: "In the dry season, there are fewer fish to compare with previous years. The water is also dirty. We bought press water from the ground to drink, but it is expensive. My grandchildren can't go to school because of Covid-19. I really hope that they will get an education and will be able to find a good job. "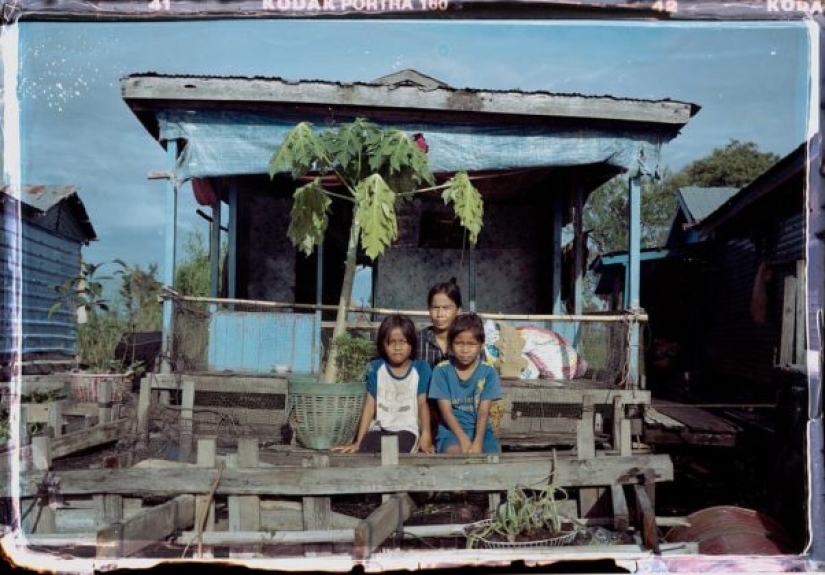 4. Schreang lives with her husband and four children on the shores of Lake Tonlesap. She lived there for more than 30 years and became a witness to the devastating consequences of climate change for the lake and the means to the existence of her family, while the fish stocks were rapidly depleted. They can break the net up to five times and not get even one or two kilograms for sale: sometimes they do not catch anything at all. Shreang is worried when storms happen, so they can't earn money, and it means that it will be difficult to feed their family and pay for her children to go to school.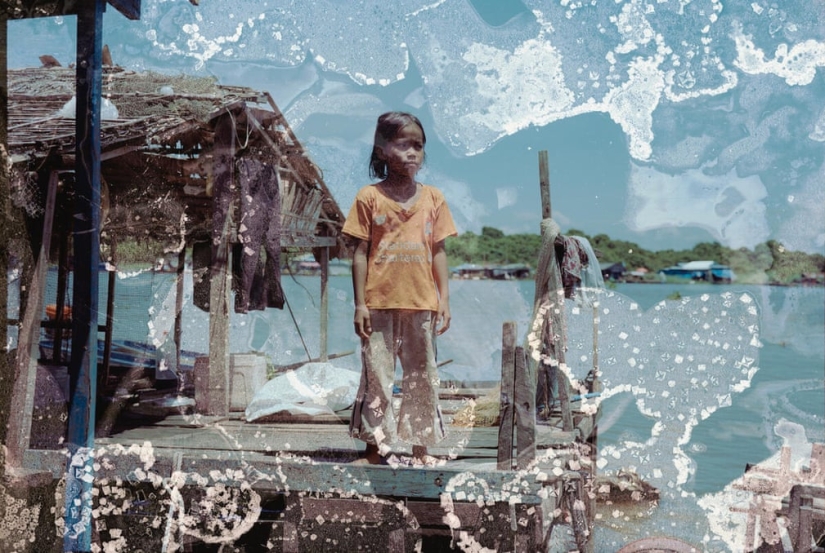 5. Daughter Schreang Mara, 9 years old, on the platform of Lake Tonlesap. Mara loves to live on the lake, but lives in fear before strong storms and says that water is not suitable for drinking due to pollution. The main concern of Schreang is the future of his children, after all, when they finish primary school, he has no idea, where he will be able to allow himself to send them to continue education. If the stock of fish in the lake continues to deteriorate, they will become all the poorer and poorer, so she will be very small to sell to feed her family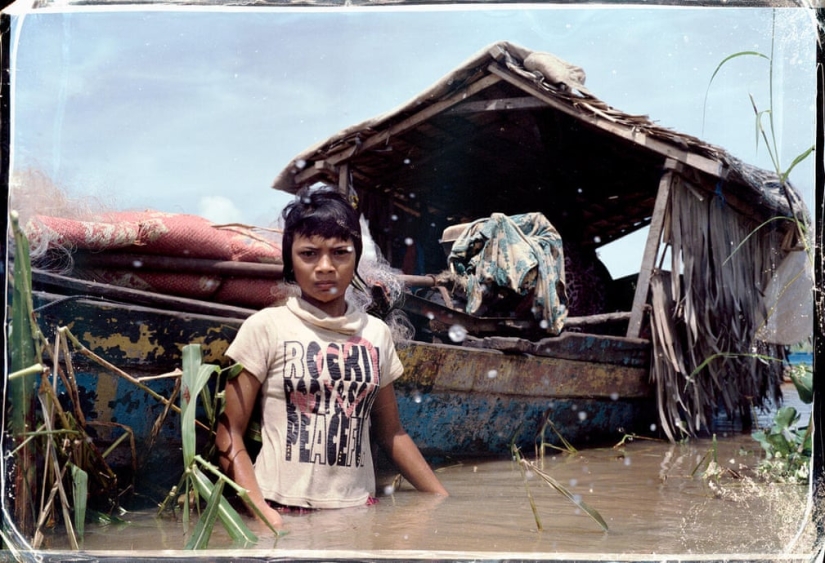 6. Chenla lives on the lake Tonlesap with her parents and three brothers and sisters. The whole family lives in one small boat, although they have no money at home. Chenla says that it is difficult to live a big family in such a small place, where there is a roof made of palm leaves, protecting them from the sun. They have a small plastic tent when it rains, but it does not stop the flow of water. The family earns about 3.50 pounds a day for the sale of caught fish, which covers only rice and gasoline for boats.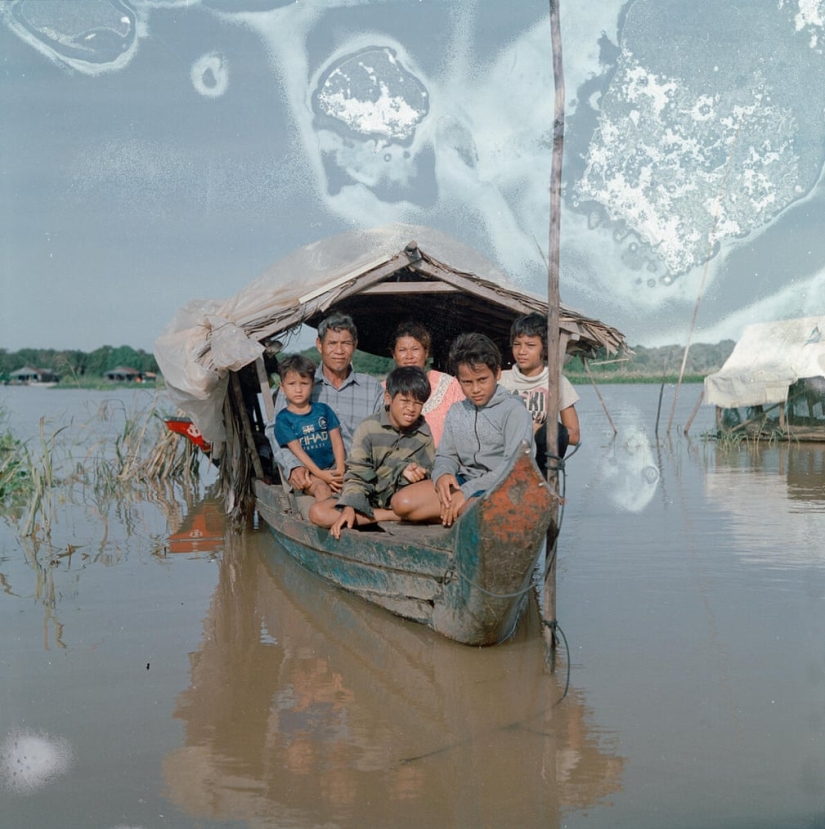 7. During the storm they can not catch fish, and therefore do not earn anything. The 66-year-old father Chenly, Sambat, has been living on the lake since 1979 and noticed a lot of changes - a hot sun, a change in the mode of rain, and illegal fishing, which, in his opinion, affected the number of fish. Sambat says that people have created a lot of problems due to excessive fishing, cutting forests, and destroying lake resources. He went to the lake and caught a fish weighing from 3 to 5 kg. Now everything has changed, and the fish has become less, and he is trying his best to feed his family.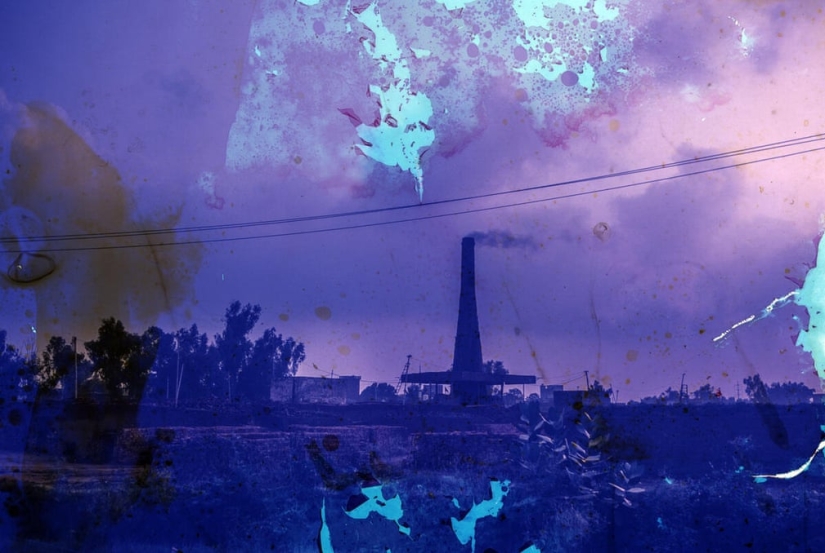 8. Pollution and climate change pose a serious threat to the health and well-being of millions of people in Pakistan. The pollution of urban air in the country is one of the most serious in the world. People burn a huge amount of solid waste, including plastic and rubber, at the corners of the street, emitting toxic gases. The Save the Children organization has created 29 eco-clubs in schools all over Pakistan, where students can learn about environmentally safe methods, such as reducing the use of plastics, proper disposal, and planting of trees.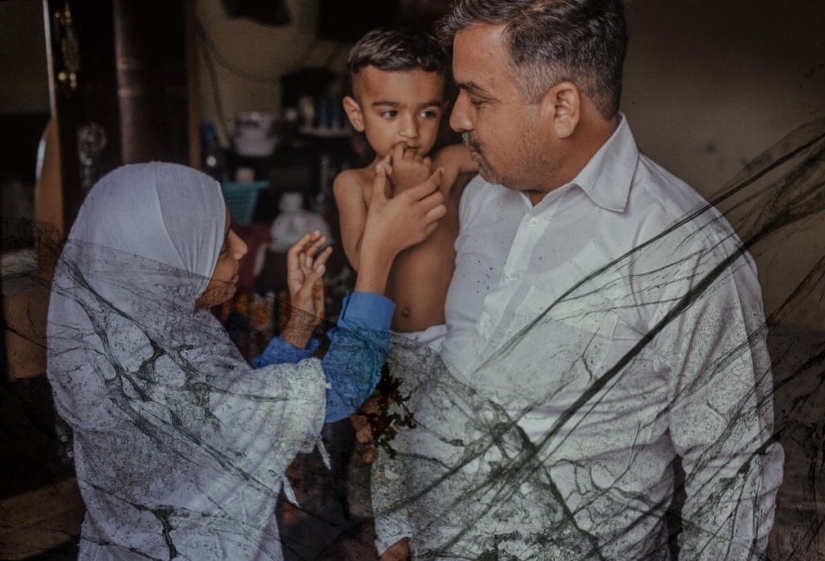 9. 12-year-old Zahra is worried about the quality of air in her hometown of Lahore. "It affects my family, because of the pollution we can get sick in our homes." She goes to the "Save the Children" eco-club at her school, where they study ecologically clean methods and disseminate information on climate change. "There is a lot of pollution. People are burning garbage on the street. I tell my parents and friends that we do not have to do this… We do not have to burn garbage, we have to plant trees, we have to maintain cleanliness, it is important to change the climate.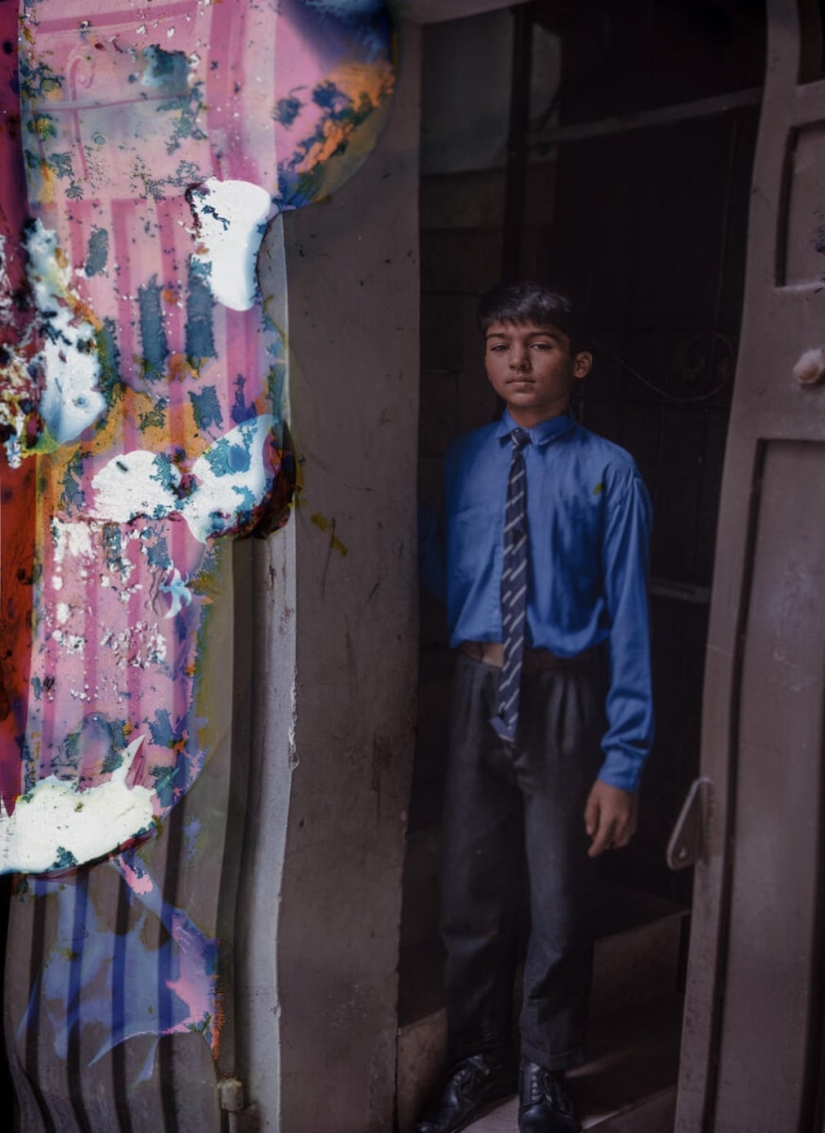 10. 13-year-old Abdullah loves cricket and teaches at school, where his favorite subject is English. He is also unequal to the environment. "I try as much as I can to help plant, so I think this is our responsibility. I know that it is important for us to act. We are told that pollution causes a lot of problems, and garbage is a huge problem. Contamination everywhere. When we plant a lot of trees and do not pollute the environment, our environment will be better. "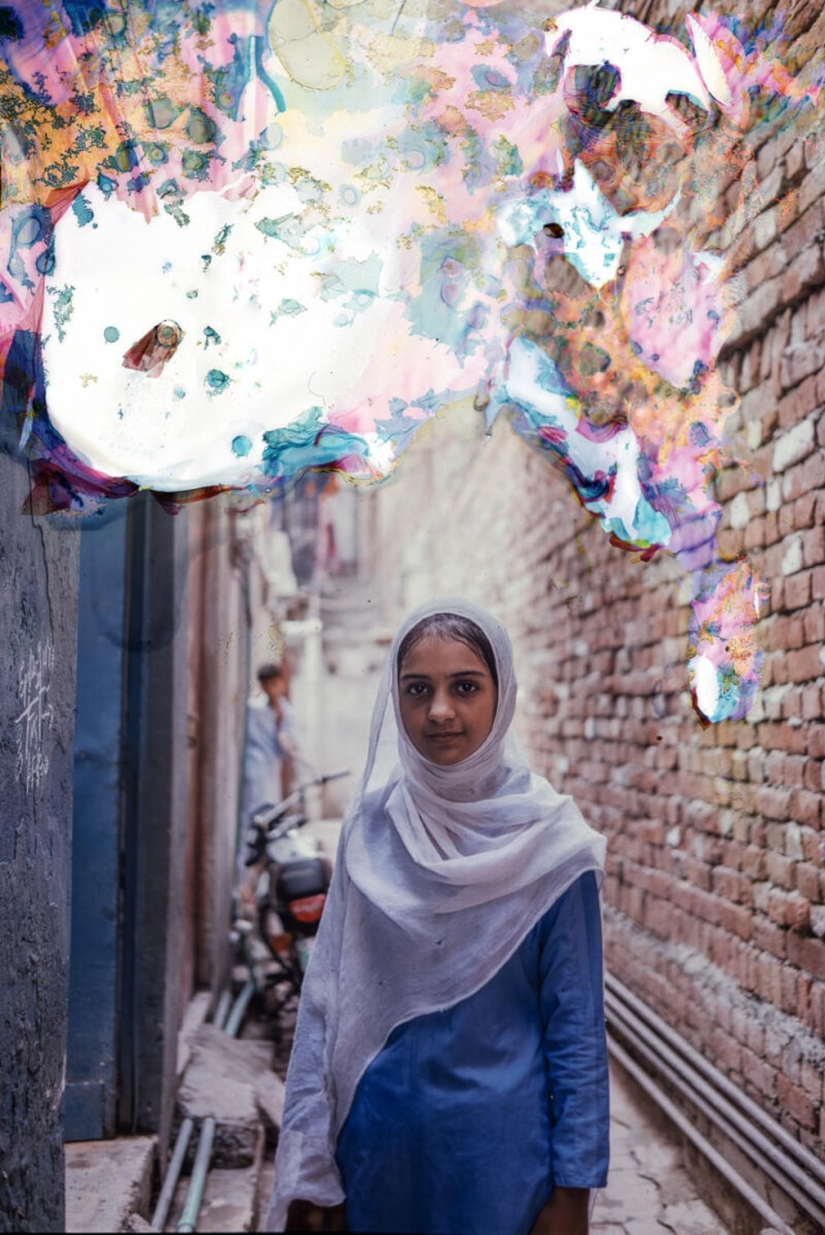 11. Mariam lives with her parents, brother, and sister in Lahore. Her mother is concerned about the impact of environmental pollution and poverty on her children. The stigma is "harmful to health, and yes, it affects the health of our children, so they can get sick." Mariam goes to an eco-club at her school. "We will plant as many trees as we can. We will not burn garbage, we will dispose of it properly. We also advise others not to burn garbage. "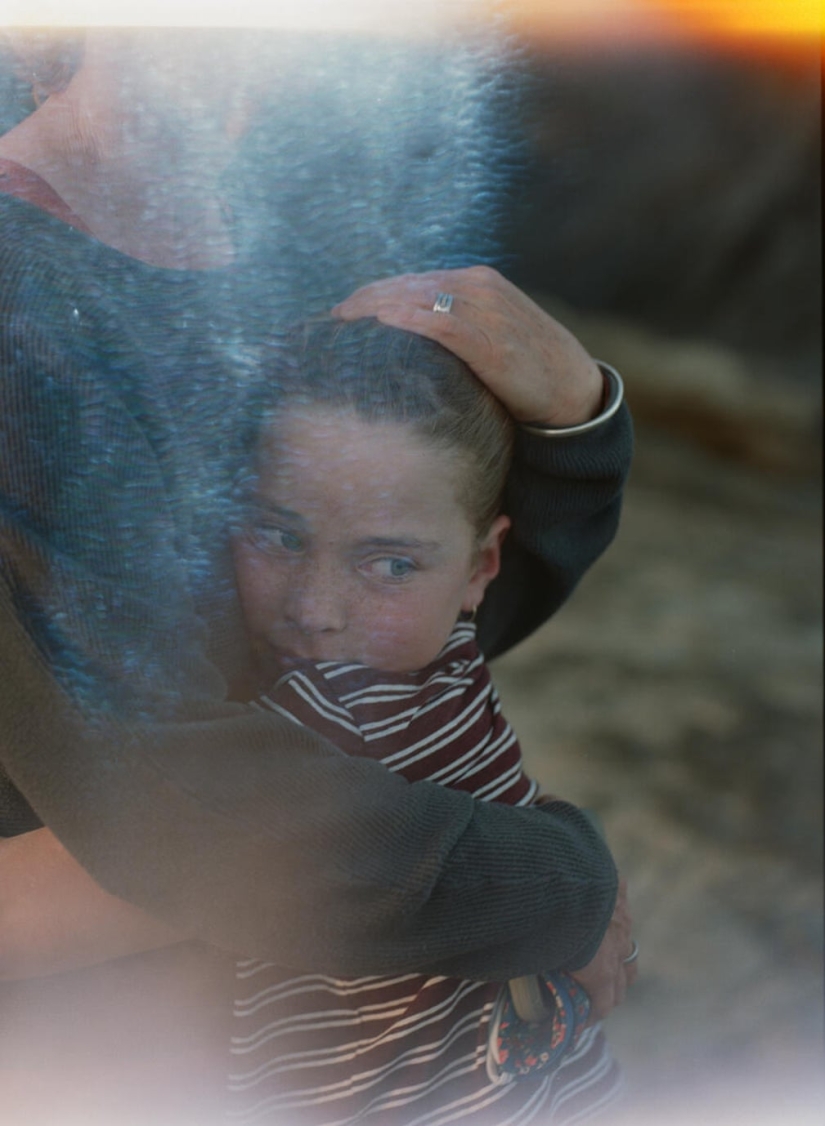 12. Margie, her husband Gary, and their four children, Finn, Oscar, Harry, and Romi, moved to Batman Bay, Australia, in 2016. During their first month, there was a season of rain and constant rain. Then, in October, forest fires started. Once the family was informed about the fire in this area, and they were evacuated to the local beach together with thousands of others. Children will remember, as they saw, how the sky became orange. 11-year-old Harry remembers how he cried when he saw the approaching fire. "I remember as the smoke blew through the metal. We saw how the burned leaves fell to the ground. "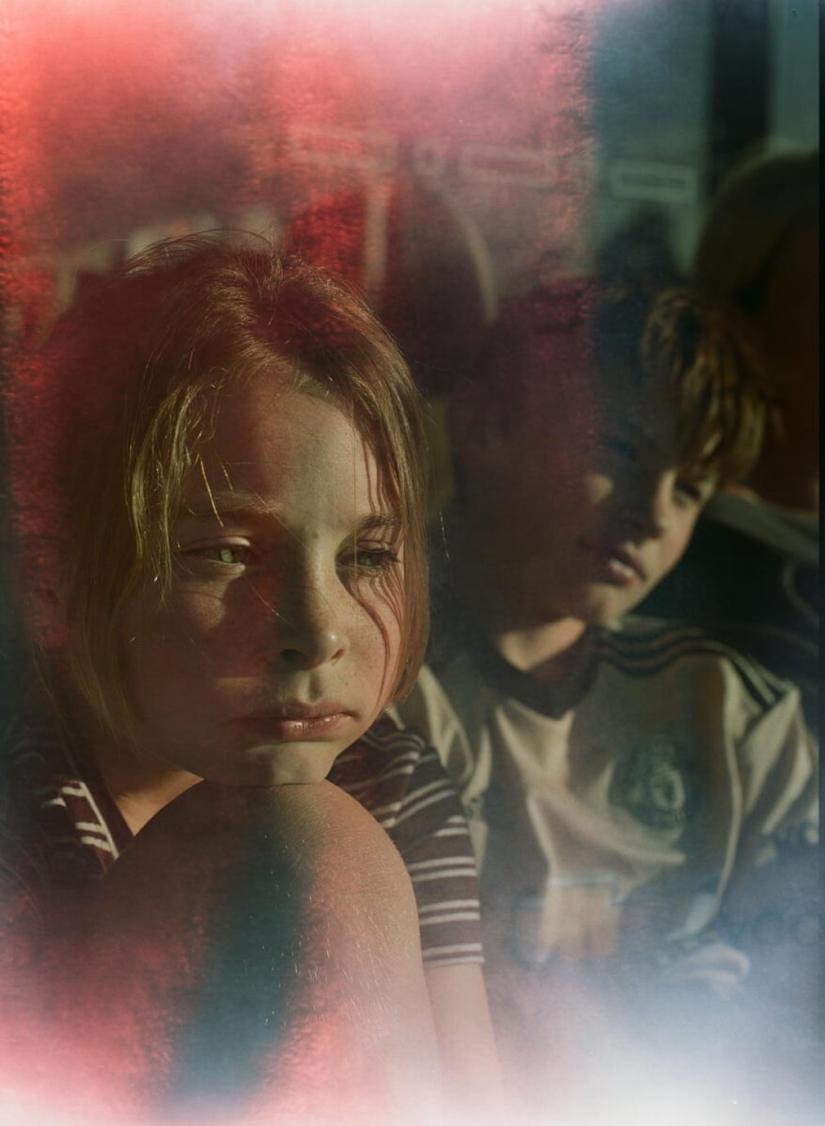 13. Ottuda family drove straight through the forest fire to get to the evacuation center. When they were finally able to return home, their house was miraculously saved. But wildlife did not exist, and constant fires broke out. Romi says: "There was such a feeling that you touched the back of the neck when only the sun came out. I am very worried that if there will be more fires? What if our house burns? Margie says, "We hope we can do more and take care of the planet, for example, by reducing the number of departures and better affecting the environment."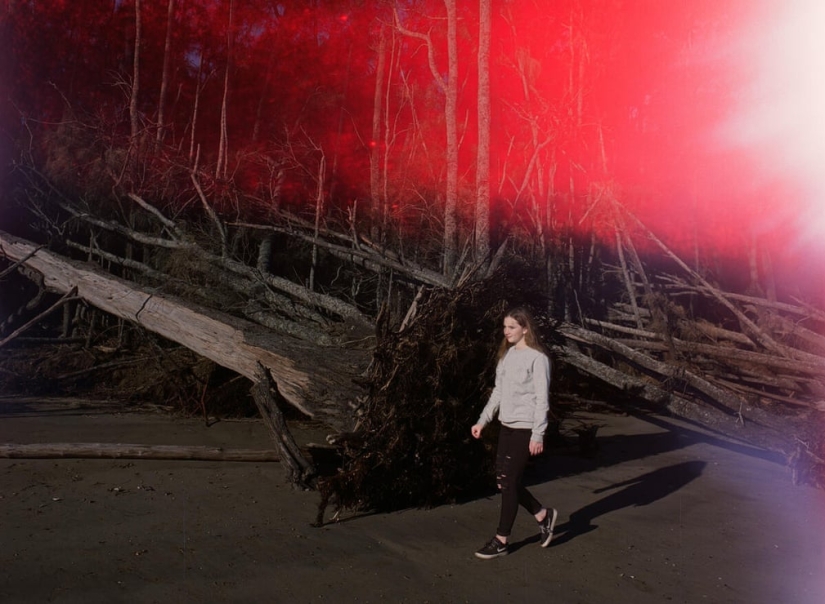 14. Jim lived in Batman Bay for 25 years, and his daughter Reden grew up there. In November 2019, their lives changed forever, when in this area were destroyed one of the largest forest fires in memory of the living. Like many others, Jim was not ready for the fire and evacuation, he did not have time to collect things when the fire approached. At 6:30 Jim received a text message with a warning about the fire, and by 11:15 everything was destroyed by fire. Jim tried to simmer the fire for 25 minutes, but the pressure of the water was not enough and the fire was not. He remained helpless and was forced to watch as his house burned to the ground.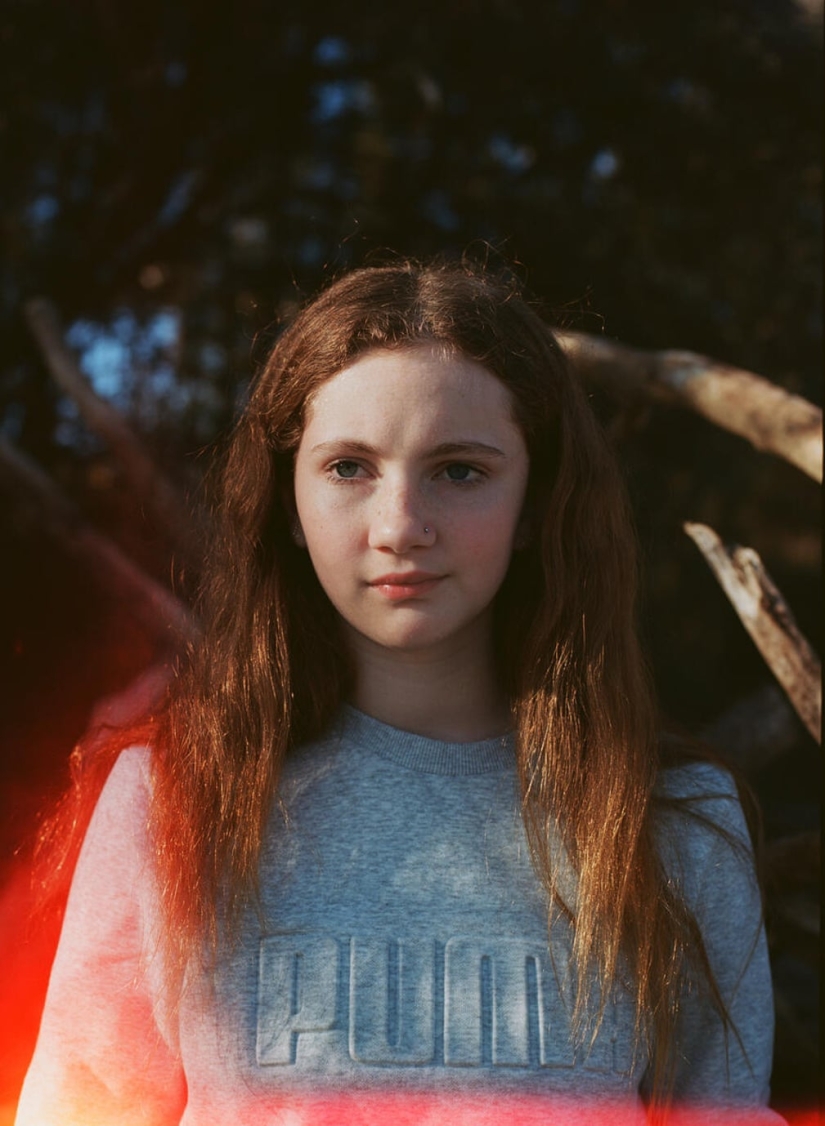 15. Reden describes the fire as a "burning monster", which was crushed on it: because of its size, it could be seen for many kilometers around. She struggled with the fact that her childhood home was gone, often experiencing experiences through triggers, such as losing her favorite plush bear, which was lost in the fire. In two weeks she went to see the remnants of their house and says that she had just done it. Although Jim remembers the forest fires in the past, he says that the temperature rises, and he sees no more threats, which help to get rid of the strong heat.
Keywords: Children | Climatic crisis | Climate | World | Travel | Lives | Photographers | Kids | Stories | Lifestyle | Society