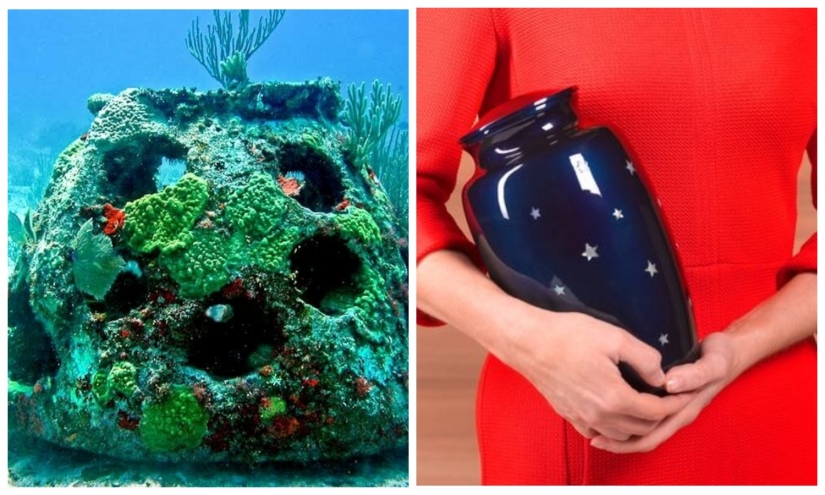 Everyone can become a part of nature after death, thanks to the unusual service of the American funeral bureau. The company offers to bury urns with ashes in the ocean, creating coral reefs from them. The company "Eternal Reef" began to carry out the burial of vessels with remains on the bottom in the late 90s. The Great Reef off the east coast of the United States already consists of 2,000 funerary vases.
The bodies of the deceased can become part of new coral reefs as part of the provision of "green" funeral services. The "memorial ball", which will cost about the same amount as a normal burial, is designed to bury the ashes at the bottom of the ocean.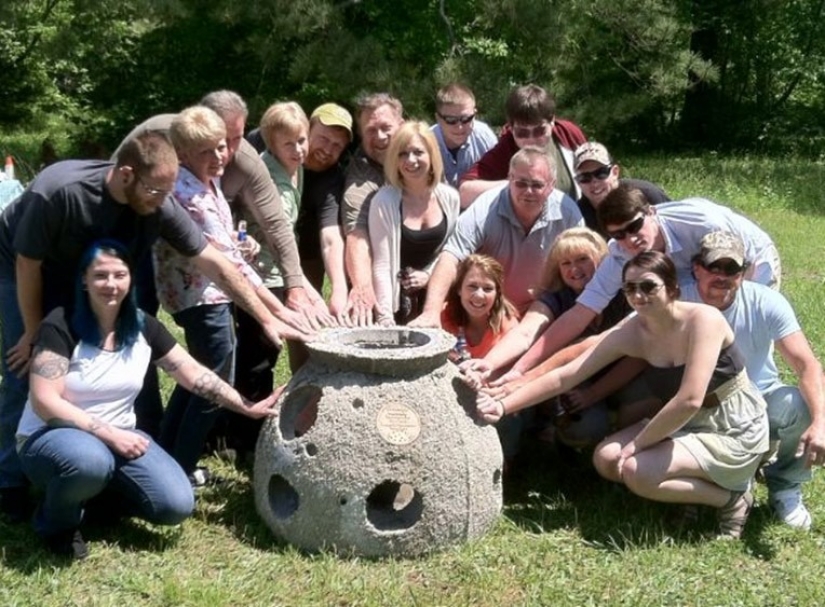 To create reefs where marine animals can live, cremated human remains are mixed with concrete and flooded. Thus, new ecosystems are emerging. Before you lower the urns with the ashes to the bottom, they offer to place nameplates, palm prints, warm words from loved ones, and put the personal belongings of the deceased inside.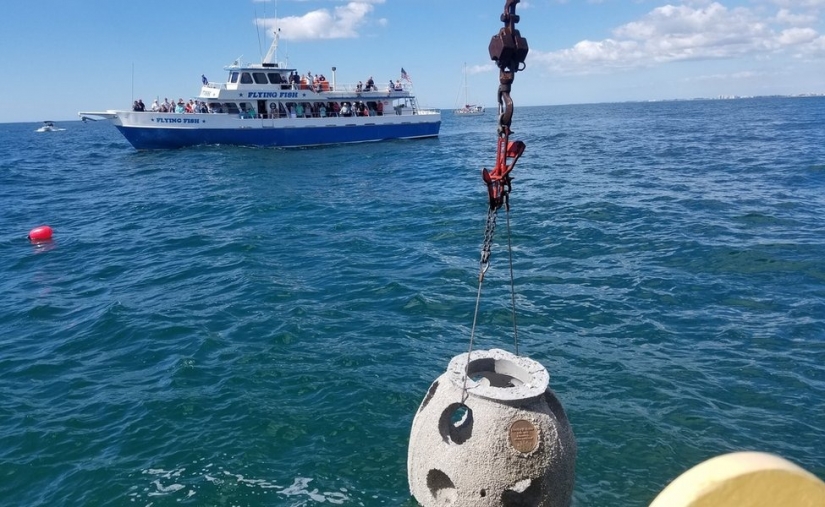 The funeral service " Eternal Reefs "has been cooperating with the eco-company"Reef Innovations" since 1998. Since the start of the project, more than 2,000 vessels of ashes have been submerged in the ocean off the south coast of the United States. Since the late 90s, about 750,000 urns with human remains have been sunk to the bottom of the ocean in 70 countries around the world. They became the basis for the growth of coral reefs. Funerary vases are thought to reduce damage from storms and hurricanes off the coast. The materials from which the urns are made are safe for the inhabitants of the deep sea. Shellfish and corals can live on them.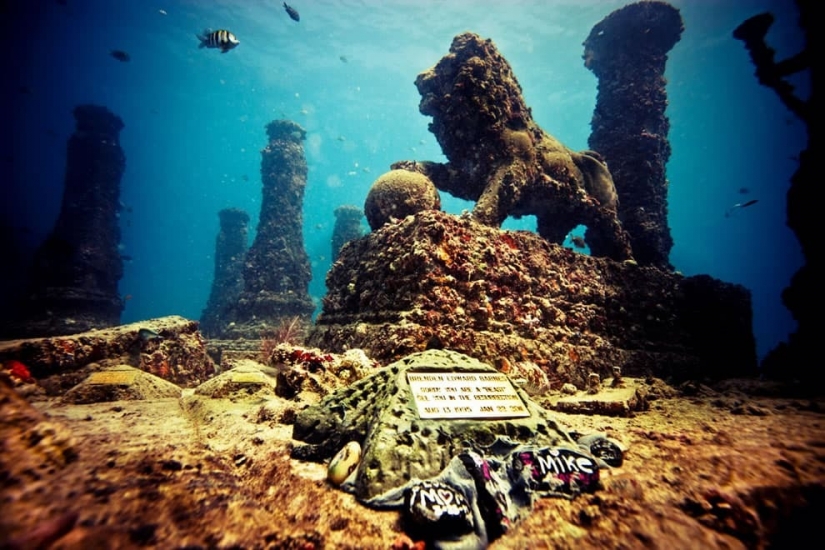 Underwater burial services in the United States are not provided by the only company. The firm "Neptune Memorial Reef" from Florida created a reef from the cremated remains of about a thousand deceased people. Unlike the previous company, this funeral service does not use urns, but mixes the ashes with cement and makes various statues out of it.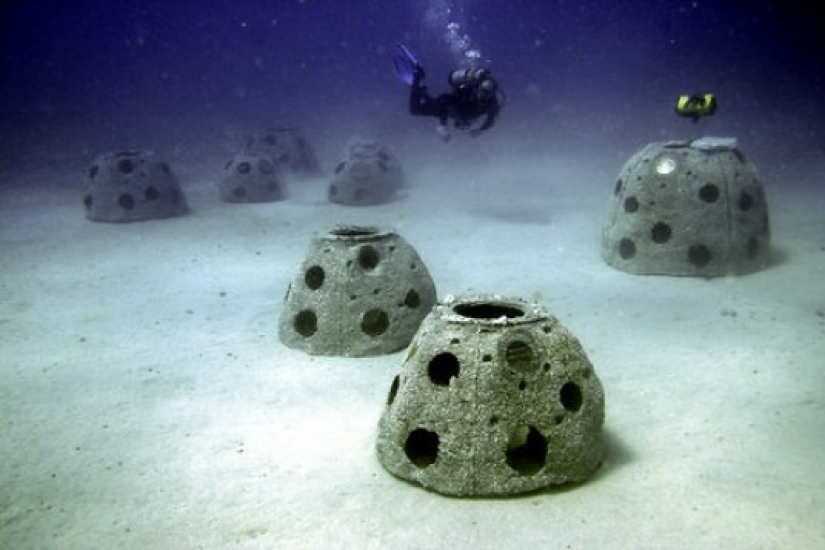 The Neptune Reef has become a real tourist attraction. About two thousand divers dive in the area every month to see the unusual burial site with their own eyes.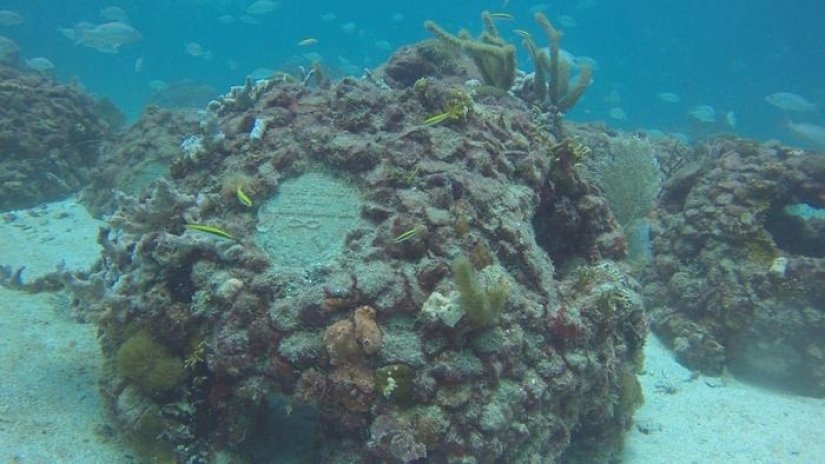 Coral reefs are one of the most diverse ecosystems on the planet. They concentrate about 25% of all marine life and are home to more than four thousand species of fish. However, 75% of the reefs are threatened with extinction due to climate change, overfishing, active coastal development, and air pollution.
The memory of the departed loved ones always lives in our hearts, but some try to display it in material objects. A resident of Scotland shared in social networks a video of a pyramid made from the ashes of her late grandmother.
Keywords: Death | Sea | Nature | Ecology | North america | Water | Ocean | Coral | Company | Society | Burial | Reefs | Bottom | Ashes | Funeral services | Eco | Firm | Remains | Urns