Chinese doctors have experienced the unexpected consequences of the coronavirus. Doctors Yi Fan and Hu Weifang, who caught CoVid-19 during the epidemic, struggled with the disease for a long time. After treatment, their skin darkened. According to doctors, these are the consequences of hormone therapy and severe liver damage during the disease.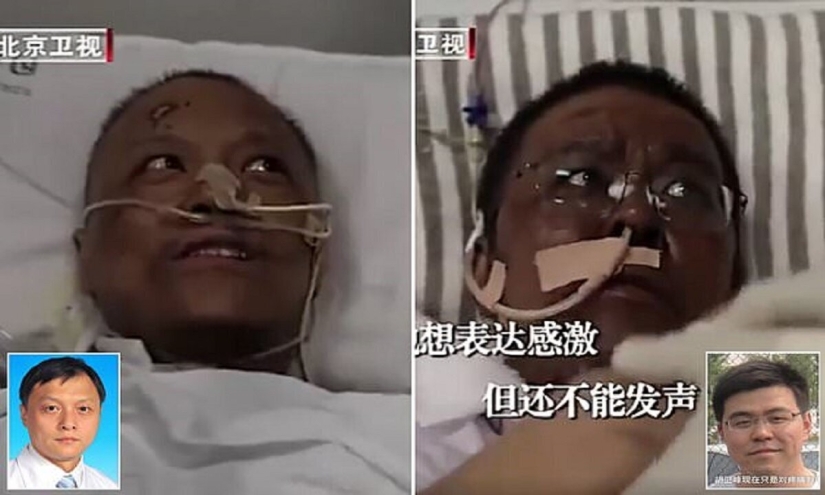 Two doctors of the Central Hospital in Wuhan, who contracted coronavirus during the epidemic and were on the verge of life and death, changed their skin color after being cured. It is reported that 42-year-old doctors Yi Fan and Hu Weifeng fell ill with coronavirus in January while working in a hospital with infected people.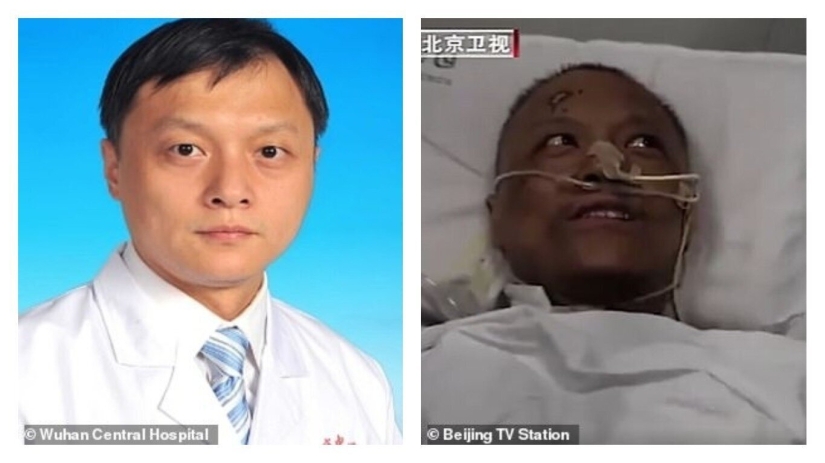 Their colleagues explain that the skin color changed due to hormonal imbalance after their liver was seriously affected by the virus.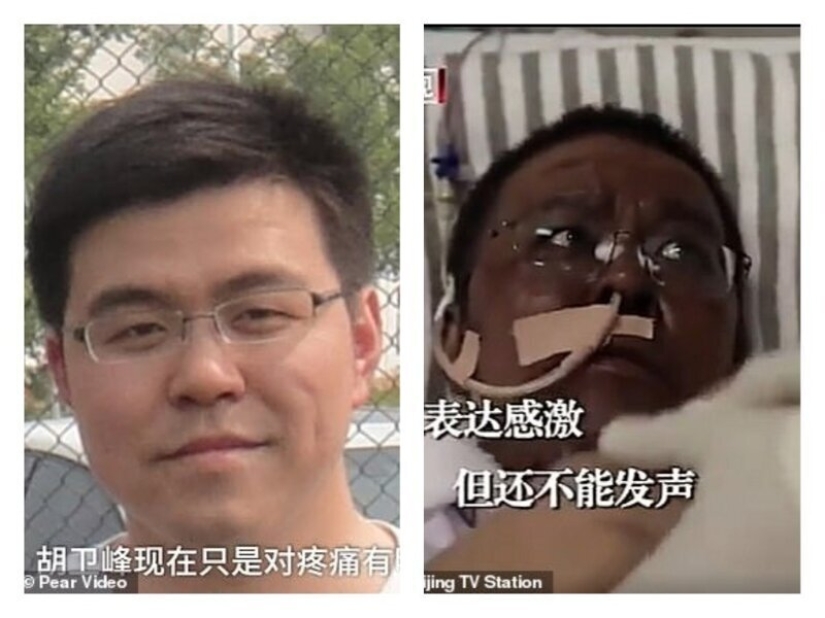 Both Fan and Hu Weifeng worked together with Li Wenliang, who was the first to sound the alarm about the coronavirus and died of this disease on February 7. Two doctors were diagnosed on January 18. At first they were hospitalized in the pulmonological hospital in Wuhan, after which they were transferred to the Tongji Hospital.
Dr. Yi, a cardiologist, went on the mend after being on an ECMO breathing apparatus for 39 days. This week, Dr. Yi told Chinese TV journalists that he feels satisfactory, although he still has difficulty walking on his own. The doctor admitted that the disease had exhausted him greatly. According to him, colleagues not only treated him, but also helped him cope with fear.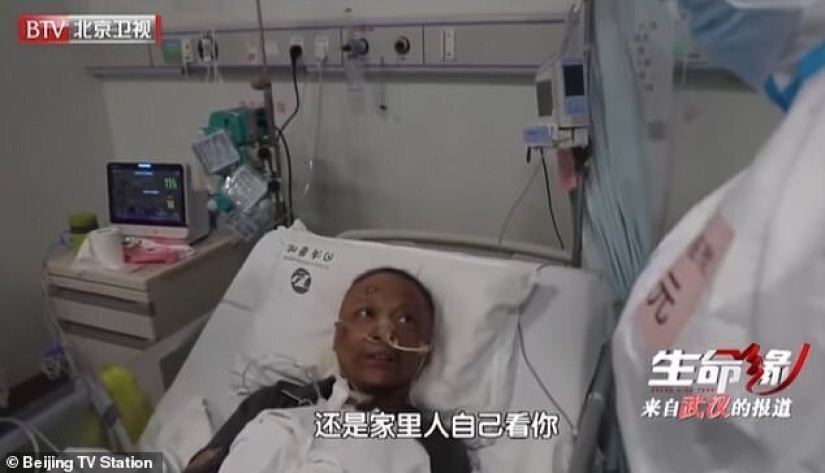 Dr. Zhang Qingyan from Tongji Hospital, who treated both doctors, said he felt obliged to save colleagues.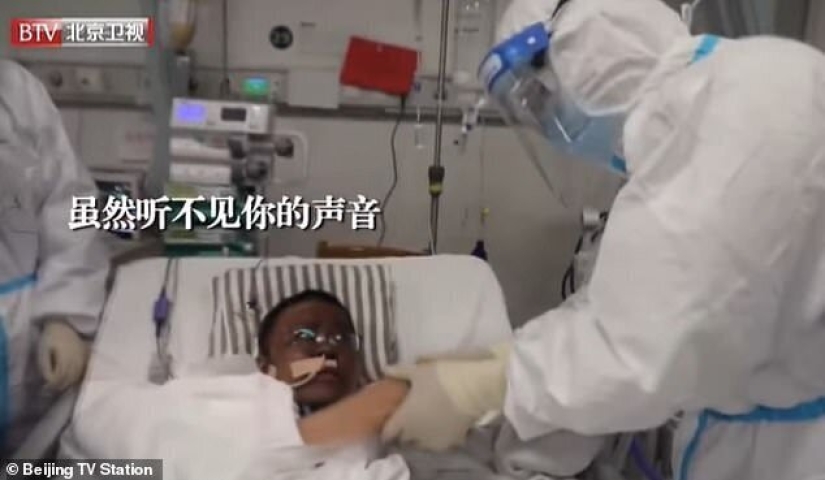 Both doctors are in separate wards. Dr. Hu is still too weak to talk, but according to his colleagues, he is also recovering. Dr. Hu's condition was more serious.
The urologist did not get out of bed for 99 days, was on the ECMO machine for almost two months, and his attending physician, Dr. Li Shushen, he feared not only for the physical, but also for the mental health of his colleague. It was only the other day that he was able to say the first words after his illness.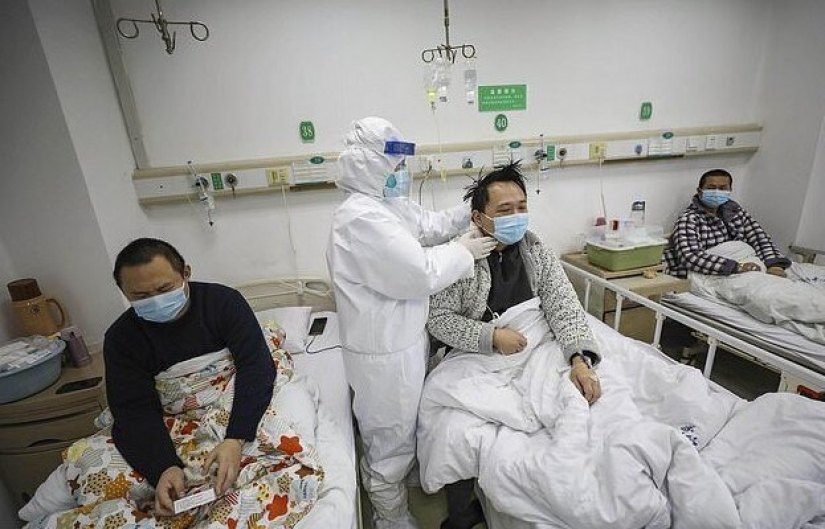 Today, Doctors Yi and Hu are in separate wards and continue to receive the necessary treatment. According to their colleagues, the change in the color of their skin is associated with drugs that they were given in the early stages of the disease, and which changed the hormonal background of patients and damaged the liver. The Chinese doctors did not report the name of the drugs.
However, according to Chinese doctors, the former color of their skin will return to normal as liver functions recover.
Keywords: Doctors | Chinese | Coronavirus | Treatment