Everyone knows actor, stuntman and producer Jackie Chan. Many people grew up watching the films of this clever charismatic guy and even wanted to be like him. But tell me honestly, have you ever thought about whether the idol of millions has a wife and why Mr. Chan himself prefers not to expand on this topic?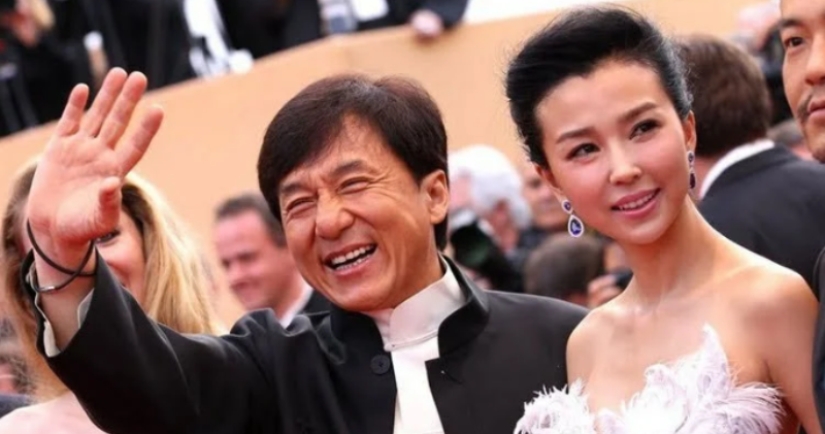 Scandals related to Jackie Chan's children have repeatedly surfaced in the press. First, his son got into a bad story with drugs, and then his daughter made a cuming out and left home to a friend. If there are children, then there was a wife, and maybe not one. So it is, only legitimate, the only one with whom the actor has lived for 40 years. She always remained in the shadow of her star husband, who, as it turned out, is far from a gift.
The wife of the action hero is called Lin Fengjiao. They met in 1982, when Jackie was already a famous actor. Lin went to visit a friend, the editor of a popular publication, and she had a meeting with a young star that day. They say that Chan fell in love with a girl at first sight, and after a little conversation he realized that this was his fate.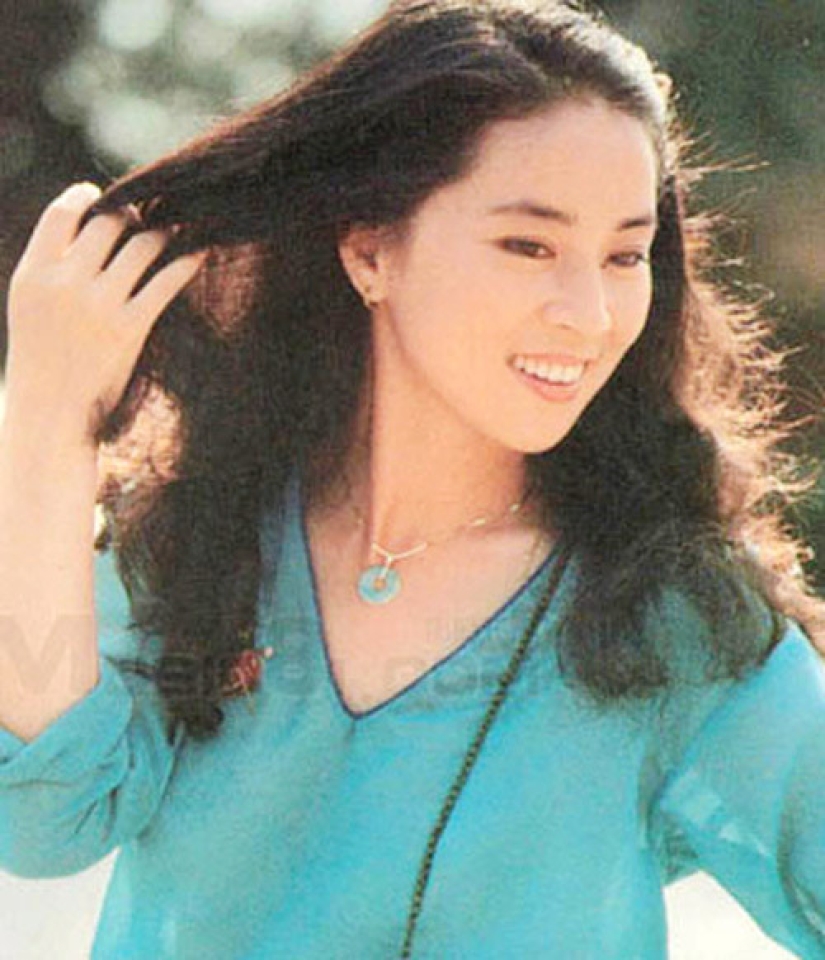 In 1983, a modest and secret wedding took place. Jackie Chan didn't want his female fans to know that he was married, as it would damage his image. Lin didn't care — she was so in love that she agreed to a secret wedding without hesitation. In 1984, the couple had a son, Chan Jioming, who later took the name Jaycee Chan.
Despite the birth of a child, the actor continued to carefully hide his marital status from everyone and remained a promising groom for all fans. Jackie did not avoid women — he was often seen with different beauties, but in fact his heart belonged only to his wife.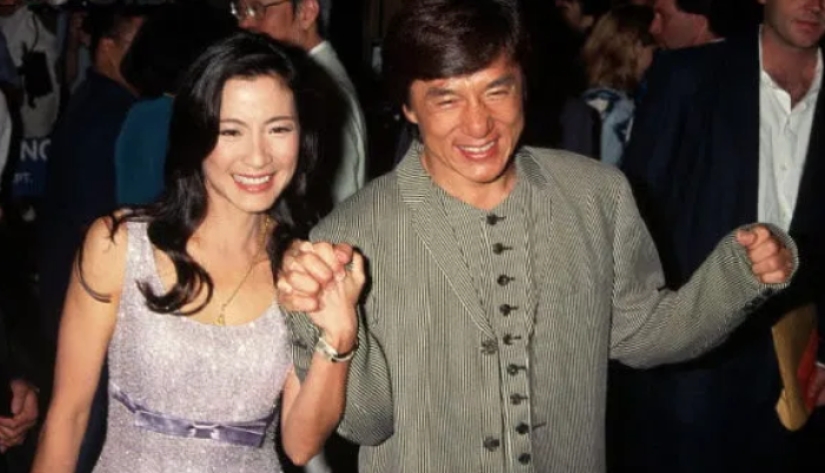 But love is love, and in 1999 the truth still surfaced - Jackie Chan had a brief affair with actress Elaine Wu Qili, who gave birth to a daughter Etta Wu Zholin from her lover during the filming of the film "Magnificent". The unsightly story flew around the tabloids and although the actor categorically denied this connection, Lin did not believe him.
Etta Wu Zholin and Elaine Wu Qili
Yes, the wife forgave the betrayal, but demanded that the husband be honest with everyone and admit his paternity. Jackie Chan did so, but refused to talk to reporters about the child flatly. Soon the family began to quarrel over money - the actor decided to give an impressive amount to charity, which his son opposed.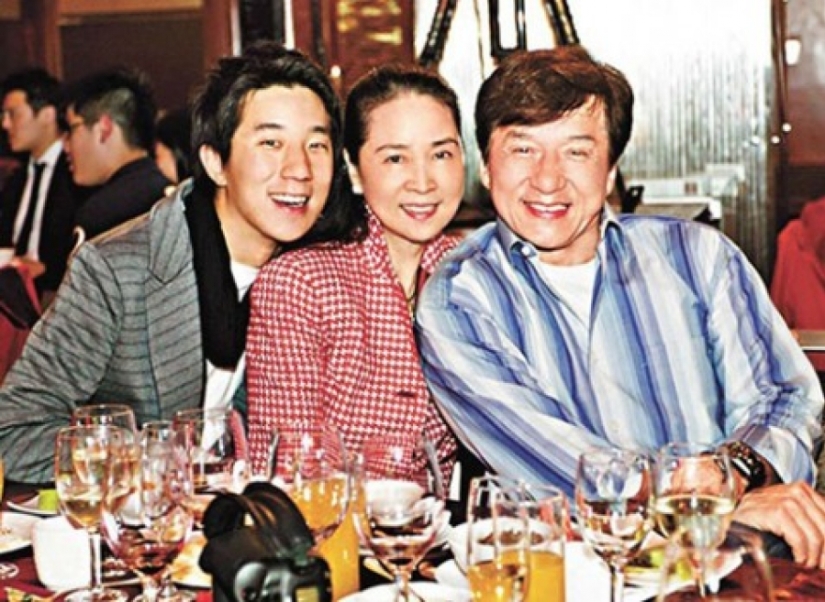 A little later, the young man was detained by the police for possession of prohibited substances and his father refused to help him. In an interview with the press, Jackie Chan said that Jaycee knew what he was getting into and it would be a good lesson for him. Fortunately, this incident did not quarrel father and son and they still found a common language. The relationship with Lin Fengjiao has also not deteriorated and the couple still lives soul to soul.
Keywords: Actor | Action movie | Marriage | Jackie chan | Wife | Family | Son