There are many amazing things in the world. There are cat people, there are dog people, and there are bear people, and we are not talking about safe crackers. Panteleenko's family has been raising a real brown bear named Stepan for more than 20 years: when his mother died, the hunters took the bear cub with them. Clubfoot is now 23 years old, he eats 25 kilograms of fish, vegetables and eggs for lunch and, grown by people, is quite harmless to humans.
This time, photographer Olga Barantseva captured Stepan and the Panteleenko family in her photographs. Her photo project is part of an anti—hunting campaign.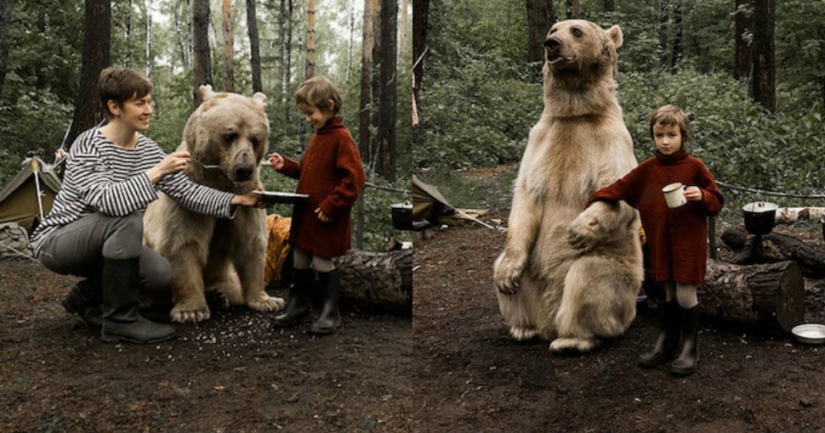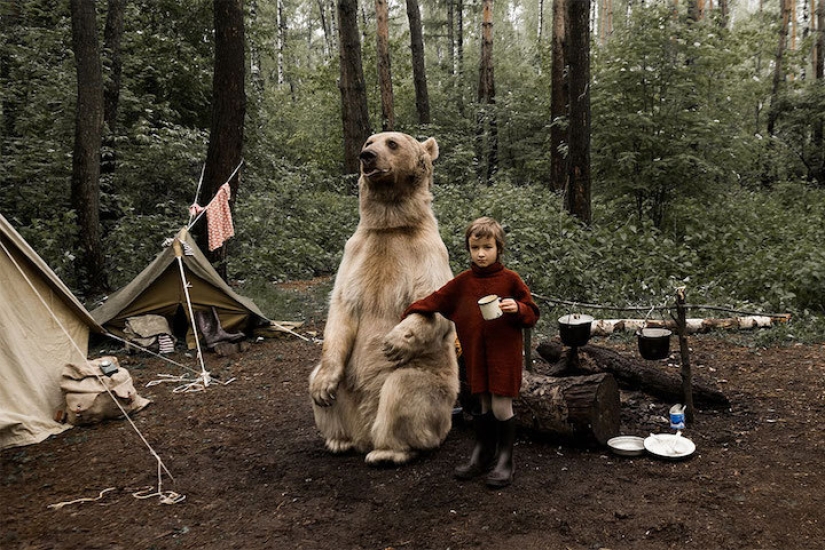 These pictures show us the amazing harmony that can exist in the relationship between the two species.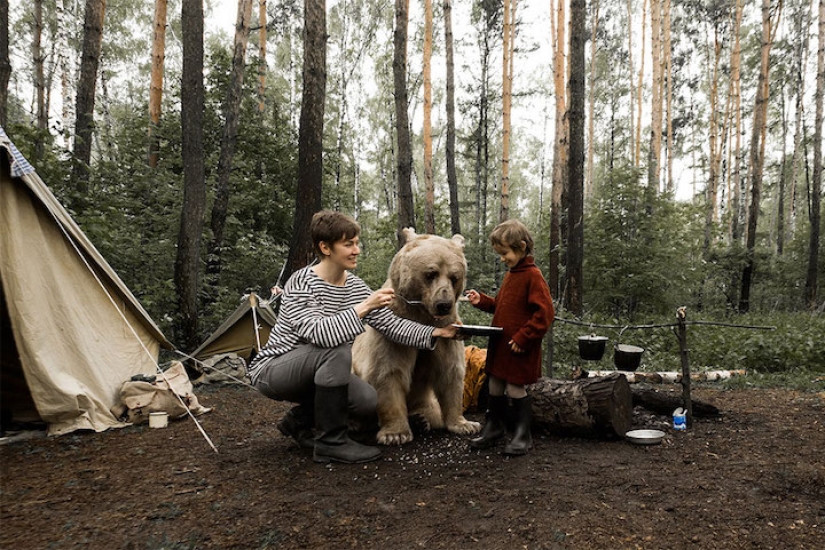 Fascinating and surreal pictures tell about the good side of the animal, which is usually perceived exclusively as a formidable predator.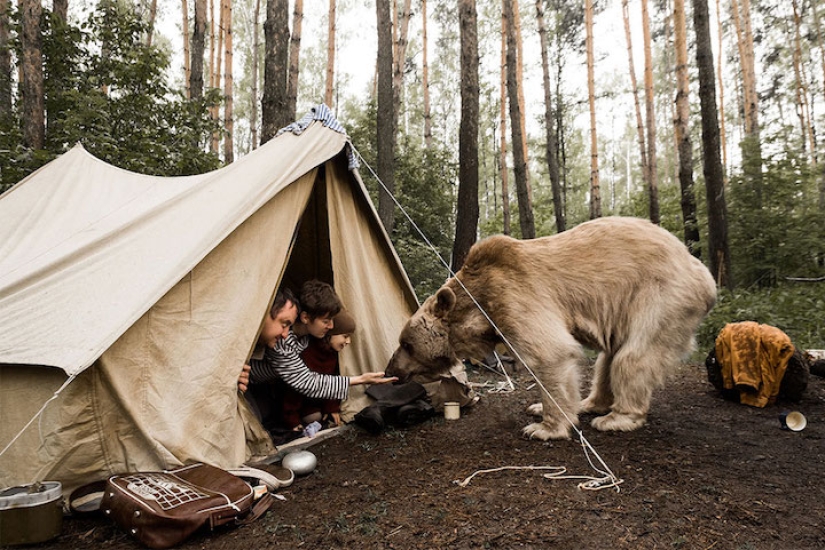 There is something amazing in the way in Olga Barantseva's photographs this majestic beast seems to welcome the family into its home.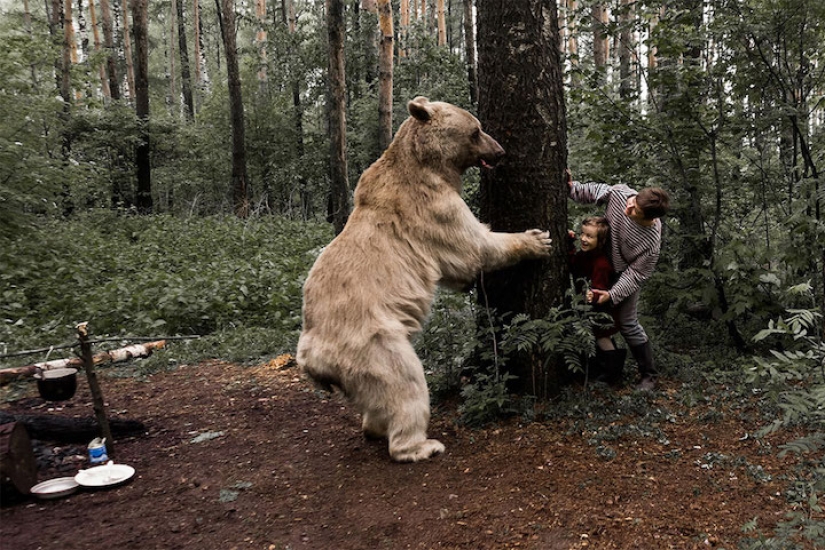 Keywords: Pets | Training | Forest | Bear | Hunting | Taiga | Photographer