Every actress, model and common person has their own tricks that allow them to look good in photos. There are many tricks that often contribute to a good shot.
We've discovered some celebrity posing techniques that can be easily used by ordinary people.
12 PHOTOS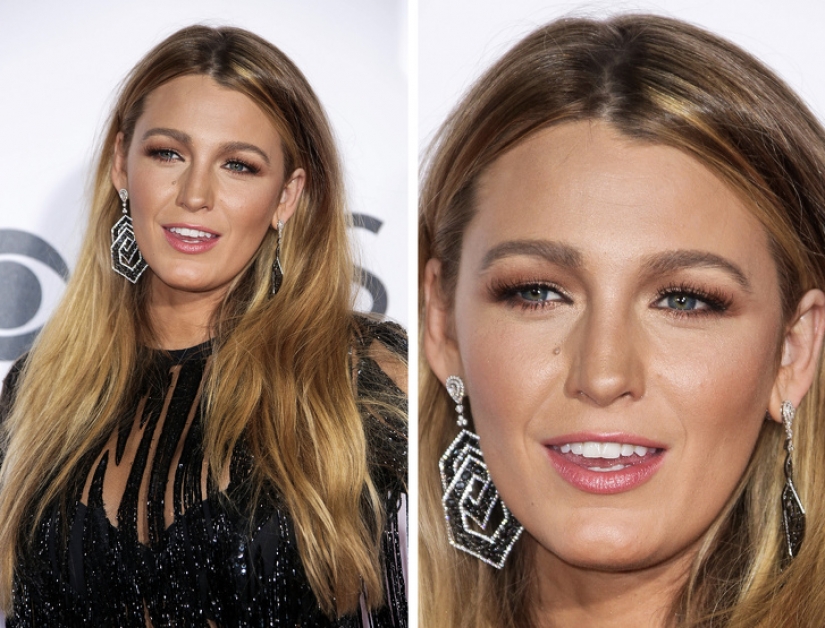 1. Blake Lively raises her tongue to the sky so that she does not have a double chin.
To avoid worrying about a double chin, Blake uses this simple trick. This causes the muscles in the neck to contract involuntarily and the jawline becomes clearer.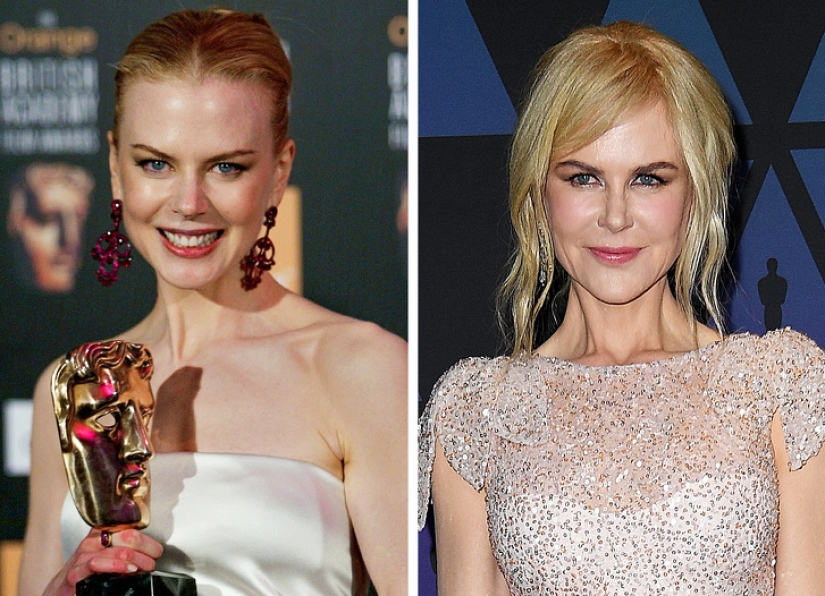 2. Nicole Kidman strains her neck to make her face look better.
The proud pose of this actress is another way to outline the jawline. Nicole lowers her shoulders and lifts her head, straining her neck. This trick removes any possible skin imperfections.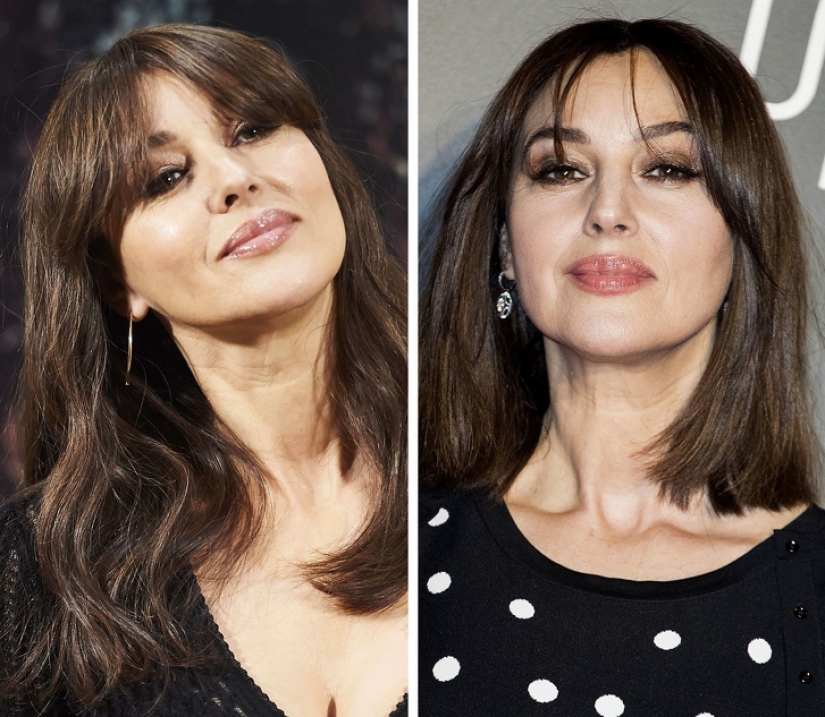 3. Monica Bellucci looks up.
The Italian actress uses this widespread trick when posing for photographs - she lifts her head and stretches her neck, thus narrowing the area around her face. To make the pose look more natural, Monica tilts slightly to the side. You have to be careful with this trick - you may end up looking arrogant.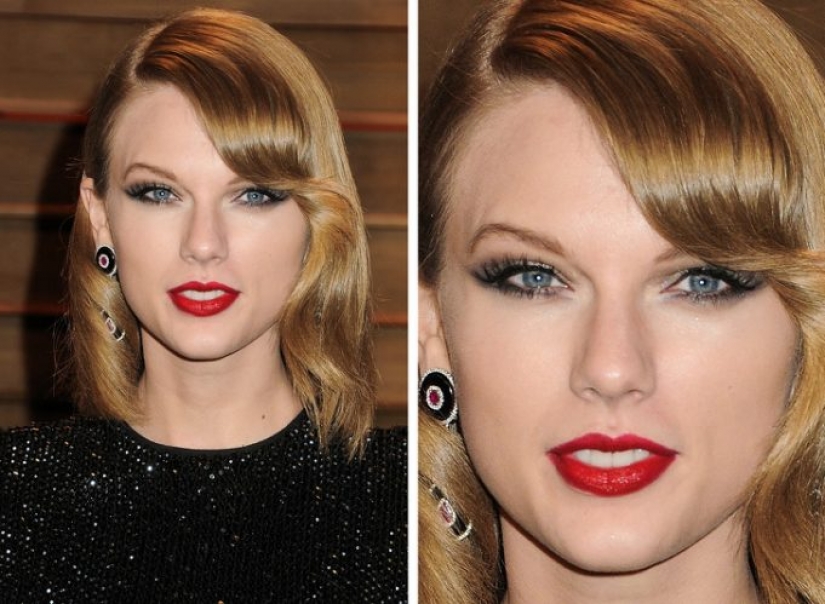 4. Taylor Swift bites her cheeks a little to improve her cheekbones.
The American singer has a special bite that she uses wisely. While posing for photographs, she often reveals her teeth while biting her cheeks slightly at the same time. This helps her improve her cheekbones. This trick can be understood by the characteristic folds around the chin.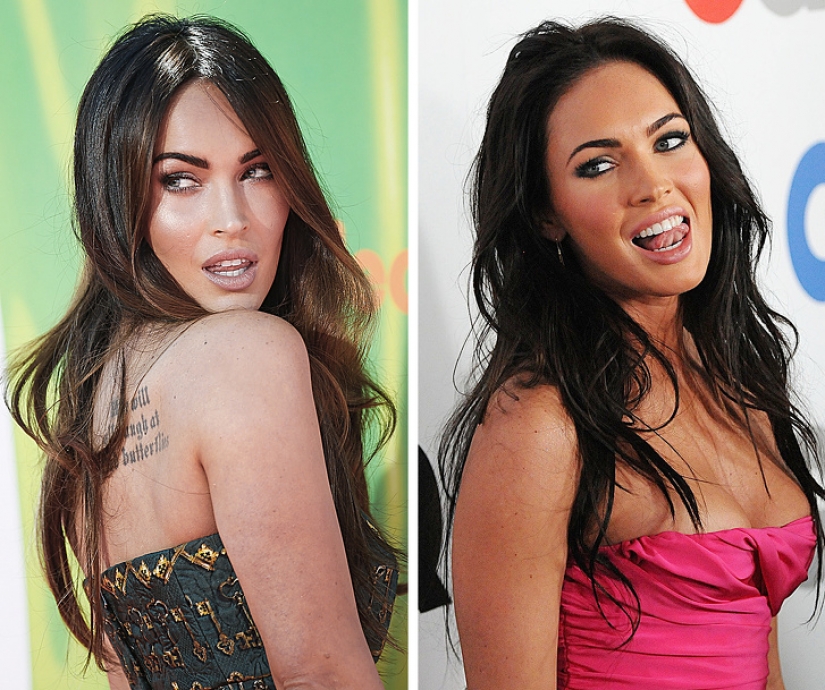 5. Megan Fox shows her tongue to look sexy.
The signature facial expression of this American actress is a slightly open mouth and a slightly protruding tongue. Meghan boosts her sexuality with this simple trick. Although the actress looks a little weird at times, it doesn't affect her charisma or attractiveness.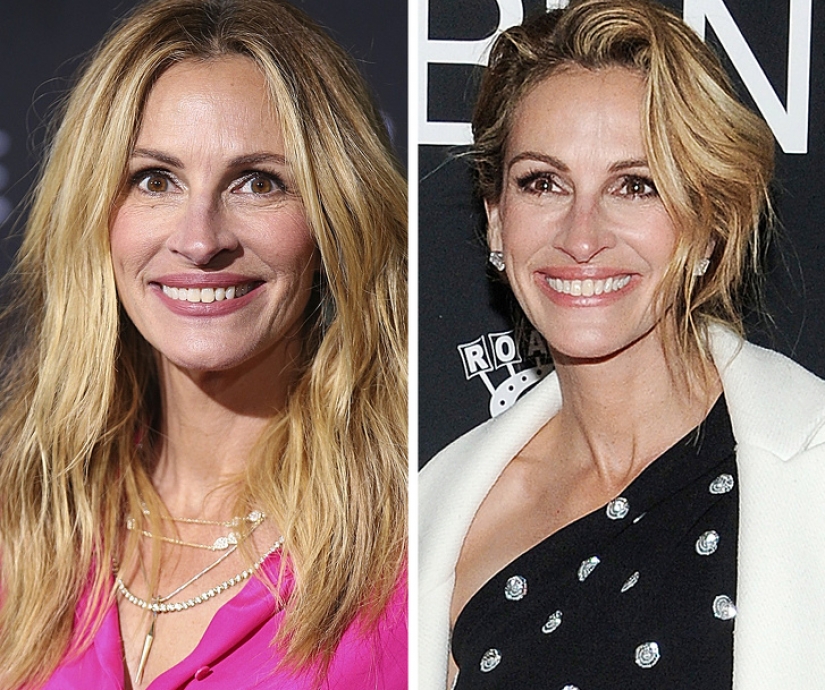 6. Julia Roberts opens her eyes wide.
This actress's famous Hollywood smile hides a little cunning. When Julia smiles broadly, she doesn't squint, but looks up. This prevents the appearance of fine wrinkles around the eyes, and the appearance itself remains open and a little naive.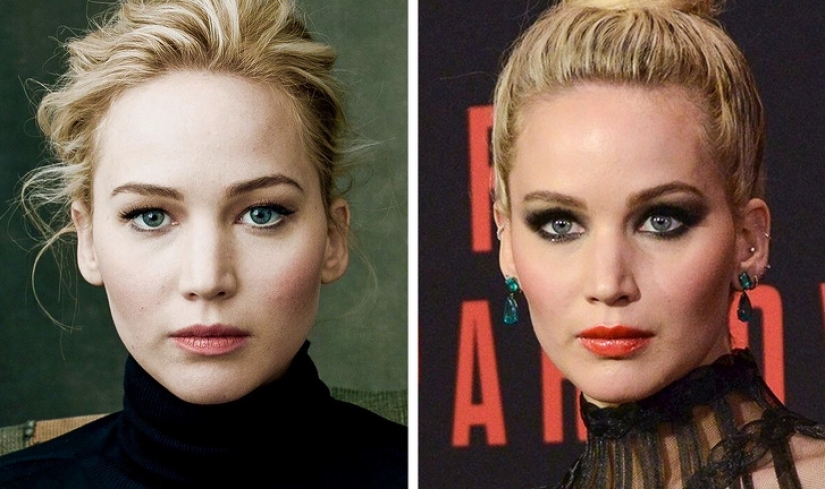 7. Jennifer Lawrence raises her eyebrows and does not focus her eyes.
The signature facial expression of the actress is a slightly raised forehead and an unfocused gaze. To get this effect, Jennifer looks in the direction of the camera, but at the same time, she does not focus her eyes, getting the effect of looking inward. This helps her create a mysterious, wistful look.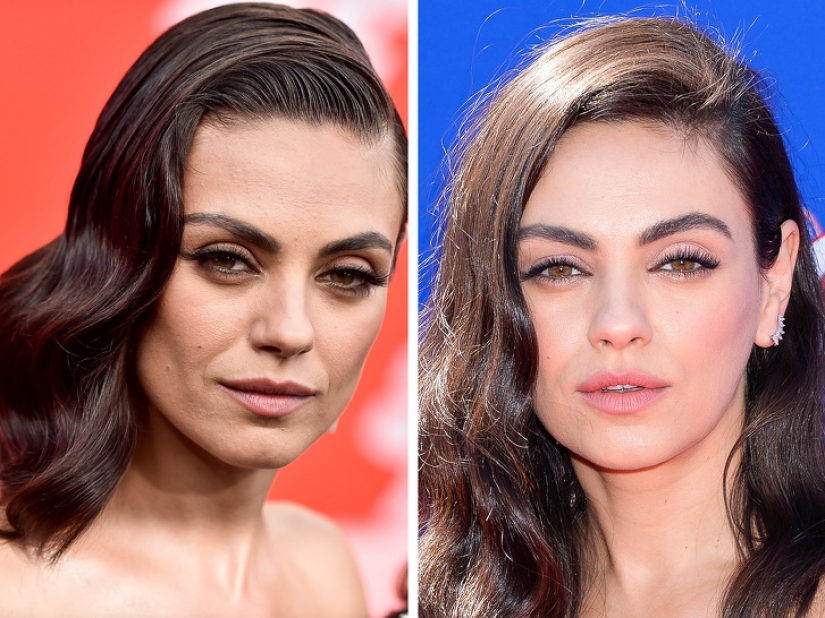 8. Mila Kunis lowers her upper eyelids slightly to make her look more sensual.
To make the look more sensual, Mila lowers and relaxes her eyelids. This trick can only be used by girls who have naturally large eyes, otherwise there is a risk of making your eyes look like narrow slits.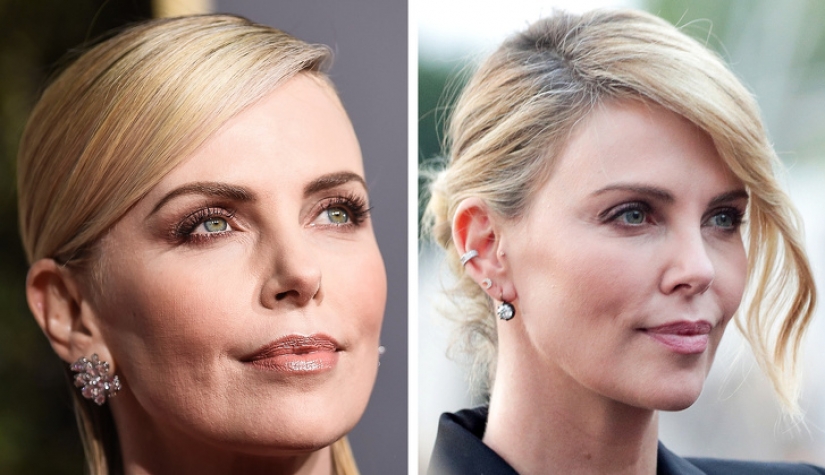 9. Charlize Theron exhales through her mouth
To get the effect of a living and breathing photo, the actress uses a simple trick - she exhales through her mouth. This makes her lips look fuller without the vulgar duck effect.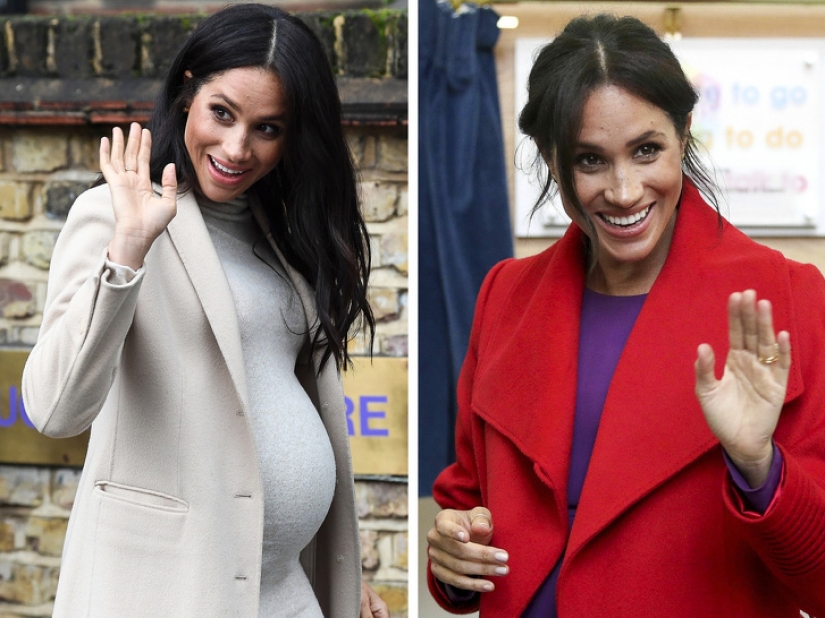 10. Meghan Markle tilts her head to get closer to the audience
To always look friendly in photos, like the princess, Meghan uses a simple trick - she tilts her head forward and to the side, as if leaning towards the audience. Together, her kind smile, wide open eyes make this pose very attractive.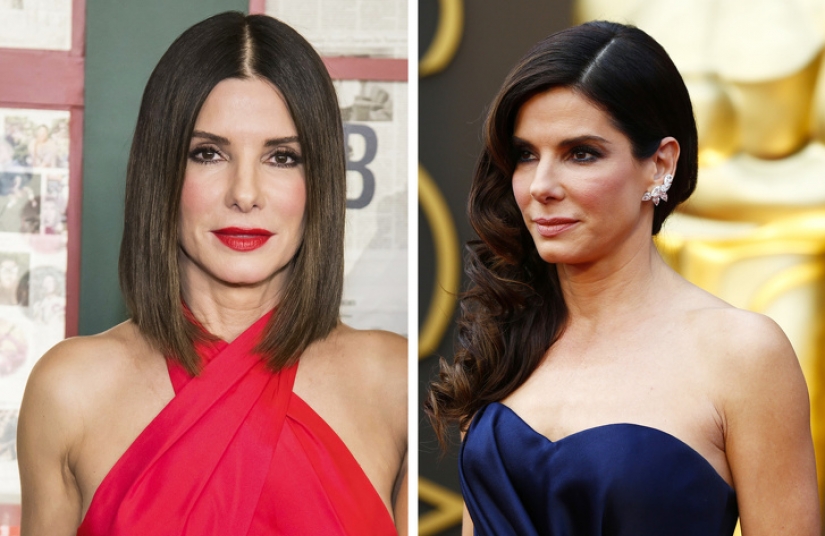 11. Sandra Bullock raises her shoulders to highlight the best features of her body.
Raising her shoulders slightly, the actress strains her collarbone, concentrating on her toned figure. Again, the main thing is not to overdo it, otherwise the neck may be too short.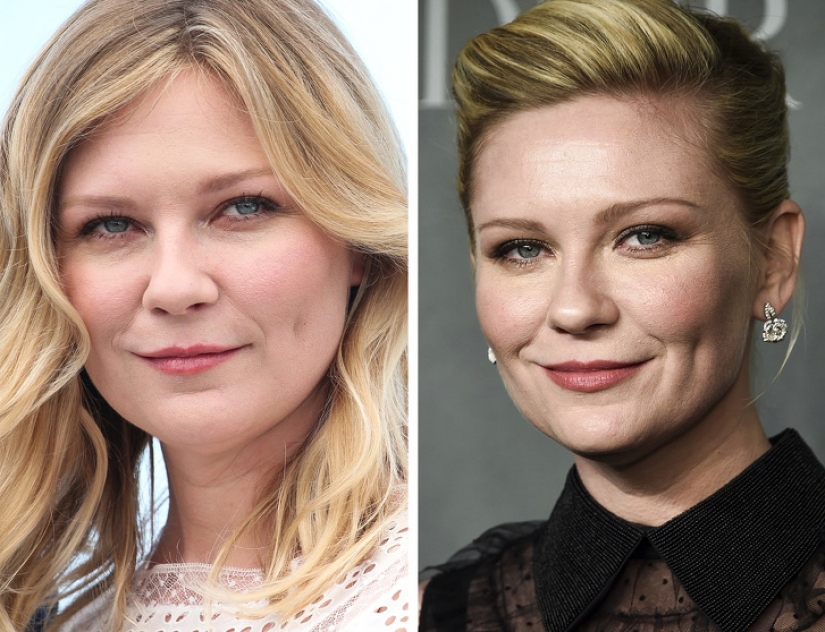 12. Kirsten Dunst smiles with half her mouth.
This half smile is her trademark trick and can be seen in almost all of her photographs.
Keywords: Actress | Model | People | Celebrities | Trucks | Photos | Beauty | Appearance | Shot | Photographs