6 August was born Andy Warhol — a mirror of the 70s era, the genius of pop art and commercial art. His paintings at the time created a furor not only in cultural sphere but in the public consciousness. This artist has never been shy about monetizing their art. And he's got a lot to learn. On the occasion of the birthday of the genius-provocateur, we offer you to recall the ten most expensive of his works.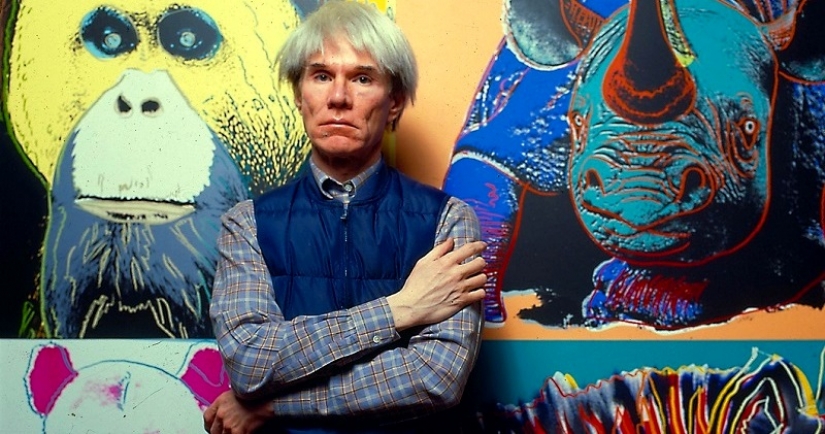 1. "Accident silver machine" (1963) — 105.4 million dollars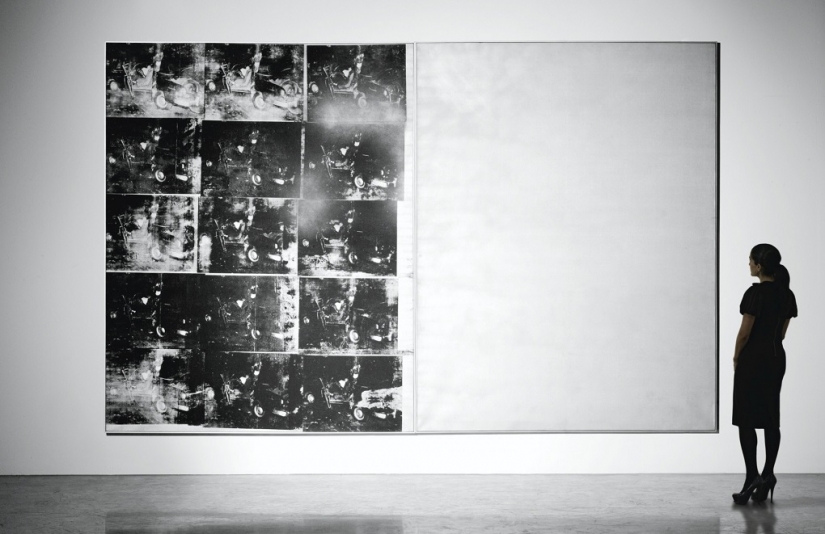 The most famous work of Warhol from his large-scale series "Death and disaster". In November 2013 it was auctioned for a staggering sum of $ 105 million or more. This deal made the picture the second value among all the contemporary works of art. Leadership holds the painting by Picasso "the women of Algiers" (179 million).
2. "Eight Elvises" (1963) — $ 100 million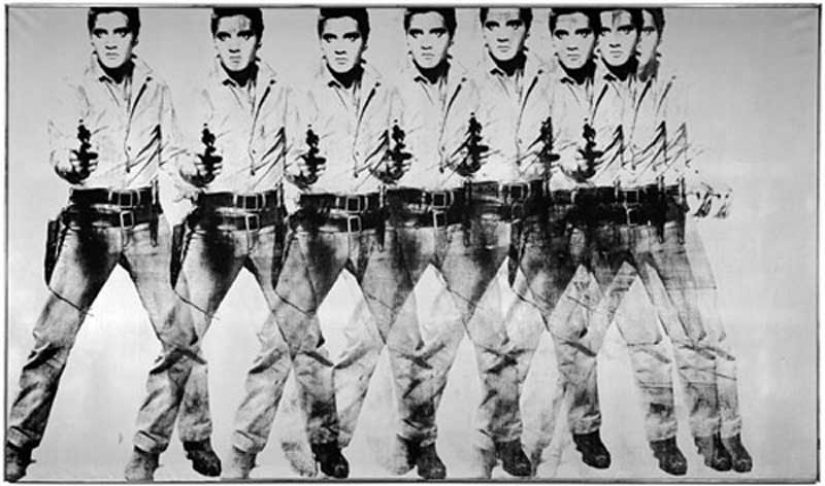 While in new York didn't sell "Accident silver machine", the most expensive Warhol painting was an intricate portrait of the king of rock-n-roll. It was purchased from a private gallery in October 2008 exactly one hundred million.
3. "Triple Elvis (Ferus type)" ("Tripple Elvis (Ferus Tipe)"(1963) — 81.9 million dollars.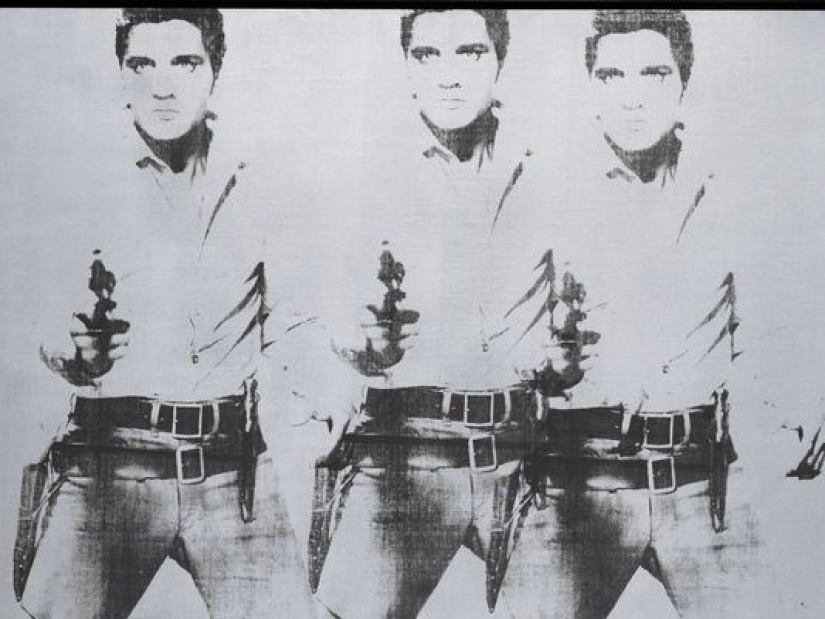 Sold in November 2014 year. This work is one of the two sold by Thomas Ammann the German casino in the 70s – became the top lot of the auction Christie's.
4. "Turquoise Marilyn" (1964) — $ 80 million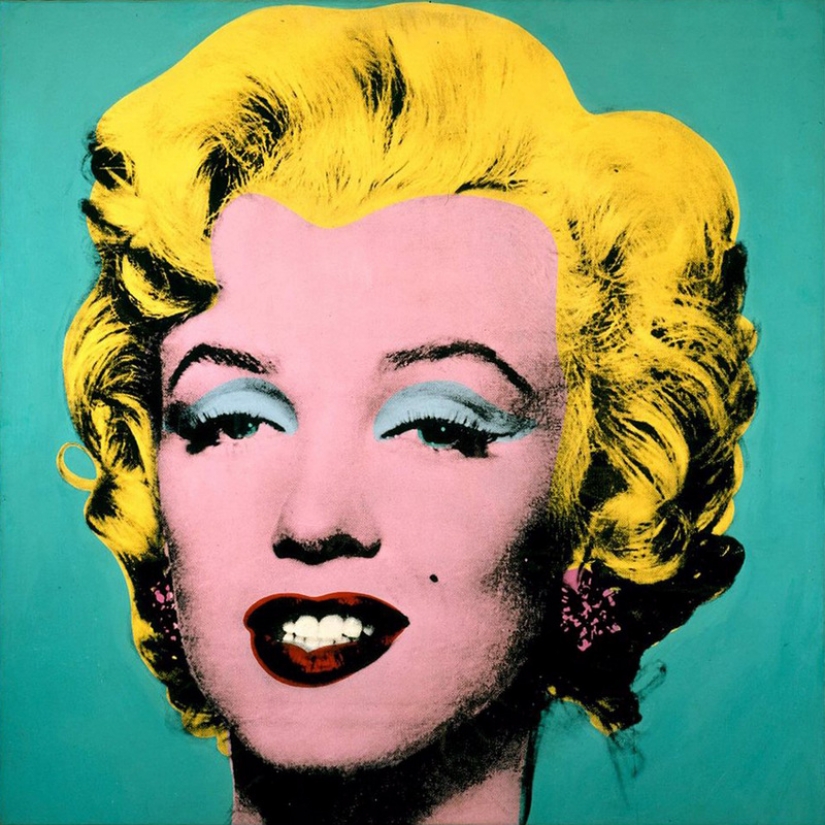 Norma Jean Baker, better known as Marilyn Monroe during his lifetime has become an icon and a dream of all men. So her image is performed by the genius of pop art was destined to be a hit. The exact amount that an American collector paid for one of 13 portraits of Monroe painted by Warhol, is unknown. It is believed that he counted about 80 million.
5. "Accident green machine" ("Burning green machine — 1") (1963) — 71,7 million dollars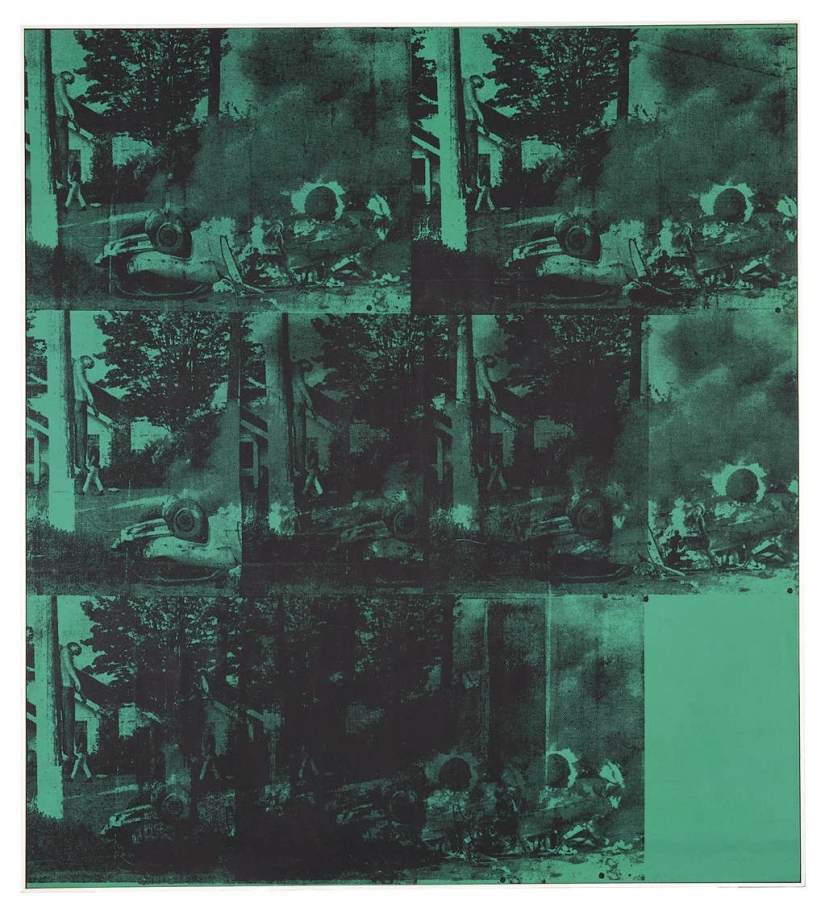 A combined picture based on photos of a car accident in Seattle while inferior to the value of their silver "colleague". Greek Philip Niarchos bought it at a Christie's auction in 2007 for 71 million. Well, nothing, in ten years will pay 171.
6. "Four Marlon" ("Four Marlons") 1966, the year is 69.6 million dollars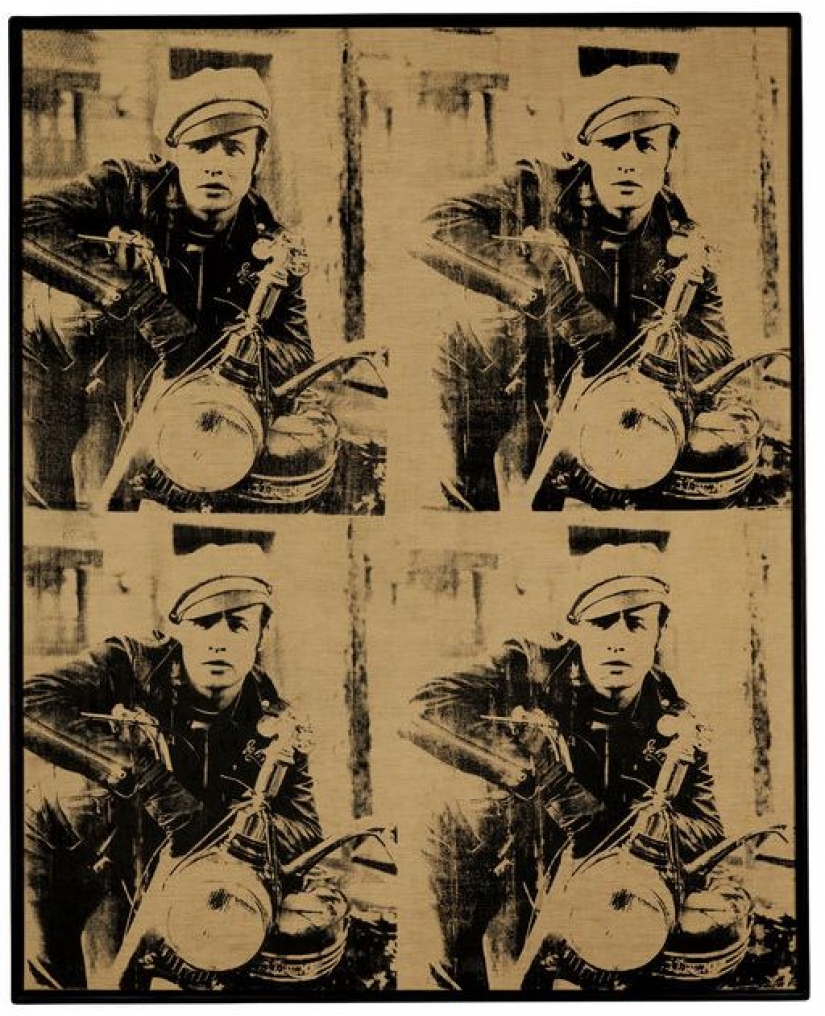 The painting was sold in November 2014 year at Christie's auction 69, 6 million dollars. The work was put up for auction in a pair of "Triple Elvis". For the creation of this painting Warhol used photographs of Marlon Brando in the 1953 film the wild one.
7. "Men in her life" (1962) — 63,4 million dollars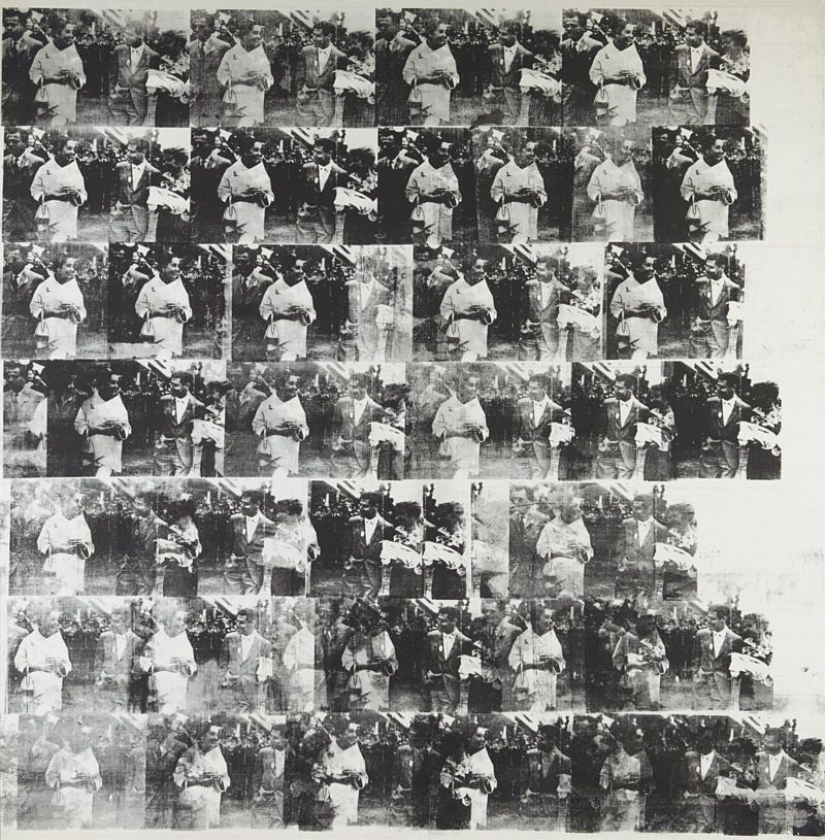 Warhol wasn't particularly fond of women and has captured on canvas only seven representatives of the fair half of mankind: Elizabeth Taylor, Marilyn Monroe, Liza Minnelli, Jacqueline Kennedy, Debbie Harry, Brigitte Bardot and Elizabeth II. Black and white image of Taylor with two of her husbands was sold to an anonymous collector at a new York auction Phillips de Pury & Co in 2010.
8. "Racial riots" ("Race Riot") (in four parts) (1964) — 62,8 million dollars.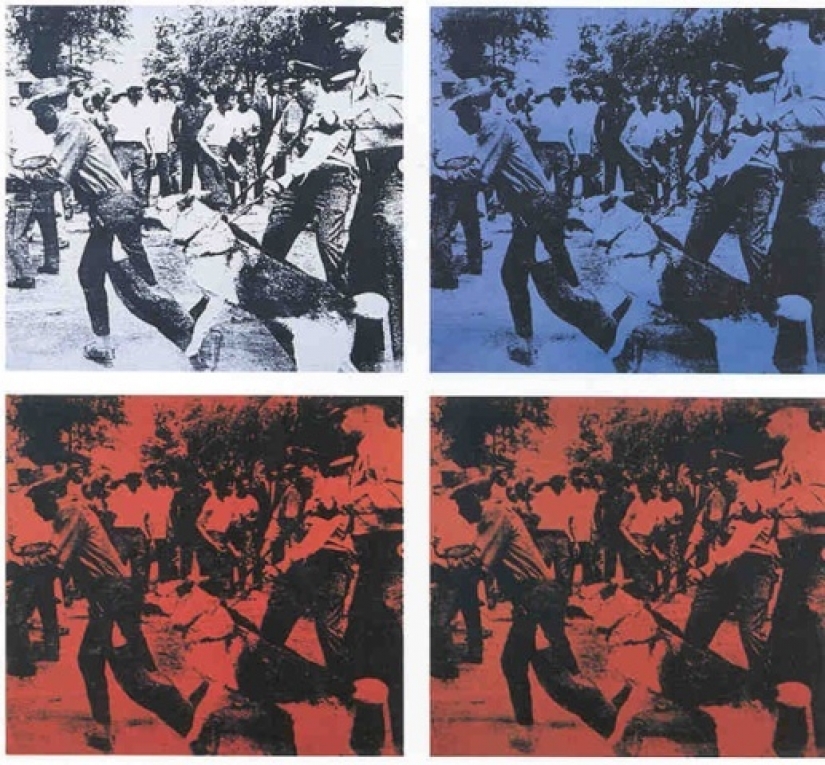 The only work of the artist on an overtly political subject, it was sold at auction "Christie's" one customer, which made of it a coherent work.
9. "Statue of Liberty" (1962) — 43,8 million dollars.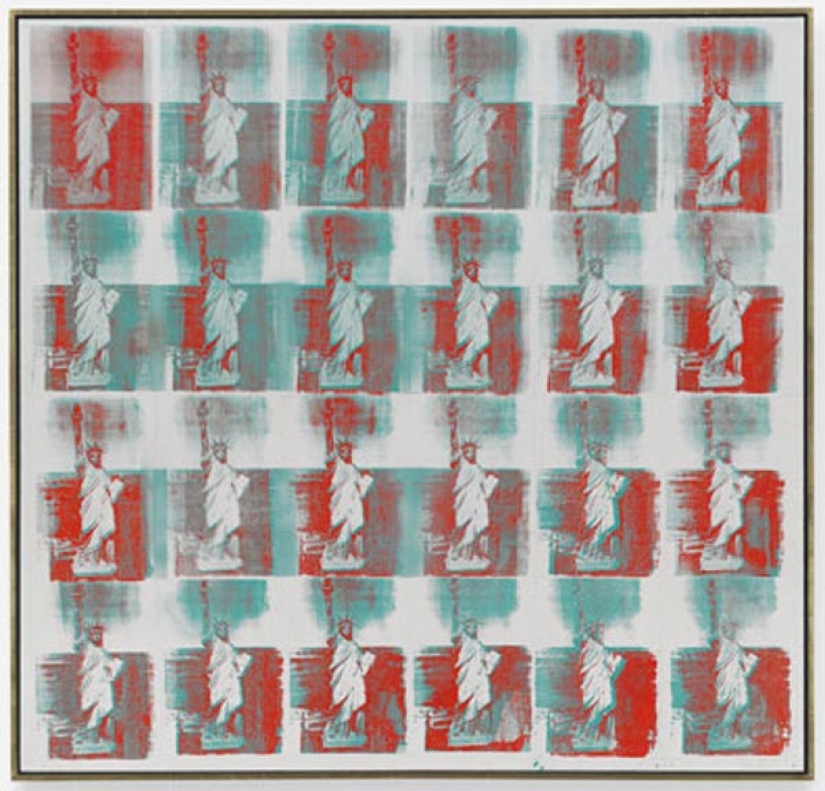 Three-dimensional arrangement of Andy Warhol "Statue of Liberty" went under the hammer at the end of 2012 at the auction at Christie's in new York. This is the only one remaining in private hands work from the series, made the "father of pop art" in 3D. The other two belong to museums, including the Andy Warhol Museum in his native Pittsburgh.
10. "200 one dollar bills" (1962) — 43.2 million dollars.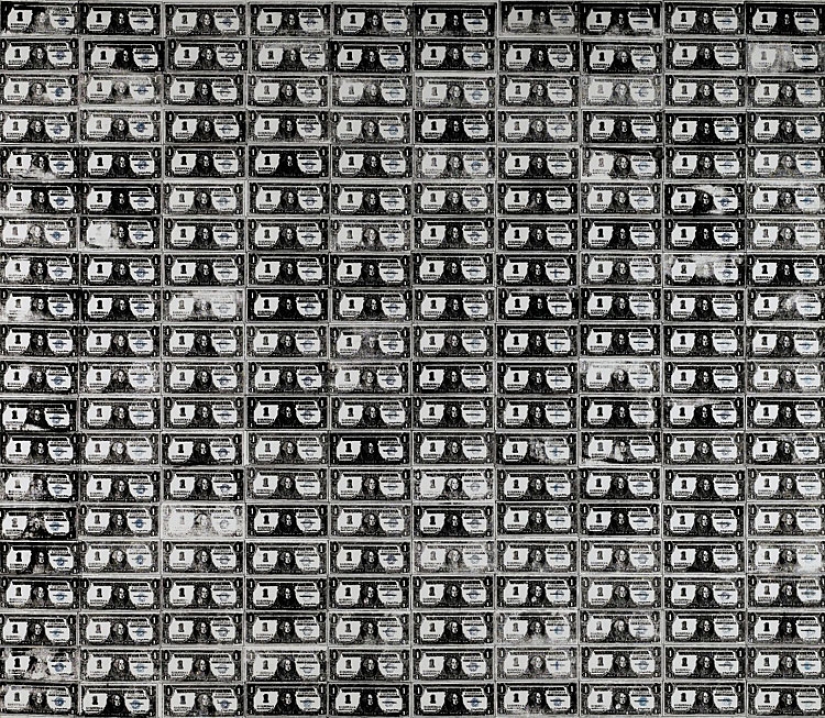 In November 2009, the year the painting was sold at Sotheby's auction to an anonymous buyer. The purchase was done in London through the collector of the Pauline Karpidas, which bought the work in 1986, the year of only 385 thousand dollars.
Keywords: Painting | Art | Paintings | Artist | Andy Warhol