Perfect appearance does not happen, but there is a wonderful way to bring it to perfection. With makeup any woman can become a Queen, and these amazing transformations prove it.
Cosmetics, brush, the talent of makeup artist and no fraud: look what happened as a result.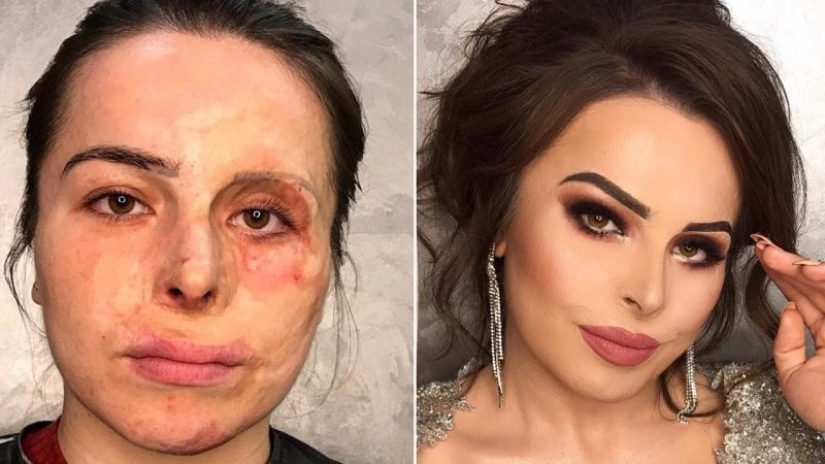 Makeup saves the girls in all situations: after a stormy night, before going to the light and on the first date when you need to make the strongest impression. The correct application of makeup can transform beyond recognition, and these women demonstrate the magical power of make-up.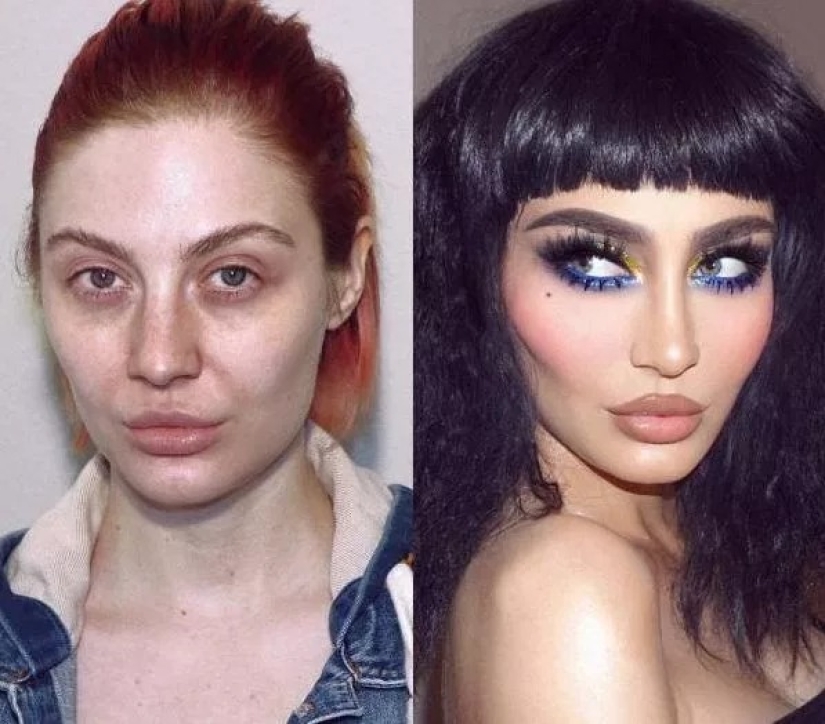 Girl with an ordinary appearance with skillful makeup artist has turned into a real vamp.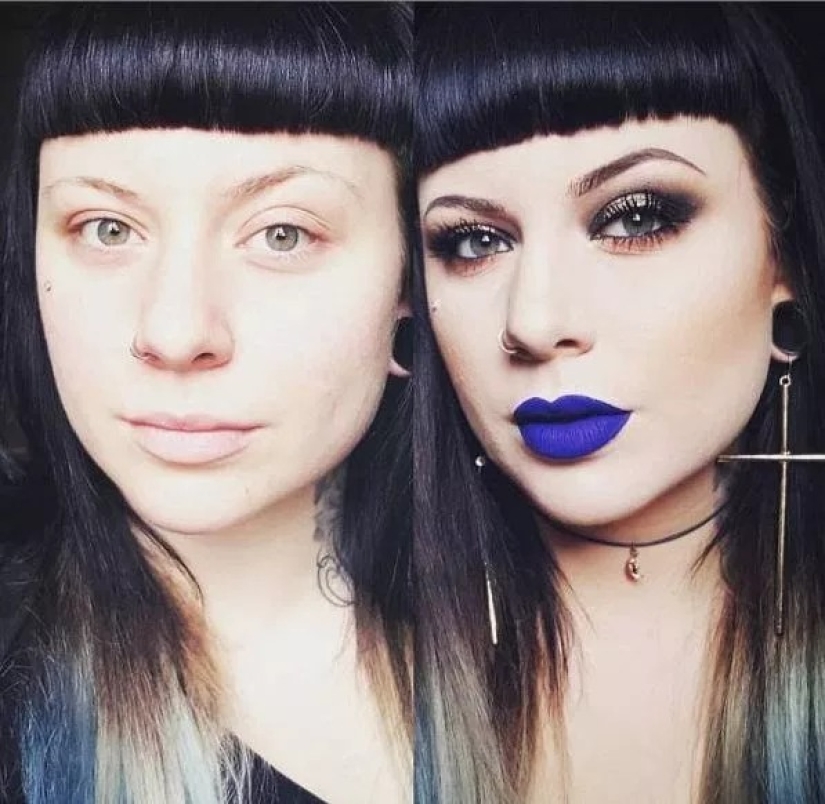 Fresh washed face can change drastically with bright makeup and blue lipstick.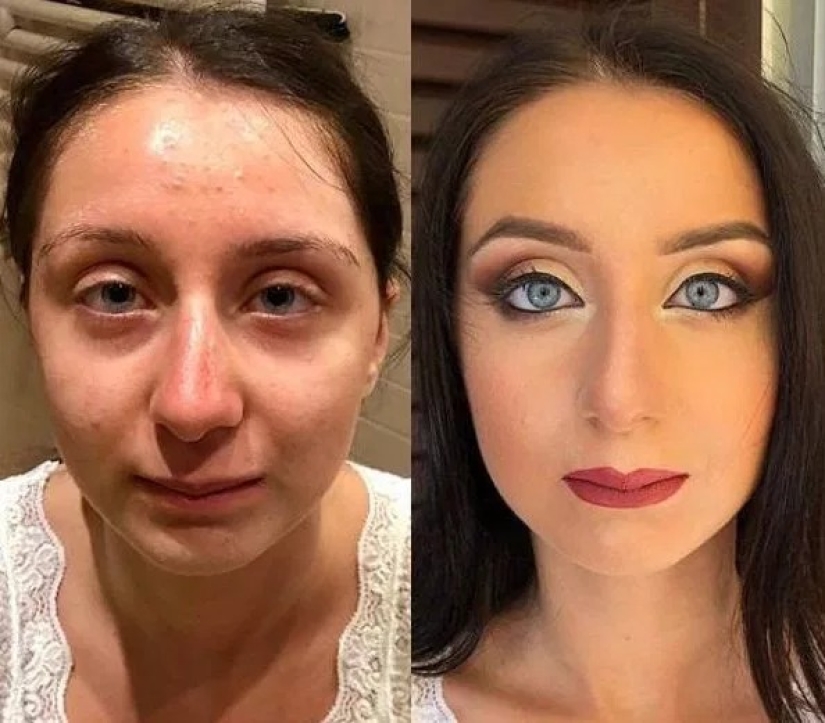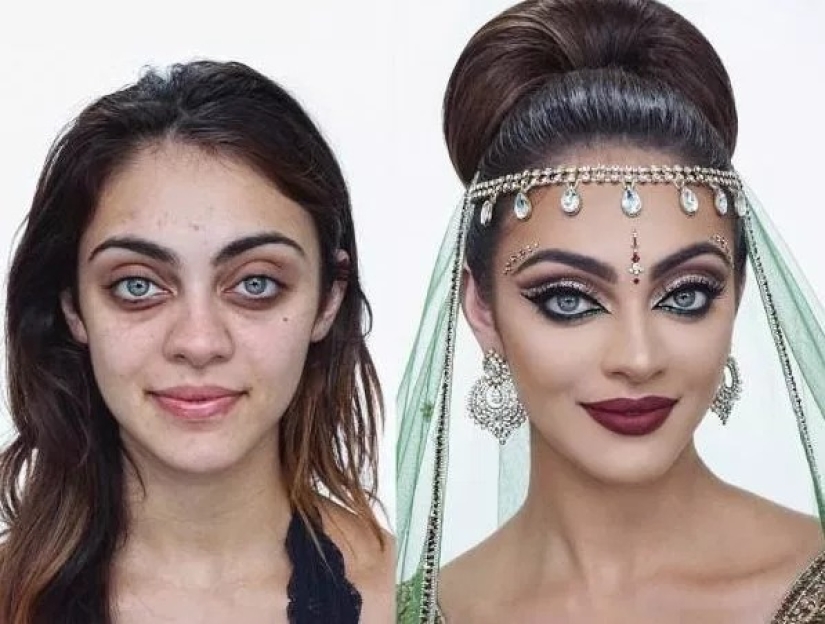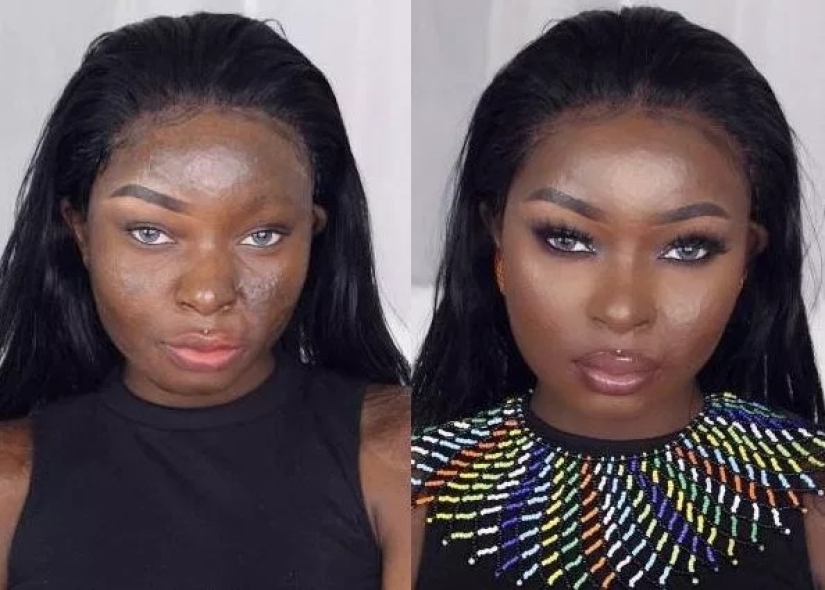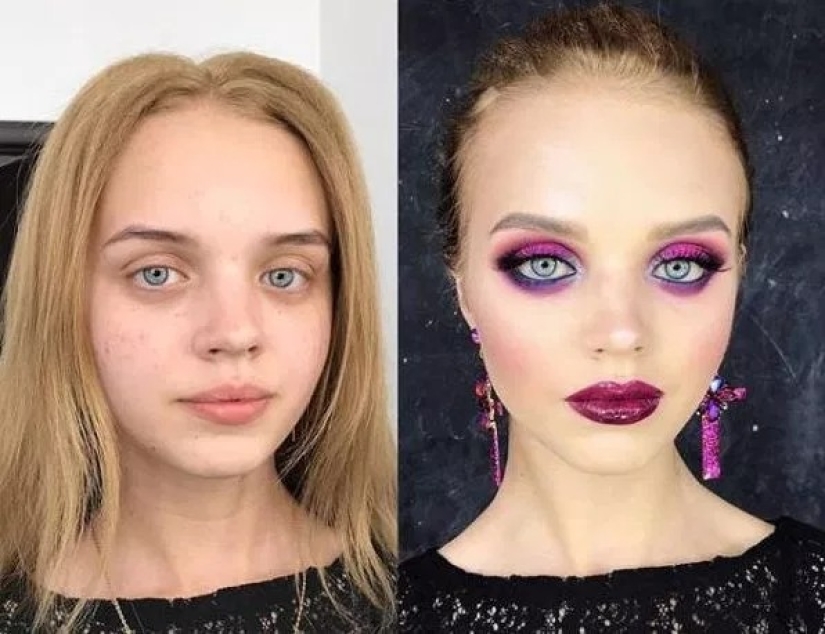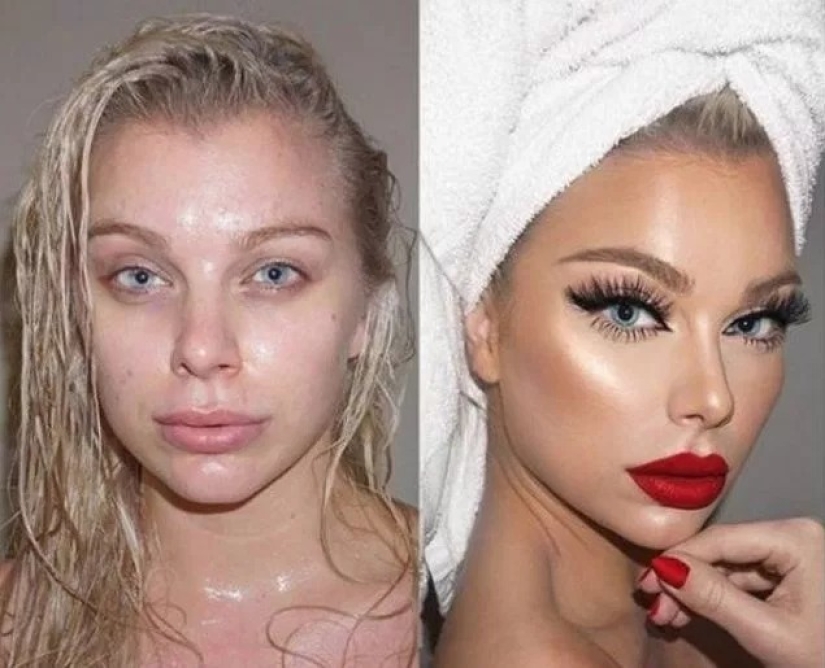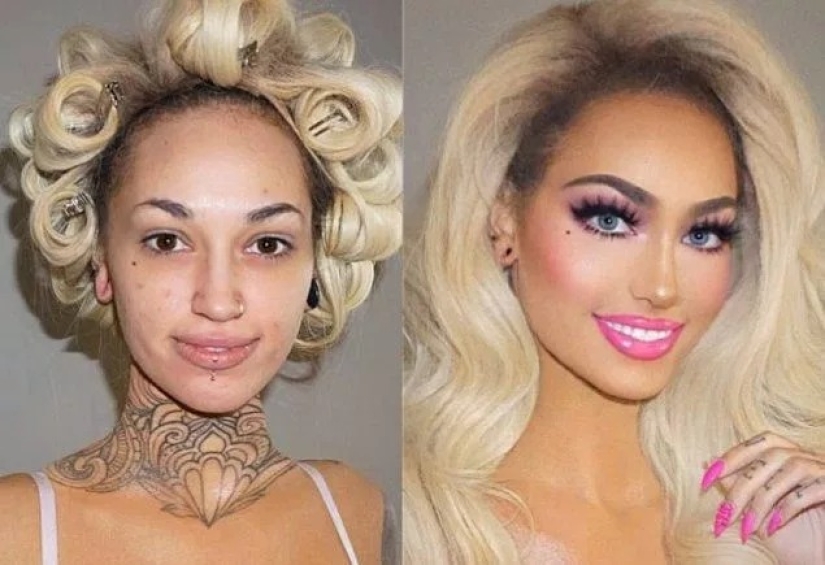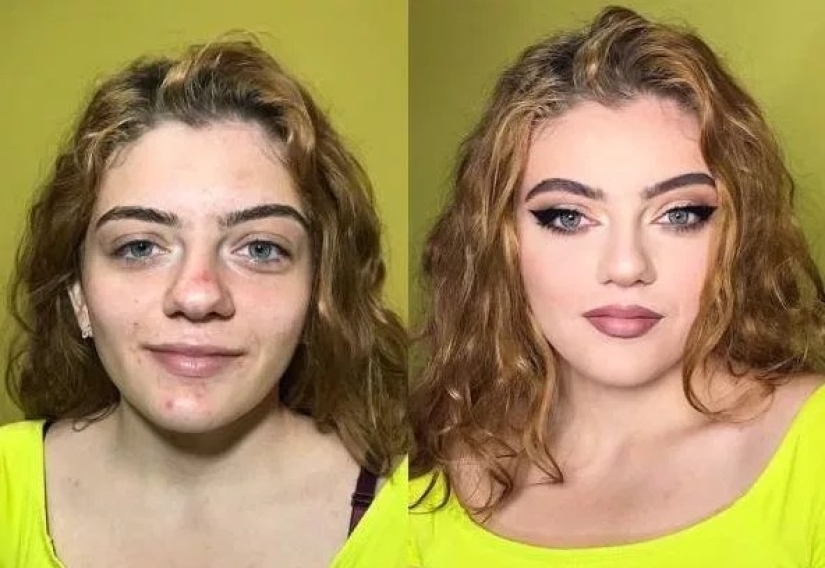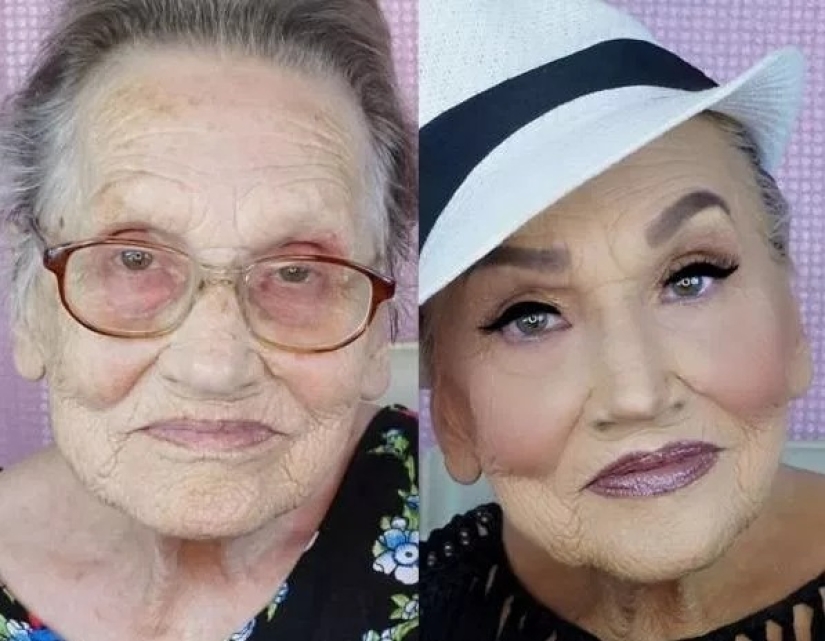 If you notice some flaw in their appearance, be of good cheer: these are inspiring examples of transformation with makeup prove to turn from a frog into a real Princess quite real. It does not need a magic wand, but only high quality cosmetics and skillful hands of makeup artist.
Now not only girls, but guys do use cosmetics. Statistics show that one in four beauty blogger — man. They are also completely transformed, putting on the face of the shadow, lipstick and concealer. Beware: sometimes recognize a man in a thick layer of makeup is not so easy!
Keywords: Visage | Appearance | Before and after | Women | Cosmetics | Face | Makeup | Change | Conversion | Transformation