Probably, every child experienced this once in his childhood: the mere mention of the desire to have a dog or a kitten provokes an angry tirade and cries that "there is no place for this shaggy monster in the house." Fathers are especially opposed to new pets as if they are afraid of another child who needs to be fed, warmed, and taken for a walk ... But, as soon as what is desired in one way or another nevertheless comes true, the fathers immediately change their anger to mercy and this "shaggy monster" already the most beloved member of the family, and dad is often caught next to him in such pictures ...
29 PHOTOS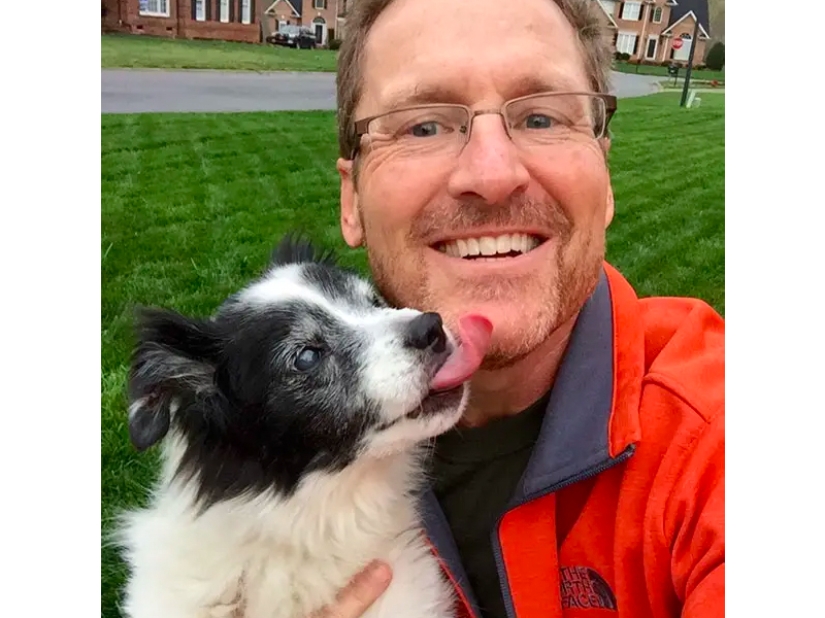 1. My father doesn't want to admit that he loves our dog, but after we found these photos on his smartphone, he basically doesn't need to ...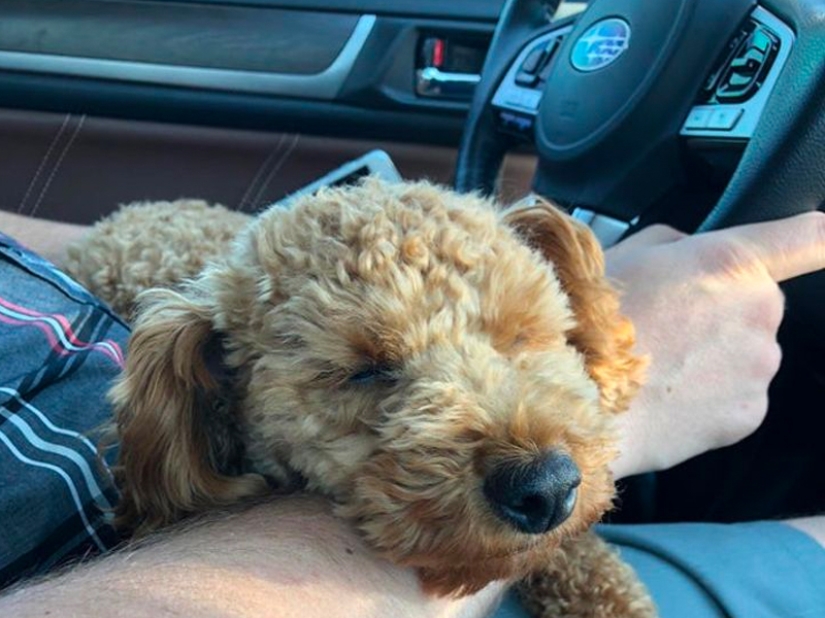 2. From "no dogs in my car" to "he wants to travel too"…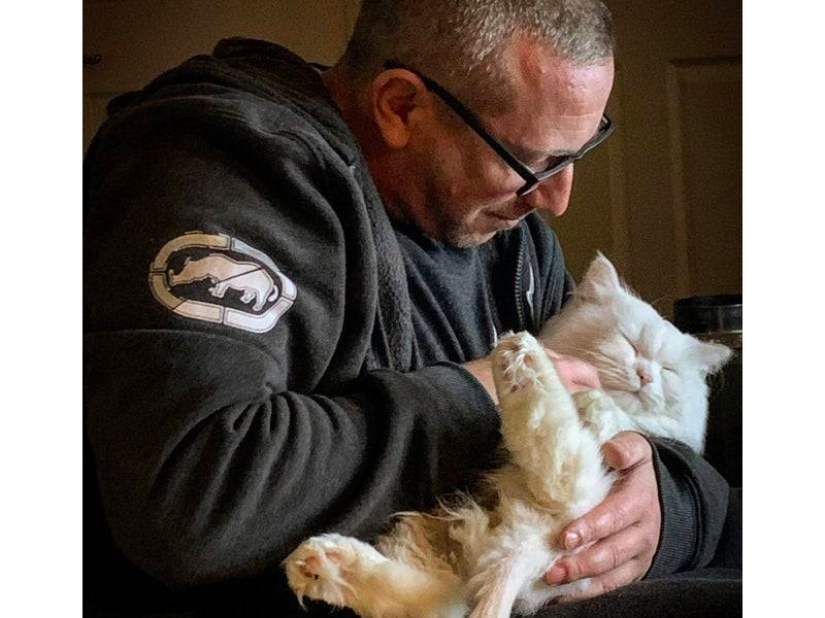 3. My father categorically considered cats to be a useless carriage of wool ...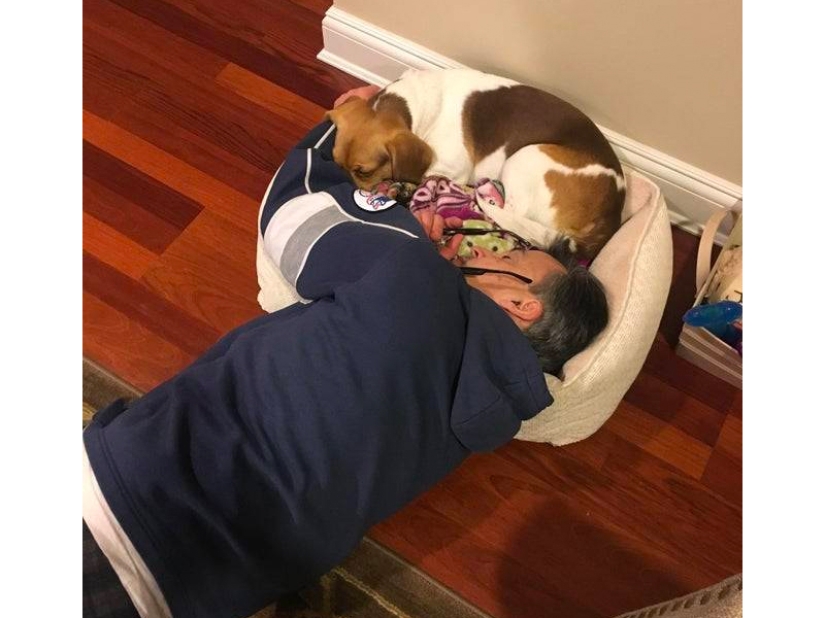 4. "Leave me alone, I'm generally allergic to animals!"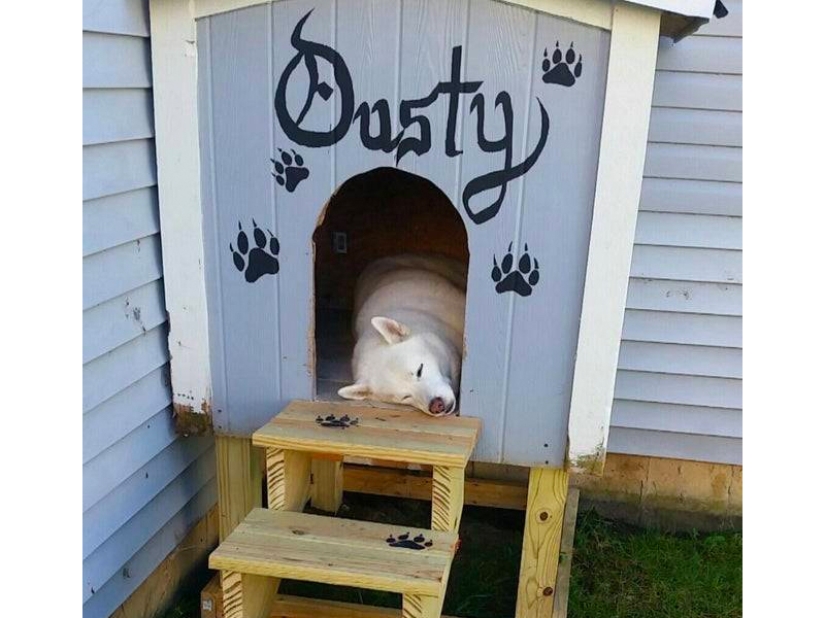 5. The father said that he did not want dirty paws in the house and wool in his bed. Also father: built a booth for Dusty with its own pass-through exit to the street and into the house, as well as a private bathroom.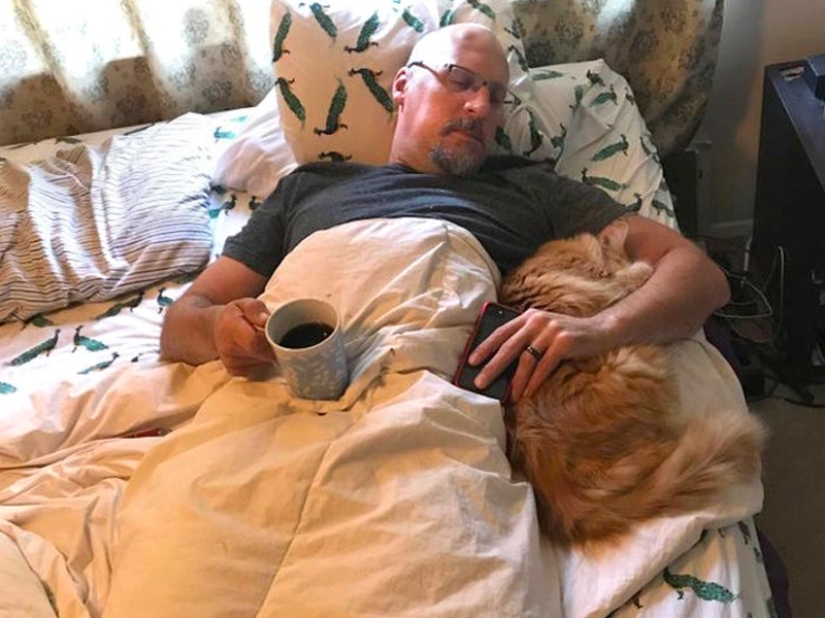 6. He always said that he "didn't want to see a single hair on the bed", but now he doesn't want to get up so as not to accidentally wake the cat ...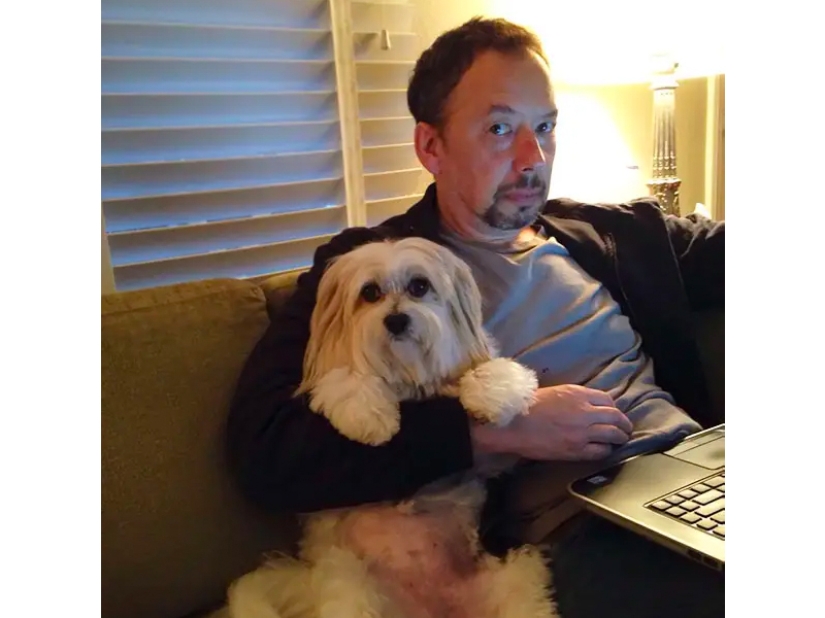 7. Just look at this couple! It is hard to imagine that a year and a half ago they did not perceive each other ...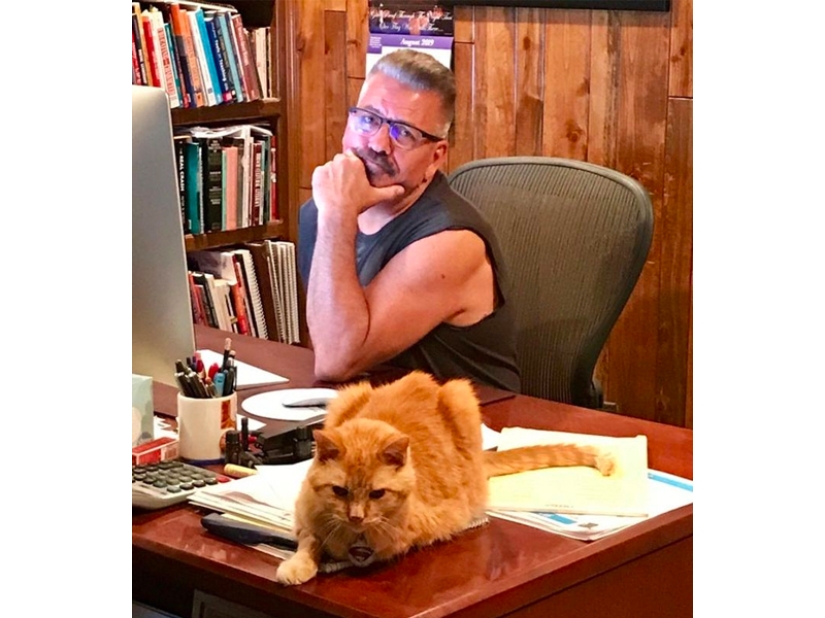 8. My father: "Okay, leave him, but let him live in the garage." And so, recently, mom caught them together in dad's personal account ...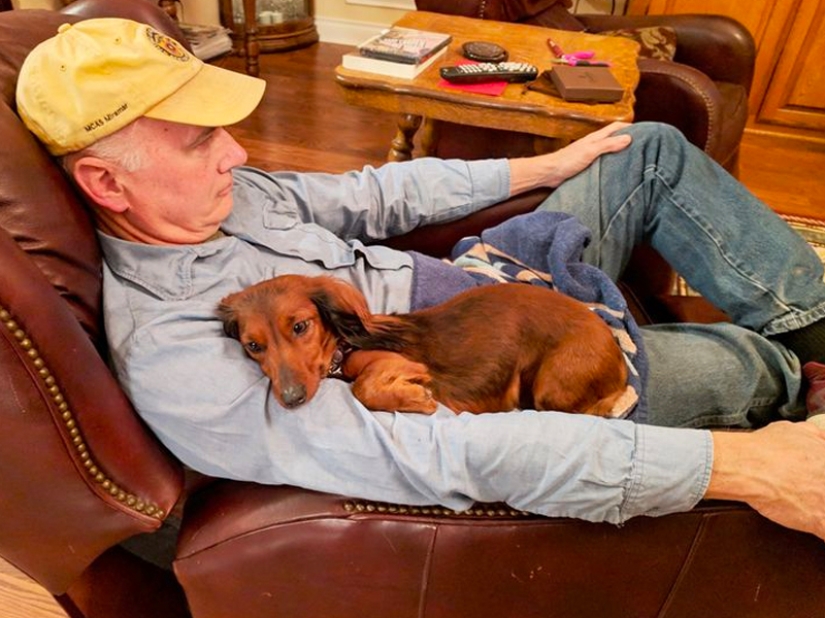 9. I found this homeless puppy on the street and adopted him at home while I look for his owners. An hour later, my mother sent me this photo and said that the owners seemed to have been found ...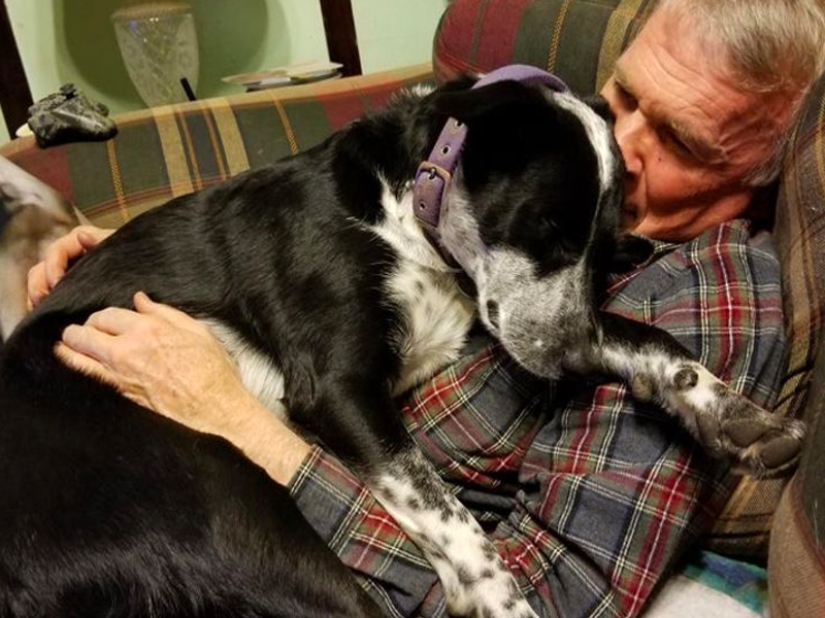 10. For 10 years now, my father and my dog have been best friends. But he was categorically against pets in the house!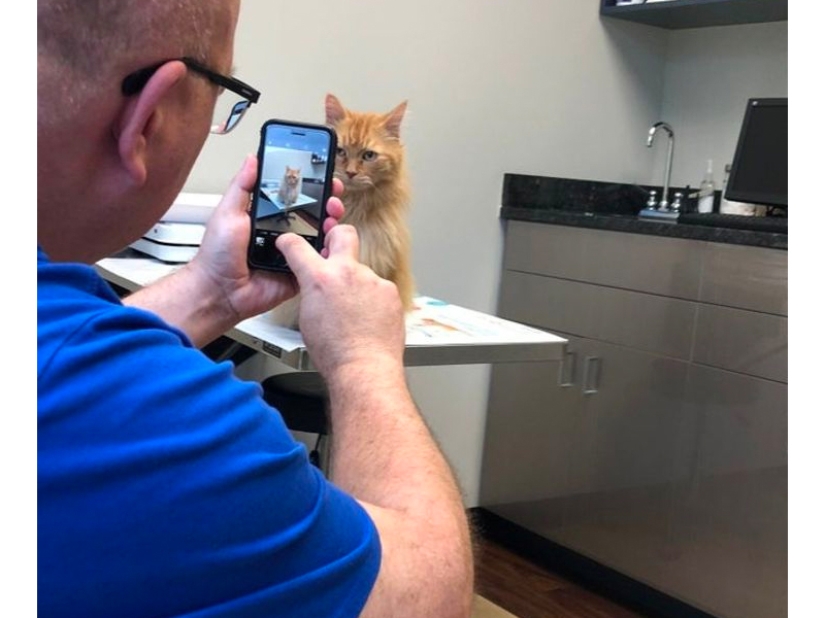 11. From "I hate your cat" to "smile Morty, I want to brag about you on Instagram"!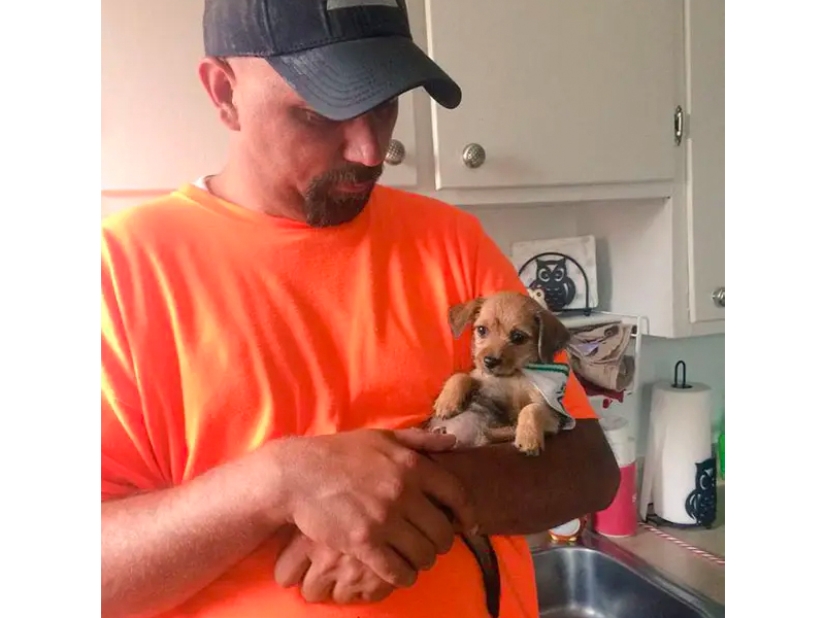 12. Actually, my father is not a big fan of puppies...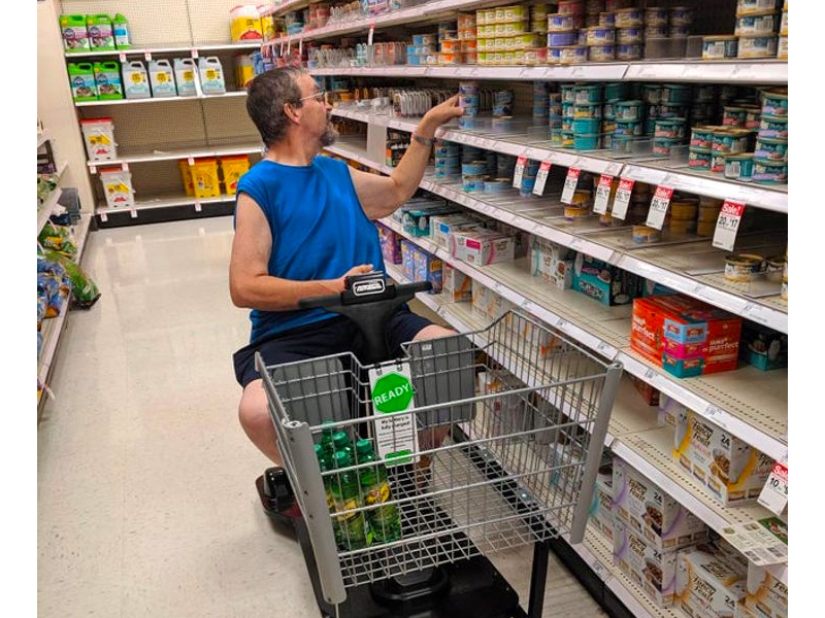 13. Three months ago, he declared that he "absolutely doesn't care about this cat," and now he reads every ingredient on food cans in the store "because the cat has indigestion from the liver" ...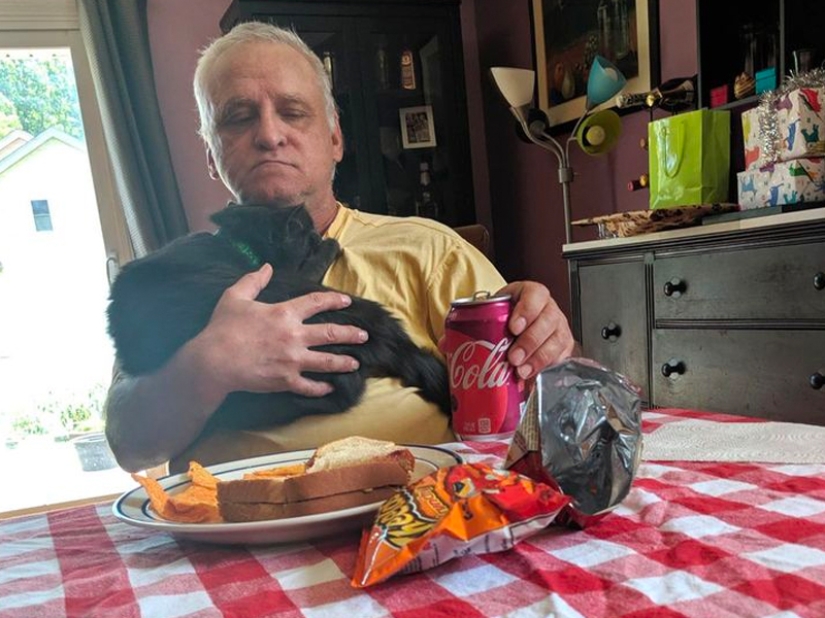 14. They didn't love each other with all their hearts when they first met, but as soon as we all left home, how ...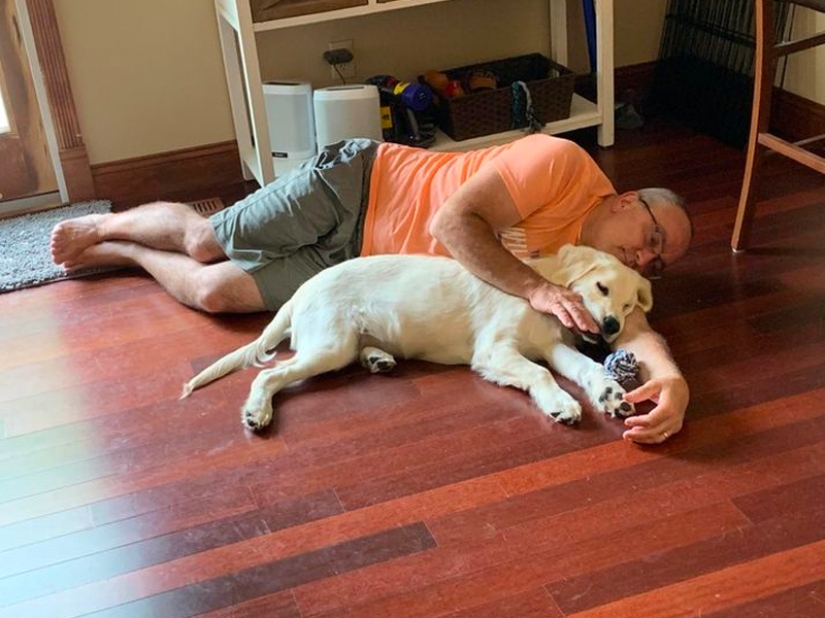 15. "And the paw of this dog will not be in my house!"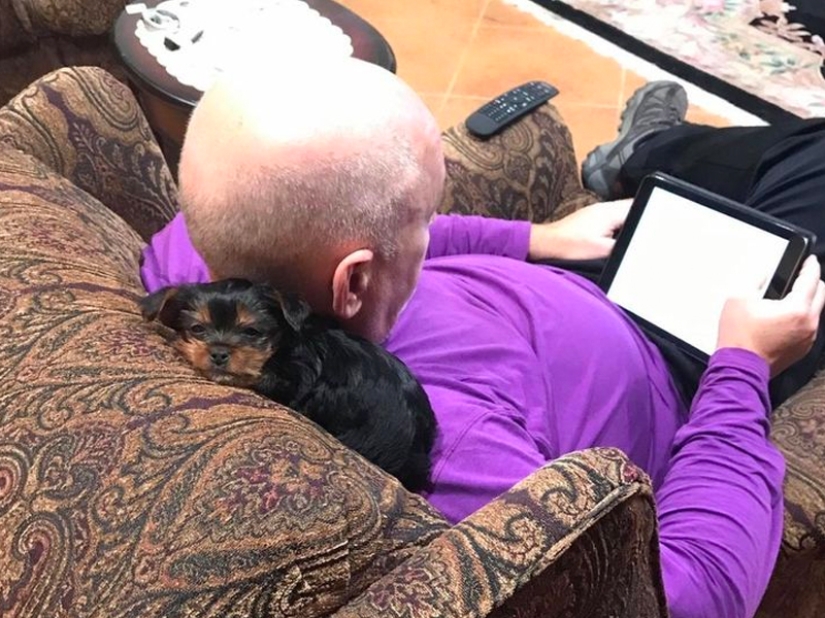 16. They spend most of the time in this position when my father is at home. A month ago, my father said that he would not touch the dog even with his little finger ...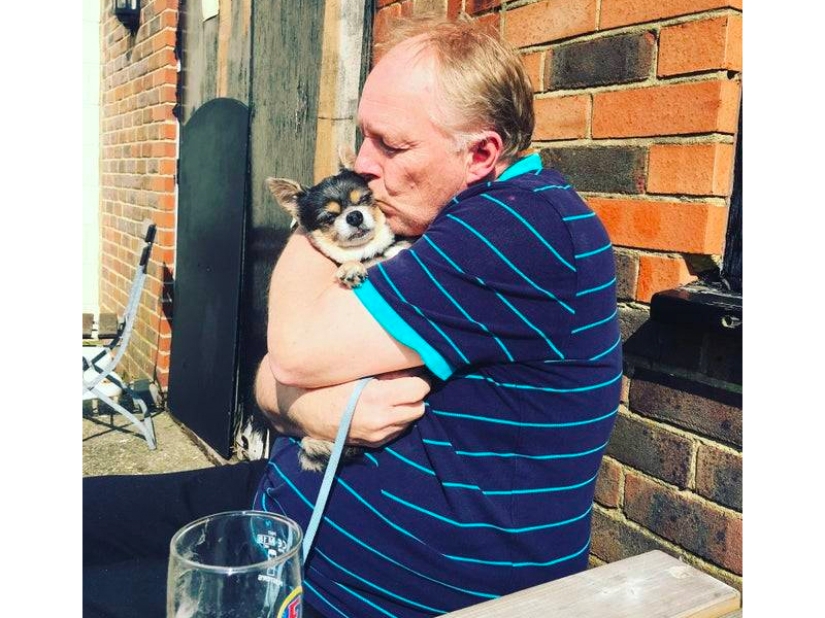 17. He considered small dogs to be "useless ornamental goofs"...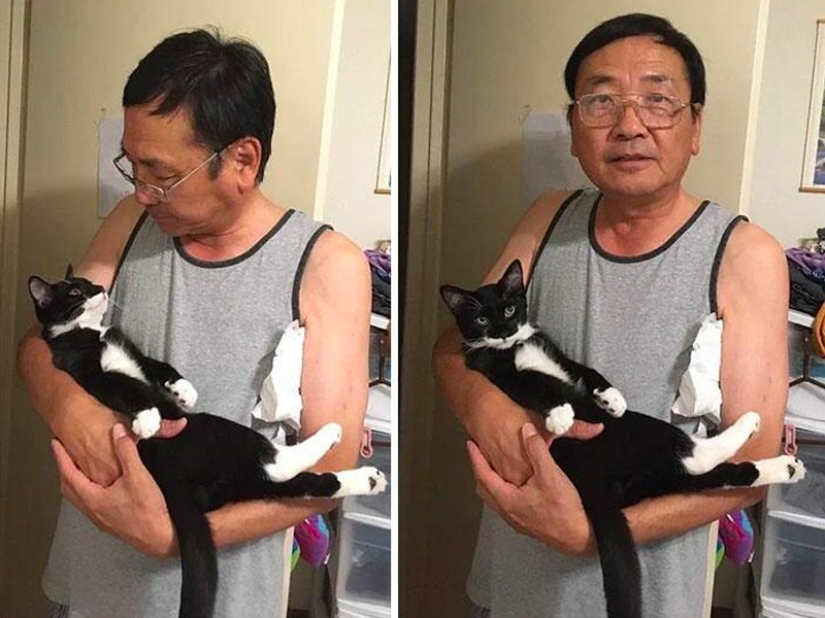 18. When I brought the cat home, my father told me not to forget to take it with me when I moved out. Now that I'm really about to move out, "Are you serious about taking her?"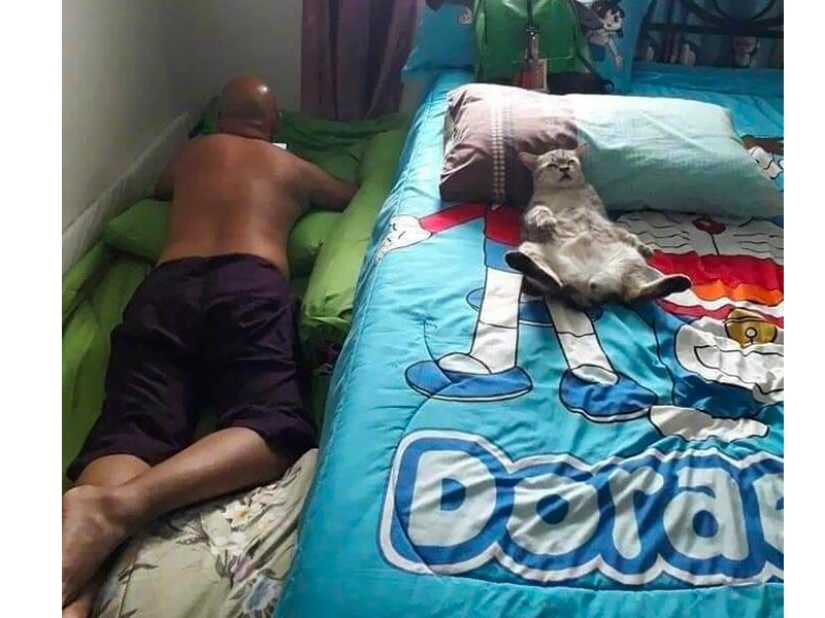 19. "I don't even want to hear about the cat! No one will lie on this bed except me!"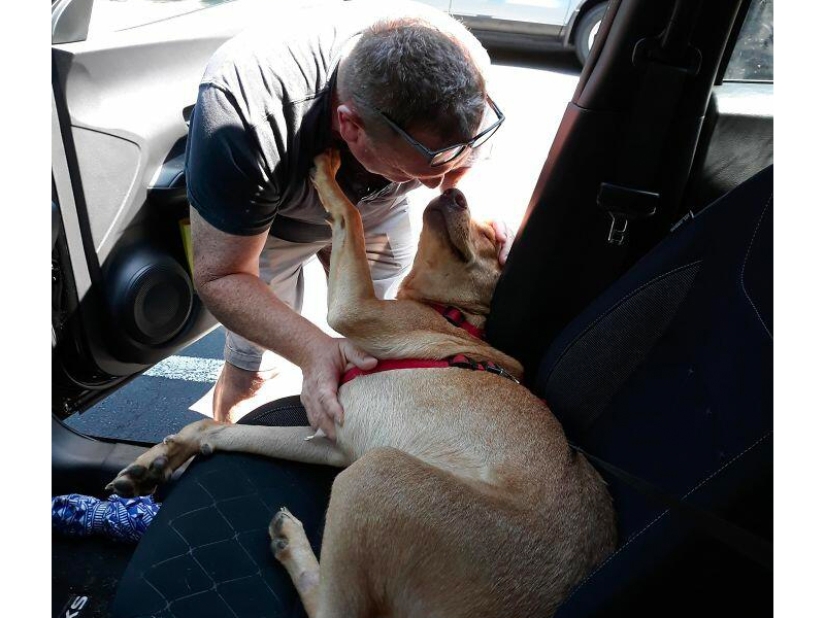 20. The father was categorically against this "stupid brown dog" ...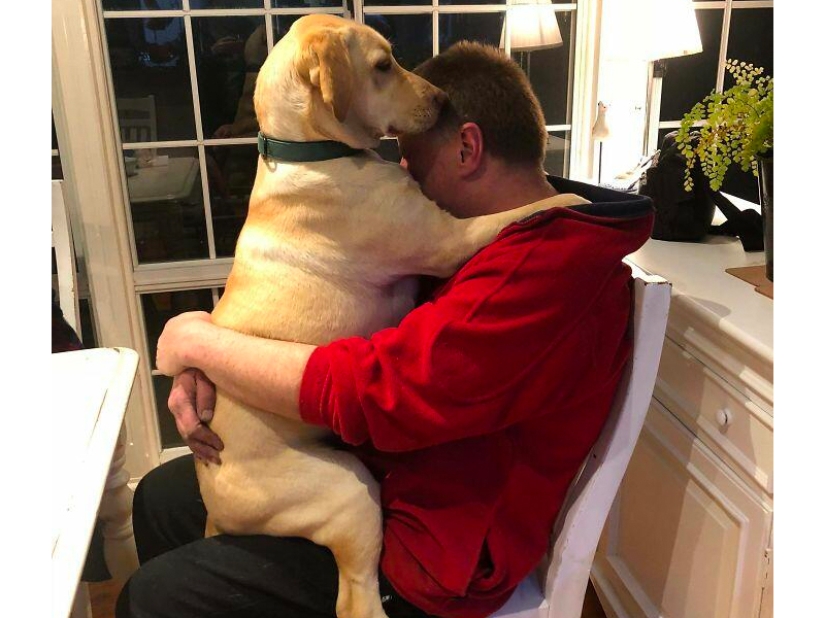 21. My father: "No animals in the house!"
Also my father...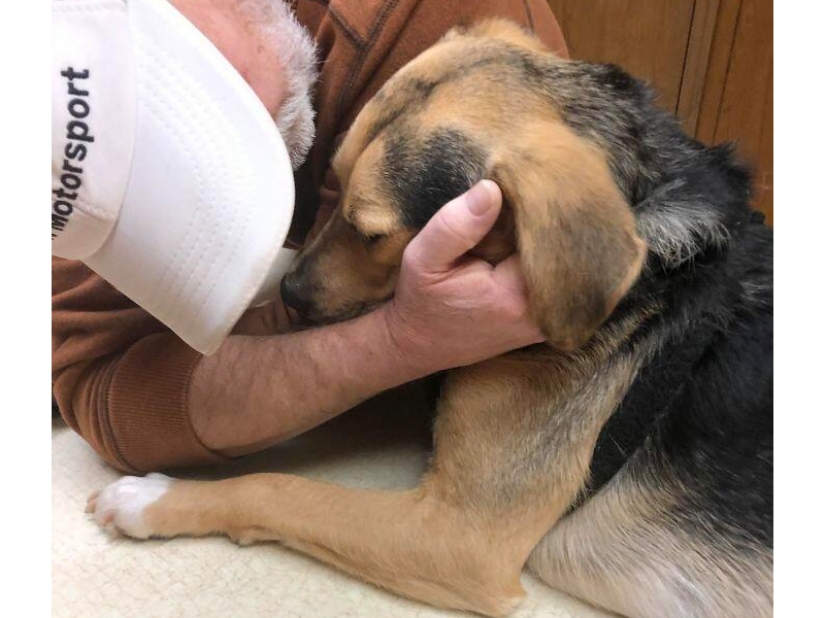 22. Dad takes pity and comforts our dog during a trip to the vet. I remember he didn't even want to hear about the dog...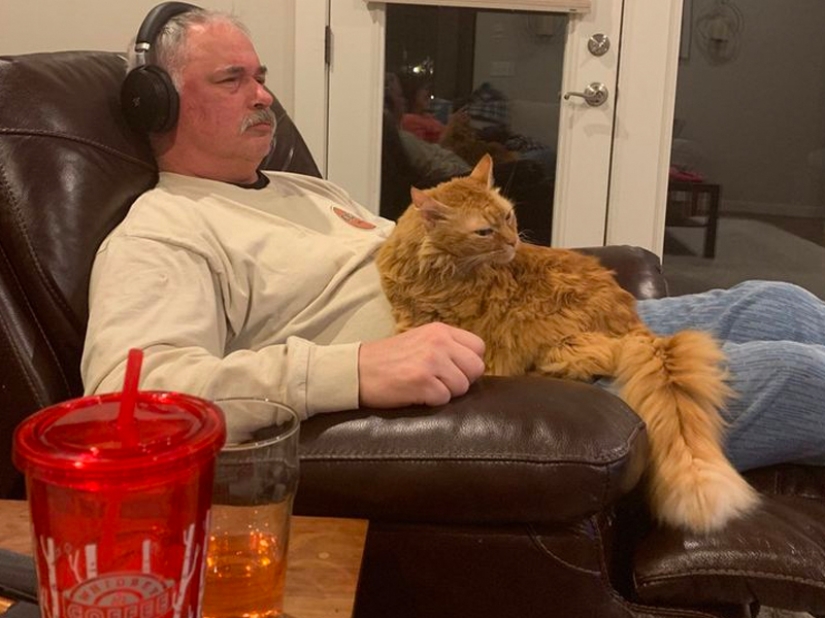 23. This is how they spend all their free time. And why is my cat, whom I begged with tears for 2 years, now considered the best friend of his father, who did not want him at all?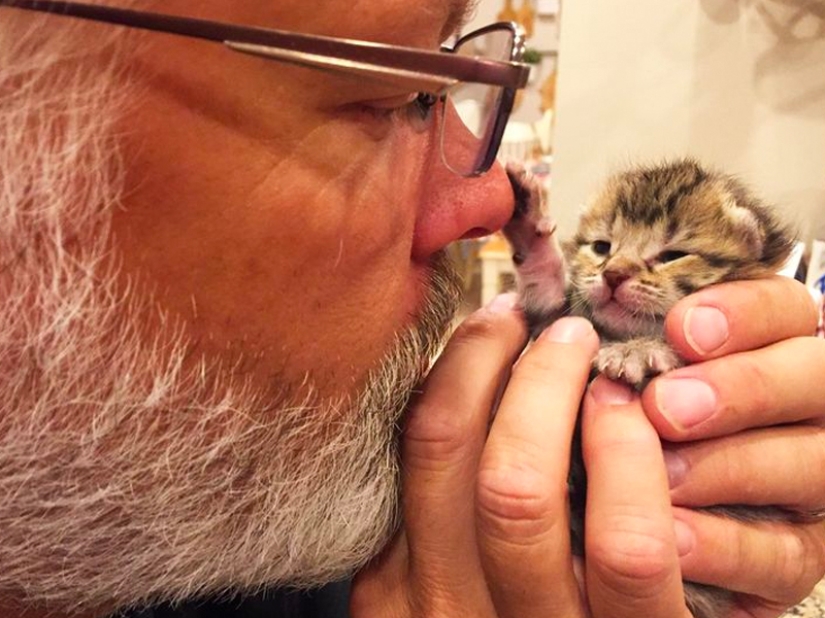 24. In principle, my father is indifferent to animals. When he came home to his sister, who recently got a kitten, he held back for a long time, but ...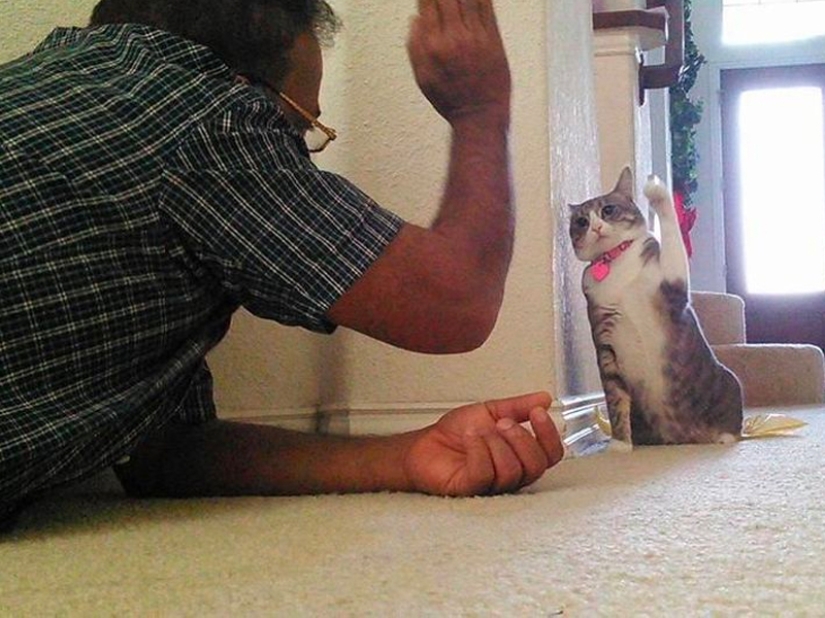 25. He always said he didn't like cats. But, "look, she wants to give me five!"…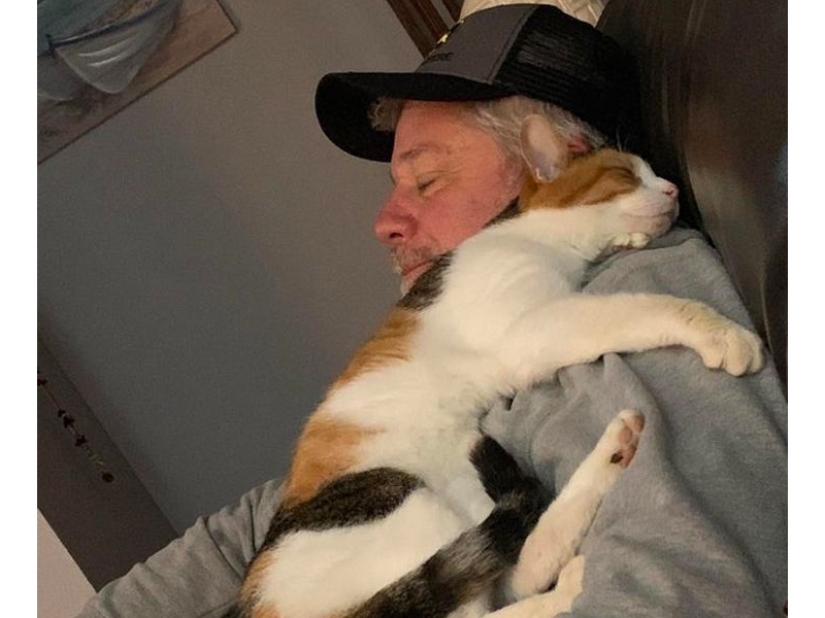 26. Loving love broke through hatred and enmity ...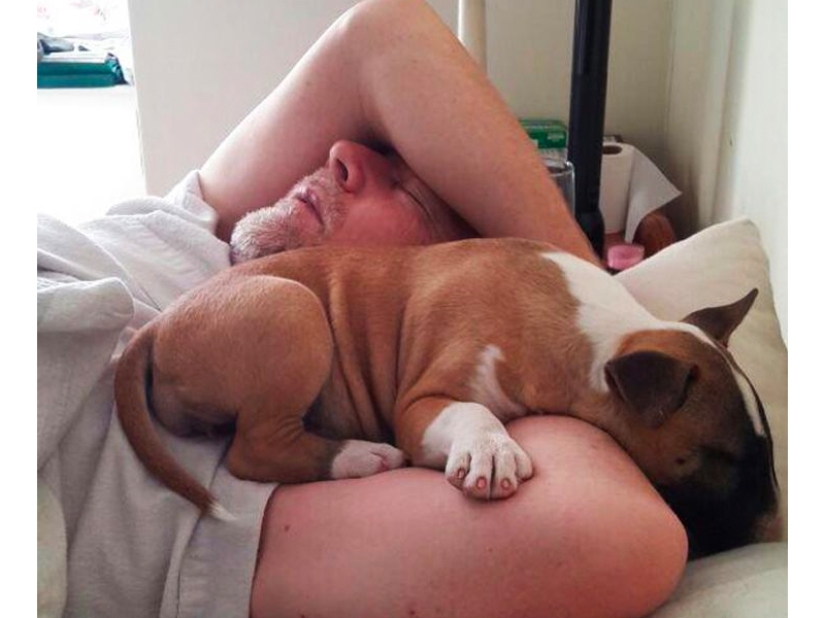 27. The one who said with complete certainty that he would leave home if we got a dog ...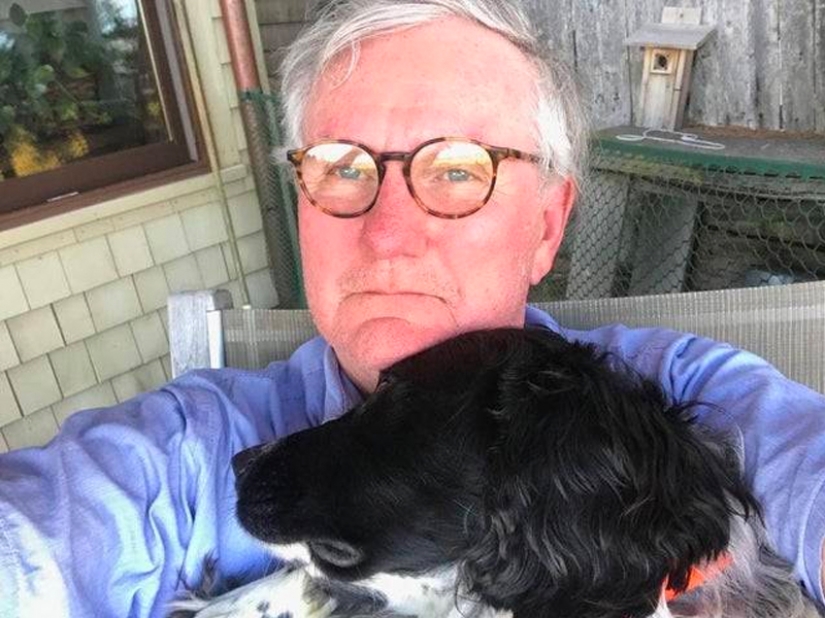 28. Many years ago we had scandals about buying a pet in the house. But now absolutely all the selfies of my father look something like this ...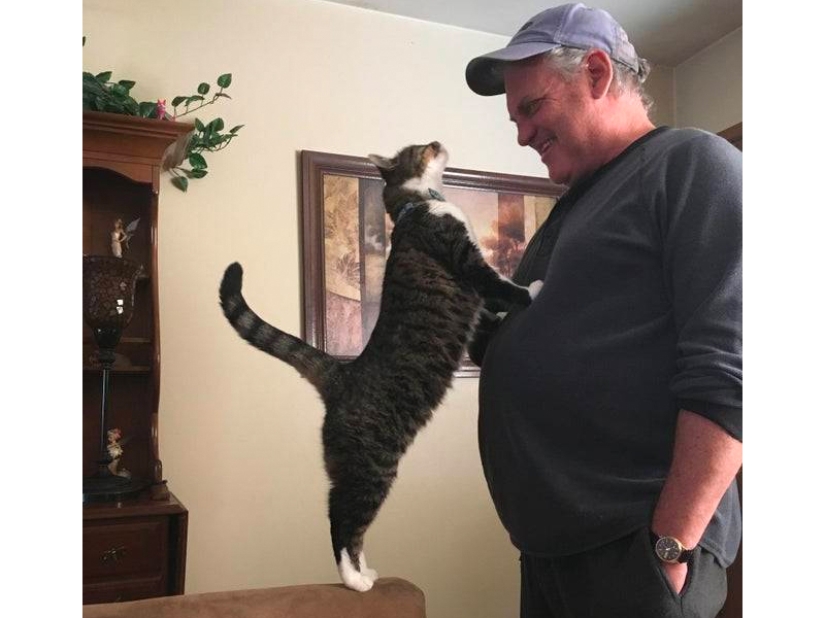 29. They look into the eyes and don't even remember how they once couldn't stand each other…
Keywords: Fathers | Family | Dogs | Cats | Friends | Pets | Favorite pets | Photos | Family members | Childhood
Post News Article