Photographer Viktor Gibner traveled 26 thousand kilometers across America and talked to residents of 41 states about what it means to be an American now, what problems they care about and what they think about the political present and future of the country.
The project 'The Americans I Met' is made up of portraits and quotes from conversations with dozens of Americans whom Viktor Ubner met while hitchhiking in different American states for two years.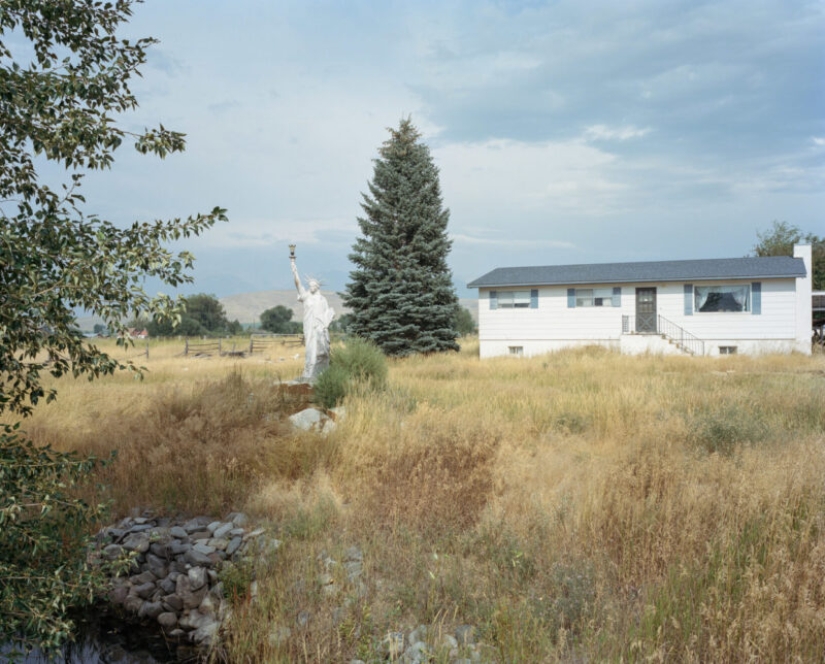 Statue of Liberty, Salmon, Idaho
Photographer Victor Ubner said that he relied on chance meetings and on the hospitality of the people he met. His journey and the fact that he is a foreigner allowed him to witness the spiritual and everyday life of many Americans — and the keeper of many secrets. This project focuses on the people he has met on trips, on their words and experiences.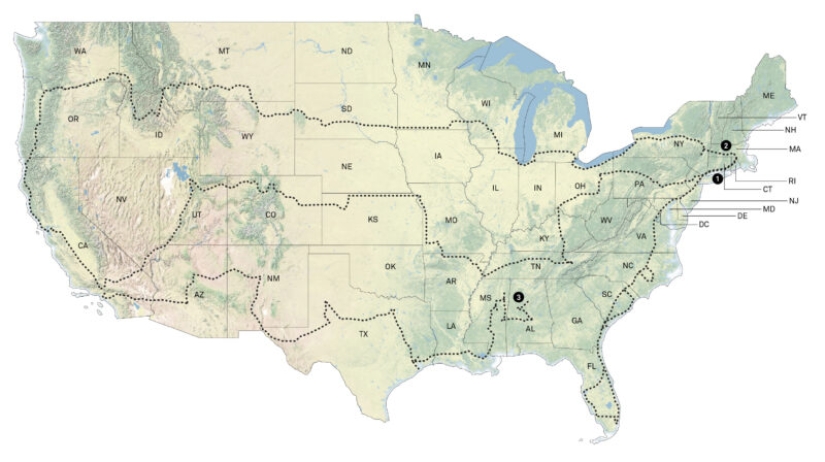 The photographer spent most of his time in the rural part of the country. His journey covered 248 trips and 26 thousand kilometers. The purpose of the adventures, photos and conversations was to explore what it's like to be an American today, what personal and political issues they care about. Dating happened in a variety of places — during walks in different areas, while hitchhiking, at gas stations, in bars, churches, restaurants, strip clubs, diners.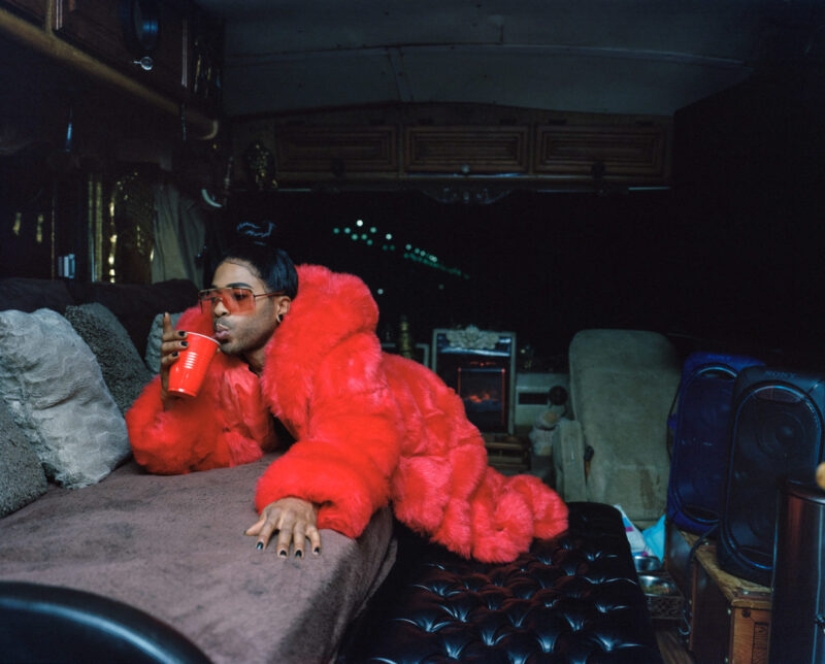 Jay, New Orleans
"The South is not safe for you. You have to come with me as far north as possible and get away from this dangerous place," Jeffrey, a fellow traveler on Interstate 95, leaving Savannah, Georgia.
Miami Beach, Florida
"Do you know where you are? White people are not allowed to be in this part of the city. I work here, so I can. But walking here is a bad idea. Chicago has the highest death rate. Last week we had 52 shootings — five or six people were killed. Do you see these guys on the corner? They will cut you into pieces and you will disappear forever. You better get out of here," a man in the south side of Chicago, Illinois.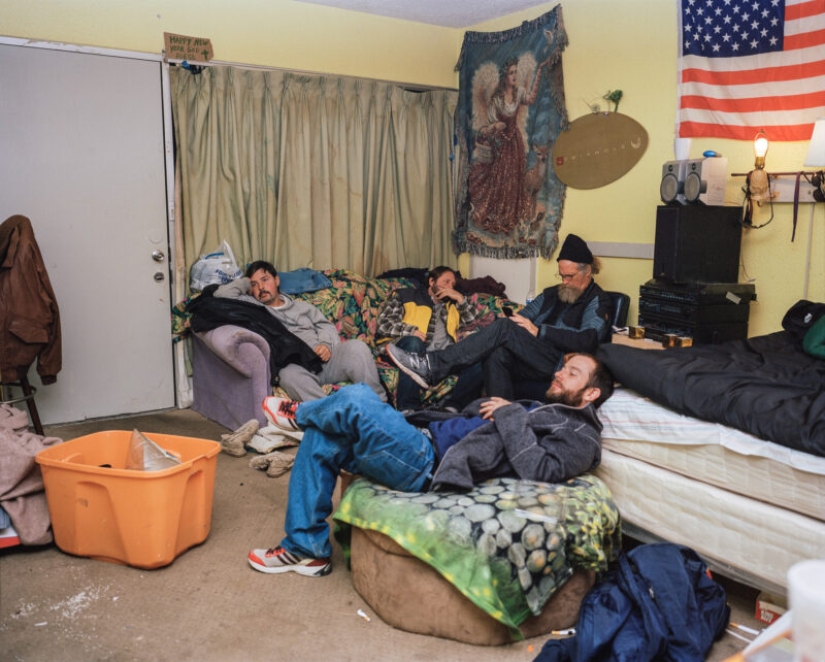 Patrick, Mark, Steve and Cornelius, Myrtle Beach, South Carolina
"Don't make unnecessary movements. My car is full of guns. I have a gun in my pocket, another one in the glove compartment, an AK—47 and a shotgun in the back seat." - Nathan, storekeeper, Plant City, Florida.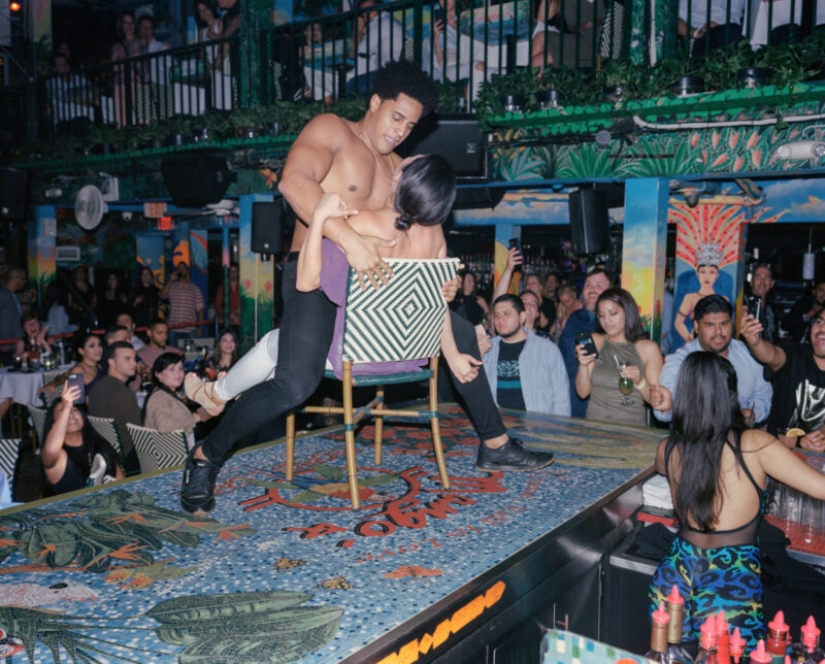 Miami Beach, Florida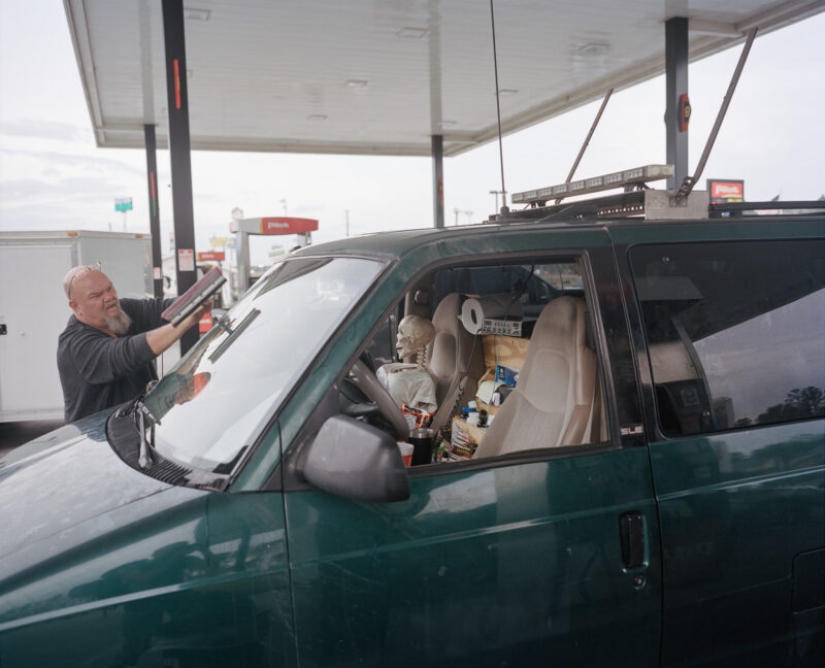 Gas station in Savannah, Georgia
"Listen, we grow marijuana. If you keep the American flag in a prominent place at the entrance to the house, people will think that we are good neighbors. Real patriots," - Shay, ceramic craftsman, Banks, Idaho.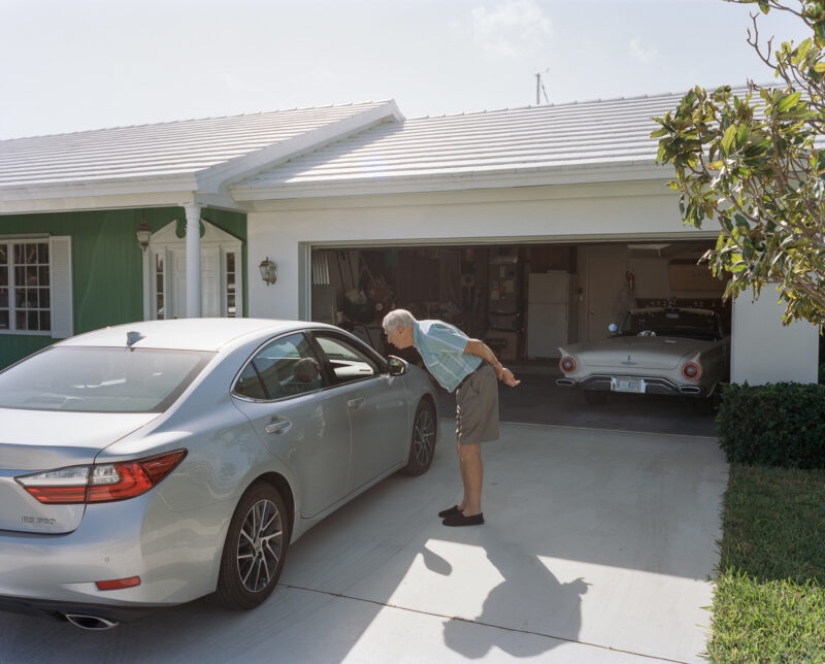 Singer Island, Florida.
"Don't go to Memphis. A dangerous place. There is a lot of crime, mainly on the part of blacks. It all started with Martin Luther King. He had some good speeches, but he also taught people civil disobedience, and now blacks think they are above the law."- Frank, a native of Memphis, Tennessee.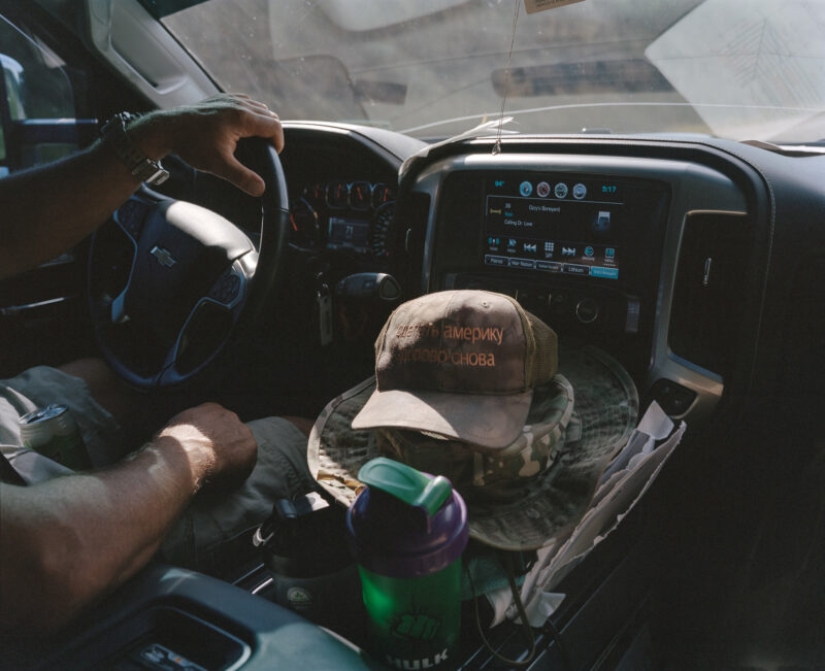 Cap with the inscription "Let's make America great again", Colorado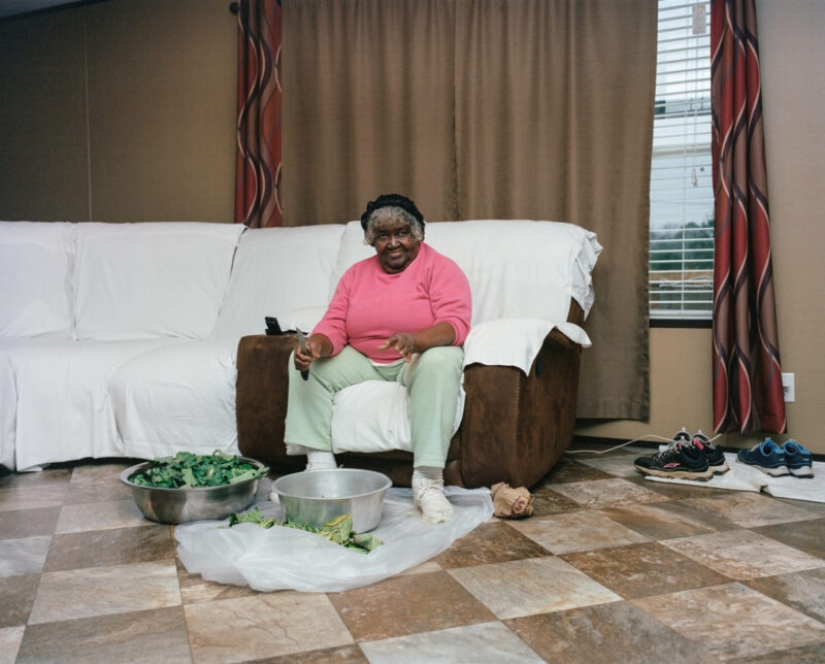 Sammy Lee, Winston County, Mississippi
"Let me take you to a park in downtown, where there is free camping. People here are suspicious of you. They think you might be a German criminal on the run from justice," 44-year-old Tony, a resident of a small community Home, Kansas.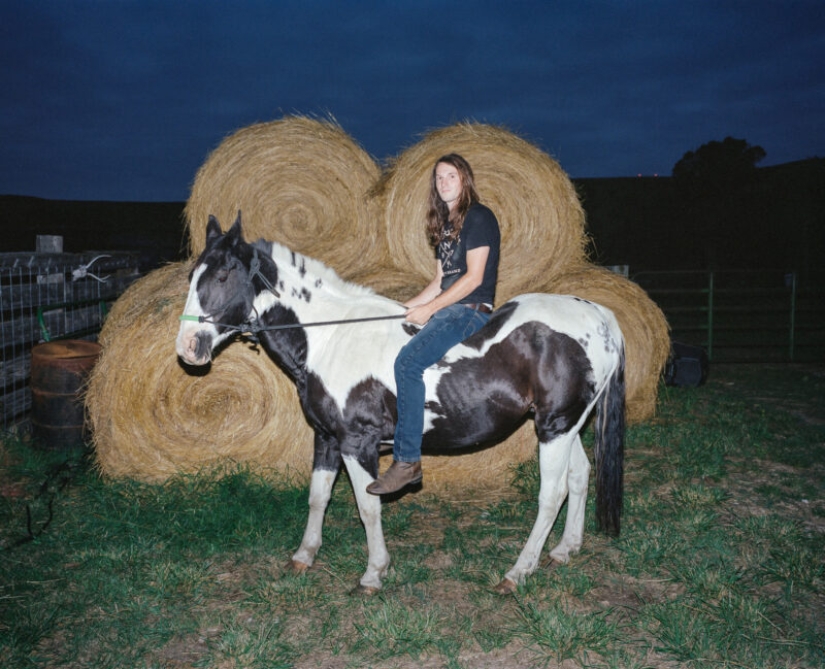 Hunter, Sheridan, Wyoming
"In this country, most people are good. But there are a few bad ones that spoil everything," Richard, bus driver, Chicago, Illinois.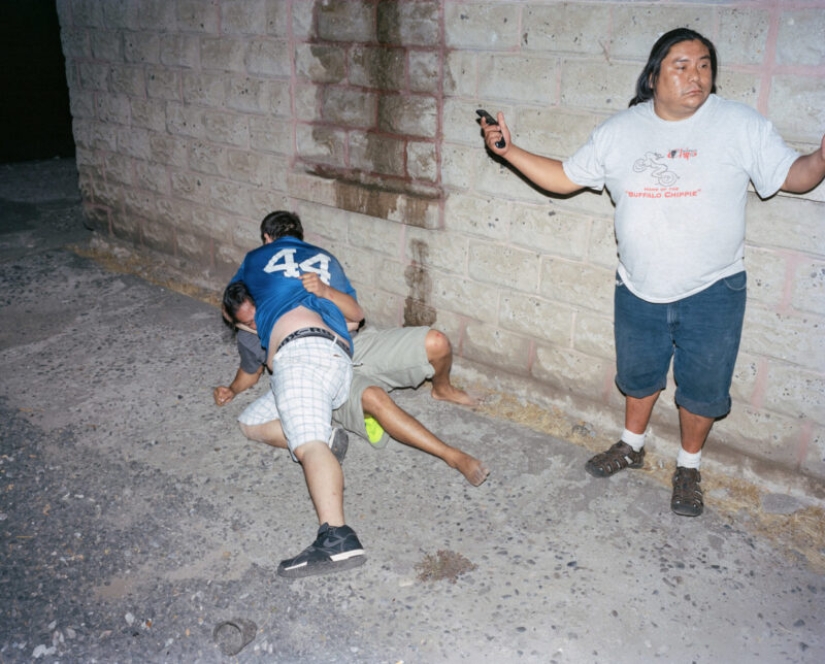 A fight at the Ne-Perce Reservation in Lapwai, Idaho. The Non-Persian Indian people live on this reservation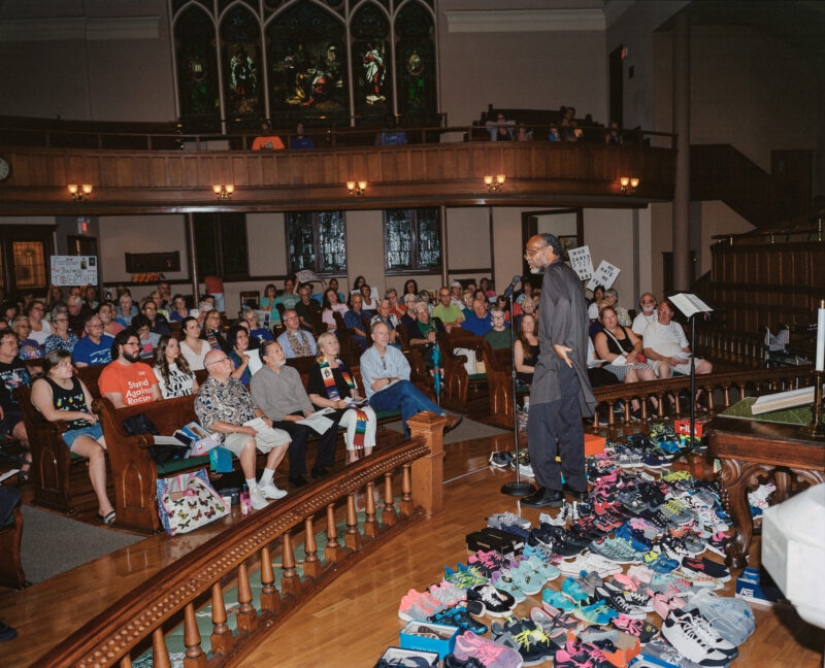 United Methodist Church, St. Joseph, Missouri.
"San Francisco is the main American city for homeless people and drug addicts. I don't know how it happened, but probably because the weather and the city offer them very good conditions,"- a casual interlocutor at a gas station, Jean, Nevada.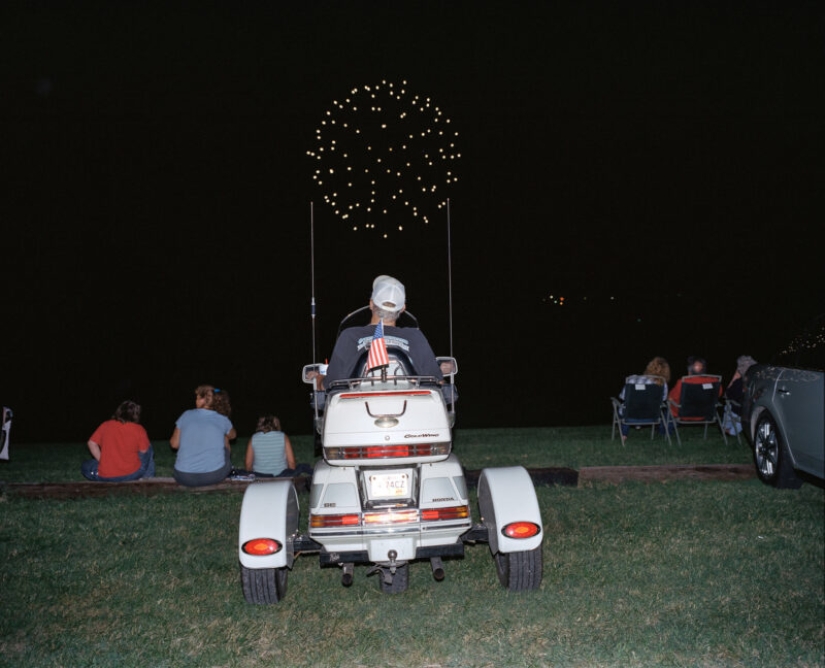 Independence Day Celebration, Marysville, Kansas
"Look at all the great civilizations. Everyone fenced themselves with walls to protect their own. This is happening right now and in Europe. I have a wife and children that I need to take care of. Don't get me wrong. I'm not against Latinos. Most of my colleagues are Mexicans, and they are good, hardworking people. We need to know who is coming to our country!" - a middle-aged man, Steamboat Springs, Colorado.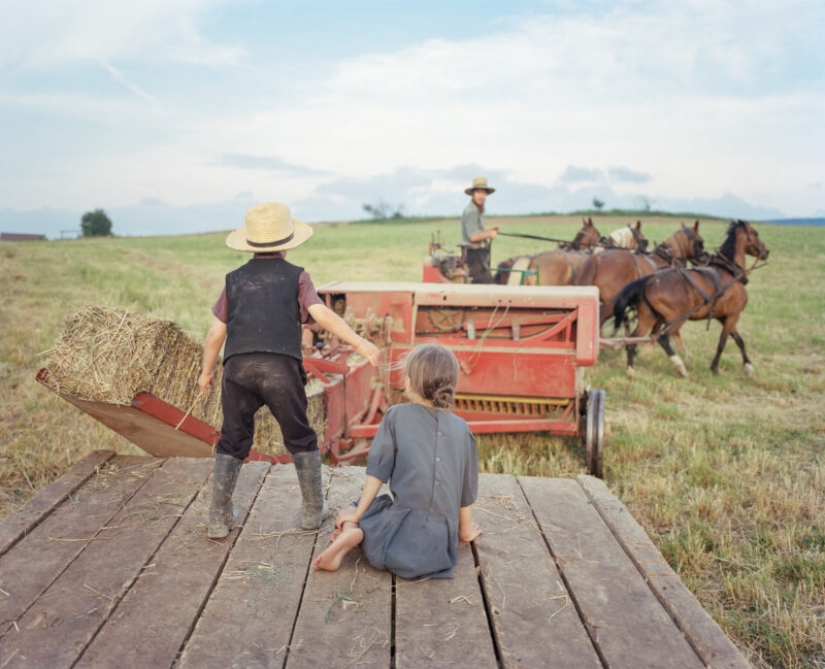 Jesse, Esther and Samuel, Fidler, Pennsylvania.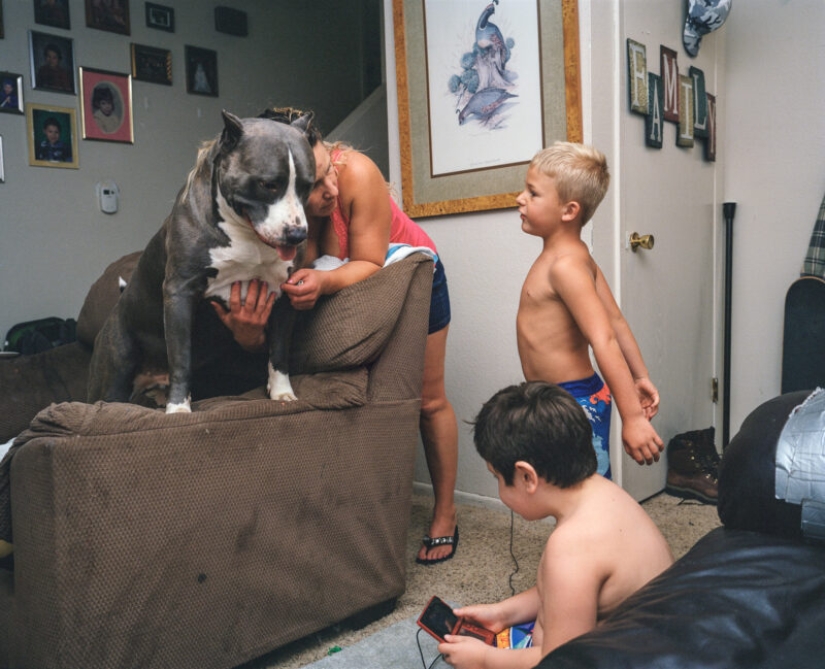 Samantha, Alex and Quentin, Craig, Colorado.
"My grandfather chewed tobacco (we are talking about non-smoking tobacco like snus, which is used by many residents of the south and Midwest, especially farmers, cowboys and rednecks. - Esquire), my father too, it's in our blood: guns and tobacco," Kevin, 41-year-old marijuana farmer, Karmet, California.
Keywords: Donald Trump | USA | Photo trip | Epoch
Post News Article