Beauty, health and grace have always attracted men in women. What could be better than a sporty girl? Only a sporty girl who is able to stand up for herself! Wrestling for many years was considered a male occupation, and there were few representatives of the fair sex in this sport. But today everything has changed. (Careful! Nude)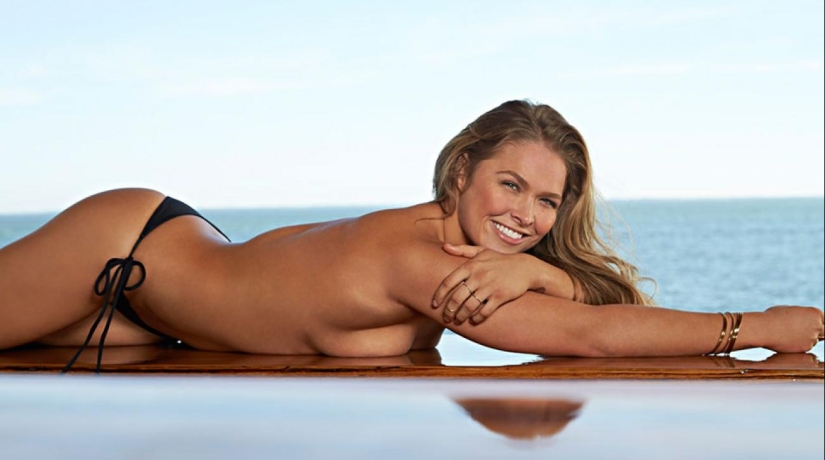 1. Women's MMA legend Ronda Rousey
This girl started her sports career in judo and, as a result, became a real symbol of women's MMA. Ronda's love for sports was instilled by her mother, who was engaged in judo all her life and achieved considerable success in this form. The sports mother woke her daughter up in the morning with a special "elbow lever" technique and accustomed her to daily training.
This approach to education bore fruit, and at the age of 17, Rosie was selected for the Olympic judo team, where the girl was the youngest participant. Ronda is the winner of a silver medal at the World Championships in Rio de Janeiro, as well as a bronze medal at the Olympic Games in Beijing.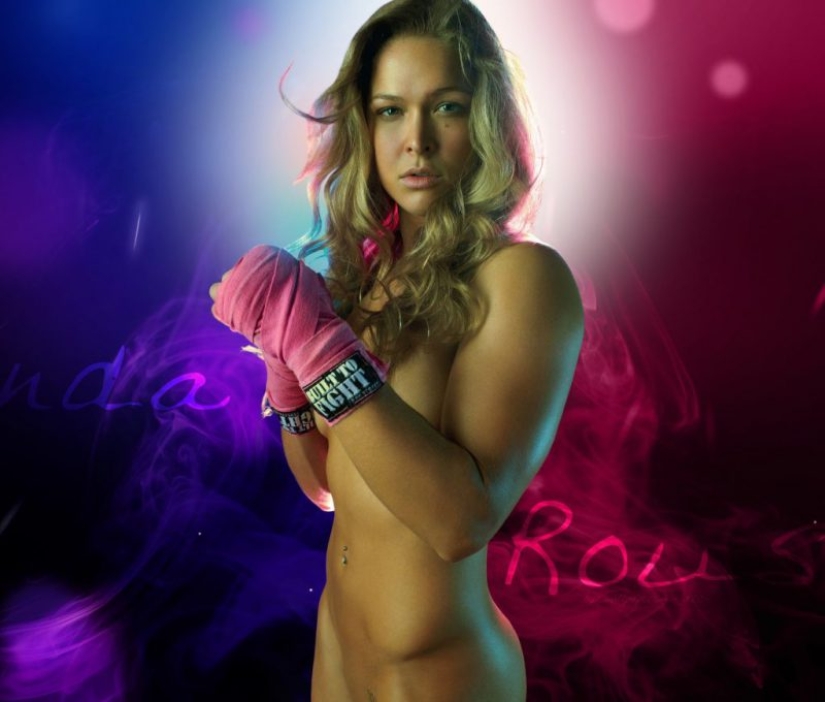 Having achieved serious success in judo, the girl decided to try herself on the octagon, when women's MMA fights were just emerging as a sport. Ronda has achieved success here, becoming the champion of the Strikeforce organization. Then Rousey moved to the UFC and was a champion there for a very long time, until she lost to Amanda Nunes and Holly Holm.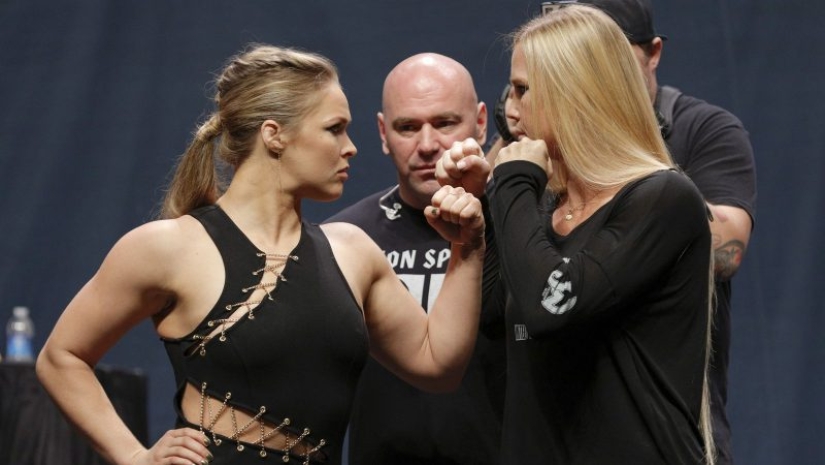 To date, the girl does not participate in MMA fights. Ronda Rousey tries herself in wrestling and stars in movies. The champion and beauty can be seen in the films "The Expendables 3", "Fast and Furious 7" and "Entourage".
The world champion in Brazilian Jiu-jitsu, Mackenzie Dern, was born in the United States in a sports family. Her father, Wellington "Megaton" Diaz, a world-class jiu-jitsu star, introduced his daughter to wrestling from an early age. Having started studying at the age of three, at six Mackenzie began to take part in competitions, and at fourteen she went to the World Championships, from where she brought gold.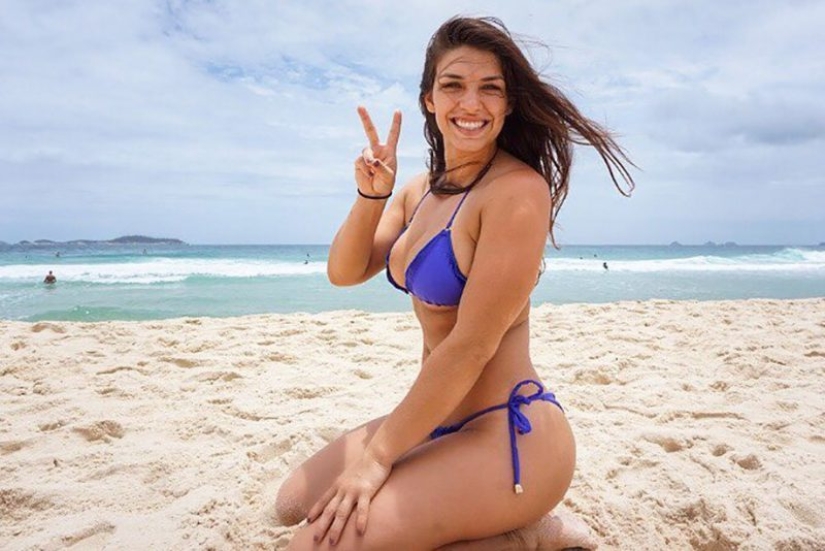 At the age of sixteen, the girl left the ranks of juniors and began competing with adult rivals. Some Turf wins are just hard to believe. A girl weighing only 52 kg was able to defeat Gabi Garcia in a duel, who was heavier by as much as 40 kg! This victory was not easy for the girl — she had lost to Gabi as many as 5 times before.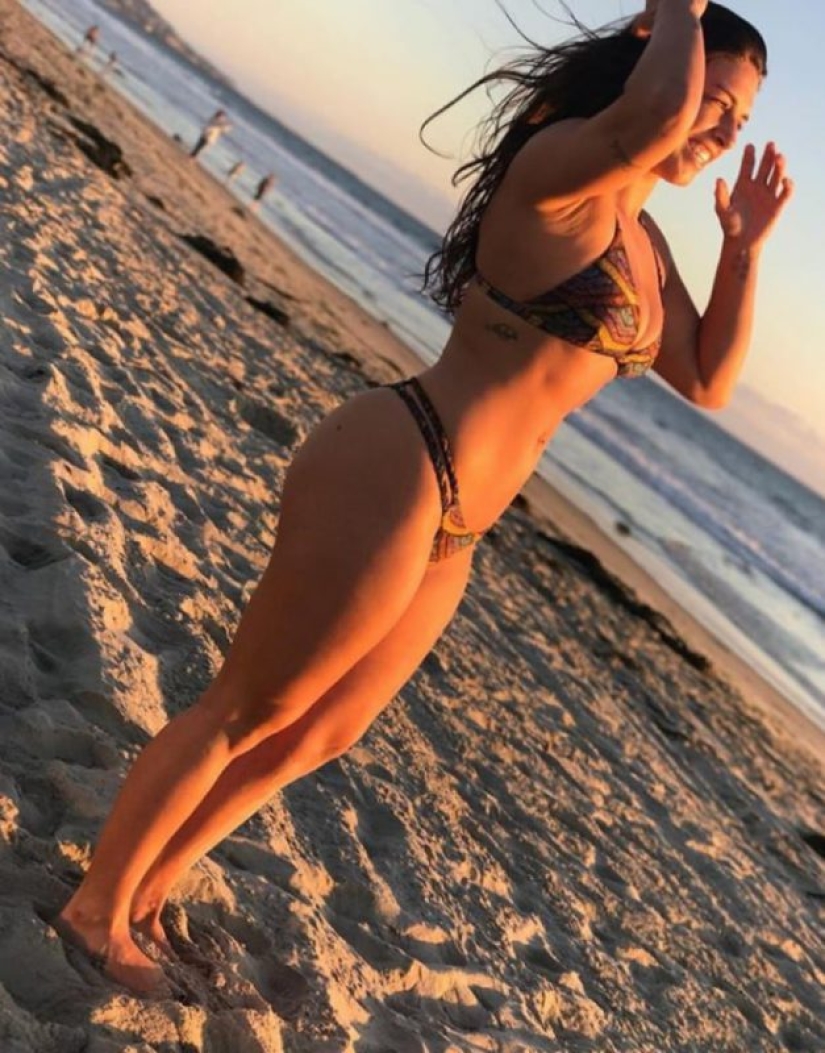 Mackenzie Dern is a multiple world champion in Brazilian Jiu-jitsu, the winner of Abu Dhabi World Pro and for several years occupied the top line of the IBJJF rating, consistently defeating all her rivals. Now the girl-fighter is conquering MMA — she has already 7 victories in her piggy bank and so far not a single defeat.
3. Kyra Gracie from the powerful Gracie clan
In Brazilian Jiu-jitsu, the Gracie clan is rightfully considered the most effective. It was he who gave the world the largest number of top fighters both in the main form of martial arts and in the octagon. Kira Gracie was the first woman of the family to become the owner of the title of world champion in jiu-jitsu. At the age of 24, the girl has already become the owner of a black belt.
Now Kira is a four-time world champion in Brazilian jiu-jitsu, a five-time Brazilian champion and a three-time winner of the ADCC grappling champion title.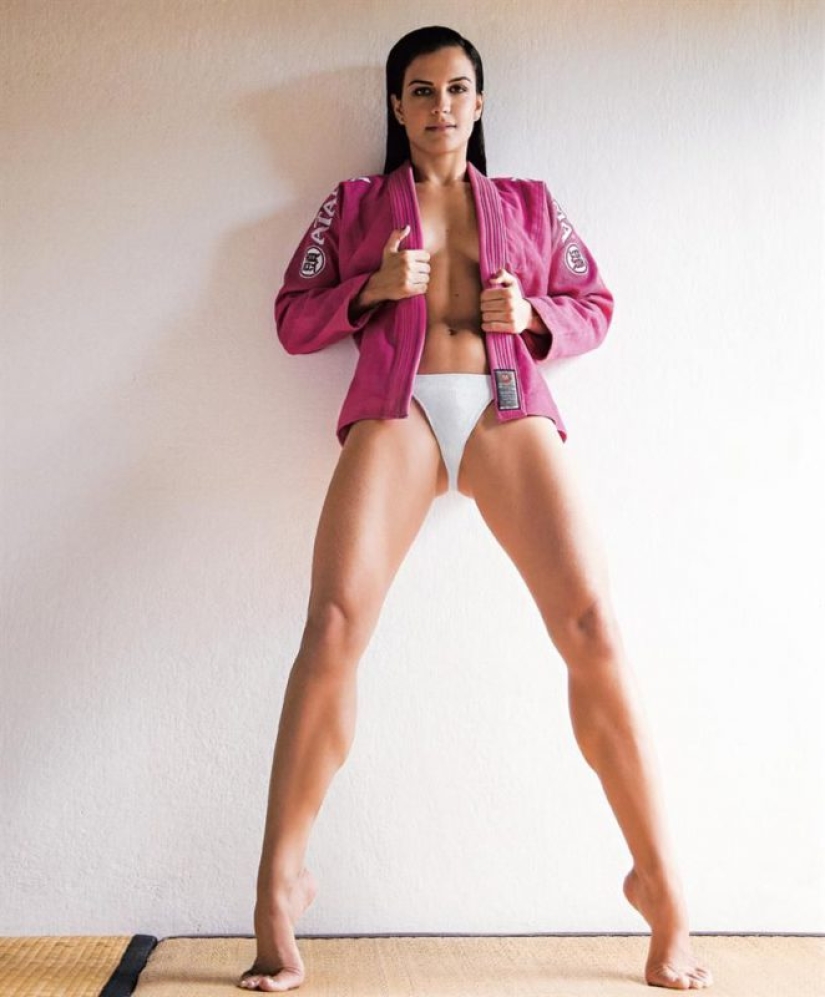 Not so long ago, rumors appeared in the media that the athlete is also trying herself in boxing. Kira Gracie has not yet been noticed in MMA, although in interviews the girl often says that this type of martial arts is very interesting to her.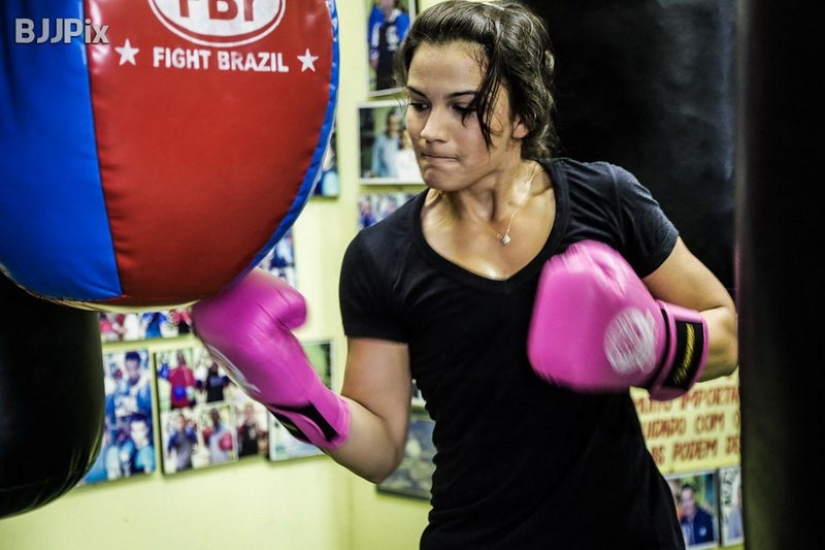 It should be noted that the beauty is well aware that in photo shoots she looks no worse than on the wrestling mat. Gracie has a lot of good pictures in very seductive images.
Unlike most of the beautiful MMA champions, Marina has not been engaged in wrestling since childhood. She grew up a sporty child, but was fond of athletics. At the age of 14, Mokhnatkina was already a master of sports in long-distance running.
The girl came to sambo in 2004, having decided to try a new direction of sports for herself. Now Marina remembers that 25 girls came to the section with her, but a year later she was left alone.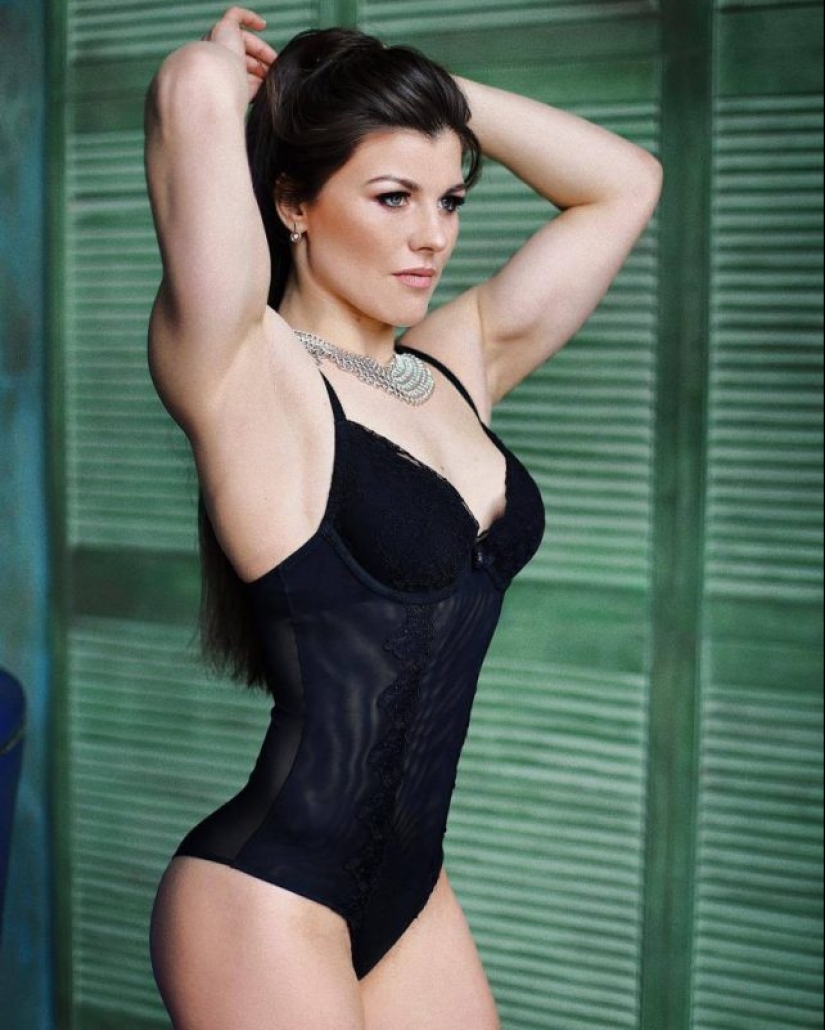 The girl sees a positive moment in this — in sparring she had to deal exclusively with guys, which had a positive effect on the athlete's training. The athlete does not hide that it was difficult, and she shed a lot of tears, but victories in duels with girls began to be given to her very easily.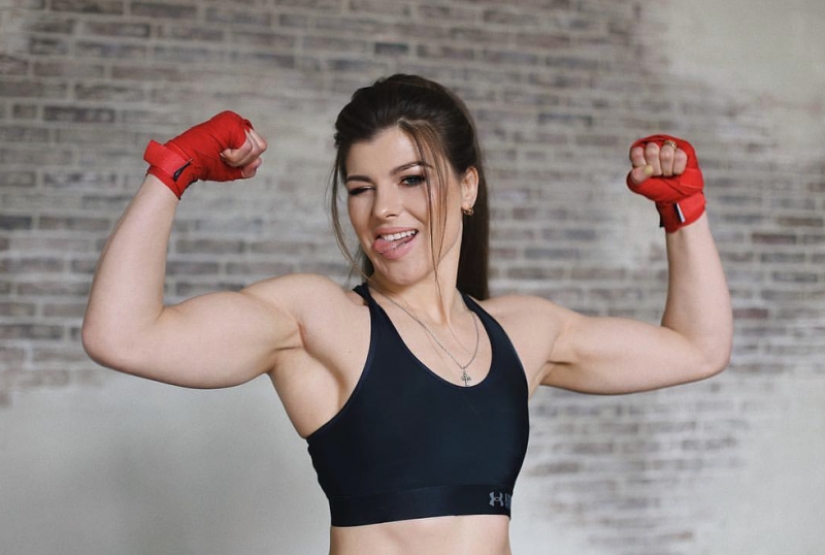 The seven-time champion of Russia, six-time world champion and two-time European champion in SAMBO is now conquering MMA. The girl has already held five fights in the domestic Fight Nights promotion, four of which she won with painful techniques, and lost one on points.
Romy has been involved in sports since the age of 8 — it was at this age that her parents took the baby to the judo section. The athlete began to receive her first championship titles in her early youth, and by the age of majority she could already consider herself an accomplished star of world judo.
Among Romy's victories are "silver" at the European Championship in Lisbon, "bronze" at the World Championship in Rotterdam and "bronze" in the European Championship 2012, held in Chelyabinsk. These victories opened the way for the girl to the Olympics.
Romi Tarangul also tried herself as an erotic model. In 2008, the girl was offered to take part in a photo shoot for Playboy and, to the delight of millions of men around the world, she did not refuse.
It is absolutely clear that if Romy, someday, decides to quit big-time sports, then with her appearance and charm, she will definitely not be lost.
Rachel was born in a sports family and started practicing judo very early. I must say that in comparison with other girls from this collection, her success in martial arts was more modest. Ostovich, just became the champion of her state.
From judo, the Hawaiian beauty moved to the SFS, where her track record recorded four victories and four defeats.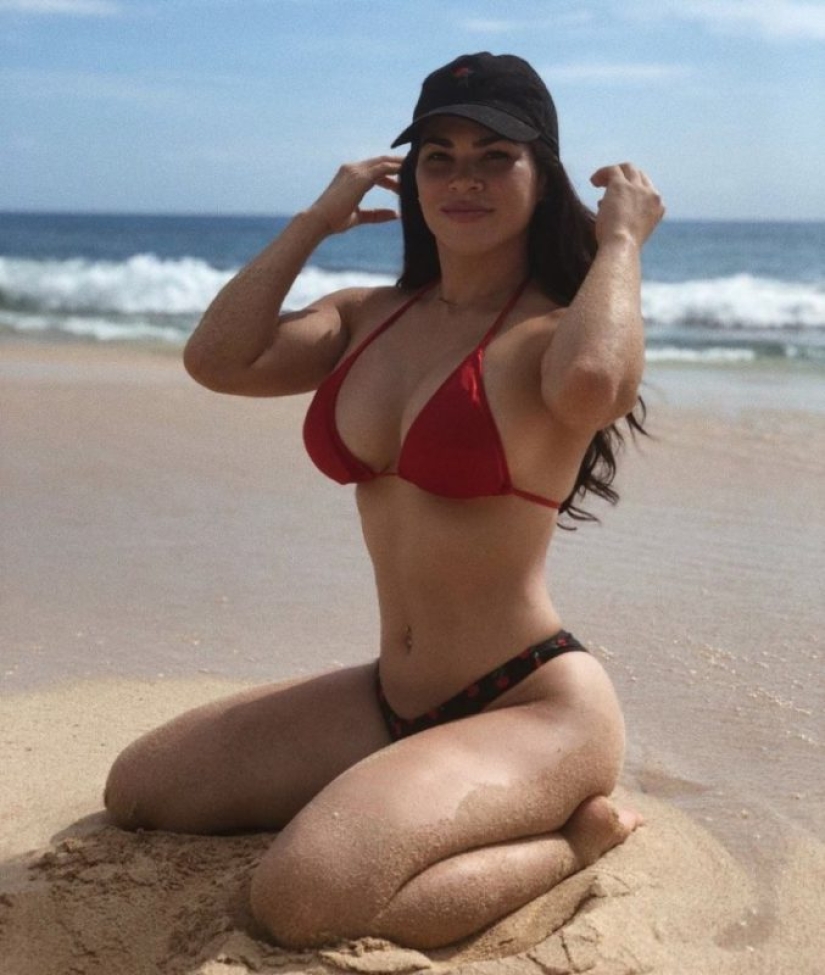 Not so long ago, Rachel became the acting figure of a major scandal in MMA. She was severely beaten by her husband, also a mixed martial artist Arnold Burdon. Due to injuries received at home, the athlete was unable to participate in the planned fight with Paige van Zant.
After a home fight, the athlete's husband was arrested on suspicion of attempted murder.
Rachel is well known to MMA fans, primarily for her extravagant behavior. The girl went to the weigh-in in a Wonder Woman costume, and also inserted silicone breast implants.
Keywords: MMA | Martial arts | Wrestling | Girls | Champion | Erotica
Post News Article