Tattoo artist, makeup artist, performer, model and blogger Philip Royer from the canadian city of Montreal, known to many under the pseudonym of London. But even if you know neither the name of Philip nor his nick, you still no one to mess up. Because that is what the guy worked hard for many years, systematically turning himself into a real fiend.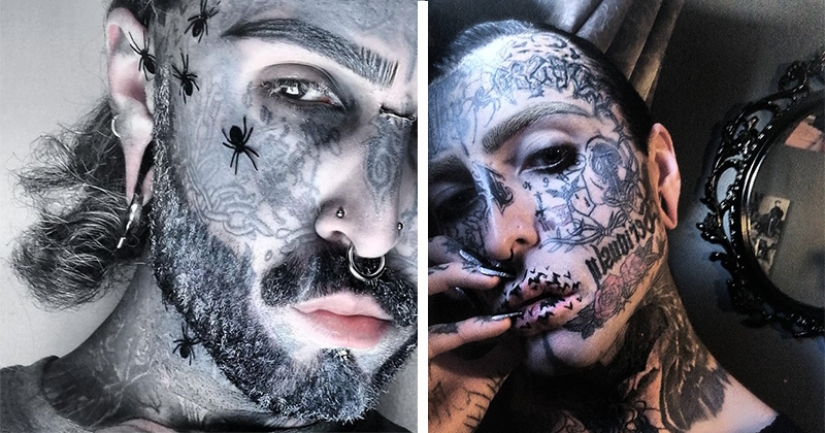 Philip since childhood obsessed with mysticism and loves everything related to undead, especially vampires. We can confidently say that over connoisseur films and literature about vampires you are in Canada you will not find. Bloodsuckers in Rear attracts everything, but especially their immortality, unattainable for the average person.
So describe your style Philip in a recent interview with Design You Trust. To meet your ideal fan of vampires put a lot of effort. It is known that the body Royer 70% covered in tattoos, among which the main mass is occult symbols and thematic drawings.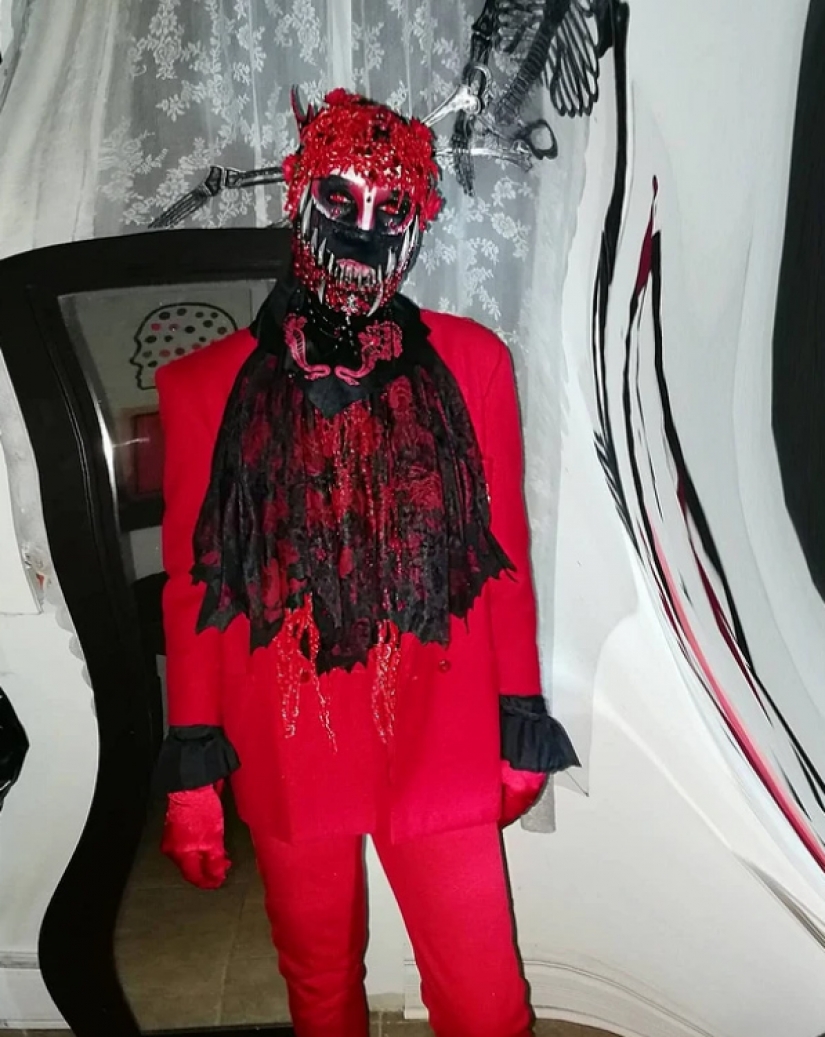 But the painting of the body, the canadian did not stop Philip had surgery on the jaw to give a more sinister look and wears colored contact lenses.
Needless to say that closet Montreal vampire is fully consistent with the style and even the protective mask according to the requirements of quarantine must be worn at all, looks the most ominous.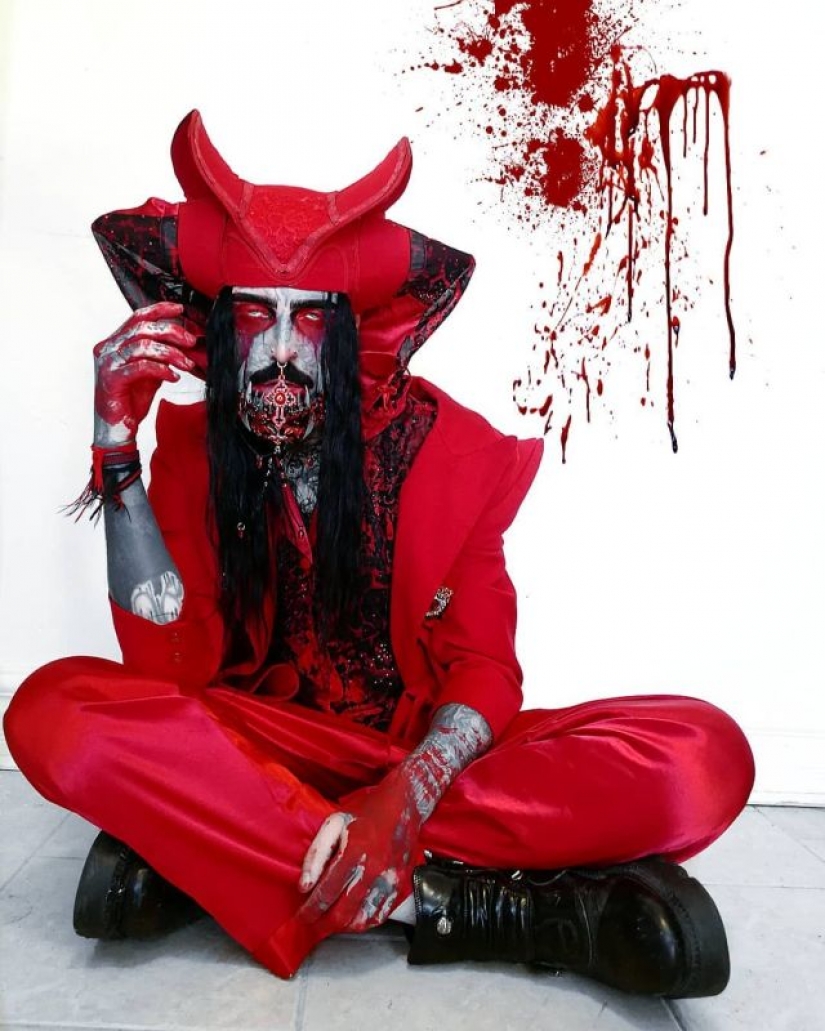 As we can see, Philip still has good art of makeup — it Macapa just racking my brain. All your images, from costumes and accessories, and ending with the "war paint", Royer making your own. Sometimes, to bring the concept to life, the guy takes 5-6 hours and that's not counting the time spent on creating special garments.
Agree, with the appearance of Phil is not easy to get a job as a cashier in a supermarket or an animator in a children's camp. That's why he chose to make a creative way to Express yourself and helping other people, decorating their bodies with tattoos and piercings.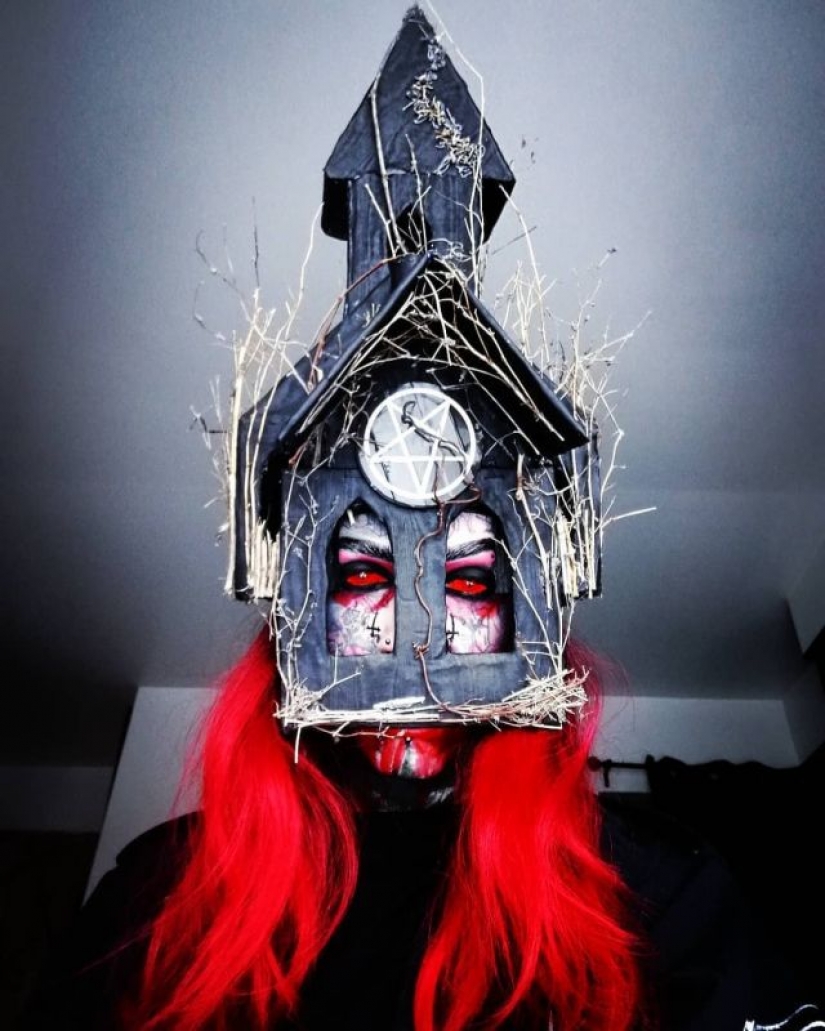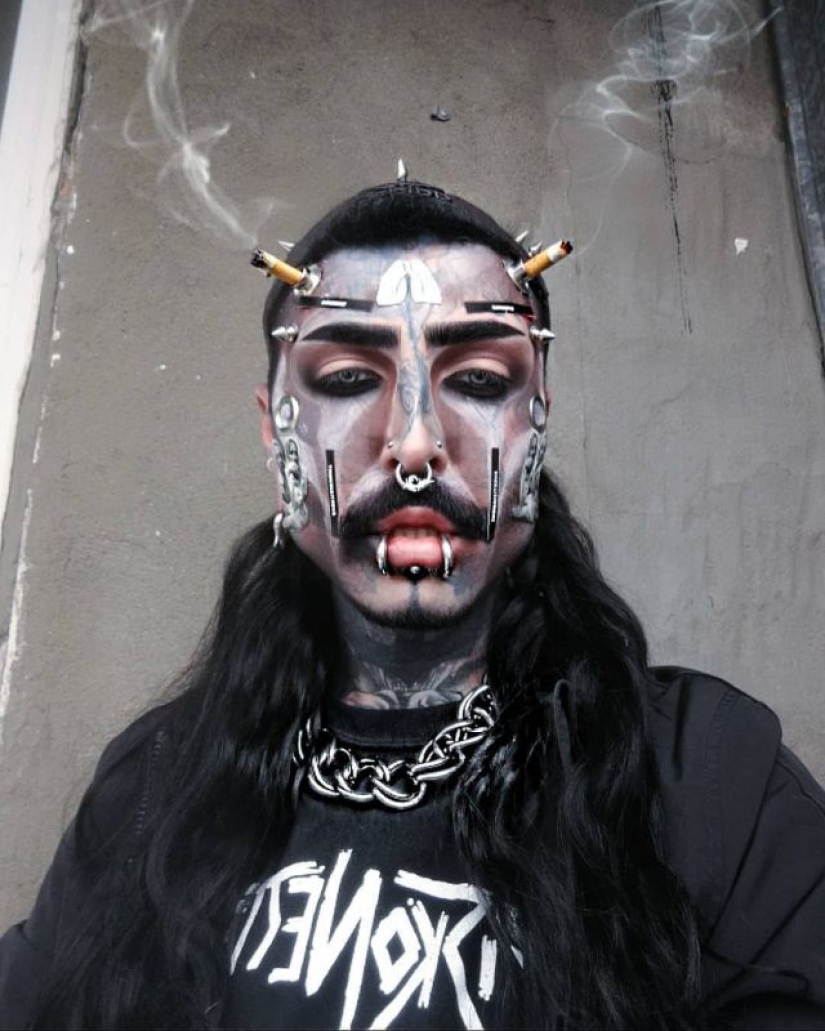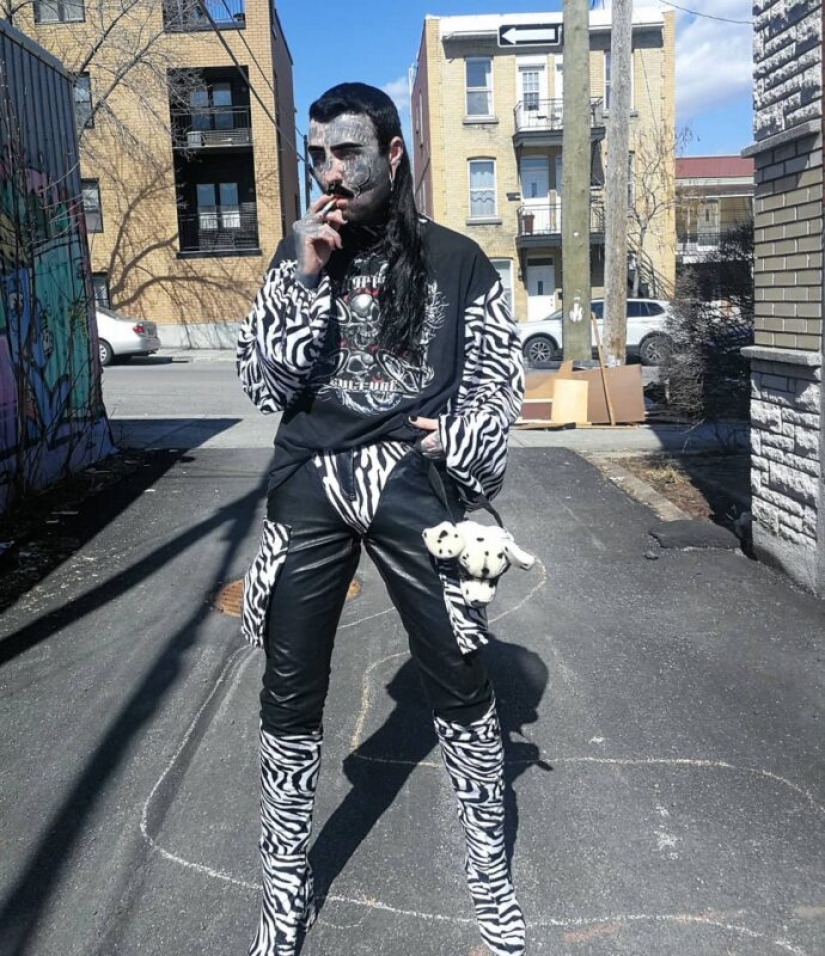 Handsome Philip is not alone in his fascination with Marie Jose Cristerna from Guadalajara are also obsessed with vampires, so changed her appearance dramatically. This has not prevented it to marry and become a mother of four children.
Keywords: Vampires | Canada | Face | Model | Modification | Montreal | Tattoo
Post News Article