The Ministry of Health and Social Assistance of Liberia recently released a forecast for the next six months regarding Ebola. The exact number of possible victims is not called, but it is indicated that it is urgently necessary to purchase 79,490 body bags and 989,985 protective suits for working with corpses. In total, according to the ministry, 2,425 Liberians have died from the virus at the moment — more than half of the number of cases. About how people survive in an infected country — in a photo essay by Kieran Kesner, who spent eight days in Liberia.
(16 photos in total)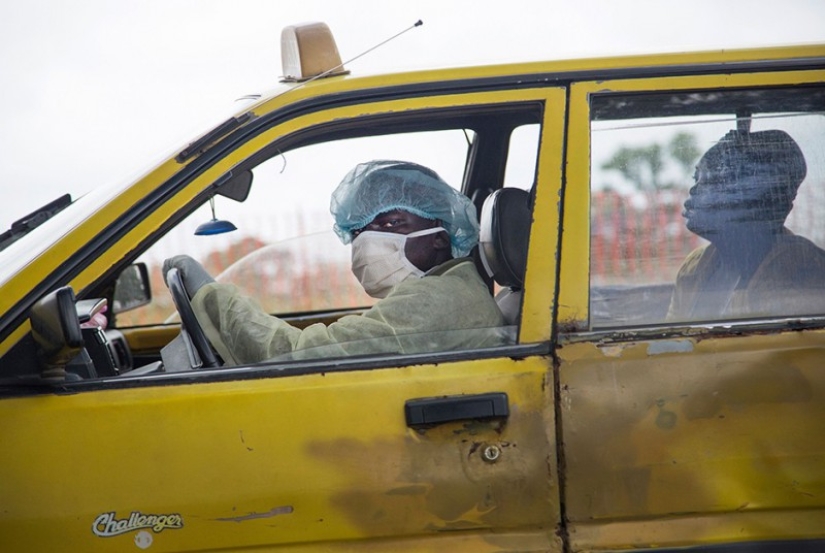 Source: lenta.ru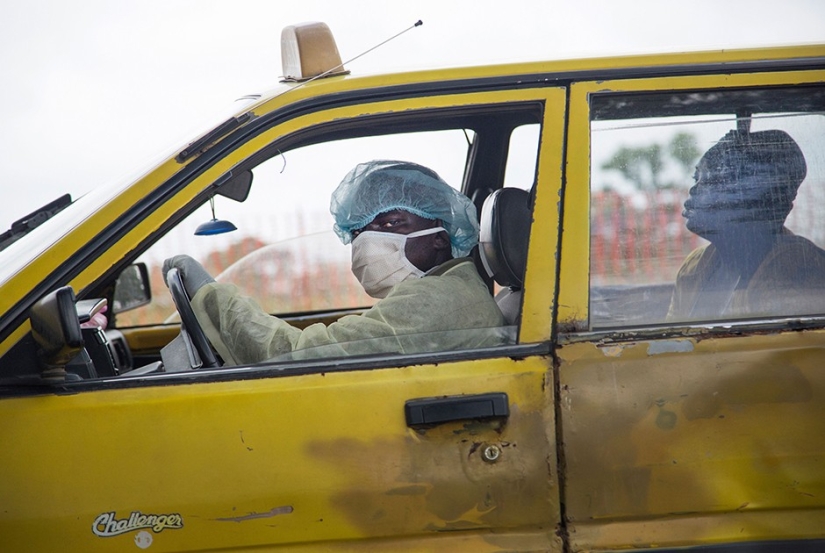 1. By taxi to the clinic
A taxi driver takes a sick woman to a clinic where patients with Ebola are admitted. The photo was taken in Monrovia, the capital of Liberia.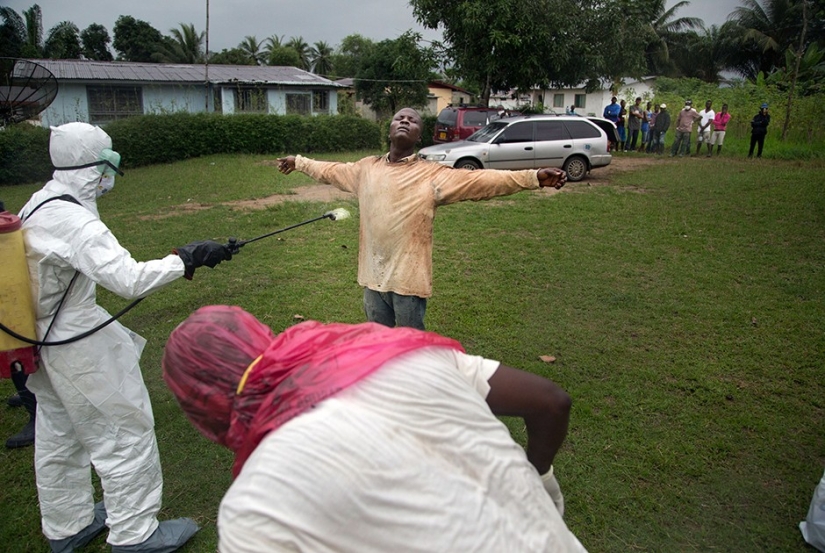 2. Chlorine shower
Members of a group collecting the bodies of those who died from Ebola pour chlorine on each other for disinfection after another raid. Unification Town, Liberia.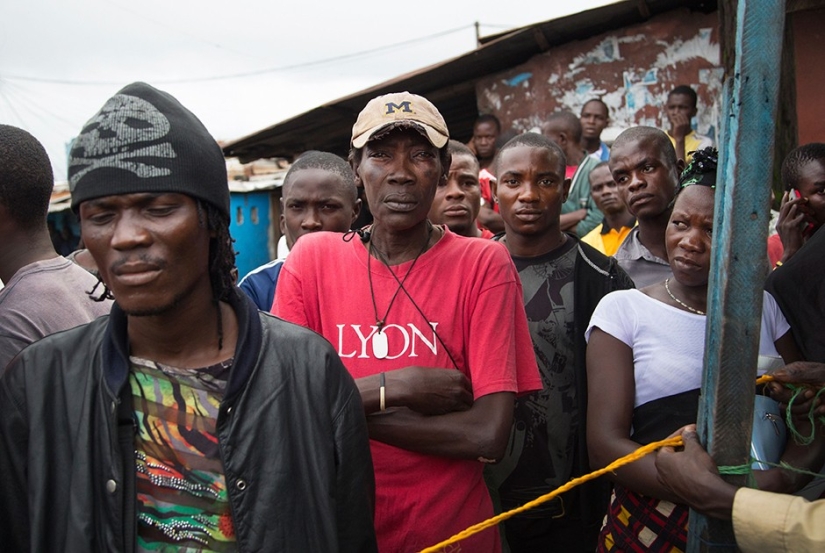 3. Life behind the quarantine line
Residents of the West Point area in Monrovia, the capital of Liberia, are waiting for the distribution of humanitarian aid. The area is under quarantine due to an outbreak of Ebola.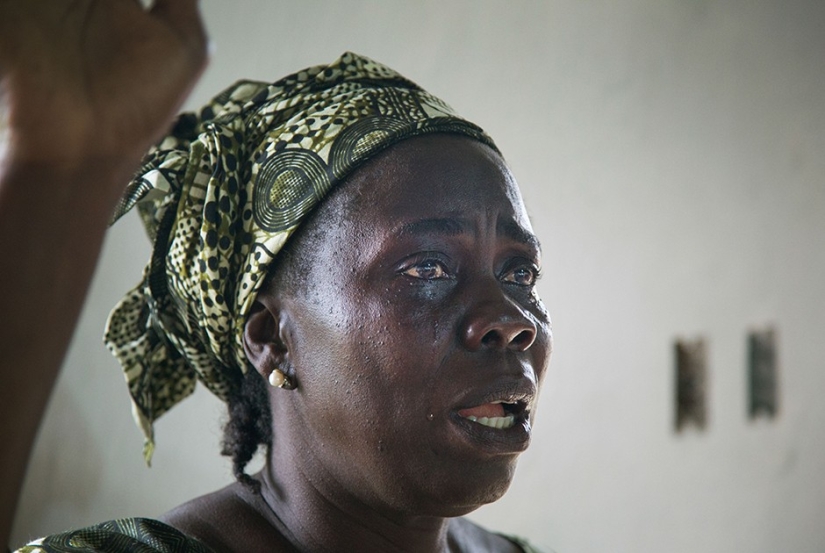 4. Tears of a parishioner
A parishioner of a church in Liberia mourns her pastor and his assistant who died of Ebola.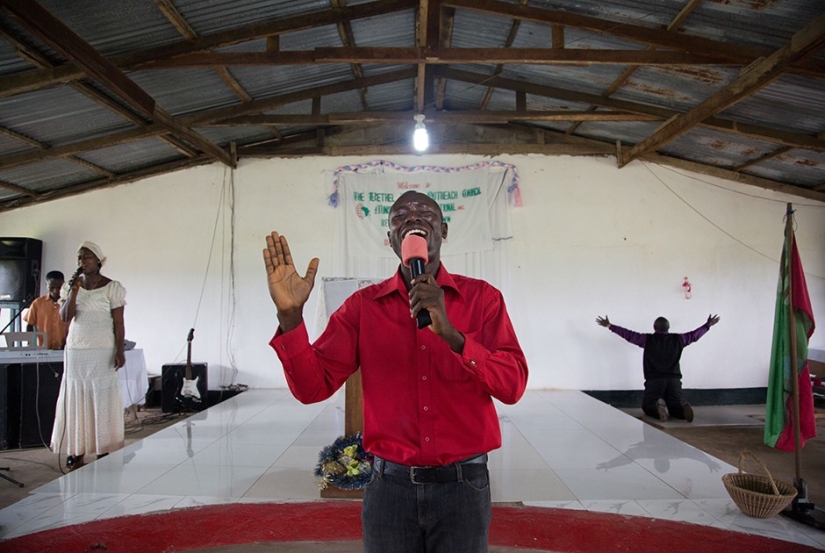 5. Memorial service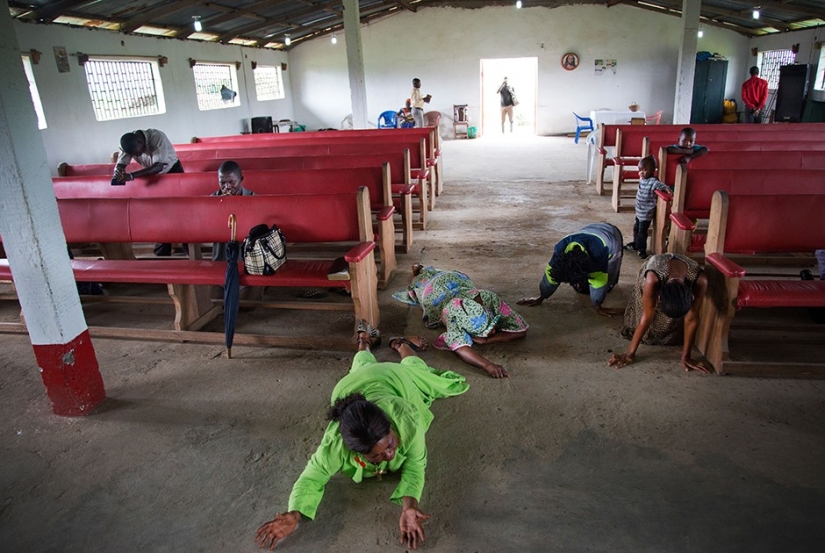 6. Parishioners mourn the pastor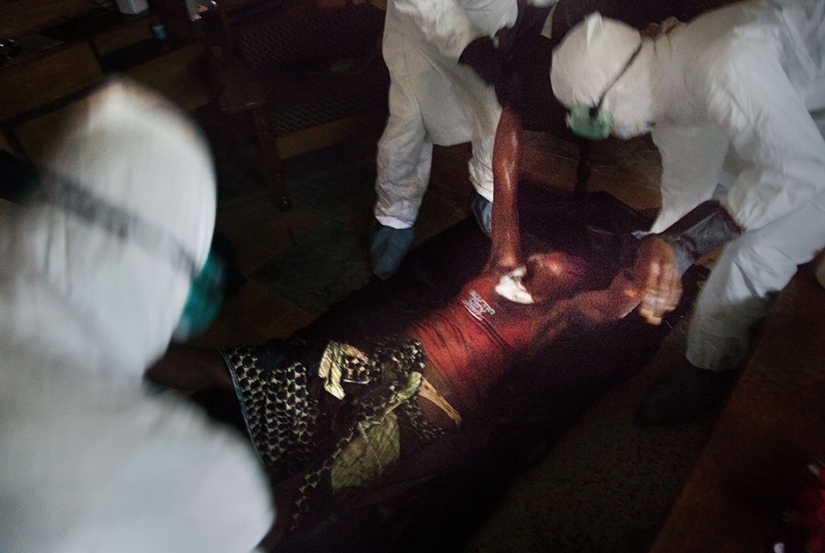 7. Funeral team
The body disposal team pulls the corpse of a woman out of the house. Unification Town, Liberia.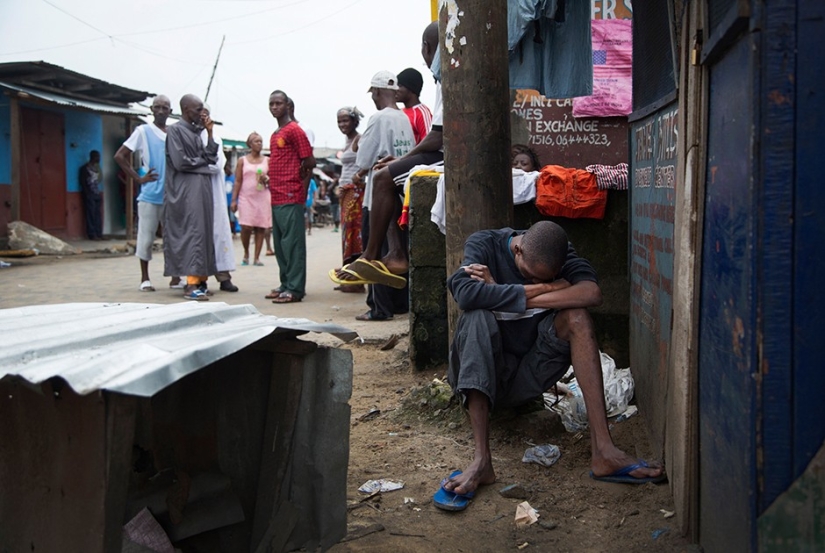 8. In front of the insulator
The isolation ward at West Point, Monrovia. This area is under quarantine.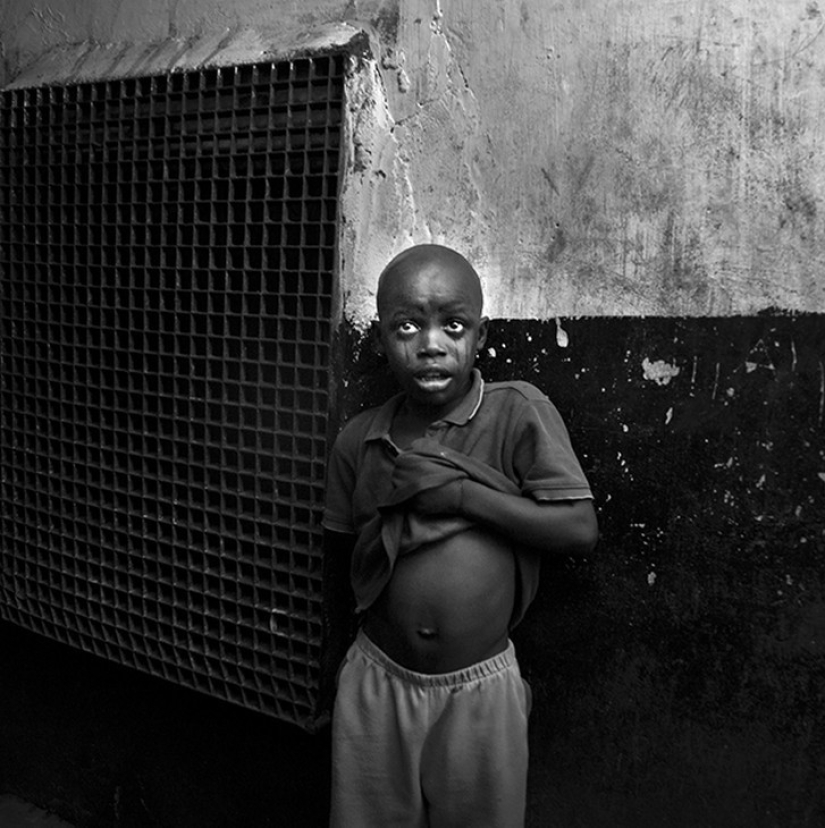 9. At the clinic for fever patients
The photo was taken in the West Point area, Monrovia.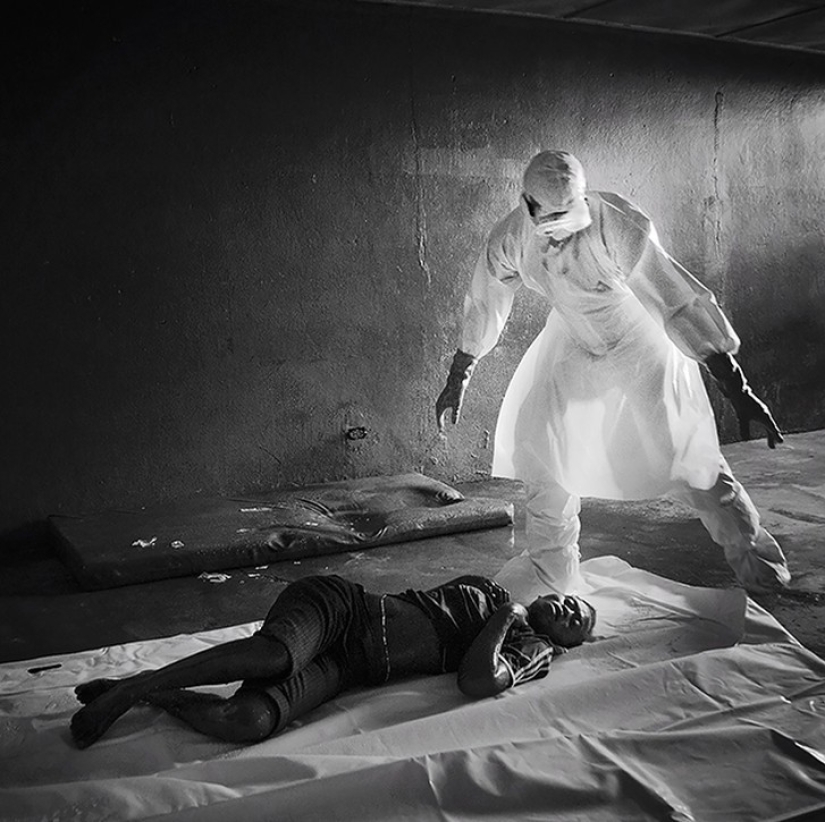 10. The Angel of Death
An employee of the funeral team in Monrovia.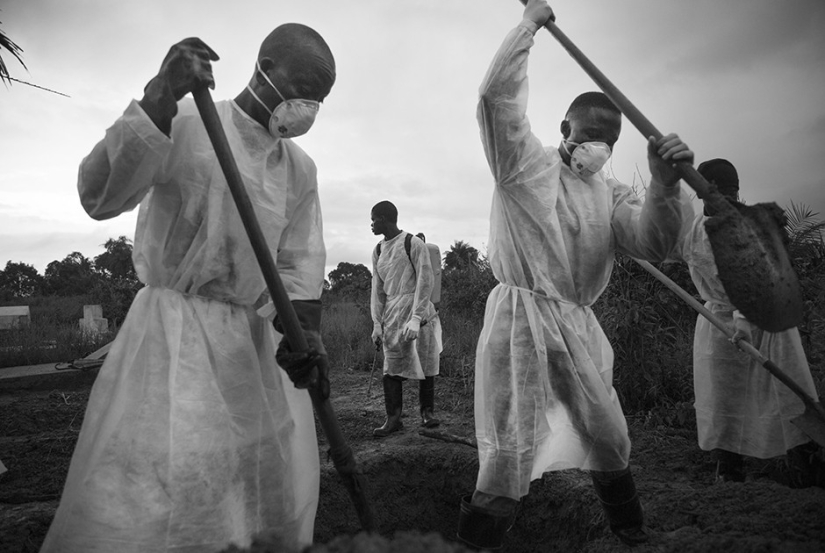 11. Gravediggers
Funeral team members dig graves for victims of the Ebola virus.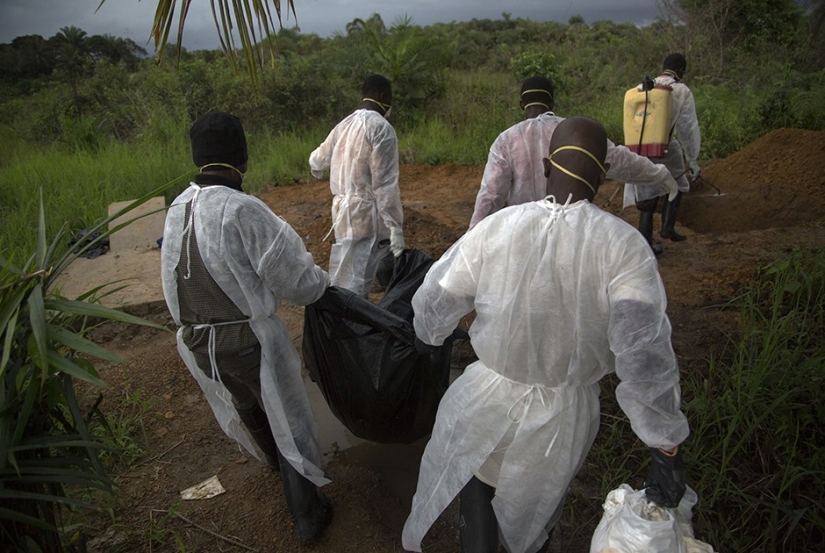 12. To the last shelter
Due to the lack of space for burials, it is necessary to cut down bushes in the vicinity of Monrovia.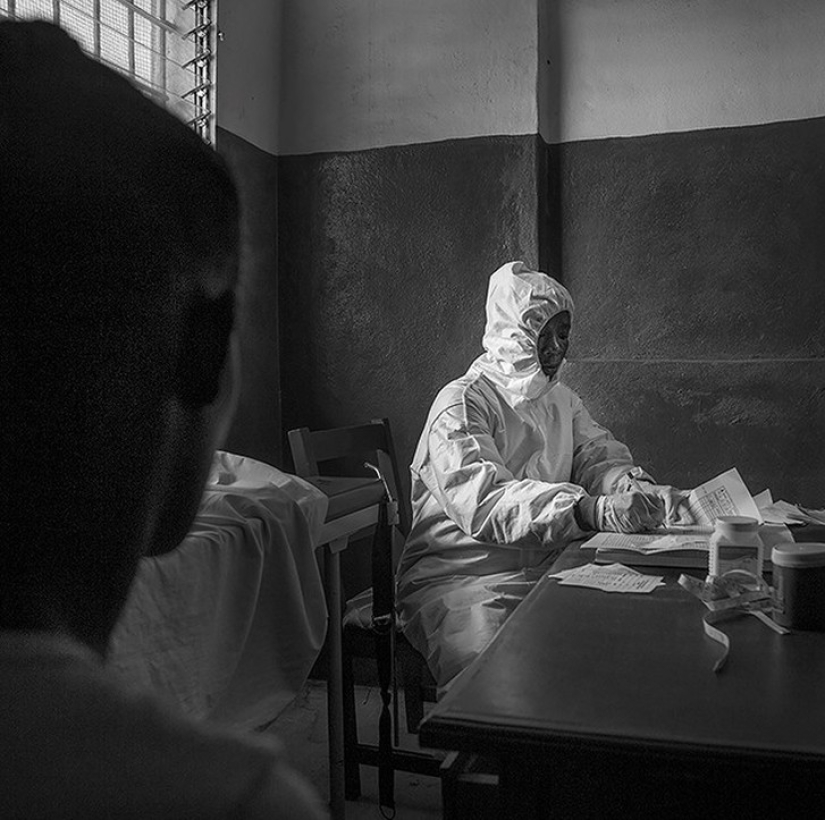 13. Women's consultation
A pregnant woman attends a local consultation. In the next room, patients with symptoms of Ebola are waiting for their turn.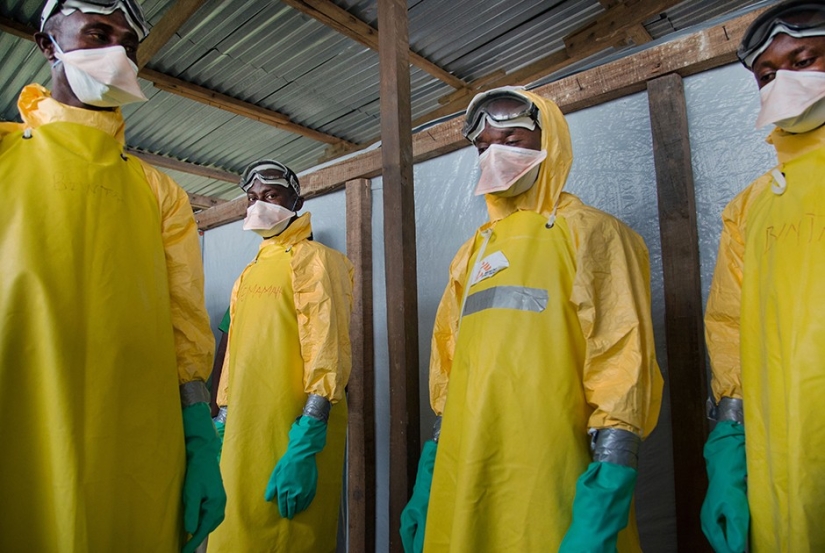 14. Dead body cleaning team
The employees of the body cleaning team change into protective suits before transporting the corpses from the truck to the furnace.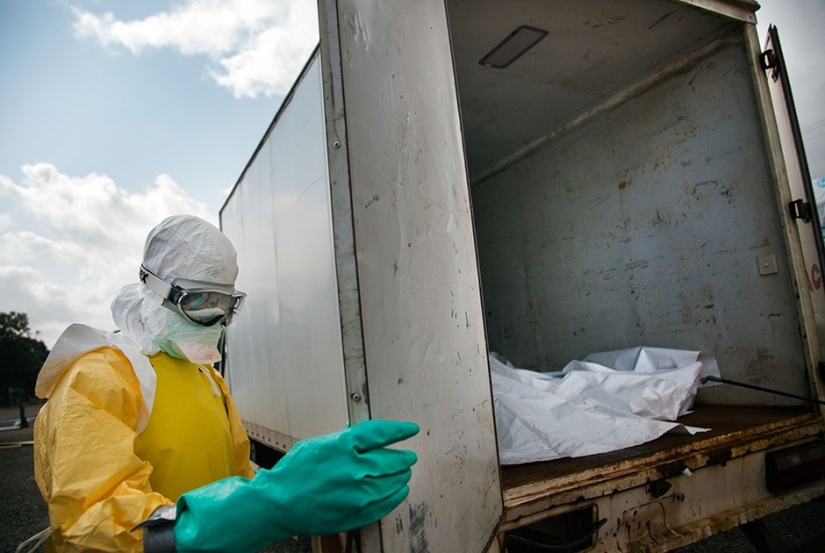 15. Disinfection of bodies before burning
The body incineration team disinfects the bodies before loading them into a truck and sending them to the crematorium.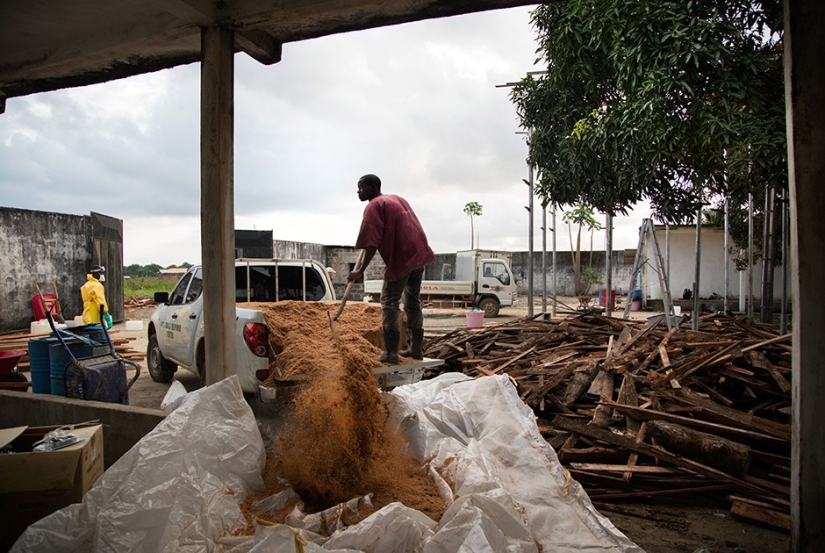 16. Preparation for the burning of bodies
Keywords: Ebola virus | Liberia | Country
Post News Article