A plane ticket in business class often costs twice as much as in economy class. However, it is impossible to be sure that the food served will be twice as good as in economy class. Airline passengers around the world share photos on social networks of what they are served during the flight.
Although we cannot judge the quality and taste of food from photos, but we can say with confidence that the dishes served to business class passengers look much nicer and more appetizing. On the trays, everything is neatly stacked on napkins, on real dishes, often with silver cutlery. In economy class, passengers are offered dishes in disposable dishes. No aesthetics.
(26 photos in total)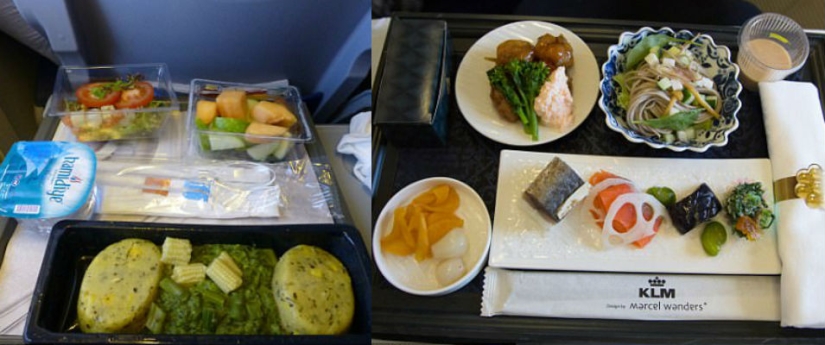 Source: Daily Mail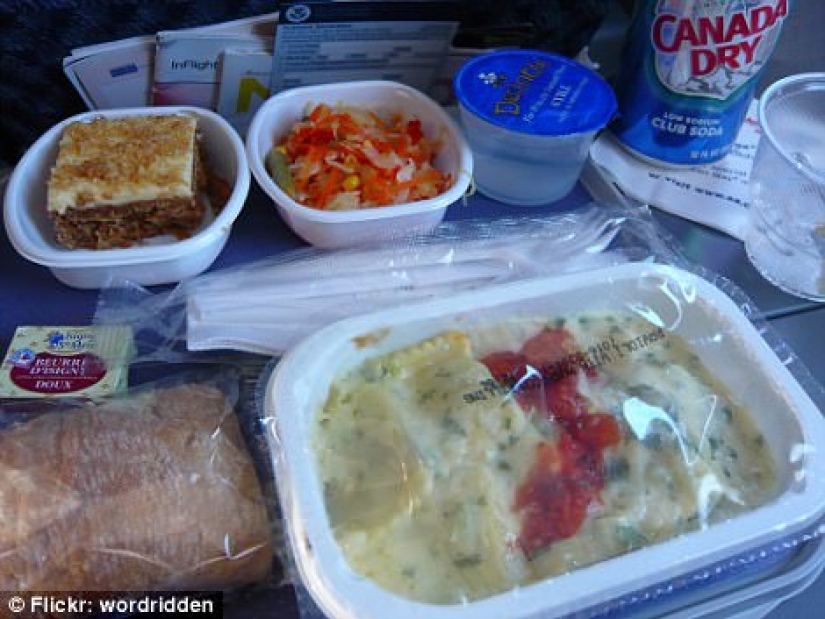 American Airlines American Airlines
Economy class: lunch for warming up in the microwave and plastic dishes.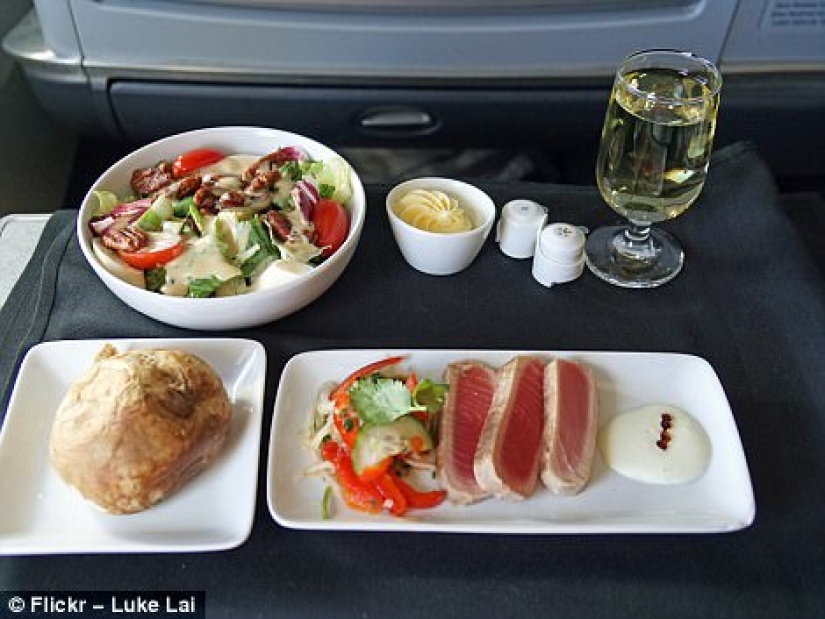 Business class: tuna, Chinese porcelain and even a salt and pepper shaker are separate.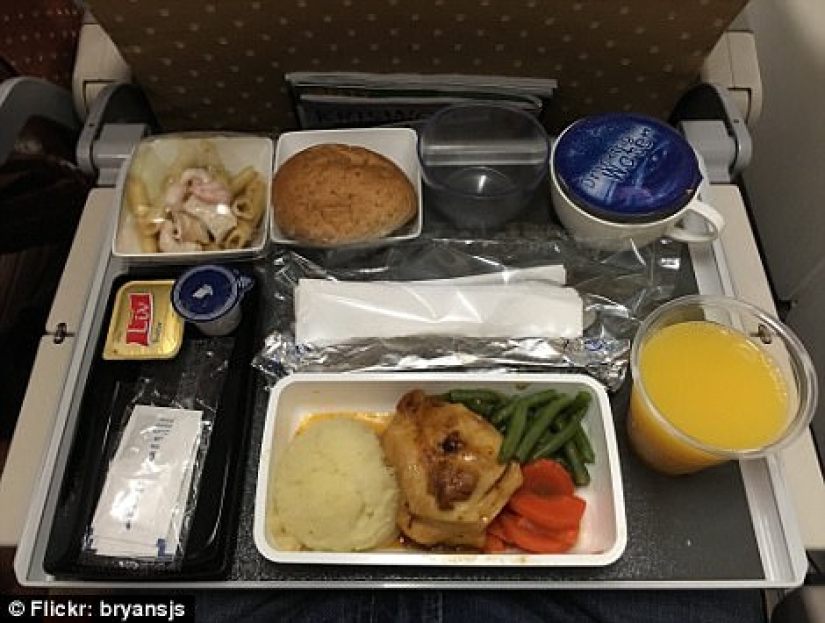 Singapore Airlines
Economy class: some sluggish vegetables, meat of unknown origin and orange juice.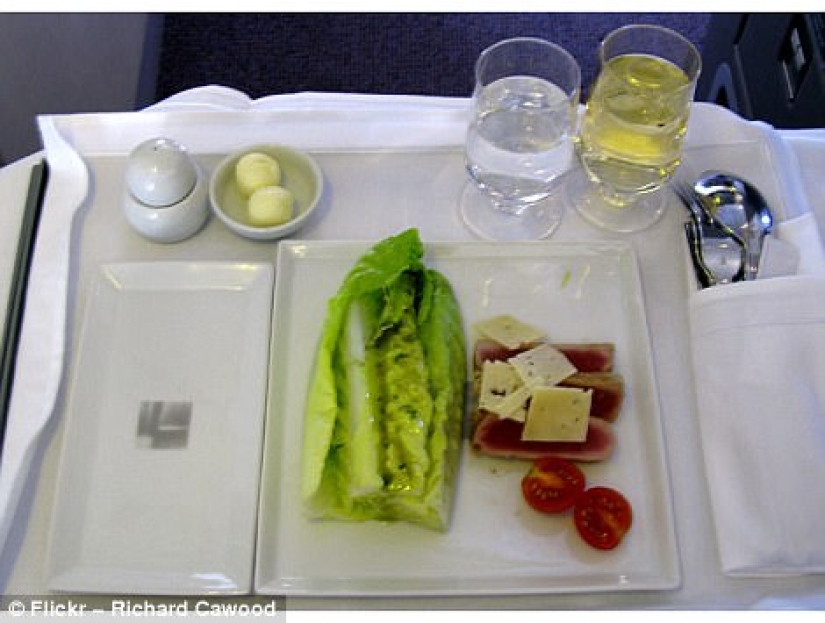 Business class: tuna, cheese and champagne.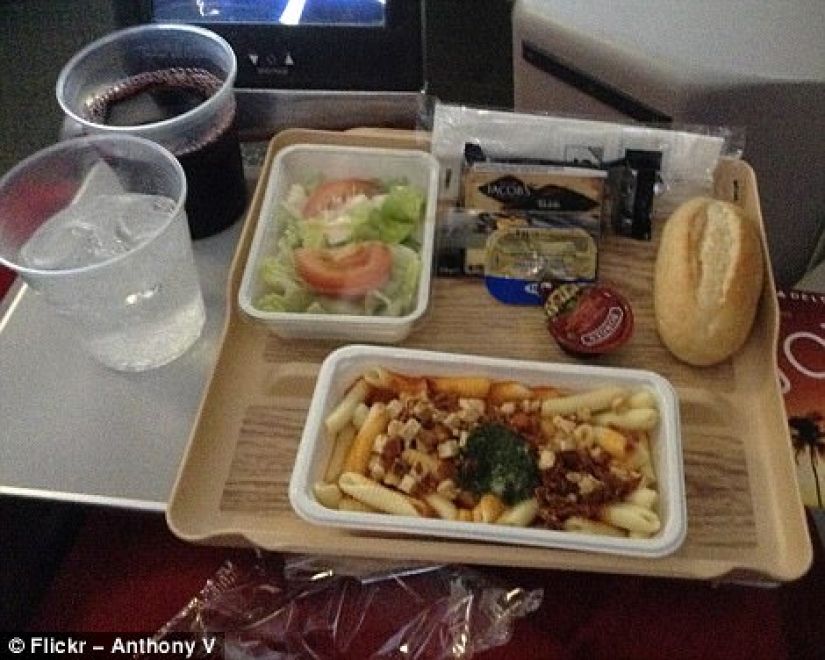 British airline Virgin Atlantic
Economy class: pasta and colorless salad.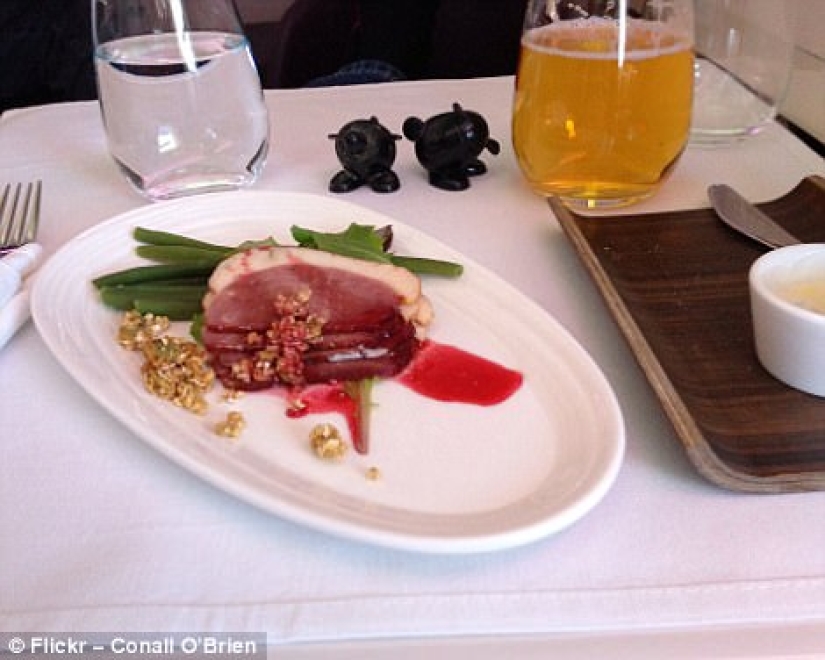 Business class: meat, a snow-white tablecloth and a salt and pepper shaker in the shape of an airplane.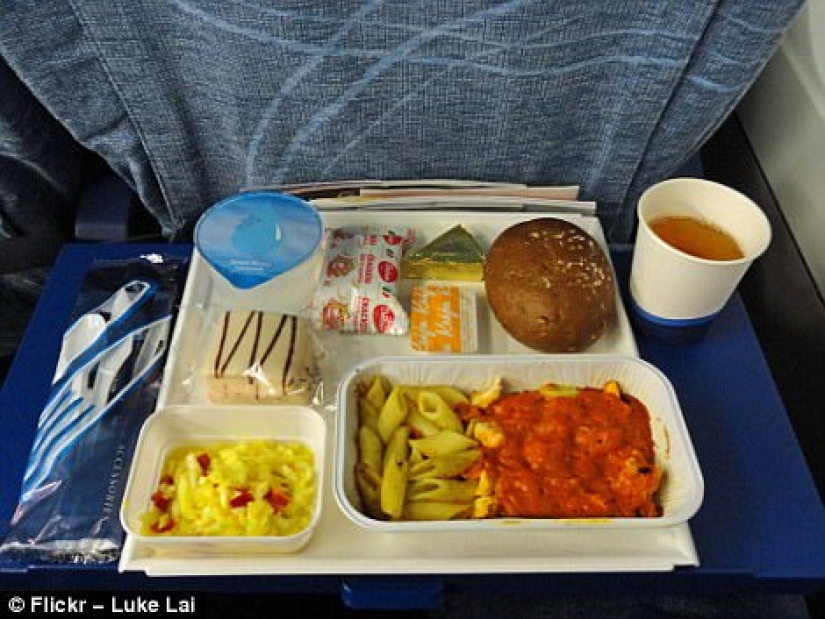 Finnish airline Finnair
Economy class: pasta, some soup, a bun and dessert.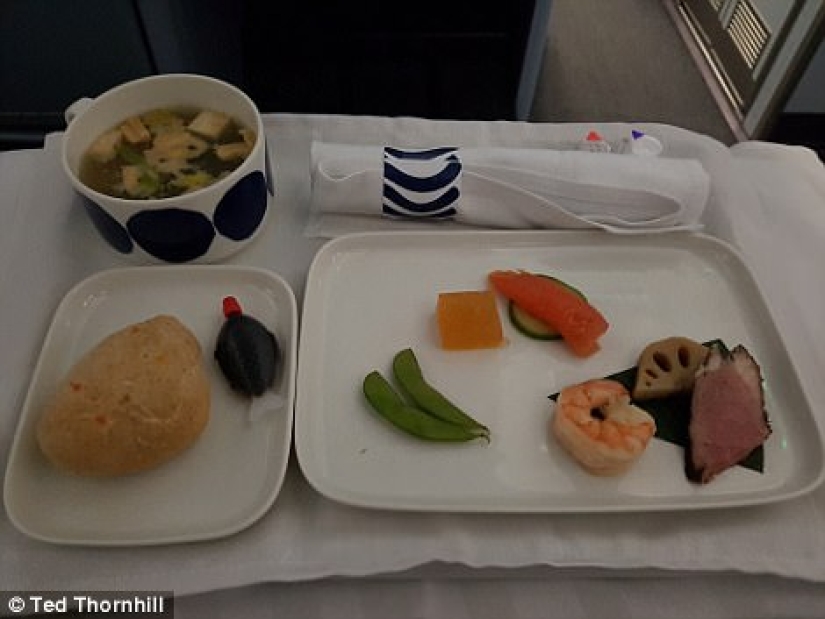 Business class: roast beef, miso soup and champagne.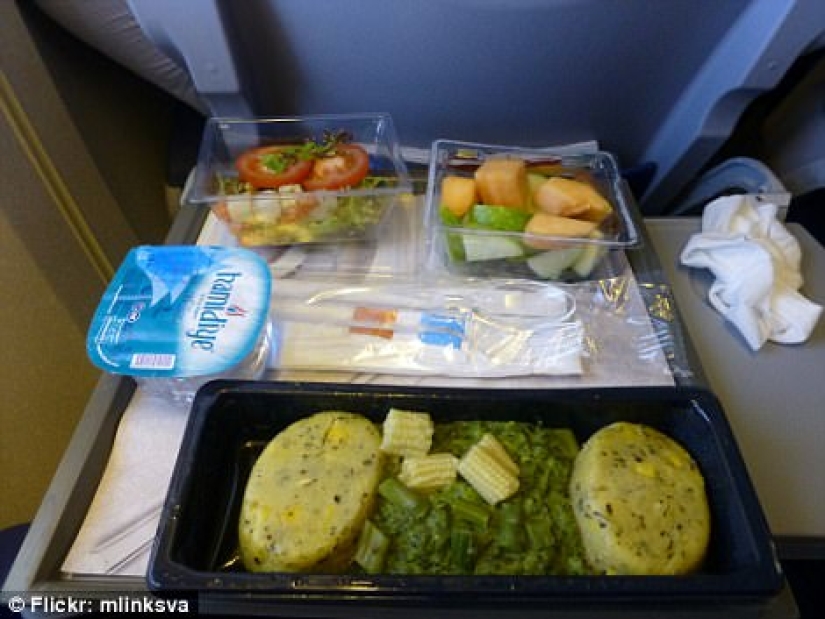 Dutch airline KLM Royal Dutch Airlines
Economy class: salad and seemingly cheerful green cutlets.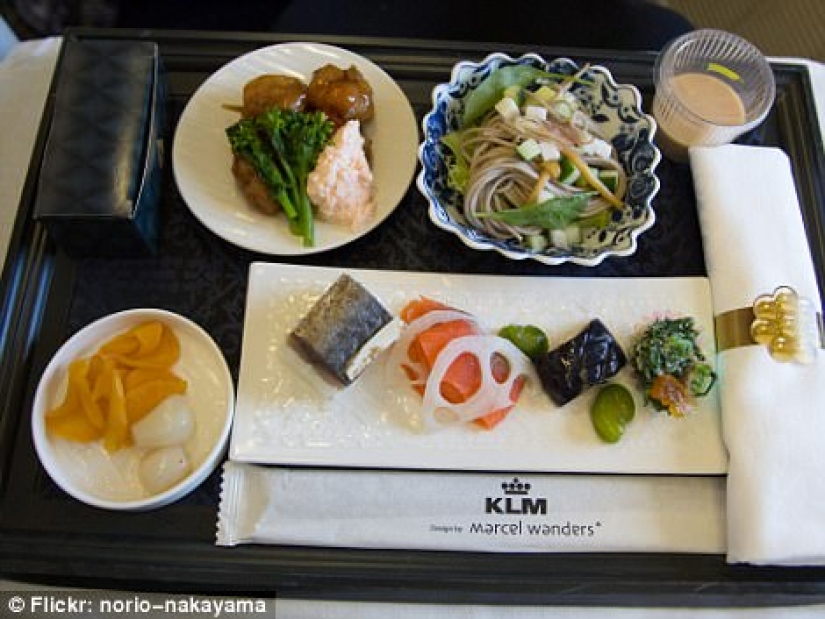 Business class: noodles, sushi and meat.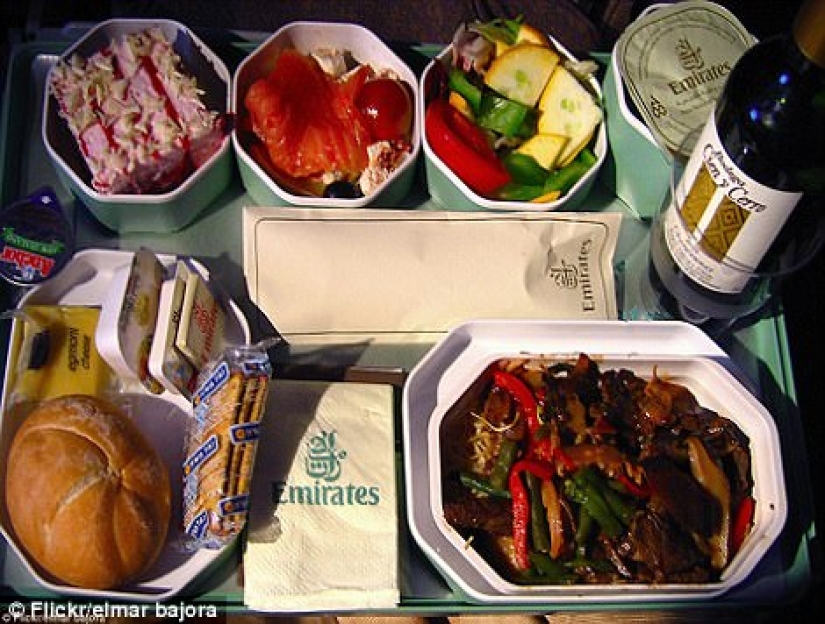 Emirates Airline
Economy class: Airlines have been recognized as the best in the world more than once, so it's not surprising that economy class lunches look amazing.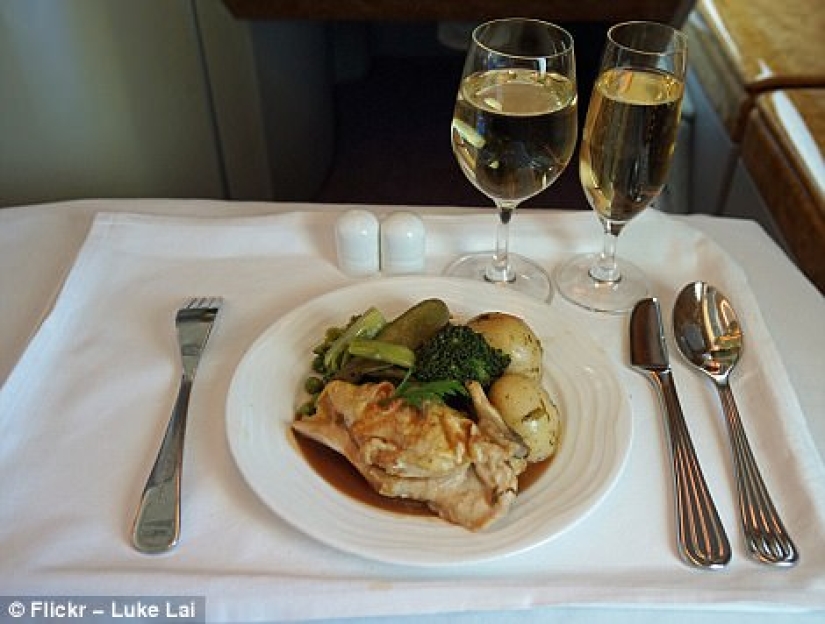 Business class: delicious meat with vegetables, wine and champagne.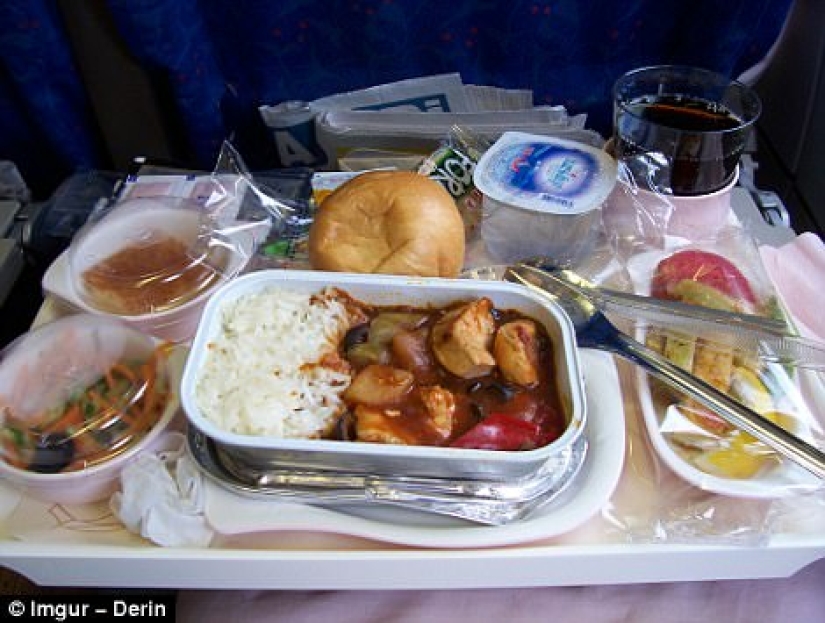 Turkish Airlines
Economy class: chicken in sweet and sour sauce with rice.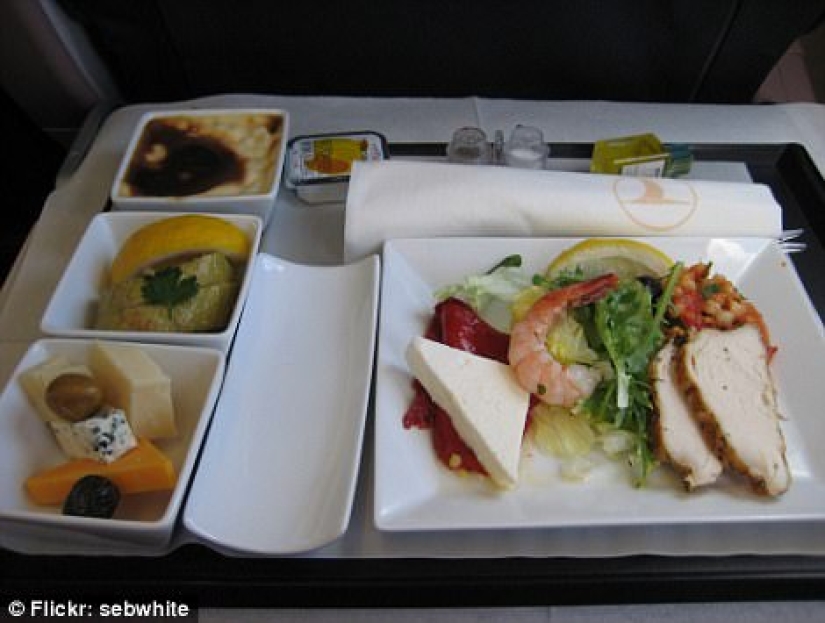 Business class: chicken with shrimp and cheese plate.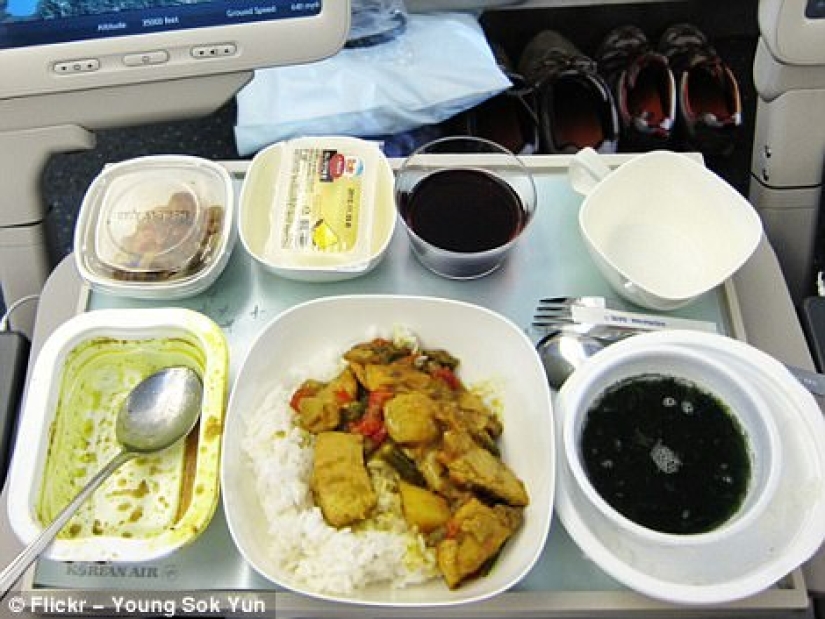 Korean Air Airlines of South Korea
Externally, lunches in economy and business class are not particularly different.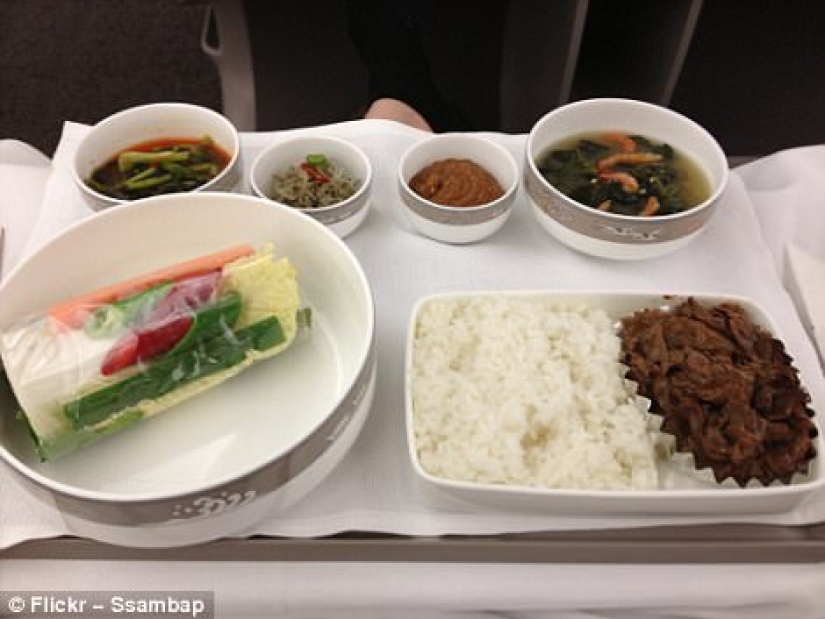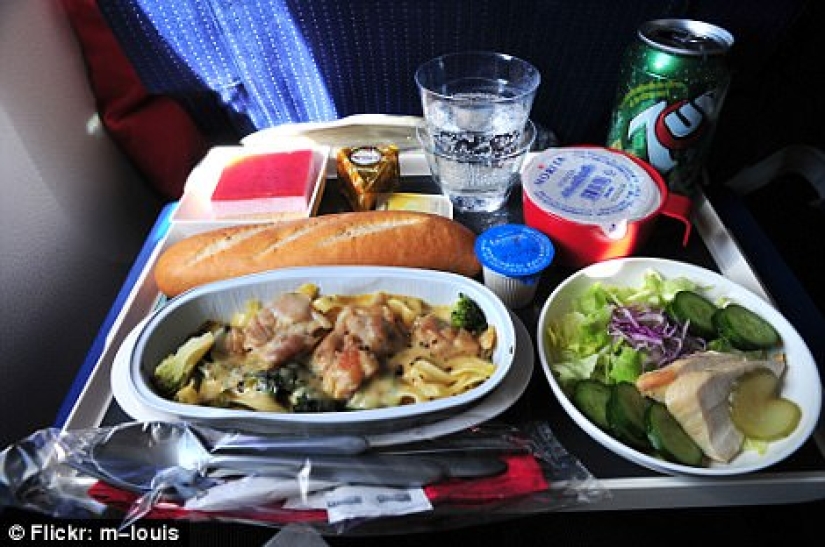 French airline Air France
Economy class: the cutlery is not disposable and in general everything looks quite decent.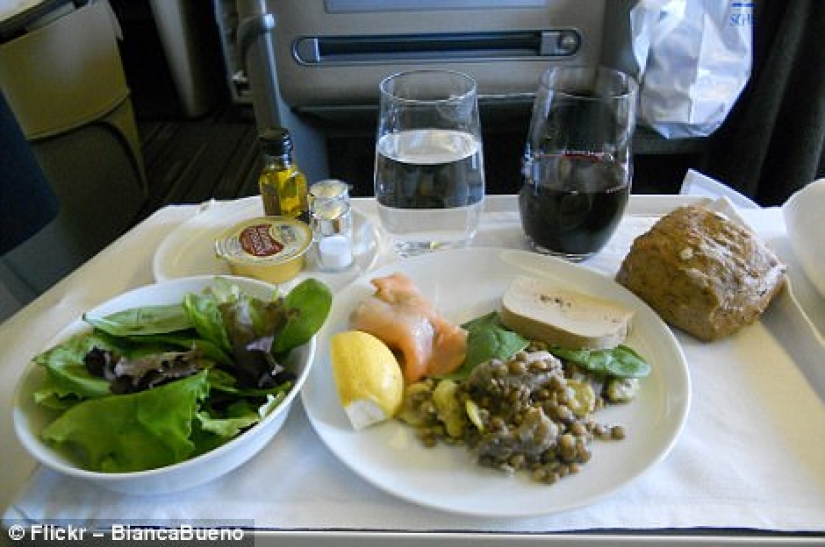 Business class: lunch is like in a restaurant, not on a plane.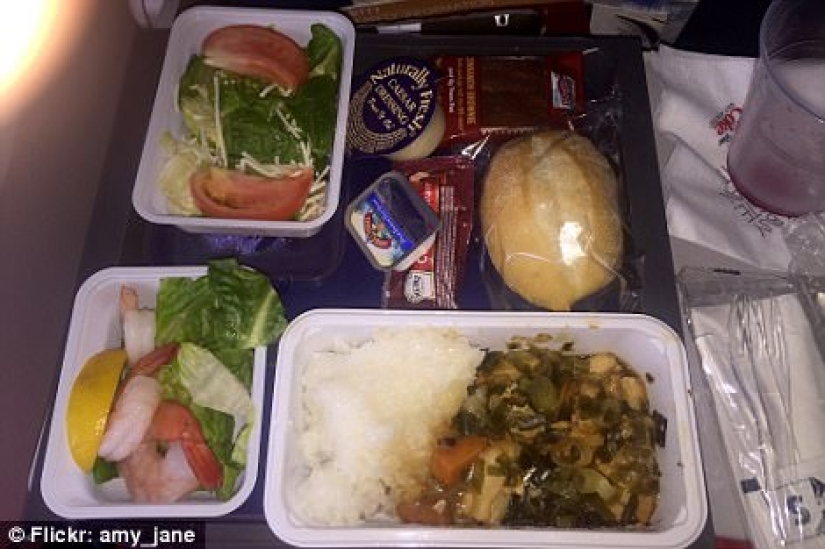 American airline Delta Air Lines
Economy class: shrimp can be seen at lunch in both economy and business class.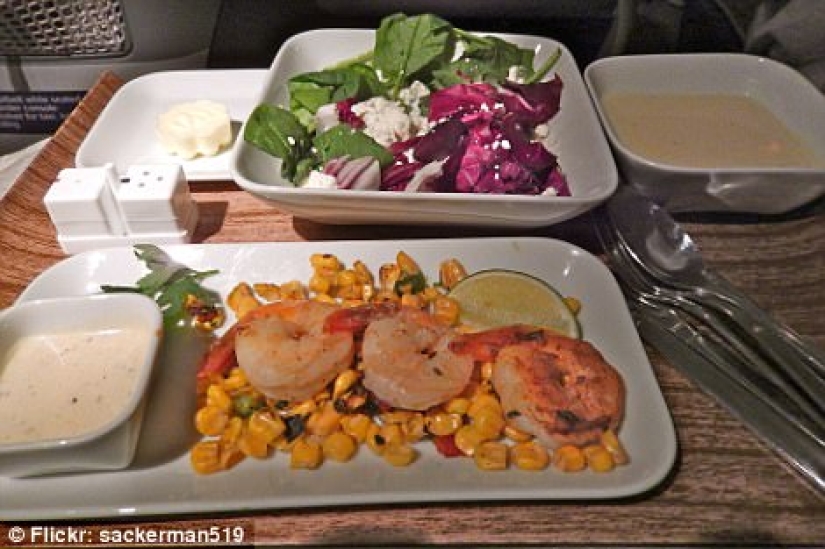 Although shrimp are cooked and served in different ways.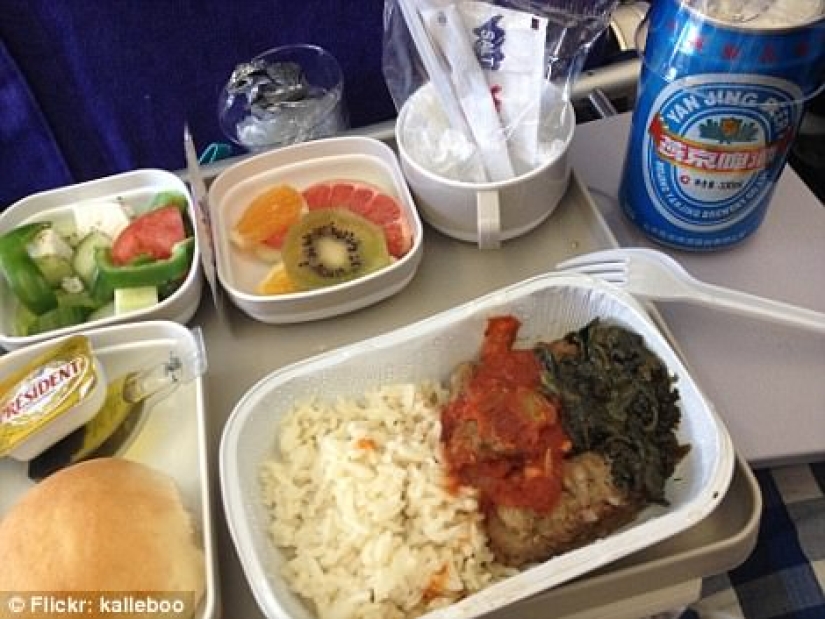 Chinese airline Air China
Economy class: Chinese airlines did not differ much from other airlines in terms of lunch in economy class.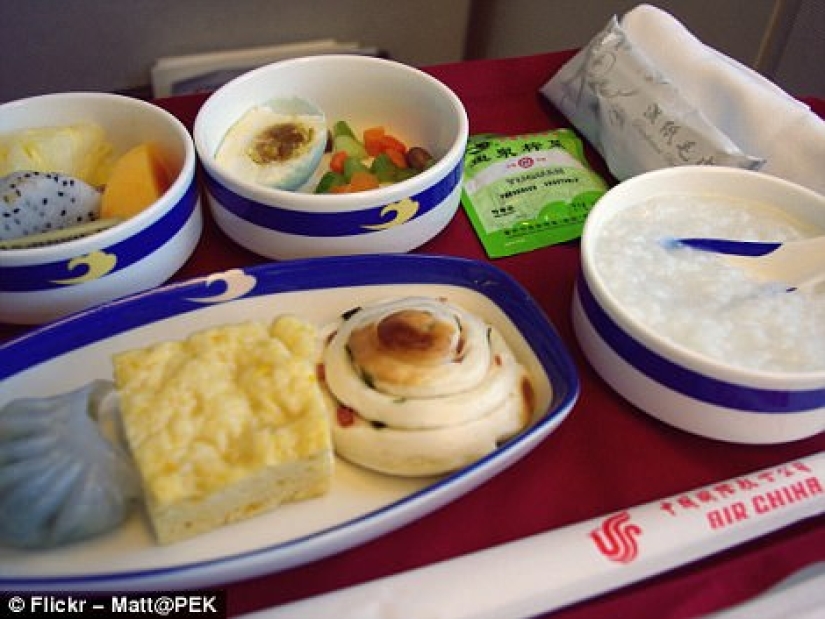 In business class, lunch still looks more interesting.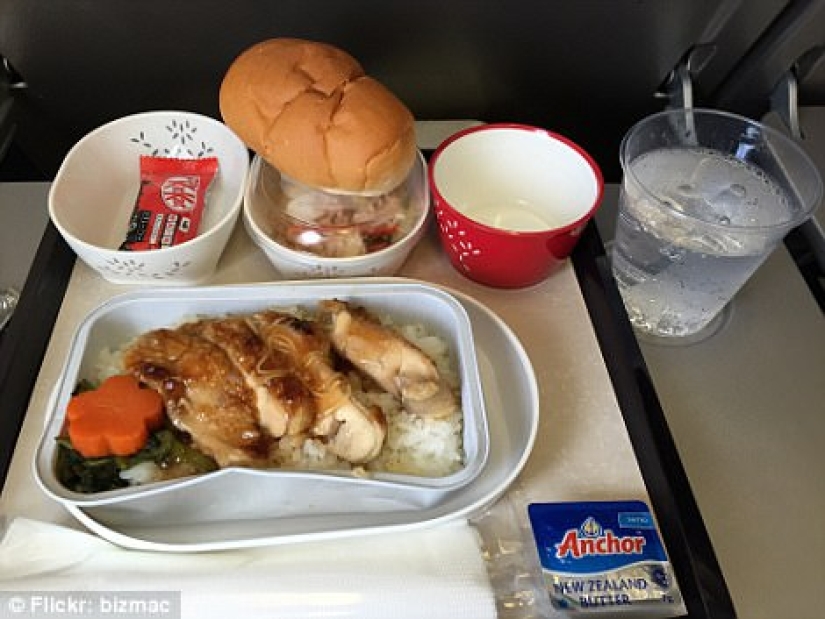 Hong Kong Airline Cathay Pacific
Lunches in different classes differ little from each other, except for dishes.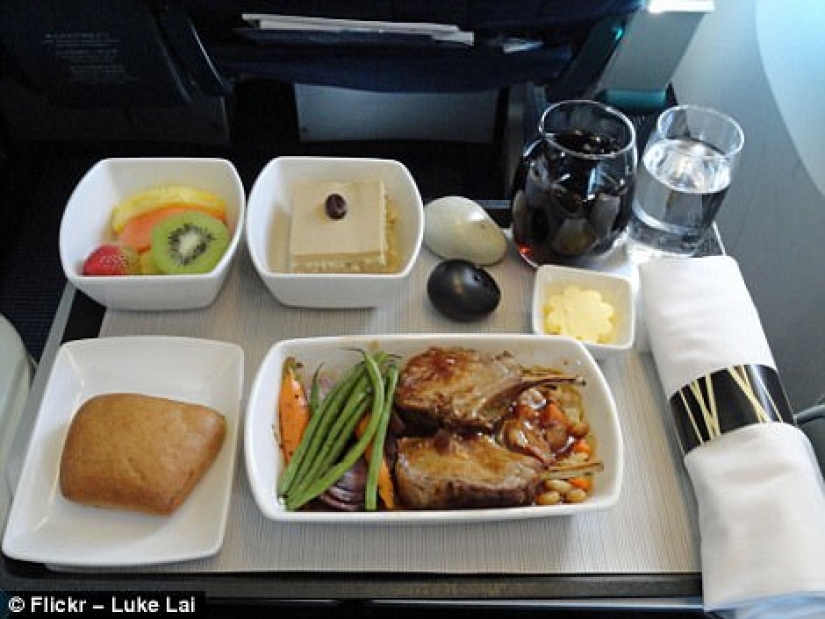 Business class.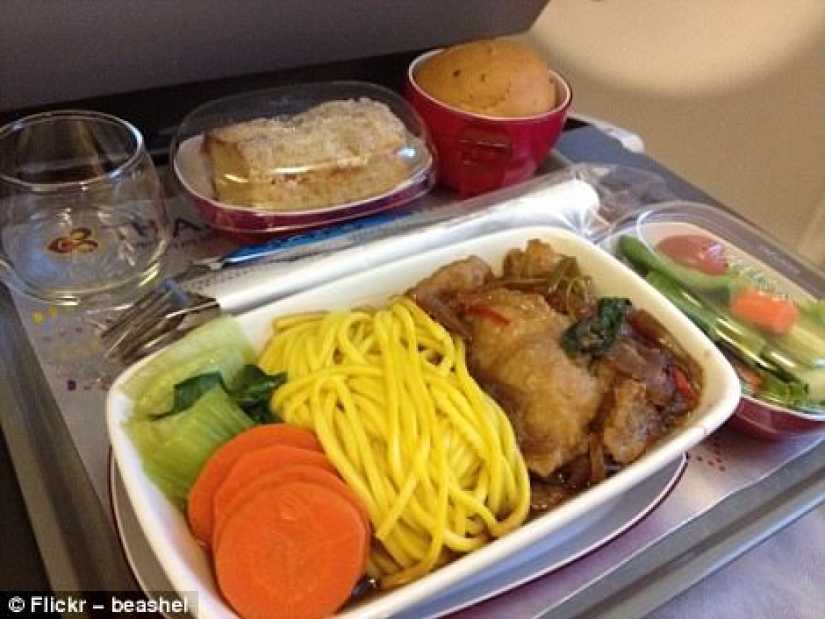 Thai Airlines Thai Airways
Economy class: meat with noodles of a strange bright color and vegetables.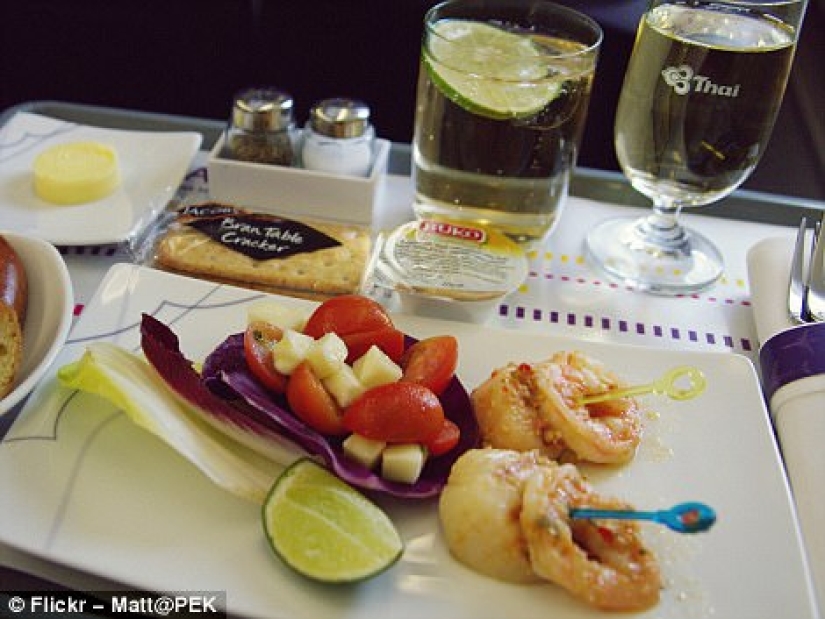 Business class: shrimp and vegetables.
Keywords: Airlines | Meals | Lunch | Difference | Planes | Comparison
Post News Article